If you're looking for practical housewarming gifts for new homeowners, you're going to love this post. I've rounded up some fabulous housewarming ideas with lots of unique options for you to choose from.
Can you still remember your first day as a homeowner? I bet you had already figured out where the furniture was going to go and had been dreaming of the new decor you planned to buy to make your house feel more like home. Maybe you'd even started making mood boards.
Those exciting memories always come back to me when I hear about others buying their first home. So when it comes time to share the joy and buy housewarming gifts, I get a little sentimental.
If you know someone who is a new homeowner, giving practical housewarming gifts is so appreciated!
If you're looking for fabulous housewarming ideas, you're in the right place! I've rounded up a few unique housewarming gifts – I found practical, yet stylish, gifts that any homeowner would really love.
These are also perfect if you're a Realtor looking to buy your client a gift after a closing or Christmas gifts for new homeowners!
This practical housewarming gifts post contains affiliate links, but nothing that I wouldn't wholeheartedly recommend anyway! Read my full disclosure here.
Ready to see these practical gifts for new homeowners??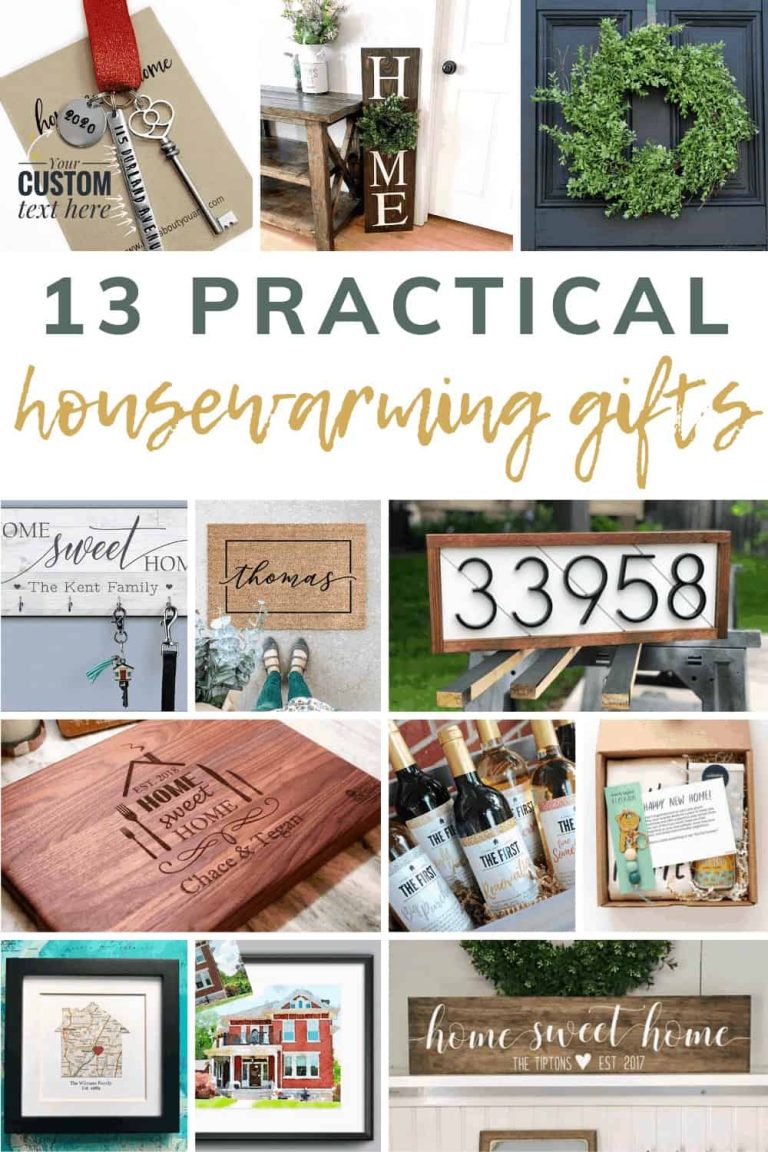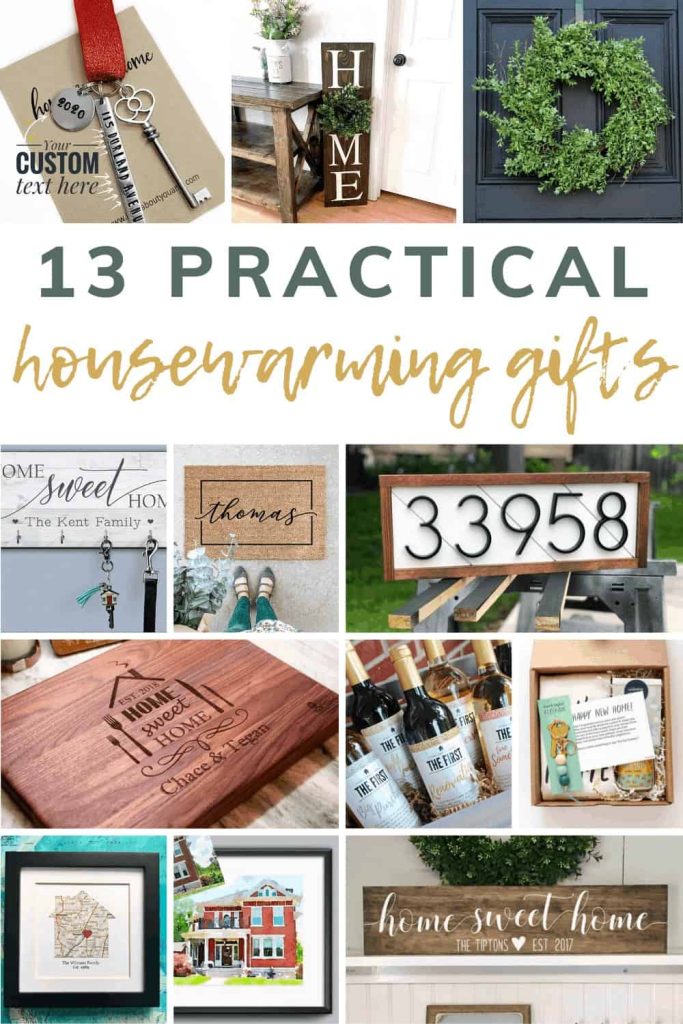 13 Practical Housewarming Gifts For New Homeowners
A new home is a reason to celebrate! When it comes to unique housewarming gift ideas, it's really the thought that counts.
But in case you want to give something that can really be used, choose the practical ones. Give them the gift that will help them in their new life in their new home.
Now, I'm dying to know….which of these practical housewarming gifts is your favorite??
Let me know in the comments below.