Don't wait until the last minute to order your personalized Christmas gifts! The time is now to get your custom orders in. Here are 16 awesome personalized Christmas gifts from Etsy to inspire your holiday shopping!
Thank you to Etsy for sponsoring this post of personalized Christmas gifts. All opinions are entirely my own. The post also contains affiliate links, but nothing that I wouldn't wholeheartedly recommend anyway! Read my full disclosure here.
Can you guys seriously believe that it is November already?! Where did this year go already?
Believe it or not, it's already time to start thinking about your holiday shopping if you haven't started already.
I don't know about you, but I love giving (and receiving) personalized Christmas gifts! There's something special about the fact that they are unique and made just for you.
I've found that the single best place for personalized Christmas is Etsy. Where else in the world do you have access to hundreds of thousands of extremely talented artists that are eager to make something completely custom for you?
Related – Want more gift ideas? Check out all of our gift ideas here!
I love the wide variety of personalized Christmas gifts you can find on Etsy….pretty much everything you could ever dream up.
Since personalized Christmas gifts take a little bit longer to create, you don't want to leave these gifts to the last minute. That is why NOW is the best time to buy your personalized Christmas gifts from Etsy.
So, to get you thinking of all of the great ideas for everyone on your holiday shopping list, I've rounded up 16 awesome personalized Christmas gifts from Etsy.
This year I turned to Etsy for some fun personalized gifts for some people on my shopping list.
Just look at this adorable leather journal (personalized with name on back, hidden so that the person receiving this doesn't see it 😉 ).  Similar version available here.
This birthstone necklace is GORGEOUS and a great way to represent your family.
I can't wait to give these beautiful gifts to my family!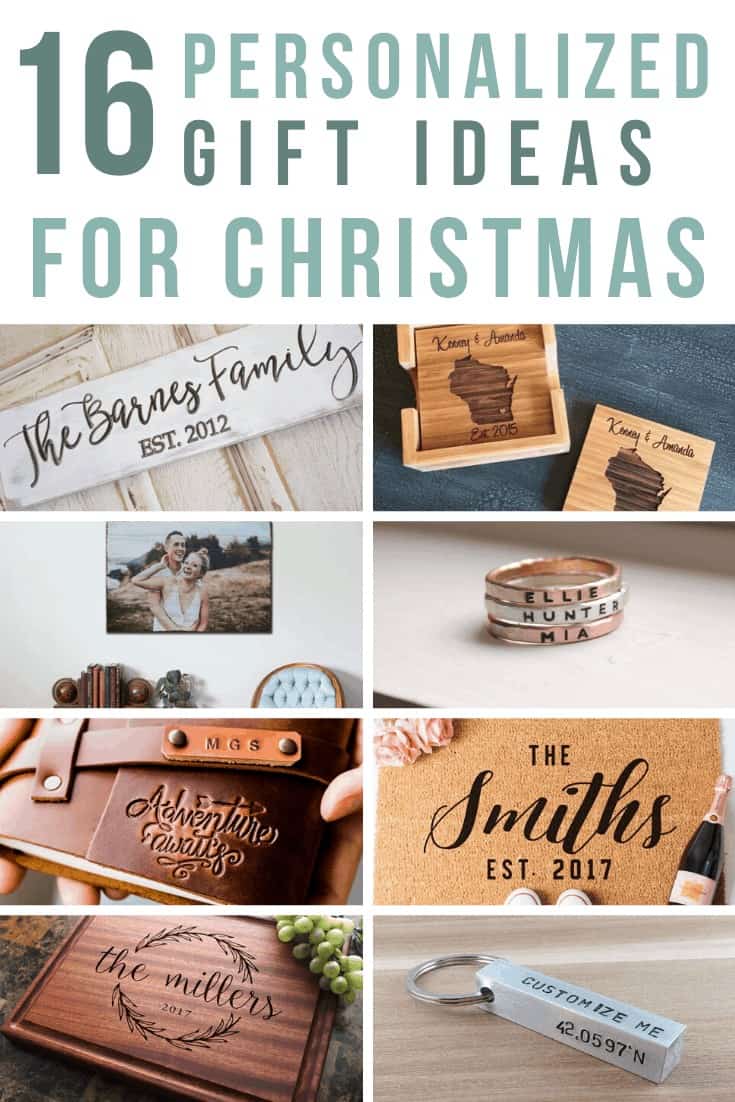 16 Awesome Personalized Christmas Gifts
Well, did those awesome personalized Christmas gifts get you thinking!?
Hopefully, you found something that will work for someone on your holiday shopping list (or at least it sparked an idea for you).
Don't wait to order your personalized Christmas gifts because they do take a little longer to create than normal for Etsy sellers.
Which of these personalized Christmas gift ideas is your favorite?
Let me know in the comments below!!