This free Summer printable with watercolor flowers and quote will give you a simple way to decorate your home for Summer.
The official start of summer is right around the corner! Can you believe it?!
Summer is seriously my favorite. It's time for backyard parties, family trips, endless nights and anything that involves having fun in the sun.
As we kick off this Summer, I wanted to give you an easy way to decorate your home for summer. Here's a fun FREE Summer printable for you!
Related – Other Posts for Summer:
This Free Summer Printable post contains affiliate links, but nothing that I wouldn't wholeheartedly recommend anyway! Read my full disclosure here.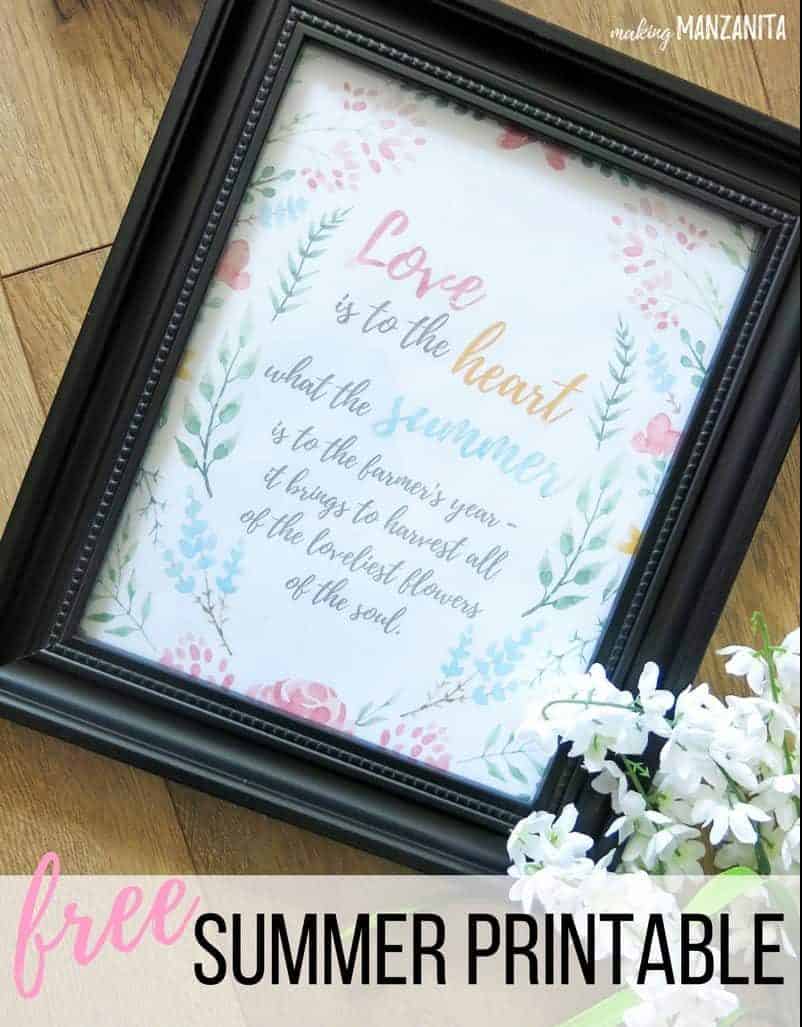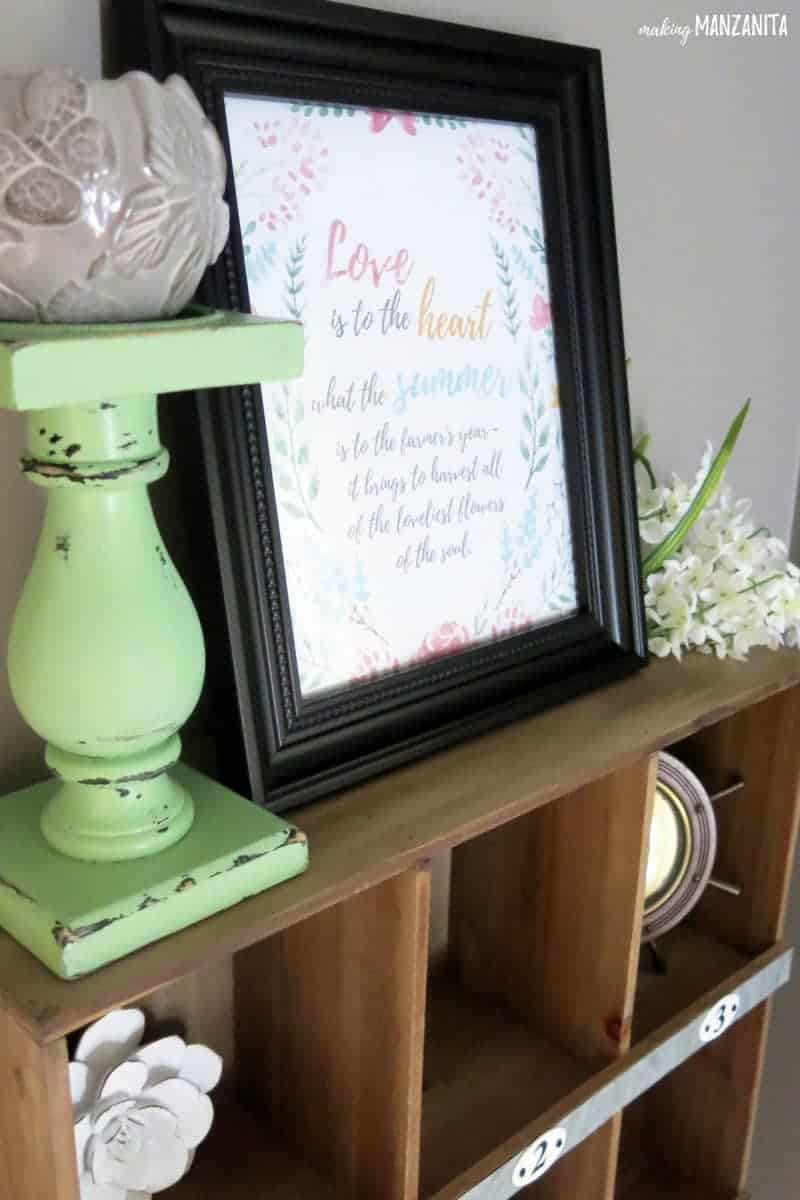 I completely fell in love with this quote the moment I saw it. I just knew it would make a great free Summer printable for ya!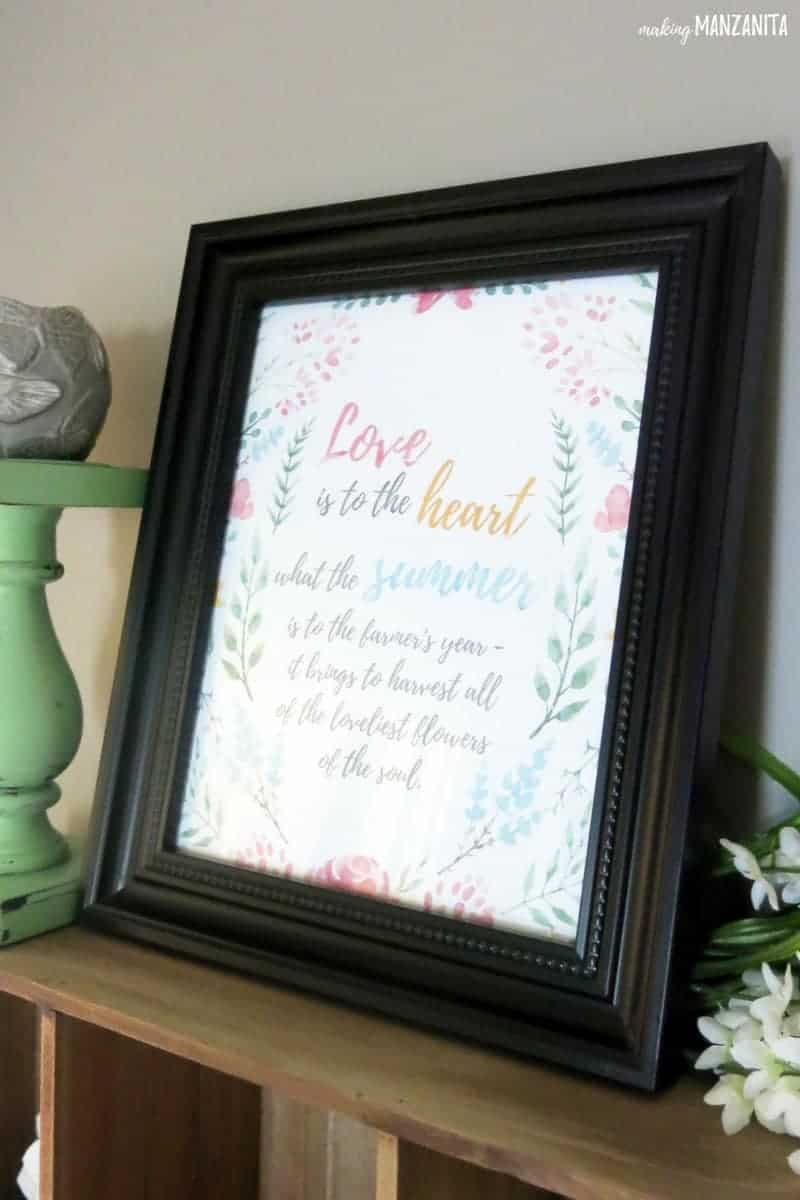 The watercolor flowers on the Summer printable are the perfect touch of color to add some vibrancy to your home decor for Summer.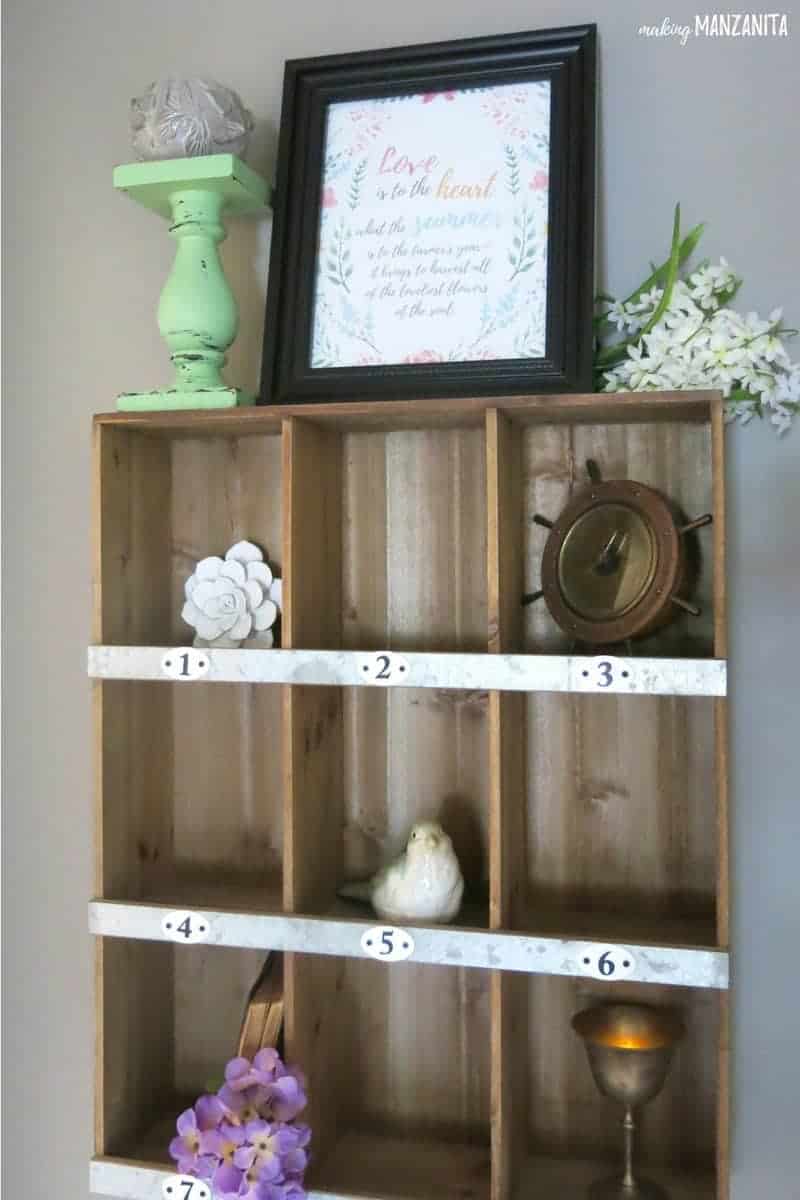 Decorating for the seasons can certainly sound like way too much work. But, let me tell you a secret…it doesn't have to be. Decorating your home seasonally doesn't have been harder than just pushing PRINT!
Printables are a great way to easily decorate your home for the seasons. There is no hauling up and down boxes of decorations from the attic. There is no cleaning up when the season is over. There's no spending a bunch of money on decorations that you will only use for a little while.
It's just simple. And that's literally what this blog is all about… crafting a SIMPLE life you love.
Are you ready to get this free Summer printable to decorate your house for Summer?!
Printable will be emailed to you. This free Summer printable is for personal use only and may not be distributed to others for free or for profit. You are welcome to push print as many times as you want as long as its for your use only. 🙂
Now, it's your turn. What is your favorite part of Summer?
Let me know in the comments below.