If you are looking for some cute outdoor decor from Etsy to decorate your yard for Summer, you're going to love these fun finds.
July…guys, it is JULY! I just can't wrap my head around that. This year is flying by so fast. Hopefully you've been enjoying your Summer so far with a lot of outdoor dining, front porch swinging, sprinkler splashing, garden tending, lawn gaming, smoring (haha..I totally just made that word up) by the the fire pit…you know all those Summery things! This month's Etsy round up is a toast to Summer. I love all of this Outdoor Decor from Etsy to decorate your yard for Summer.
This  Outdoor Decor From Etsy post contains affiliate links, but nothing that I wouldn't wholeheartedly recommend anyway! Read my full disclosure here.
Related Posts About Outdoors –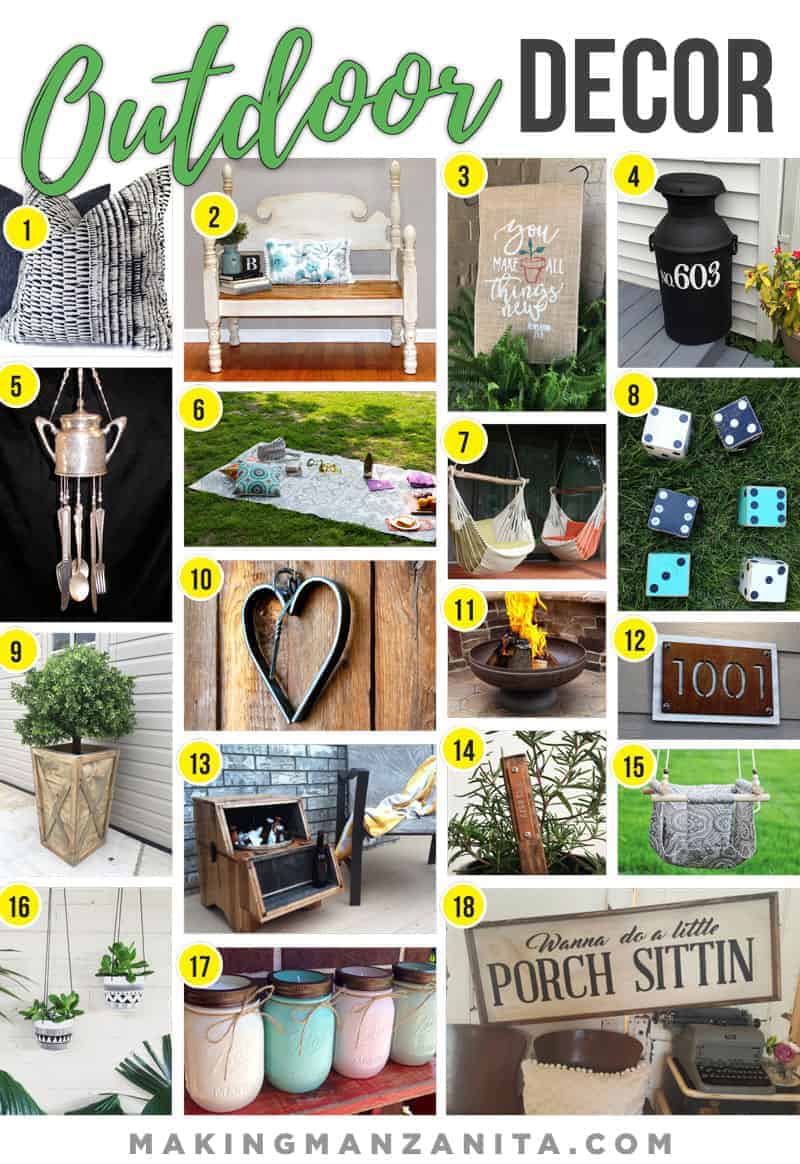 Outdoor Decor from Etsy
Aren't all of these gems of Outdoor Decor from Etsy just amazing? If your backyard is needing some decor to get ready for backyard parties, this outdoor decor from Etsy should be your go to. Your outdoor space will be stylin' and ready for all of those Summer parties.