Are you looking to add some Boho Christmas decor to your collection this year? You're going to love this inspiration. I've rounded up over 100 different ideas for Christmas decor. There's everything from DIY boho Christmas ornaments, boho tree decor, DIY wall decorations. Whether you want to make it or you want to buy it, there's something for everyone!
If you've been around a while or you know me, you know that I love the boho style.
And I also love decorating and DIY different crafts and gifts for Christmas.
Put that together and you get Boho Christmas.
I really want to go all-in on the boho Christmas look this year. Over the past few years, I've slowly been crafting and adding boho-style touches to my holiday and Christmas decorations in our house.
So, I started searching for inspiration and ideas really early this year and decided to share what I found.
But I went a little overboard because there were SO MANY great ideas!
So I decided to throw it all together in one massive, super inspirational roundup post full of ONE HUNDRED different boho Christmas decor ideas!
Since there are so many decor and DIY ideas here, I've broken them up below in a few different categories (in this order):
Boho Christmas Tree Decorations & Color Scheme Ideas
DIY Boho Christmas Wall Decor
Boho Christmas Wall Decorations (To Buy!)
Boho Stocking Tags & Holders
Boho Christmas and Winter Wreaths
Boho Christmas Crafts
Boho Christmas Garland Ideas
Boho Christmas Gift Wrapping Ideas
DIY Boho Christmas Ornaments
Boho Christmas Ornaments (To Buy!) – There are so many great finds on Etsy!
This roundup of boho Christmas decor ideas contains affiliate links, but nothing that I wouldn't recommend wholeheartedly. Read my full disclosure here.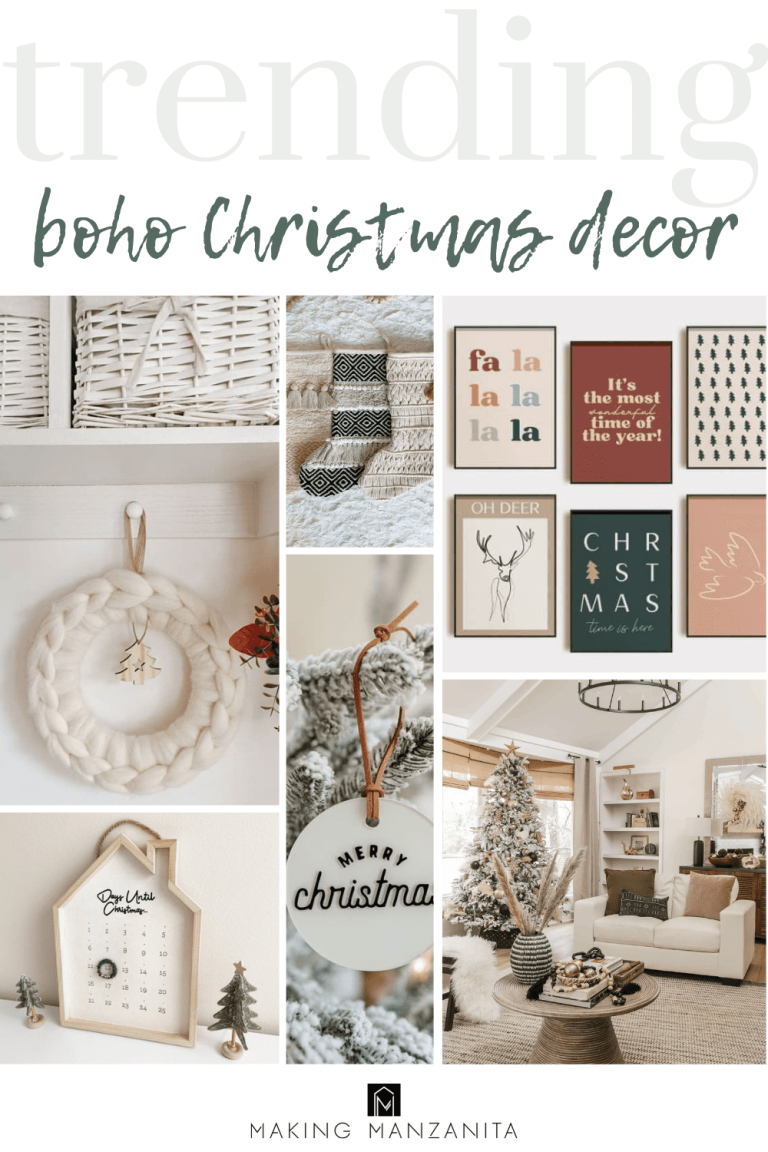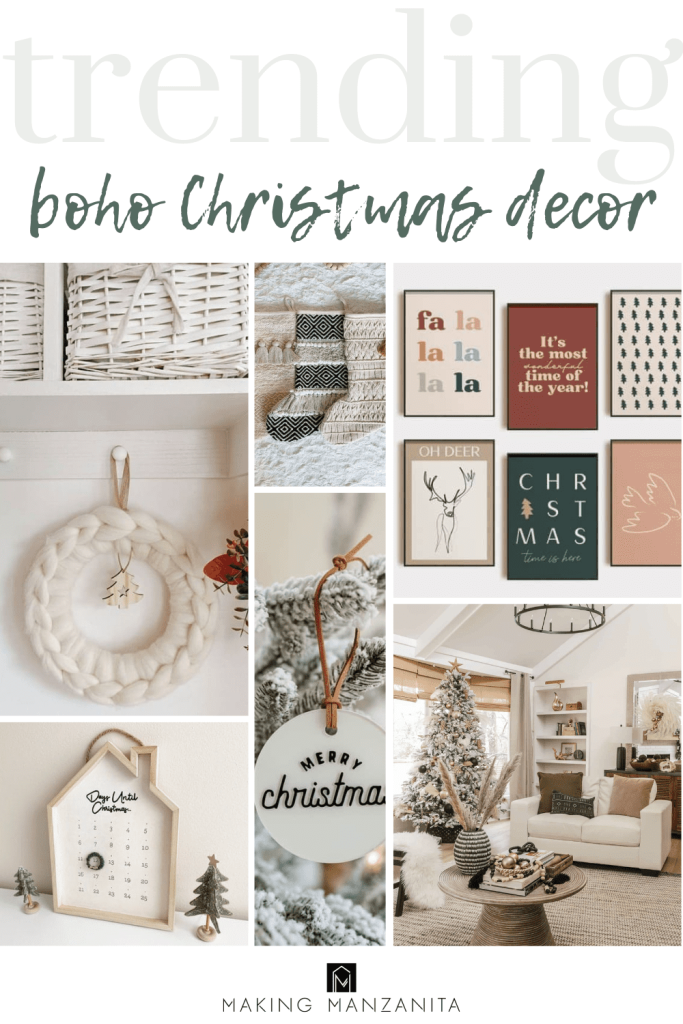 Which of these boho Christmas decor ideas was your favorite?
Let us know in the comments below!