You have light wood floors and you want to paint your walls, but you're not sure what color to choose. I get it! I've been there. Here are 12 popular wall colors for light wood floors that will help inspire you to go ahead and make a decision.
Choosing wall colors for light wood floors can be overwhelming. You don't want to choose the wrong color and clash with those beautiful hardwoods. So many factors can affect how the paint color will look. Lighting, paint undertone, tone of the wood floor, and more.
Should I choose a light or dark paint color for my walls?
Most home designers say that your wall should be lighter than your floors. That it will make your space look larger.
I believe you should use a wall color that makes you happy and gives your space a look and feel you want. There can be both light and dark paint colors that work with light wood flooring!
Are there paint colors that will clash with light wood flooring?
You want to try and avoid warm neutrals with yellow or brown undertones as they may clash with warmer light wood flooring. Whatever you decide, be sure to hold up the paint color with your flooring before making a choice.
Isn't it safer to use a white wall color with light wood floors?
It is a safe choice to use a white paint color with your light wood floors. Although you want to ensure it doesn't have a yellowish tone that would clash with your flooring. If you aren't afraid to go bold, there are a few paint colors below that you will love.
Let's take a look at these 12 popular wall colors for light wood floors and see how they really look in a room.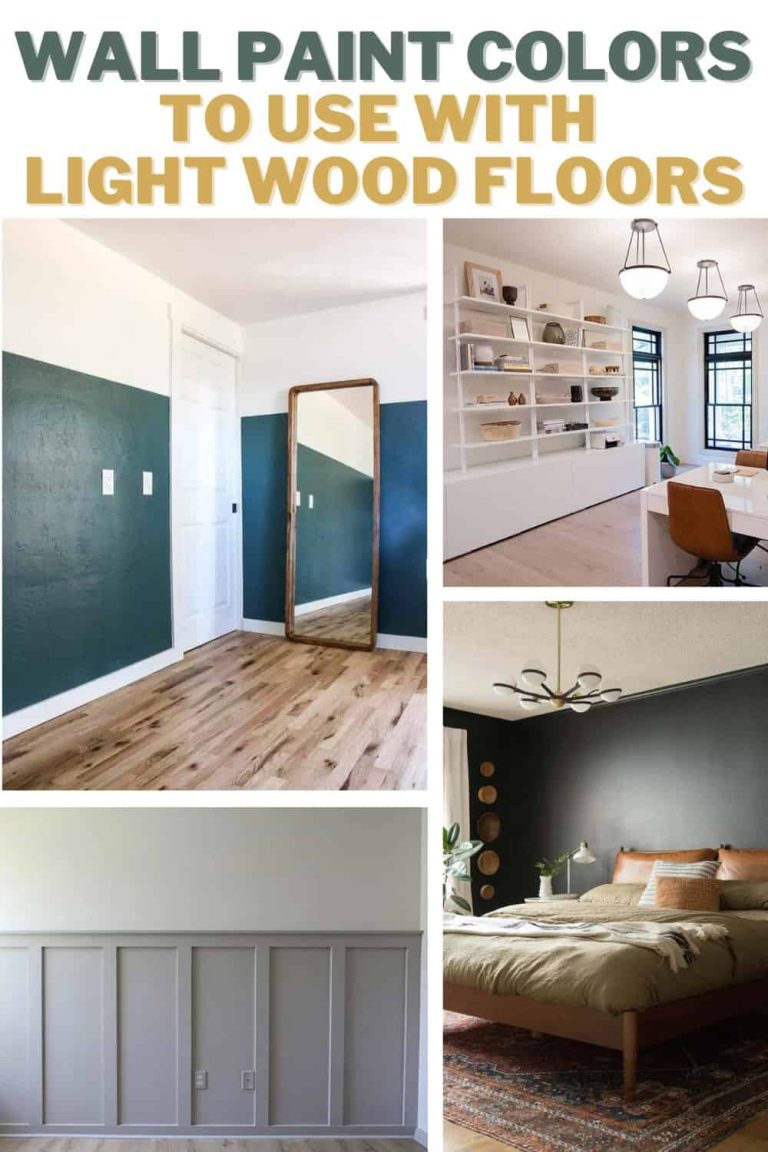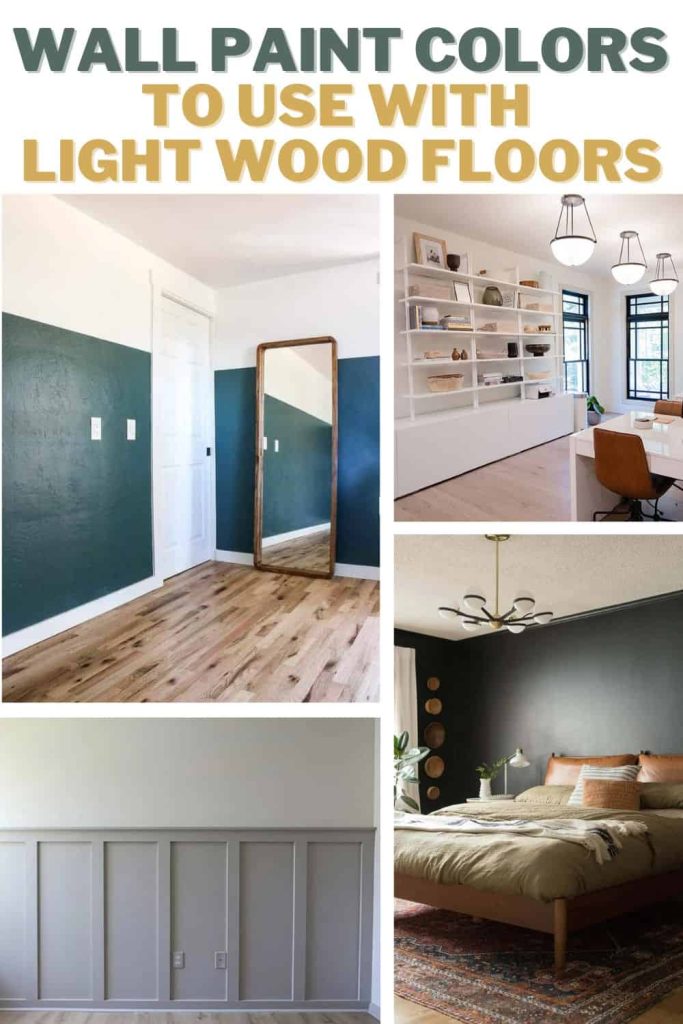 Popular Wall Paint Colors for Rooms with Light Wood Floors
Which of these wall colors for light wood floors is your favorite?
Let us know in the comments below!