Looking for smart ideas for shower storage? Check out the best in shower shelf ideas for all of your bathroom bottles!
We've done our fair share of bathroom renovation projects and today we're going to do a deep dive into an area that often gets overlooked, but deserves some serious attention: shower storage!
Now, we all know that feeling of frustration when you're in the shower, desperately reaching for your shampoo or body wash (sometimes with your eyes closed and covered in water), only to knock everything off the edge and into a watery abyss.
Well, fear not, my friends, because today we've got a roundup of some seriously clever in shower shelf ideas and storage solutions that will make your shower routine a breeze.
Over the past nine years of diving headfirst into the DIY and interior design world, we've seen it all when it comes to shower storage. From wobbly contraptions attached with suction cups to flimsy plastic shelves that barely hold a bar of soap, we've had my fair share of "What were they thinking?!" moments. But don't worry, because we've sifted through the rubble and brought you the best ideas for shower shelves!
In this roundup post, we're going to explore a pretty broad range of different shower storage ideas that are not only practical but also add a touch of style to your bathroom oasis.
From sleek and minimalist shelves that seamlessly blend with your tile to clever corner caddies that maximize every inch of space, and even some out-of-the-box solutions that will make you go, "Why didn't I think of that?"
Let's jump in!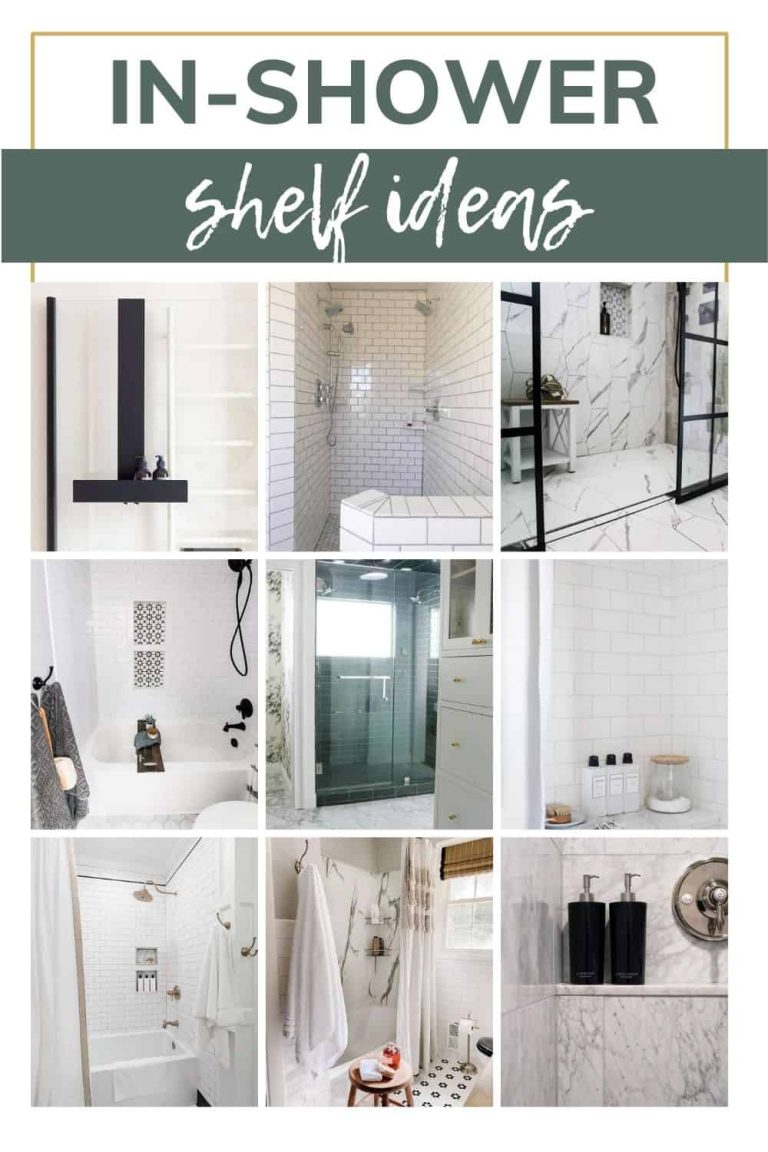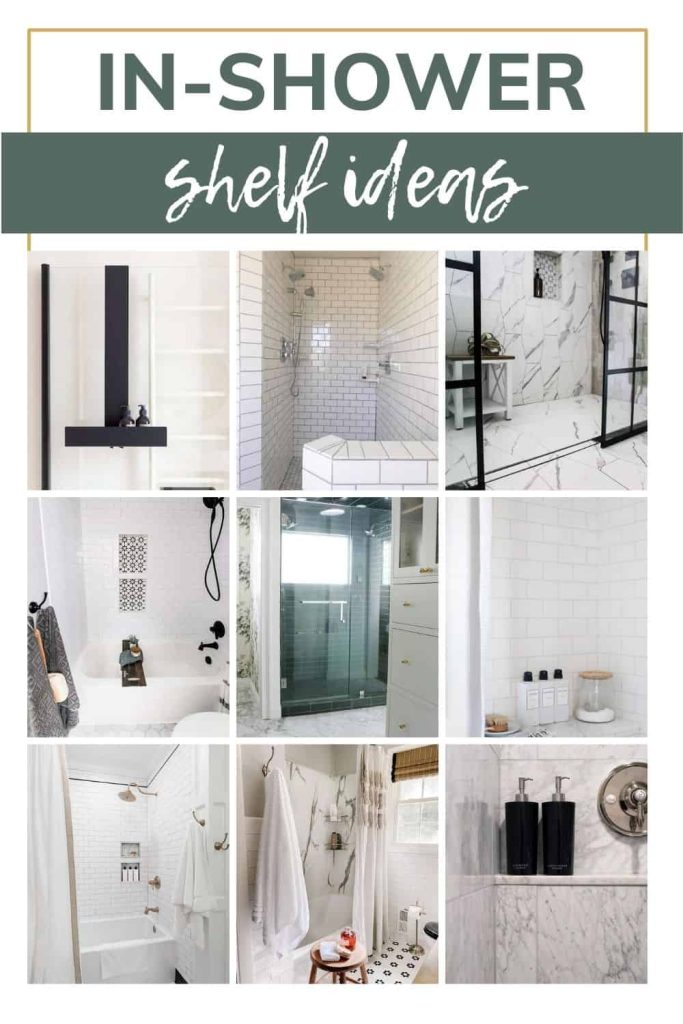 This in shower shelf ideas article contains affiliate links, but nothing that I wouldn't recommend wholeheartedly. Read my full disclosure here.
Smart In Shower Shelf Ideas
Whether you're dealing with a small bathroom in a tiny apartment or a spacious master retreat, there's a shower storage solution here for everyone – right? It is totally possible to get rid of the clutter and chaos in your shower area and turn your bathroom into that organized space you deserve.
Which of these in shower shelf ideas was your favorite? Let us know in the comments below!