Are you looking for creative and unique toddler Halloween costume ideas?? Here are some of my favorite ideas from Etsy! All of these are handmade and so adorable! 
Thank you to Etsy for sponsoring this post of toddler Halloween costume ideas! All opinions are entirely my own. This post also contains affiliate links, but nothing that I wouldn't recommend wholeheartedly. Read my full disclosure here.
My oldest is 3 years old now, which means he is starting to have an opinion on what he will be for Halloween. So this year, I showed him dozens of costume ideas online to give him some ideas.
I thought his eyes would light up with all of the different unique toddler Halloween costume ideas…. I showed him some of his favorite characters, dinosaurs, tons of different animals, etc. Finally, when we came across a fireman, he was thrilled and said Yes!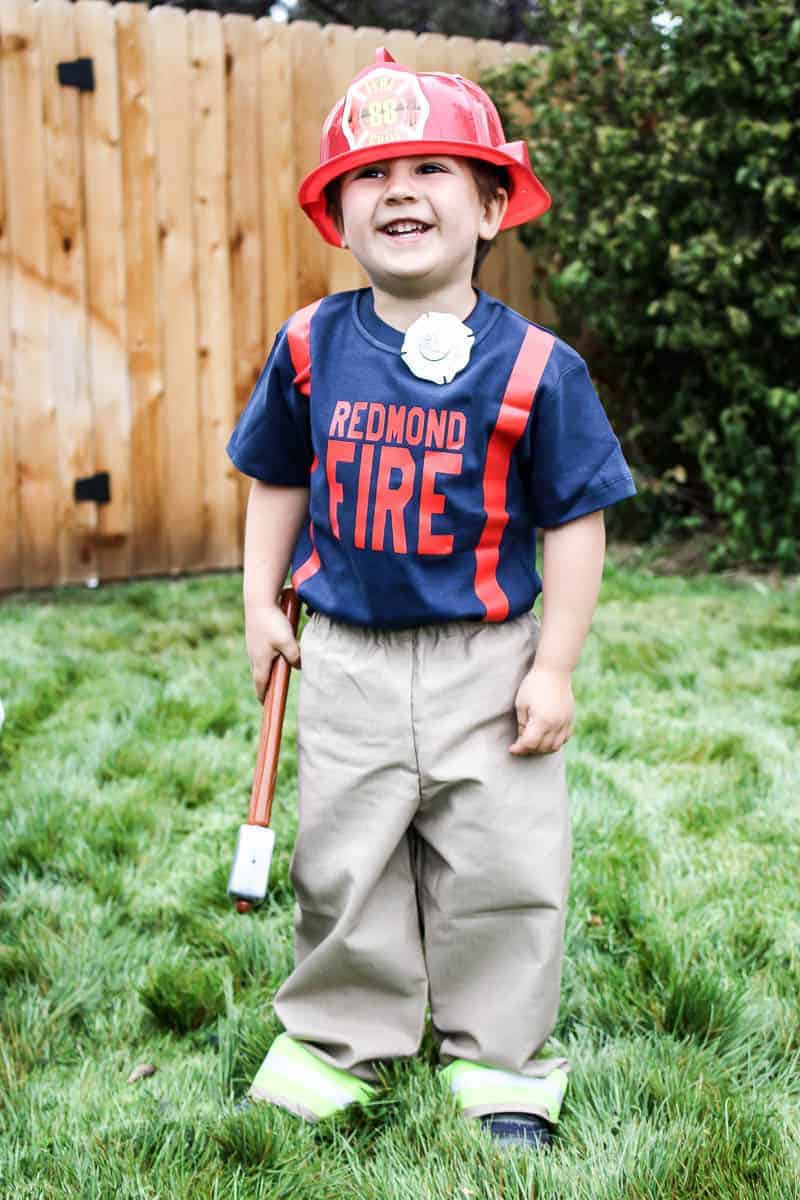 Just look at that happy face!
The firefighter toddler Halloween costume that we ordered from Etsy was just perfect! I love that it is customized and handmade with love. The shop we ordered it from makes all sorts of fun firefighter and police-officer-related items.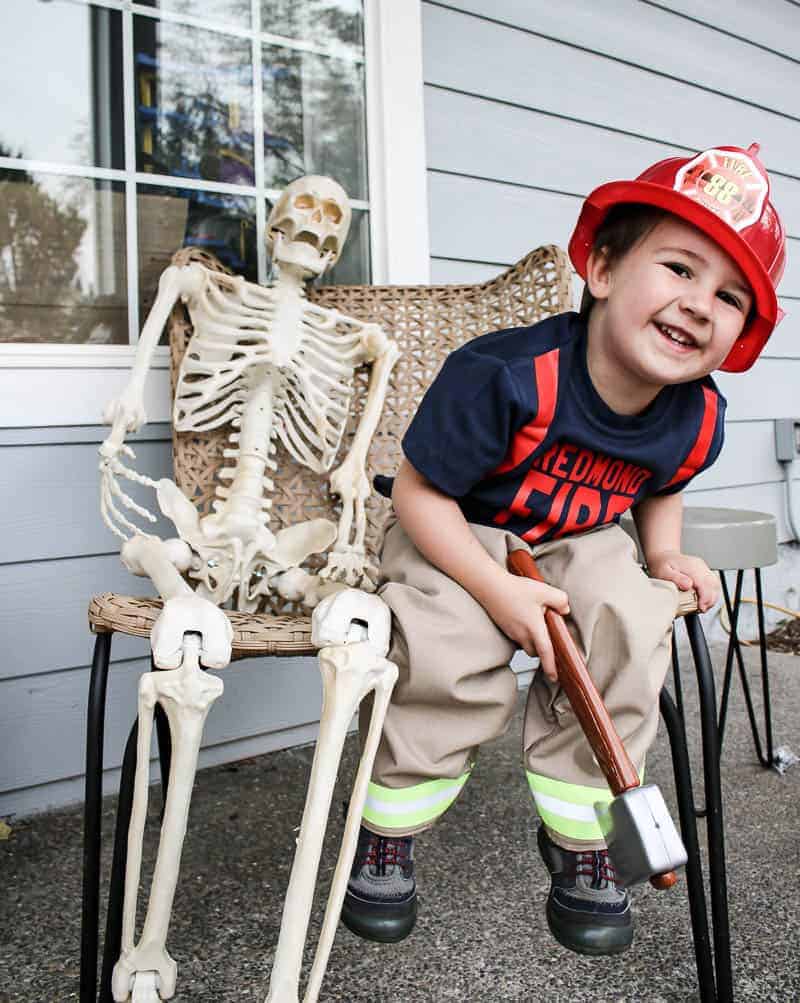 I'm not quite sure if I'm going to be able to take the costume off of him between now and Halloween. He's a big fan.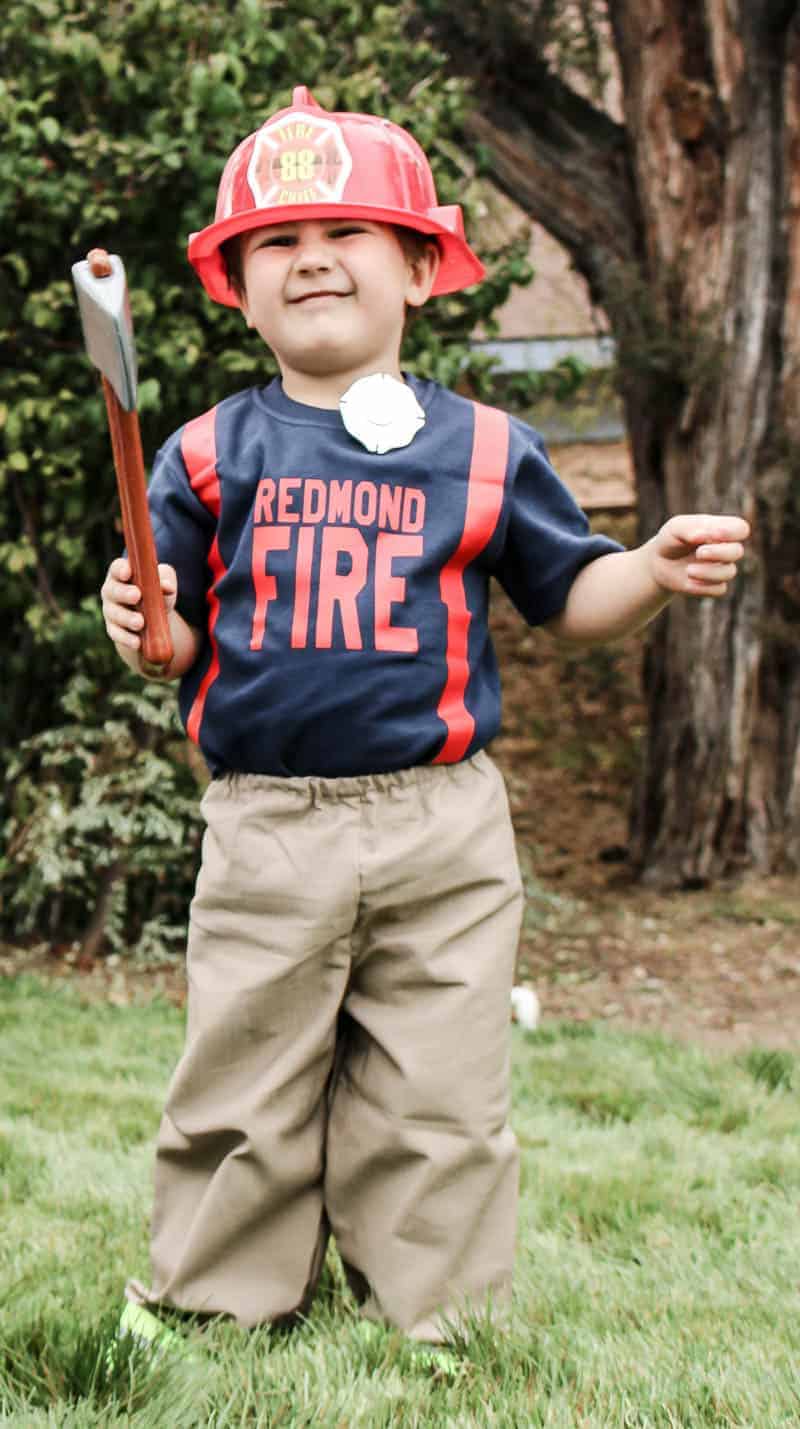 Then I remembered the Dalmatian outfit that he wore a couple of years ago and how it would fit his little sister perfectly now! Tada…perfect toddler sibling costume combo!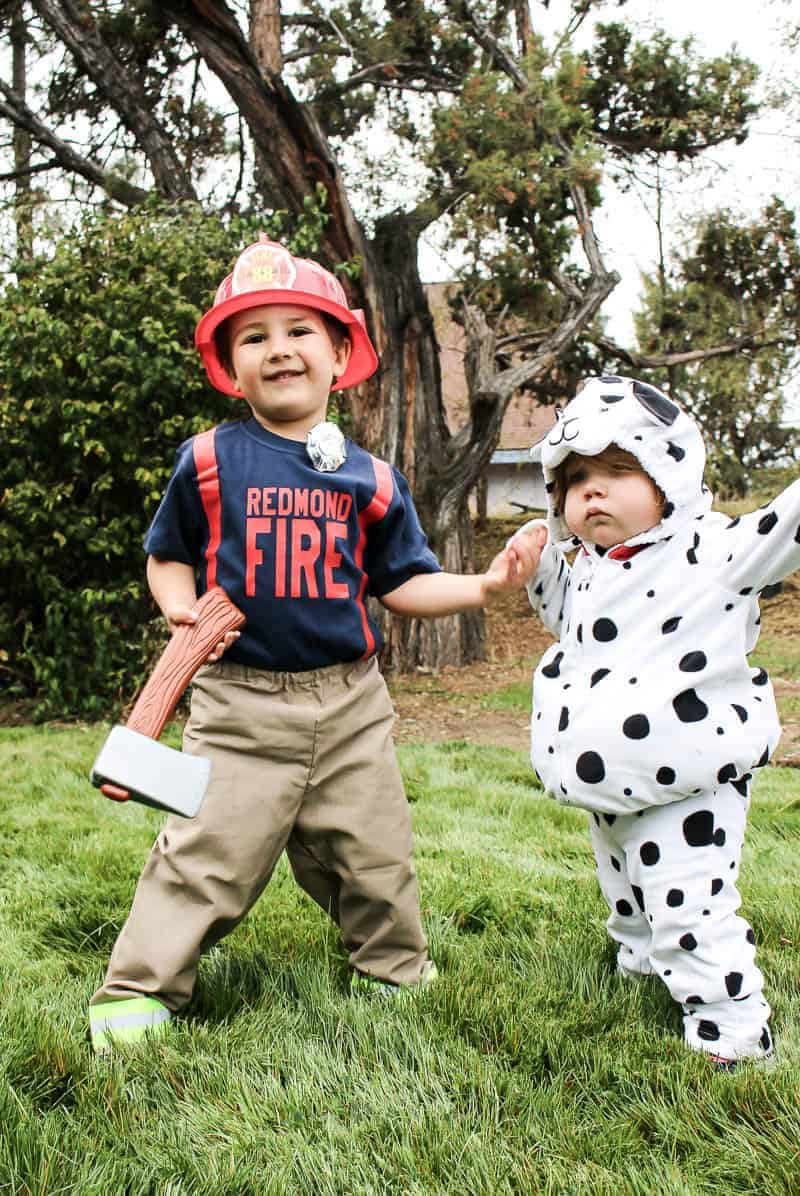 We found so many great unique toddler Halloween costume ideas when we were choosing something, so I thought I would round them all for you.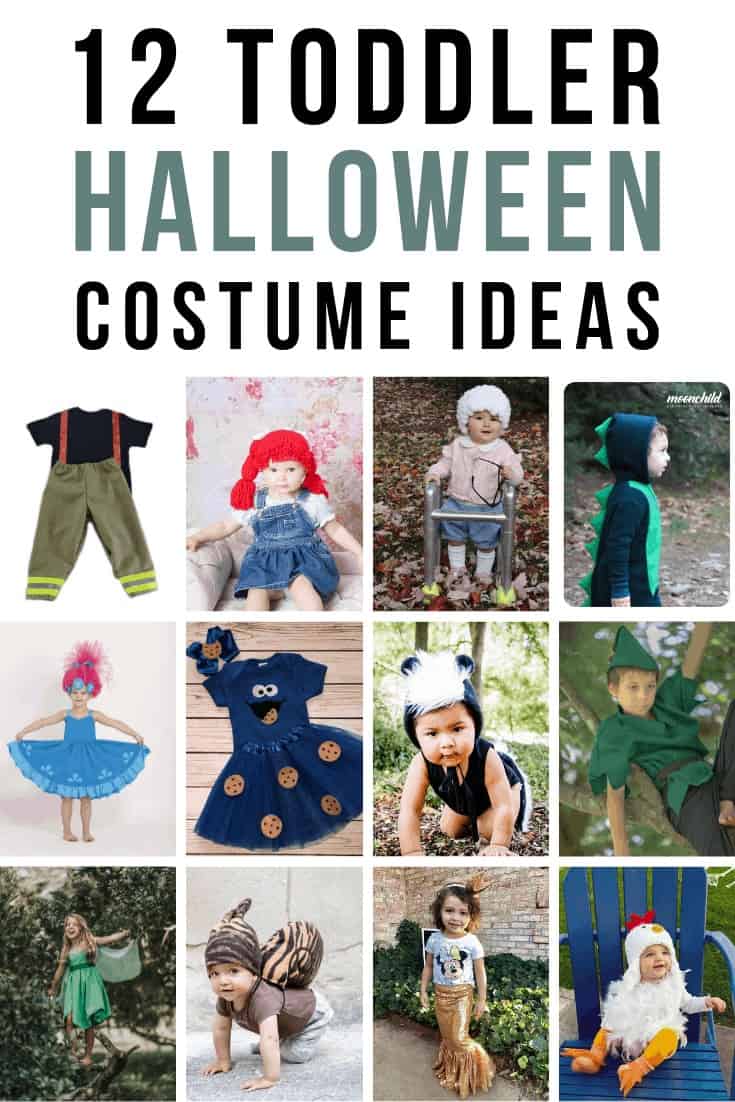 Toddler Halloween Costume Ideas
If you're on the hunt for a unique Halloween costume for your little one, check out this list! We found so many cute, affordable, and FUN toddler Halloween costume ideas.
I'm so glad that we decided to purchase something handmade this Halloween. The costume is high quality and will last him through Halloween and much longer because I know he will have so much fun playing in this firefighter costume!
Don't want to buy something, make your Halloween costumes with these DIY Halloween costume ideas or go as a family together with a group costume – like this Addams family costume idea!
Which of these unique toddler Halloween costume ideas is your favorite?? 
Let me know in the comments below!