It's time to decorate for fall! Get inspired with these DIY Fall pumpkin crafts. You're bound to FALL IN LOVE with one of these fall pumpkin projects!
One of my favorite parts of this time of year is seeing all of the amazing Fall and Halloween crafts!
A very creative way to incorporate fall around your home is with pumpkins. You can decorate with them in so many different ways!
And you don't have to use traditional store-bought pumpkins either! There are SO many creative ways to make DIY fall pumpkin crafts. Today I'm sharing some of my favorites!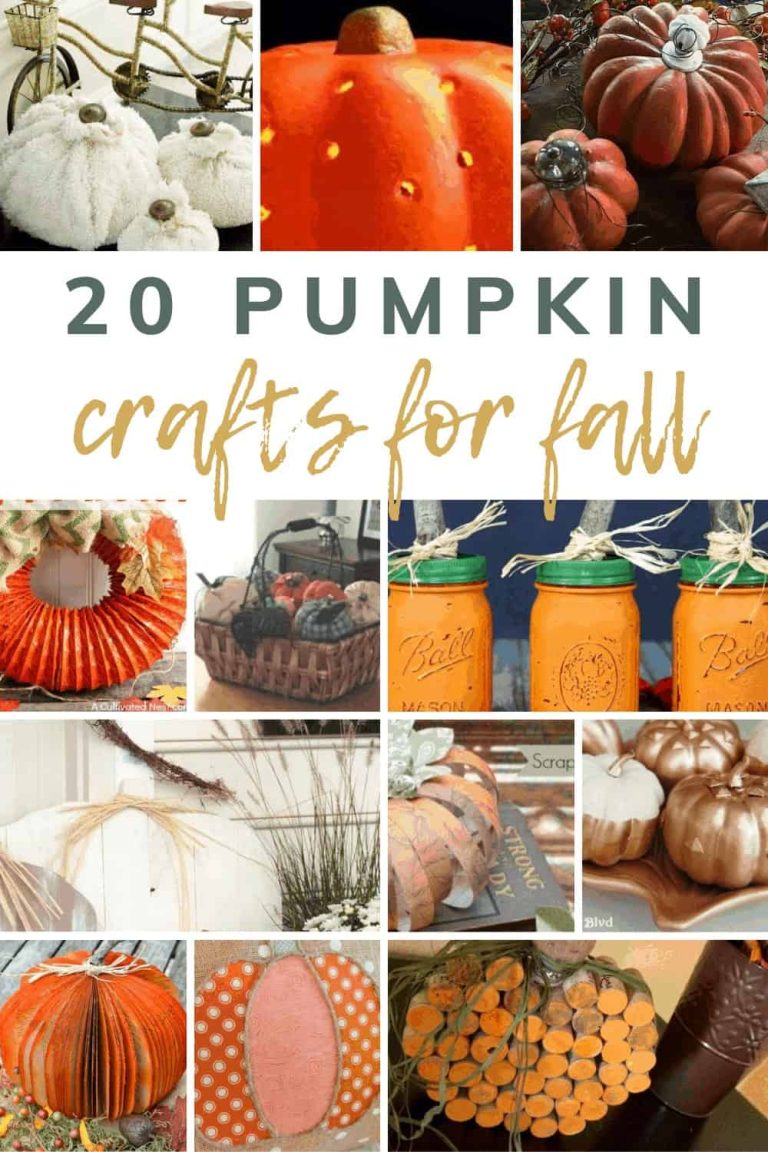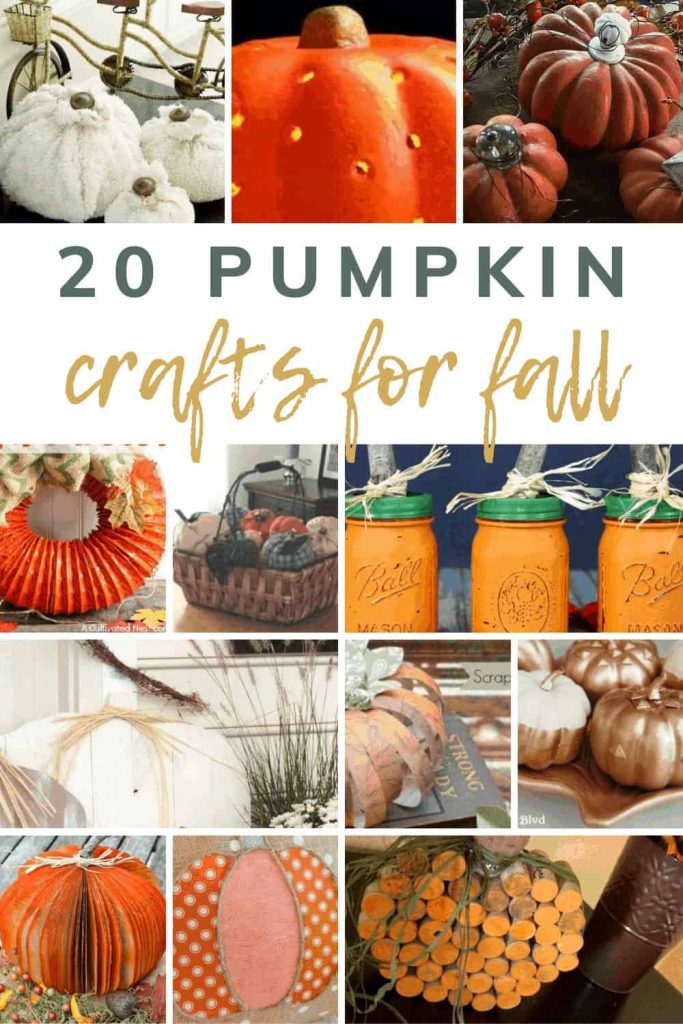 Are you ready to see these 20 DIY fall pumpkin crafts??
20 DIY Fall Pumpkin Crafts
Are you aching for some festive fall fun? Check out this collection of 20 DIY Pumpkin Crafts that are perfect for Fall festivities.
Aren't these DIY fall pumpkin crafts adorable? I hope you FALL IN LOVE with them all as I did.
It's time to start decorating your home for fall, so pick your favorite pumpkin craft and visit the blog to read the full tutorial and give it a try!
Which of these DIY fall pumpkin crafts is your favorite??
Let me know in the comments below!!