If you're looking for free fall printables to decorate or celebrate the fall season, you're in luck. These 25 free fall printables are so diverse with some fun and games, tags and decor!
Today is all about Fall Printables. I love Printables. I think they are one of the best inventions ever. I use them mostly in frames around the house for easy to swap out decor.
I mostly keep the printables seasonally focused and swap them out when the seasons change! It's a fun way to change up the decor without having to do that much work.
Here are my favorite Fall and Halloween Printables of the season. This group of printables is so diverse with some fun and games, tags, and decor!
This post contains affiliate links, but nothing that I wouldn't recommend wholeheartedly. Read my full disclosure here.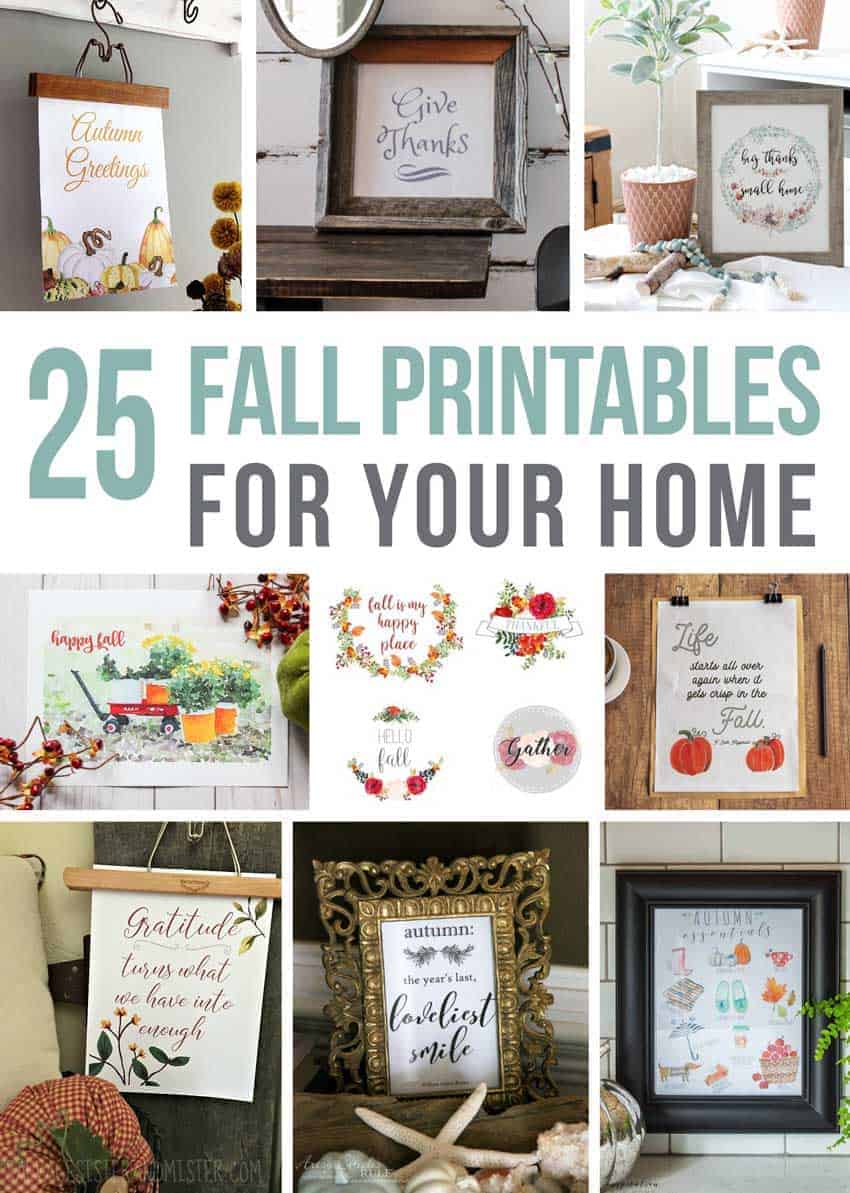 25 FREE Fall Themed Printables + Where to Download Them
Are you ready to welcome fall in this year?! Printables are a great way to decorate for the seasons without going out and spending a bunch of money on decor that you'll only use a couple of months a year!
There are so many great options here in this round-up of 25 free fall printables.
Which of these free fall themed printables are you going to print out right away?!
Let me know in the comments below!