It's time to decorate for fall!! These ideas for decorating for fall on a budget are really simple and budget friendly (all less than $50!).
Whether you're ready or not…fall is officially here! I, for one, couldn't be happier. I'm totally soaking in all of this sweater weather (dreading the inevitable snow that will be here sooner than I want, I'm sure) and enjoying all of the cozy fall evenings.
One way to make fall a little more special is decorating for fall around the house.
I know what you are thinking….I don't have time to decorate my home for the seasons.
That's why today's ideas for decorating for fall on a budget are going to give you SIMPLE ways to add fall decor.
Some are easy as adding an extra throw pillow to your couch or putting a fall wreath on your front door.
These simple ideas for decorating for fall on a budget will only take a few minutes, but they will add so much coziness to your home…you'll be shocked at way fall feels every more homey.
Want to know the best part? All of these fall decor ideas are $50 or less!
I know that when you are shopping for seasonal home decor (ok…let's get real…any home decor), you are looking for ways to stick to a budget…just like me. Budget-friendly and simple? That's really the best combination, right?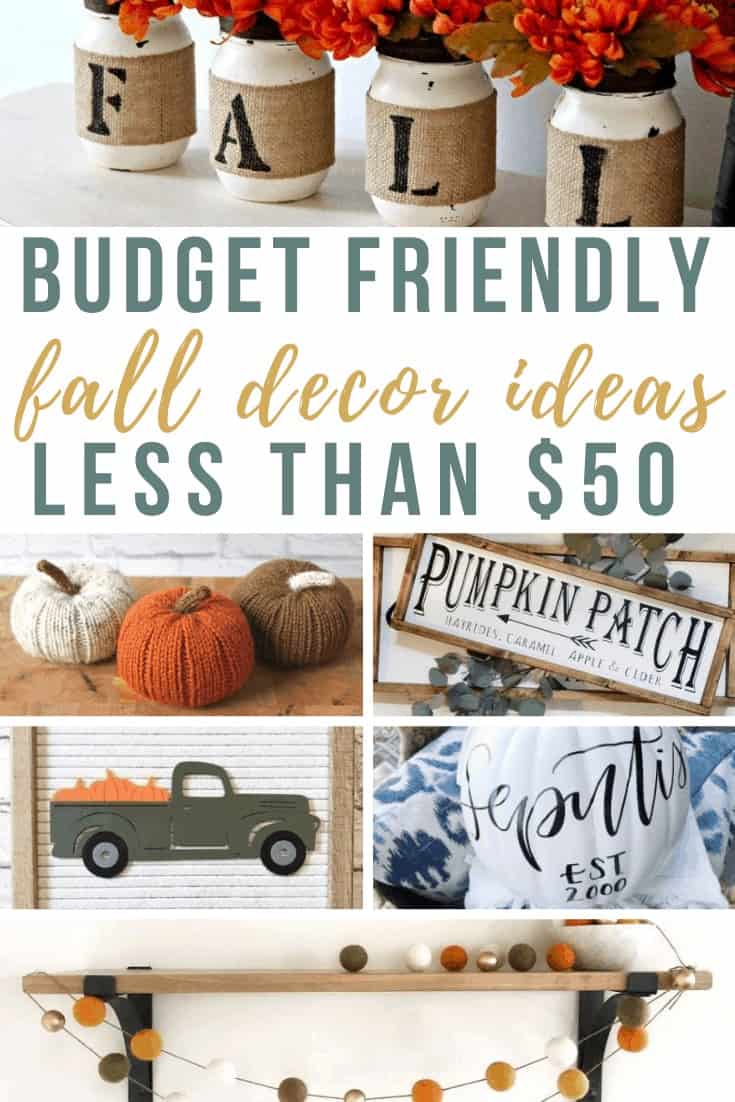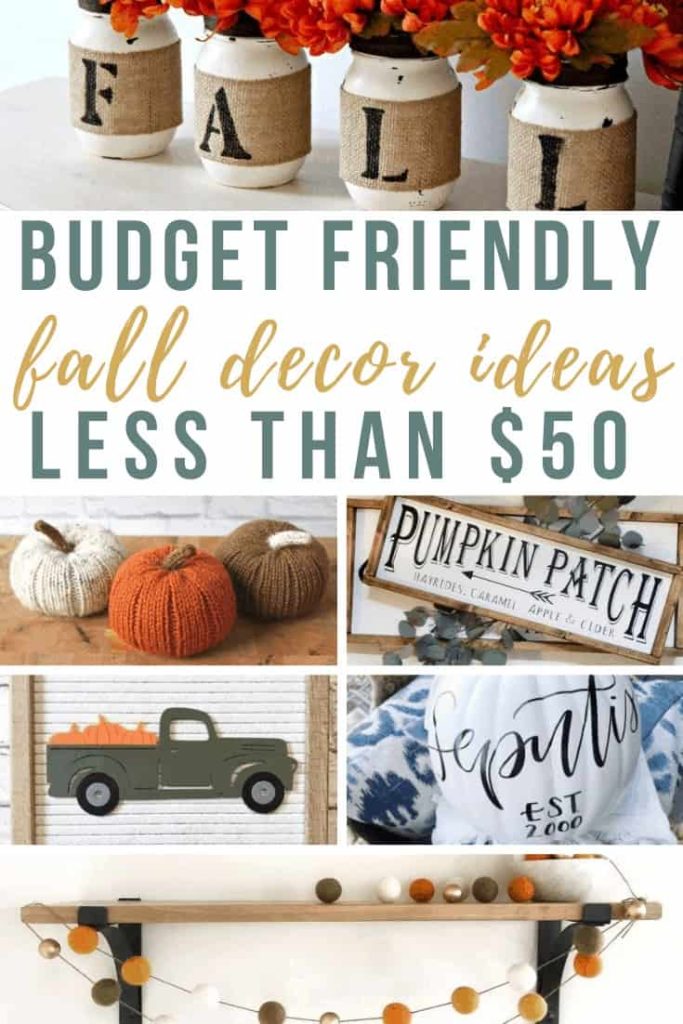 This decorating for fall on a budget post contains affiliate links, but nothing that I wouldn't wholeheartedly recommend anyway! Read my full disclosure here.
Budget Friendly Fall Decor Ideas Less Than $50
Doesn't that just make you want to incorporate some of these ideas for decorating for fall on a budget?! Adding fall decor to your home doesn't have to get super complicated either. It can be as easy as putting out a cute wreath on your front door or using a festive printable in your fall decor.
What's your favorite fall decor idea??
Let me know in the comments below!