There are so many ways to use mason jars for home decor. This tutorial shows you how to paint mason jars with acrylic craft paint. Once you're done you'll have adorable colorful mason jars to decorate your home.
Do you have a few mason jars sitting around your house? Maybe they are being used as a vase for some flowers right now or possibly drinking glasses (that's what we do in our house).
I am going to show you how to paint mason jars and when we're done you'll feel confident on how to transform a plain mason jar into a colorful piece of decor with just some simple craft paint!
Today's guide on how to paint mason jars is part of a monthly challenge to DIY a craft using just the supplies we already have on hand. I've had just a fun time trying to get creative with my supplies and this month was no different. Be sure to check out all of the other ladies ideas below. You may find a craft or two that you can try using just supplies you already have.
This guide on how to paint mason jars contains affiliate links, but nothing that I wouldn't wholeheartedly recommend anyway! Read my full disclosure here.
Related – Other DIY Projects using just supplies I already had on hand (you probably do too!):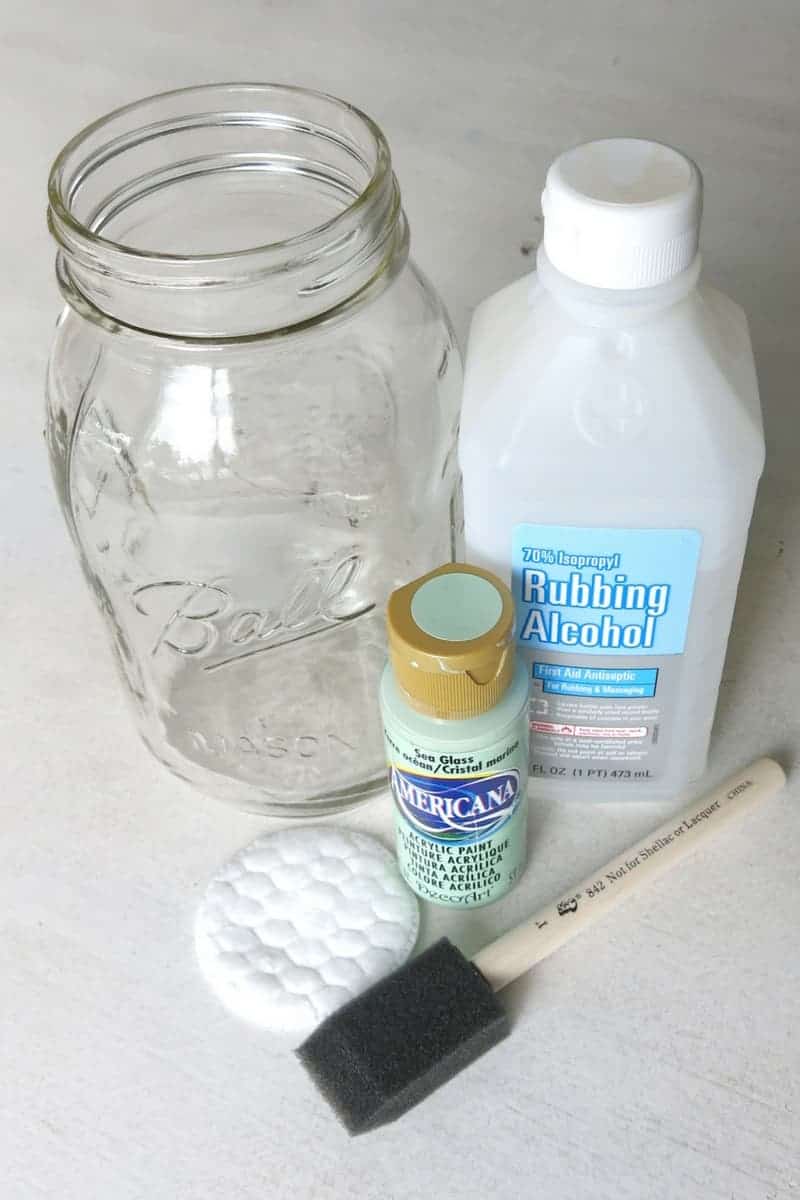 Supplies for this tutorial on how to paint mason jars: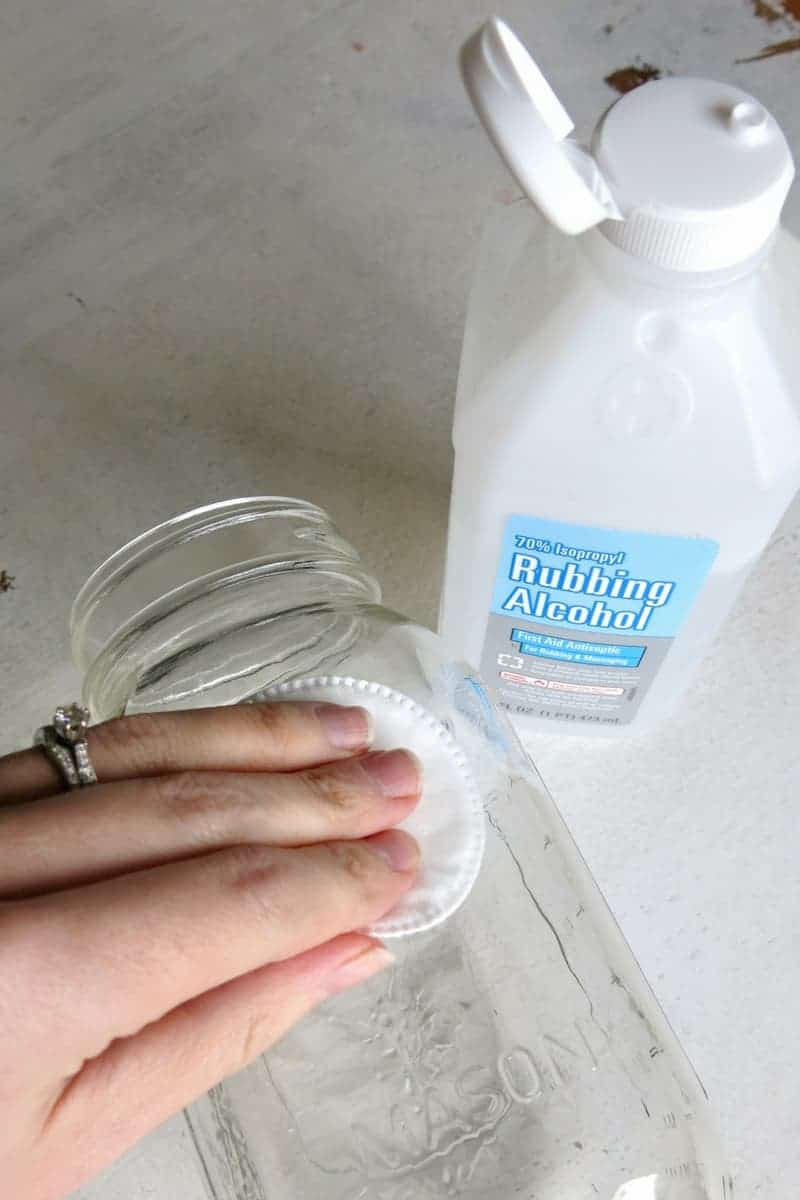 Step 1. Clean your mason jar with rubbing alcohol.
I just use a cotton pad to spread rubbing alcohol all over the mason jar. You only need to clean the outside of the mason jar with the rubbing alcohol. This will remove any oils or other grim and help the paint to adhere.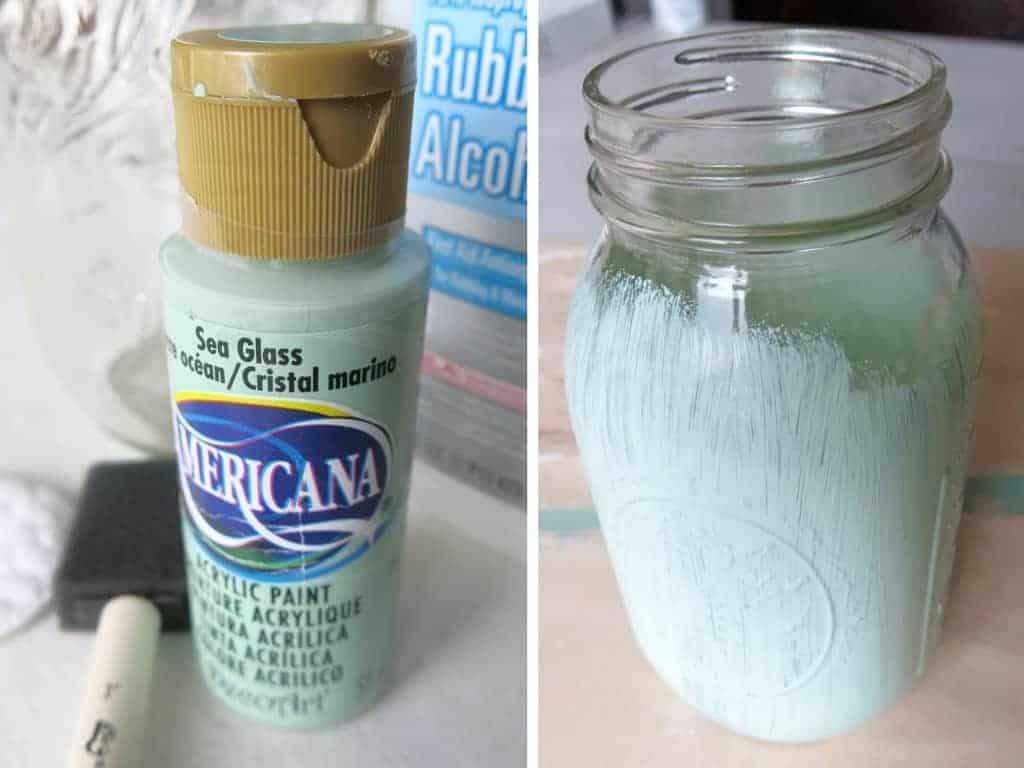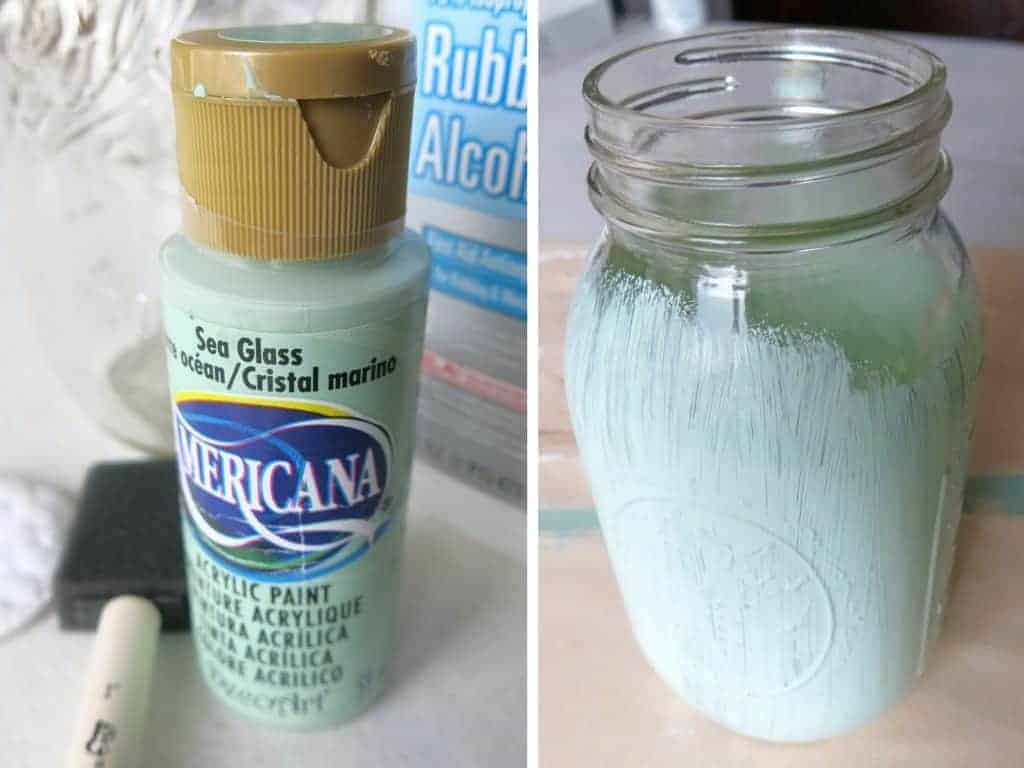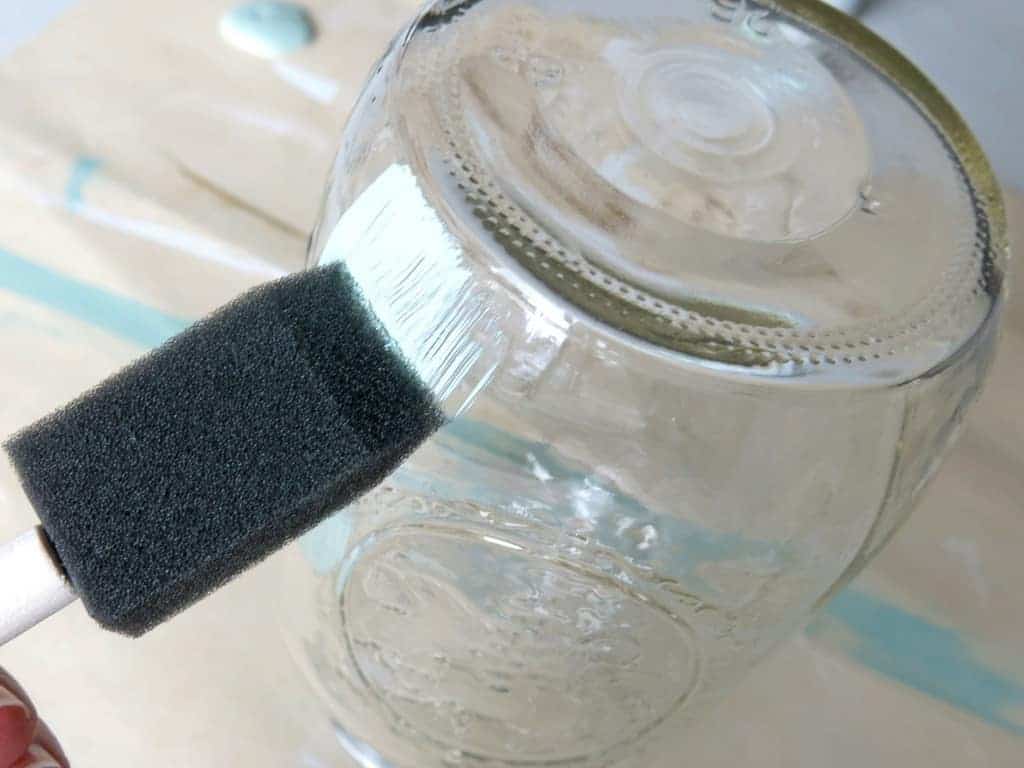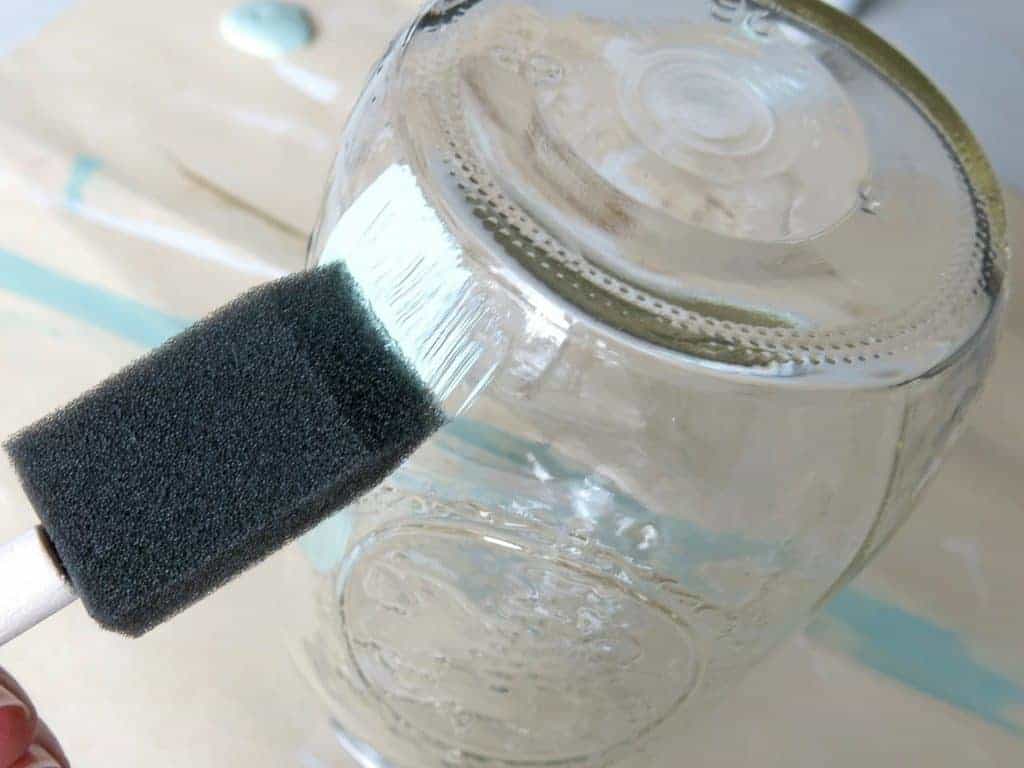 Step 2. Paint mason jar.
Yep, it's really that simple. I usually do three coats of acrylic craft paint using a foam brush. You may need more or less paint depending on your paint color and preferences. Be sure to let the paint fully dry in between coats.
Another tip: don't do a lot of back and forth brushing or you'll notice the paint start to peel off of the mason jar. Just get the paint on there with the foam brush and don't do much else. Just let it dry rather than going back and forth with the brush.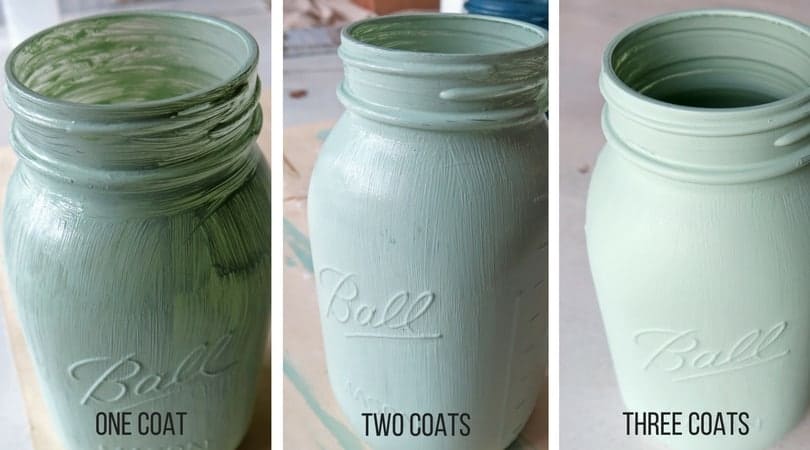 I included this picture above so you don't give up if you get one coat on! Yes, it's probably going to look horrible for AT LEAST the first two coats (as seen above). Depending on your paint color, you may even need more than 3 coats.
I've always used acrylic craft paint to paint mason jars. I know others that have used chalk paint too, but craft paint is much more affordable so I'll stick with it because it works great.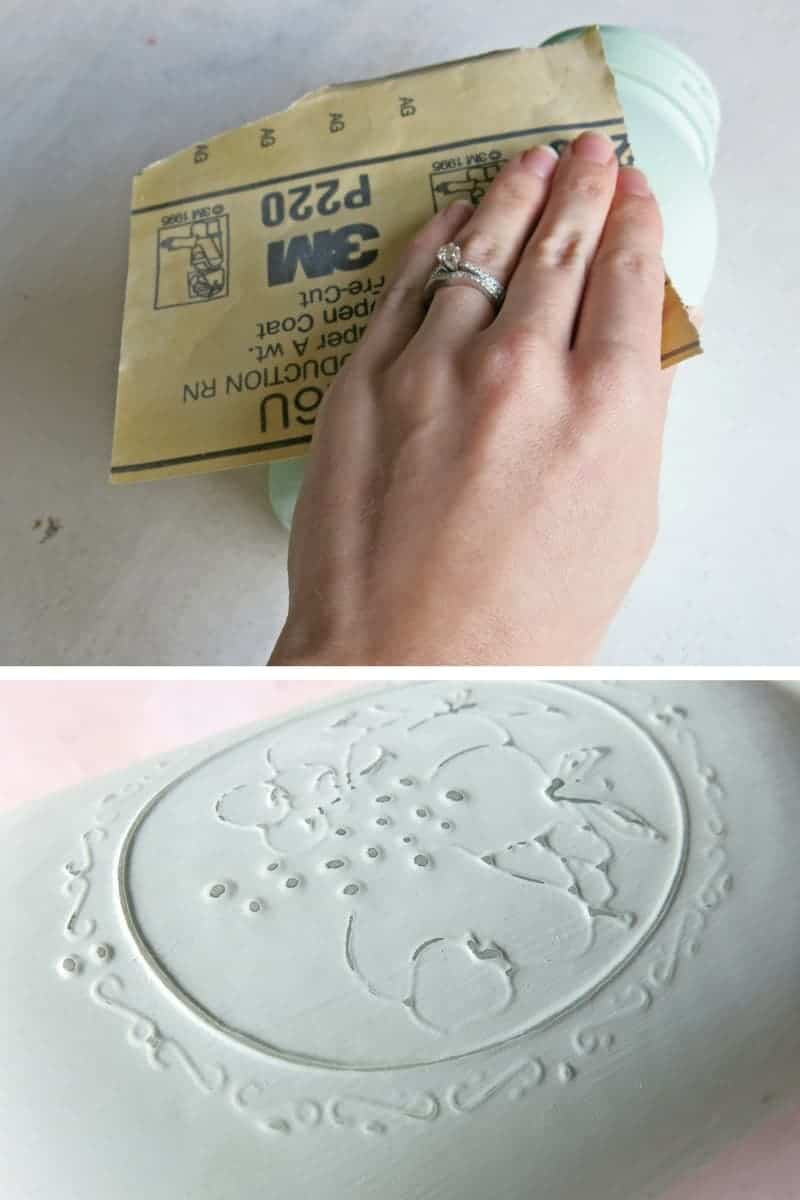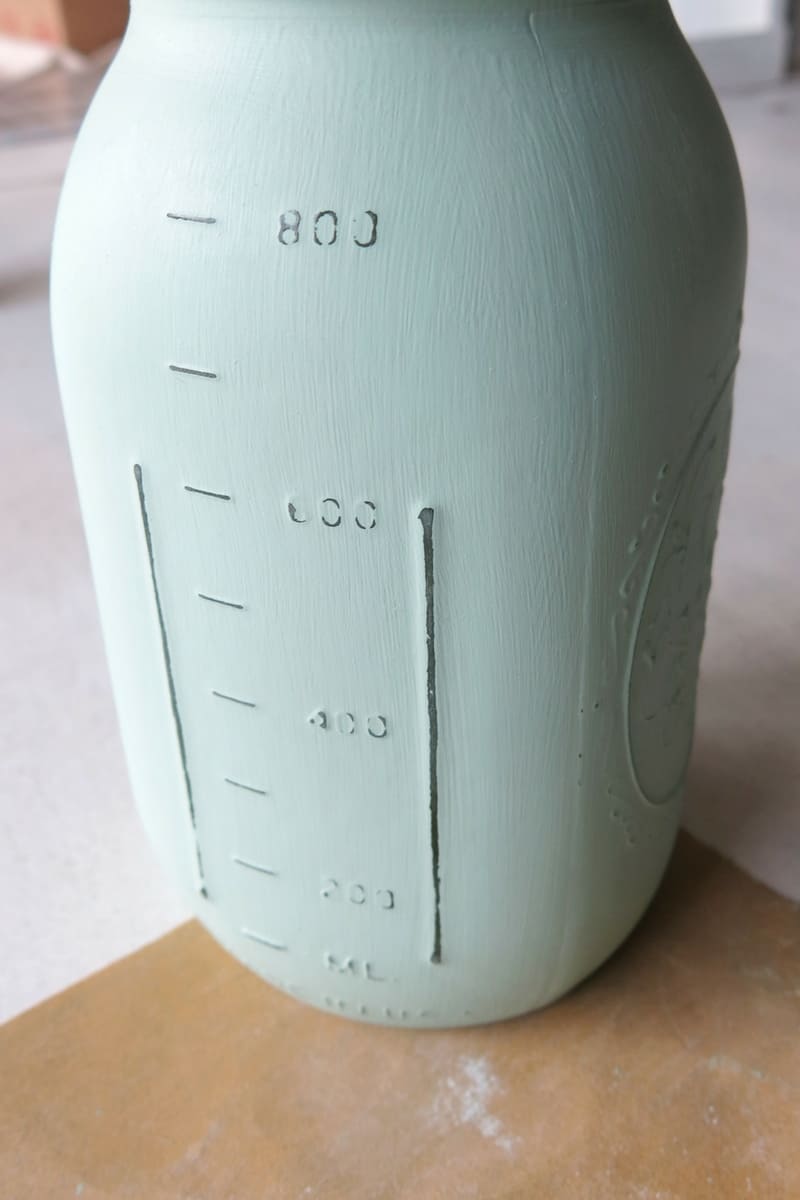 Step 3. Distress mason jar.
I use a fine 220 grit sandpaper and focus the raised areas of text and design on the mason jar. I love the look of the distressed painted mason jar!
Step 4. Enjoy your painted mason jars!
You can use the painted mason jars for so many uses around your house!
Here are some ideas on ways to use painted mason jars in your home:
Vase for fresh or faux flowers
Kitchen utensil holder
Succulent planter
Start your own indoor herb garden in mason jars
Attach them to wall or wood sign for wall
Hold your craft supplies
Hold doggie treats
Make a candle
Office organization
Painting mason jars can be pretty addicting! It is such a simple way to create a unique piece of decor for your home…I actually could have probably just summed this whole guide on how to paint mason jars to three words: clean, paint, distress!
It was fun to choose some colorful spring tones for these ones to brighten things up around our house.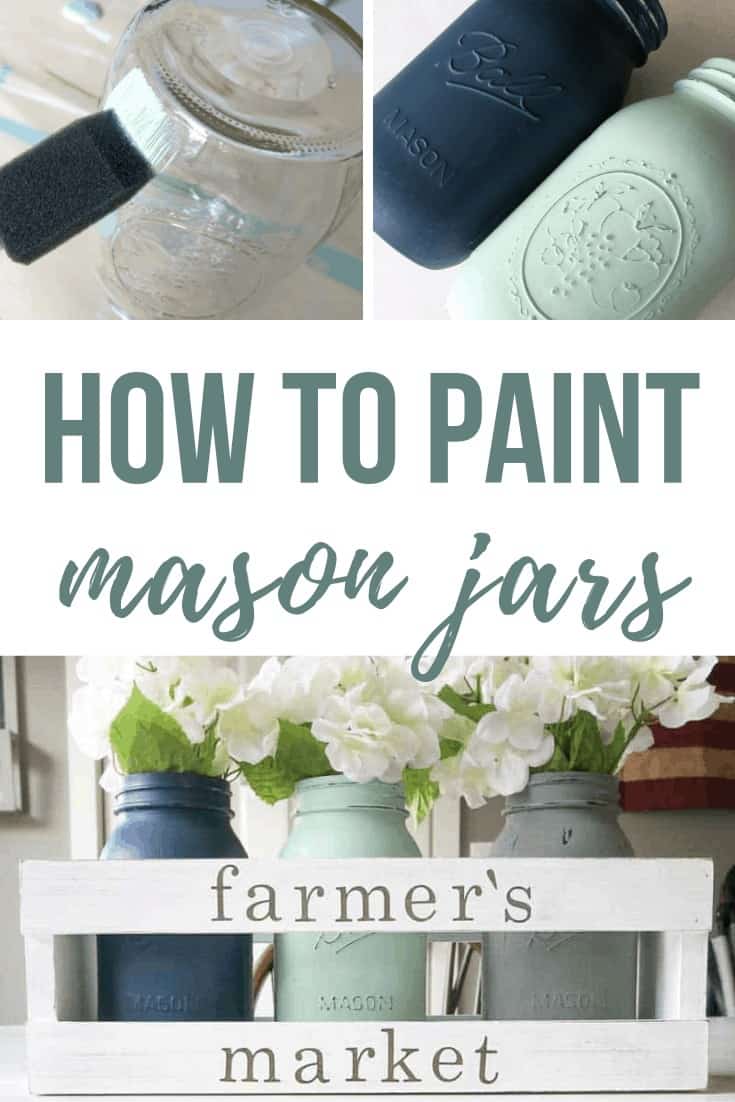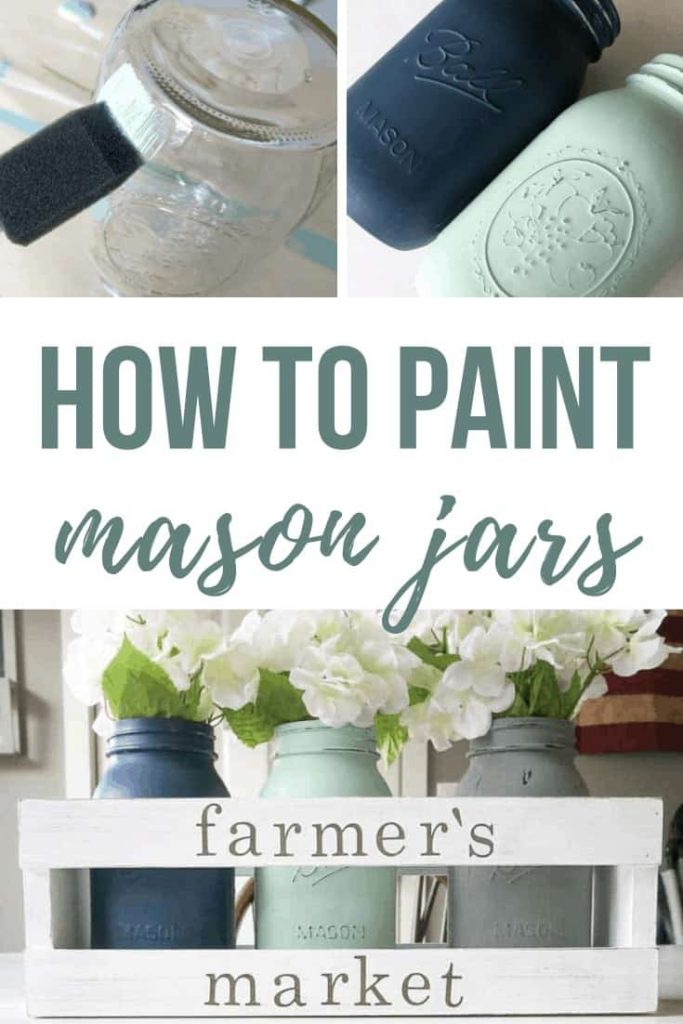 I ended up using these painted mason jars in an adorable little farmhouse crate and used it as a centerpiece. Check out the full tutorial for this farmhouse style crate centerpiece here!
---
Check out this video to see how to paint mason jars and make that adorable farmhouse crate:
---
If you love painting projects like these painted mason jars, be sure to check out these other DIY projects with paint: