Looking for an easy DIY Valentine's Day home decor idea that will take you less than one hour to create? You're going to love this cute XOXO Decor made with reclaimed wood & hearts with supplies from the dollar store.
This DIY Valentine's Day decor is perfect for those that don't want to deck out the whole house with hearts for Valentine's Day but are craving a little something extra to get in the Valentine's Day spirit.
Not only is this project REALLY simple to put together, but it turned out cuter than I even imagined!
If you are more of the crafty time and don't typically don't work with wood, have no fear! I don't want any of you to get intimidated by working with wood, especially if it's your first time DIYing with wood. I'm going to give you a few different options today based on your access to tools.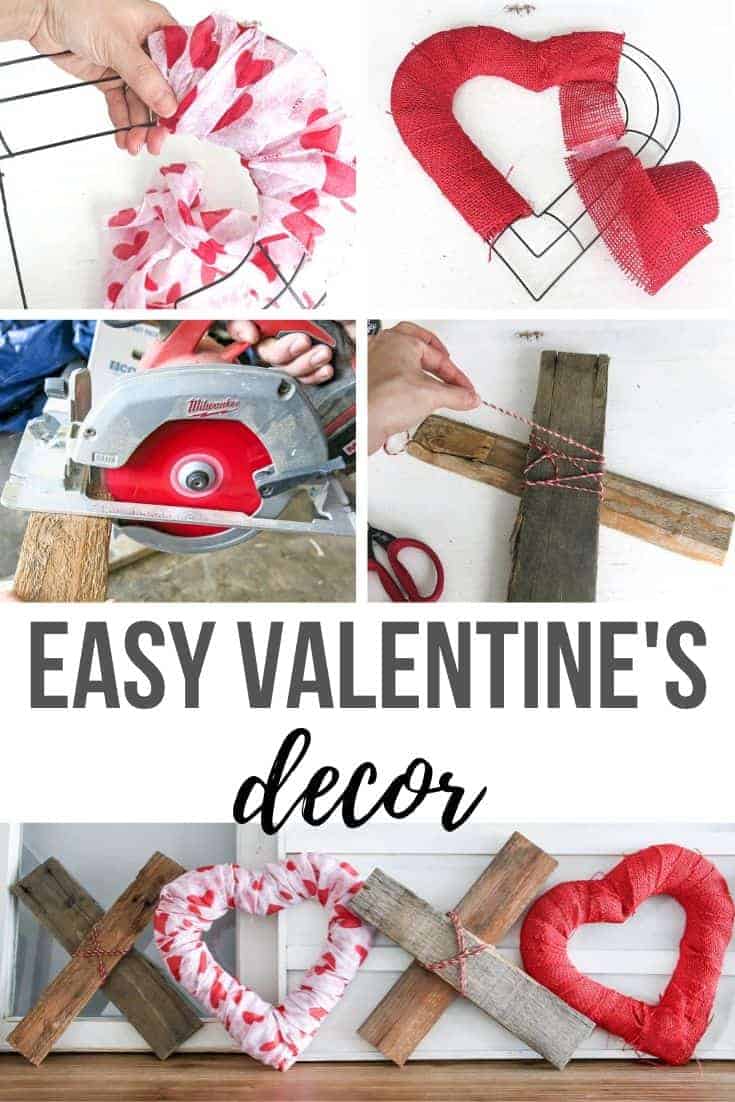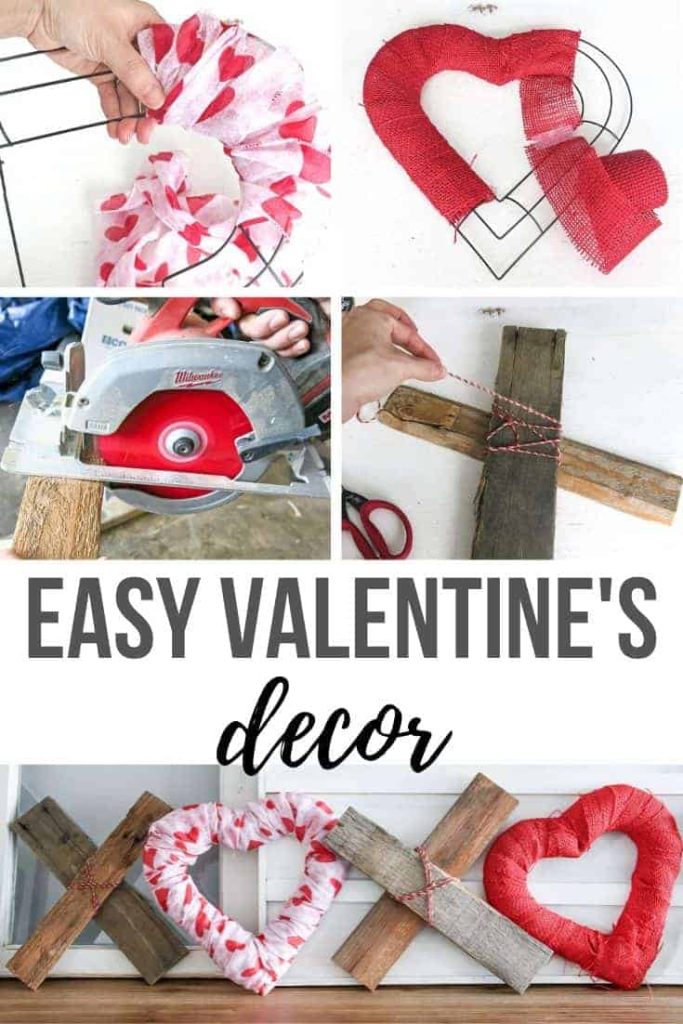 Now let's jump right into this DIY Valentine's Day Decor project!
This XOXO Decor post contains affiliate links, but nothing that I wouldn't wholeheartedly recommend anyway! Read my full disclosure here.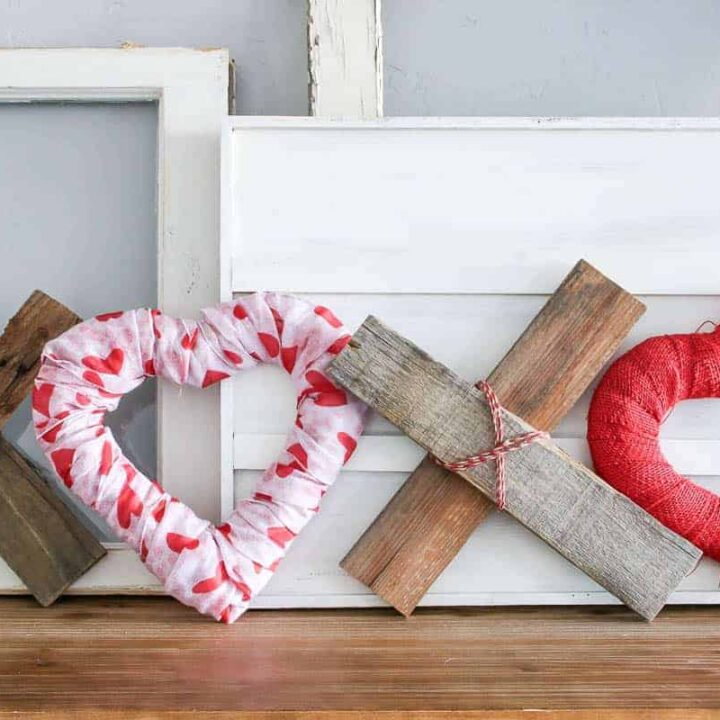 XOXO Decor
If you're looking for a really easy DIY Valentine's Day Home Decor idea, you're going to love this XOXO Decor made with reclaimed wood and heart wreaths found at the dollar store.
Materials
4 pieces of reclaimed wood cut at approximately 15 inches
String, jute, ribbon or baker's twine
Tools
Circular or Miter Saw (optional)
Hand or Hack Saw (optional)
Scissors
Instructions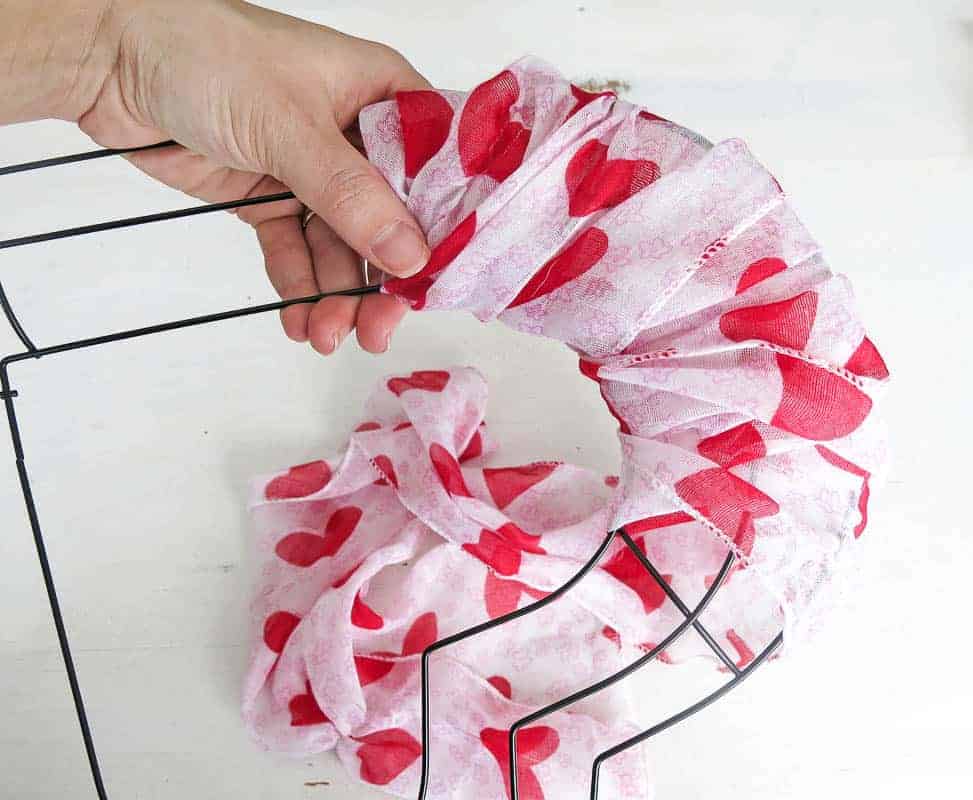 1. Cover the first wreath with the Valentine's Day print scarves.
I just simply tied them onto the wire form and started wrapping them around the form. I just continued by adding the next scarf tied to the first. Once you get all the way around the heart, just tuck the end of the scarf into the back. I used 3 scarves to cover the heart wreath.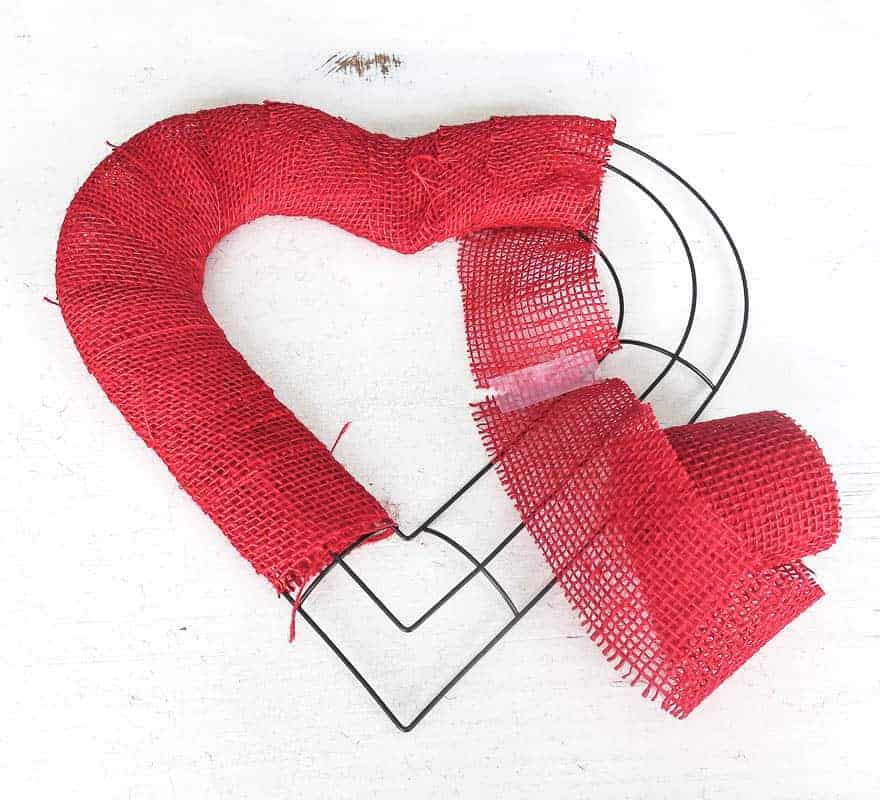 2. Cover the second wreath with the burlap ribbon.
I actually just used scotch tape to secure the burlap ribbon in place. I like to try to make my seasonal decorations as temporary as possible, just in case I want to use the supplies for something else during the year! I continued wrapping the ribbon around the wreath and just tucked it into the back of the wreath.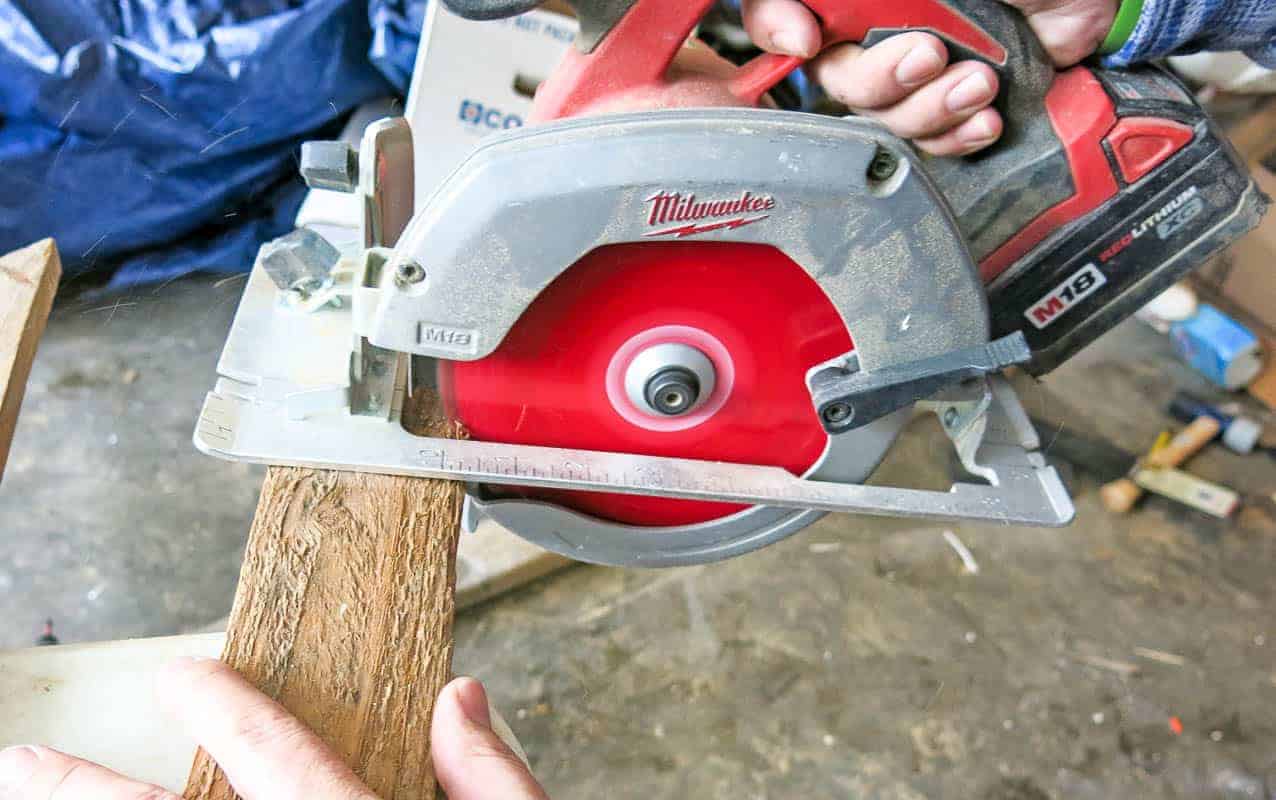 3. Cut your reclaimed wood down to size.
Now there's a few different options on ways to do this.
- Circular or Miter Saw
- Hack Saw or Hand Saw if you don't want to get out the big guns for a few small cuts like this or you don't have access to power tools.
- Have it cut at Home Depot - you can purchased reclaimed wood or new wood from Home Depot and have them cut it down to size for you at the store.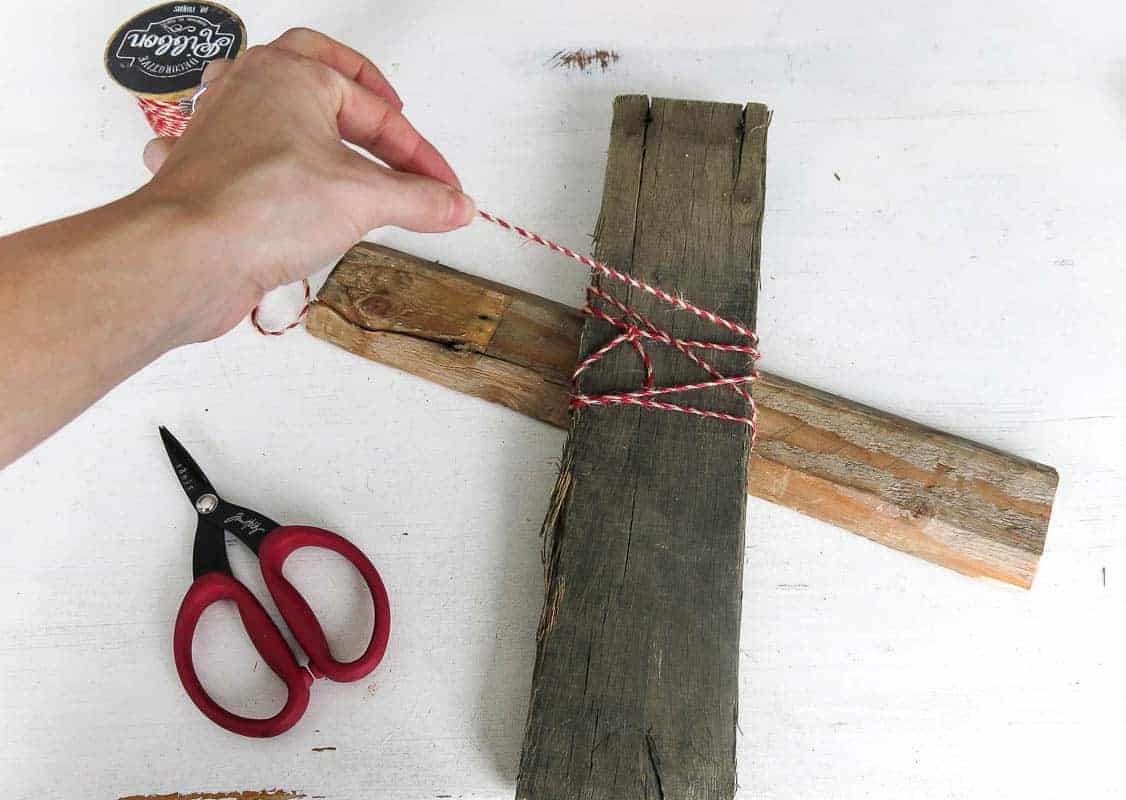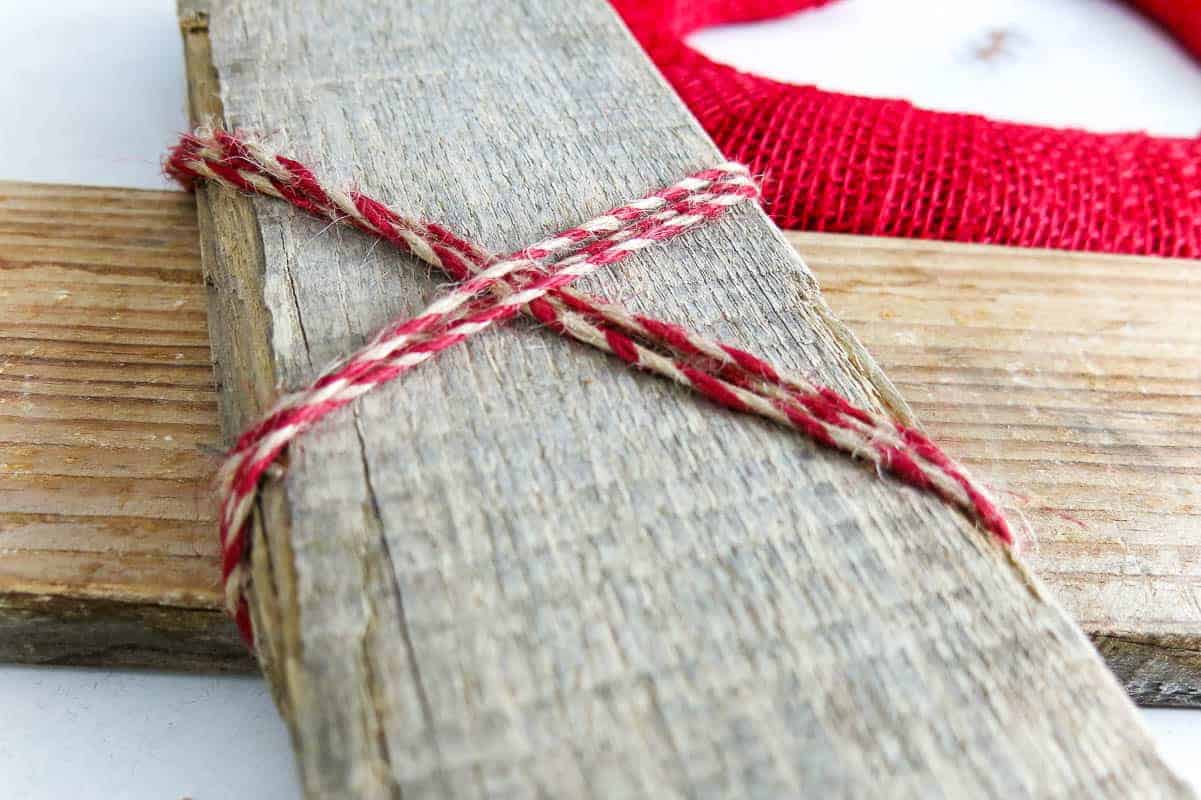 4. Tie your wood pieces together in an "x" shape.
I used some cute red and tan rustic baker's twine, but you can really use any other type of ribbon or string.
5. Celebrate.
Step back and give yourself on a pat on the back. You did it... told you it was easy!
What other ways are you decorating around your house for Valentine's Day? Any other fun DIY's you're working on?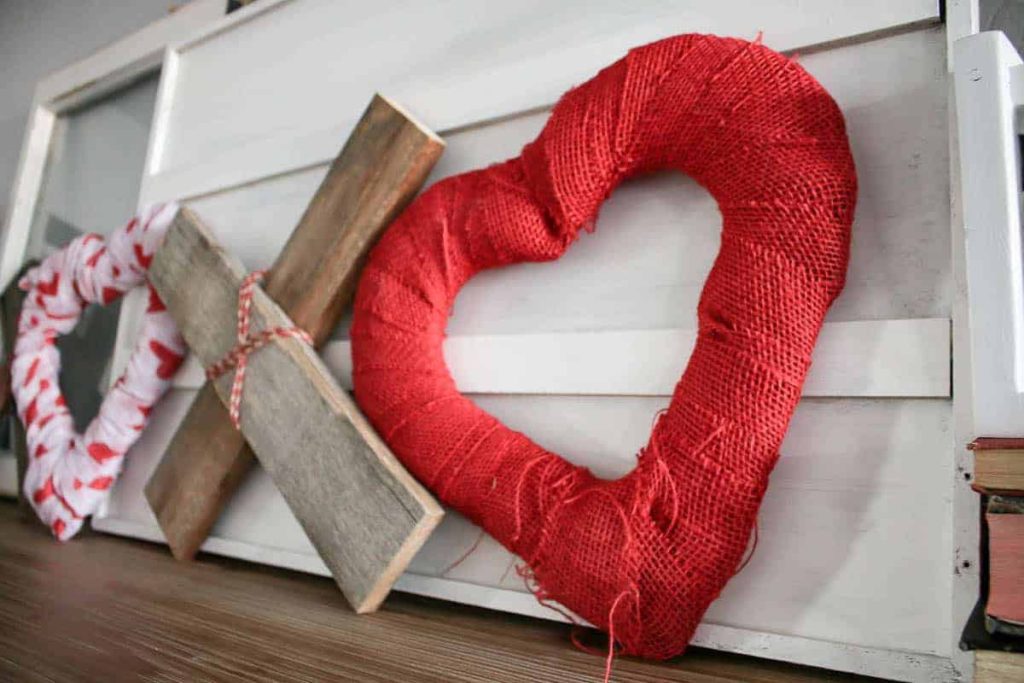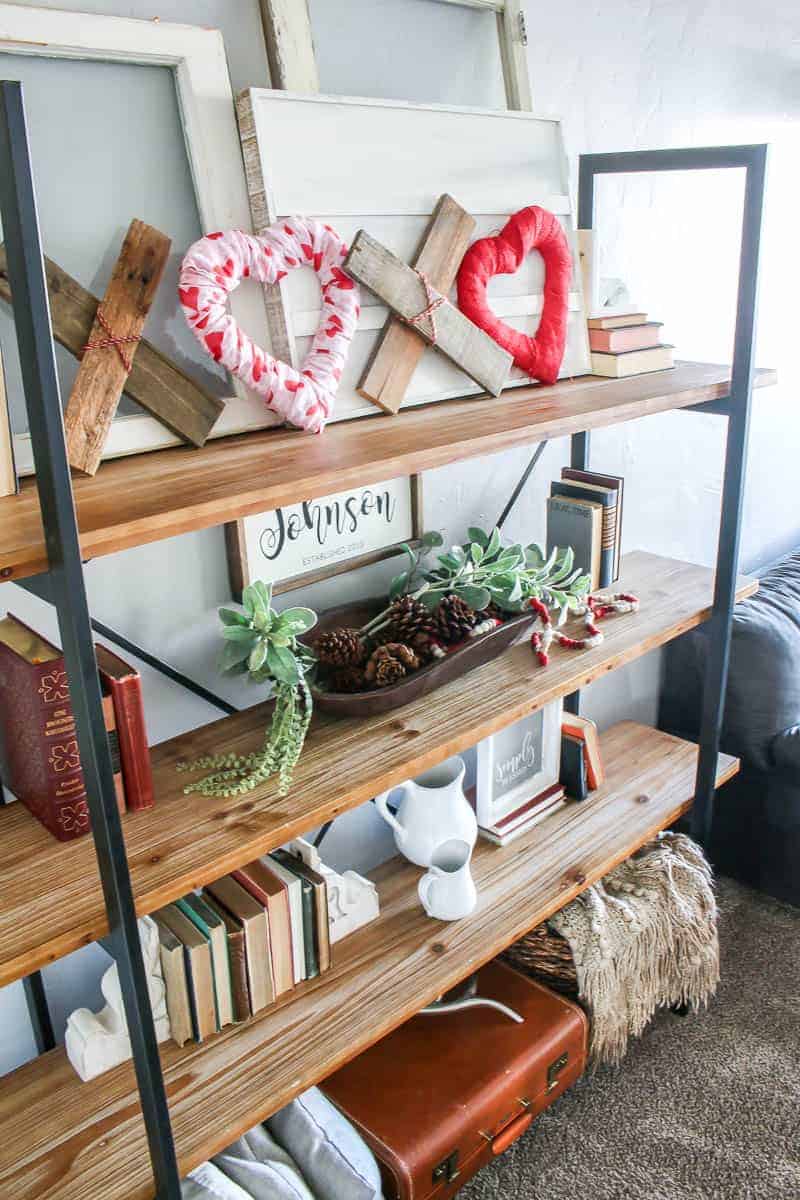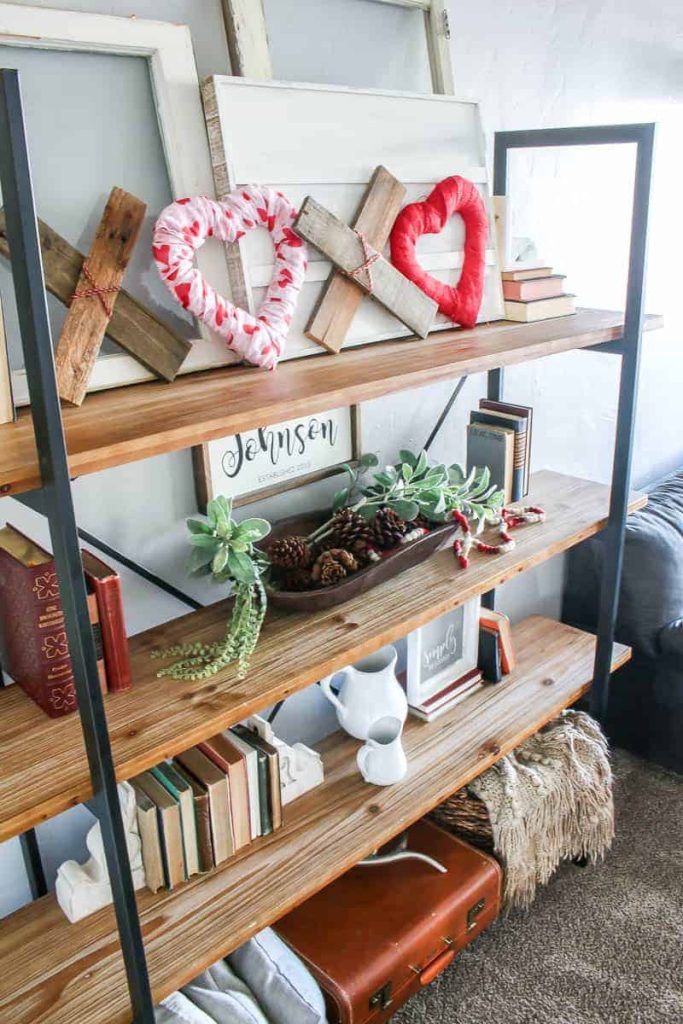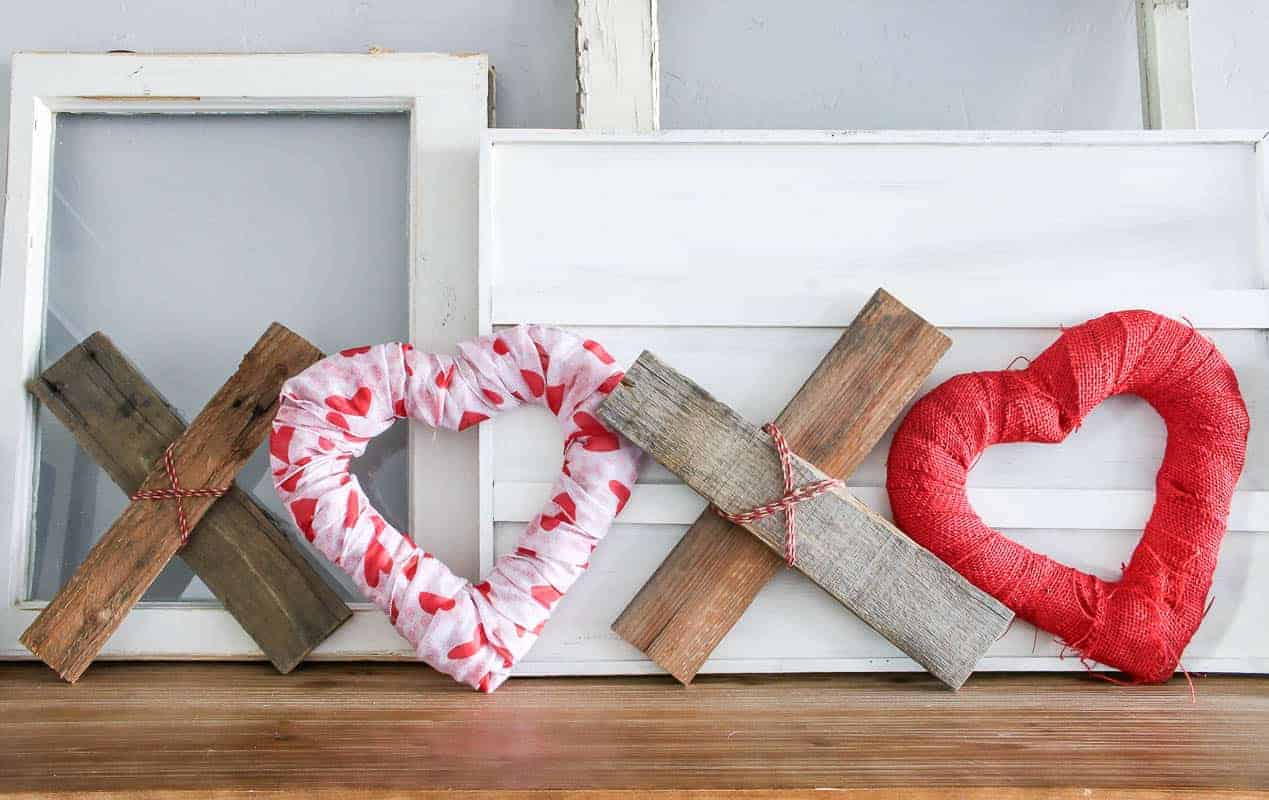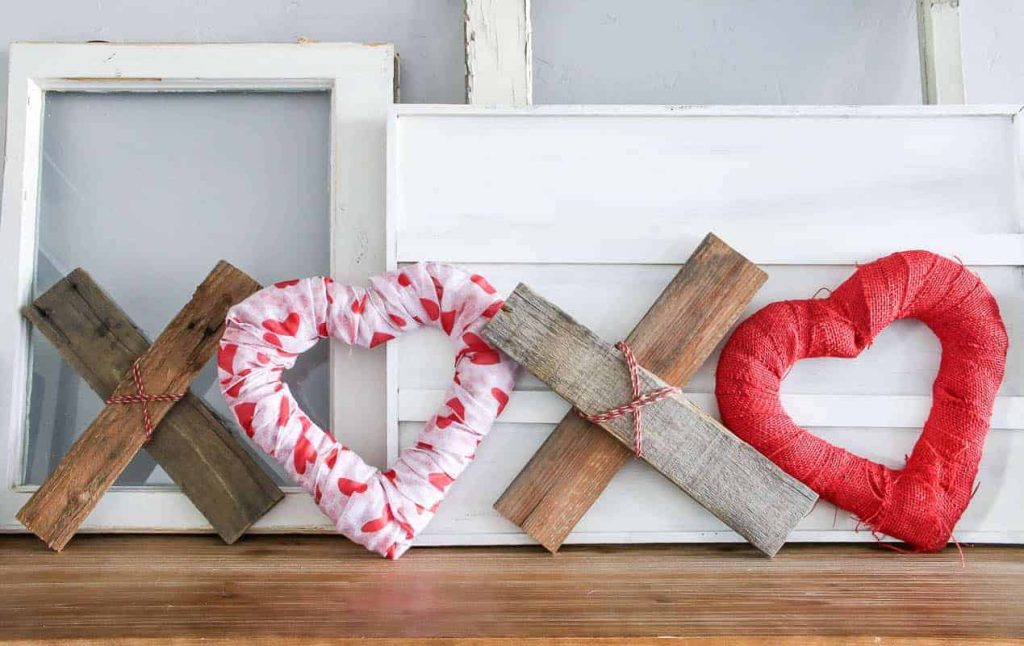 I just love how this cute XOXO decor turned out! Doesn't it look so cute styled on our living room shelves?