Want to give macrame a try? It's a fun and easy craft to learn! From plant hangers to coasters, wall hangings to handbags, there are so many things you can make using the art of macrame! Get inspired with these 21+ macrame craft ideas!
Macrame is a form of fiber art and it has really gained in popularity over the last couple of years. It's modern and fresh and boho and adds such a fun decor accent to your home.
Macrame is the art of tying knots using a working cord to a filler cord to make macrame decor like plant hangers, wall hangings, coasters, and so much more. It is easy to learn and with just a few beginner knots you can make amazing macrame works of art.
You can follow a pattern or you can just let your creativity flow and see what you come up with. There is no set of rules when it comes to macrame and it's an easy beginner-friendly craft to learn.
The cool thing about this crafting hobby is that you don't need a lot of materials and tools to get started. You simply need a cord for knotting.
There are so many materials you use to create macrame, from yarn to jute, t-shirt yarn to cotton macrame cord, you are sure to find a material you love to make your own macrame.
If you want to give macrame a try, get inspired by these 21 macrame craft ideas. Simply click through to each tutorial to learn more about how to make each project.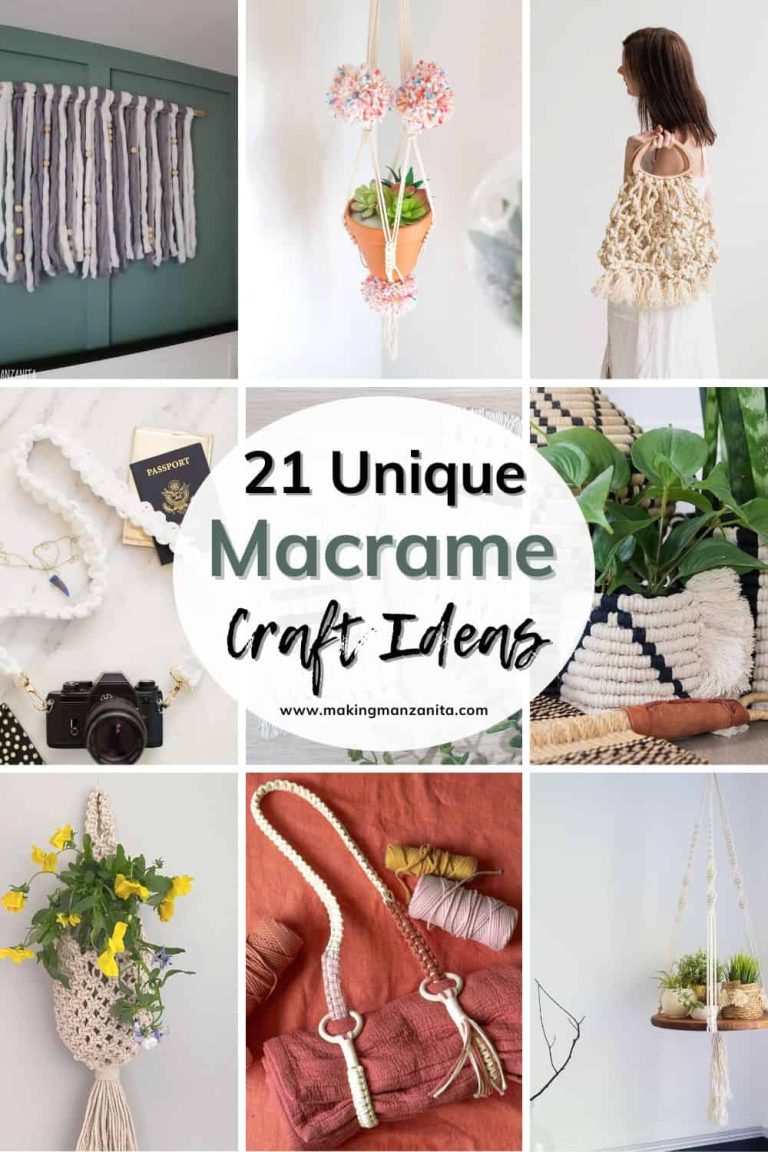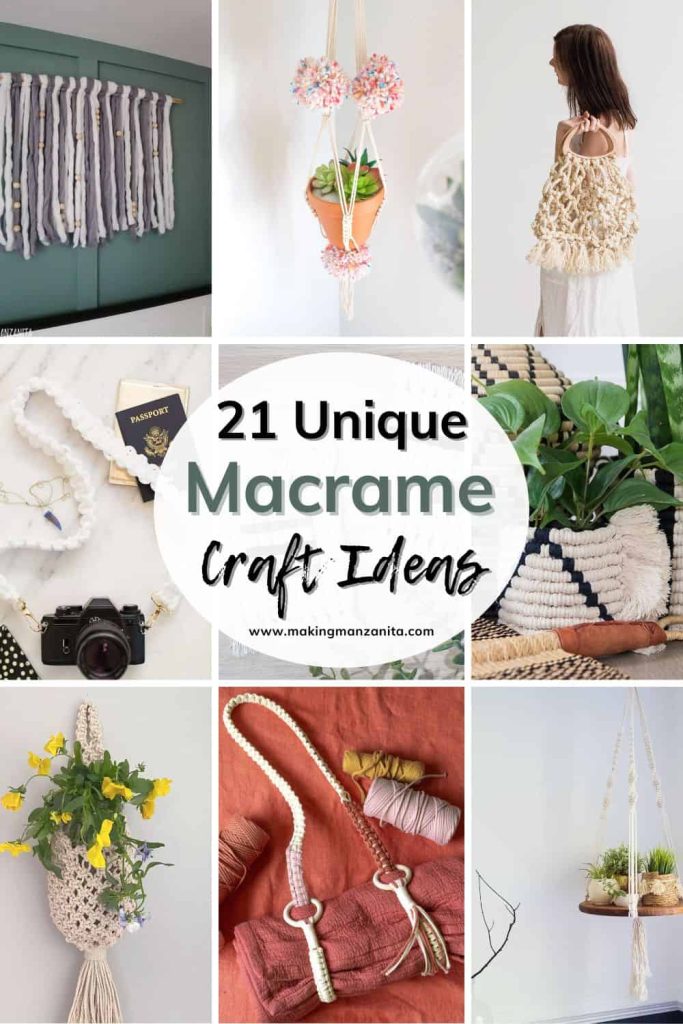 This list of macrame craft ideas contains affiliate links, but nothing that I wouldn't wholeheartedly recommend anyway! Read my full disclosure here.
21 Unique Macrame Craft Ideas
Which of these macrame project ideas is your favorite?
Let me know in the comments below!