Want to build your own desk? Get inspired with these 20 cheap DIY desk ideas that are all easy and beginner-friendly! Choose your favorite desk plan and start building today!
If you work from home or have kids that homeschool or do homework at home, one thing you definitely need to have is a good desk. A desk is crucial for keeping all of your work and/or school stuff in one spot.
I've also found that having a desk while working remotely sets up a good work/life boundary because when you're working from home sometimes that work starts to creep into your home life when your dining room table is scattered with your laptop and work papers.
Having a separate place to keep your work things is one way to set up some healthy work/life balance and boundaries. Even if it is just a cloffice (think closet in an office), it's helpful to have some separation.
In height of the office exodus during the pandemic, there was a major furniture shortage and desks were one of the hardest things to find in stores! Even now, a couple of years later…there are still supply chain issues and can be major shipping time lags in buying furniture.
For this (and so many other reasons) you may be wanting to build your own DIY desk! So today I'm pulling out all of the stops with these cheap DIY desk ideas! Get inspired and build your own using one of these genius easy beginner-friendly woodworking tutorials!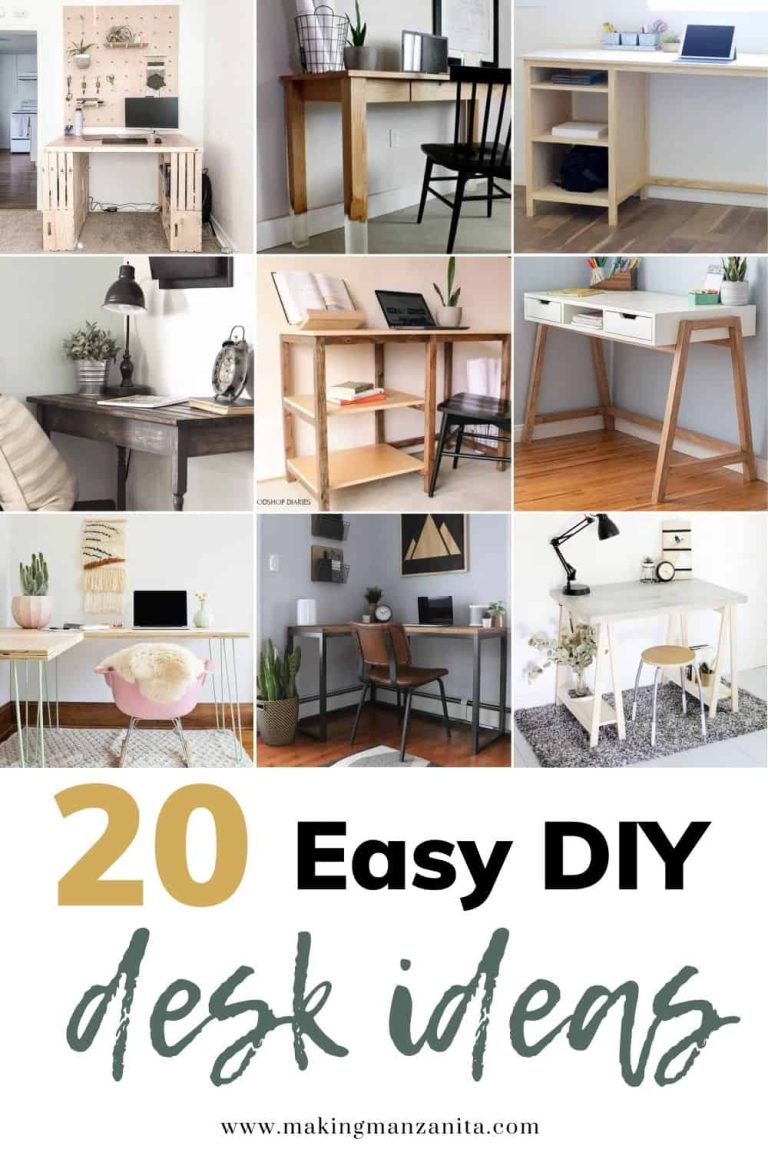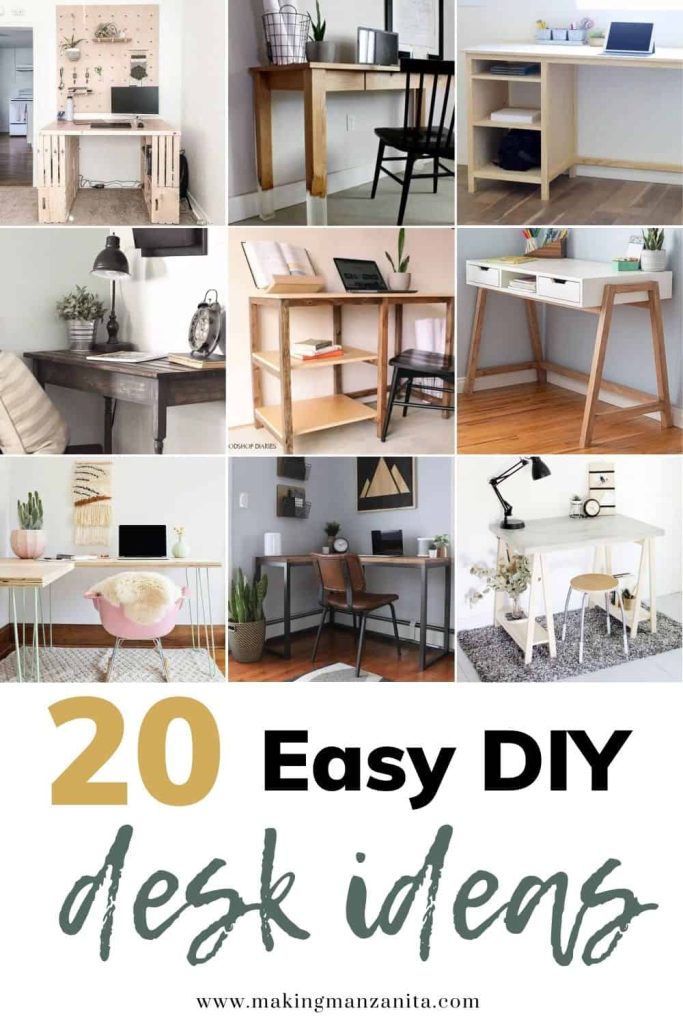 This DIY Desk Ideas guide contains affiliate links, but nothing that I wouldn't recommend wholeheartedly. Read my full disclosure here.
20 Cheap and Easy DIY Desk Ideas You Can Build
Which of these cheap DIY desk ideas is your favorite?
Let us know in the comments below!