Step into style with 18 unique front door porticos. From classic columns to modern designs, explore a variety of stunning entrances that make a statement on your home's exterior.
Updating your home's exterior can be majorly overwhelming. There are so many ways you can update your curb appeal, whether it is painting your house or front door or even simply adding a layered doormat.
But sometimes things aren't so simple and require more of a major update.
One thing that can make a HUGE difference in your home's front elevation is adding or updating your front door's portico.
First, let's start with the basics.
What is a portico?
A portico is a covered entranceway to a building, typically supported by columns or pillars. It often extends from the front of the home, providing a little bit of shelter over the entrance. It also creates a visually appealing architectural feature while providing a welcoming entryway.
If you have a boring or flat front to your home, a portico can be a total game changer!
What size is a typical portico?
Porticos can vary in size, style, and design, adding elegance and grandeur to the overall appearance of a structure. They can be small and just cover an existing stoop or they can be grand and full of architectural detail.
Adding a portico to your home can be done as an addition to the home with a gabled roof. A front door portico can be integrated with the existing roof line of a home giving the home a cohesive design.
How do you make a portico look like it belongs?
A portico can be added to a home of any style. But making sure that it looks like it belongs with the rest of the house is key. The details are what make the portico blend in with the architecture of the home.
Be sure to choose a portico style, materials, and colors that complement the existing architecture on your exterior, you can create a seamless and visually appealing transition. So basically, don't go about adding a traditional brick portico if your home is stick-built in a modern style. It just won't work.
If you want to have a cohesive look, you can match the portico's columns or trim to existing features that already exist elsewhere on your house. Colors are also crucial, so be sure to use the same color scheme.
How much will adding a front door portico cost?
When it comes to cost considerations for front door portico installation, it will vary greatly. As you'll see below there are so many different types of porticos – from a simple overhang over the front door to a porch with columns and custom brickwork.
The overall expense of a front door portico typically includes material costs, such as wood, brick, or metal, as well as labor charges for construction and installation if you're hiring someone to do it.
If you get fancy, such as adding decorative elements or unique designs, that will, of course, add to the cost.
While cost ranges can vary depending on these factors, we always recommend gathering multiple quotes from professionals to get a better understanding of how much it will cost.
Depending on how complex you get and your skill level, you may be able to DIY it (which would be cheaper). But many of these ideas that are more complex shown below would likely require a professional.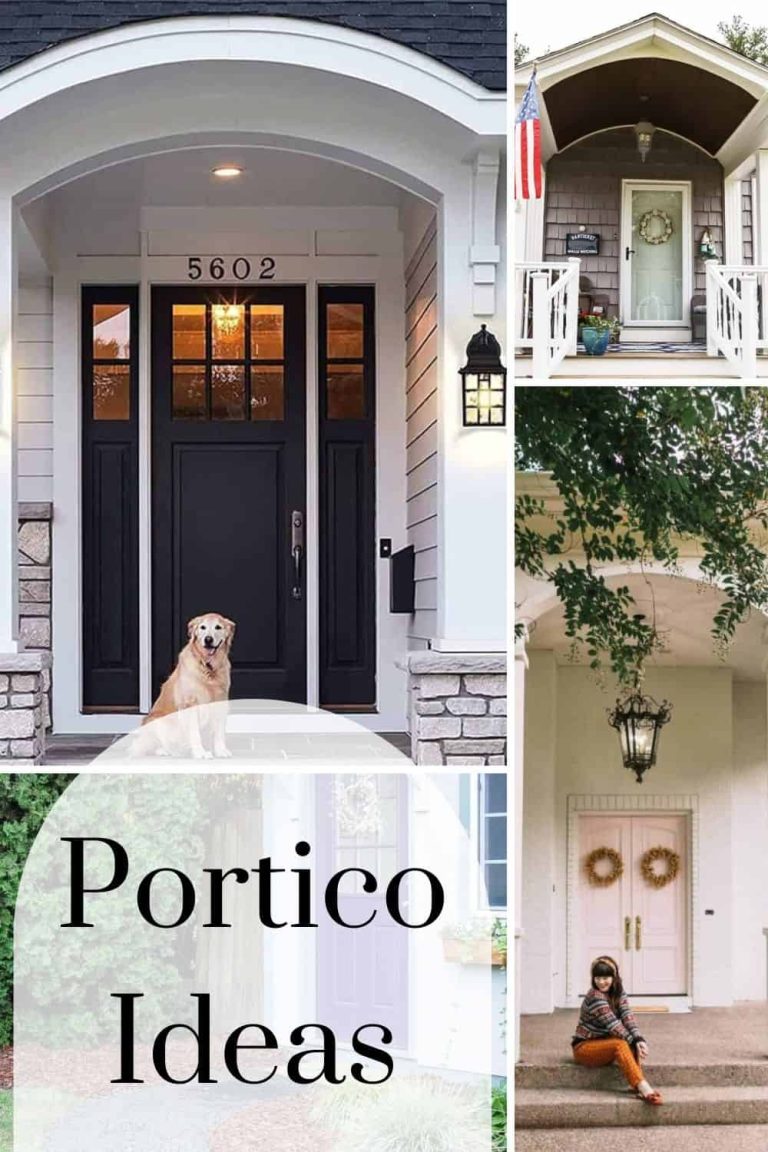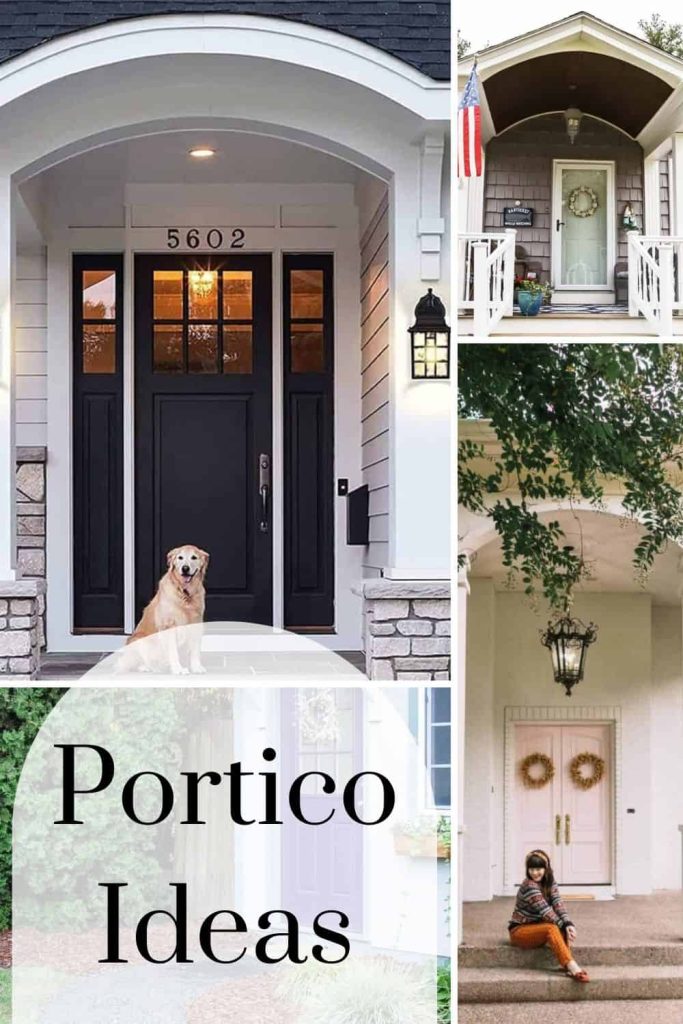 18 Front Door Portico Ideas
Check out these 18 different front door porticos that truly make a statement on these homes.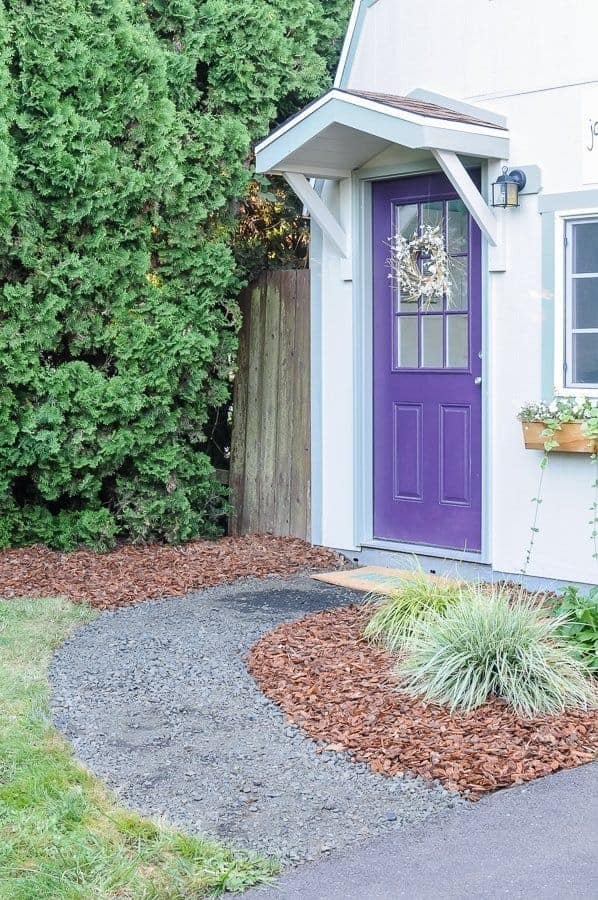 A portico is a great way to add curb appeal to your home and a little bit of shelter from bad weather. This small gabled portico is an easy DIY project you can do over a weekend.
It instantly lets everyone know where the front door is and adds charm to this home's appearance.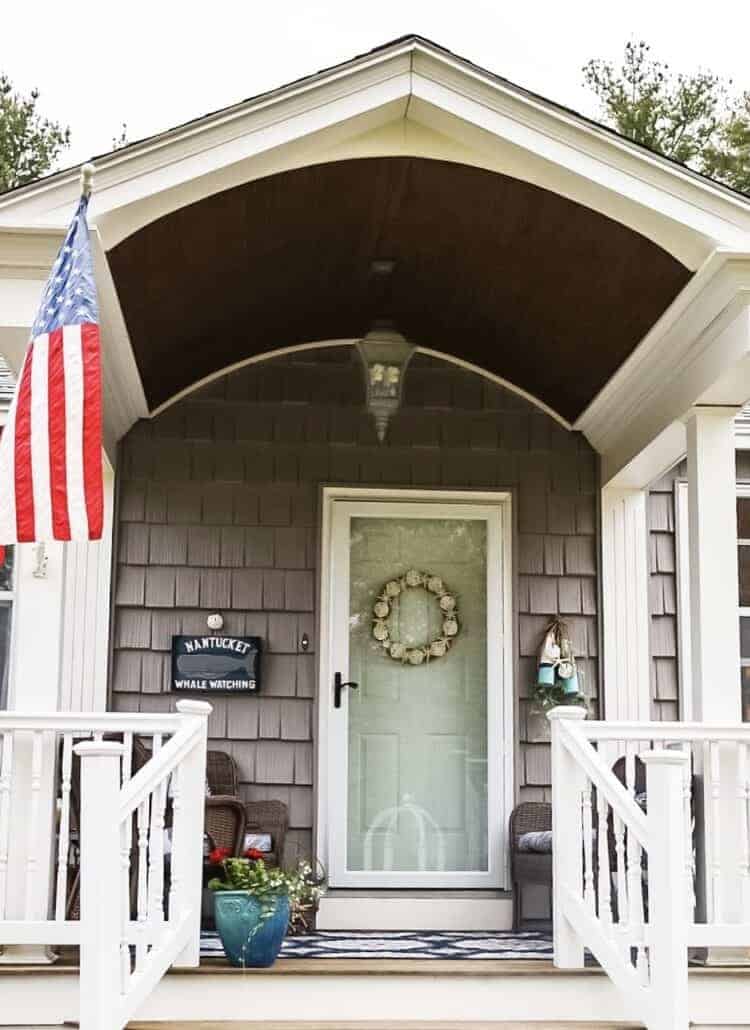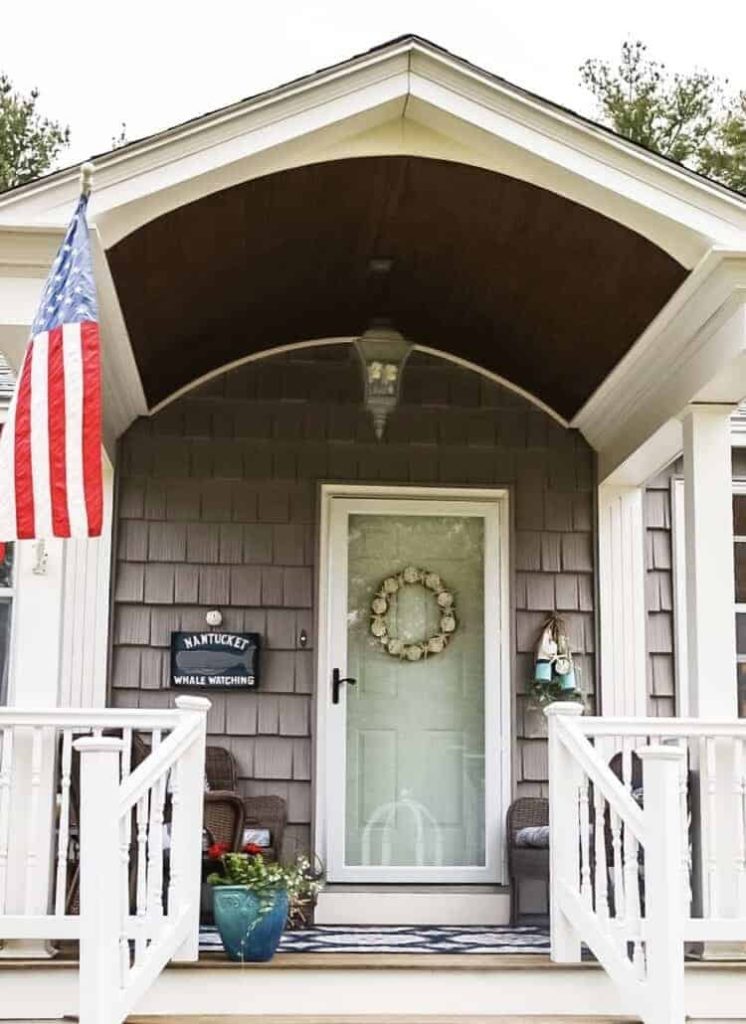 A quaint portico with a curved wood accent underneath the roof makes the front of your home cozy and welcoming. Supporting columns define the space that leads down the porch stairs and becomes the focal point of this front porch.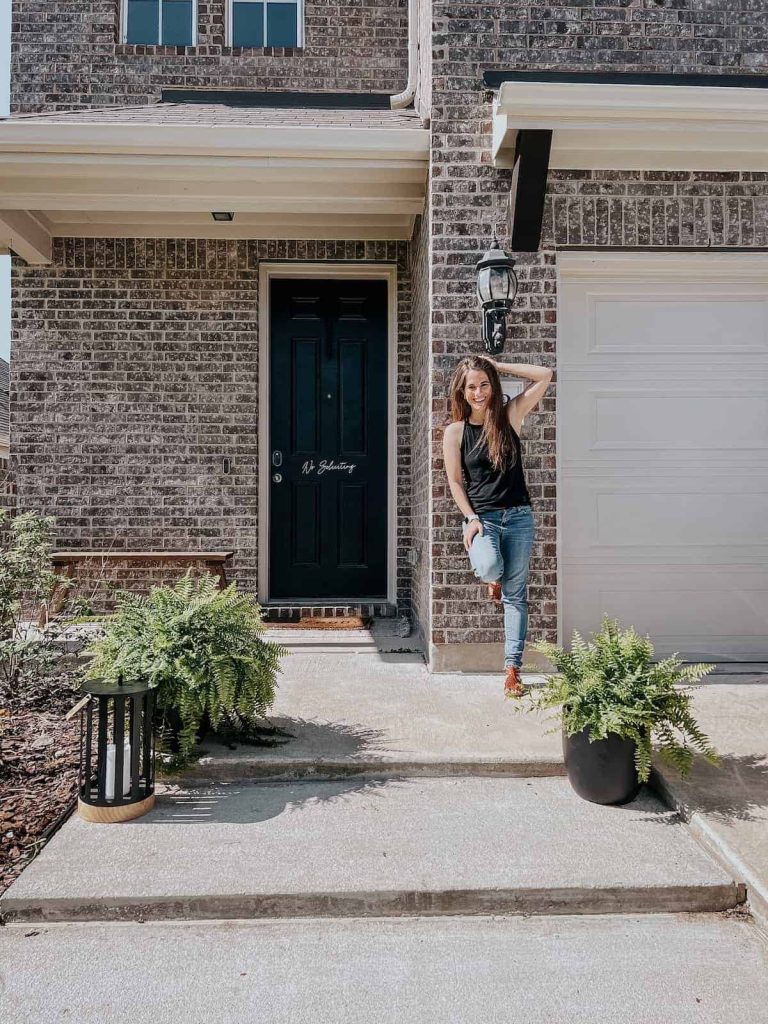 Sometimes the entrance of a house doesn't have a large enough area to be considered a porch. Having a simple portico over your front entry adds curb appeal to your home's exterior.
The cohesive look of this front door portico blends with the rest of the architecture of this home giving it that integrated look.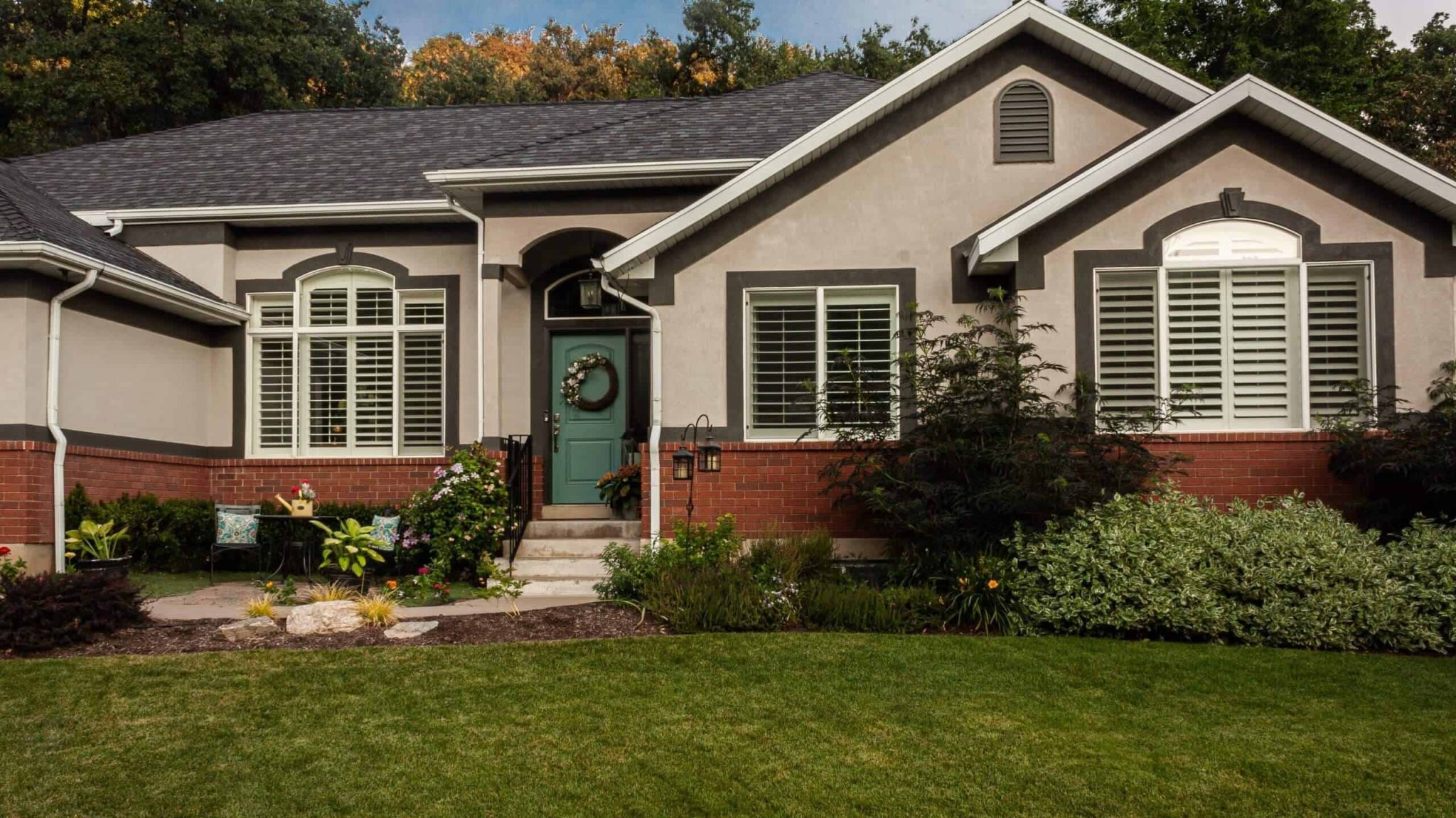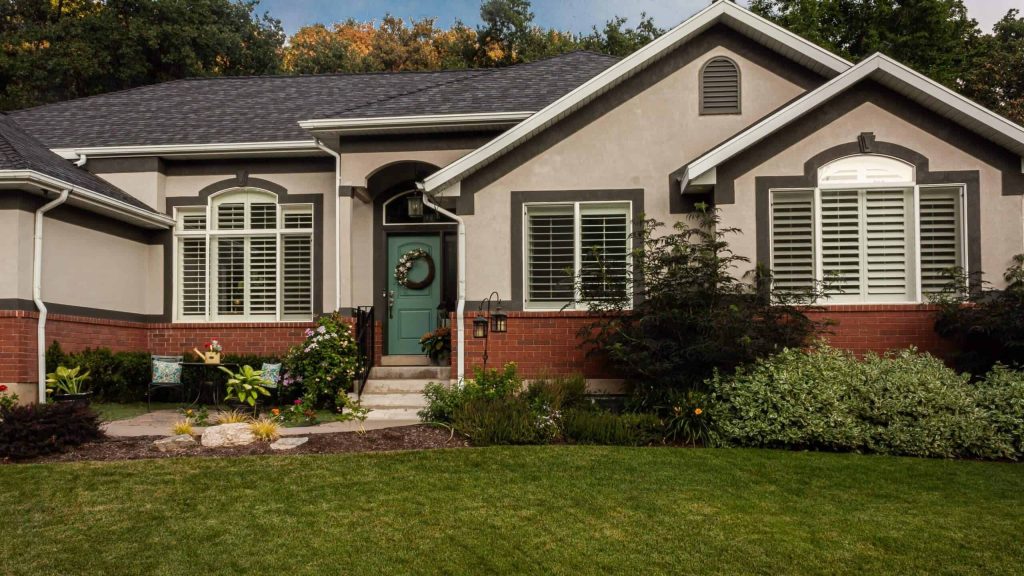 This covered entrance keeps you dry in bad weather as you unlock the door to enter the home. The painted front door makes it stand out against the rest of the architecture of the home.
It's the perfect place to hang a seasonal wreath to welcome your guests.
5. Arched Portico – Craving Some Creativity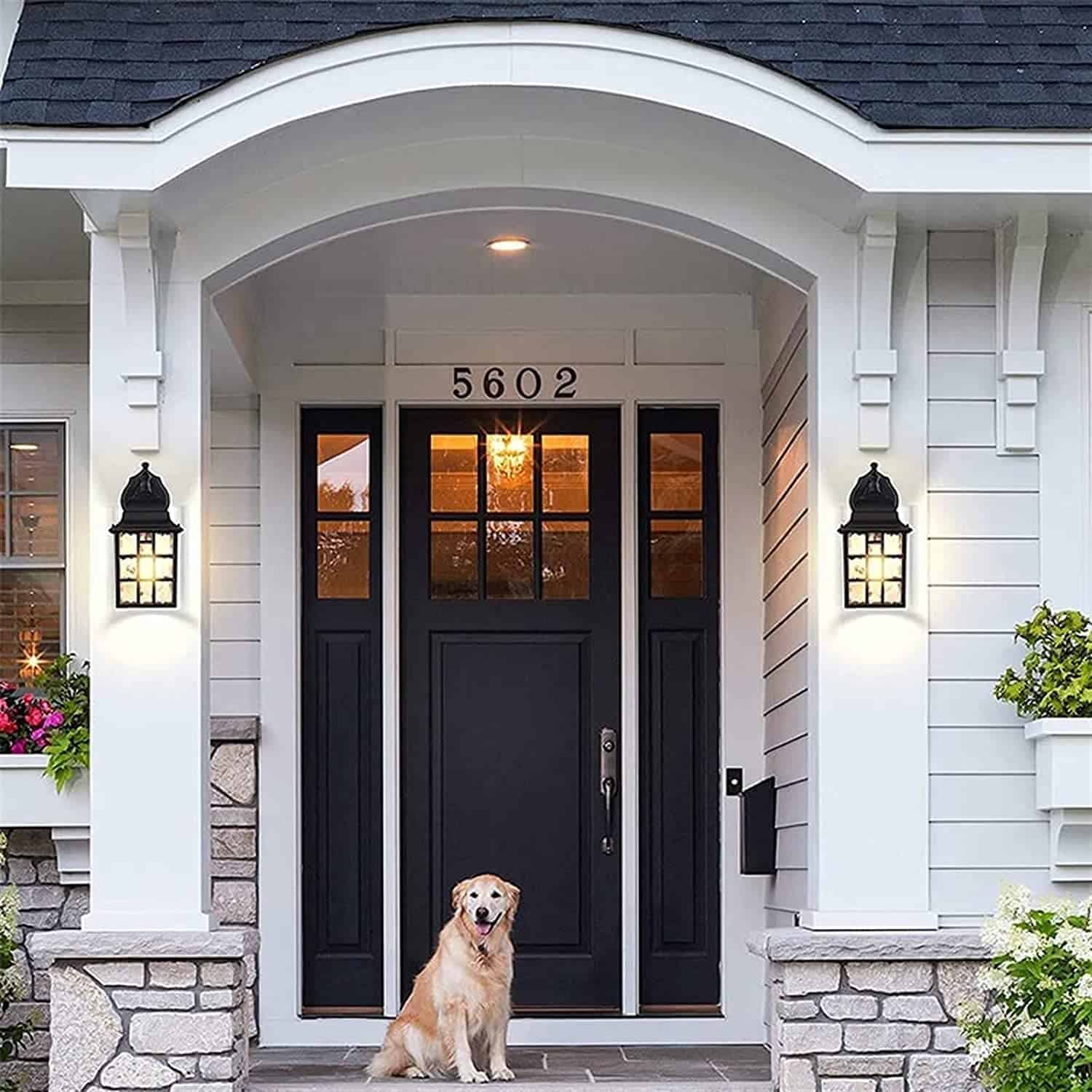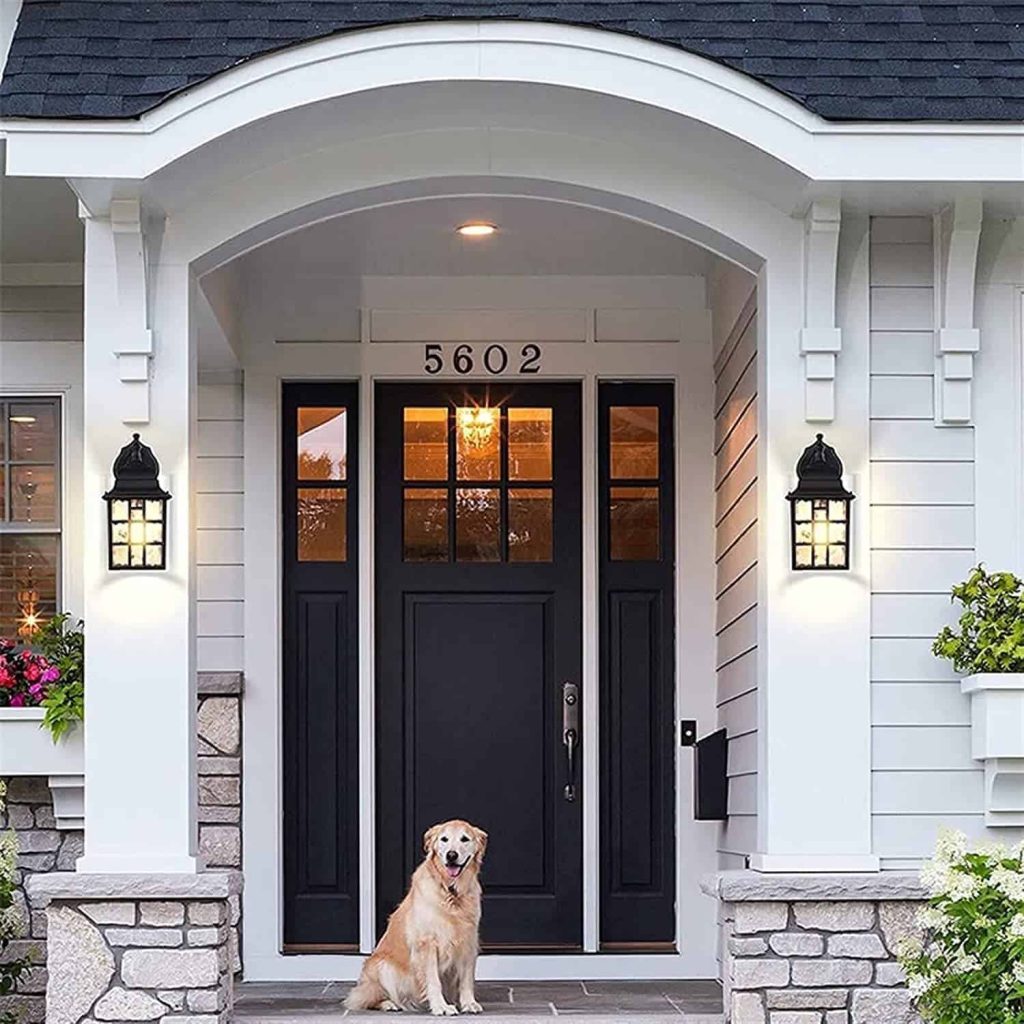 An arched portico adds architectural features to this traditional home. Stone base columns and squared-off corbels give it a craftsman-style touch perfect for hanging lanterns to welcome guests.
The roof structure of this portico extends from the main roof in a seamless transition. I love the trim elements of this portico design.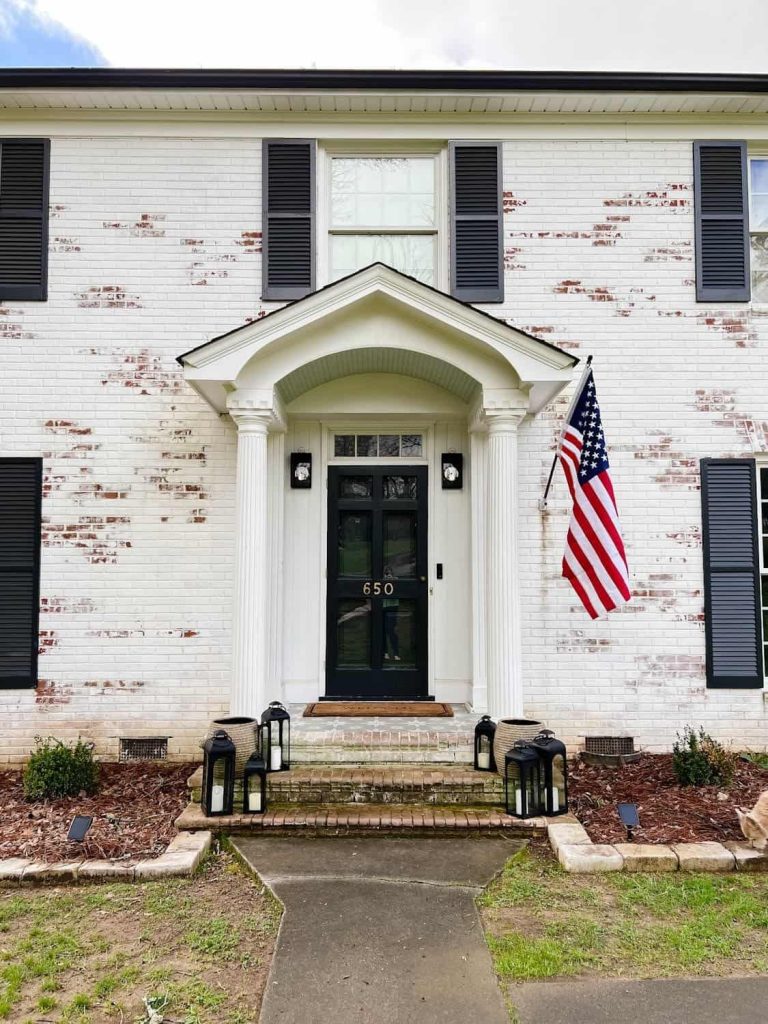 A front entrance defined with a portico adds great curb appeal to a home. Round columns and dental molding add to the colonial-style charm of this portico entrance with a painted black front door.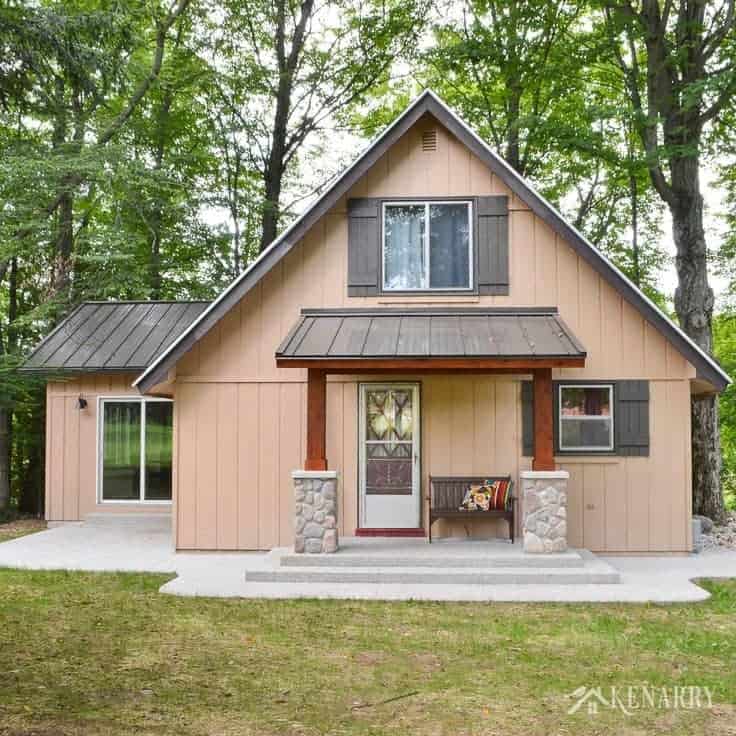 Add craftsman style to your A-frame cottage using stone and cedar. A portico does a great job of adding depth to the front of this A-frame structure.
Featuring stone and cedar columns with a metal roof, it not only keeps the cottage vibe it elevates the entire look of this home.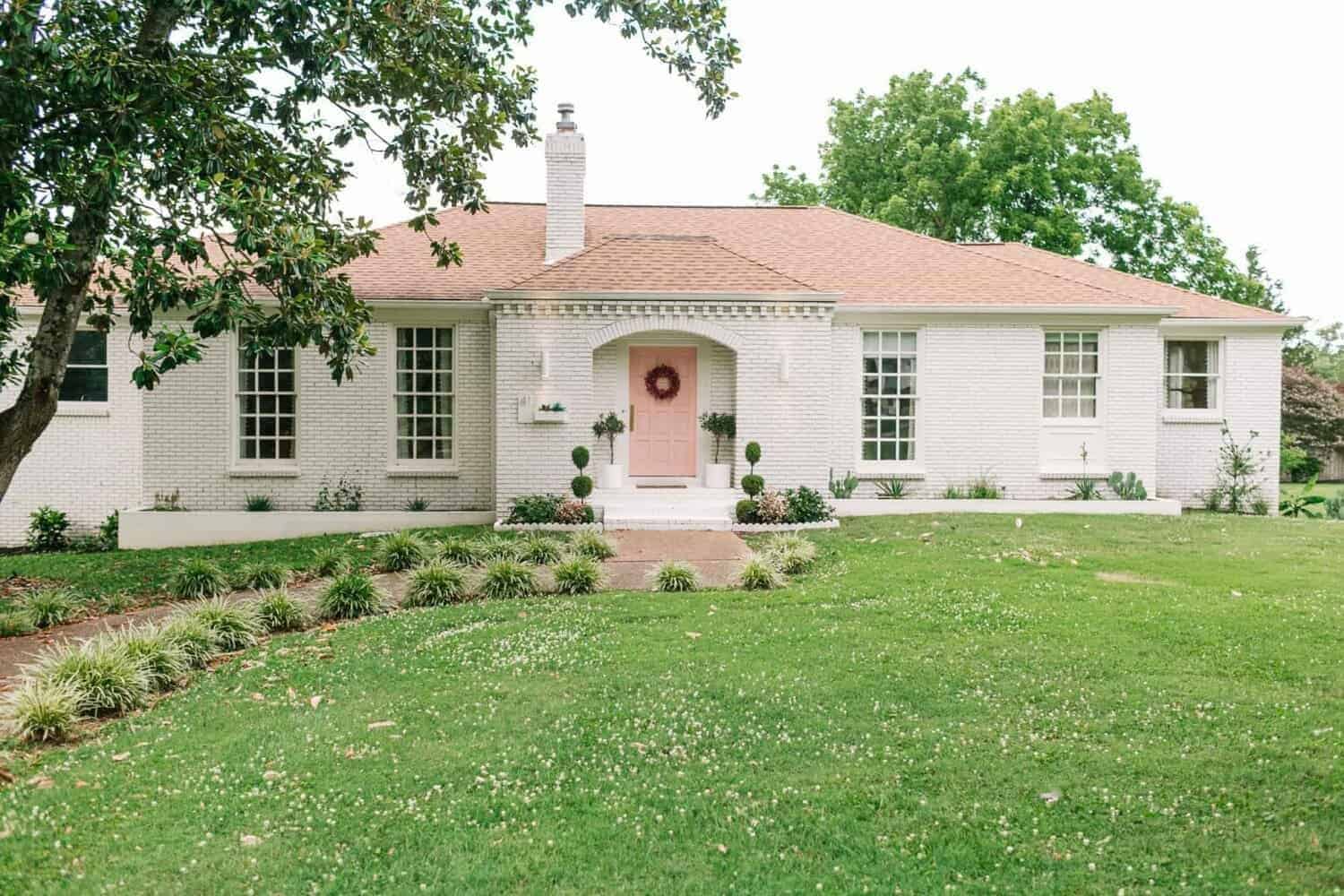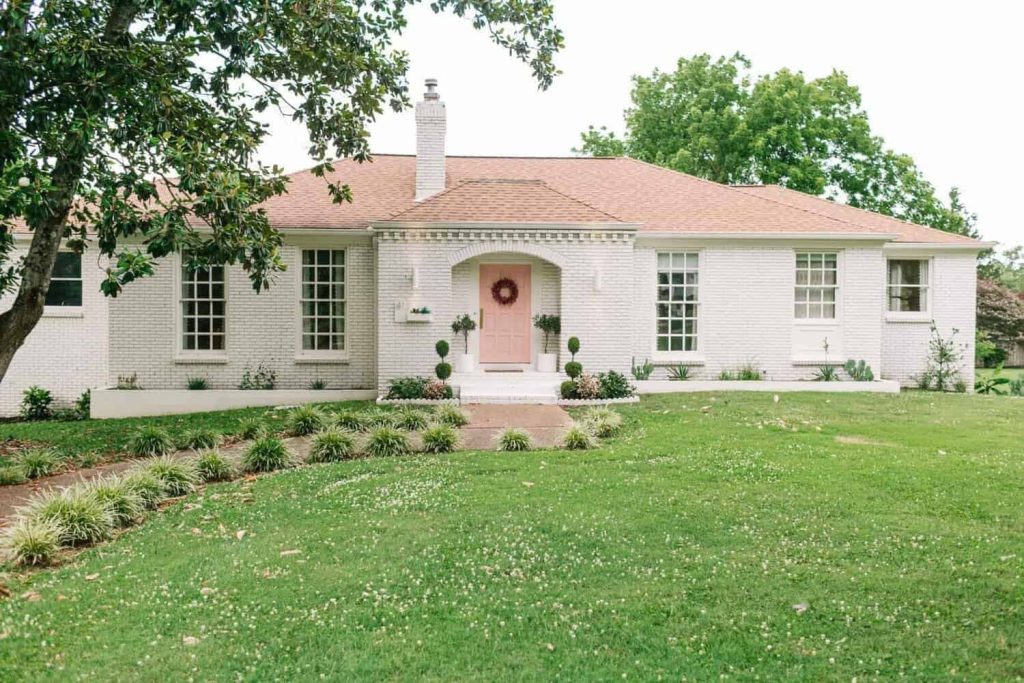 Tudor design incorporated covered entrances that gave your front entry a bit of privacy and shelter from bad weather and direct sunlight.
Brickwork was always involved in the design of these porticos to make them a cohesive part of the home's exterior.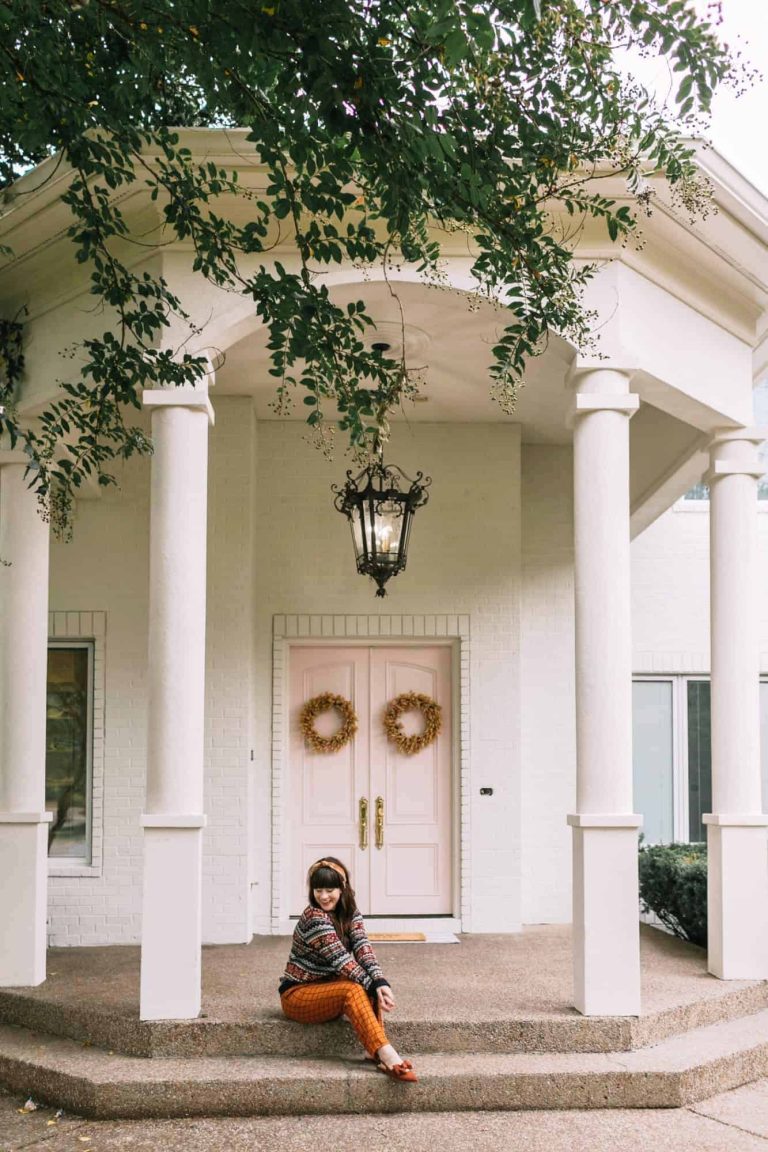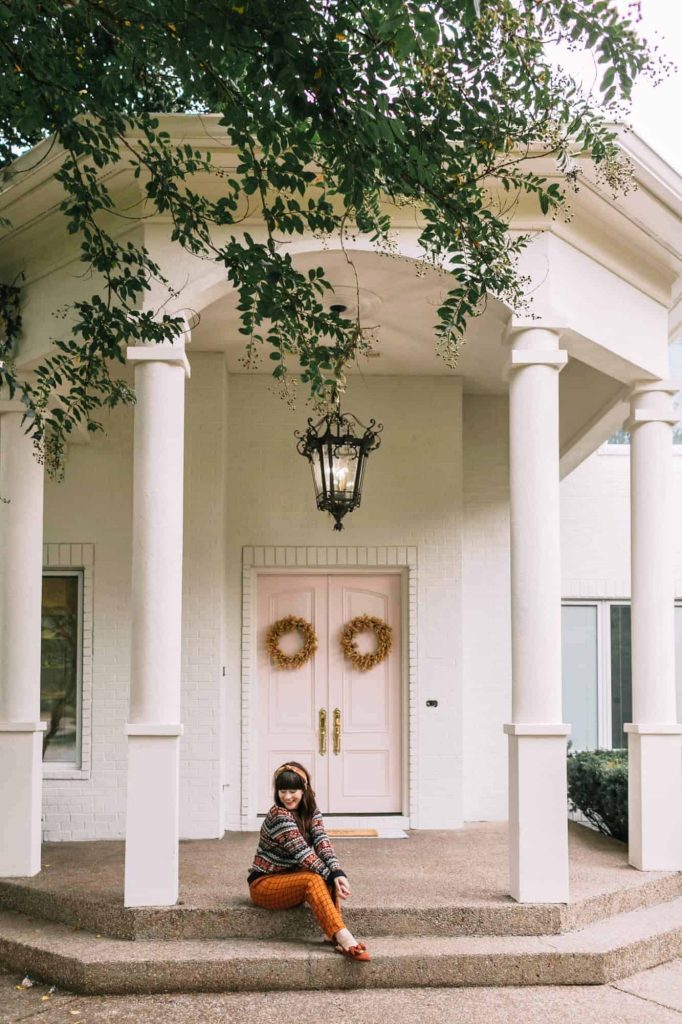 ​This grand portico adds southern charm with its grand columns and round roof. Brick steps lead up to the entrance with a flat portico roof attached to the painted brick home's white brick facade.
The black metal roof of this front door portico adds to the modern farmhouse feel of the home's exterior. You can't go wrong with a black-and-white color combination.
The portico is supported with braces attached to the house giving a corbel effect to the look.
Stone and concrete paver steps lead up to the front doorway of this home covered by a traditional-style portico. The metal roof line is gabled out in the front and the chunky columns have corbels as a decorative touch.
Victorian homes are known for their large covered porches, but this little Victorian cottage has a front door portico with the same level of trim work we have come to expect from Victorian architecture.
Clean lines with stucco create this entryway portico. Brick steps lead up to the door with this simple white portico design. It's part of the structure of the home and gives the front door its recessed look.
Privacy is top of mind with this Tudor-style home and its front door portico. Under the portico are the mailbox and room for packages leading to the entranceway with its storm door.
I love this modern rustic-style portico! It's the perfect complement to the modern door. A gabled roof and cedar columns give this portico that modern look.
Featuring a smooth arched entry area, this portico is part of the architecture that adds to the welcoming feel of this home. The arch mimics the arched windows inside that can be seen from the doorway.
This rustic front portico defines the entry from the seating area on the front porch of this modern farmhouse-style home.
Chunky stone column bases support the wood columns and beams that hold up the portico roof. You will have maximum curb appeal with this portico design.
A small porch doesn't always have room for seating but that doesn't mean it shouldn't have a cover. This simple portico is supported by plain wood columns and the roof is seamlessly part of the rest of the home's roof.
As you can see, front door porticos are a great way to improve the look and function of your home's entrance! Whether you want to add style or protect yourself from the weather, there are plenty of portico ideas to choose from.
You can go for traditional columns or modern designs that are clean and simple. By adding or updating your front door portico, you'll make your home more attractive and provide a cozy and covered area for guests.
Just make sure to consider your home's style, your personal taste, and the overall look you want to achieve. With some careful planning and the right design, your front door portico can completely change the way your home looks and feels.