Discover affordable wreath DIY ideas for every season using Dollar Tree supplies. From Winter, through Spring and Summer to Fall and Christmas, get inspired with these 35 Dollar Tree Wreath DIY ideas!
If you're anything like me, you're always on the lookout for affordable ways to decorate. And what better place to find budget-friendly crafting supplies than the good ol' Dollar Tree? Today, I'm thrilled to bring you a roundup of wreath DIY ideas for every season, all using materials you can snag for cheap at the Dollar Tree!
Now, I know what you might be thinking: "Wreaths? Aren't those just for Christmas?" Well, my friends, let me tell you, wreaths are a year-round obsession for crafters like us. Whether you want to add a touch of warmth to your front door, liven up a dull wall, or create a statement piece for any occasion, these Dollar Tree wreath ideas have got you covered.
I've got them all nice and organized for you by season…starting with the ones that you can keep up all year round. Then I'm sharing them in order of the calendar year, from winter, through summer and then fall and Christmas.
And the best part? You don't need to be an artist or crafting expert to make them. With a little imagination and a few bucks, you'll be whipping up wreaths that will have your neighbors jealous.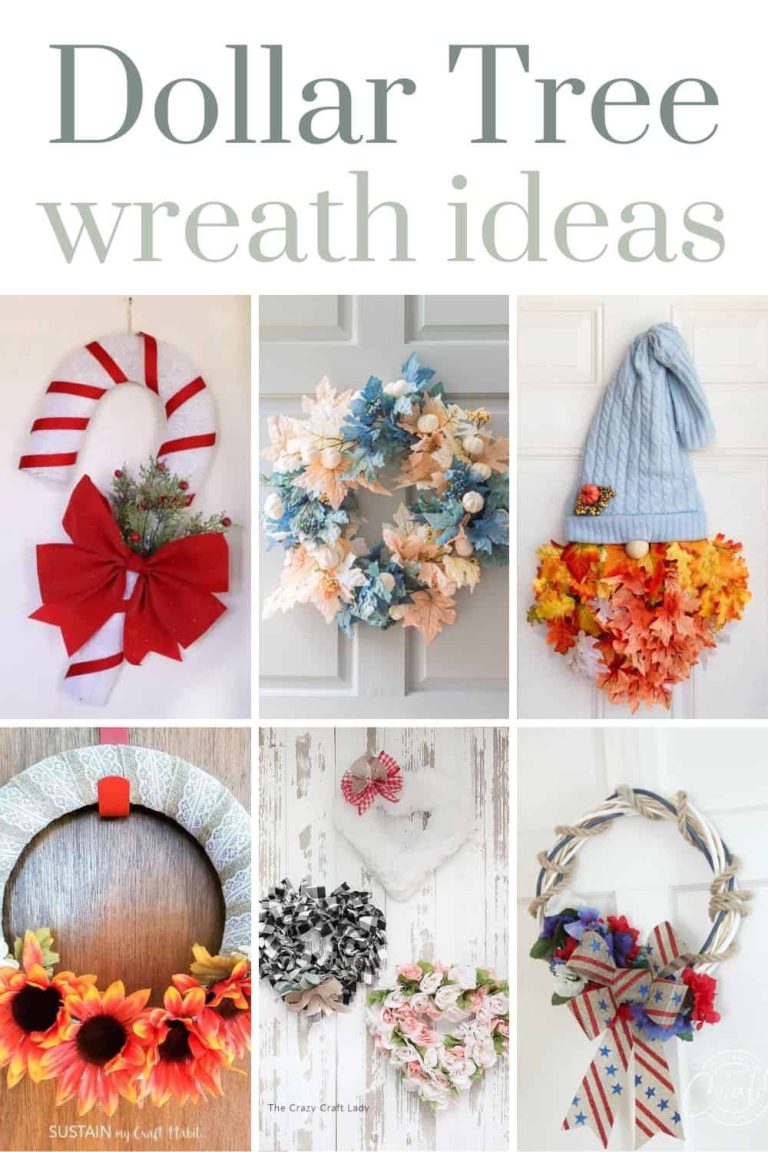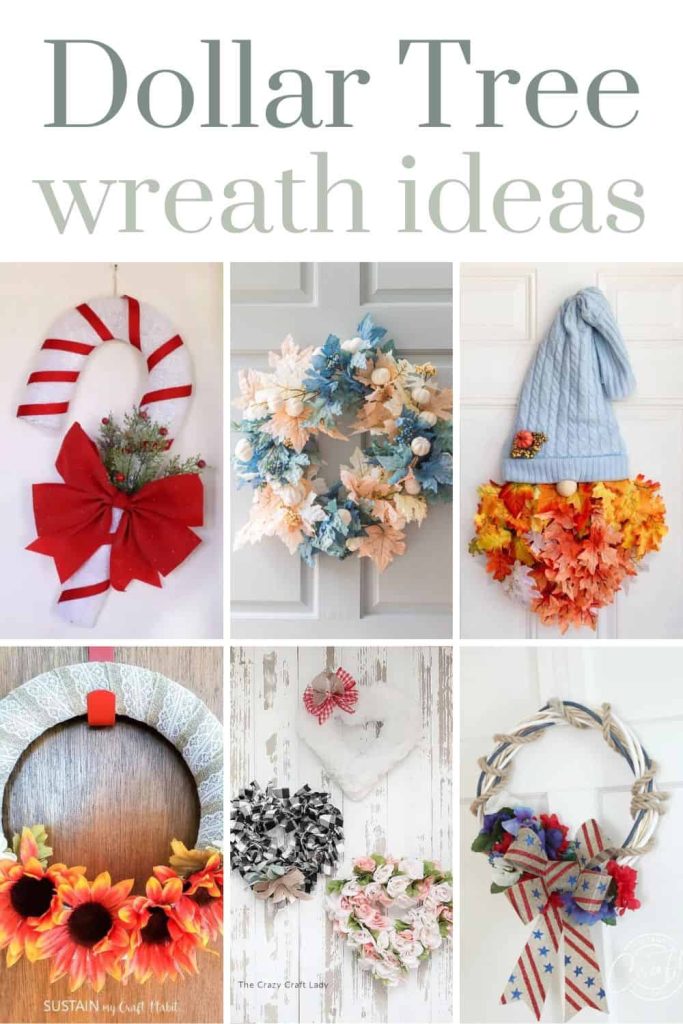 So, grab your crafting scissors, fire up that hot glue gun, and prepare to be inspired with these Dollar Tree wreath DIY ideas!
Dollar Tree Wreath DIY Ideas
Now you may be thinking that you don't need that many wreaths. But did you know wreaths make fantastic gifts too? Whether you want to impress your in-laws at Thanksgiving or surprise your bestie with a little pick-me-up, these handmade wreaths are sure to earn you some major brownie points.
Remember: the only limit is your imagination (and maybe the number of wreath forms at your local Dollar Tree). Let's get wreathing, folks!
Which of these Dollar Tree wreath DIY ideas was your favorite?
Let me know in the comments!