Looking for creative and unique ways to hanging family photos? You'll love these 14 family photo wall ideas. I also share 3 reasons why you should display family photos in your home!
Did you guys see our grid gallery wall reveal last week? It turned out SO good, I'm absolutely loving it!
Today I'm giving you even more inspiration and ideas for family photo walls. I've rounded up 14 different family photo walls below!
After we hung up our family photo gallery wall, I was shocked by how much joy and happiness I got just from the simple act of hanging family photos on our walls!
Our house almost instantly felt cozier and more like "home" when we hung the family photos in our hallway.
So it prompted me to do some research about the effect of displaying family photos in your home.
It turns out there's truth to the psychology that displaying family photos makes a difference in your mood, home vibe, and even your children's self-esteem!
3 Reasons Why You Should Be Displaying Family Photos In Your Home
Displaying family photos can actually boost a child's self-esteem and make them feel like an important part of the family unit. Photos of family teach children who they are and where they fit in. (Source) That is reason enough for me to put more family photos up around our house!
Family photos hold memories in a way that is not like anything else. Photos tell a story. Every time you see the photos, you're reminded of the memories (usually happy) and are even able to remember those that have passed on in a special way.
Displaying family photos makes your house feel more like a home. There is just SOMETHING about getting family photos up on the walls that makes your house feel more like a home. Here are some other ways you can make your house feel more like a home if you're struggling with this.
Family Photo Wall Ideas
Want to display your family photos? Here are 14 stunning family photo wall ideas to give you some inspiration on how to best display your cherished family memories!
Aren't all of those ideas so great? Which one was your favorite? Let me know in the comments below!!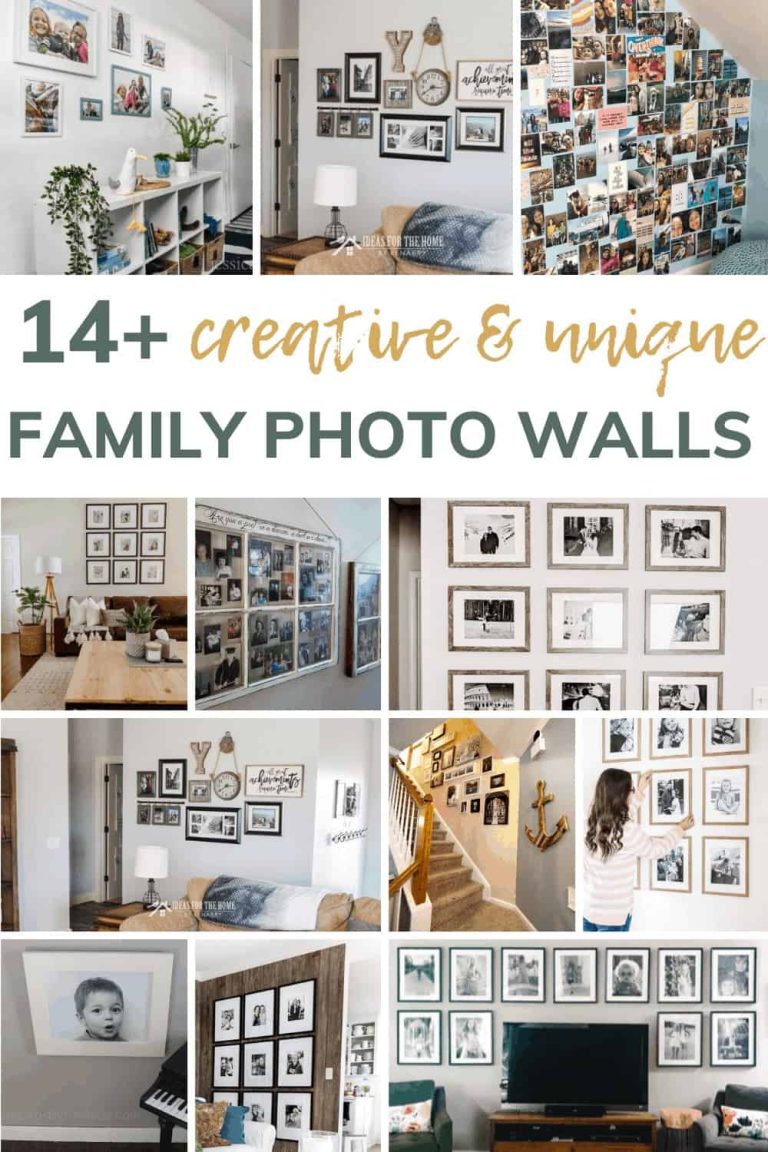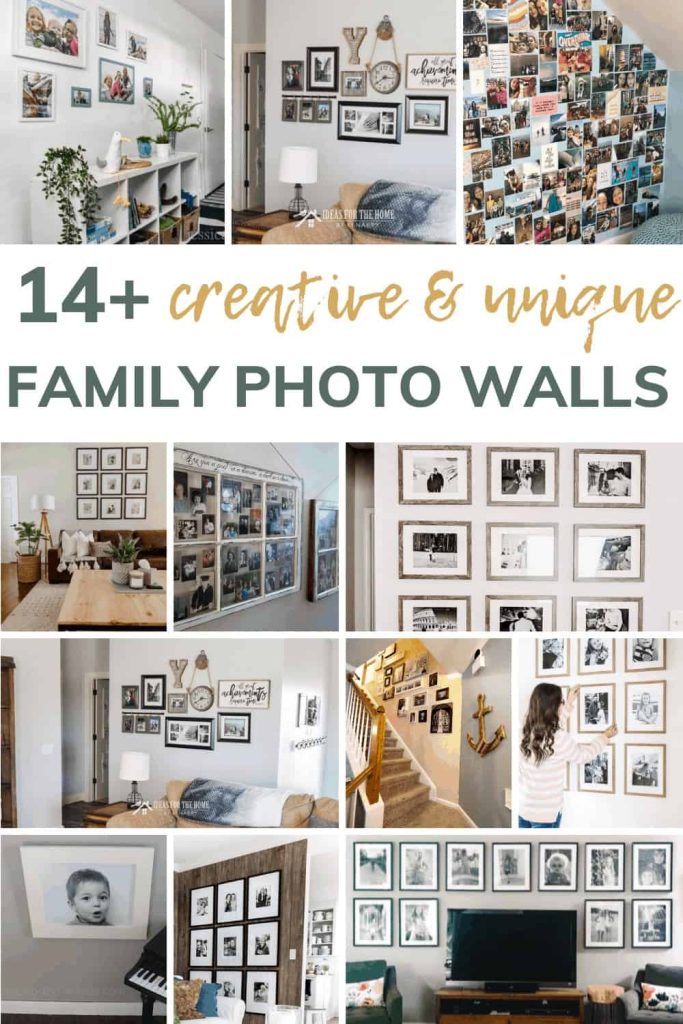 If you like these family picture wall ideas, check out these other articles about gallery walls and wall decor: