Behr Midnight in NY is a beautiful moody navy green that is the perfect shade for adding depth and drama to a room.
Maybe I'm a rebel, but I absolutely love deep, rich paint colors. We've used them throughout our home in various ways. They are great for accent walls, but they work major magic when applied to the whole room.
Choosing a dark shade for a whole room is a little daring, but it can be so much fun incorporating something unexpected into your home's color scheme. Since a shade this dark can really change the vibe of a room, it's important to consider the paint color's undertones, a room's light and direction, and your overall style.
Table of Contents
This Behr Midnight in NY review contains affiliate links, but nothing that I wouldn't recommend wholeheartedly. Read my full disclosure here.
Today, I'm going to share a shade of deep navy-green paint that is the perfect color to add a little drama and moodiness to a room – Behr Midnight in NY.
This color is one of my favorites out of the other deeper tones we've used. We've used this color in our Boho Office Makeover, and I'm dying to use it again!
Related: Do you love moody paint colors too? You may also love Behr Fashion Gray, Behr Chic Gray, Behr Graphic Charcoal, Behr Meteorological, and Behr Black Bamboo.
Midnight in NY paint color overview
Midnight in NY is what I would call a calming, soothing shade of deep green. This color is very similar to Behr Meteorological, which was used for our master bathroom, guest bathroom, and in our two-toned master bedroom.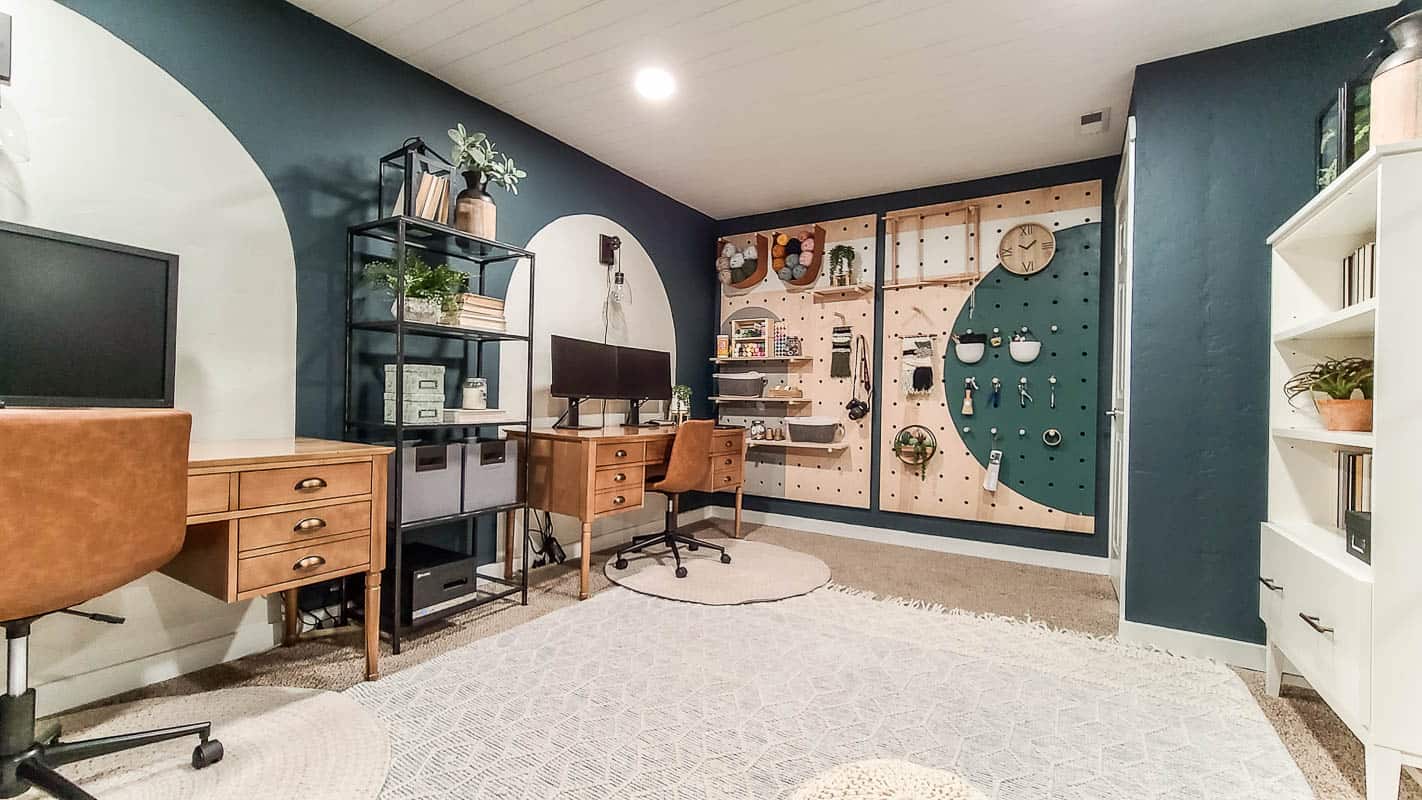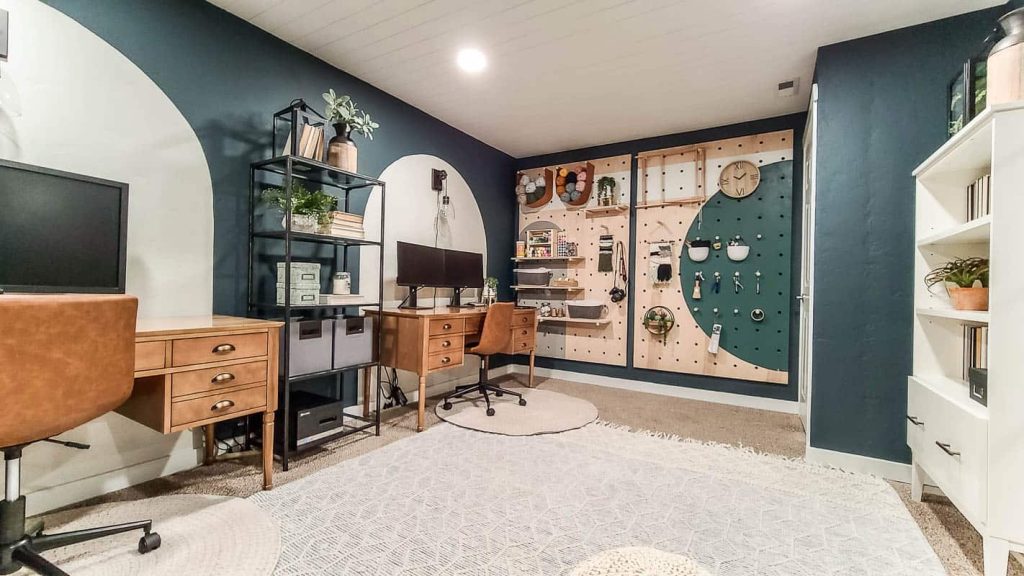 Believe it or not, this super deep color would work well in rooms without a lot of natural light, against a bright white trim color, and modern boho accents. This shade would also complement a farmhouse style, too, paired with clean, crisp shades of white.
Since our office doesn't have any windows, I was a little worried it would darken the room too much. But I found it only added depth and coziness to the room. We added a light-colored pegboard and other decor items that pulled everything together that gave the room a refreshing and inviting vibe.
Stats:
Behr Paint Code: N440-7
RGB: 78 90 89
LRV: 10
Hex Code: #4E5A5A
Is it warm or cool?
According to Behr, Midnight in NY is a cool shade in the blue color family. Much like with other colors, the shade may shift as other colors and decor pieces are added to the room.
When you are deciding on paint colors, I recommend noting how the sun enters the room and how the other colors in the room are reflected during different parts of the day.
It's easy to look at all the paint colors and see the same thing. When you make your trip to the hardware store, grab some paint samples of the color in question and observe the room at different times of the day to get a sense of how it would look after you paint the room.
It's also important to consider the amount of lighting you have in the room and the temperature of the lightbulbs. Test the color on all walls after you have the final lighting (and light bulbs) in the room to see how it will look.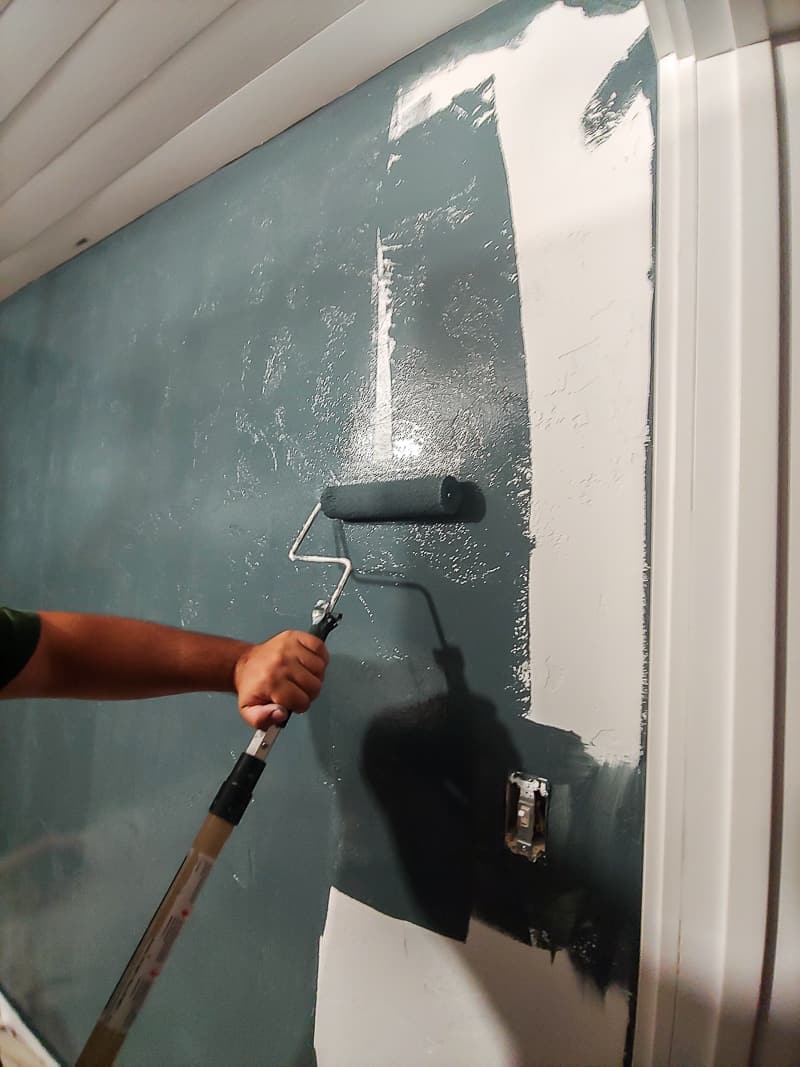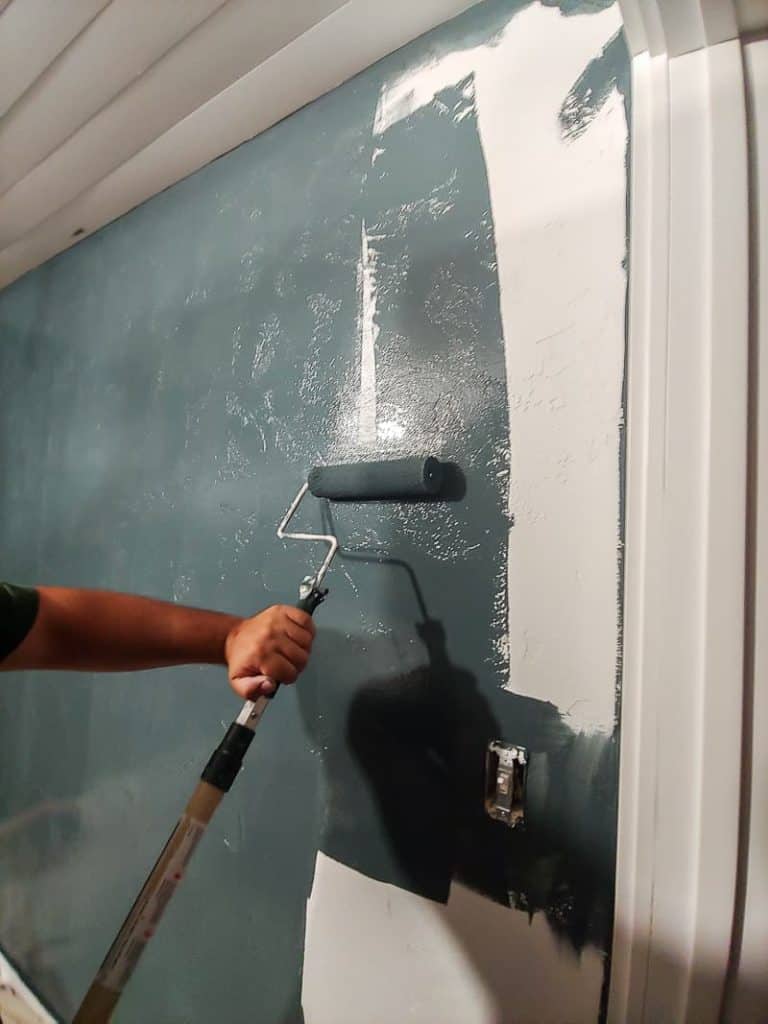 Behr Midnight in NY undertones
Per Behr, it has blue undertones. It wasn't until I began painting the walls of our office that I really saw the blues come out.
Again, this has a lot to do with the decor elements in the room as well as the natural and artificial light sources.
Sometimes this can pose decor challenges so keep this in mind as you are combining decor and paint colors.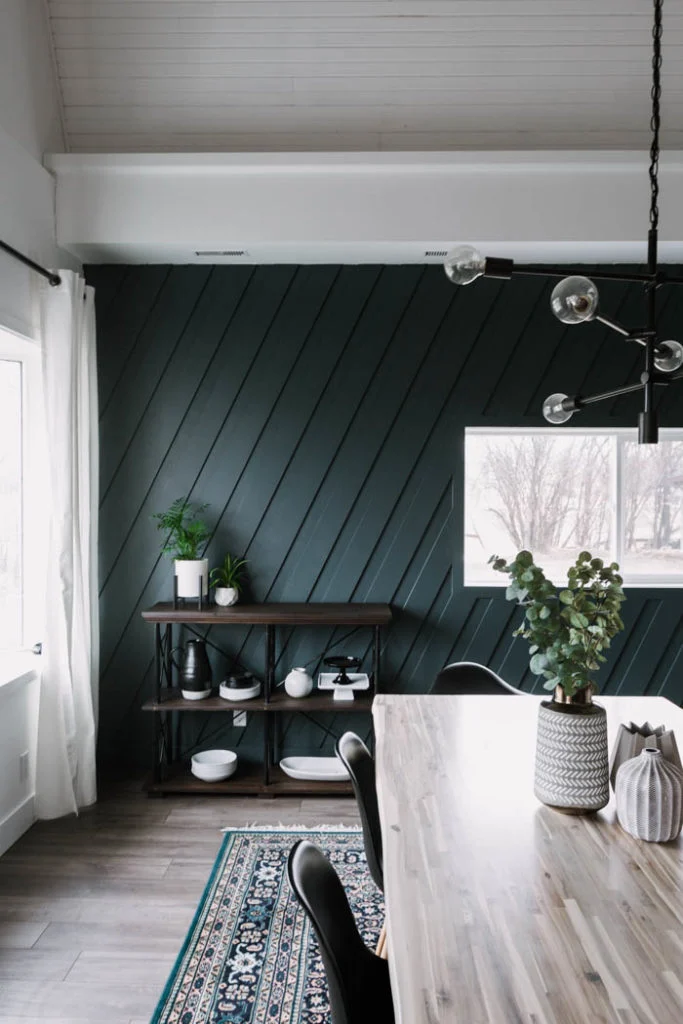 LRV of Behr Midnight in NY
Midnight in NY paint has an LRV of 10, which is super low!
Light reflectance value is the amount of light that is reflected off of the paint color surface. The lighter (or more white) and color the higher the LRV – meaning that pure white has an LRV of 100 and pure black has an LRV of 0.
This means that this color will appear deep and rich once it's added to the room.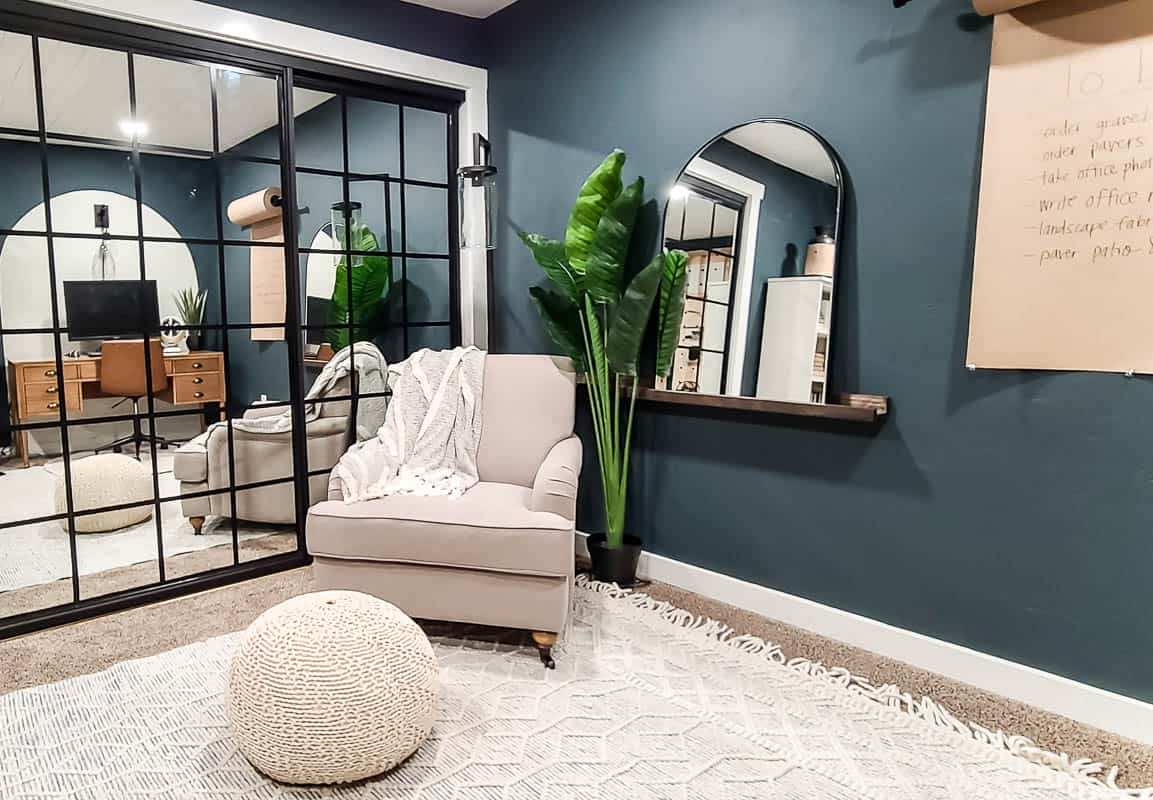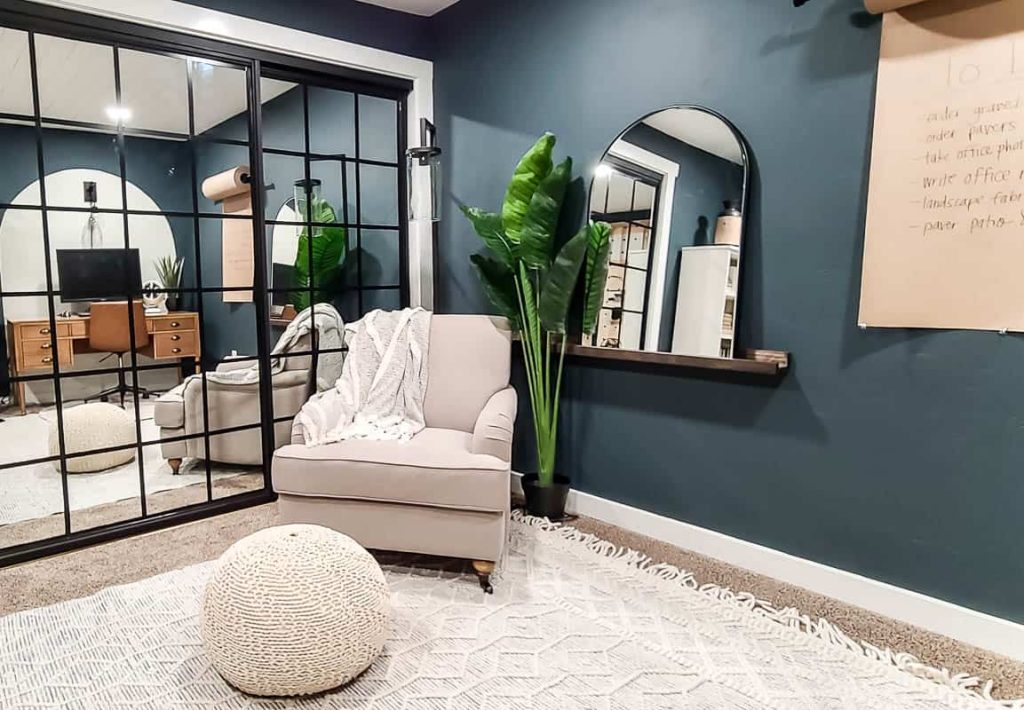 Trim color that goes with Behr Midnight in NY
Because this shade is so deep, I would pair it with a bright white trim color like Behr Snowy Pine.
Be sure to choose a bright shade of white that's less temperamental. Sometimes, white paired with a deep hue like this one can show a yellow undertone.
Coordinating colors
Cool tones like this one go well with bright white, other cool tones, and warm color accents for contrast.
This shade would be beautifully paired with soft neutrals, earthy tones, and even light shades of sage green. Accent pieces in rich browns and deep navy would also complement this color well.
Similar colors
According to Behr Paint, here are other similar colors to Midnight in NY that you might want to try out: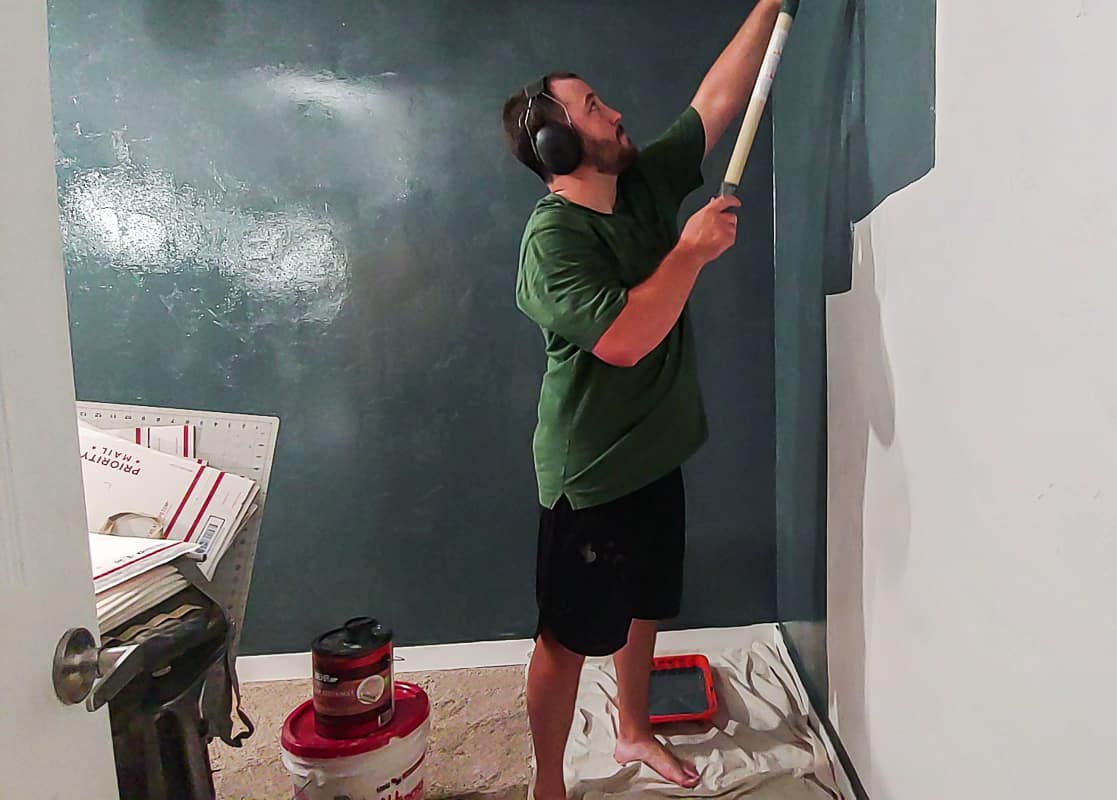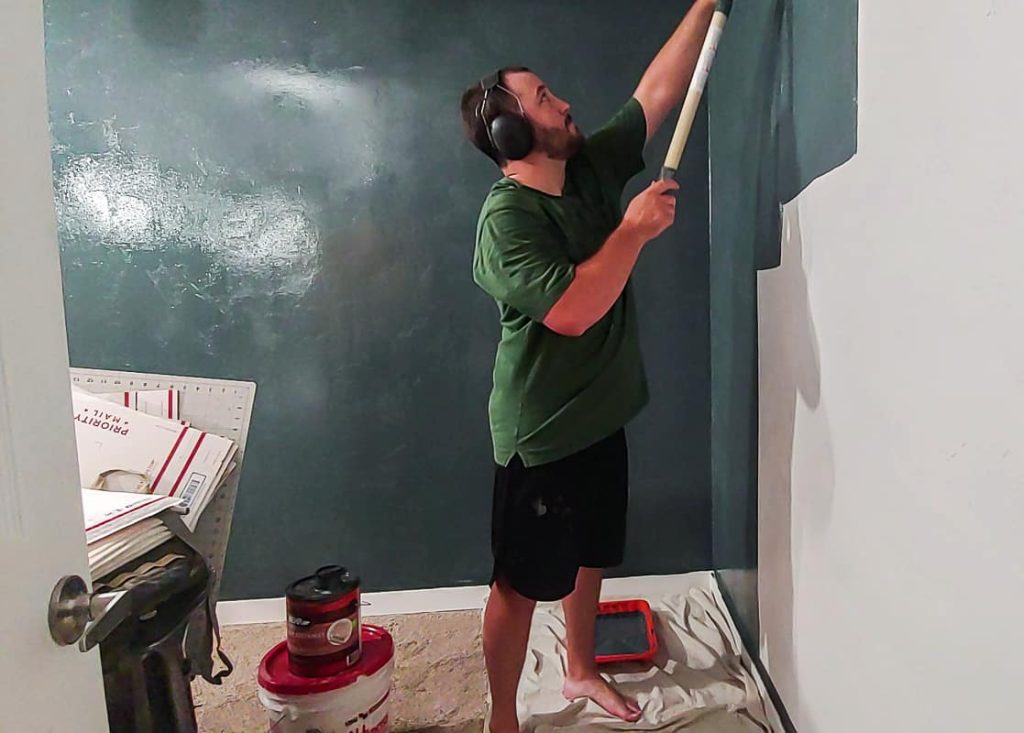 Behr Midnight in NY paint color review
Behr Midnight in NY is a moody and rich shade that will pair perfectly with neutrals and earth tones to create a relaxing, calming atmosphere.
This color is an excellent choice for all types of styles, from farmhouse to modern. Use this shade for a whole room color scheme or as an accent color.
Do you have any other questions about this paint color?
Let me know in the comments below!