A subway tile backsplash is timeless. It's classy and fits any design style. Check out these 14 subway tile backsplash pattern ideas to add to your space!
You're ready to tile your backsplash and you have decided to use subway tile. Now you want to figure out how you're going to set your subway tile backsplash pattern.
You could hire out this project and save yourself some time, or you could DIY it and save some money. DIY isn't for that faint of heart, but this is totally a job you could do yourself!
You may have to remove old tile and you will need to learn how to use a wet saw if you don't know how to. All of these things will help your project go much smoother.
There are so many different patterns you could use to customize your backsplash, 1/2 off-set, stacked horizontal, stacked vertical, herringbone, and many more! I'm sharing 14 fabulous subway tile backsplash patterns with you today to inspire you to get tiling!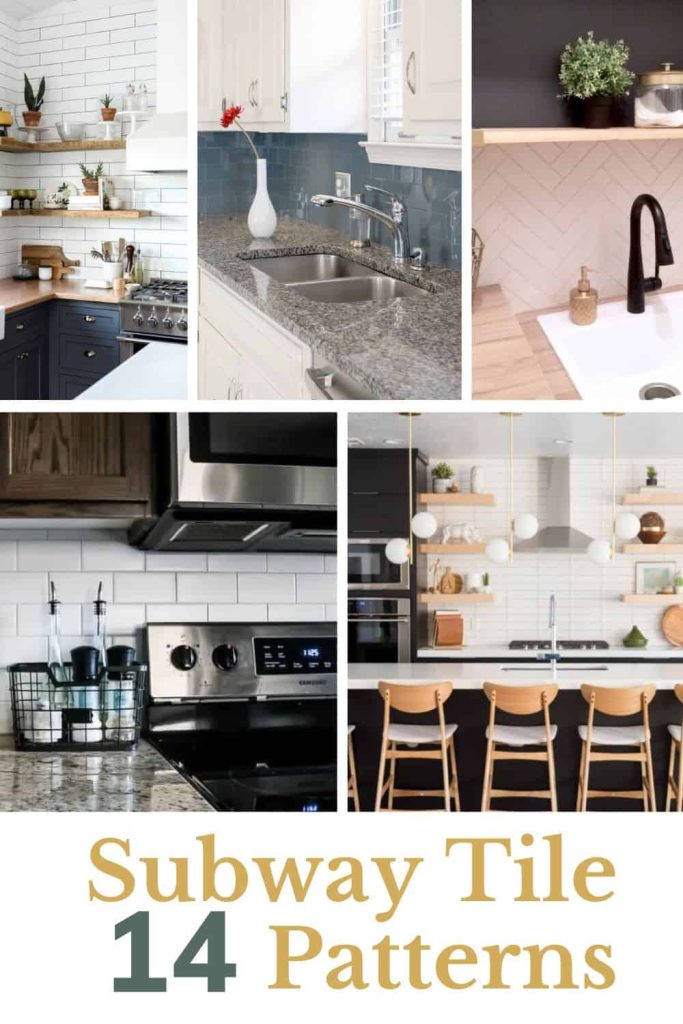 14 Subway Tile Backsplash Patterns
Which subway tile backsplash pattern is your favorite?
Let us know in the comments below!