Want to update your floors, but new tile isn't in the budget? Check out these 20 amazing painted tile floor ideas that you won't believe aren't real tile! The before and afters are shocking!
Replacing flooring is one of the biggest budget busters when you decide to remodel a room. Tiling requires power tools, mortar, grout, and a whole host of other things to get the job done.
Why not paint your tile or linoleum floor instead? Yes! Painted tile floor will update the space without breaking your budget!
When we did our modern boho living room renovation we added tile to the small entry area.
Thankfully we didn't have to spend a lot of money because the area was so small. If the area had been any larger, we may have had to rethink our plan for tile.
Painting vinyl or linoleum floors is budget-friendly, great as a temporary fix until you can afford to put down new tile, and it's a DIY project that you can usually do over a weekend.
I have rounded up 20 of the best DIY painted tile floor ideas from some of the most creative DIY bloggers on the web to inspire you. Check out their before and after painted tile floor ideas, get their best tips, and then get to painting that outdated tile in your home!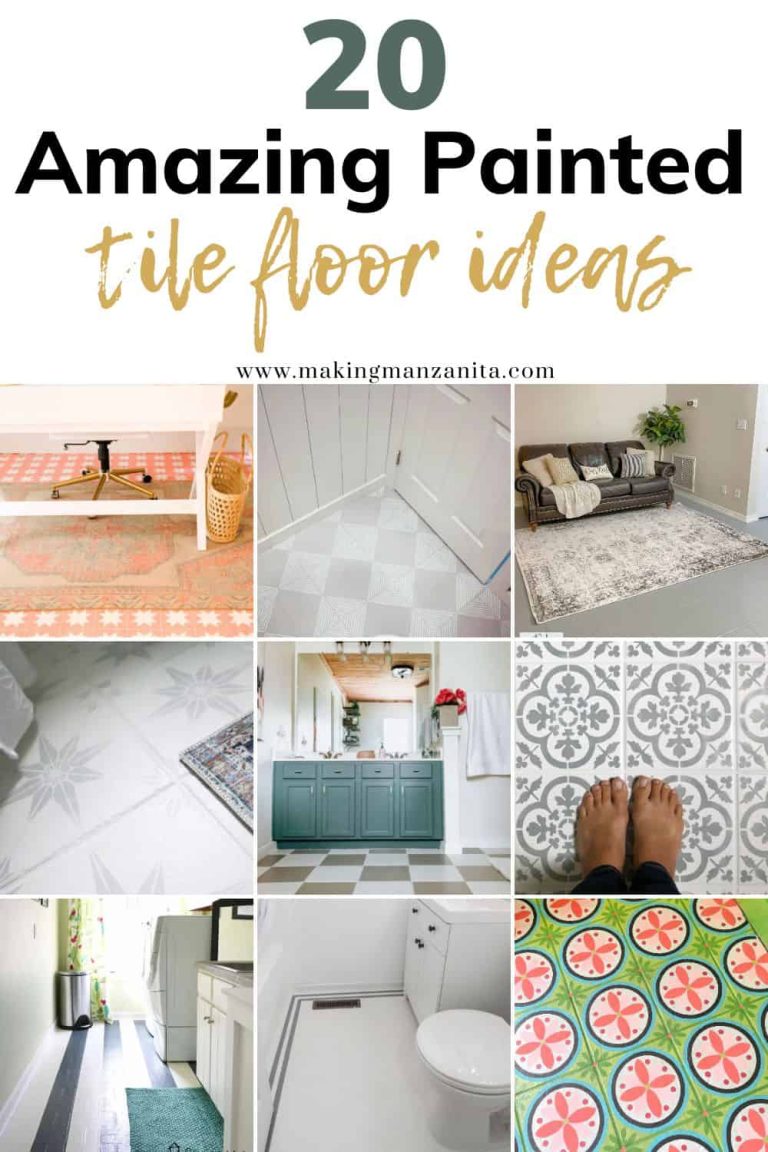 20 Amazing Floor Painting Tile Ideas
Which of these painted floor tile before and after ideas is your fave?
Let us know in the comments below!