Searching for gifts for women?? This gift guide for her is perfect for moms, sisters, girlfriends, wives, and aunts.
Every year, I have so much fun putting together gift guides for everyone on your list. If you need more help with your Christmas shopping this year, check out all the gift guides here!
I think we've covered just about everyone on your list and today we're finishing it off with a simple one – tons of ideas for gifts for women. Whether you're shopping for your mom, sister, girlfriend, best friend, wife, or aunt, this gift guide has you covered.
I love creating gift guides, I really do. But there's just something about creating a gift guide for her! It's even more fun for me because it feels a bit like I'm just putting MY Christmas wish list together. Buying gifts for ladies is always easier for me than the men (check out this gift guide for men if you're struggling with them!)
This gifts for women guide contains affiliate links, but nothing that I wouldn't wholeheartedly recommend anyway! Read my full disclosure here.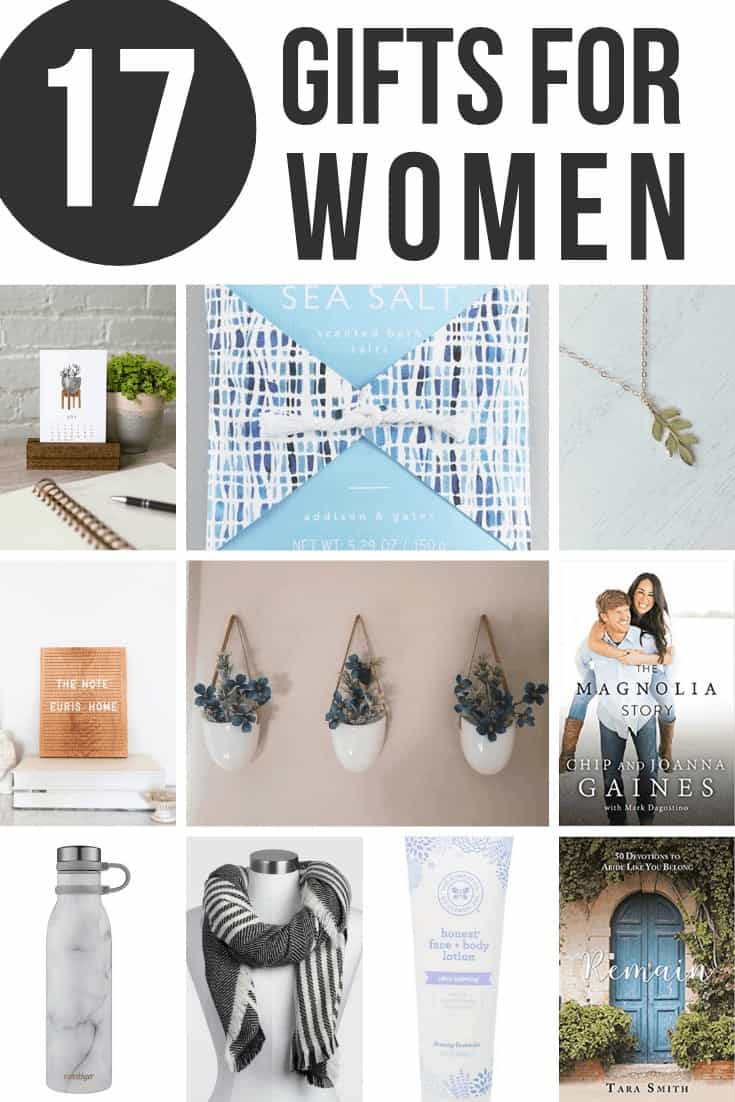 Gifts for Women - 17 Ideas For Every Woman On Your List
Did you enjoy these gifts for women? Well, I think I know what's going on MY list this year… still need to finish shopping for everyone else! Hehe.
Want even more ideas for gifts for women? Check out our Amazon list here!
I've made the lofty goal of trying to finish ALL of my Holiday shopping by the end of November, can I do it? We shall see.
Click here to read 10 tips for simplifying your holiday shopping.
I sure hope my gift guides have helped you get ready for your holiday shopping. Still looking for more Christmas shopping help? Be sure to check out all of the gift guides here!