Don't forget to get Christmas presents for dogs! This list of cute dog gifts will help you decide what to put in your dog's stocking this year for Christmas.
Today it's all about our furry little friends!
Did you know that long ago when I first started this blog, it was named The Johnsons Plus Dog? It's true, we love our doggie! 
And we always try to find some cute dog gifts each year at Christmas to fill Gannon's stockings.
These items are some of Gannon's most loved things. Hope you are able to fill your dog's stocking with some of these fun T-R-E-A-T-S… (yes we have to spell out the T-word in this house or Gannon starts freaking out).
Related – Want more gift ideas? Check out all of our gift ideas here!
Are you ready to see these cute dog gifts?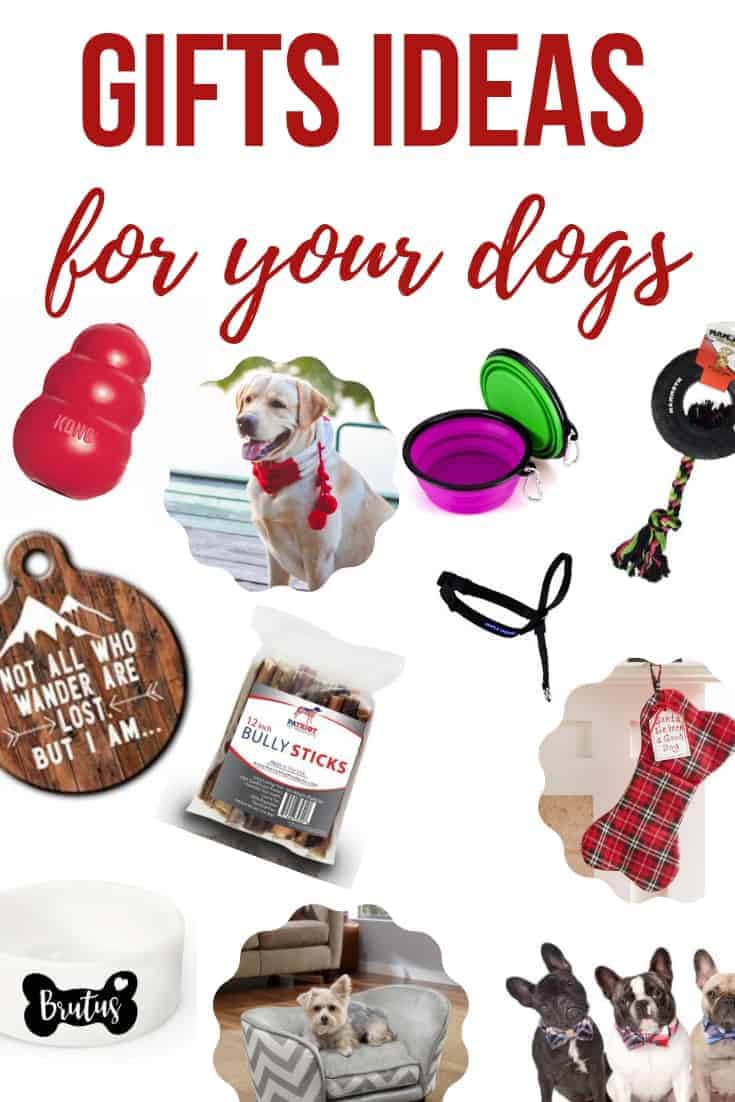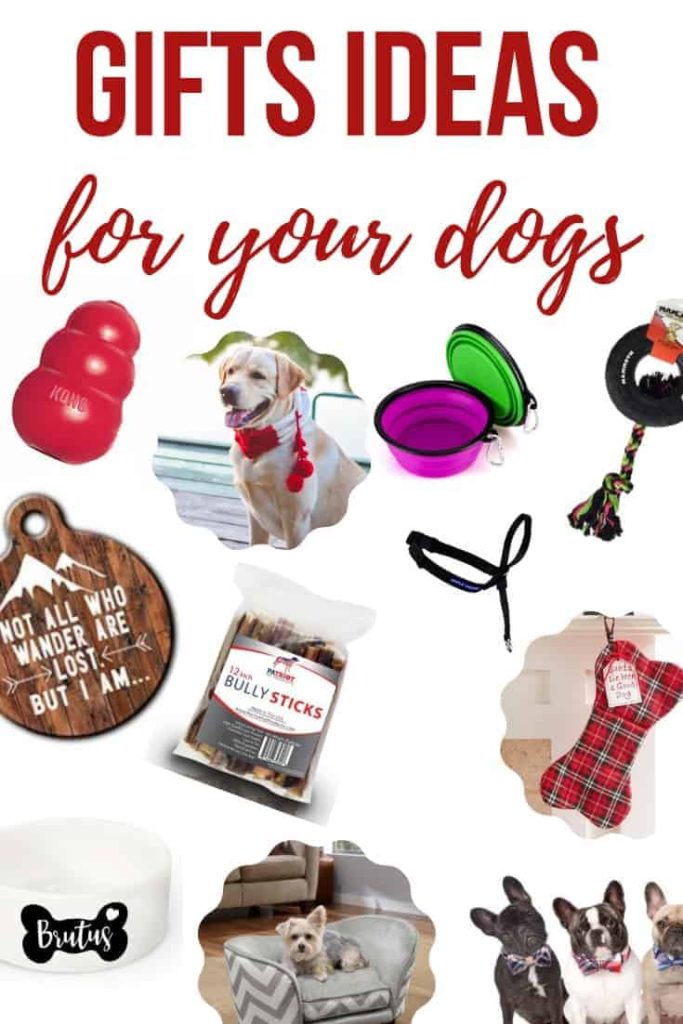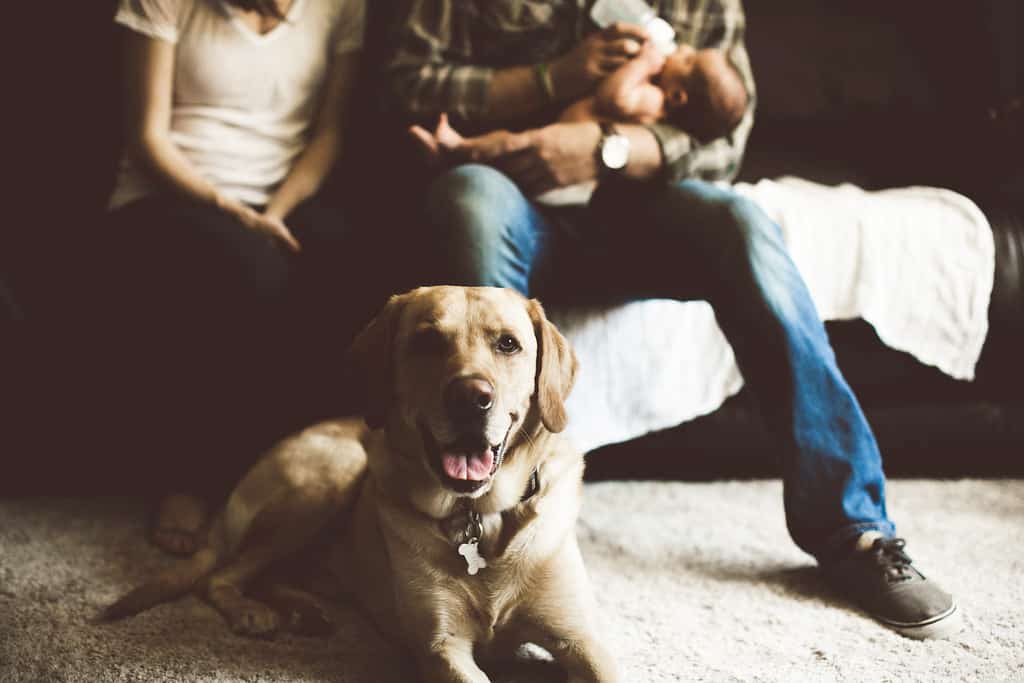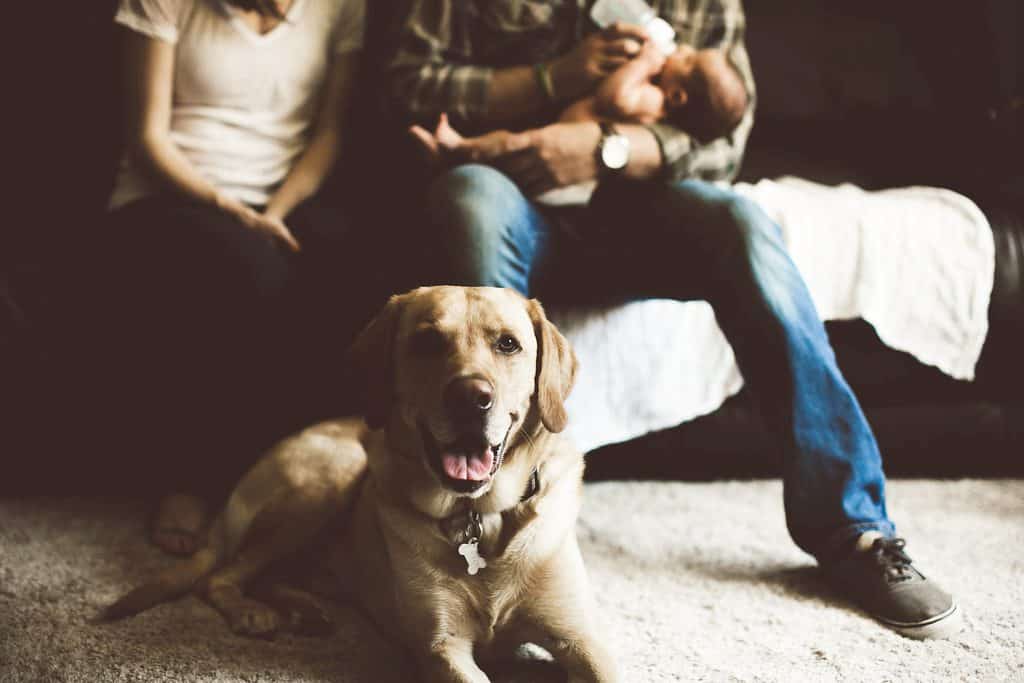 Photo by Natalie Puls Photography
To start things off, let me first introduce you to our furry friend. Gannon is our best bud. He's about seven and a half years old. We got him when he was a brand new puppy a few weeks before we got married.
So many people told us we were crazy for getting a dog right when we got married, but I think it was one of my favorite parts about our first weeks and months as newlyweds. It was so fun to have something that was "ours" together and to figure out how we wanted to raise him together.
It's been so fun to watch him turn into a great big brother to our kids, over the last couple of years. I can tell they are going to get into a lot of mischief together in a few years.
Woof, Woof! Let's get on with this guide full of dog gifts!
This cute dog gifts post contains affiliate links, but nothing that I wouldn't wholeheartedly recommend anyway! Read my full disclosure here.
Cute Dog Gifts for Christmas
So, did you find some good dog gifts on this list of dog Christmas presents? Some people may think it's silly to buy Christmas presents for your dogs and we don't really spoil Gannon often, but we do try to get him a couple of little things for Christmas as a special treat!
Here are some other great gift ideas for your dog from Amazon: