If you're stumped and thinking "what should my wedding style be?", this is for you. I'm sharing all of my tips for choosing your wedding style and what to do when you and your future spouse disagree on your wedding style.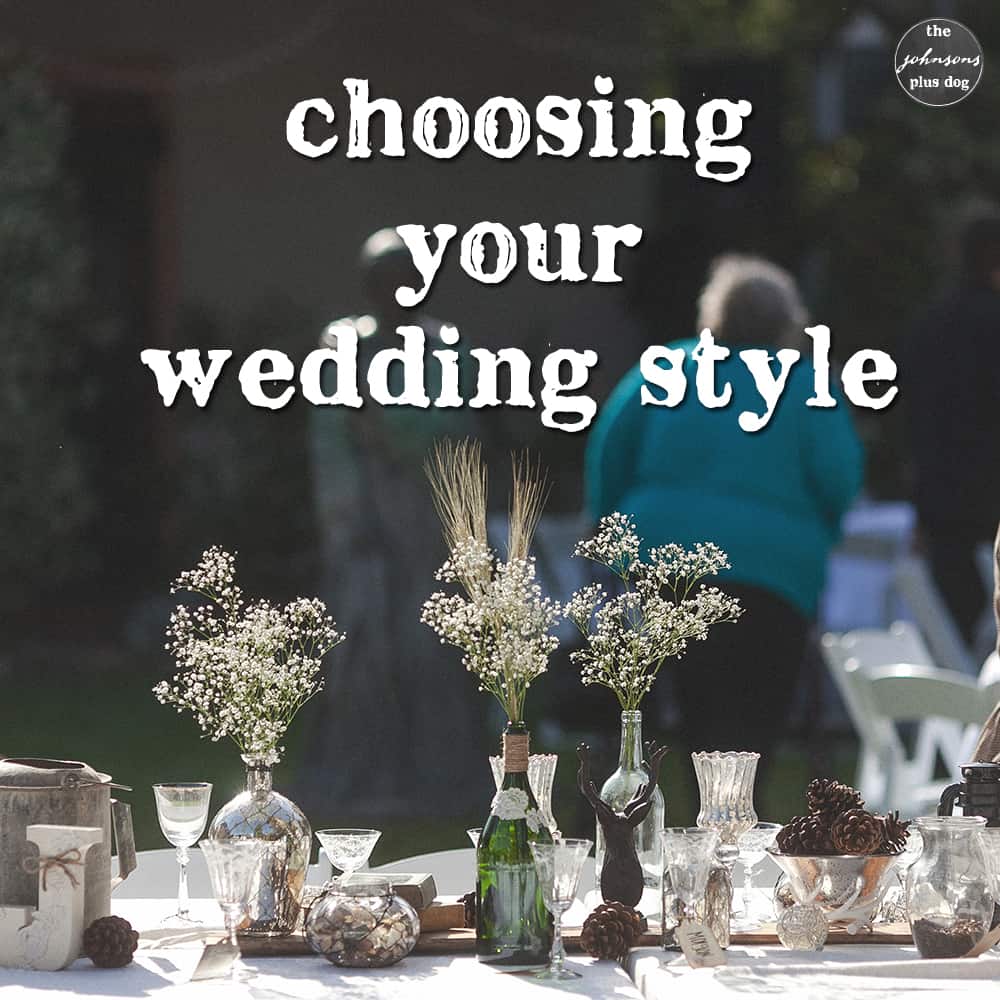 Choosing Your Wedding Style
Next up on the Ultimate Wedding Checklist is to decide on the theme, style or feel of your wedding. I know that "feel" of your wedding sounds so vague, but what I mean is – Will it be traditional or rustic? Will your guests be wearing formal gowns or sun dresses? Will you have a beachy theme? What will your color scheme be? Will you have backyard games for the guests or will they be doing the waltz and sipping champagne? I think ALL of this encompasses the "feel" of the wedding and all of this should be considered when choosing your wedding style.
Before we chose our wedding style, here's what I knew in this point:
I wanted an outdoors wedding.
I wanted a casual wedding.
I wanted a wedding with neutral colors.
I loved burlap and lace and all things rustic and vintage.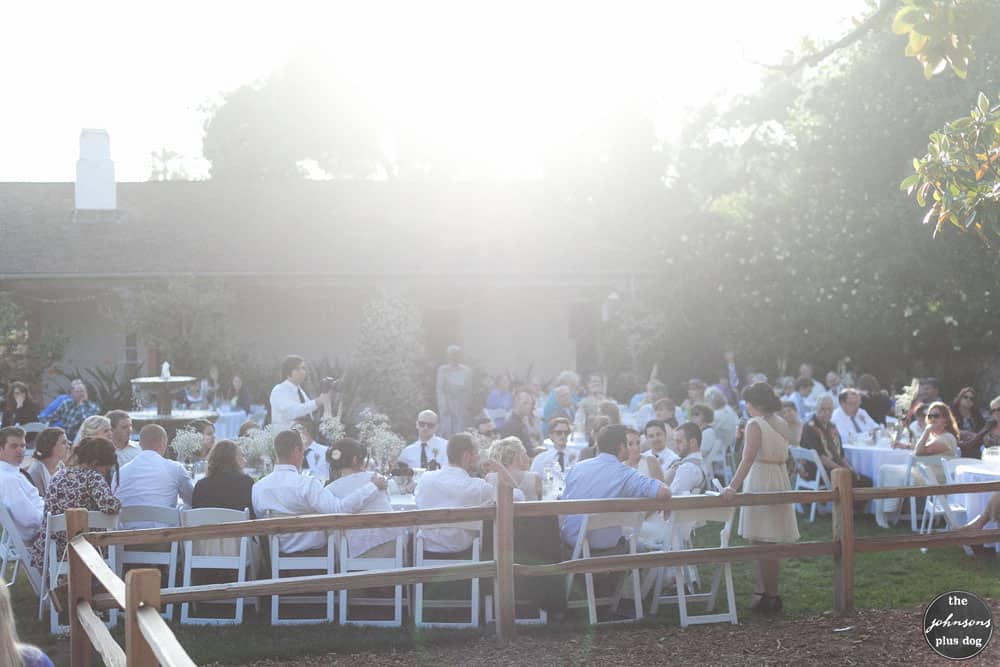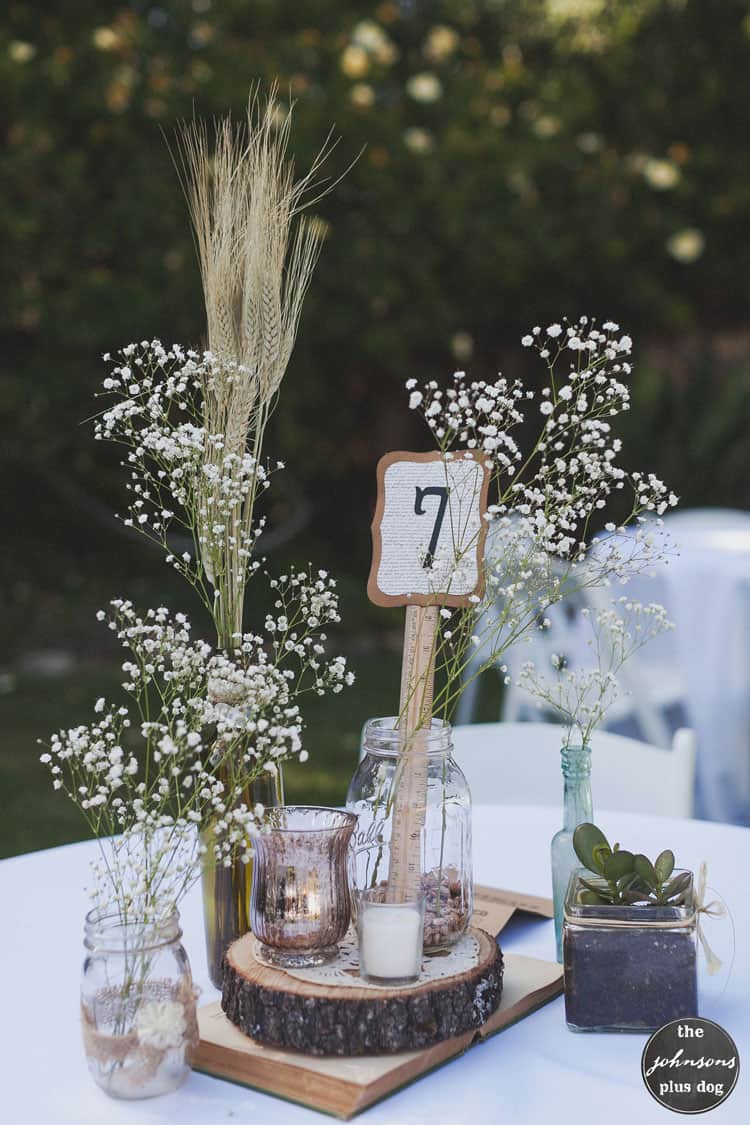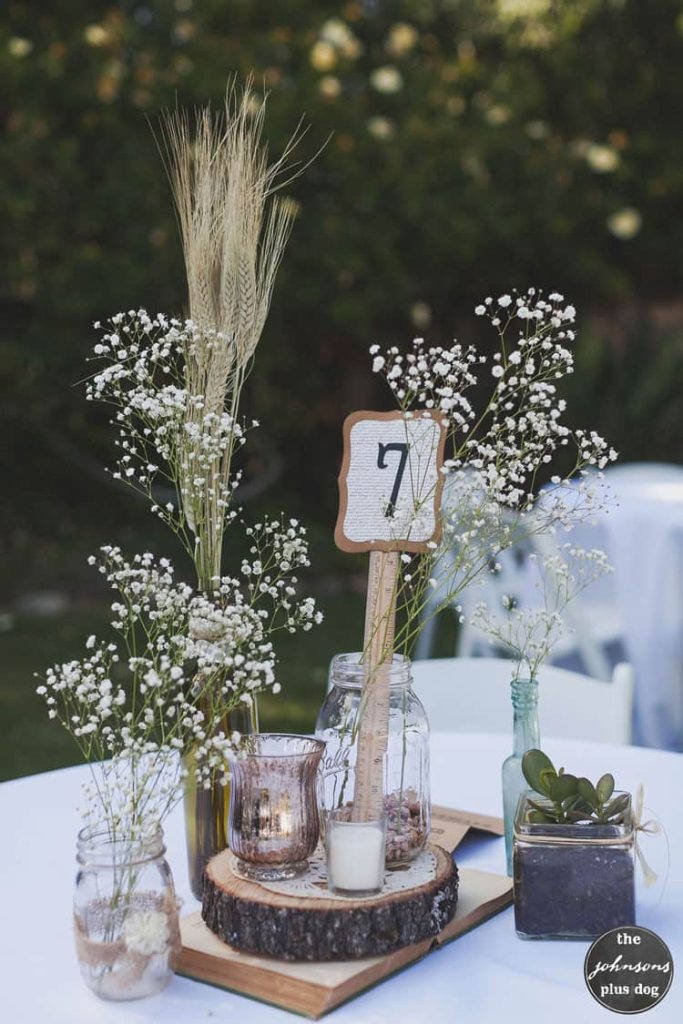 I always envisioned an outdoors wedding, so that part was simple for me. But it did come with a lot of extra planning. You have to keep in mind what the weather will be that time of year, have a back up plan for bad weather, think ahead with your decorations for wind, etc. I knew wind was a possibility for my venue so I used fun colored beans and coffee beans to weigh down some of table items that had the heavier table numbers in them to protect from getting blown over in the wind.
Your venue will probably have the largest influence on the feel of your wedding, so keep that in mind when you're shopping.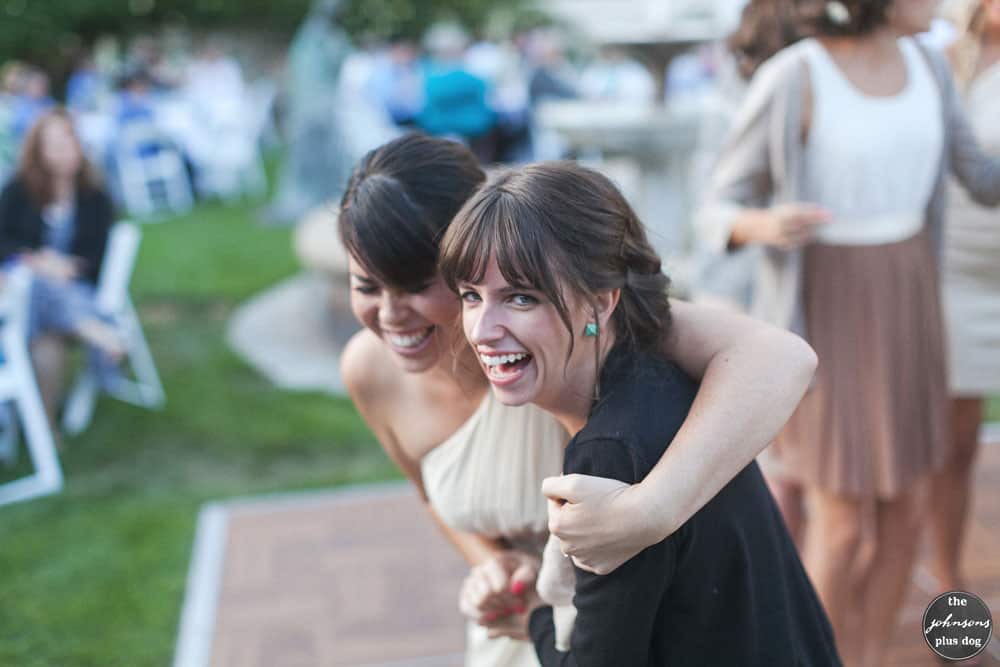 I'm a pretty casual person. If I don't have to be in the office, I always wearing jeans and flip flops or boots. Logan and I are both from small towns and most of the weddings there are in barns. I knew that a casual vibe was what about-130 guests desired.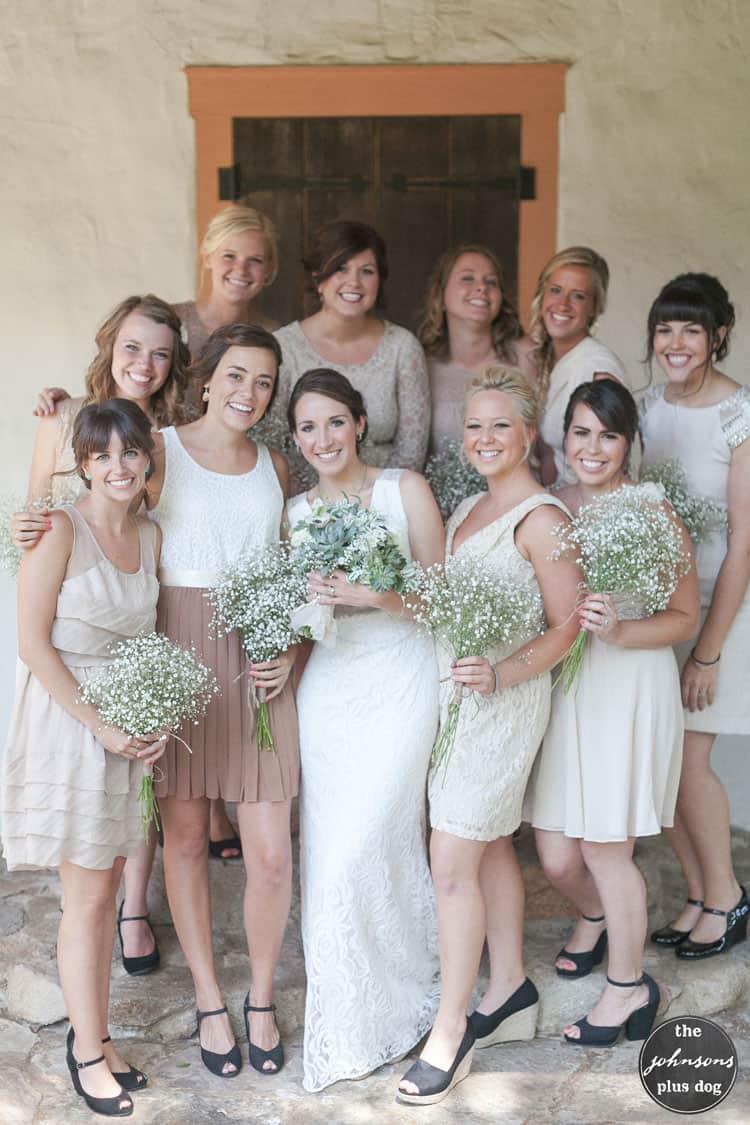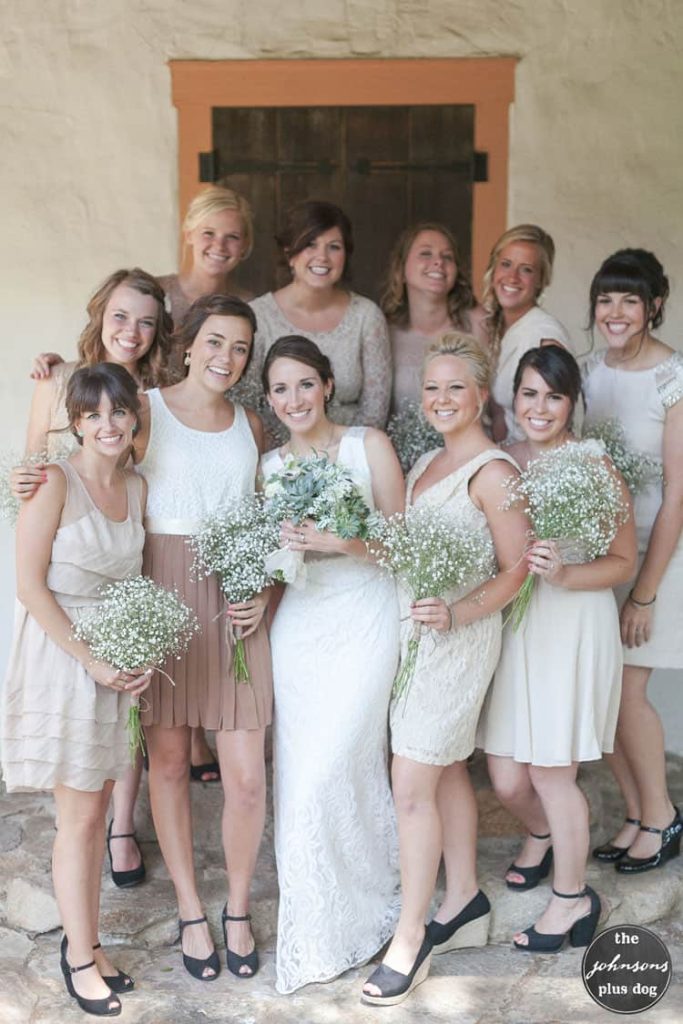 For years before I got married, I worked on the wedding & events staff at a restaurant as a server. I worked probably hundreds of weddings during those few years. Besides getting tons of great ideas (and really bad ones), I was able to see what things I was drawn towards in real life, not just in the perfect photography Pinterest-land. I was able to see how those themes, decor and color schemes all came together and, even how I think some of them influence the "feel" of the wedding we were talking about earlier.
One thing that I think I came away with after working at countless weddings with matching linens, matching napkins, matching dresses, is that I totally wanted all neutral colors. I wanted the unique items I was choosing for the centerpieces and decor to speak for themselves. I didn't want to have to pass on this awesome thing at the thrift store because it wasn't the right color. Now I don't have ANYTHING against color, but this was just the conclusion that I came to and I stuck to it. ( And Logan was happy everything wasn't pink 🙂 ).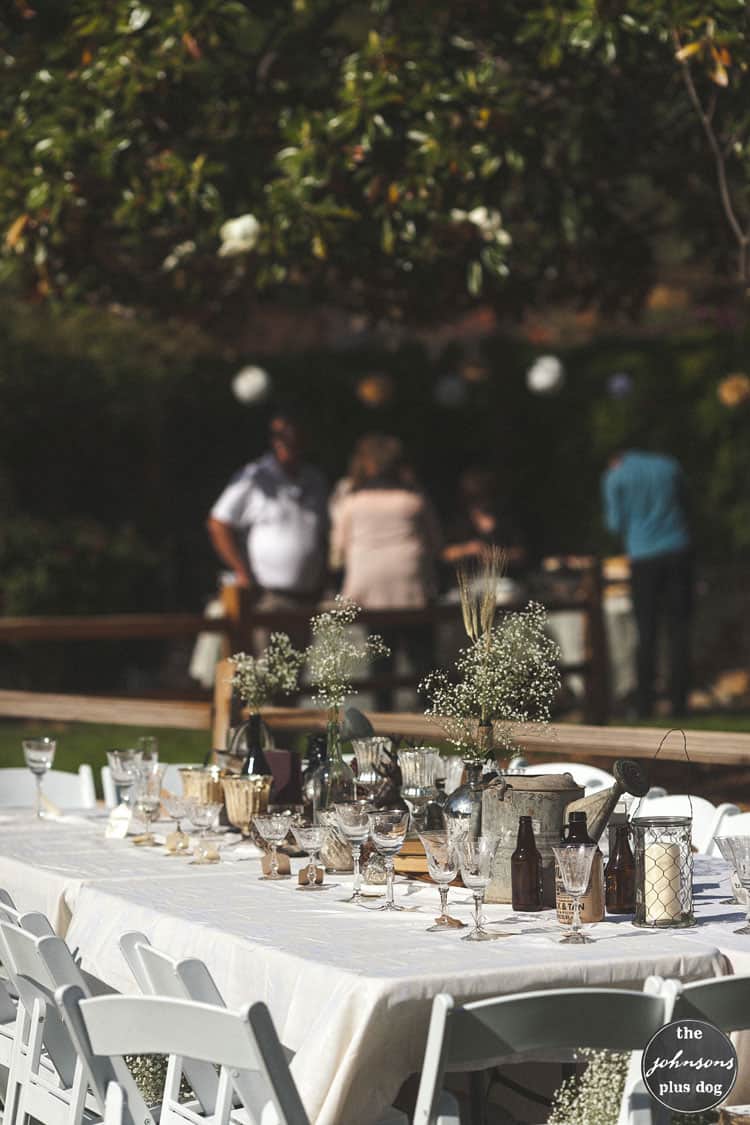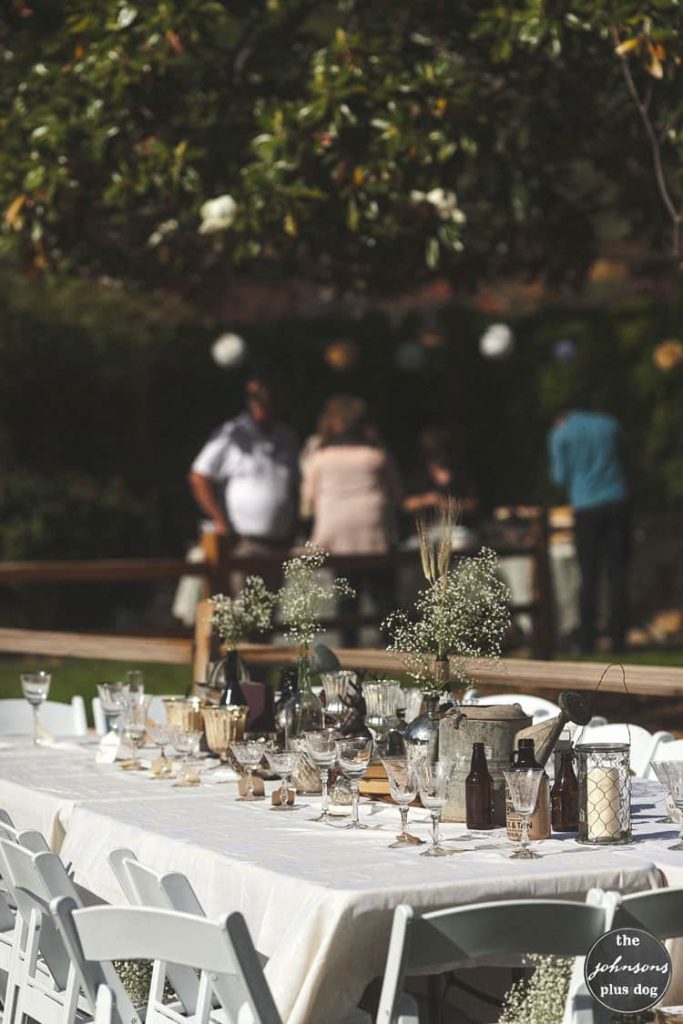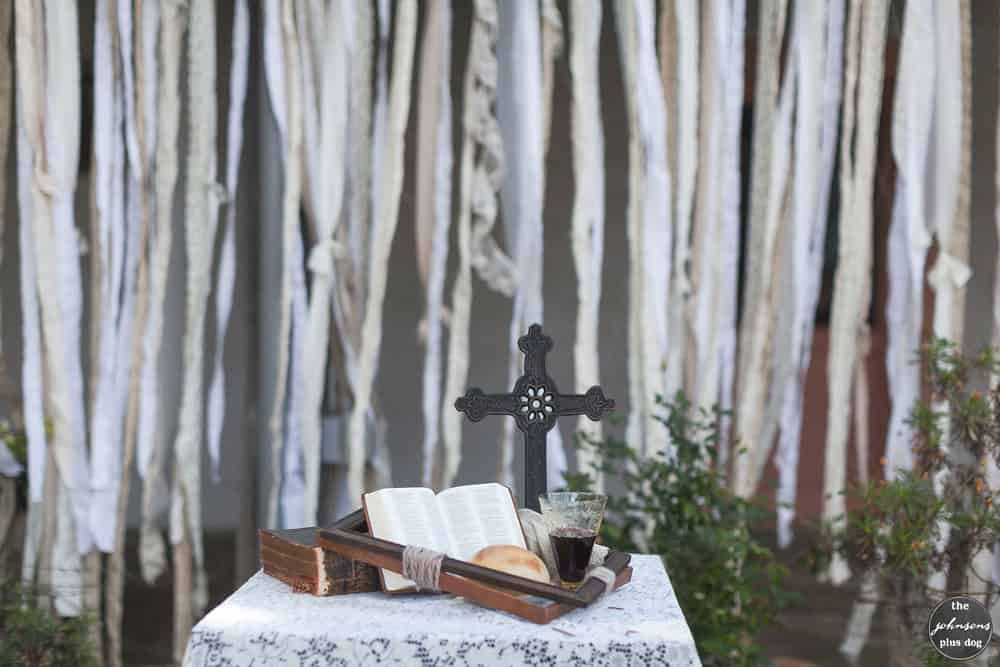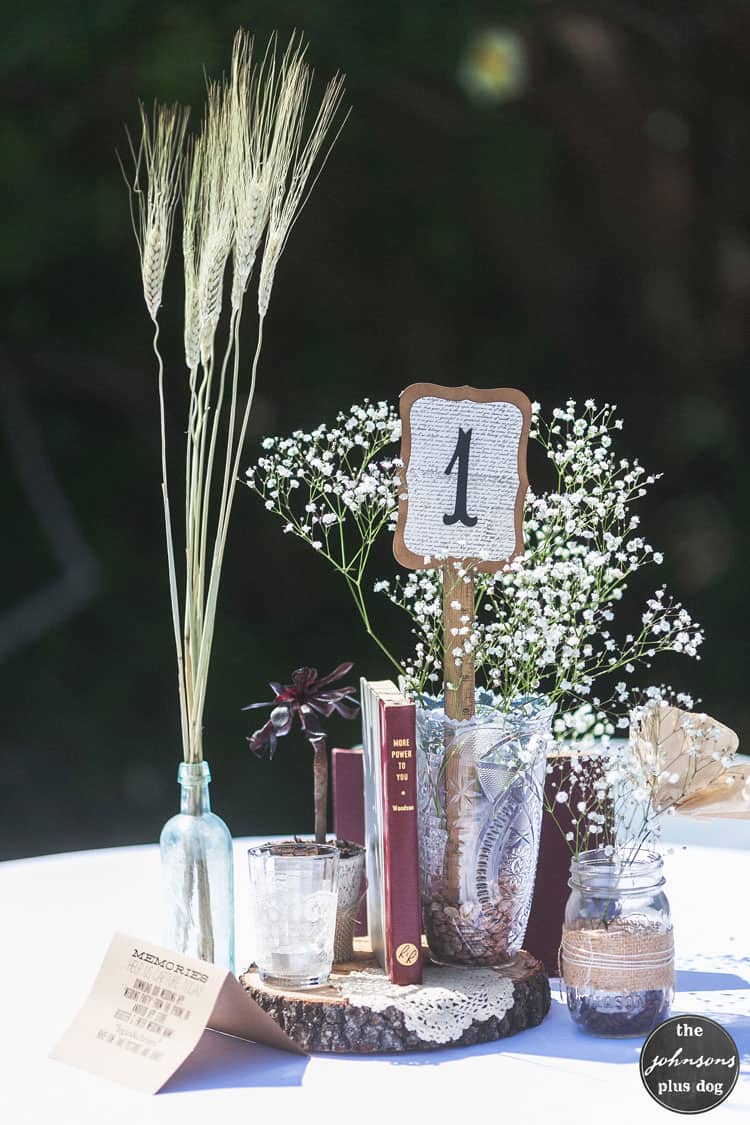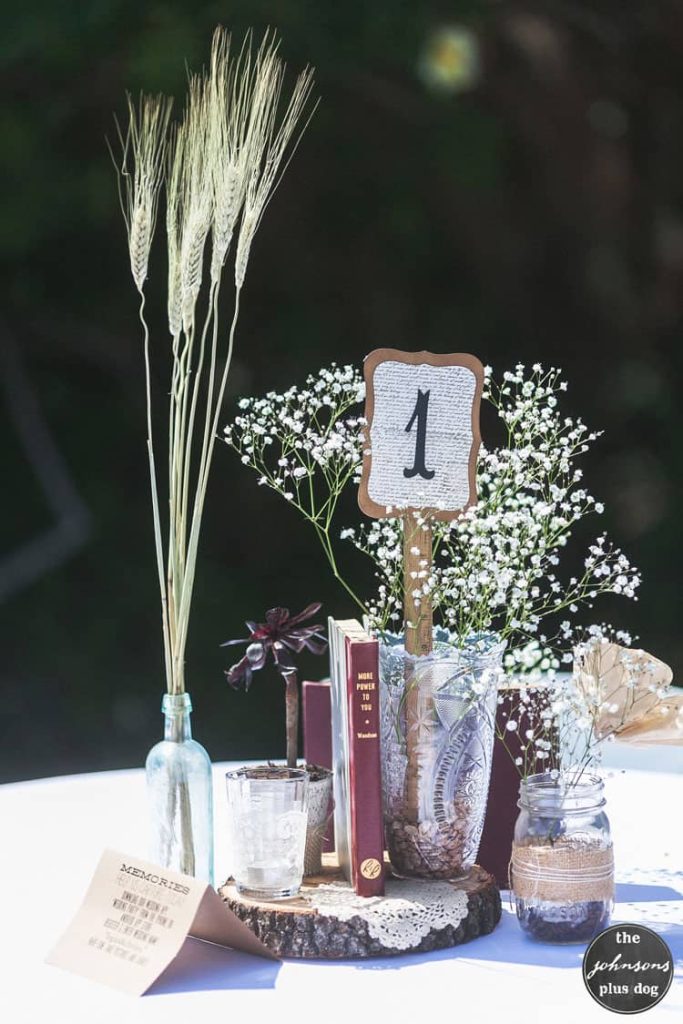 I loved burlap and lace in all things. My favorite styles were vintage and rustic. I knew I wanted to incorporate lots of burlap and lace into our wedding so it was a great jumping ground for the rest of our decor. Choose something that you absolutely love and use that for your jumping ground. To stay focused, I used those four things as my guide (burlap, lace, rustic, vintage). Maybe it's your favorite flower that you know must be incorporated in your wedding. What about your love to travel? I can't get enough of this vintage travel themed wedding!
Remember to use Pinterest as a source of inspiration. Maybe you will fall in love with an idea you find there and base the rest of your wedding decor around that!
What to do if you and your future spouse don't agree on the style
He wants classic and elegant and you want woodsy and rustic? I was just talking about this topic with some friends a few weeks ago. I've said it before and I will say it again, compromise is a huge part of the wedding planning process and it's amazing practice for your marriage, trust me on that. Here are a few suggestions.
Choose a classic flower to mix with everything. When I think of classic flowers roses, dahlia, peonies and lilies come to mind. Also, sticking to all white flowers is a very fun way to bring elegance into your wedding.
Choose a formal venue and incorporate bits of rustic feel here and there into the decor or visa versa. How cool is this elegant wedding in a barn?
Choosing a color scheme can really help in these instances, it will help tie things together if you're mixing styles.
Choose a time period, for instance the 1920's, and incorporate both vintage and elegant touches from then. How darling is this

1920's wedding inspiration from Green Wedding Shoes?

 

Split it up – decorate your ceremony in rustic and keep the reception classic and elegant
Mix it up! Who says you can't have fancy bridesmaid dresses, classic white roses but wood rounds and succulents on the tables?!? No one is writing the rules of your wedding, so don't be afraid to be bold, be different and do what you want!
Now, let me close with this – you don't have to have a wedding theme, you don't have to have a color scheme and you have the freedom to have whatever kind of wedding you can imagine. If you are a bit scatter brained like me, having a theme/style/color scheme may help keep you focused, but don't feel bound to it.
I'd love to hear more about your wedding style. How did you make your decision?
Happy planning!

follow along on my ultimate wedding checklist