There is a lot that goes into planning your wedding day timeline. Here's my guide on what to consider when creating your wedding day timeline. I learned a few things about how wedding days are typically arranged when I worked in the wedding industry and after I planned our wedding.
We're making our way through my Ultimate Wedding Checklist and today we're going to chat about what to consider when creating your wedding day timeline. Yes… your wedding day!!!! The excitement is unbearable, isn't it? If you're to the point where you are thinking about your wedding day timeline that means your big day is coming up soon! At this point, if you hired a wedding day-of coordinator, he or she will likely step in and start providing assistance and possibly give you advice on what to consider when creating your wedding day timeline. Wondering what the difference between and wedding planner and wedding coordinator is? Read all about it there where I chat about if you should hire a wedding coordinator or not.  One great thing about working with a wedding planner or coordinator is that they will help you arrange your wedding day timeline. Even if you have the help from them, you may be lost as you consider how you want the day to be arranged. Here's my advice on what to consider when creating your wedding day timeline.
Prior to getting married, I was lucky enough to spend a few years in the wedding industry and worked at hundreds of weddings. During this time I was able to observe all sorts of different wedding day timelines. I could look at a timeline and almost instantly understand if it would feel too rushed or too slow, too many wedding tradition obligations. I mean, do you really have time do the money dance, garter toss, bouquet toss, macarena, YMCA, sunset photos, anniversary dance, wedding cake cutting AND visit every table?! Oh ya and you're supposed to eat too, right? We talk all about this below in my guide on what to consider when creating your wedding day timeline.
Even though I had the great experience of observing all of those weddings and the wedding day timelines, I still didn't really know what it would be like from the bride's prospective…. and let me just be honest with you here – if I had to do my wedding day over again, my wedding day timeline would look A LOT different. The wedding reception felt so rushed to me. I didn't even get around to say hi to all the amazing friends and family that traveled so far to attend our wedding day. I barely had time to shake it on the dance floor. Looking back on the day, my head was practically spinning with all of the different directions I was pulled in during the reception. All of this was considered when I wrote this guide on what to consider when creating your wedding day timeline.
What To Consider When Creating Your Wedding Day Timeline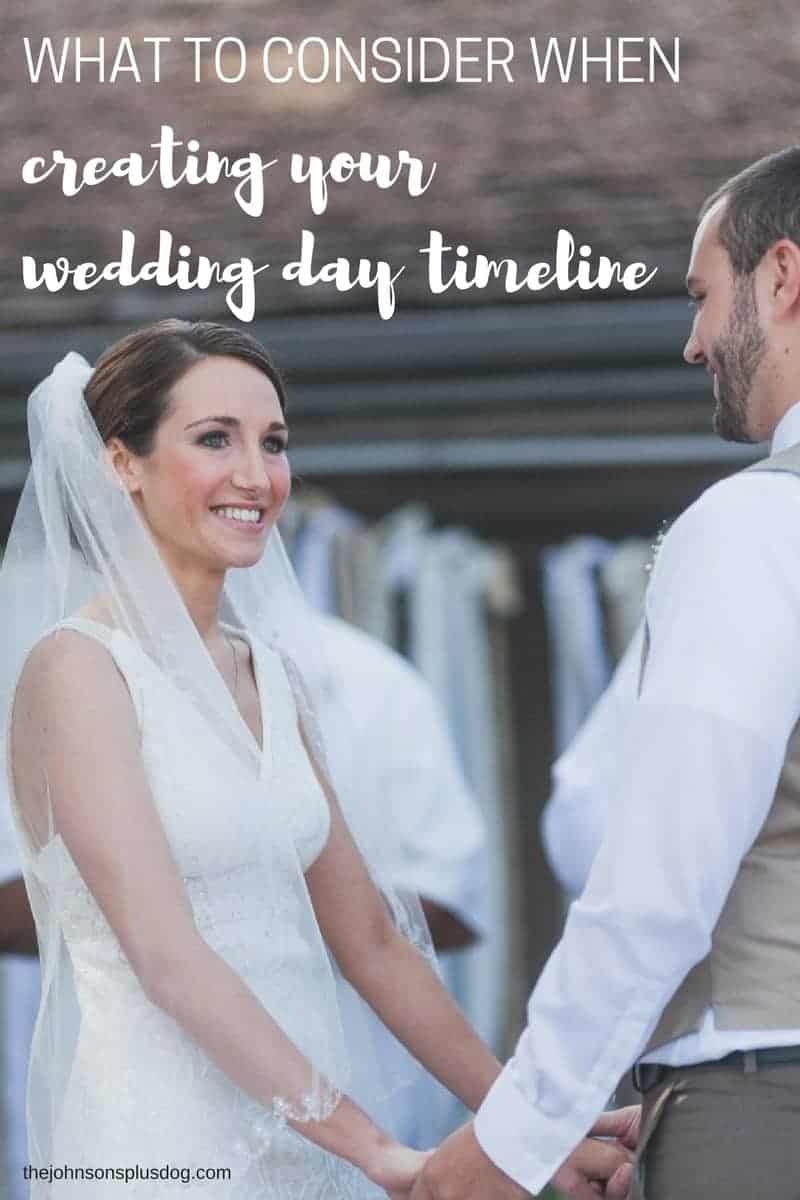 Bride gets ready last
On the morning of your wedding, be sure you have schedule written out for all the ladies getting ready. If you are bringing in a hair stylist or make up artist, this is even more important. Bride should always be scheduled last so her hair and make up is fresh, but with plenty of time allocated.
If your photographer is coming to take some getting ready pictures, you'll want to be sure you allow some extra time to get some shots of you putting on your dress and getting your hair and makeup done (but those will likely just be staged shots once you're actually done with hair and make up).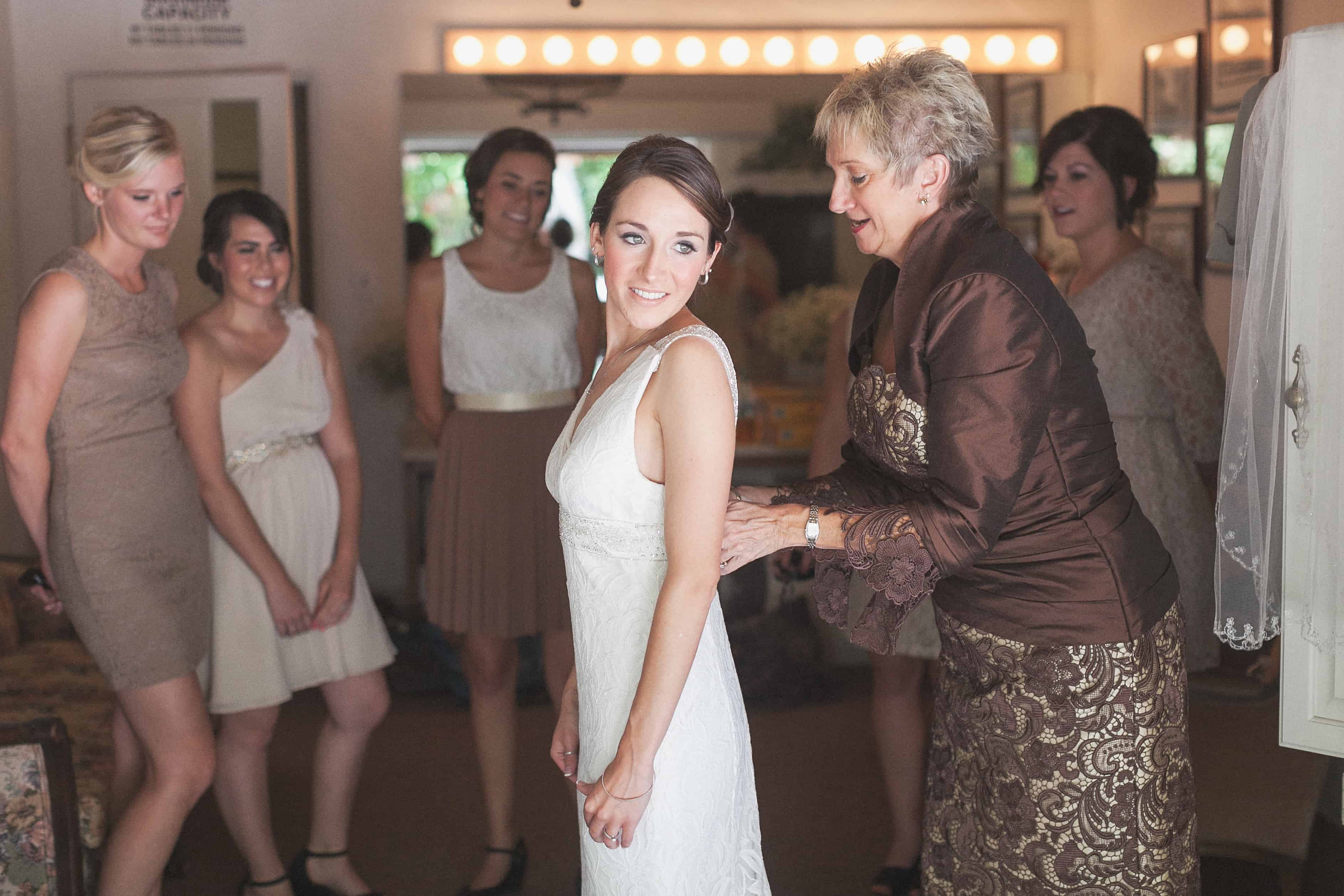 Be sure to schedule in time to eat
It is so important to remember to eat on your big day. With all of the excitement and nerves,  you may either forget to eat or be nervous. However, you definitely don't wait to faint during your wedding ceremony, am I right? If you think this is something you may forget to do, have one of your bridesmaids be in charge of bringing you snacks while you're getting ready and making sure you eat a good breakfast and lunch. You should plan to feed your bridesmaids breakfast and/or lunch while getting ready.
It is also really important that you and your hubby (eeekkk…yep, he's going to be your hubby) sit down and eat at the reception. We had our DJ announce politely to give us time to eat dinner so people weren't coming up and trying to talk to us while we were eating. I've seen that happen wayyyyy too many times at weddings. It's perfectly ok to give yourselves a minute and just eat some of that yummy food that you picked out especially for this big day.
If you're doing a first look, take all bridal photos before ceremony
One way to save a lot of time during the cocktail hour (aka wedding guests waiting for you to finish photos) is to do a first look so you can take all your bridal party photos before the ceremony. You can also do family pictures with those that are there already anyways, like your parents and siblings. Wait to do photos with your other family members until after the wedding ceremony. At the end of your wedding ceremony, you can announce to your guest that if you're family to stick around for some pictures. We just told all the family beforehand what the plans were.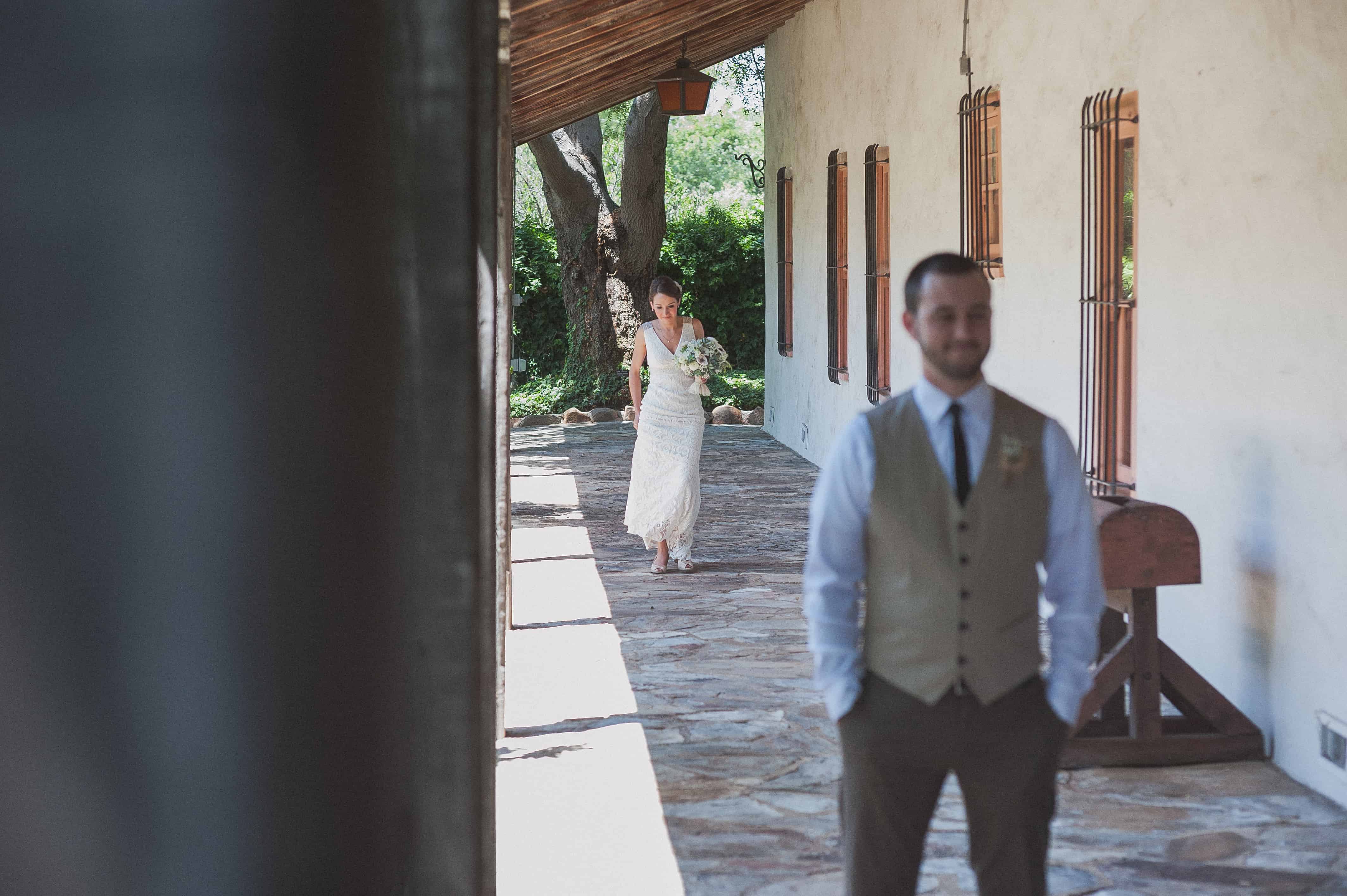 But no one says you have do a first look. If you want to keep things traditional and not see each other until the ceremony…
If you're not doing a first look, take all girls and guys photos separately before ceremony
Even if you're not doing the first look, you can plan to take some of the bridal photos before the ceremony. All the girls can get their pictures together and all the boys too! I'd definitely work this into your schedule before the ceremony at a minimum. It's actually surprising how long those photos can take.
Your photographer should know exactly how long each photo session should last. Be sure communicate with them while creating your wedding day timeline.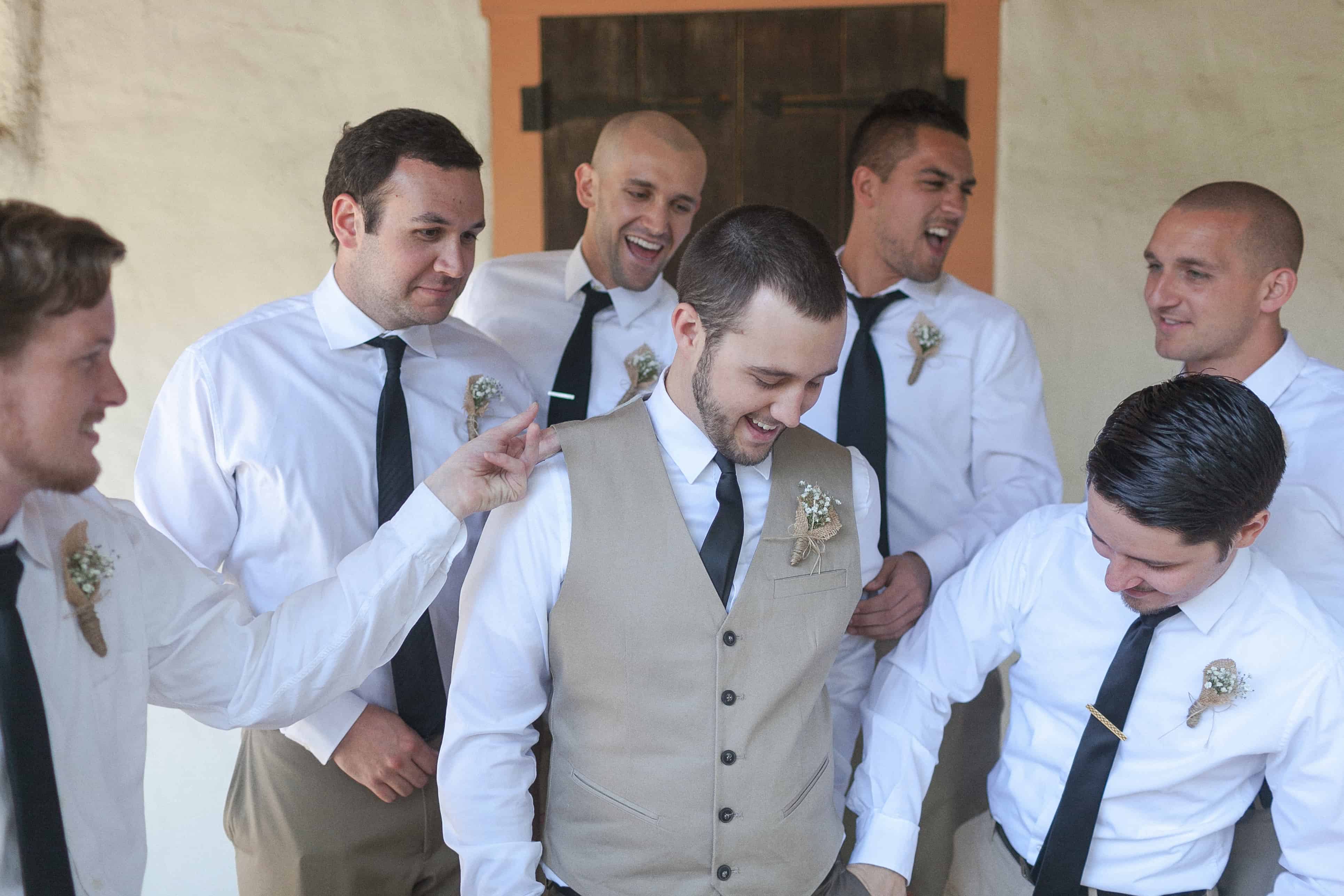 Start ceremony 15 minutes after time on invitation
People are always late…whether it's traffic, getting lost or all the other reasons that may come up. Most wedding ceremonies traditionally begin about 15 minutes after the time on the wedding invitation. The avoids people shuffling in after you've walked down the aisle. Depending on how your venue is set up, you definitely want to be sure you have someone holding late comers while the bridal party and you are coming down the aisle. Once the attention is shifted back up to the front of the ceremony, they can allow those people to enter quietly and sit down.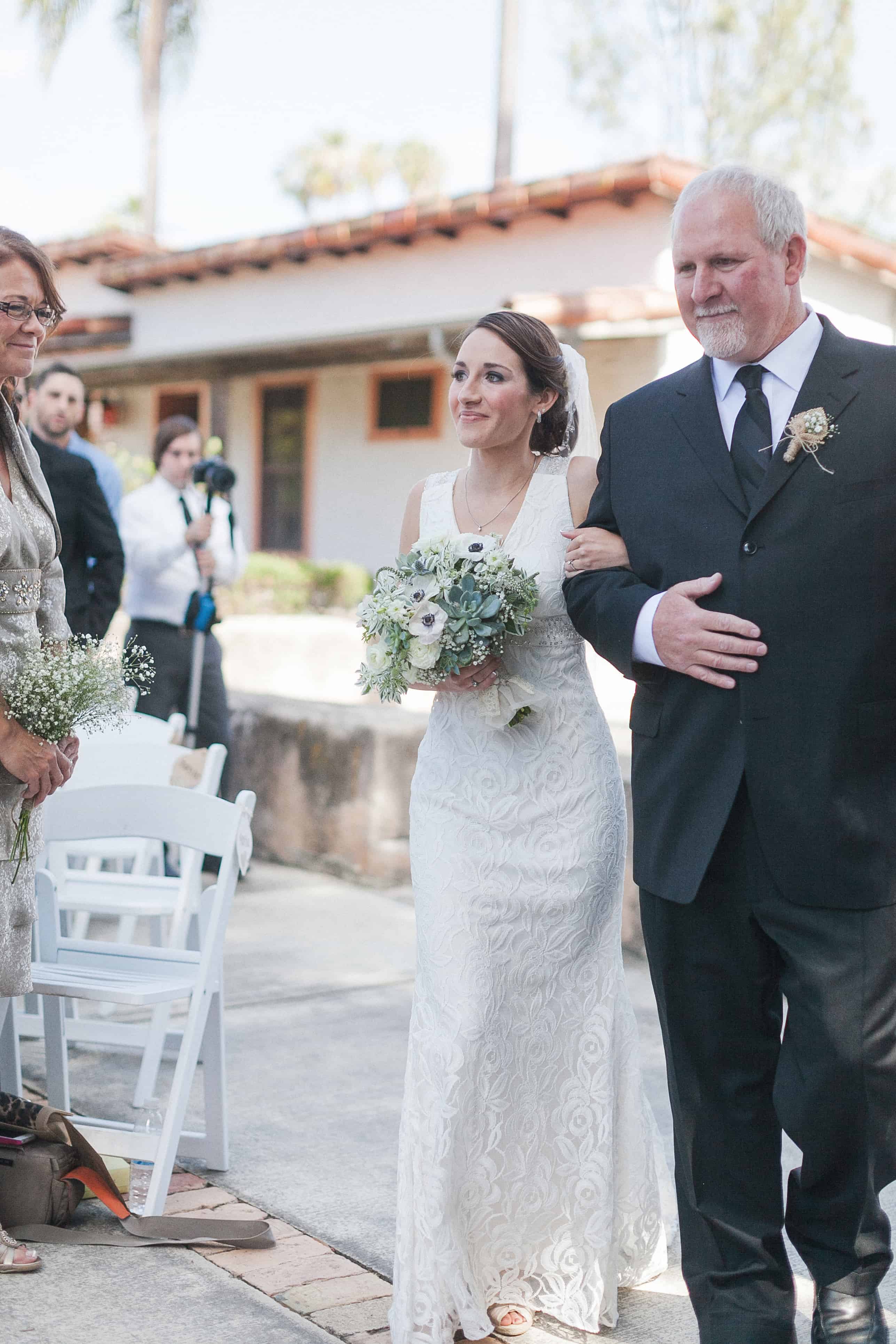 Do the toasts during dinner
I love weddings that have the toasts fall during dinner. There are a few different reasons why this is a great idea. 1) If you're serving alcohol, no one should be tipsy by then…I've seen a few wedding toasts after the best man has had a few too many. It can be a big fail. 2) Toasts can be…well, sometimes they can be a bit boring (which is why you should politely ask the people giving toasts to keep it to 3-5 minutes max). People will be engaged and listen to the toasts while they are eating dinner since everyone is seated anyway. It can be very hard to get everyone to calm down and pay much attention to a toast once the dance floor has been opened up.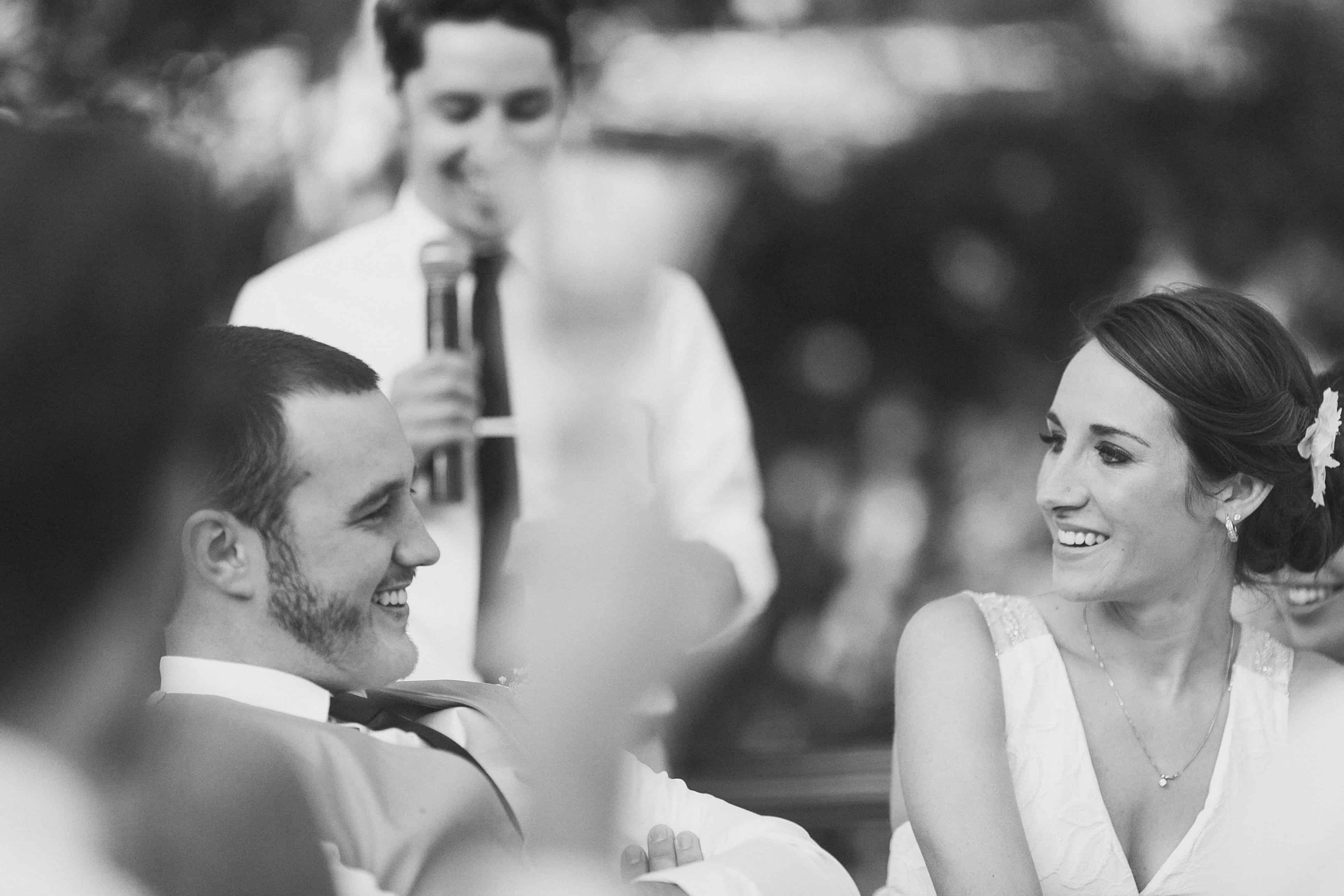 Give yourself extra time during the reception
As I mentioned earlier, if I had to do the whole wedding thing all over again, I would have given us at least another hour at the reception (to be honest, I didn't want to pay for the extra hour/s at the venue and with our DJ, photographer, coordinator, etc.). The shorter reception did lead to feeling a bit rushed. Error the side of extra time during your reception if needed. If you are in the moment and feel like it is dragging on, you can always decide to wrap things up earlier. Once you have your grand exit, everyone will get the hint and start heading home.
First dances to open the dance floor
If you are doing the traditional mother/son and father/daughter and then your first dance as a couple, it's great to do those right after the toasts while you have everyone's attention and then use the end of the your dance to open the dance floor. If the happy couple is up on the dance floor and the DJ asks others to come join them, everyone will jump at the chance to come dance with you guys! Take some time here and soak in the fun dancing with your friends and family.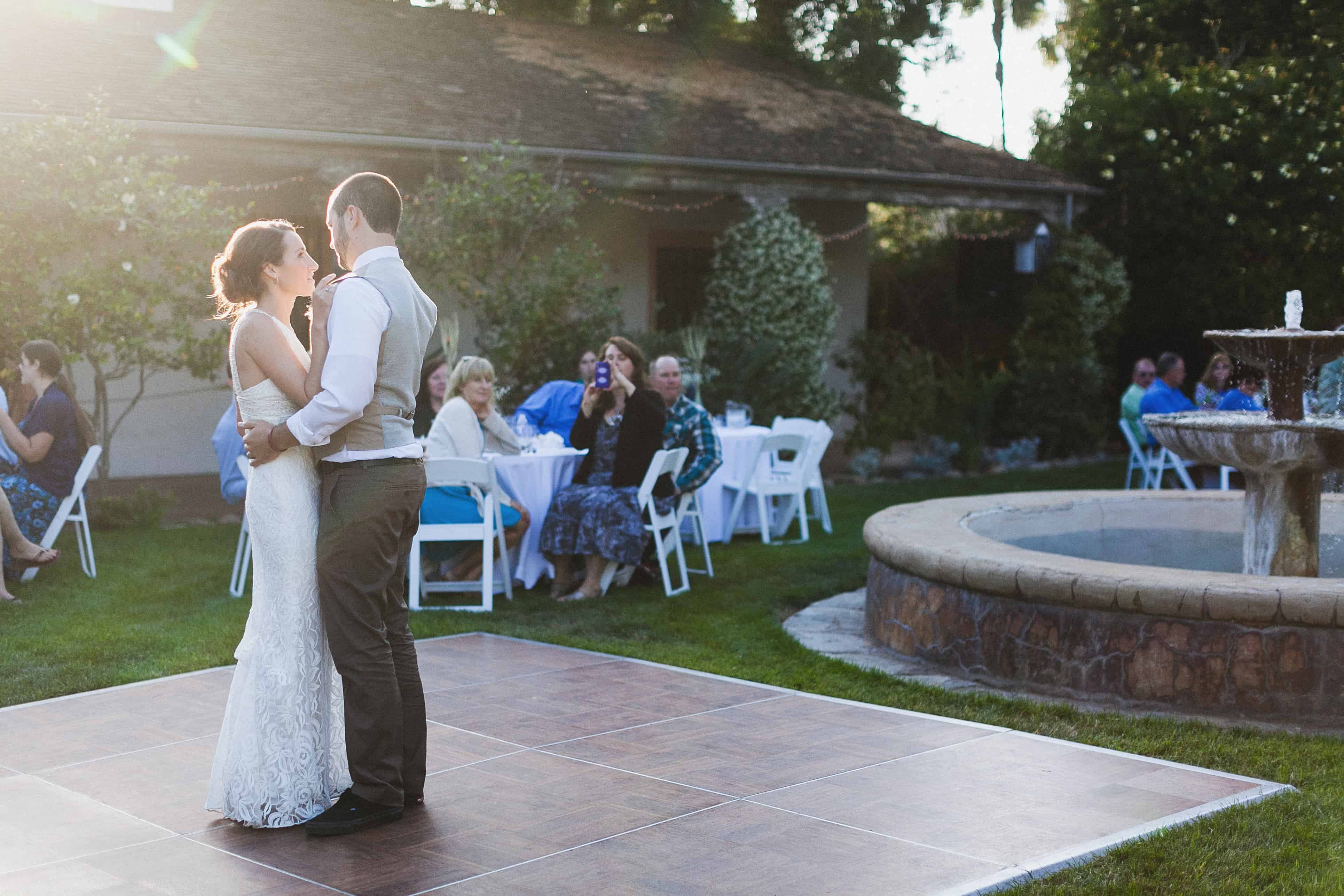 Find out when sunset is for an extra photography session
I'm sure this is something your photographer will do, but just in case… be sure to do some research and figure out when the sunset will be. You'll want to take some time as a couple to leave the reception and get some extra special shots at dusk with your photographer.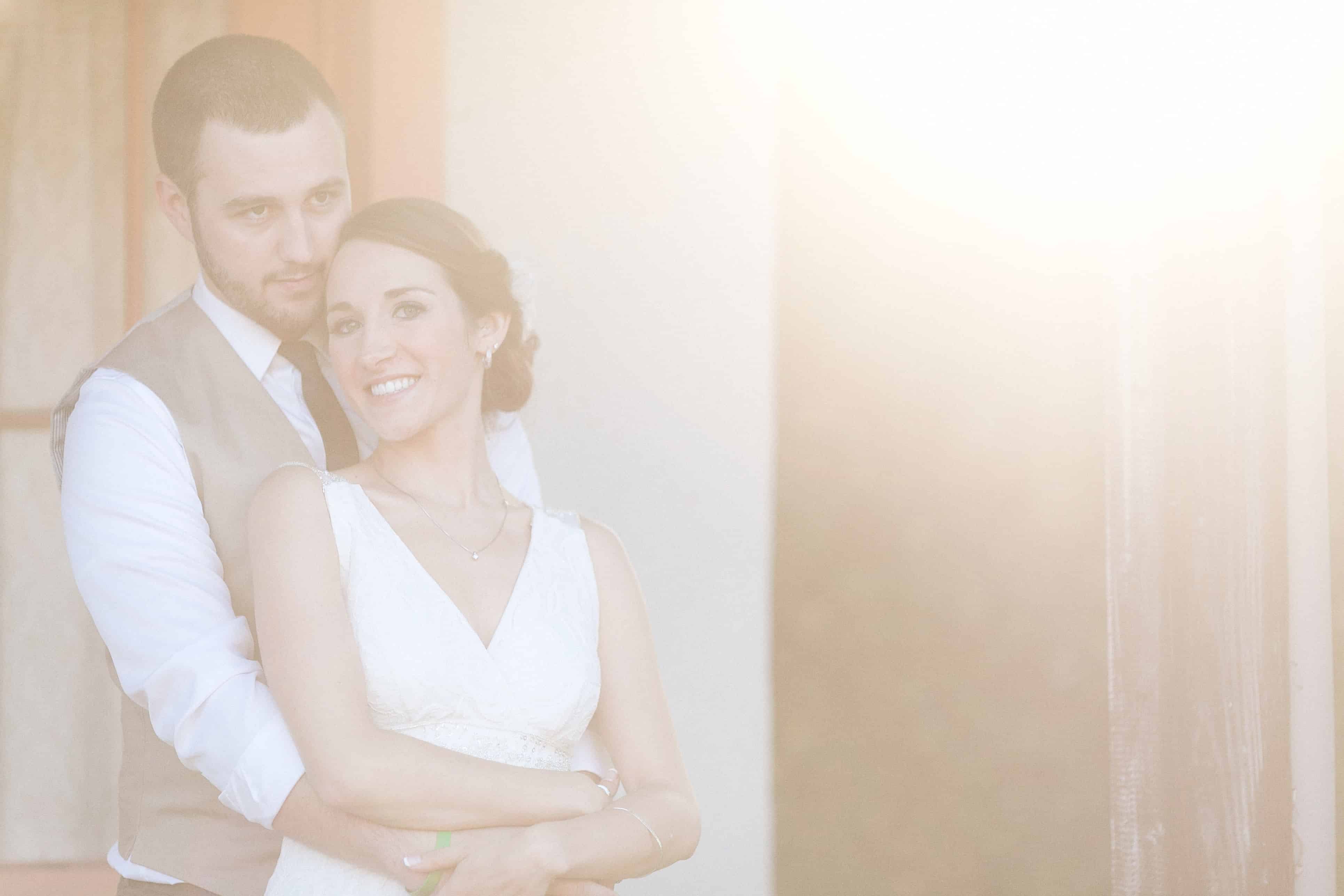 Before you go jump back into the fun, take a moment to just step back and look at your reception from afar. Soak it all in and remember this feeling. All of the people…your people…are here for you. This was "our moment"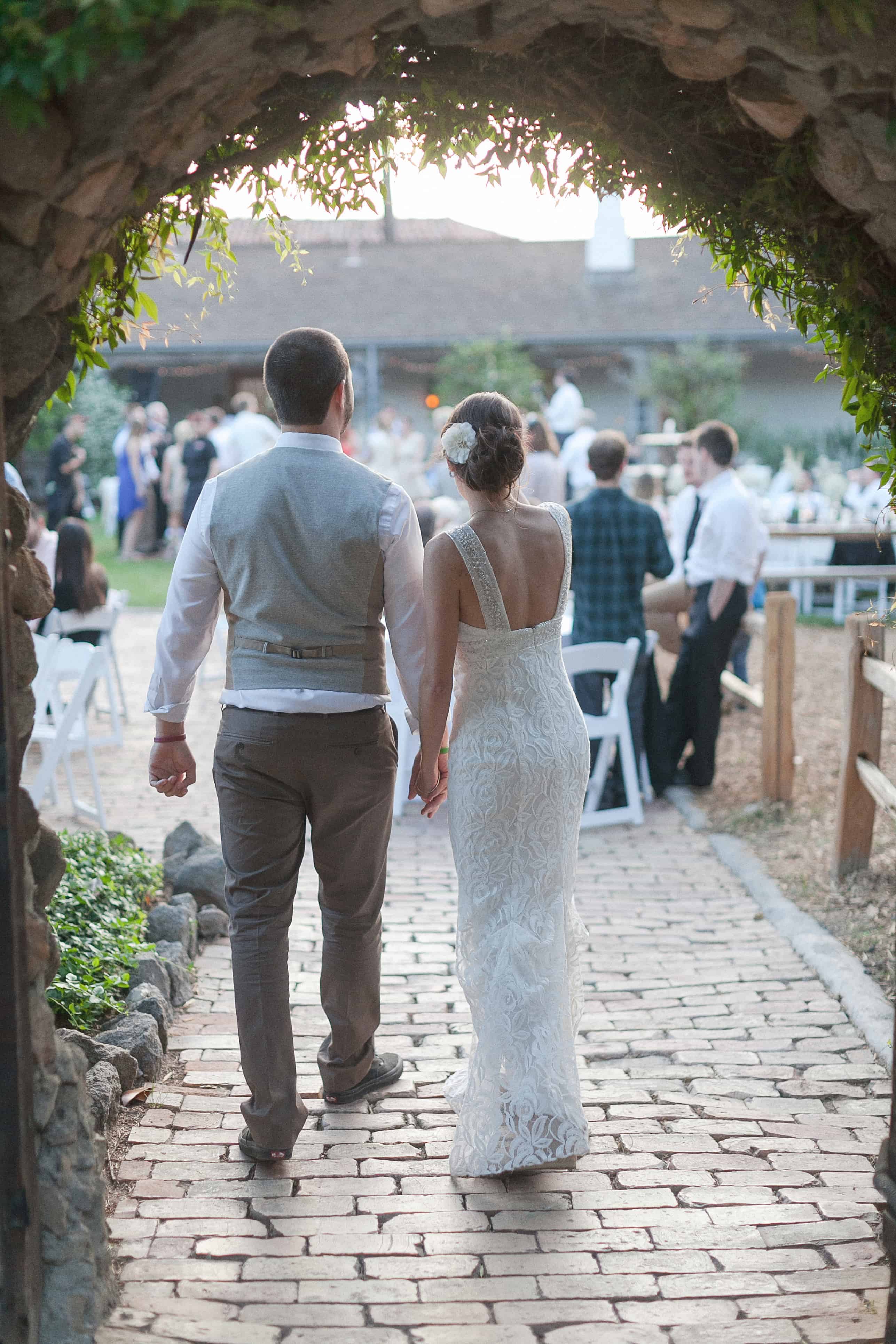 Be sure to have your wedding coordinator or someone else designated to keep things on track
If you have a wedding coordinator, one of her many tasks for the day is keeping things moving and on track. If you don't have a coordinator, be sure that you choose a trusted friend (who you aren't worried about having one too many glasses of wine, hehe) to act as the "keeper of the timeline". The last thing you want to be doing on your big day is clock watching. Delegate this important task out to someone else.
No, you don't have to do it all
When I was writing this guide on what to consider when creating your wedding day timeline – this was really the #1 message that I wanted to get across. No, you do NOT have do it all. You don't have to do the bouquet and garter toss. No, you don't have to do the money dance (check out our fun alternative to the money dance below).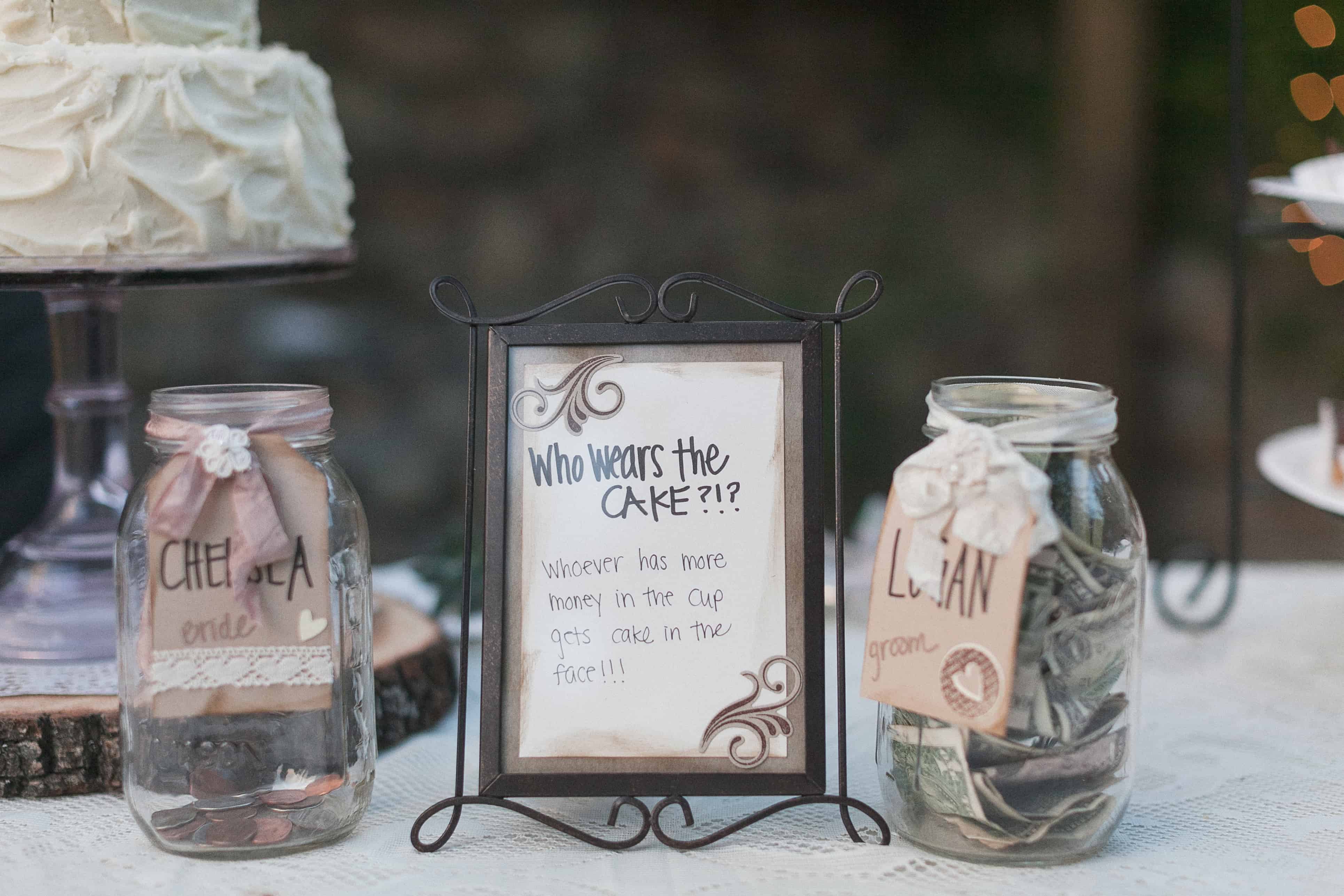 You hate dancing? Nope, you don't need to do that first dance in public if you don't want to. All the wedding traditions are there for your choosing. This is your big day. I'll be the first to tell you that if you do TRY to do it all, you're going to be left feeling overwhelmed and rushed. The only big "must-do" is to say "I do". 🙂 Feel free to customize the reception with just the activities that you and your man want.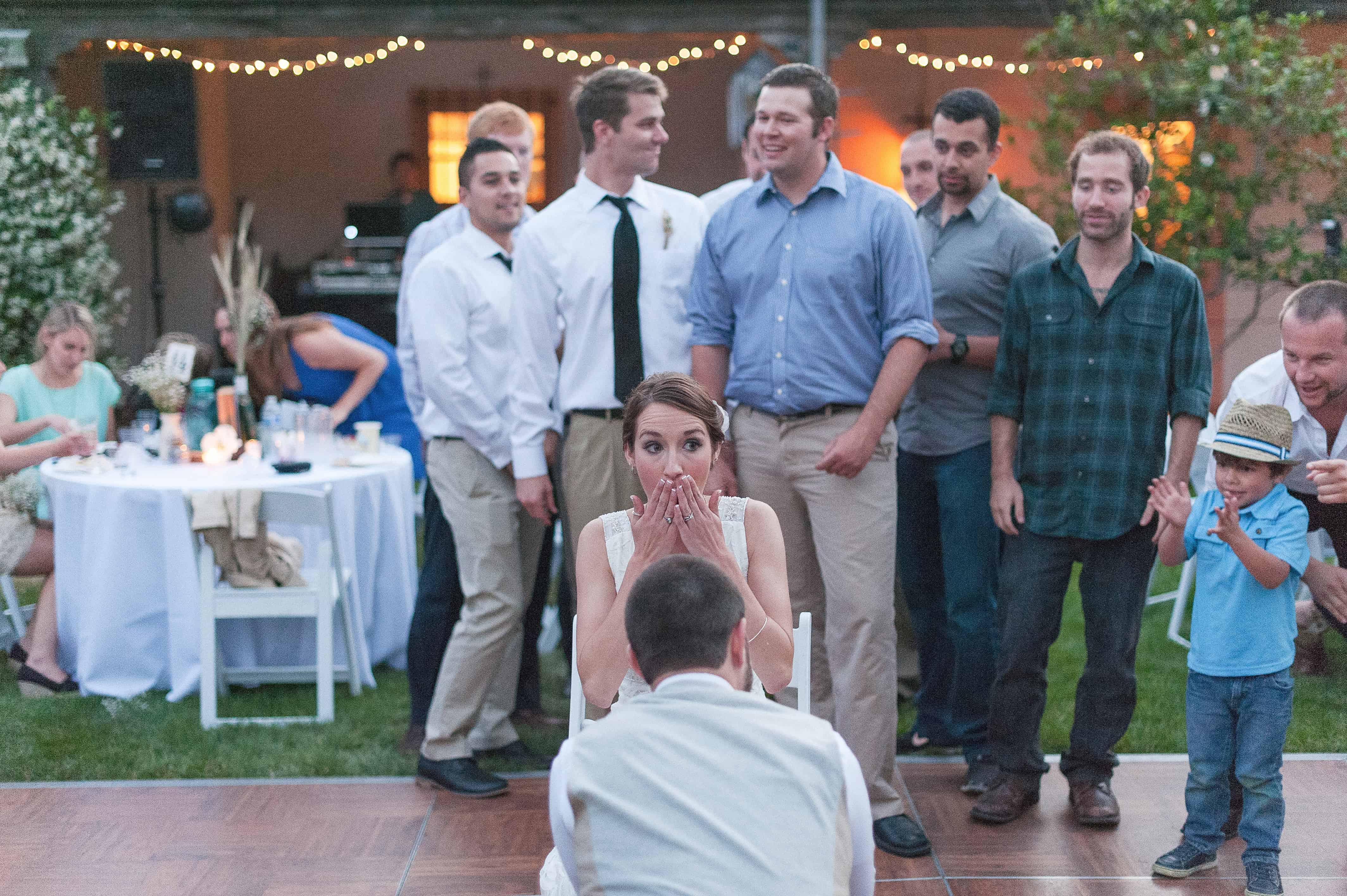 I had so much fun giving you my advice on what to consider when creating your wedding day timeline. One of my favorite parts of these Wedding Wednesday posts is sharing all the things I learned while planning my wedding. I love passing along this knowledge to you brides! 🙂
Is there anything else you considered when creating your wedding day timeline?
Let me know the comments below!!
Here are some other great resources with helpful tips on what to consider when creating your wedding timeline: