If you've decided get engagement pictures taken and found a photographer, you may be stuck trying to figure out what to wear and how to style your engagement pictures. Here's some advice on what to wear for engagement pictures.
If you're new here, be sure to check out my Ultimate Wedding Checklist for links to all of my other wedding articles along with an awesome checklist.  Last time, we talked all about the decision whether or not to take engagement pictures. Now it's time to chat about what to wear for engagement pictures.
Assuming you decided to get engagement pictures taken and you've found a photographer (read my article about choosing a wedding photographer here), you may be stuck trying to figure out what to wear and how to style your engagement pictures. Typically engagement pictures take place outside rather than in the studio. Some couples choose to take engagement pictures in a location that means something special to them or their relationship (like where they met). Others choose beach scenes, parks, forests, urban environments… the options are endless. We ended up choosing a large park that had a variety of different settings (streams, fields, trails, etc.). If you're in the San Diego area, it was Los Peñasquitos Canyon Preserve.
If you're trying to figure out where to take your engagement pictures, ask your photographer for suggestions. I'm sure they have some favorite spots that they've shot at before. Once you've figured out where you will taking the engagement pictures, you will be able to choose what to wear for your engagement pictures accordingly.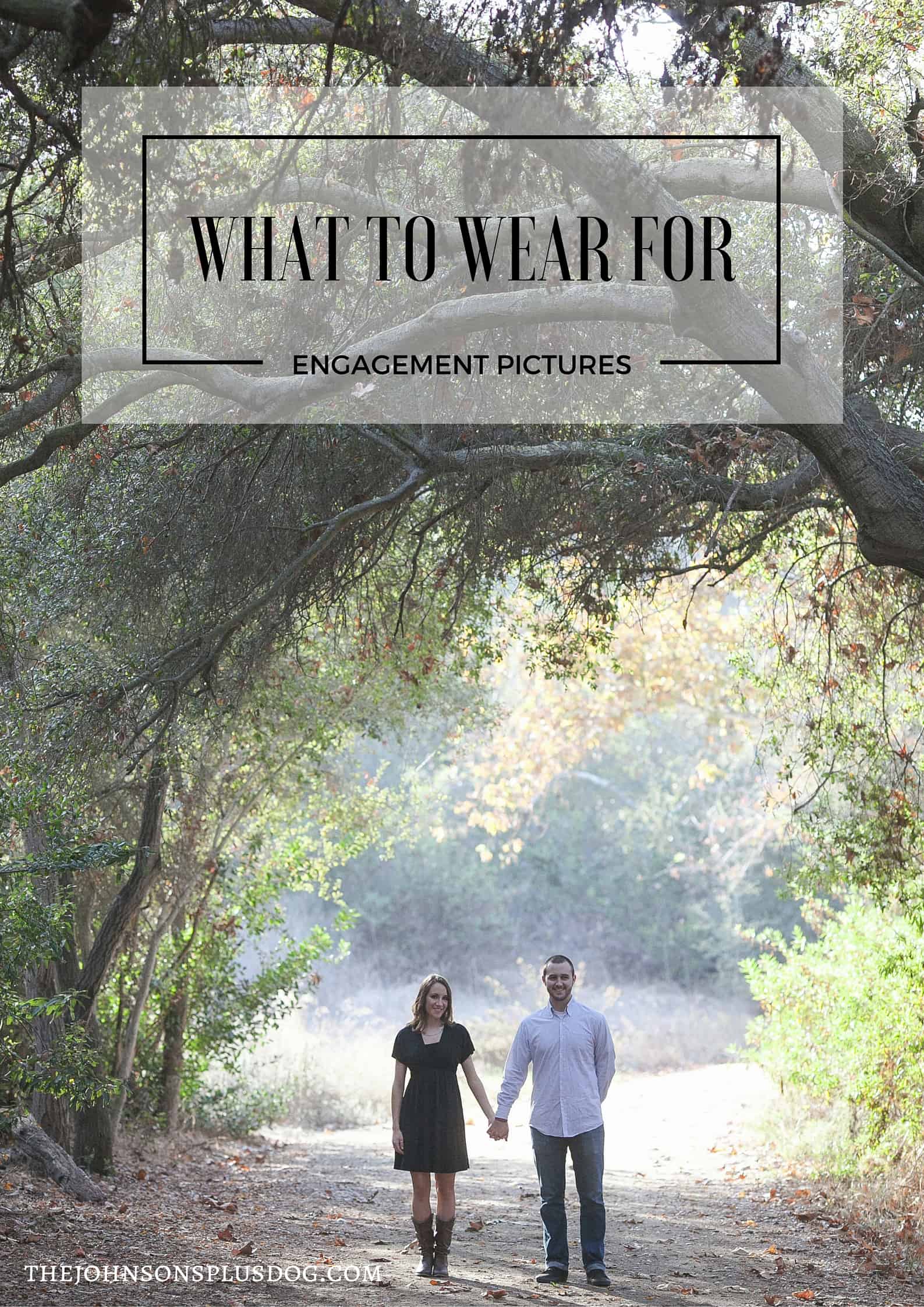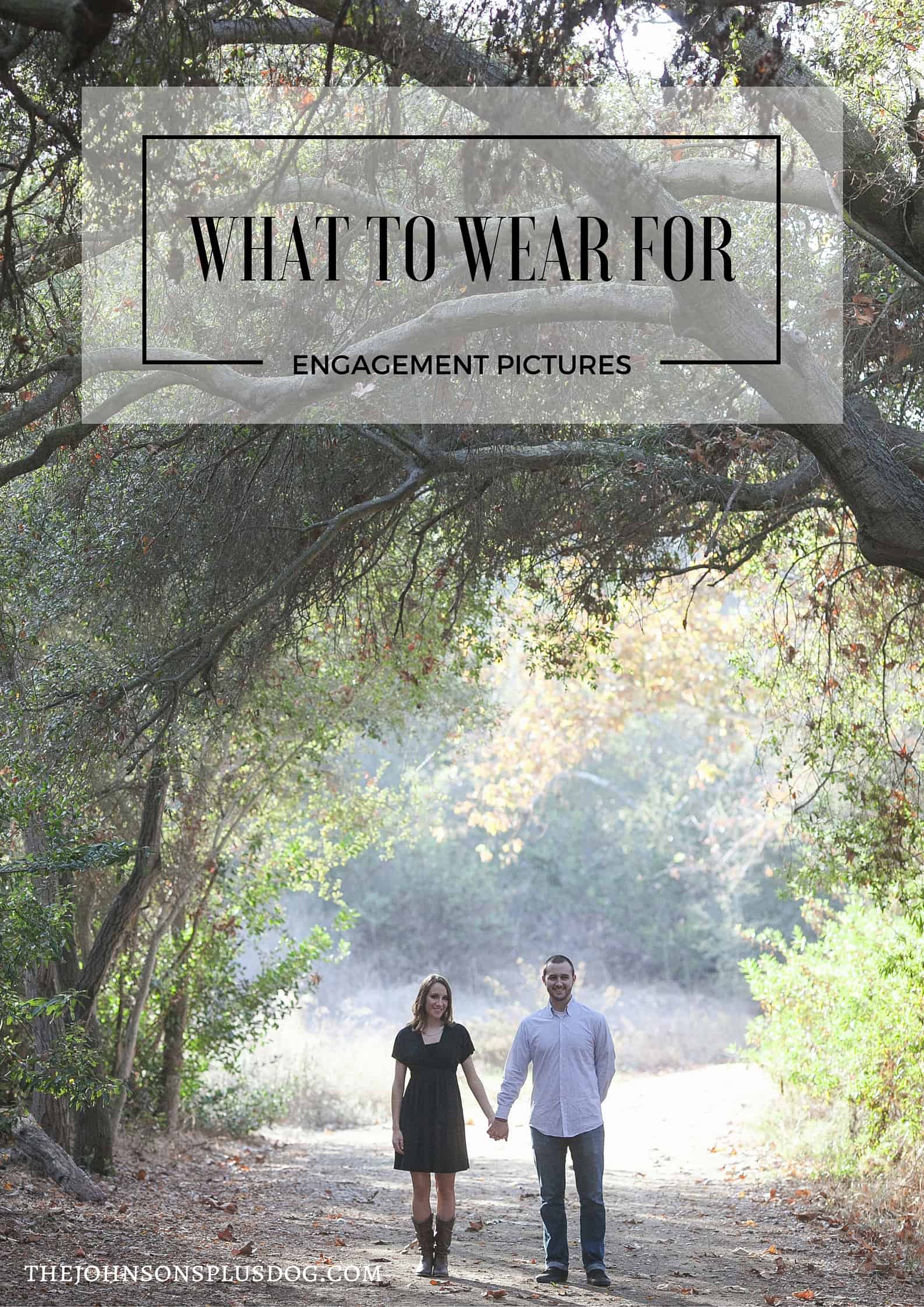 What To Wear For Engagement Pictures
Coordinate with your significant other, but don't be too "matchy-matchy".
There's nothing worse than looking like your mom forced you into those matching jean shirts for family pictures (who doesn't have some old family pics with far too much denim?!). Coordinate the outfits so they compliment each other well, but don't match entirely. If you're stuck, take a look at a color wheel to figure out what colors compliment each other.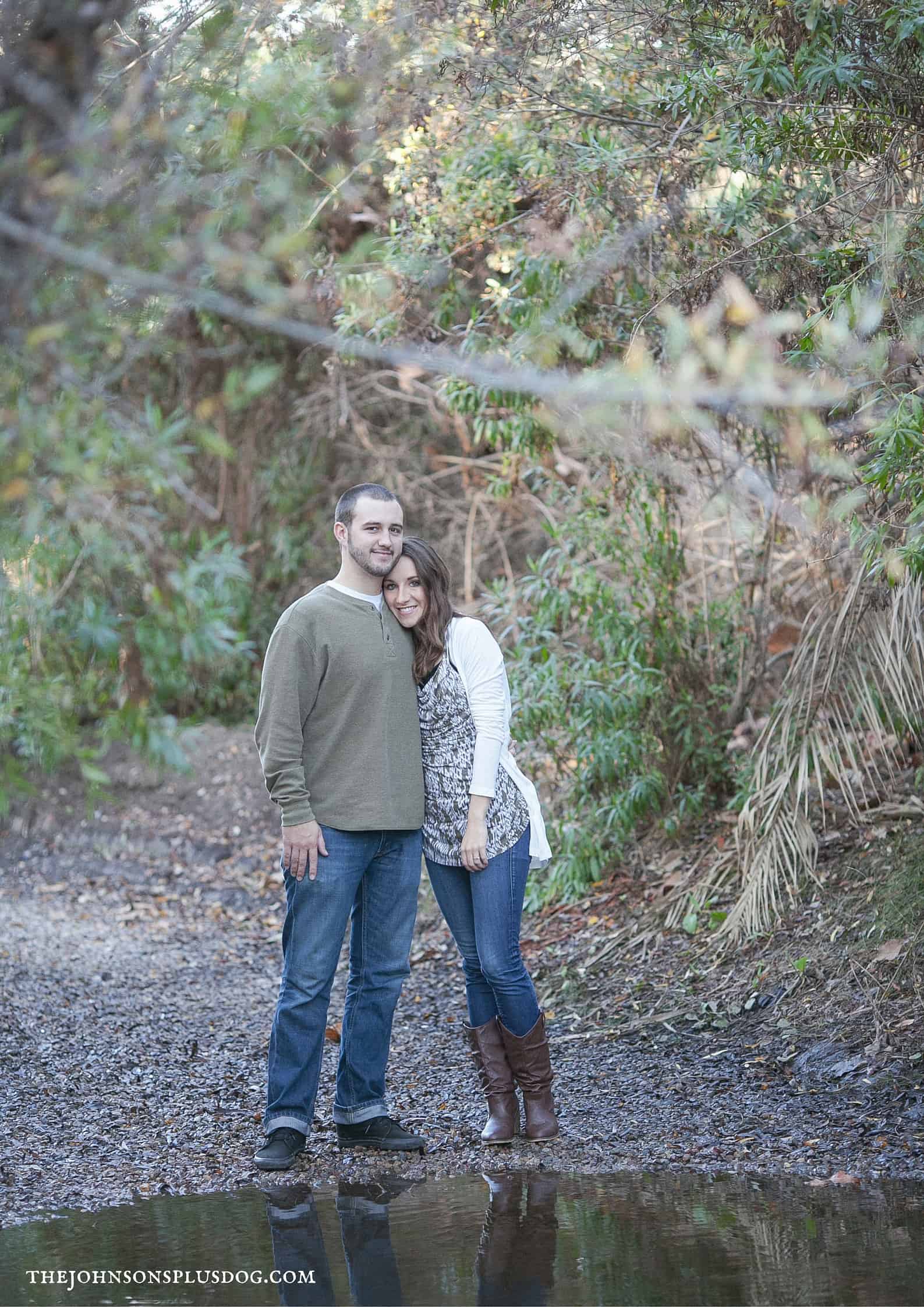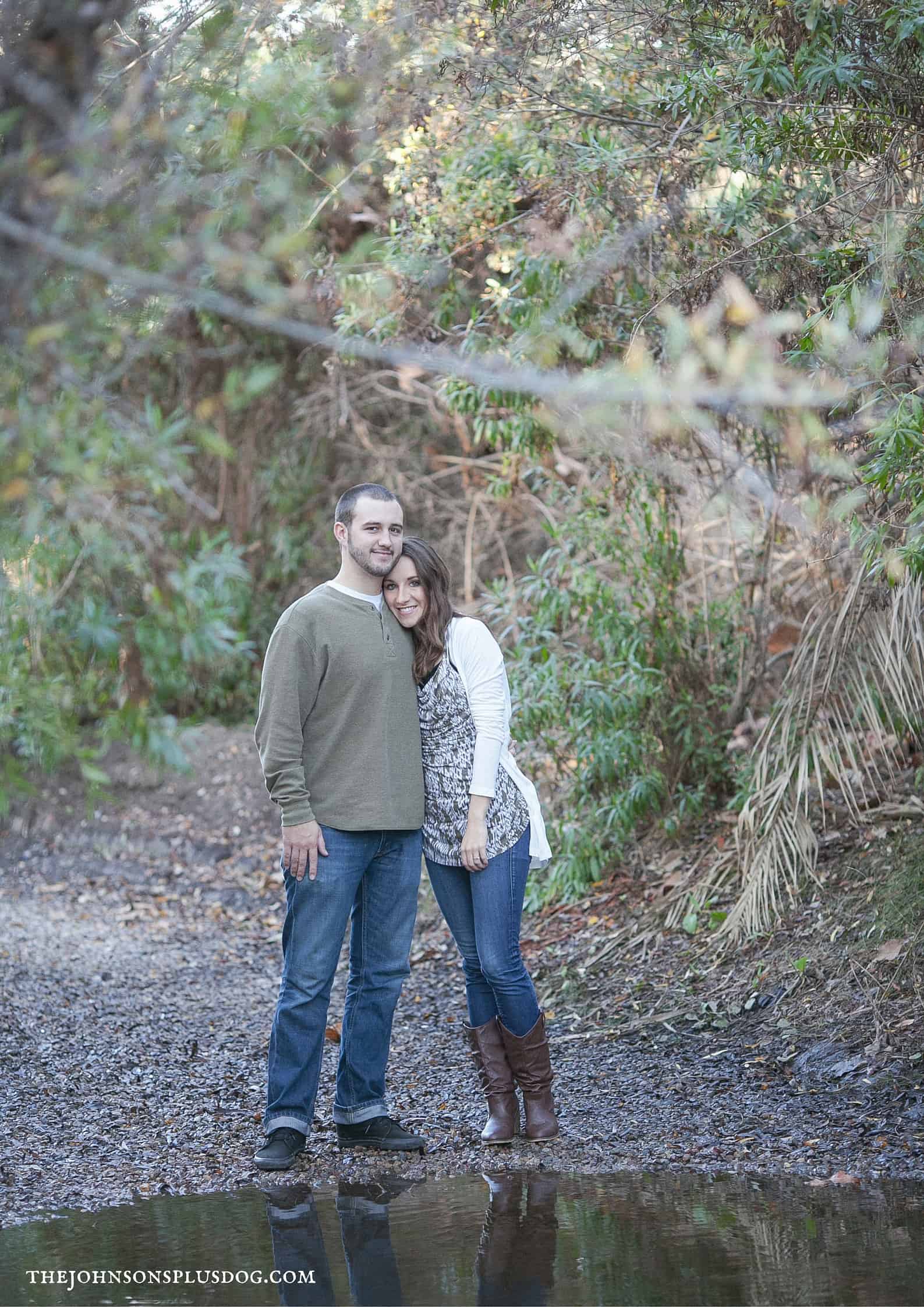 Choose an outfit that you feel both comfortable and great in.
Being a model in nerve wracking enough (read my advice about being nervous for your photo session here), do yourself a favor and choose clothes that you look and feel fabulous in. On the same note, be sure you are comfortable. Even though those new heels look awesome on you, if you're in pain or discomfort you'll be able to tell in the photos.
Match your style to the location.
Be sure your outfits match the feel of your location. Going the beach for your shoot? Try a long flowing maxi dress and go barefoot like this couple. Trekking it through the streets of downtown urban style? Try bright and bold colors or go formal like these photo shoots. Flannel is always a great option for scenic nature locations.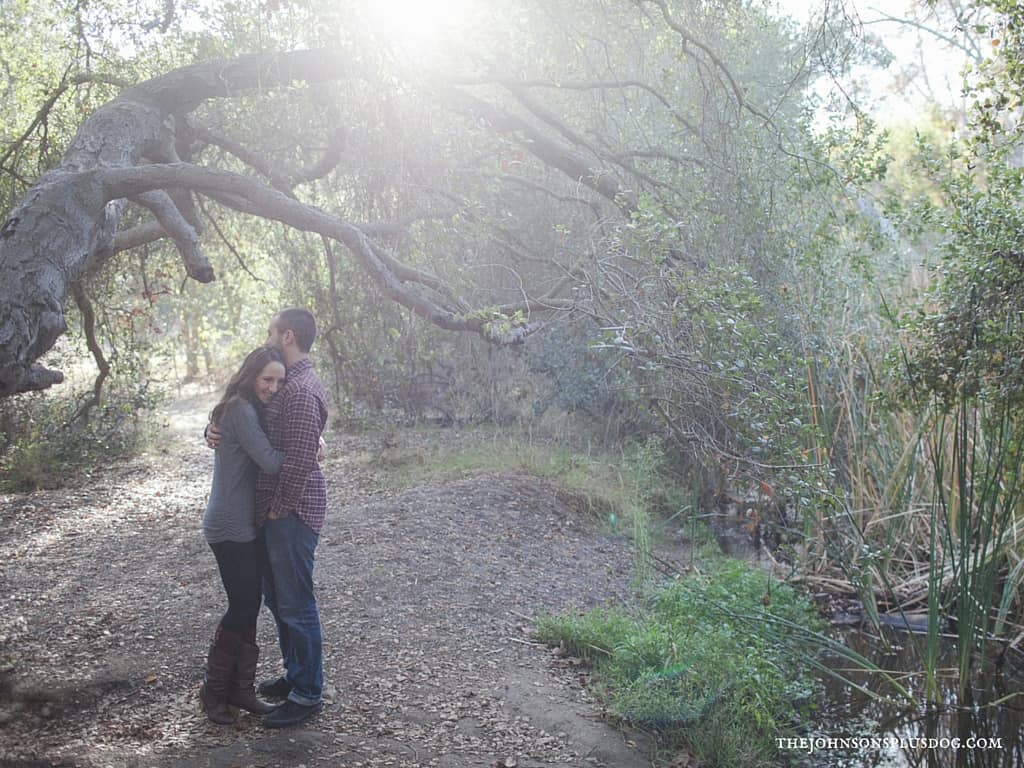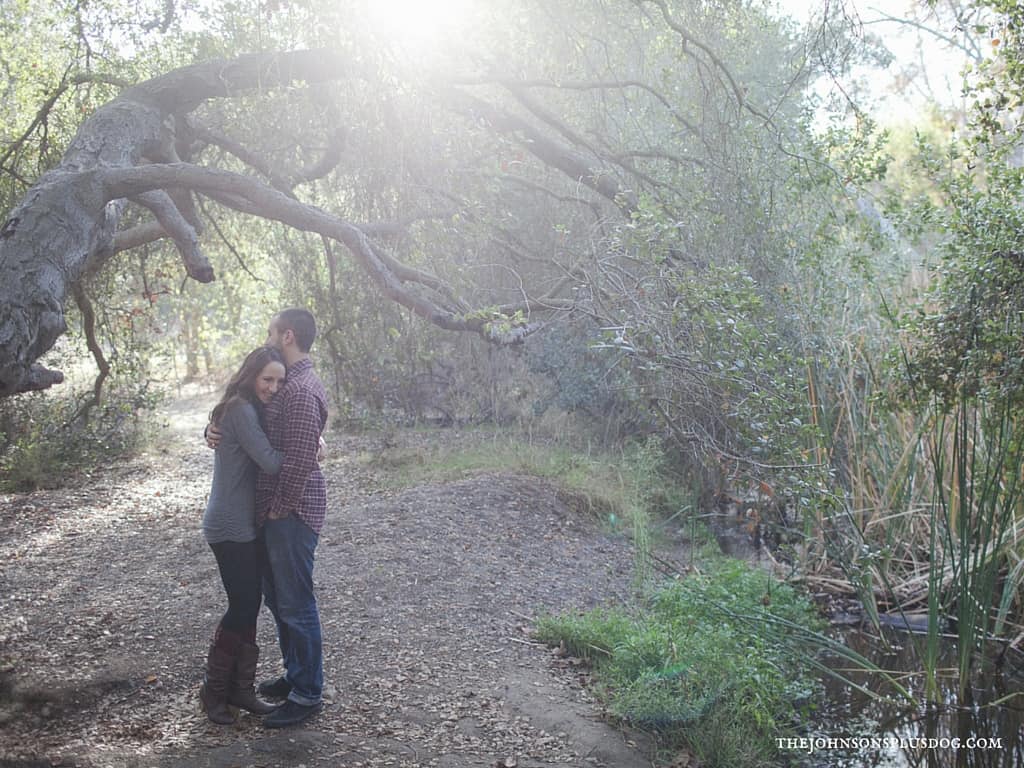 Bring a few different outfits.
You will definitely want to bring some options so you can have some variety in the photos. I would recommend no more than three different outfits. Don't forget to make sure you can have some fun in at least outfit.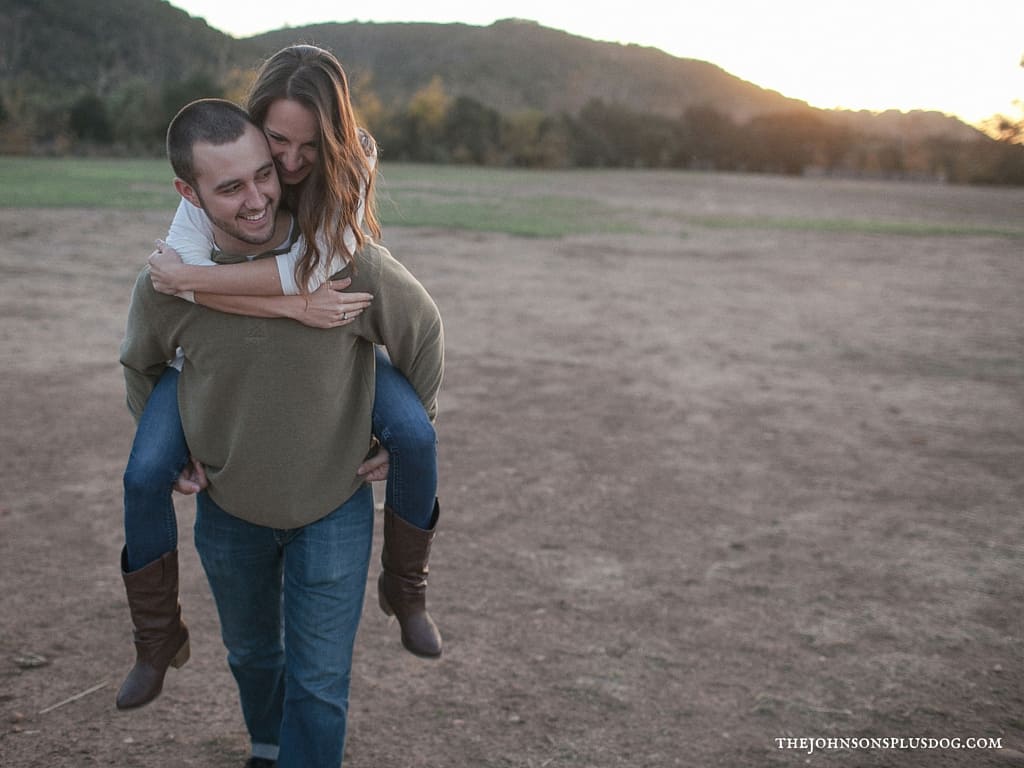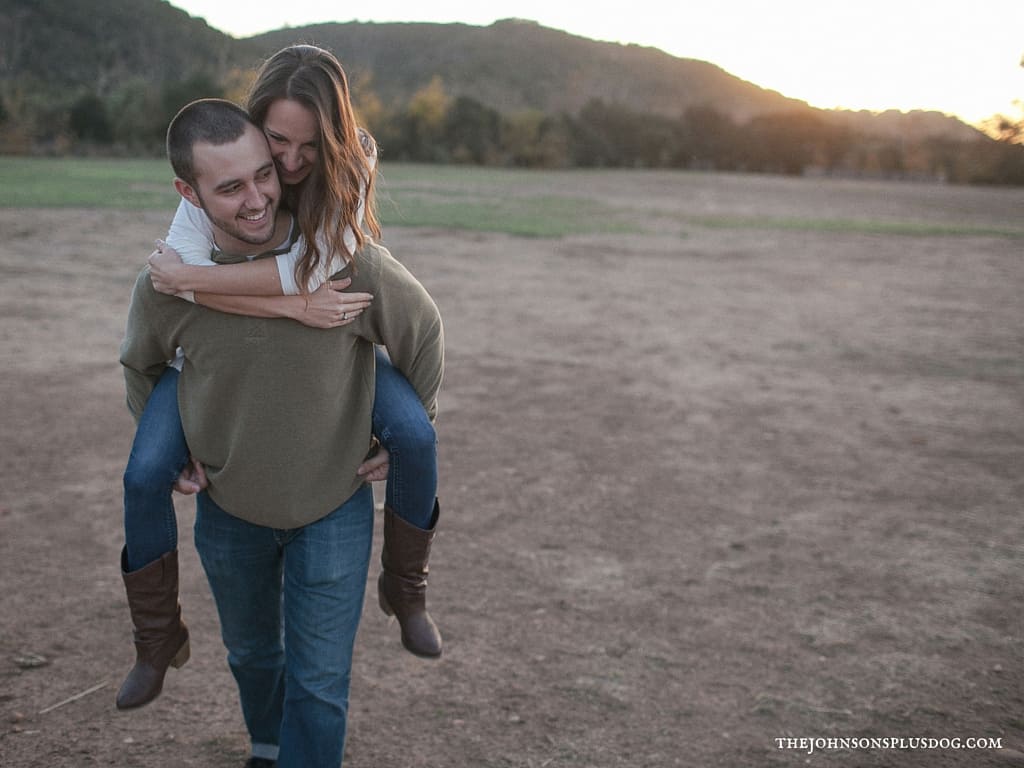 If you're out in the middle of a park and there's nowhere private for outfit changes, here's my best advice. Keep a tank top undershirt consistent in all outfits and use a dress for your 2nd outfit. That way you can get down to your tank top, put the dress on, take the pants off. Then when you're ready for the 3rd outfit, you can put the pants on under the dress. It worked like a charm for me!
Avoid trendy clothes.
Your engagement photos are timeless. They will be hanging up on your wall for years to come. Be sure you choose outfits that timeless as well. You don't want to give your grand kids anything to make fun of later down the road, right?
Deciding what to wear for engagement pictures doesn't have to be that tough, right? I would love to see what you came up with. Share a link to your engagement pictures in the comments!