Toys can take over your living space. Corral the mess with these 30 ideas for toy storage in the living room.
While it would be nice to have a designated playroom to store all of your child's toys – if you're anything like us, you don't have that luxury. Even if you do have a playroom, It's inevitable that toys will creep into your living space when you aren't looking.
Keeping them organized and put away can be a challenge. Let's be honest, kids don't like to clean up their toys, it's a fact.
So, what do you do when there are toys covering every bit of floor space in your living room? Come up with creative ideas for toy storage that will make it easier and quicker for your kiddos and you to clean them up and get them out of sight!
I gathered some of the best living room toy storage ideas and put them all together. It's a mixture of DIY ideas, toy storage inspiration, and some that you can buy. Let's check them out!
This article featuring toy storage for living room contains affiliate links, but nothing that I wouldn't recommend wholeheartedly. Read my full disclosure here.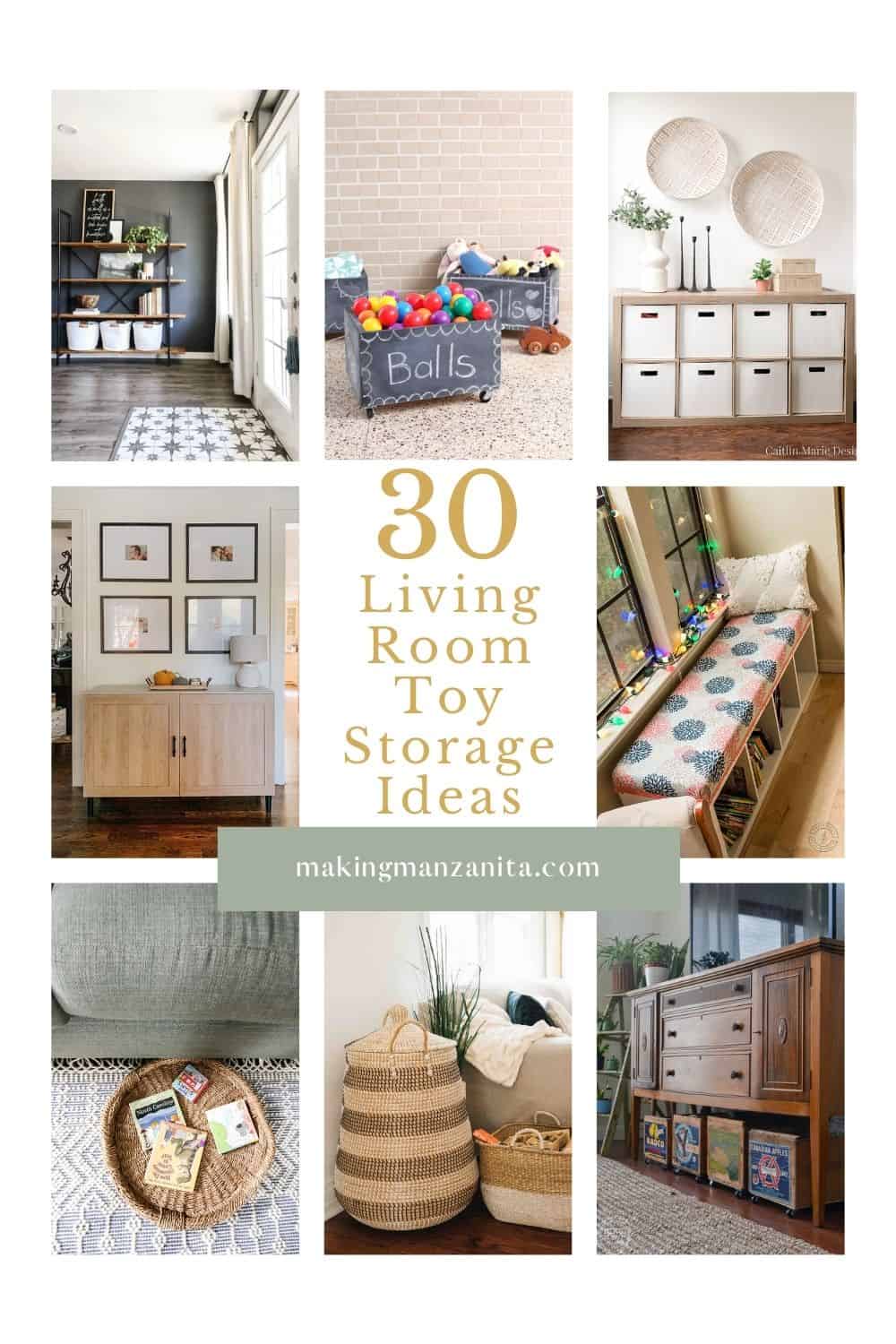 Toy Storage for Living Room: DIY Projects & Ideas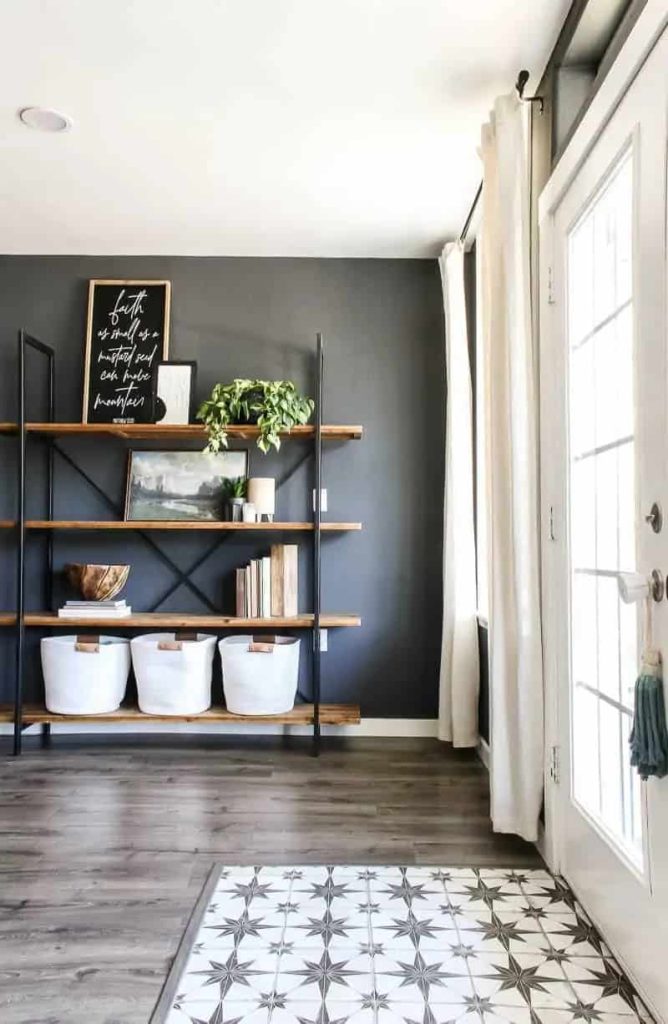 Storage baskets are a great way to store kids' toys in a living room. Baskets come in all shapes and sizes to fit on open shelving to give kids easy access to toys and give you a place to hide them away when they aren't being used.
P.S. This living room storage idea is from our living room. Check out more details of our modern boho living room renovation! We absolutely love our shelving unit, you can buy it here! Here are the baskets we used for the toys as well!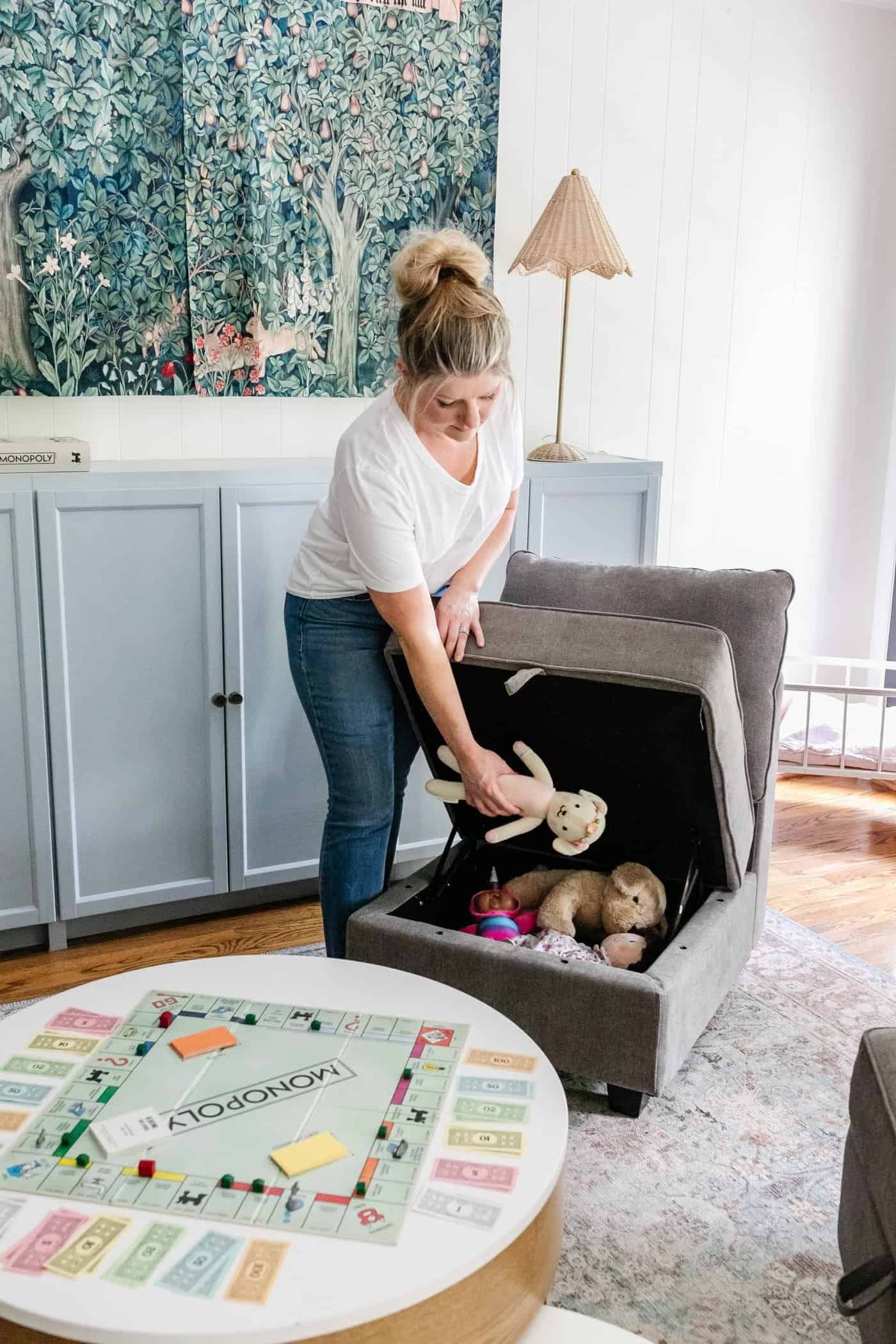 Hidden storage for toys that does double duty is perfect for small spaces. This chair seat lifts up and gives you a place to store smaller toys, stuffed animals, or even board games.
Be sure to check out the other storage solutions for toys in this space!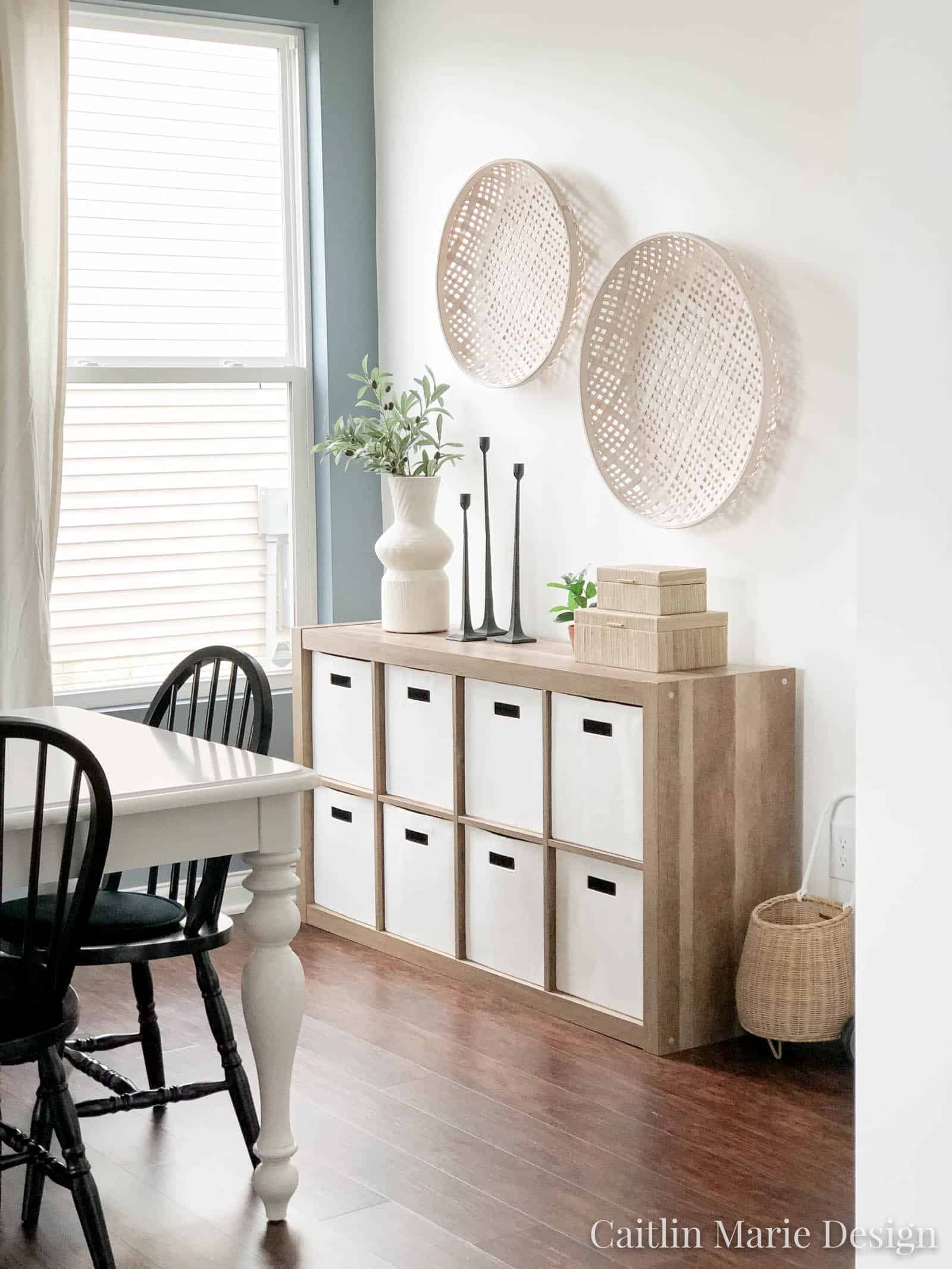 A cube organizer looks great in the living room. Each section can have its own storage cube to hold small toys or children's books.
You can store a lot of toys in this toy organizer and keep them easy to access, but out of sight when not being played with.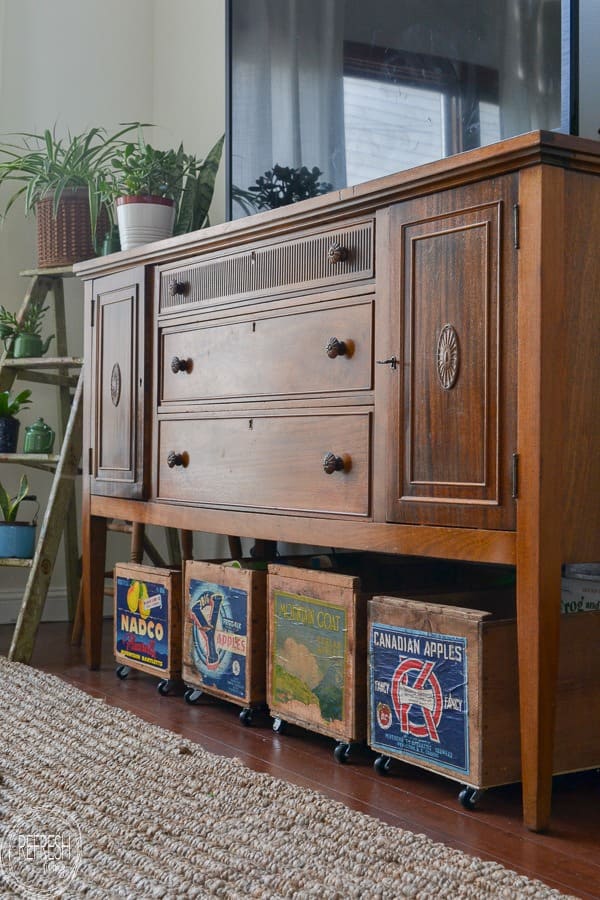 Turn vintage fruit crates into rolling cart toy bins that will tuck away out of sight under a console table.
Adding wheels is a great option to make it easy for kids to get to their toys and then put them away when they're done playing.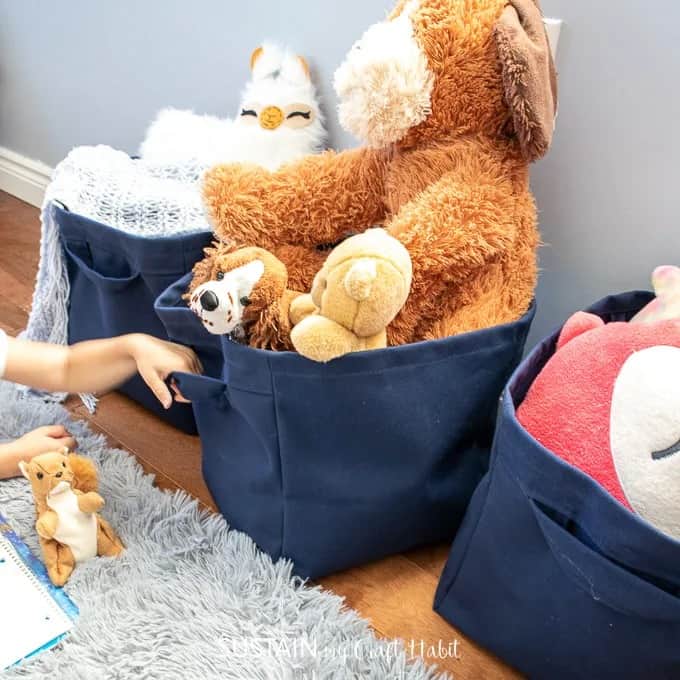 You don't have to buy storage cubes if you have a sewing machine. This DIY project allows you to choose fabric in the color or pattern of your choice to match your living space.
Add them to your modular shelving system or set them on the floor for an excellent option for living room toy storage.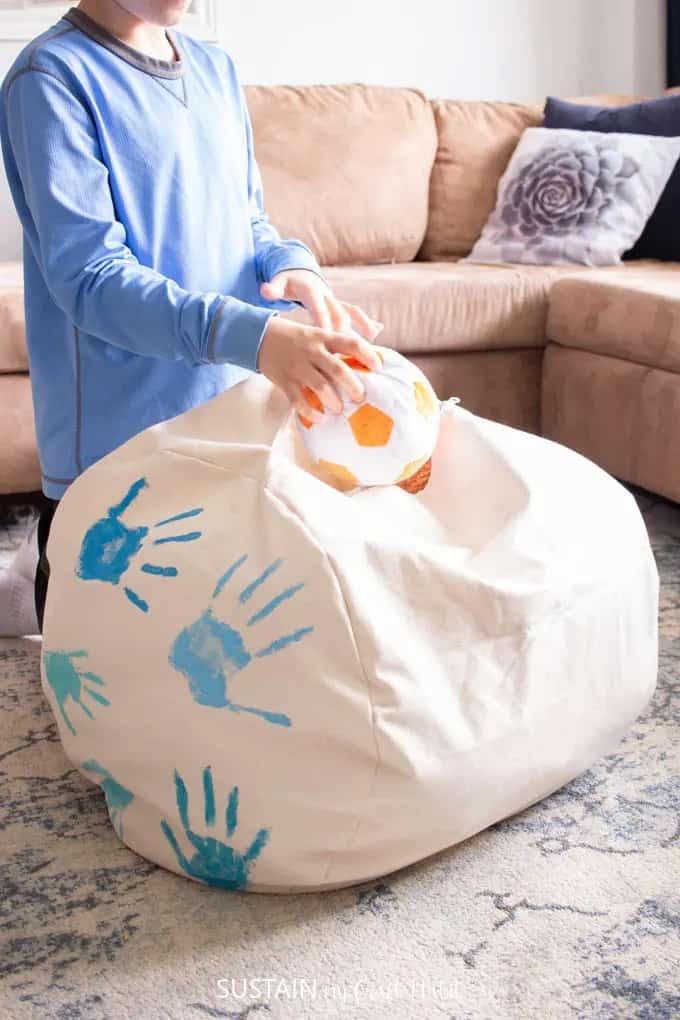 Sew your own toy storage solution that doubles as an ottoman or footrest. It's a great way to store toys in plain sight and when they are put away you have a great place for putting up your feet!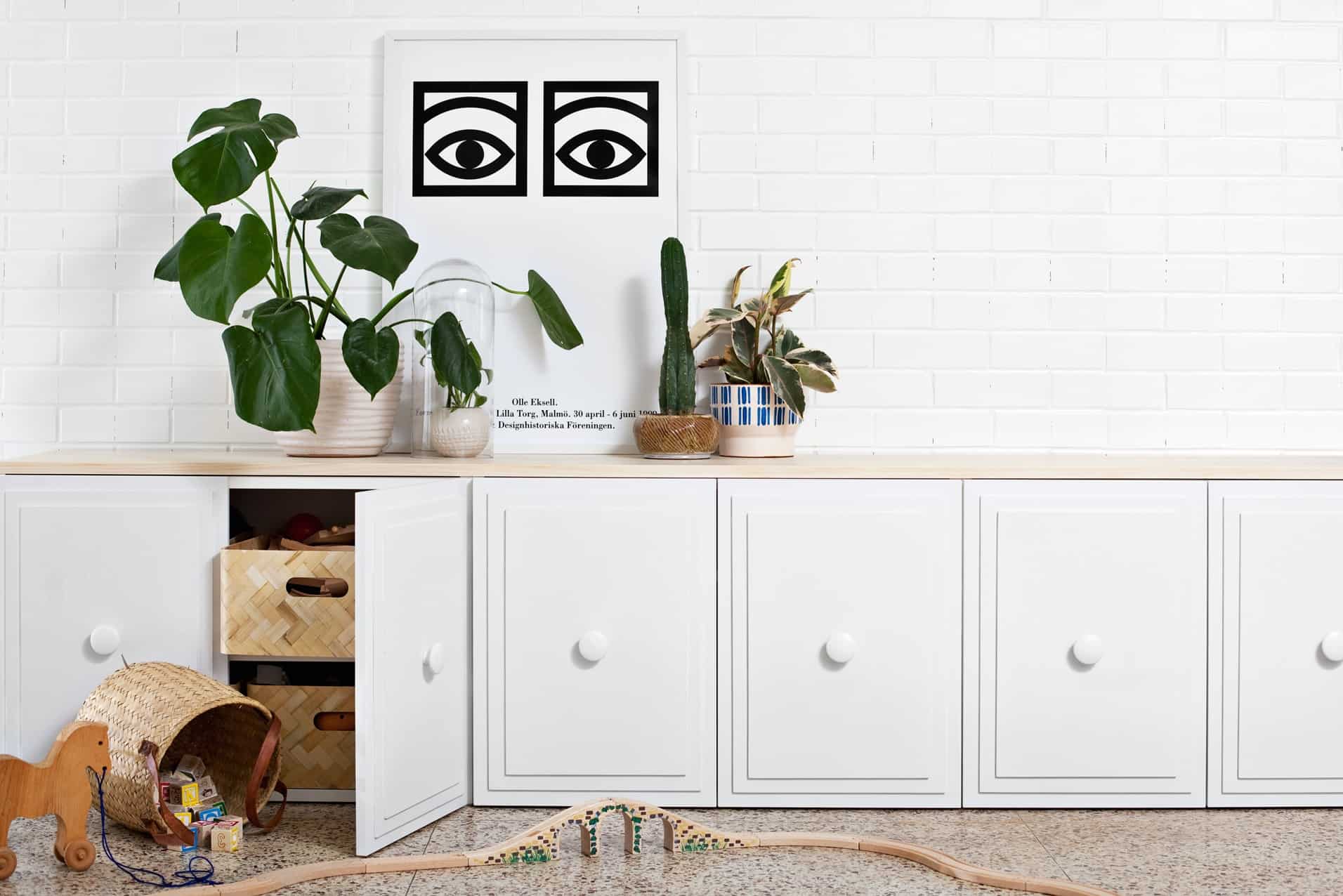 IKEA hacks are an affordable way to create toy storage in your living room. This toy storage solution for your living area features closed doors to hide all the toy clutter from view.
Small children will be able to reach all their toys and learn to start putting them away when they're done playing.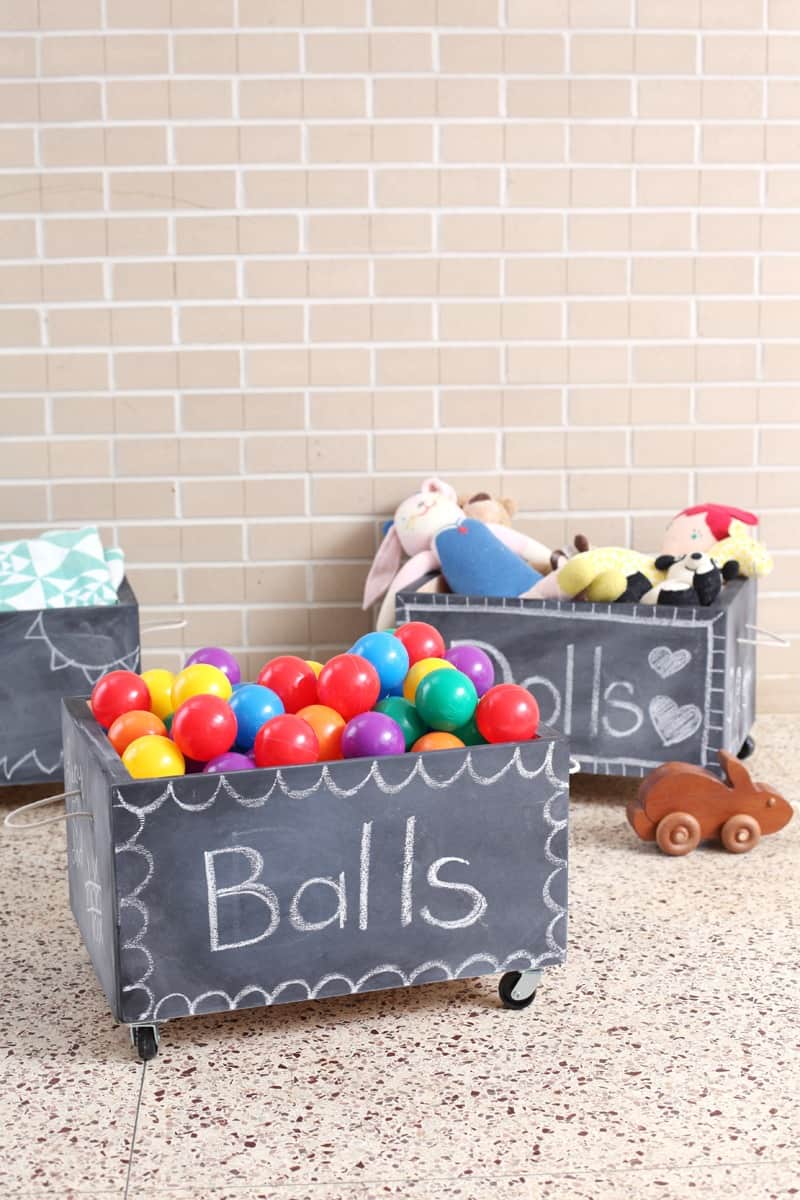 $5 crates and plywood become awesome chalkboard toy storage for your living room. As they grow up you can still use them for shoes or sports gear.
Use chalkboard paint on the sides and they become a great place for kids to be creative or learn to read and write.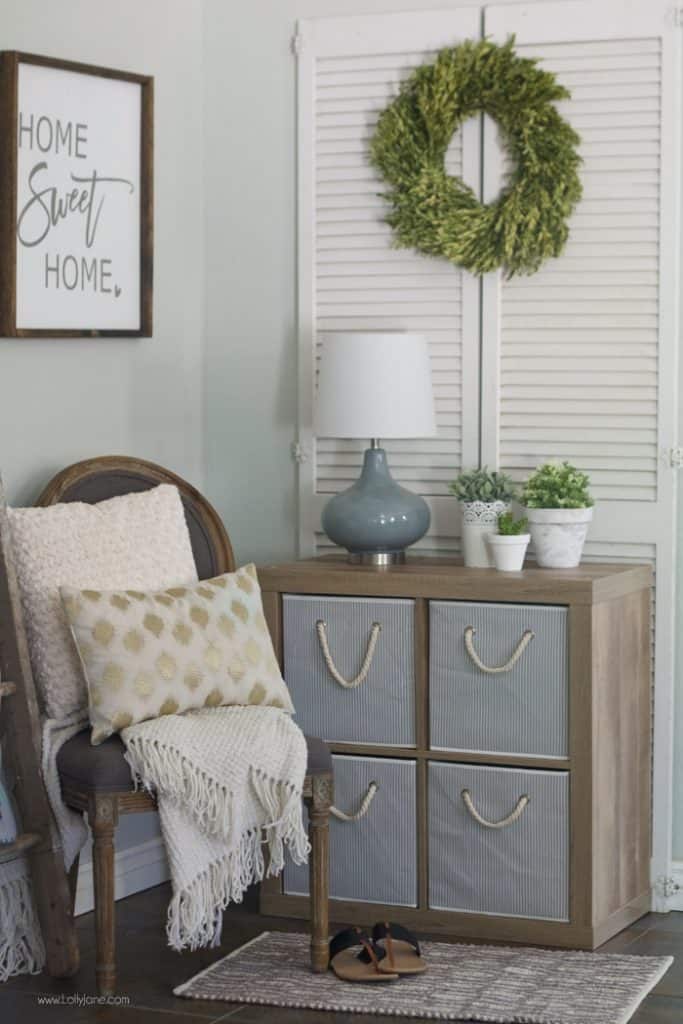 Here is another cube storage solution that has room for just 4 storage cubes. This one is perfect for small living rooms.
Kids don't need to have all of their toys in your living area, so you can tuck this one away and use it as a side table next to an accent chair or sofa!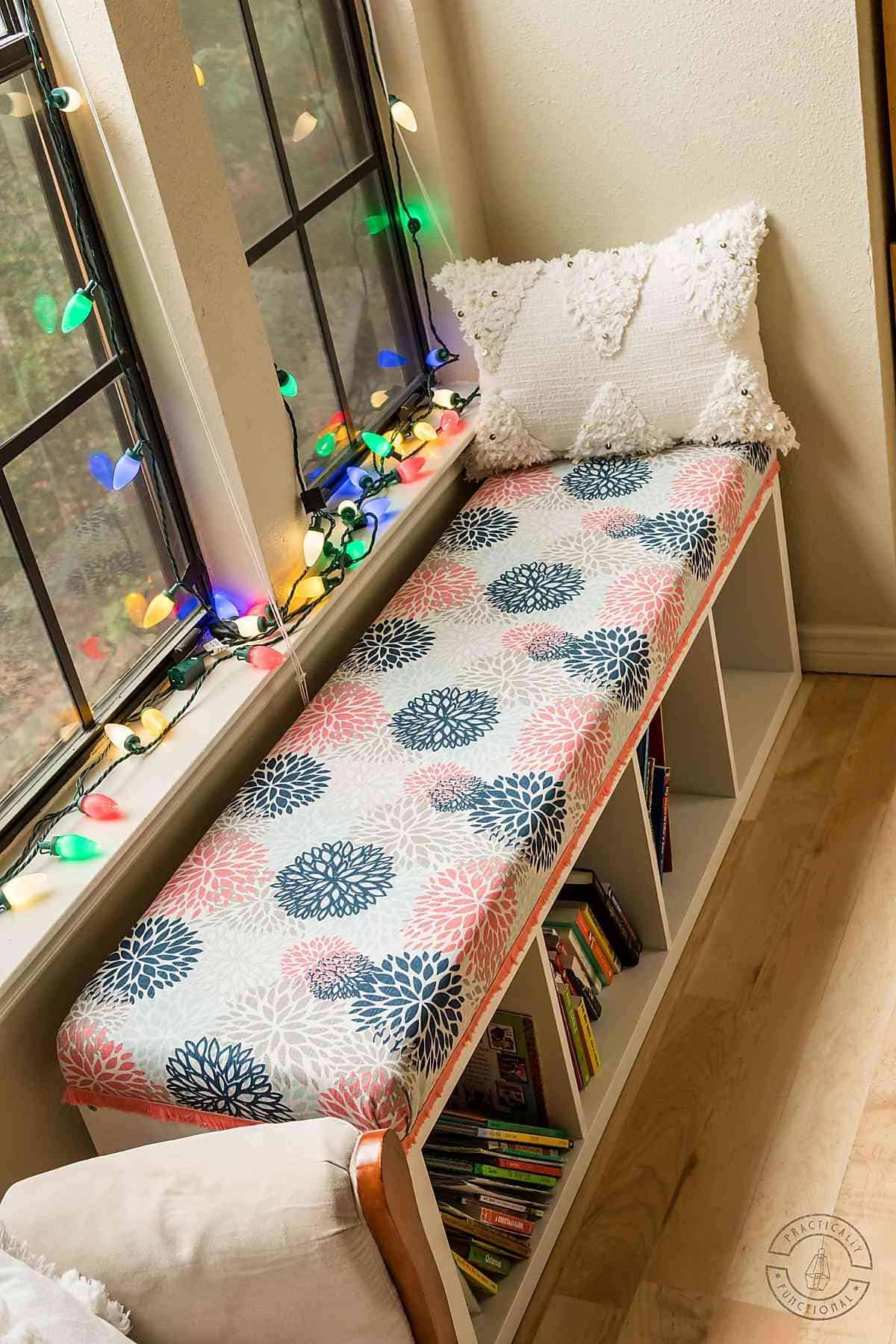 Build your own bench with book storage underneath for all of your child's books. It's great to add to a living room or sitting room and you can even make it a built-in window seat.
Kids will love sitting in front of the window while they enjoy their favorite books. You might even want to use it!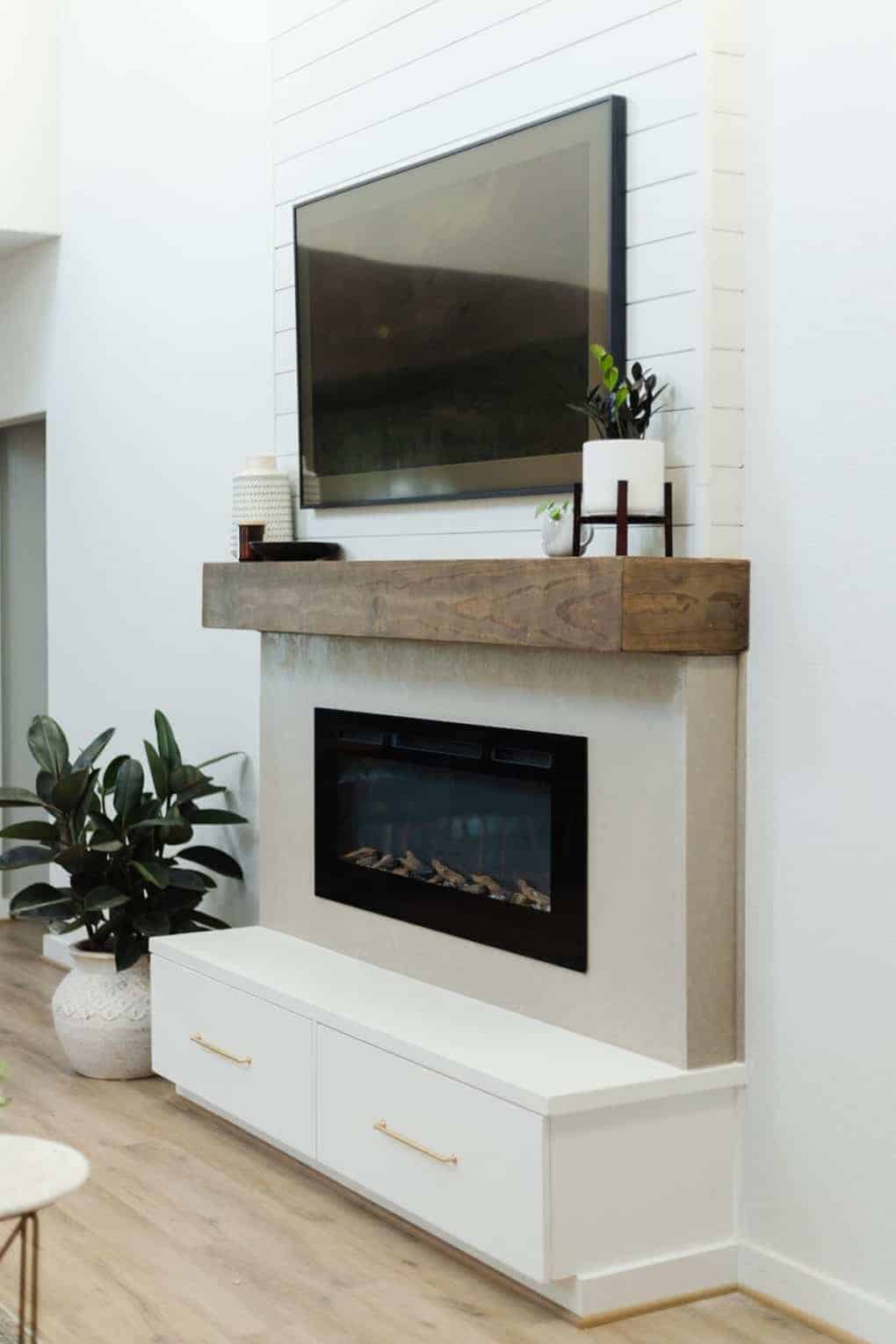 Adding drawers under a wall-mounted electric fireplace makes great storage space for toy storage. What a great place to store board games that the whole family can play!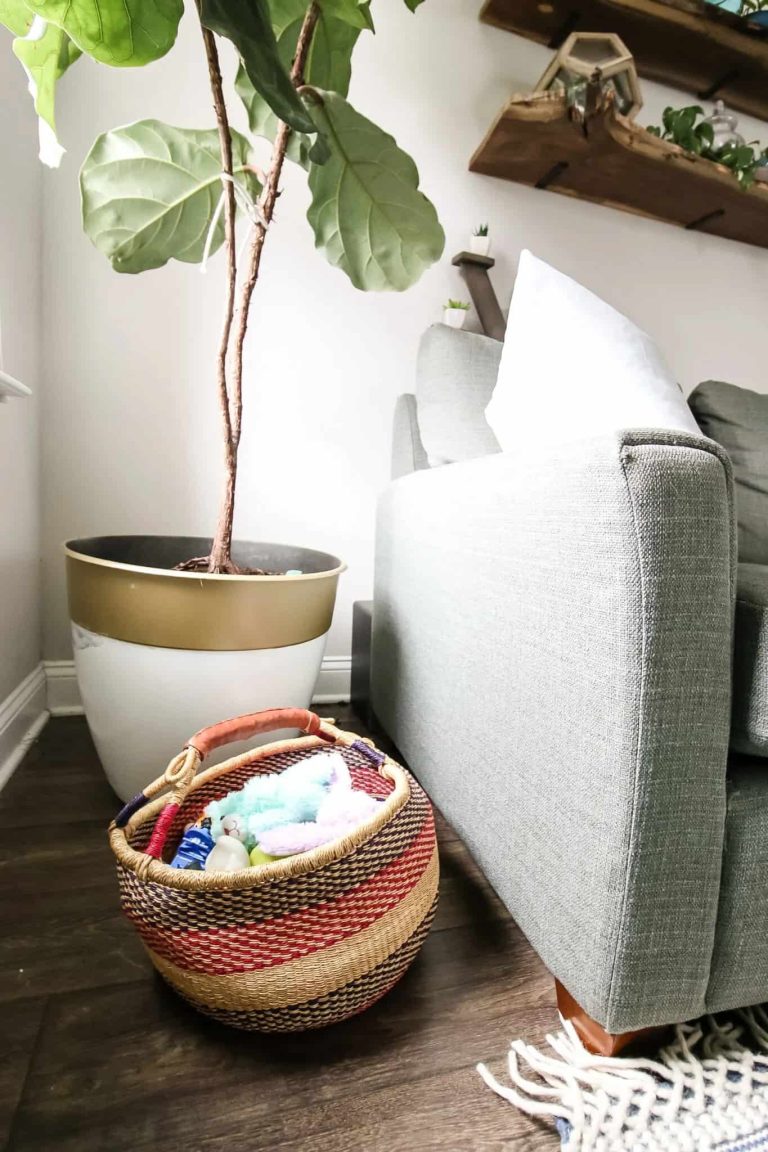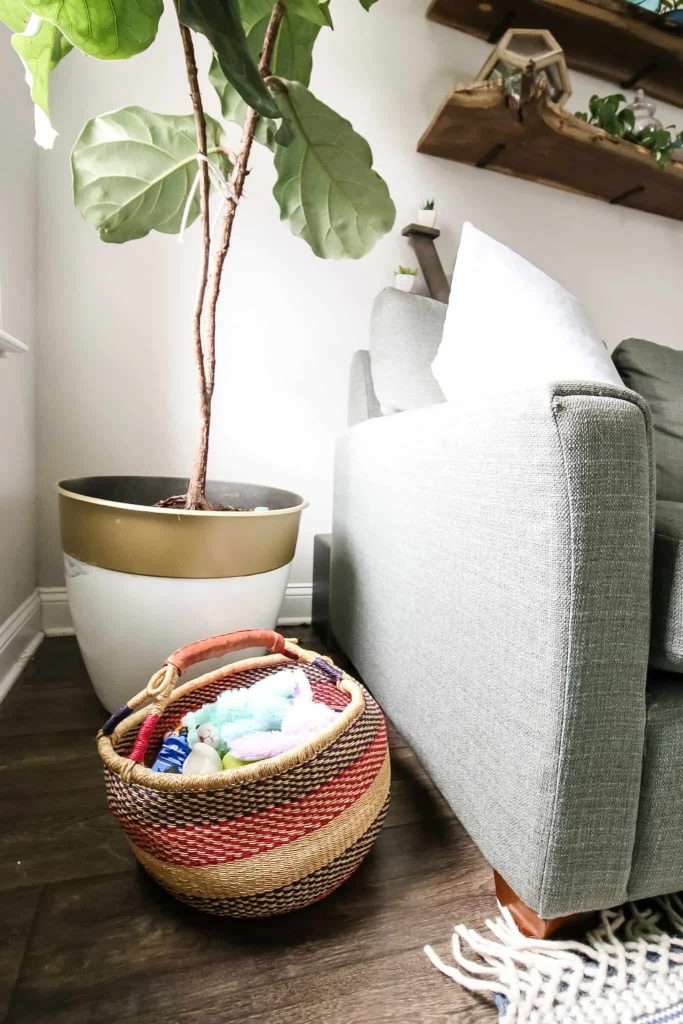 Baskets are the perfect place to store toys in the living room. You can use large baskets styled in the corner or next to the couch to corral all the toys when they aren't being played with.
You can also use short wicker trays that will slide right under the sofa for small toys or favorite books.
Older children can use baskets of all shapes and sizes to store art supplies or books or video games in the living room.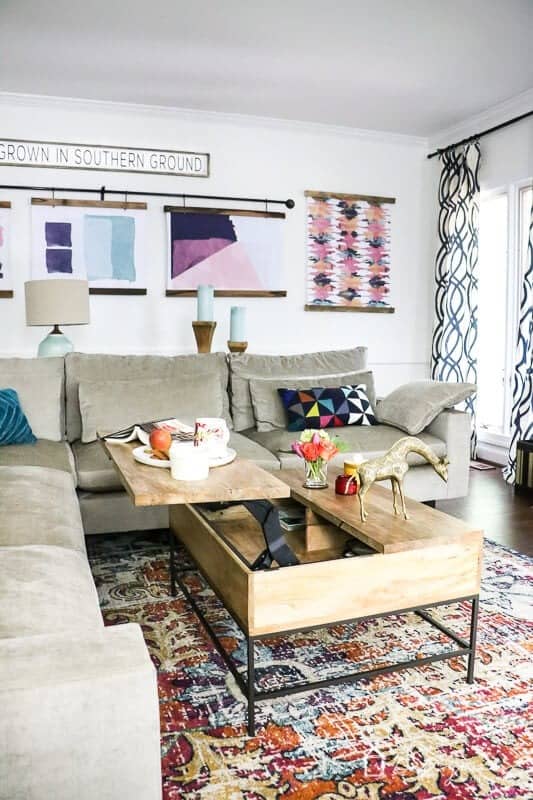 A storage coffee table with a lift top is a great idea for storing toys in the living room. Everyone needs extra storage in the living room and furniture that does double duty is an easy way to add storage that no one will know is even there.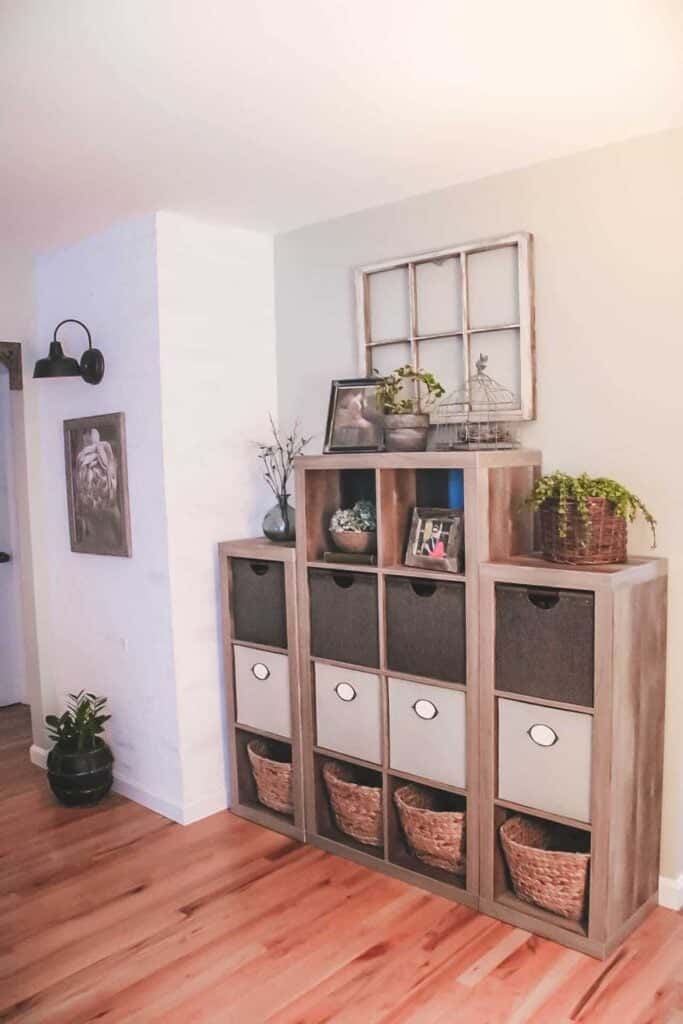 ​14. Cube Storage – Cottage on Bunker Hill
Different size cube storage units create interest in a living space while adding much-needed toy storage. Cube bins are a good option for organizing and storing small toys, art supplies, puzzle pieces and board games.
Soften up the sharp edges by adding a row of baskets to the bottom for more texture and more storage space!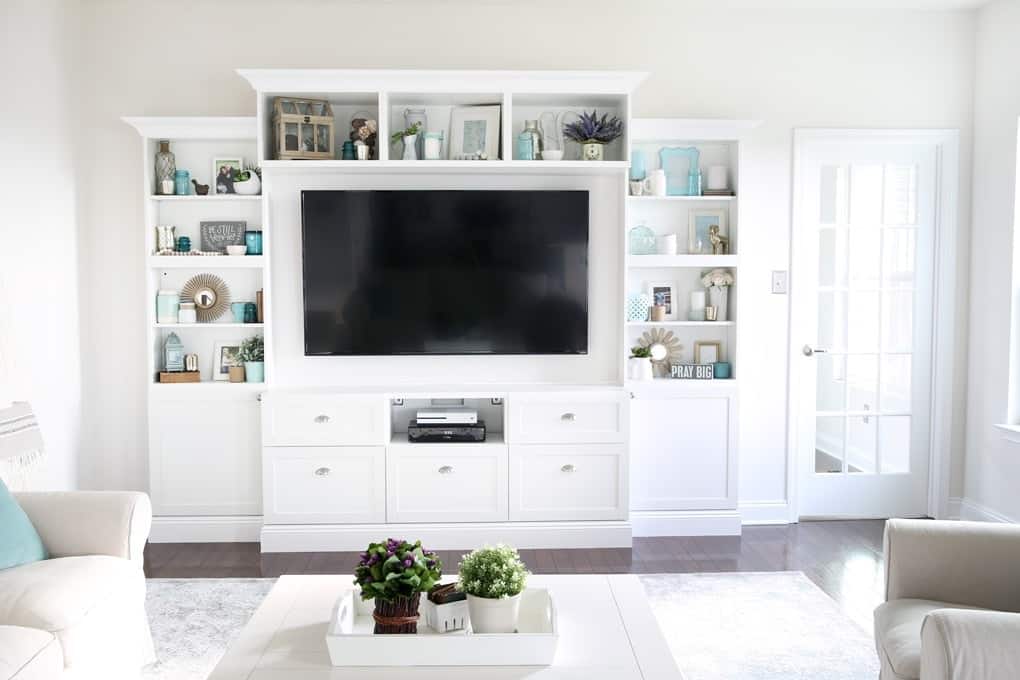 Drawers in a built-in entertainment center, like this one made with the IKEA Besta system, in the family room are perfect to use for favorite movies, books, or board games.
Family night will be so fun when you can get to what you want easily and put it away out of sight when you're done.
Hello Central Avenue shares six different toy storage ideas that you will never know are in your space.
See how to hide toys in plain sight in your living room using baskets, magazine holders, and four other toy storage options you may have never thought of using.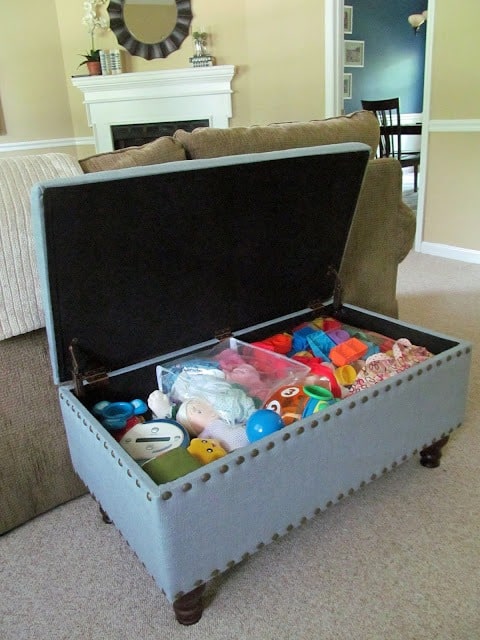 Ottomans can do double duty when they also have storage space inside. This flip-top ottoman behind the couch will give you lots of space for toys and board games.
You and your kiddos will be able to clean up quickly when visitors are coming over if you have one of these in your living space.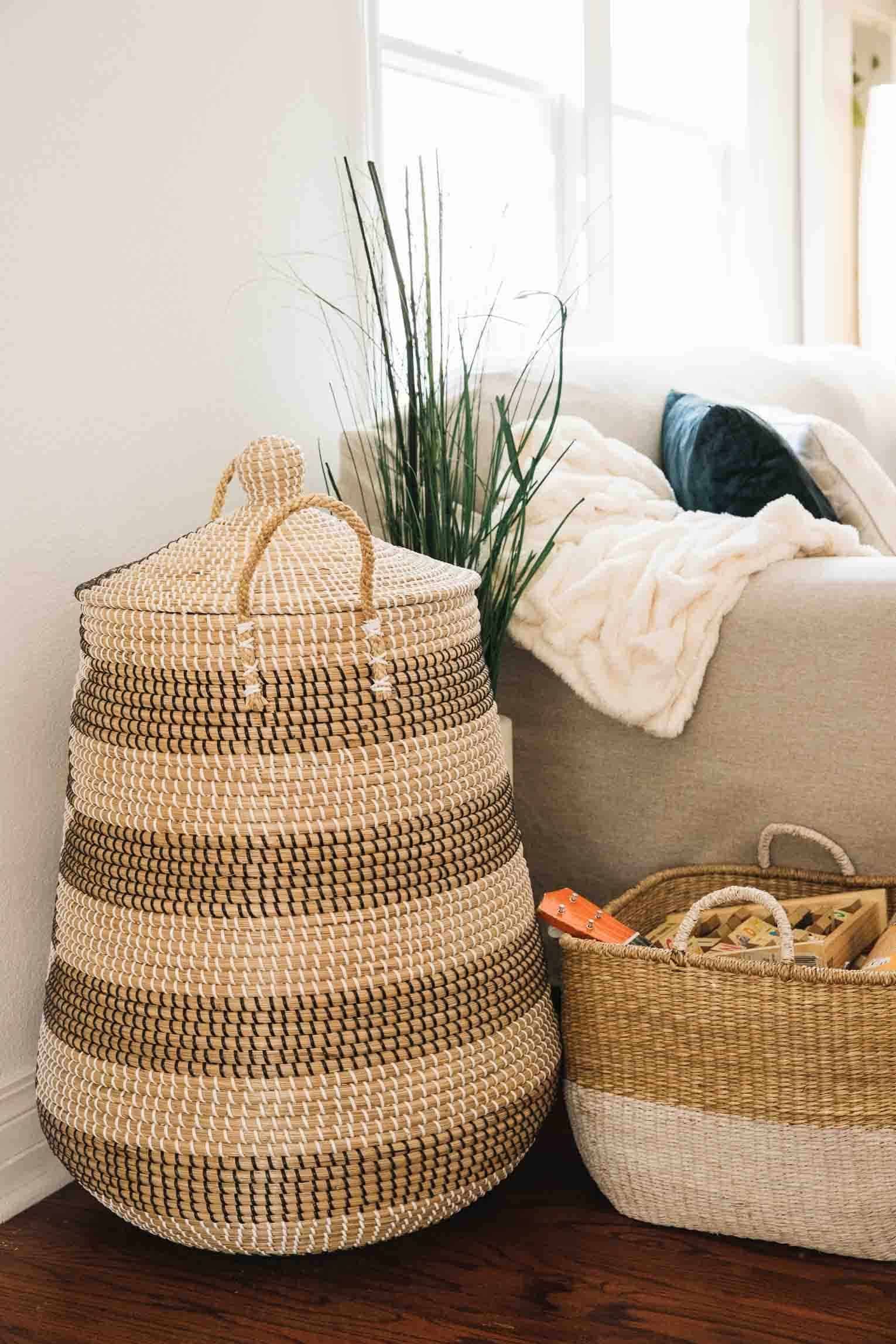 ​Baskets in all different shapes and sizes make great toy storage. What's really great about baskets is that you can buy them to match your living space so that they don't scream toy storage.
They blend right in and no one will ever guess what's inside. I love this basket with the lid to hide everything!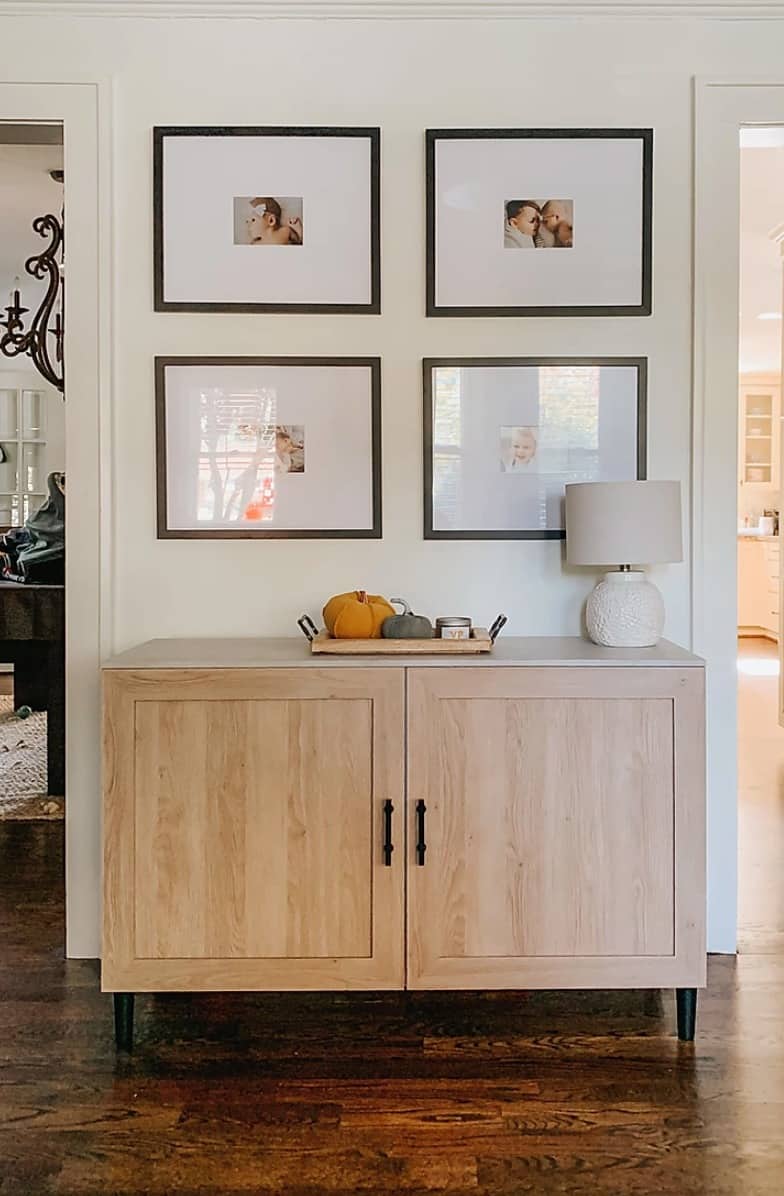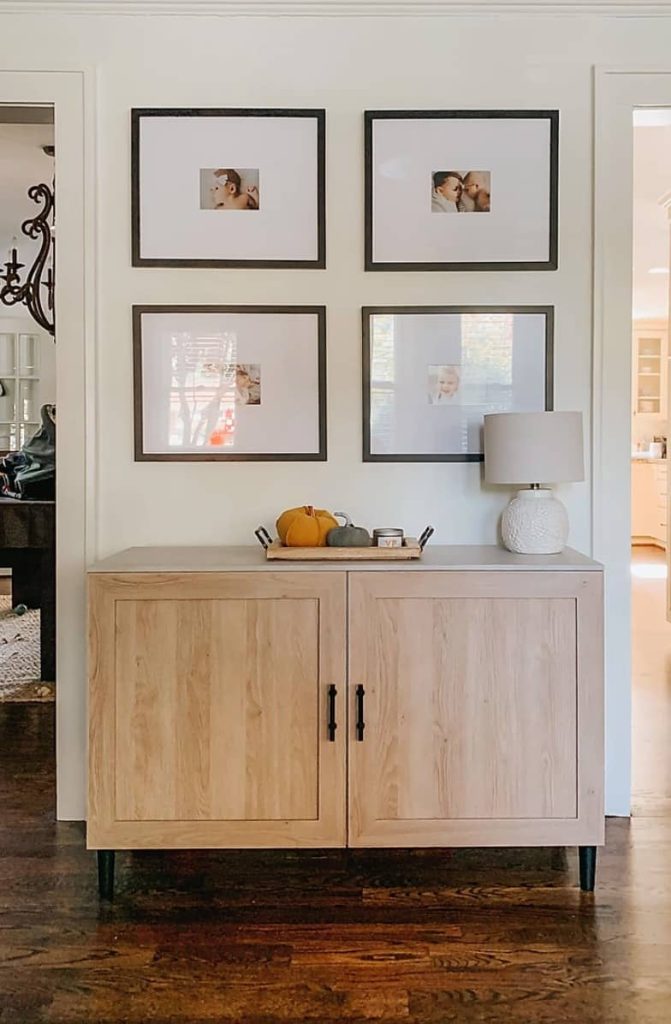 IKEA furniture pieces are meant for the storage of toys. You can customize them to fit your space, add doors, change the top, and add feet.
There are so many things you can do with the IKEA Besta system to make into a high-end-looking piece of furniture that no one will ever guess is storing toys in your living room.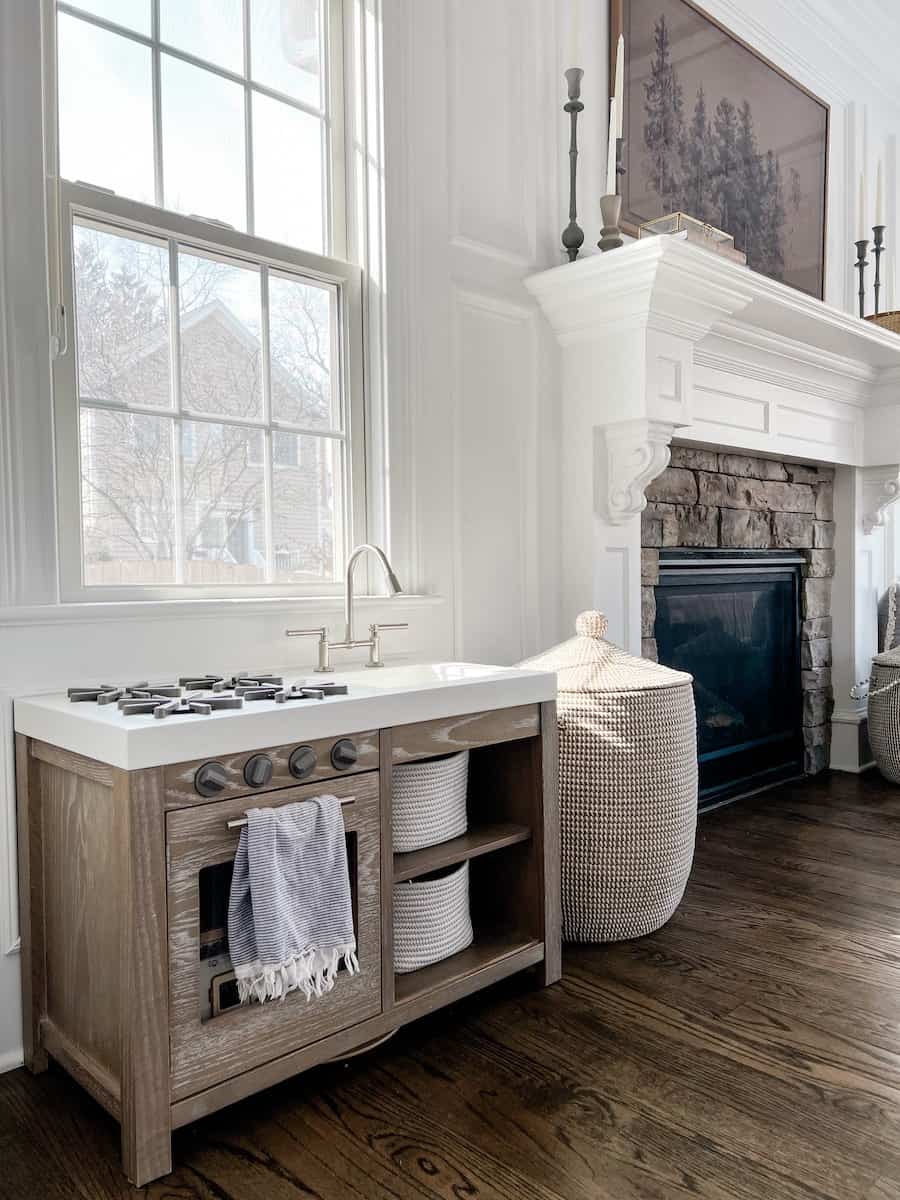 Storing all the toys away from sight in the living room is ideal, but sometimes there are large toys that you just can't hide away. Choose or customize them to match your home decor.
This IKEA kid's play kitchen is the perfect example of a large kid's toy that can be customized to blend into your existing decor. It will blend into the background but still allow lots of creative play for your younger child.
Toy Storage Solutions to Buy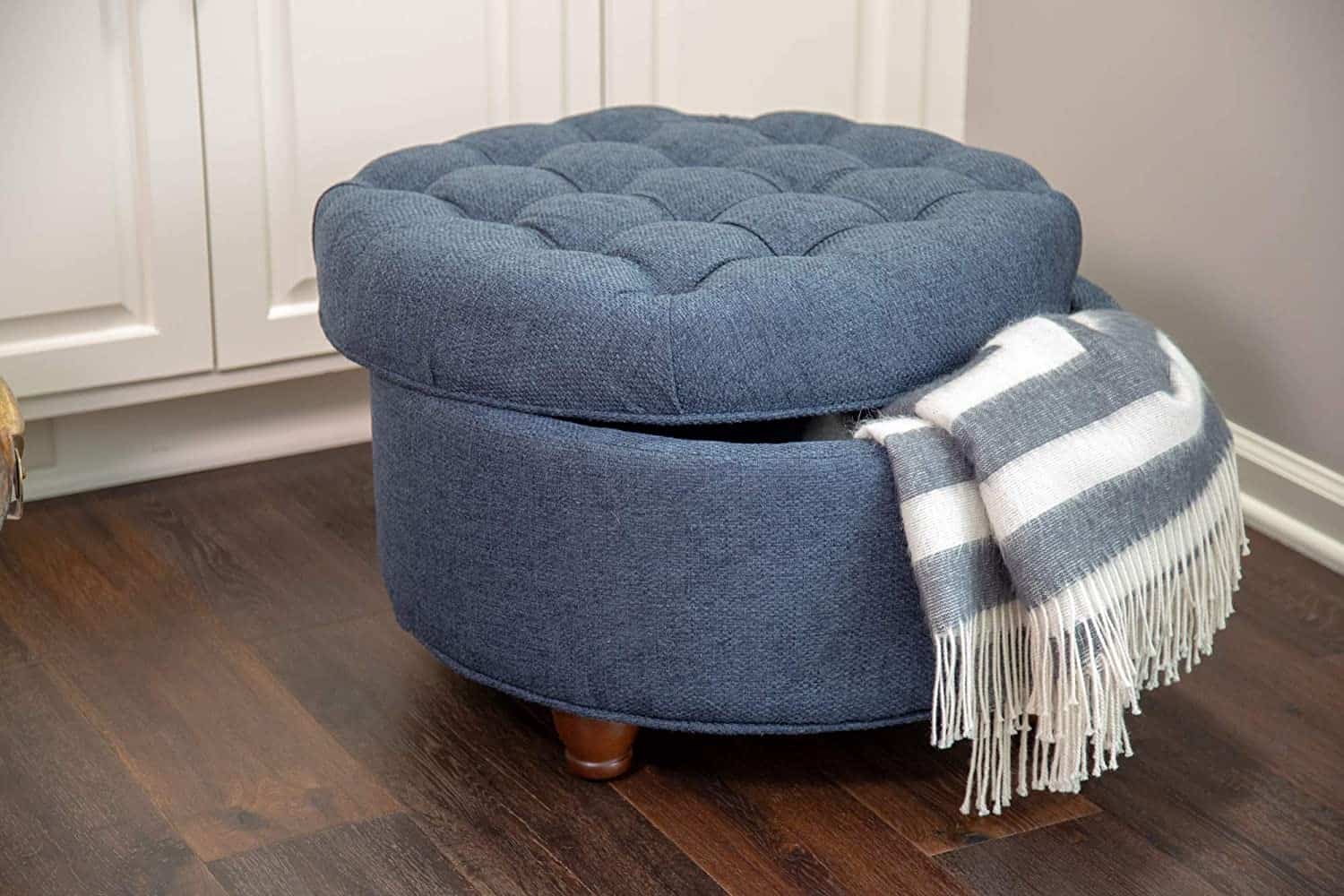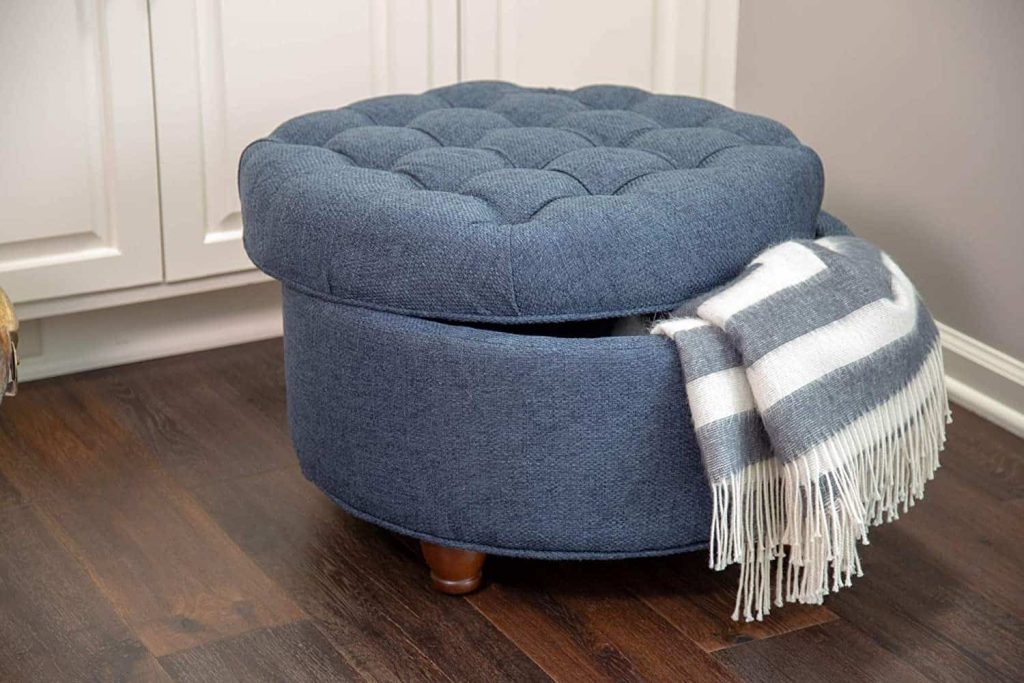 Storage ottomans can be used as extra seating or a coffee table, and as a bonus, you can use them as toy storage! You could also use this for blanket storage!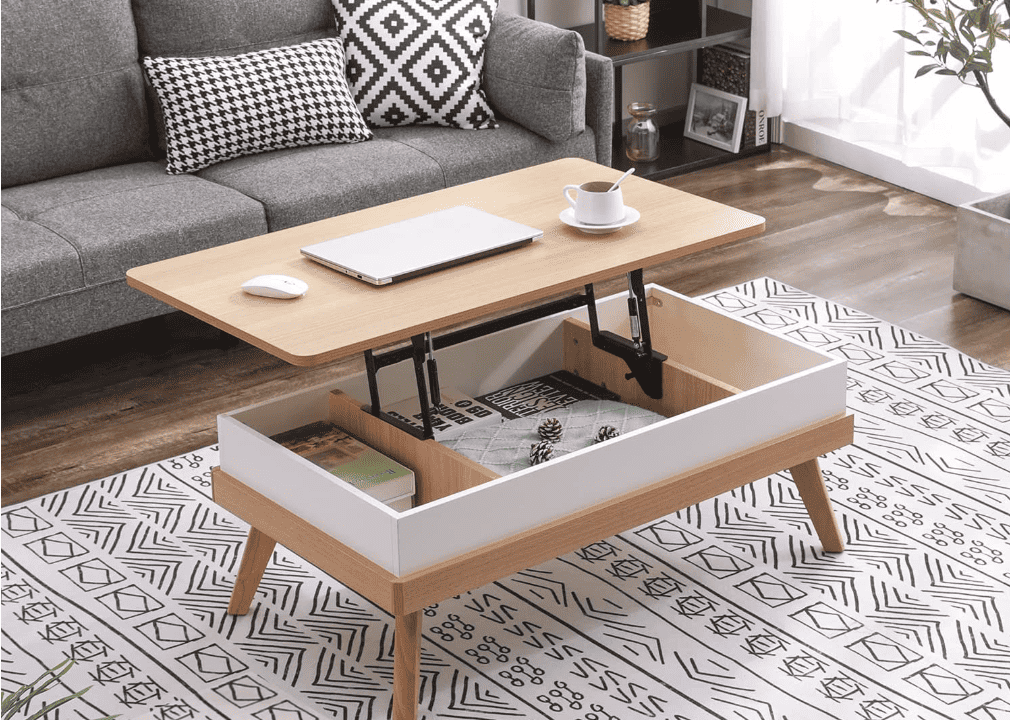 Lift-top coffee tables are perfect for living rooms. You can work on them, eat on them, and even use them as toy storage! They are great for puzzles and board games.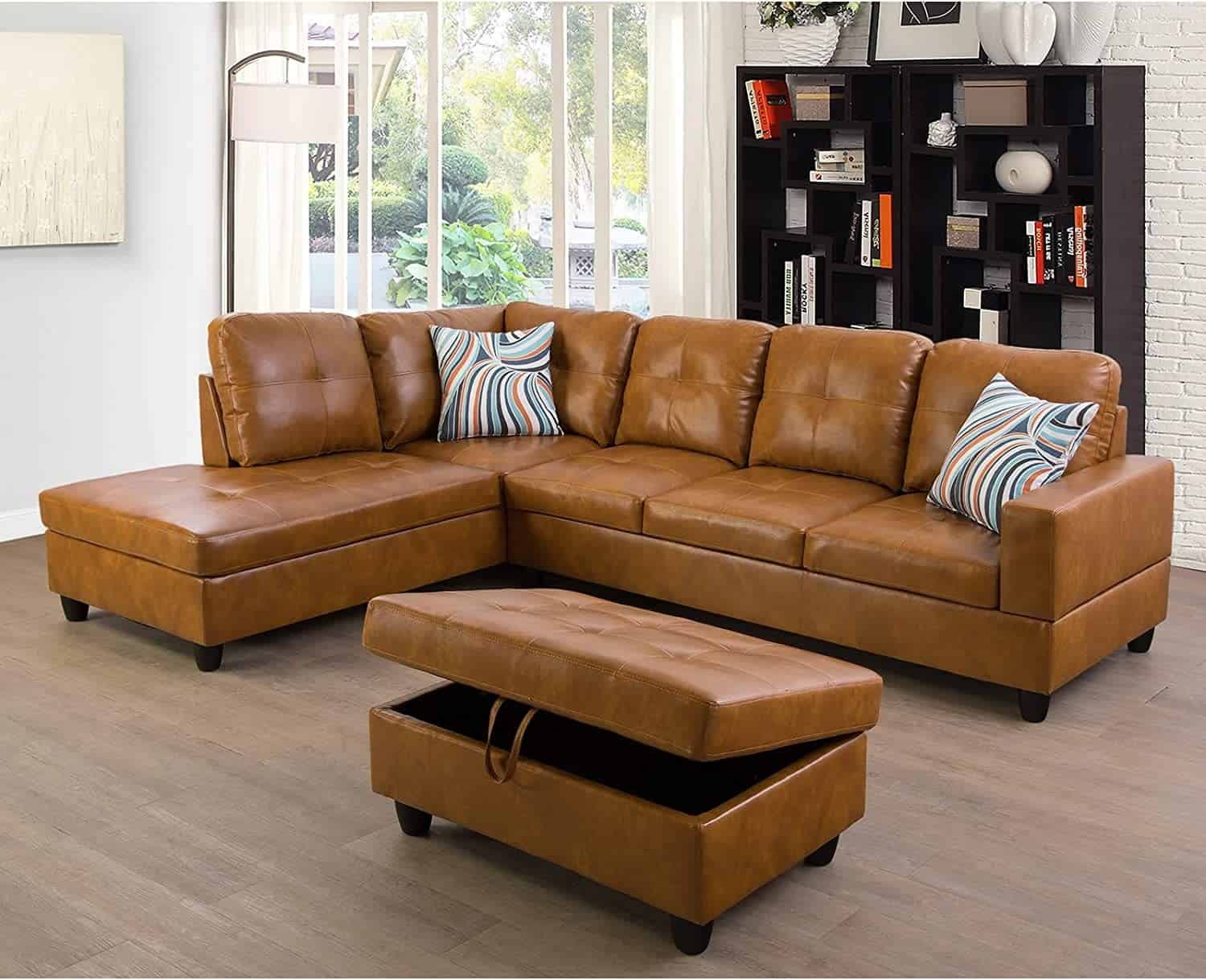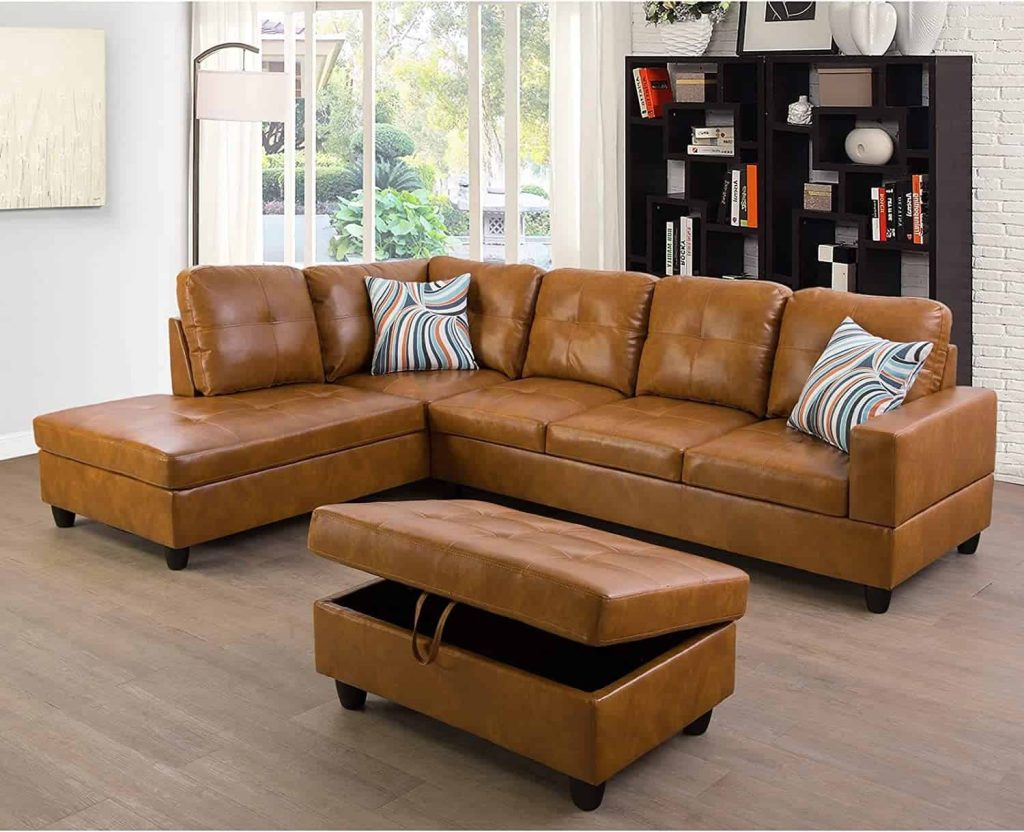 Another storage ottoman option that's rectangular to hold even more toys. If you're in the market for a new sofa for your living room, think about getting one with a storage ottoman!
Small dressers aren't just for bedrooms. They also look great in a living room. You can easily organize and store small toys, puzzles, and board games in the drawers of a modern-style dresser, like this.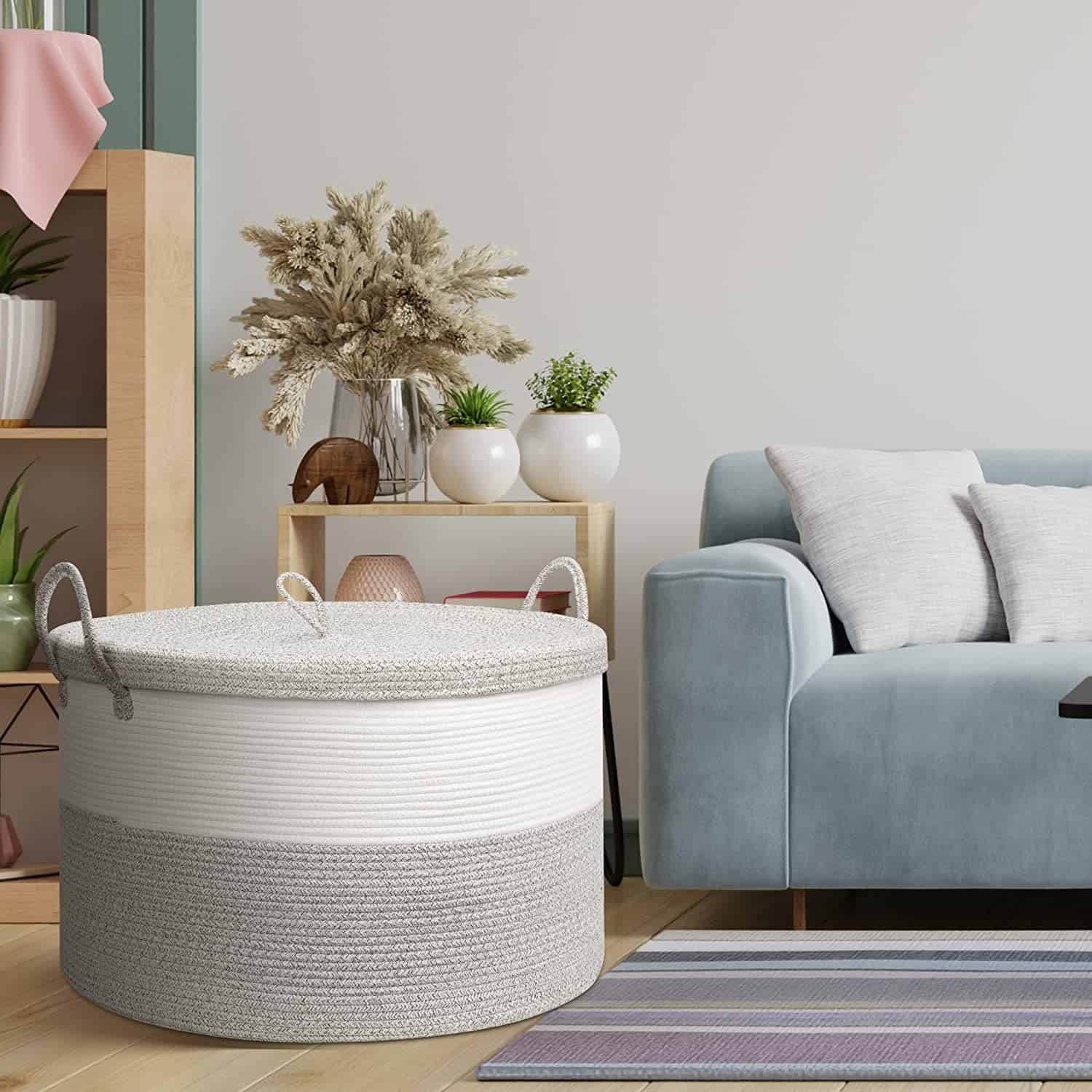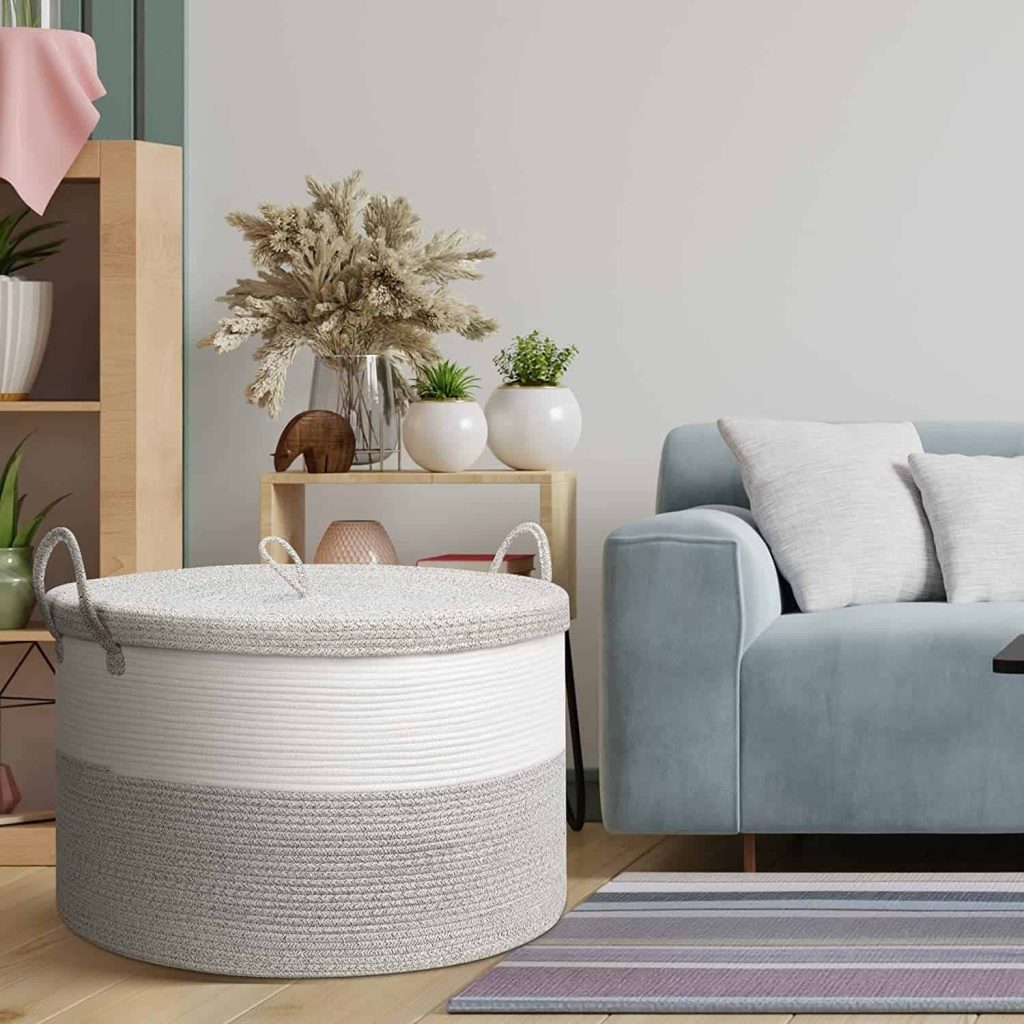 The bigger the better when it comes to baskets. Store away all the toys in this large storage basket with a lid.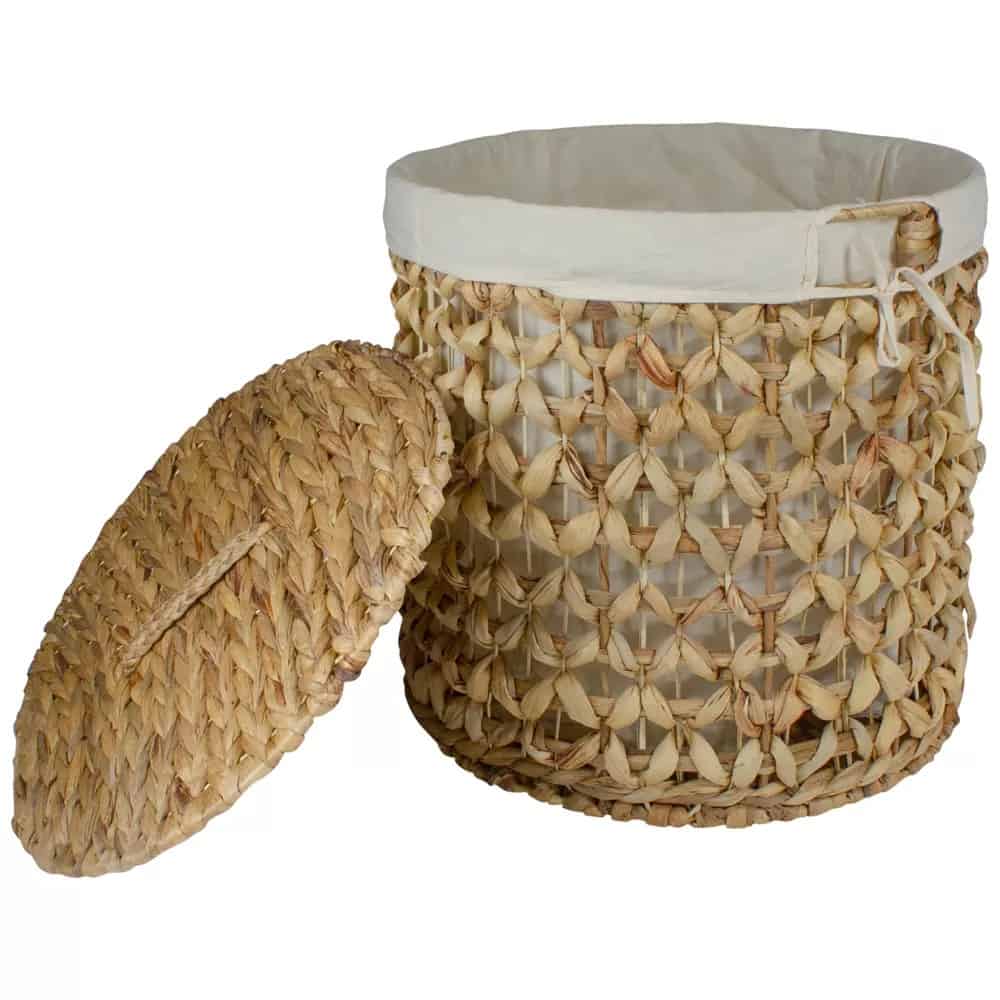 Here's another storage basket option with a lid to hide the toys away when they aren't being played with.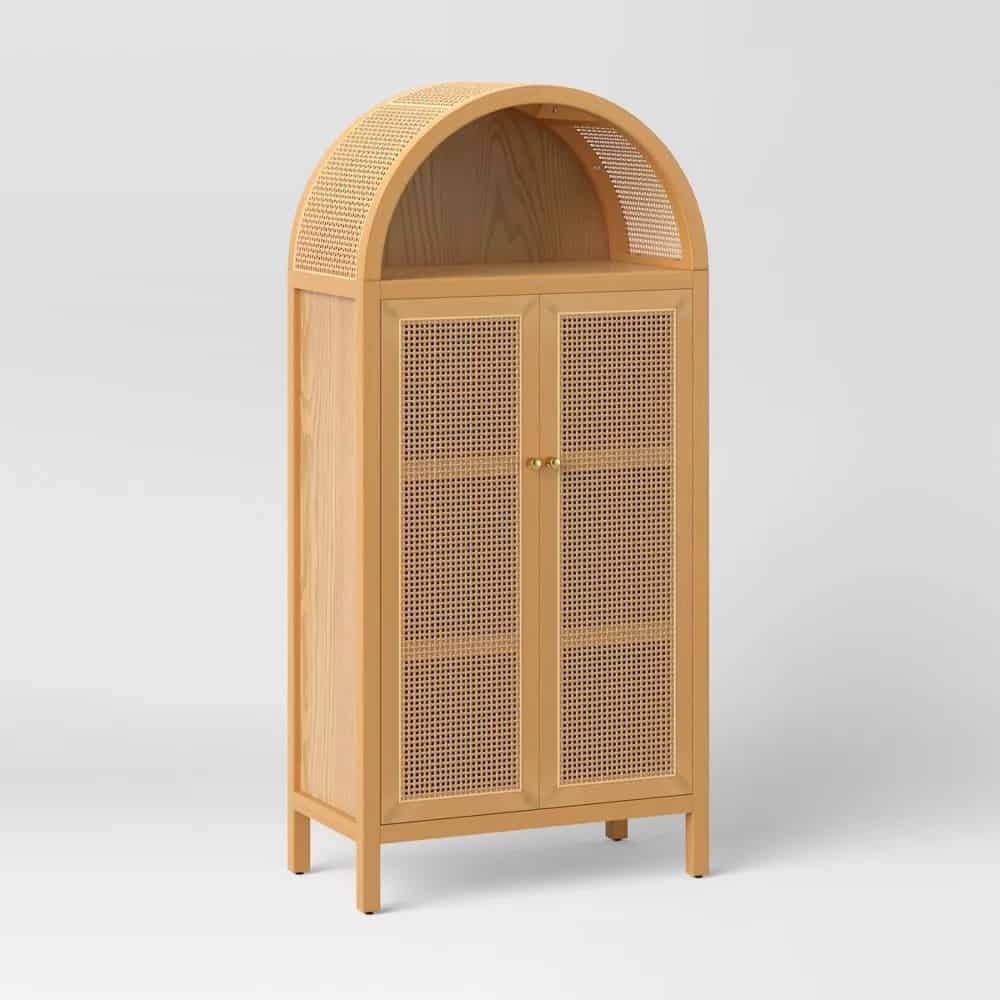 I love this cane webbing cabinet! This stylish piece of furniture will be great for toy storage when your kids are little, but you'll be able to reclaim it as your own when they get older.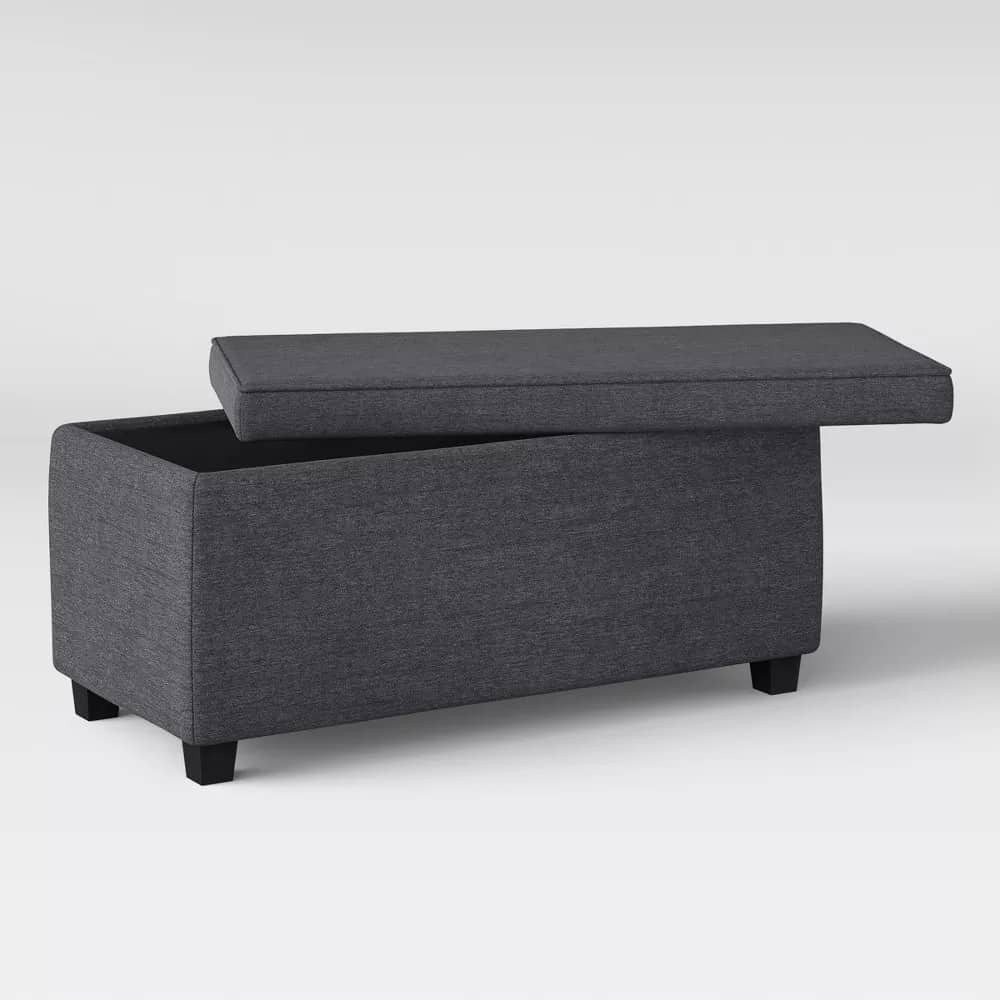 Here is another storage ottoman that's totally affordable! This could be tucked away under a console table behind the couch, used as a coffee table, or even a side table next to the sofa!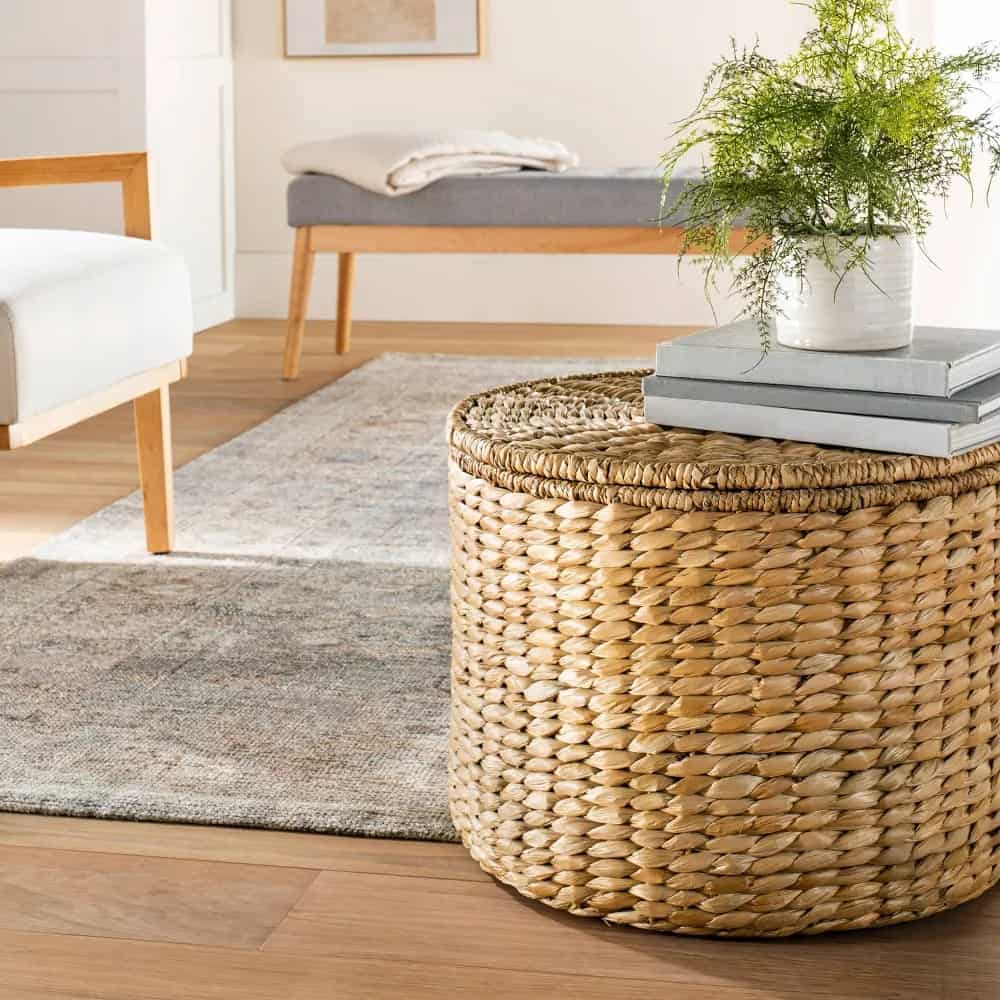 This large wicker basket is a great toy storage solution and it can double as a side table with a flat top! I love the texture that this thick wicker adds!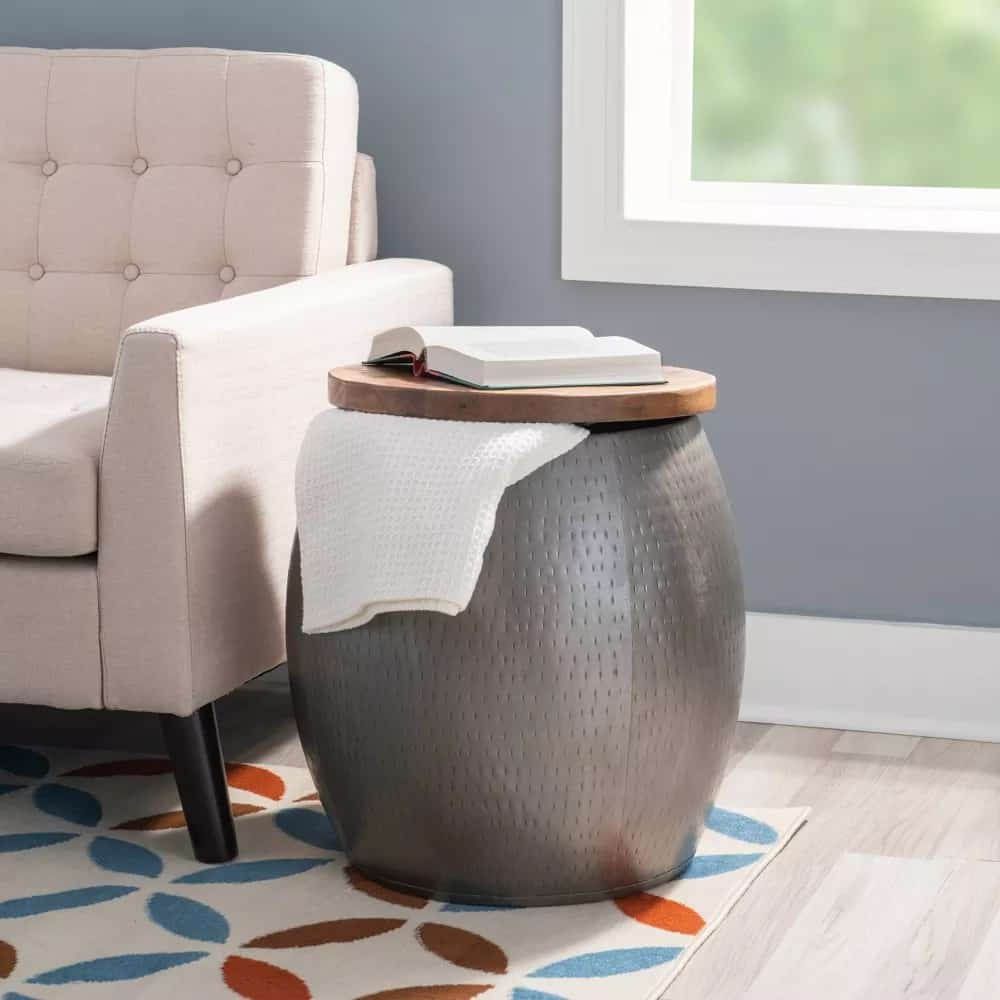 Another side table storage option from Target. I love the industrial style of this drum-shaped side table with storage for toys that you can use later for throw blankets or pillows.
Creating effective toy storage solutions in your living room not only eliminates clutter but also enhances the overall ambiance of your space. By using one of these toy storage ideas, you can strike the perfect balance between functionality and style.
Embrace decorative baskets and bins that blend with your decor, use versatile shelving units (like cube storage) to display and store toys, and incorporate clever organizational systems that make cleanup a breeze in your living room.
With a well-organized living room, you can enjoy precious moments with your little ones, knowing that toys are neatly tucked away when not in use. So, don't let the challenge of toy storage overwhelm you!