You love wreaths, but you only have one front door. I get it, I love wreaths too and want to display them all! It's time to take your wreaths indoors and use them as interior decor. Here are 26 creative indoor wreath decorating ideas you are going to want to try!
I love wreaths and have made more than my fair share of DIY wreaths. I even made one using a garden hose if you can believe that.
The problem is, I only have one front door. I hated sticking them away in a closet or the garage only to be used at certain times of the year.
I started adding them to my decor inside. Oh yes, I did. I couldn't let perfectly good wreaths sit in a closet anymore.
Normally you might see them above a mantle or hanging on a wall. It's time to think outside the box and add them to your home decor in more creative ways and more inventive places.
Today I'm sharing 26 creative and inventive indoor wreath decorating ideas. Get ready to bring your wreaths out of the closet!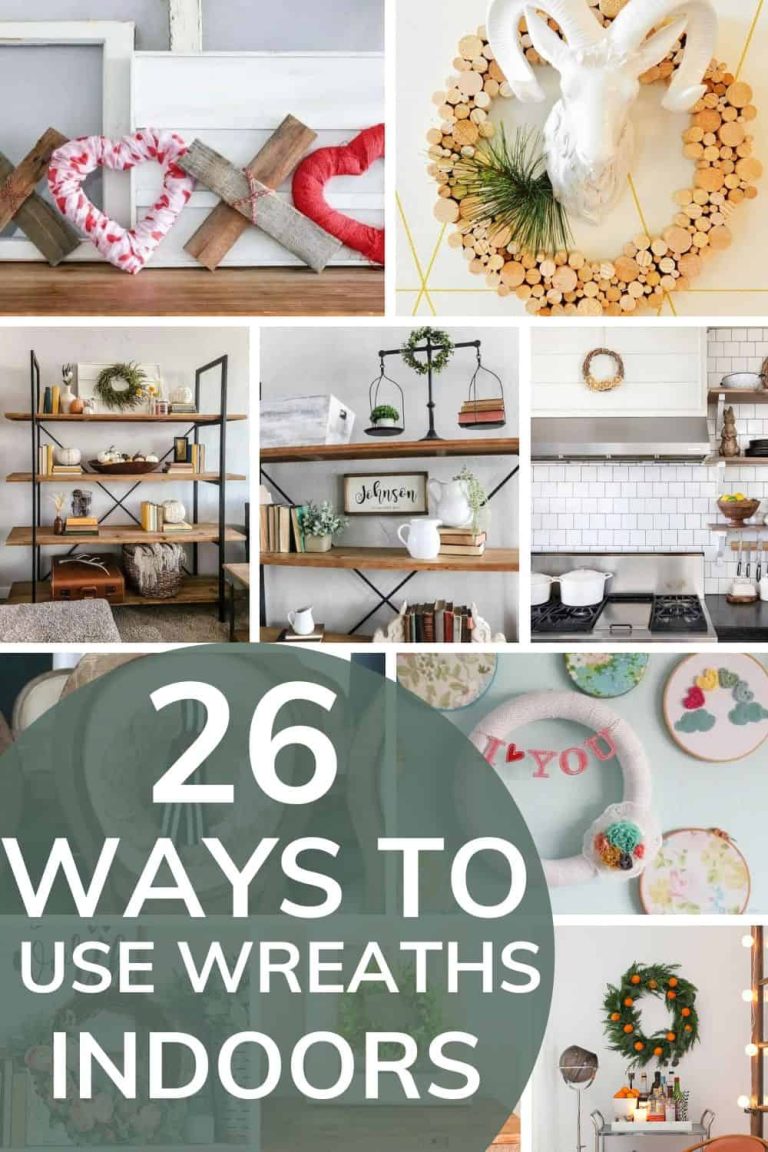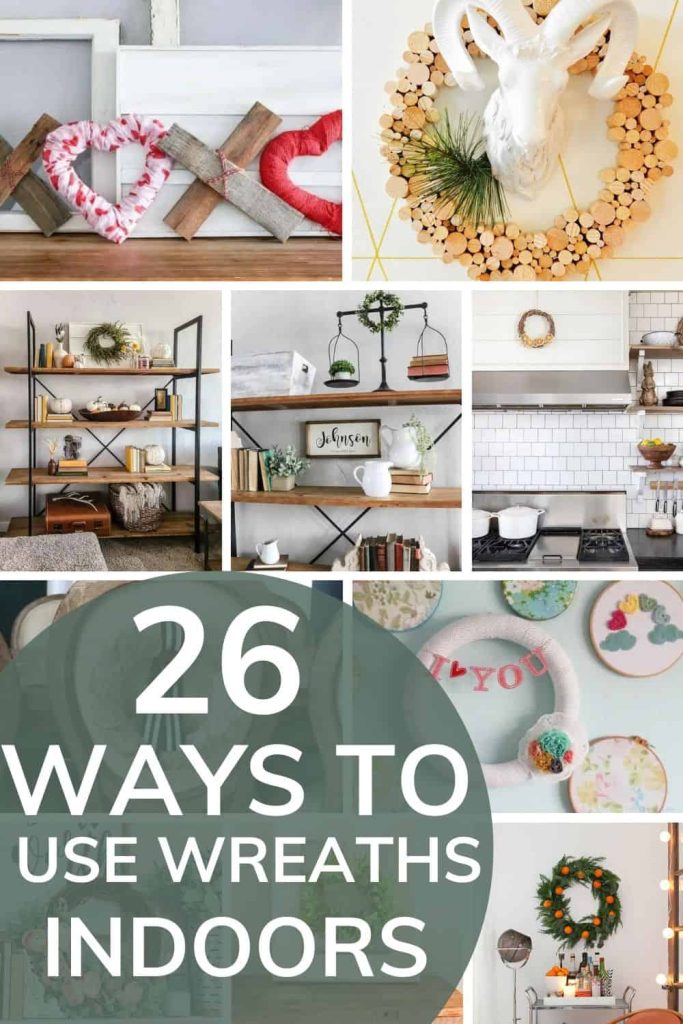 26 Ways to Decorate with Wreaths Indoors
Which of these ways to decorate with wreaths inside is your favorite?
Let us know in the comments.