If you have a boring, flat face or plain jane exterior home design – there is hope for you still! Here are 5 different ways you can enhance your exterior home design. I'm also sharing all about our plans to add a louver to the front of our home.
Thanks to Fypon for sponsoring this exterior home design post! All opinions are entirely my own. Read my full disclosure here.
They say you can't judge a book by its cover and well, that's just not true. You can (and do) judge book covers all the time….and movies on Netflix by their photo in the feed….and homes you drive by as you glance around in a neighborhood. First impressions are everything.
Now that we're on our 2nd fixer upper that we're renovating, we've learned a thing or two about exterior home design. And here are the facts. Most people don't buy a house based solely on its exterior. Usually there's more weight in the location, neighborhood, bedrooms, kitchen upgrades. Even though first impressions and exterior home design are important, it's probably not the reason you bought your house, right?
But…for all of you out there with a boring, flat face or plain jane exterior home design – there is hope for you still! There are plenty of ways you can enhance your exterior home design!
Before we jump into all of the brilliant ways you can improve your home's exterior… let me introduce you to our home's front entry.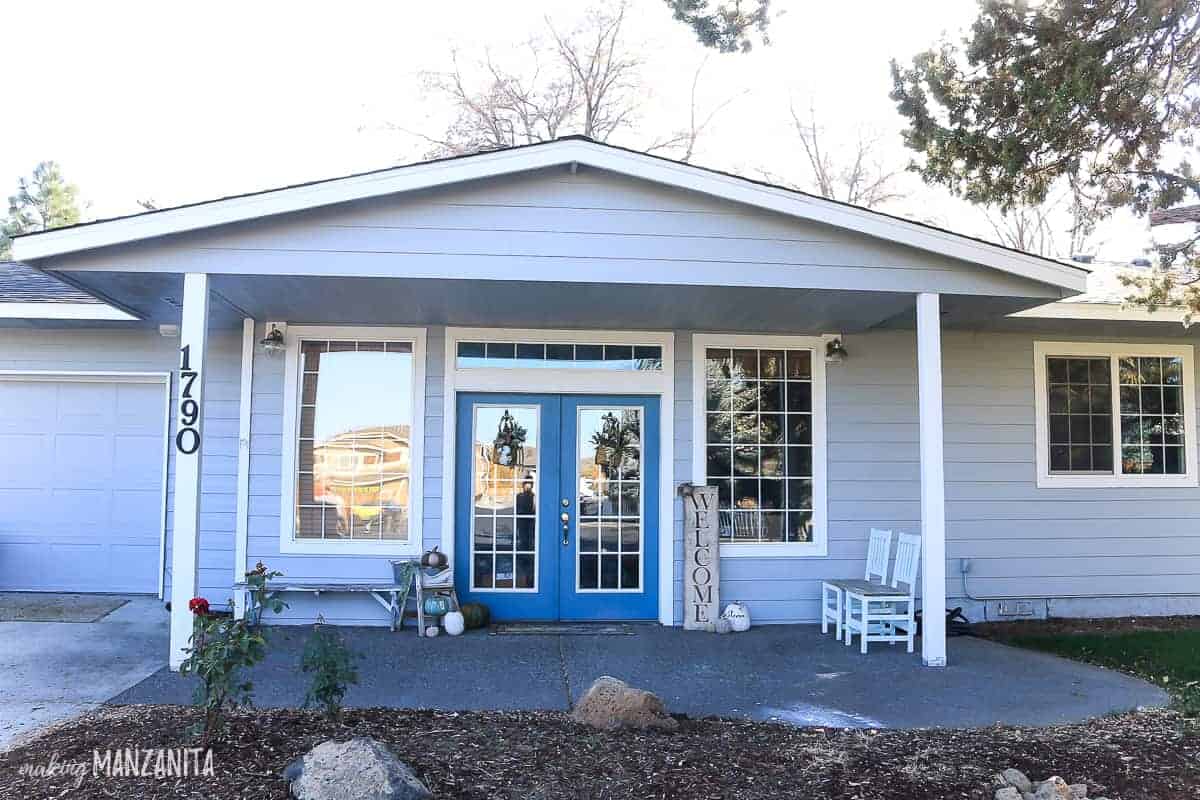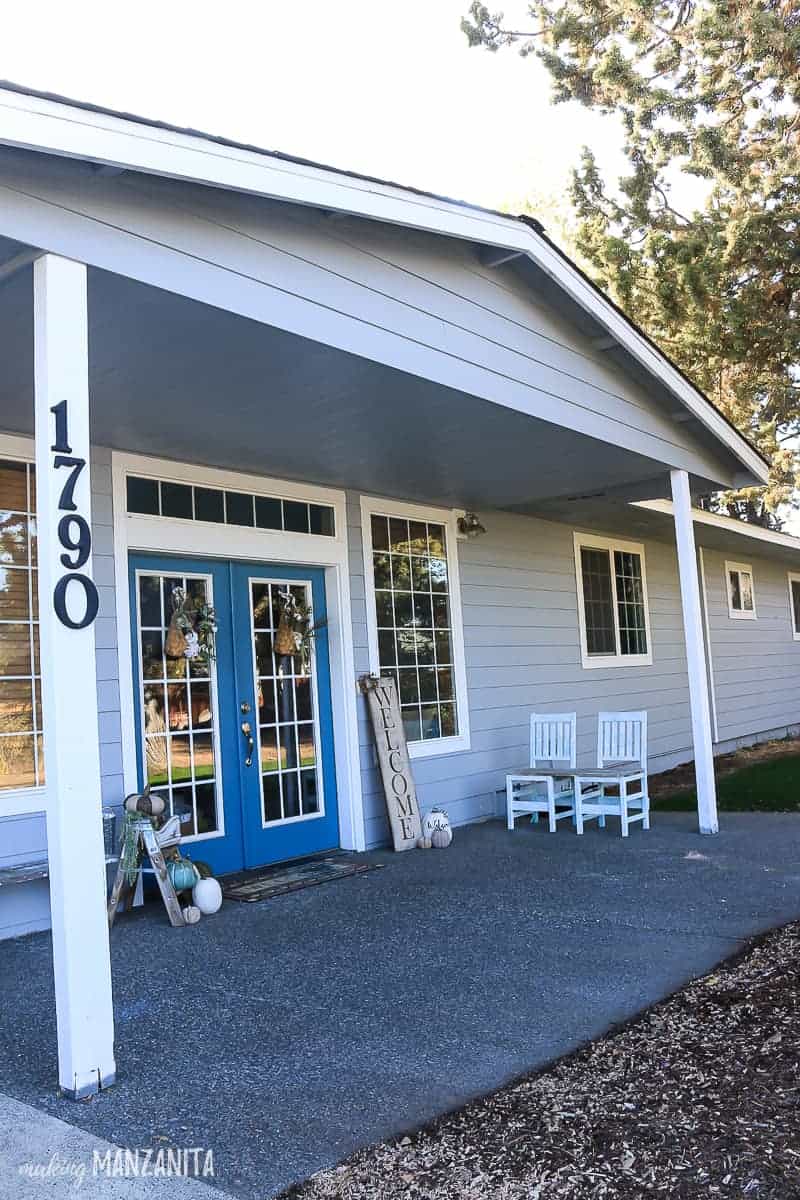 It's ok…you can judge.
I know it's not the most pretty or interesting exterior home design. We're well aware.
Most of our attention thus far on the renovating side has been working on the interior, but we definitely have some great plans for the curb appeal that we'll be working on more next year.
But when I learned about Fypon – I knew that even though we're super busy on interior renovations, we could really enhance our exterior home design with minimal time and effort (and we could do it before winter sets in and we're not really able to do much outdoors anymore!).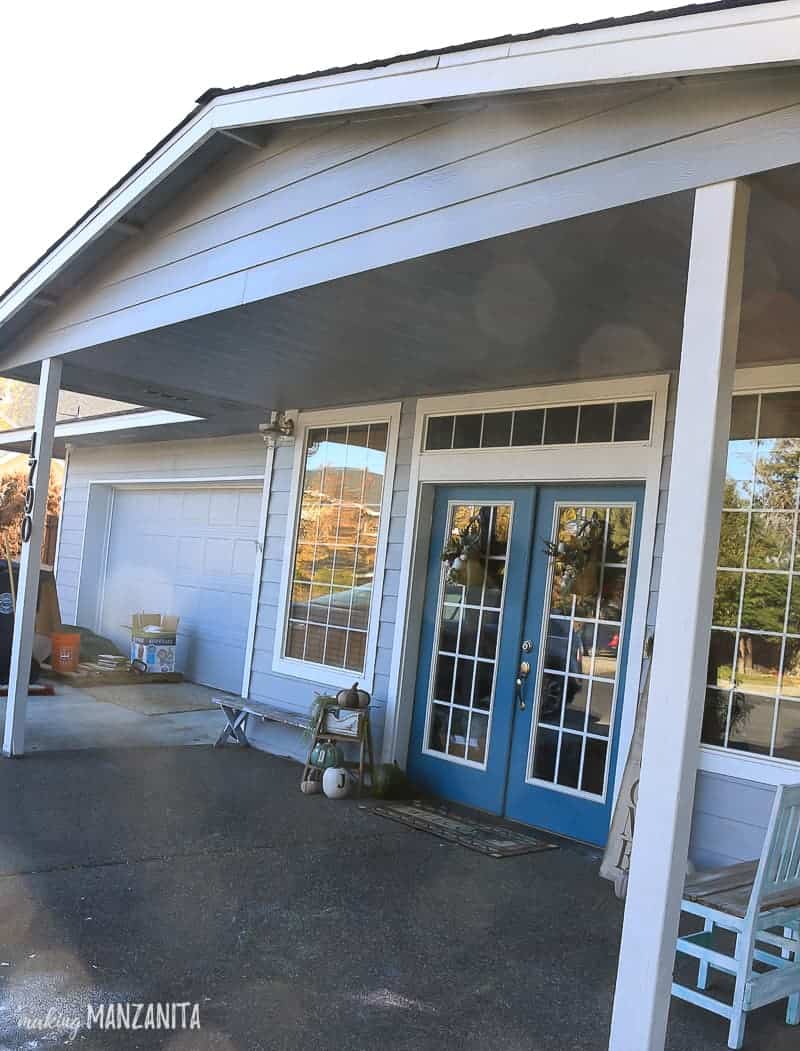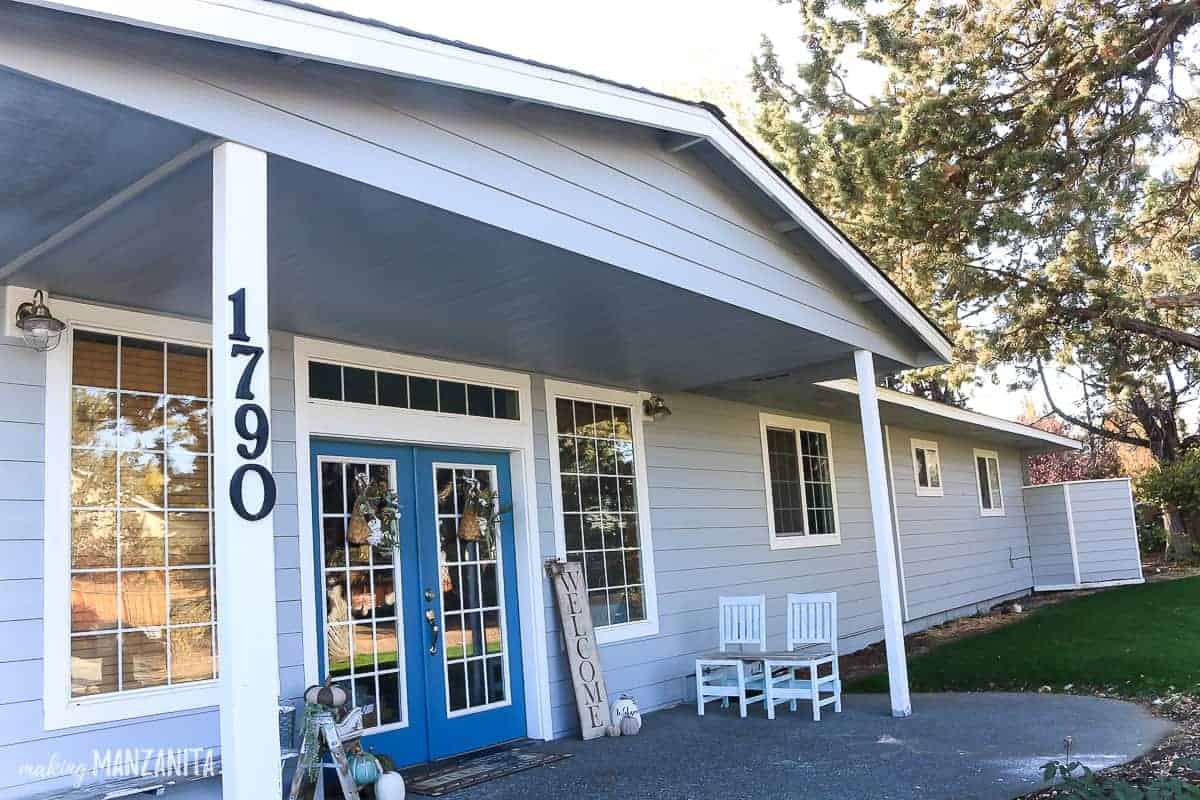 So you see that blank space above our doorway / porch – we're going to be adding a louver!  [UPDATE: Check out how the louver looks now that it is installed!]
What in the heck is a louver?
If you're anything like me…you may be thinking…a WHAT?
I had no idea what that word meant, but as soon as you see it – you'll know what it is! A functioning louver is basically a shutter that is designed to let light/air in and keep water/dirt/debris out. If you start to look around neighborhoods, you'll probably start to notice them on many of the homes. They are primarily seen on homes' exteriors with gable roofs, more specifically where the two planes of a sloping roof joint to form the triangle. Sometimes they are functioning louvers over a gable vent (meaning there is air flow) and sometimes they are decorative.
The louver that we're installing is purely decorative! We don't need a functioning louver on the front of our house.
This louver from Fypon is lightweight and low-maintenance, which is great because we don't have much time for much of anything right now!
I also love the fact that it is resistant to moisture and insects, which gives me long term peace of mind.
Here's a sneak peek of our choice!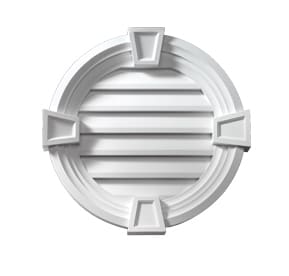 I can't wait to share with you all about our louver installation – stay tuned, it's coming soon! [UPDATE: Check out how the louver looks now that it is installed!]
---
Are you ready for some great ideas of ways to enhance your exterior home design?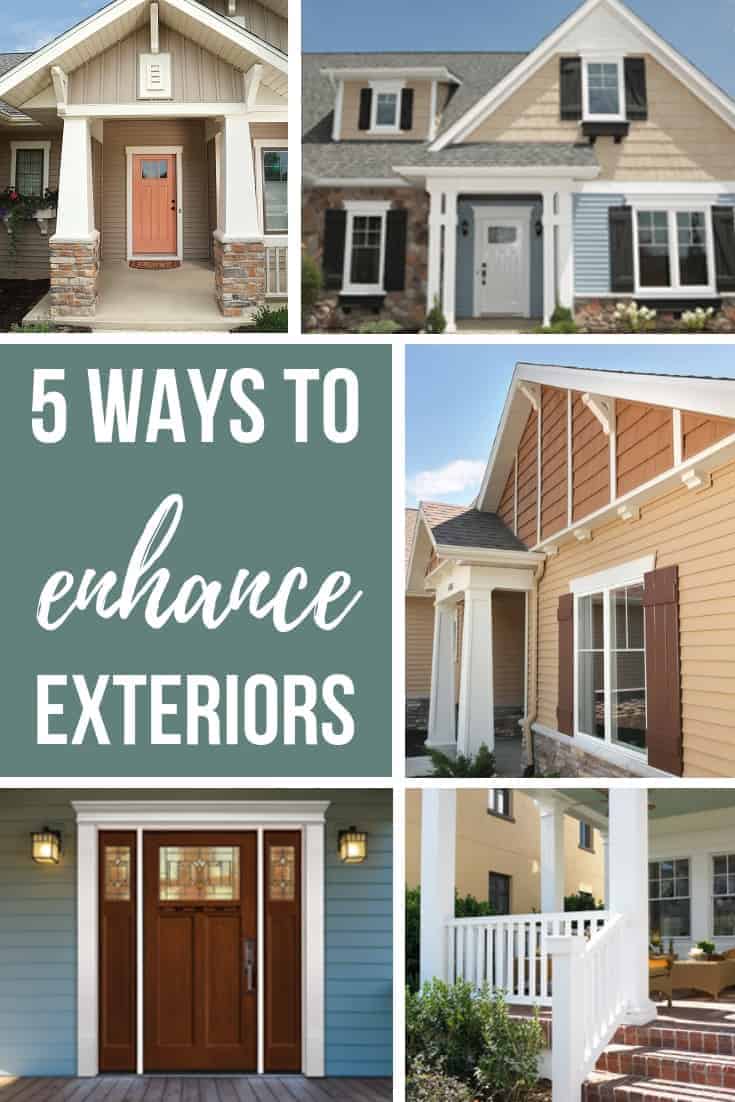 If you're looking for some "quick wins" to improve your exterior home design, here are some other great ideas…in addition to installing a louver!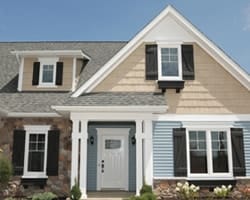 Add polyurethane shutters
Fypon shutters provide the look and feel of wood, without the frustrations wood brings, and won't warp, crack, or split and they won't be damaged from moisture.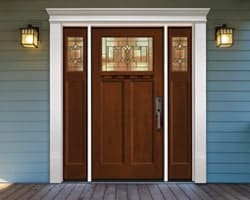 Install door surround
These door surround kits are easy to install and really add a distinguished look to the front door, don't you think?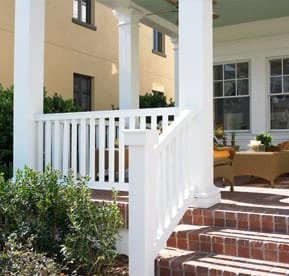 Replace your balestrades or railings on your front porch
These balustrade systems are easy to install, low maintenance and can be stained or painted to match a home's exterior.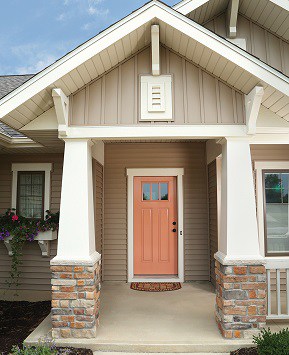 Wrap your columns to make them more dramatic
These column wraps just wrap around your existing post, so you beef them up a bit. I love the way this looks with the stone at the bottom!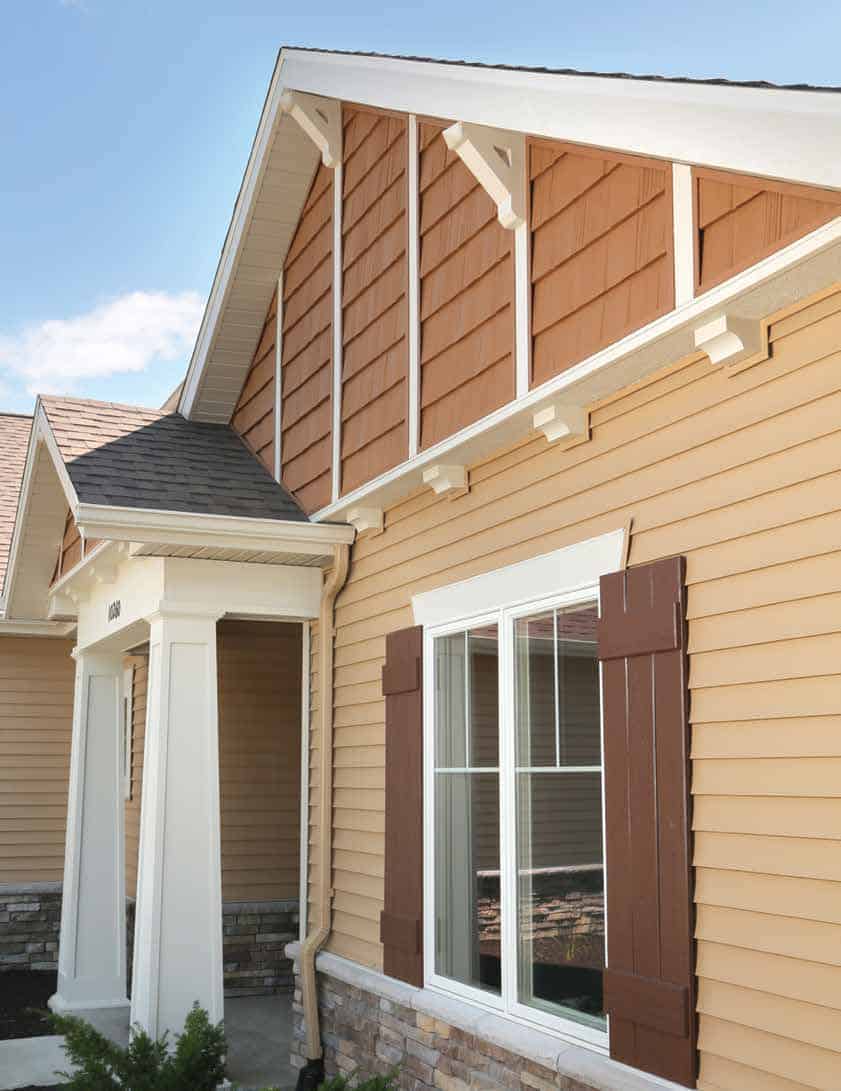 Add brackets under your eaves
Fypon has lots of different options for decorative millwork to enhance your exterior home design, which is just the perfect finishing touch! I'm really loving these craftsman style brackets.
If you're needing to add some curb appeal to your home and enhance your exterior home design, any of these 5 ideas are a good option for you! They are easy to install yourself and will make a huge difference!
Which one of these exterior home design enhancements is your favorite?
Let me know in the comments below!
This is a sponsored post written by me on behalf of Fypon.