If you struggle to keep your reusable water bottles neat, here are some smart ways for how to store water bottles at home.
Water bottles are one of those things you acquire over time. You buy a few, some come as gifts, and your kids may be given a few if they play sports, then suddenly, you have more than enough. But while drinking plenty of water is essential, and reusable bottles are great because they cut down on plastic waste, most people need help keeping track of their collection.
That's why we've rounded up some of the best water bottle organizers so you can finally get them all in one place. To keep a kitchen organized, it is important to have a system for organizing water bottles. There are many ways to organize them, but the chosen method will depend on your specific needs and layout.
This how-to-store water bottles guide contains affiliate links, but nothing that I wouldn't recommend wholeheartedly. Read my full disclosure here.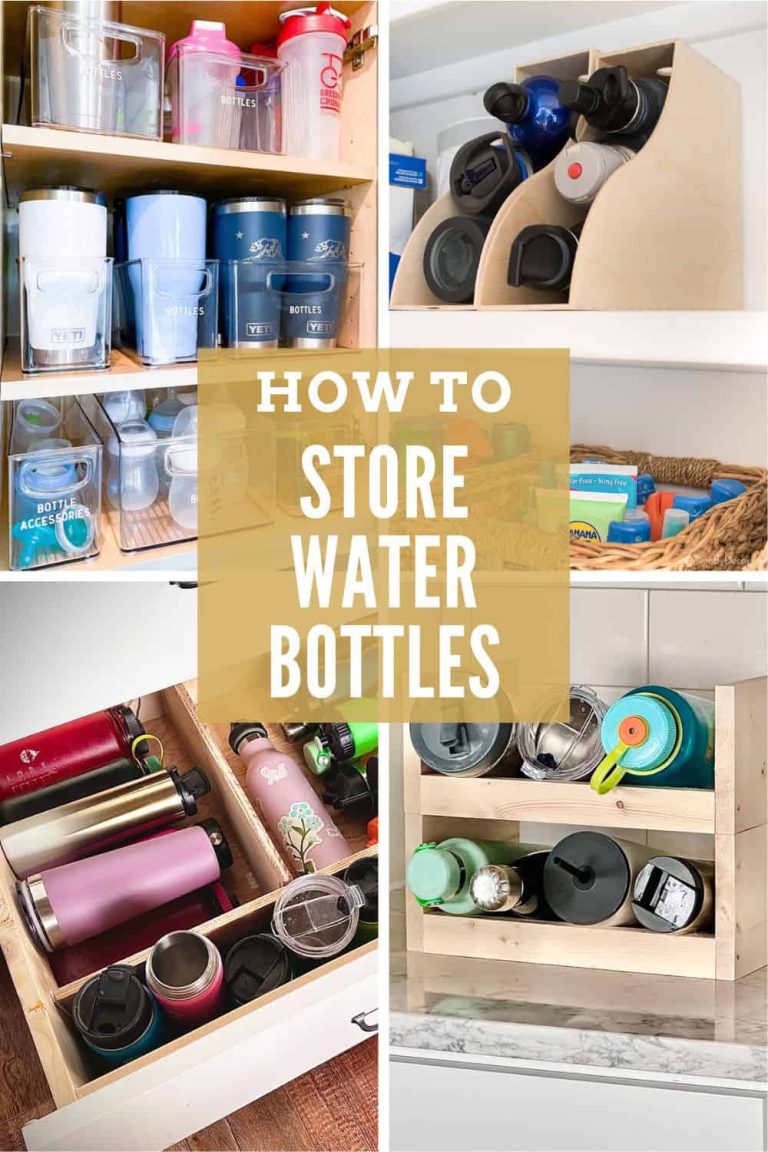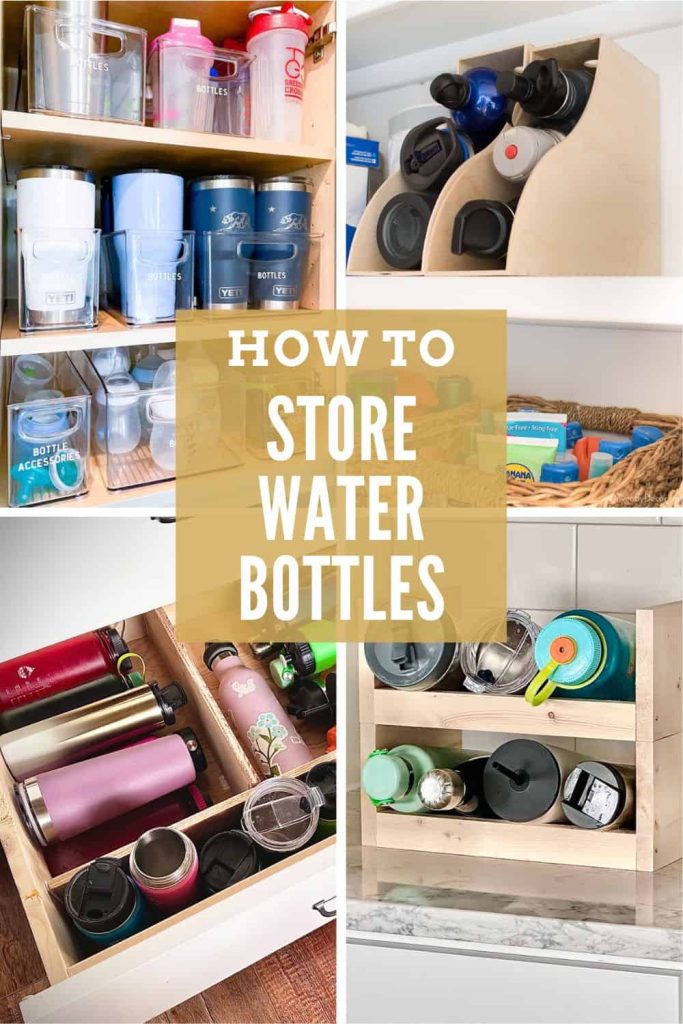 How To Store Water Bottles
Here are some storage and organization hacks on how to store water bottles and make the most of your space so they don't become cluttered, and you can easily locate the right tops for them quickly.
The first step when organizing your water bottles should be to decide what to keep or throw away because you probably are holding onto way too many water bottles. When organizing your home, follow the advice of Marie Kondo – only keep the ones that you love.
There are so many ways to organize your water bottles so you no longer have to put up with the clutter. Now, choose one of these ideas that fits your kitchen best and give it a try!
Which of these water bottle storage hacks are you going to try?