If decorating your home is overwhelming for you, it can be helpful to break it down into the layers of home decor. This can simplify the home decor process so you can make your house a home you love.
Let's dream for a little bit, okay?…You are smack dab in the middle of decorating a room in your home and you feel like you are on top of the world. Everything seems to be going right. You don't feel overwhelmed. No, you feel energized and confident that you CAN DO THIS. You can create a home that you love coming home to. You have a decor plan and actionable steps on how to decorate. The guess work is out of the home decor process because you know what the next step is…. Now, what if I was to tell you that this dream was possible if you break down your decorating into the layers of home decor? Layering your home decor allows you to focus on different elements of your home decor in specific and tangible steps that build upon one another.
Related Posts About Decorating Your Home:
This post contains affiliate links, but nothing that I wouldn't wholeheartedly recommend anyway! Read my full disclosure here.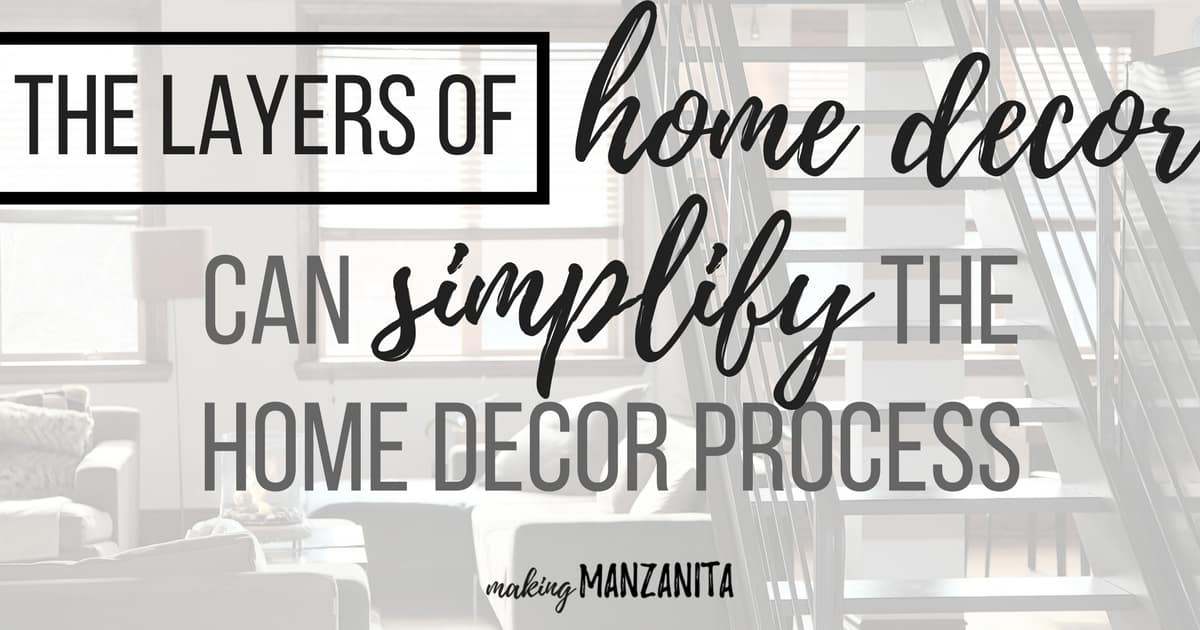 The Layers of Home Decor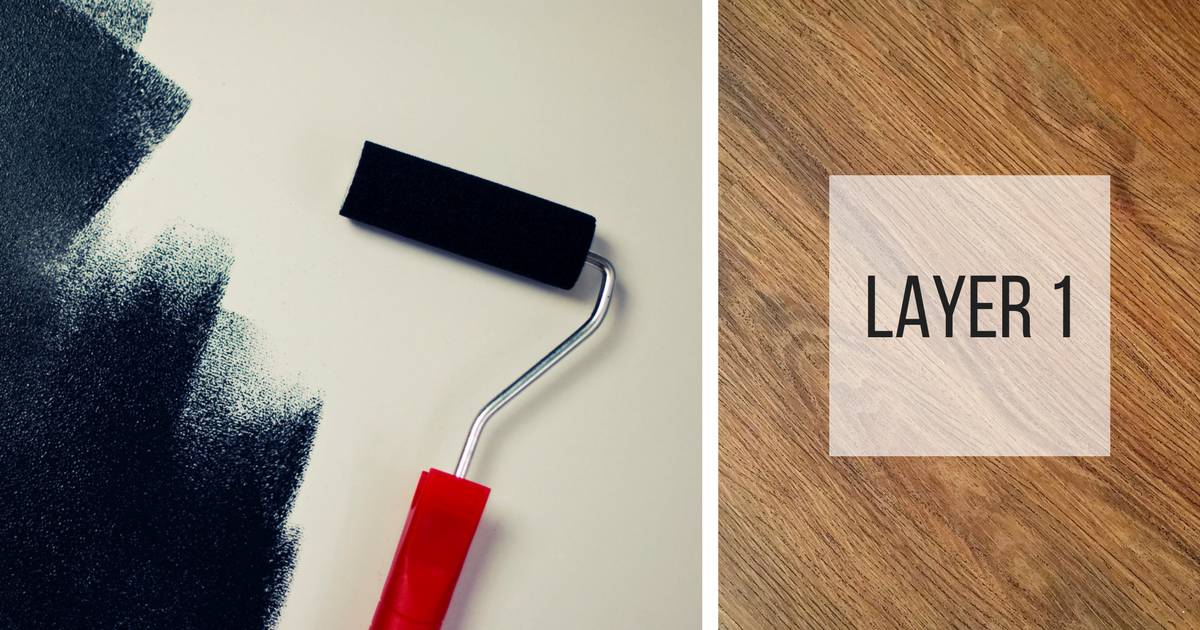 Layer 1: Base
The base and the first layer of home decor is the paint color on the walls and the type of flooring. These are essentially what you "move into" when you're moving into a new home. A strong foundation for good home decor is a paint color and flooring that you love.
Paint color – I'm sure you've heard it before that paint is the biggest transformation when you're decorating your home. When we moved into our home, we painted every room (except for bathrooms) with Fashion Gray by Behr and we love it. You can see our gray wall color on display in these room reveals: Woodland Rustic Nursery | Marble & Gold Office. In the bathrooms, we chose Burnished Clay by Behr, which you can see here: Farmhouse Master Bathroom. Here's 10 tips for choosing paint color for your home from the one and only, HGTV.
Flooring – An ugly carpet or linoleum can really bring down the mood in a room, don't ya think? I think the floors really add a lot more to your home decor than we think. When we replaced the old, dingy carpet and put in laminate hard wood, I was shocked with the transformation. However, replacing flooring in your house is typically a much bigger task than painting. If you have dingy floors and don't have the budget to replace them, don't worry because area rugs will come save the day. More to come on that in Layer 3 below.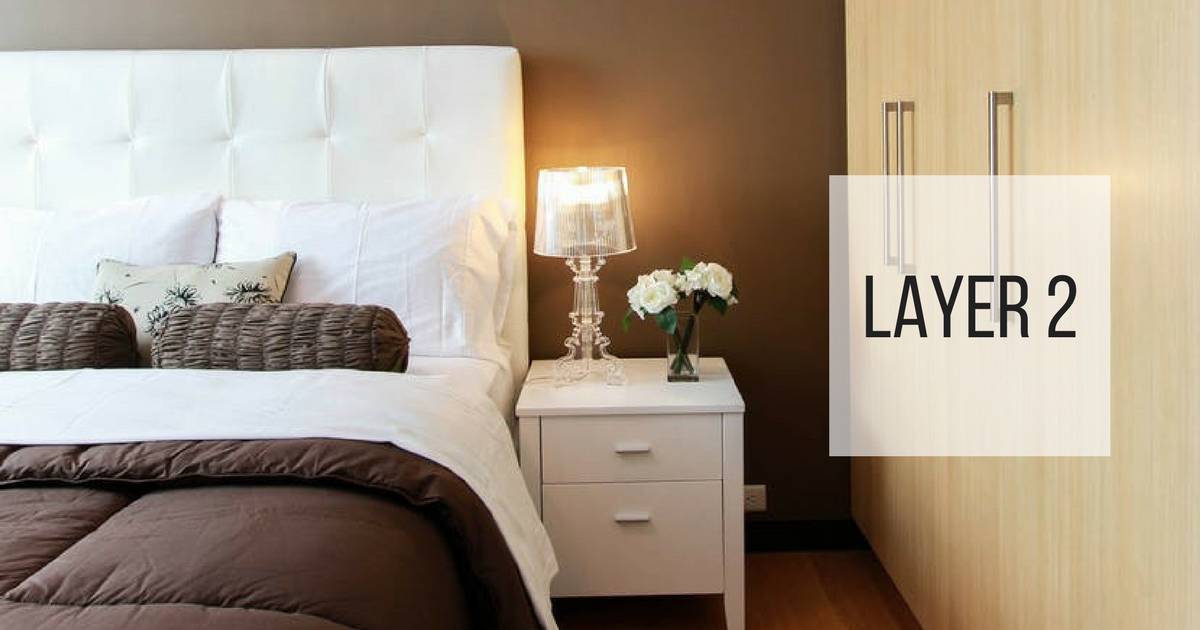 Layer 2: Furniture & Lighting
You should think of your furniture as investment pieces, so choose timeless and classic designs and avoid trendy items. If you are shopping for new items, try to purchase these first! If you are reusing furniture you already have, put these in the room first.
I also consider lighting to go hand in hand with your furniture. If you plan on replacing the lighting in your room, you want to get that figured out and installed before moving much further in the decor process.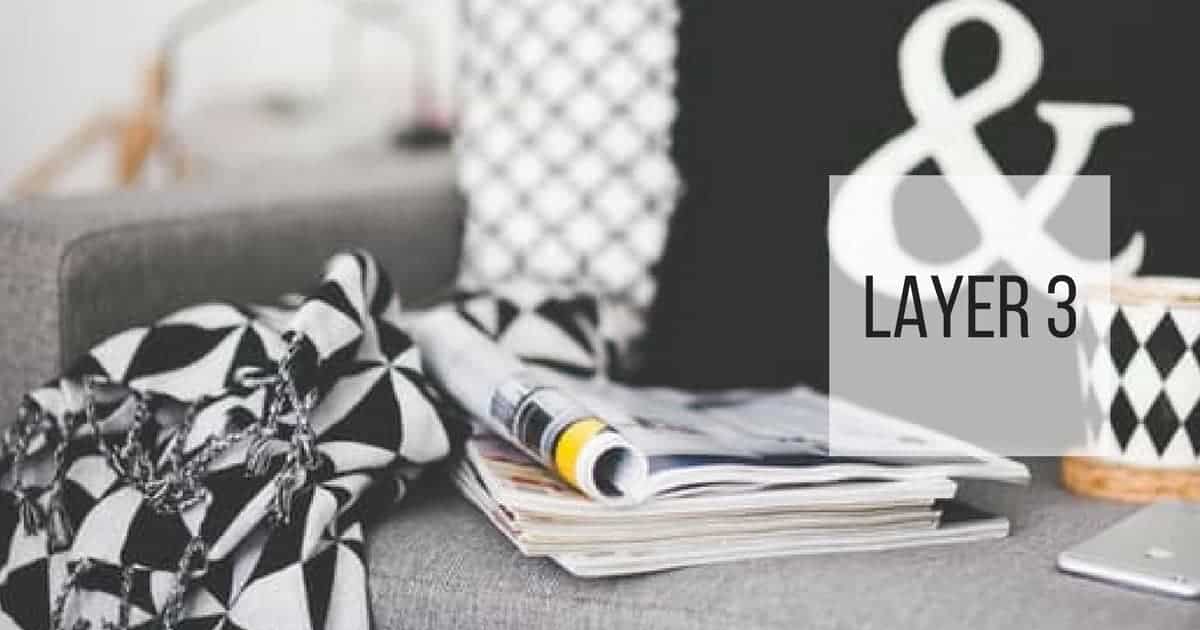 Layer 3: Texture
Texture is all about area rugs, window treatments, throw pillows and blankets. Nothing ties a room together better than a good area rug. You'll be amazed of the transformation that adding this texture to the room does. Don't forget about adding texture using throw pillows and blankets tossed over the backs of chairs. You will really start looking like a real interior designer once you get some texture up on those windows too!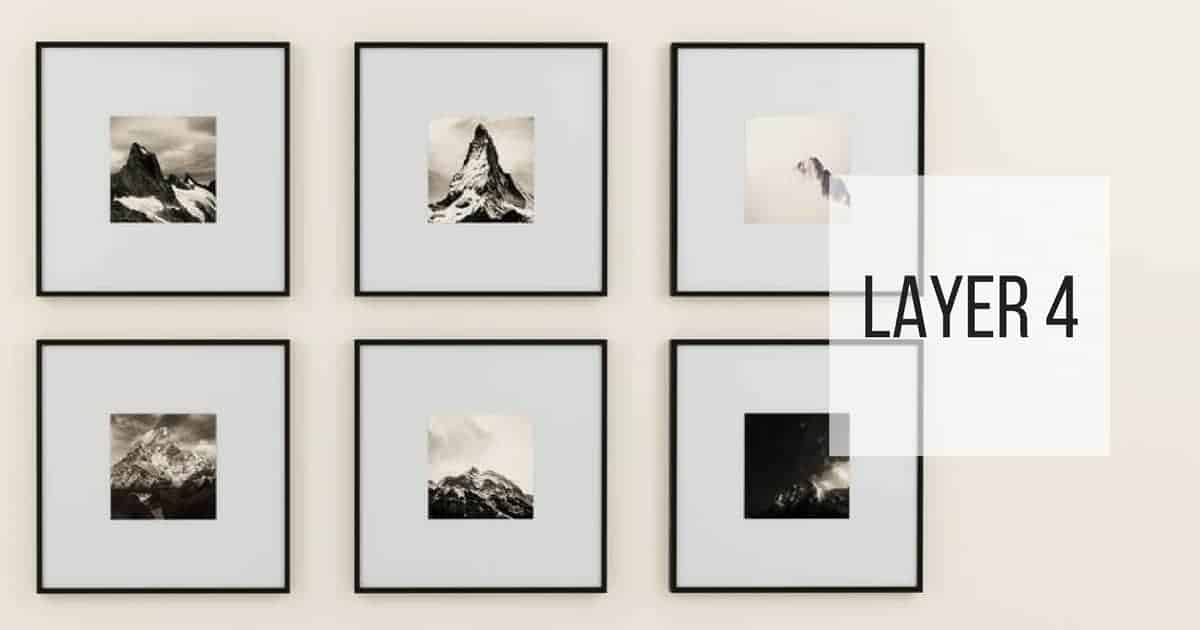 Layer 4: Wall decor
I personally think a room really starts to come together when you start putting decor on the walls. Gallery walls are a fun way to incorporate wall decor, check out my gallery wall styling tips here. Take a tip out of Joanna's book and add dimension to your wall decor by incorporating unique wall hangings with depth.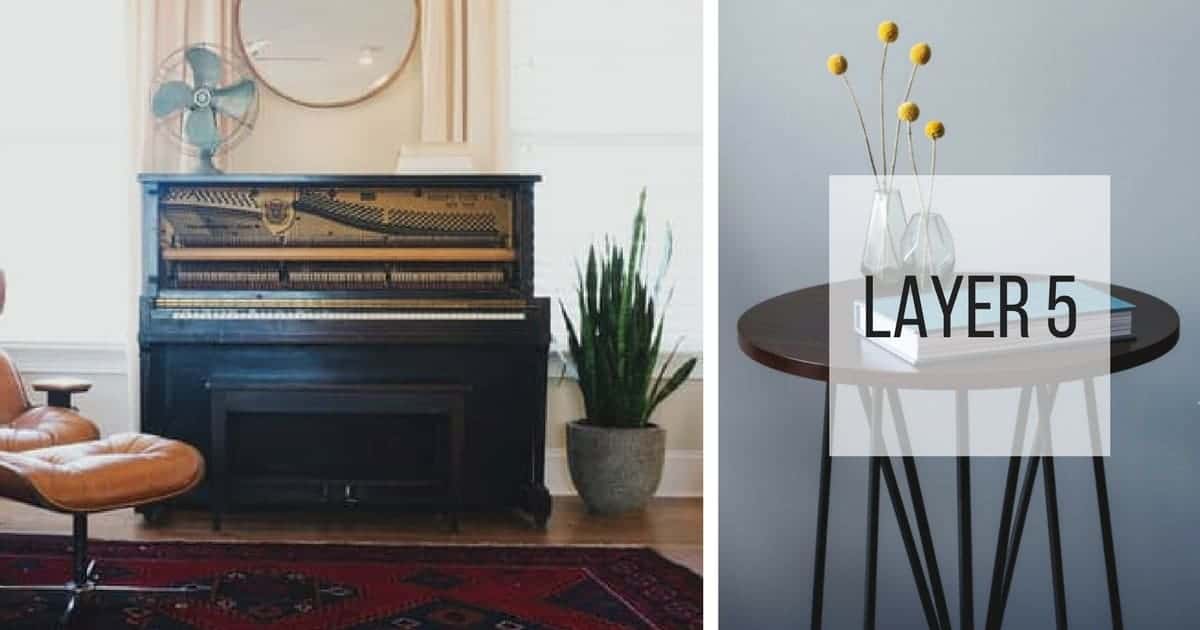 Layer 5: Style (accent pieces)
This is where the fun begins! Although I said to avoid trends when choosing your furniture, it's ok to go with trendy finds for your accent pieces. They are typically more inexpensive and easier to replace.
Why the order of the home decor layers are important
There is a reason why the layers of home decor are numbered. I urge you to not work backwards or out of order. One of the keys to decorating your home without getting too overwhelmed is allowing the layers of home decor to build upon each other. This really takes the "hugeness" out of decorating and simplifies the interior design process to simple and tangible steps.
For me, I struggle with getting ancy to hang my wall decor. Since wall decor is so easily accessible and adds so much character, I tend to get the urge to start with the walls first. But if I start hanging up a gallery wall before my furniture is situated, I'm going to have a bit of a situation when the furniture is added to the room and it doesn't line up with the decor on the walls. It is so important to wait to add decor to the walls until you have the first three layers in place.
---
Here's my challenge for you, friend.
Take these layers of home decor and implement into your decor process in order. You will find that they all build upon each other. Start with base layer with high-quality flooring and paint that you love. Next, add in your furniture & lighting first and follow that up with the addition of texture through area rugs, throw pillows and window treatments. Lastly, have fun adding your decor to the walls and style through accent pieces. I promise you that decorating your home will feel less daunting and overwhelming. And if you're beginning to feel overwhelmed, hop on over to this guide on how to decorate without getting overwhelmed.
Remember that dream that we started with? You can decorate a home that you love coming home to. Decorating your house doesn't have to bring you stress and anxiety. By incorporating the layers of home decor, the process of decorating your home really can be a process that you enjoy as you feel confident in creating a home that you LOVE.