Do you love finding old furniture pieces at thrift stores and dreaming up makeovers? Check out these chalk paint furniture ideas. I'm including 29 incredible before and afters to inspire you!
It's Saturday morning and you've got a big Thermos of warm coffee and you're driving around town hitting all the yard sales – snagging old furniture pieces left and right that are just dying for chalk paint makeovers. You may even run by a thrift store or two a find some pieces that are perfect for a thrift store makeover.
Ah…. that is a happy place, right friends??
There is something SO therapeutic about transforming old furniture pieces with paint. I love that anyone (regardless of age, budget, and skill level) can tackle chalk paint furniture projects! It is certainly one of the most accessible DIY hobbies.
Chalk paint is super trendy for furniture makeovers and fits right in with the farmhouse style, so if you haven't tried it yet – you need to! if you're curious just what makes chalk paint so different, check out these guides:
Today I'm spilling ALL of the inspiration with these incredible before and after chalk paint furniture transformations!
In each of the below projects, I've also included the brand of chalk paint that each DIYer used, so you can quickly scroll and click on your favorite brands or get exposed to all of the different options when it comes to chalk paint brands!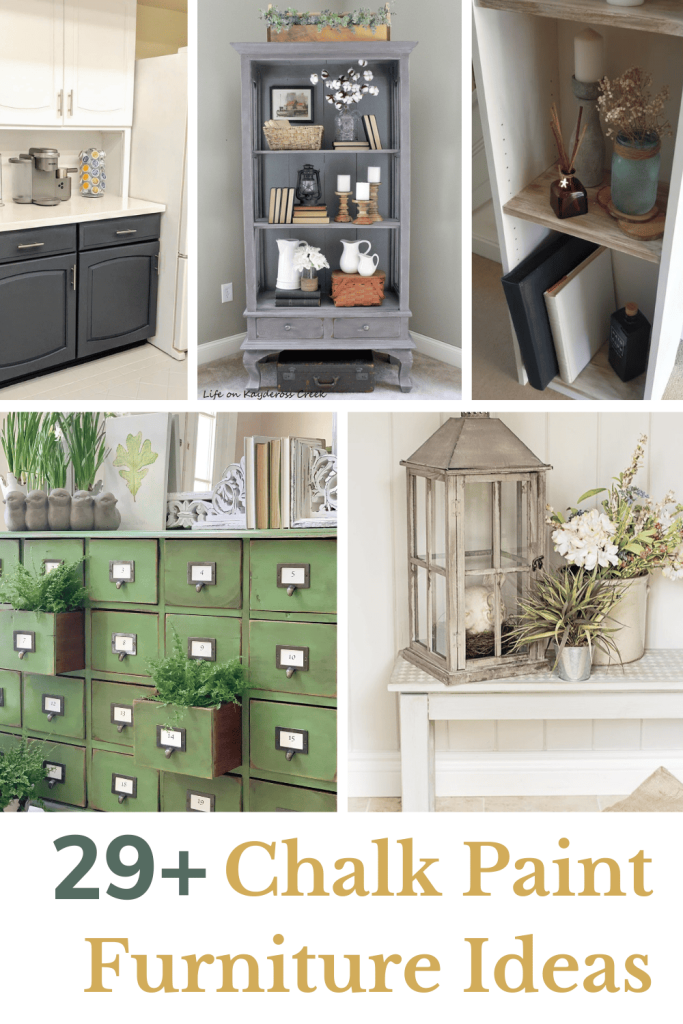 Chalk Paint Furniture Ideas | 29+ Before and Afters To Inspire You
Oh my goodness gracious – so much inspiration right! I love them all!
Which of these chalk paint furniture ideas was your favorite? Do you have a favorite brand of chalk paint?
Let us know in the comments below!