Behr In The Moment is a peaceful blue-green hue that is perfect for creating a relaxing and tranquil atmosphere in any room.
You know I love deep, rich paint colors, but I also love the light and airy feeling lighter shades can bring to a room.
Choosing a paint color can be absolutely overwhelming! There are so many options to choose from and they all start to look exactly the same in the hardware store. But, once you get this shade on the walls, you will be instantly at peace with your decision.
Table of Contents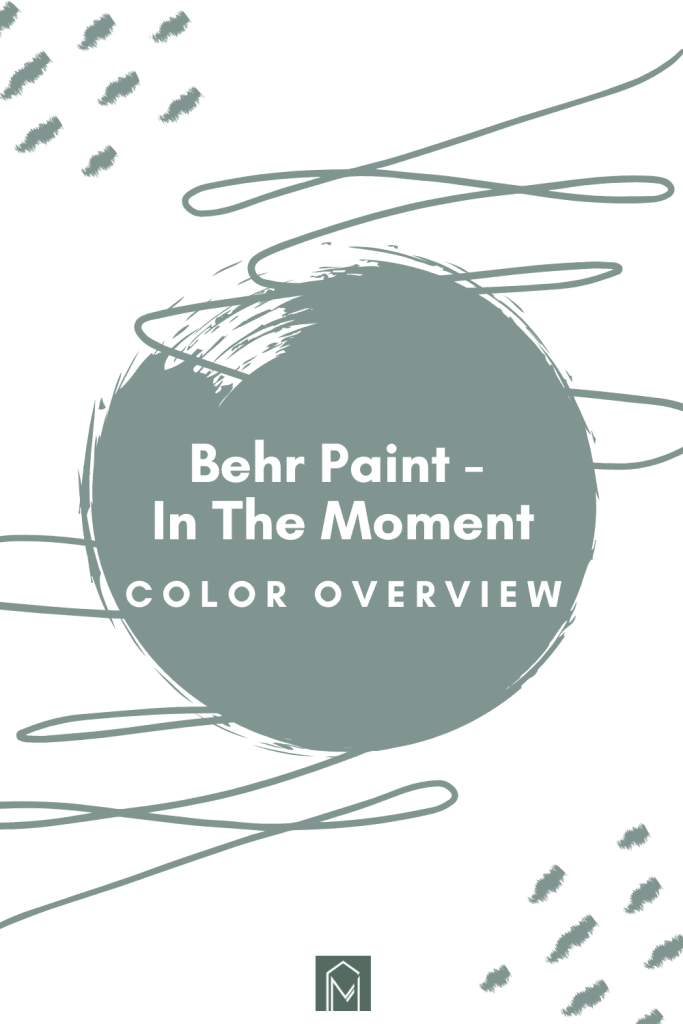 This Behr In The Moment review contains affiliate links, but nothing that I wouldn't recommend wholeheartedly. Read my full disclosure here.
Today, I'm sharing the "unicorn" of all paint colors – Behr In The Moment. In The Moment was Behr's 2018 Color of the Year and October 2017's Color of the Month, and it was well deserved!
This soothing shade of blueish green works well indoors and out, playing nicely with so many different décor styles, textures, and other colors.
This shade would be great for a cozy outdoor seating area, exteriors, living room, bathroom, kitchen, or even as a painted accent piece. It's the perfect addition to your whole house color scheme.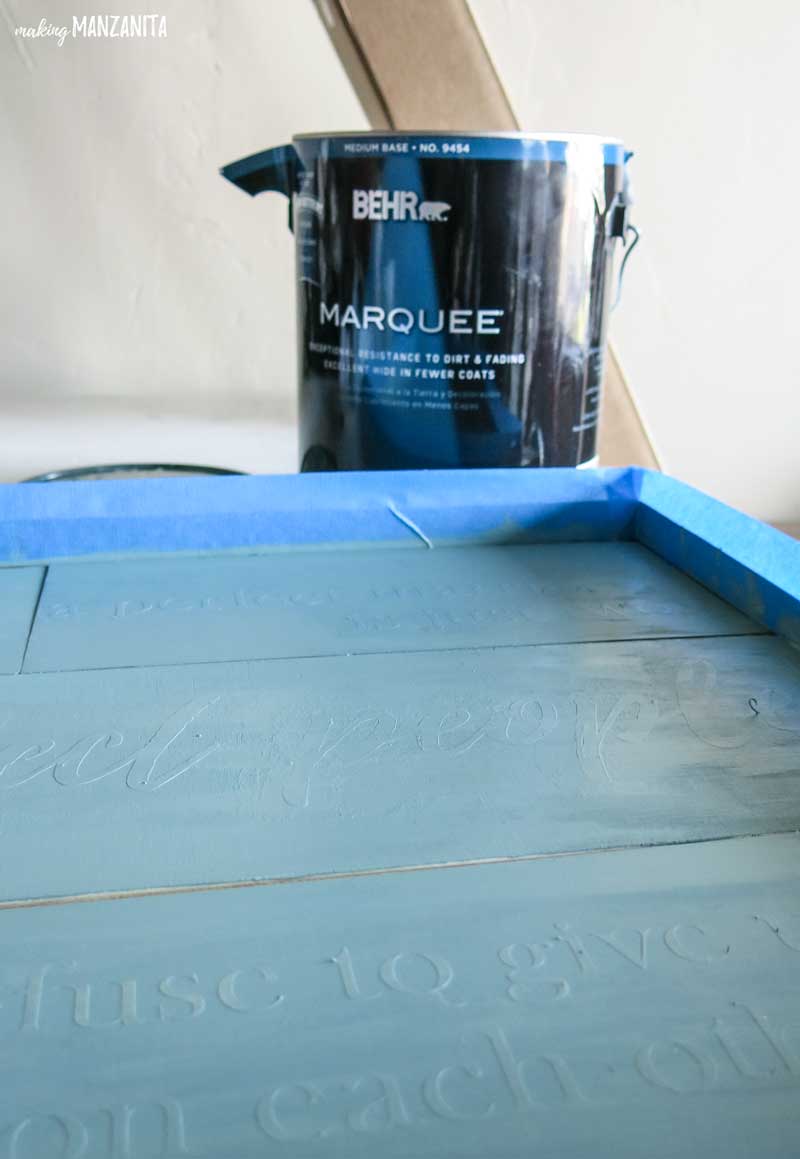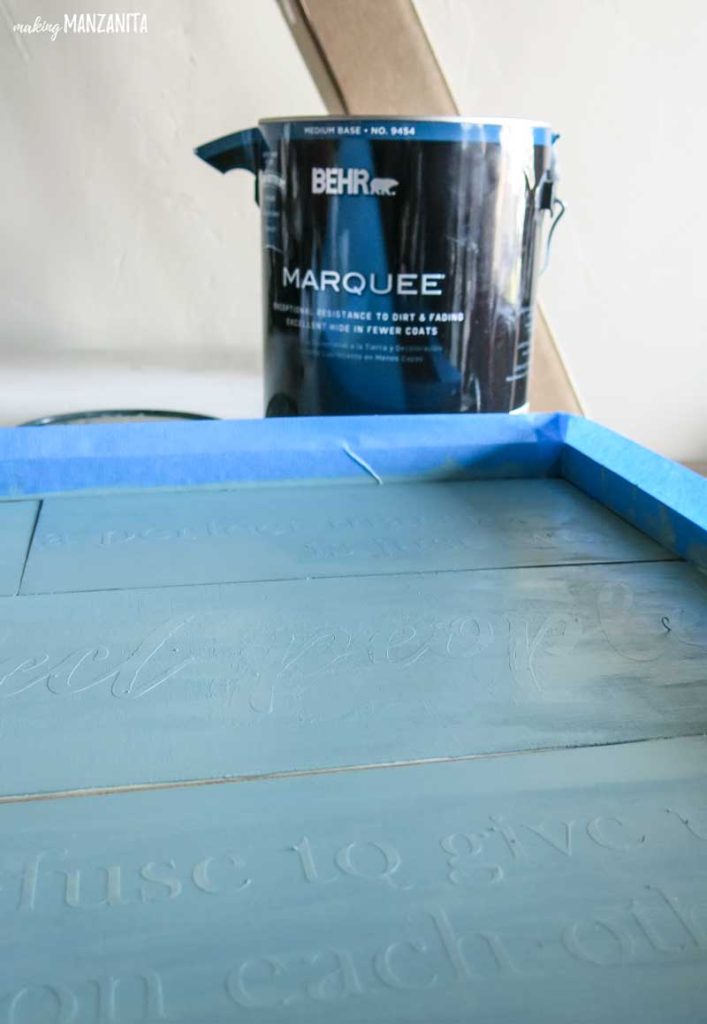 Behr In The Moment paint color overview
In The Moment paint color evokes a sense of "hygge", so any room graced with this shade instantly feels like a sanctuary. It's calm, comforting, and soothing. Plus, it's kind of like the most neutral shade of green you could hope to work with – it complements everything!
Our love for this color began in our 1st fixer upper. We painted our front door with this gorgeous color. We loved it so much that we used it a couple more times in our current house.
You could even use this color for wainscoting or creating a two-toned wall effect.
We also used this color on our board and batten wall in Quinn's boho nursery (which is one of my favorite green accent walls ever!), on this shiplap sign, and our hallway cabinet.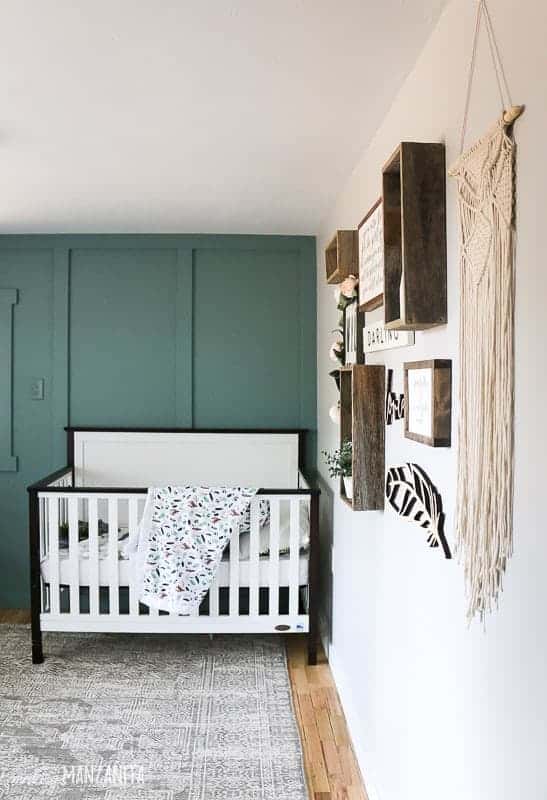 In The Moment Stats:
Behr Paint Code: T18-15
RGB: 133 152 147
LRV: 30
Hex Code: #819590
Is Behr In The Moment a warm or cool color?
According to Behr, In the Moment is a cool shade in the blue-green paint family.
When you are deciding on paint colors, I recommend noting how the sun enters the room and how the other colors in the room are reflected during different parts of the day.
Keep that in mind as you are considering this color and decide on what kind of vibe you want for the whole room.
It's easy to look at all the paint colors on the small swatches at the hardware store and see the same thing. When you make your trip to the hardware store, grab some paint samples of the color in question. Paint them on a few different walls in the room and then observe the room at different times of the day to get a sense of how it would look after you paint the room.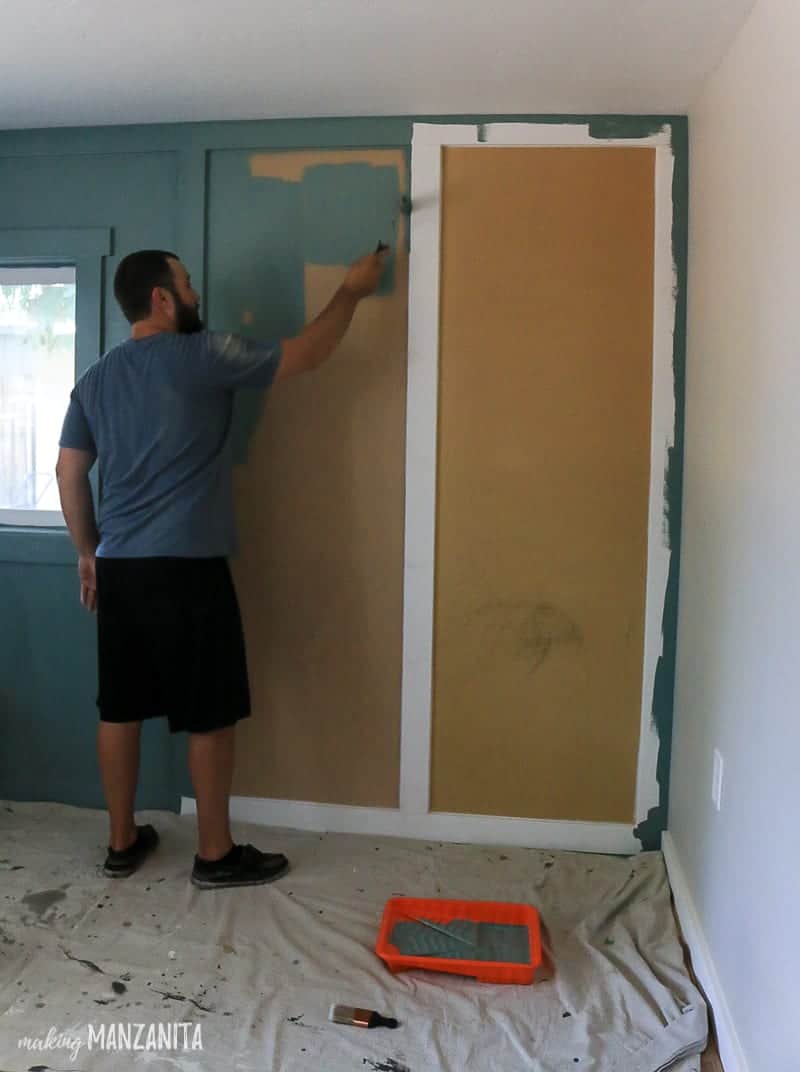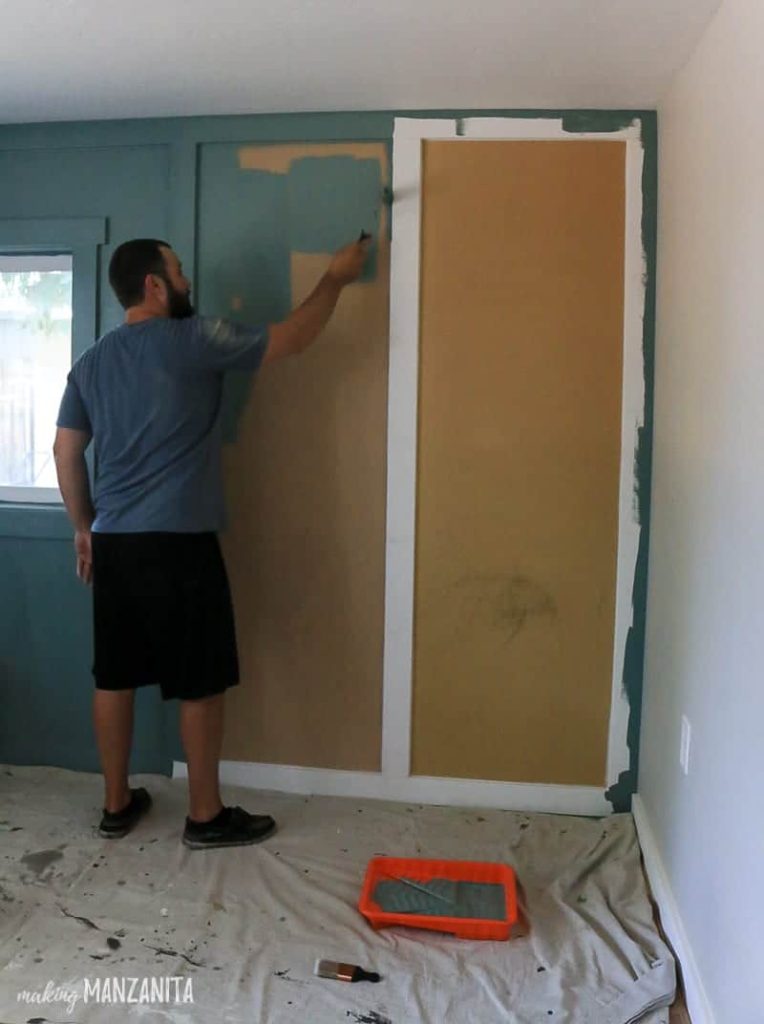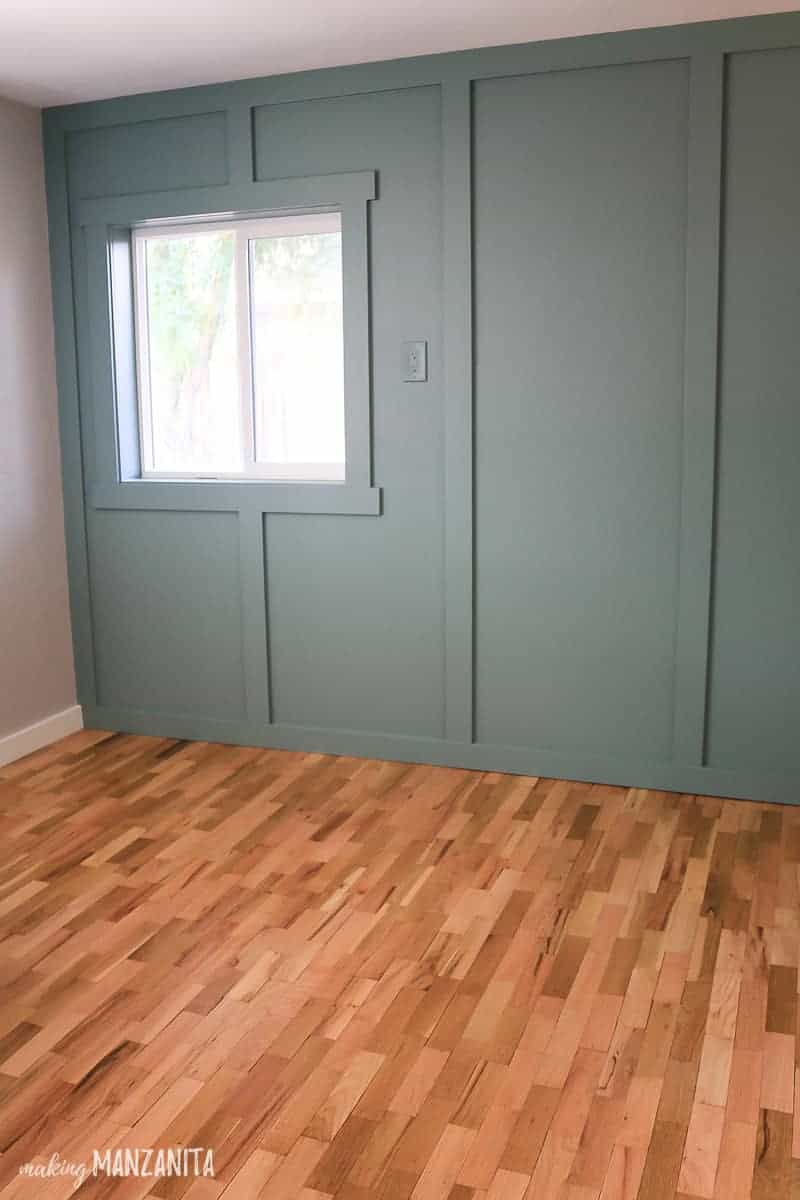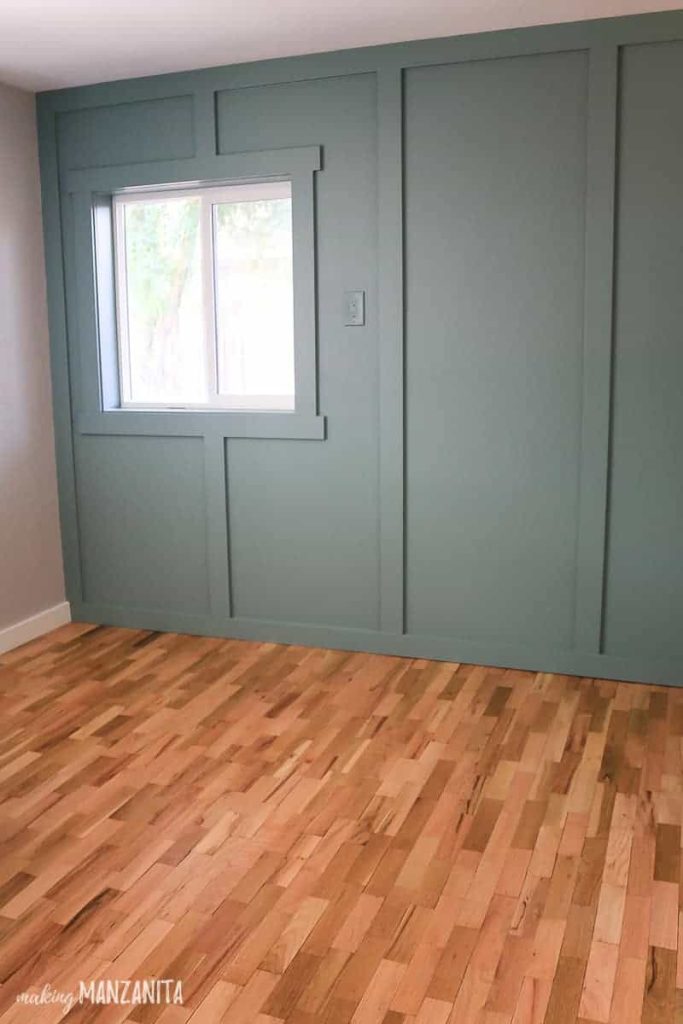 The amount of lighting in the room and the temperature of the lightbulbs also alter the way a paint color is presented. After you have the final lighting (and light bulbs) in the room, I recommend applying a swatch to each of the walls to see how it will look.
Behr In The Moment Undertones
Behr In The Moment has a combination of gray, green, and blue undertones. Shades of blue-green can be temperamental at times.
However, this shade plays well with so many different colors and textures in a room.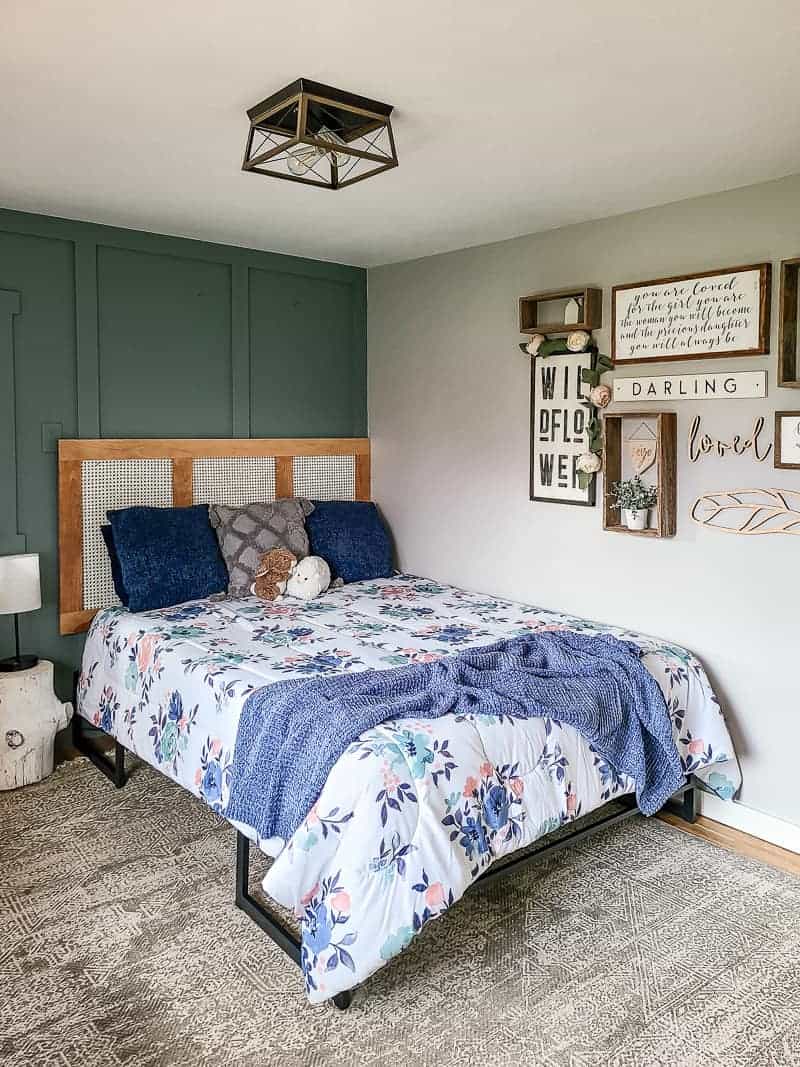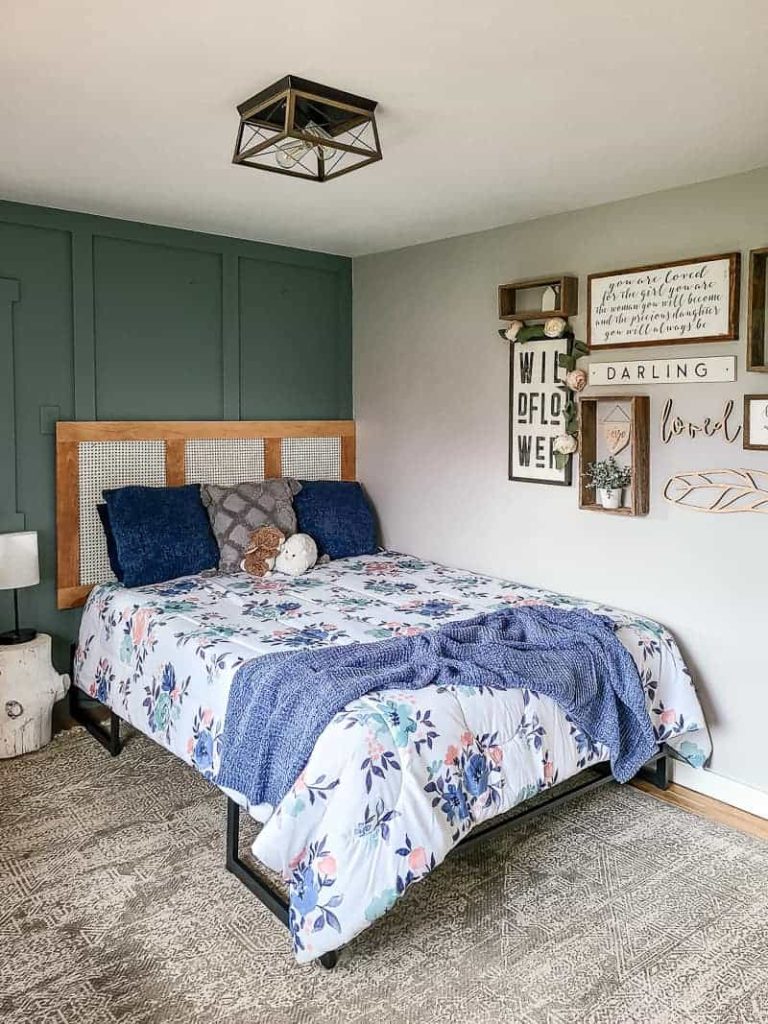 What is the light reflectance value (LRV) of Behr In The Moment?
The LRV for Behr In The Moment is 30, which is a medium value. This means that this color will appear with a semi-pastel appearance. It's a deeper shade than a light neutral, but not dark like Behr Graphic Charcoal or other rich hues.
Light reflectance value is the amount of light that is reflected off of the paint color surface. The lighter (or more white) and color the higher the LRV – meaning that pure white has an LRV of 100 and pure black has an LRV of 0.
What trim color goes with Behr In The Moment?
This pastel-ish shade of green would look stunning with a bright white shade of trim, like Behr Snowy Pine. It would also play well with light-colored wood trim or flooring.
Just see how different it looks when paired with the white trim color and the slightly darker more tonal trim color in these two exteriors below.
Coordinating colors for Behr In The Moment
Behr In The Moment would look beautiful no matter where you used this color. Pair this shade with silver accents and soft, warm whites for a soothing vibe. Or, turn up the moodiness and pair it with deep, bold hues like eggplant or forest green.
Easily achieve a coastal vibe in a bathroom with white trim, woven baskets, and other lightly-colored décor elements. White or gray furniture would pop away from the walls beautifully with this shade.
In the Moment would also work with more classic or modern pieces. Décor hardware elements like silver, copper, and brass would also complement this shade well.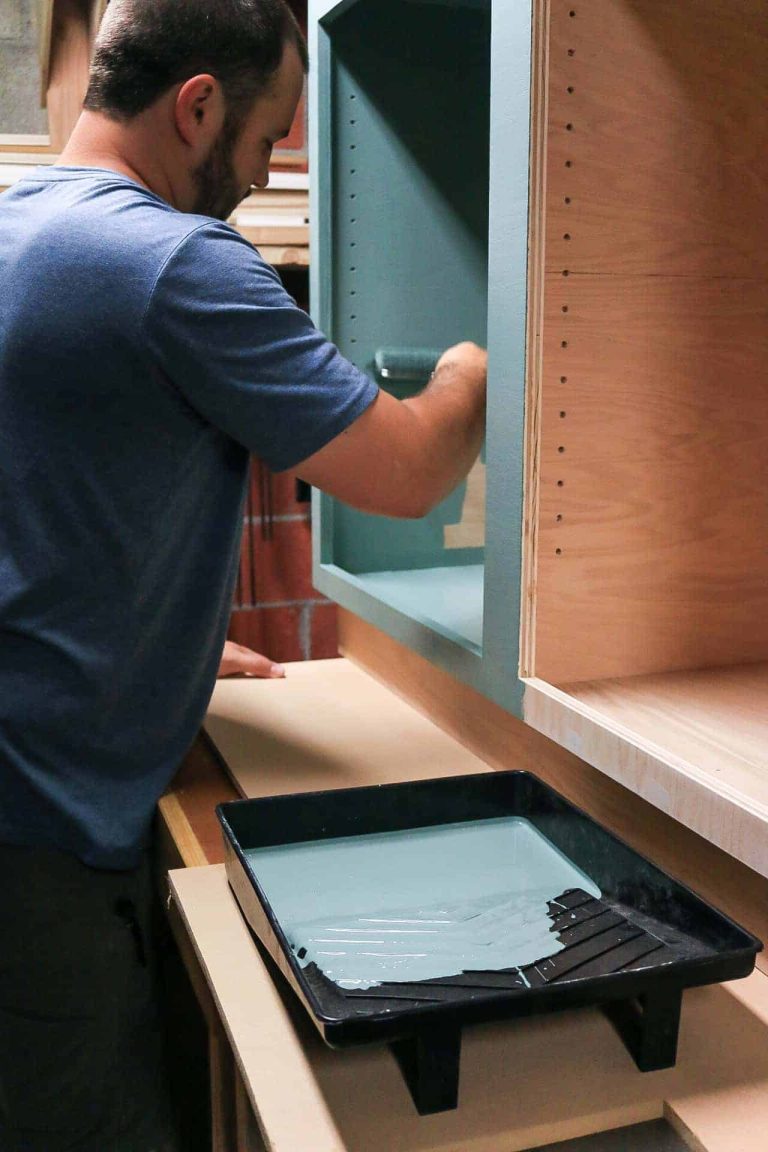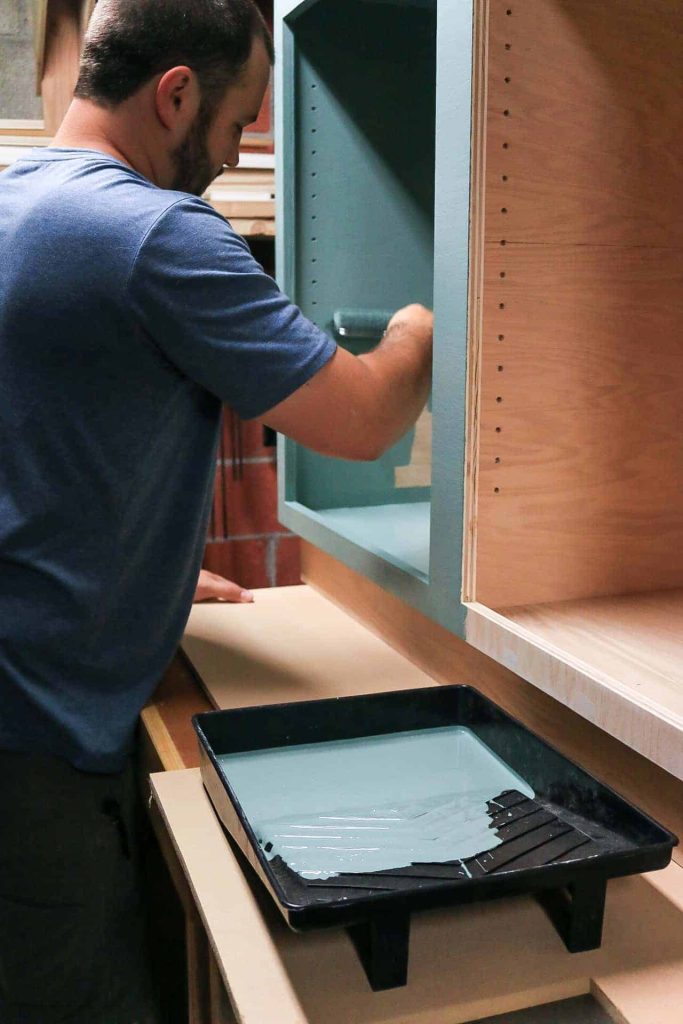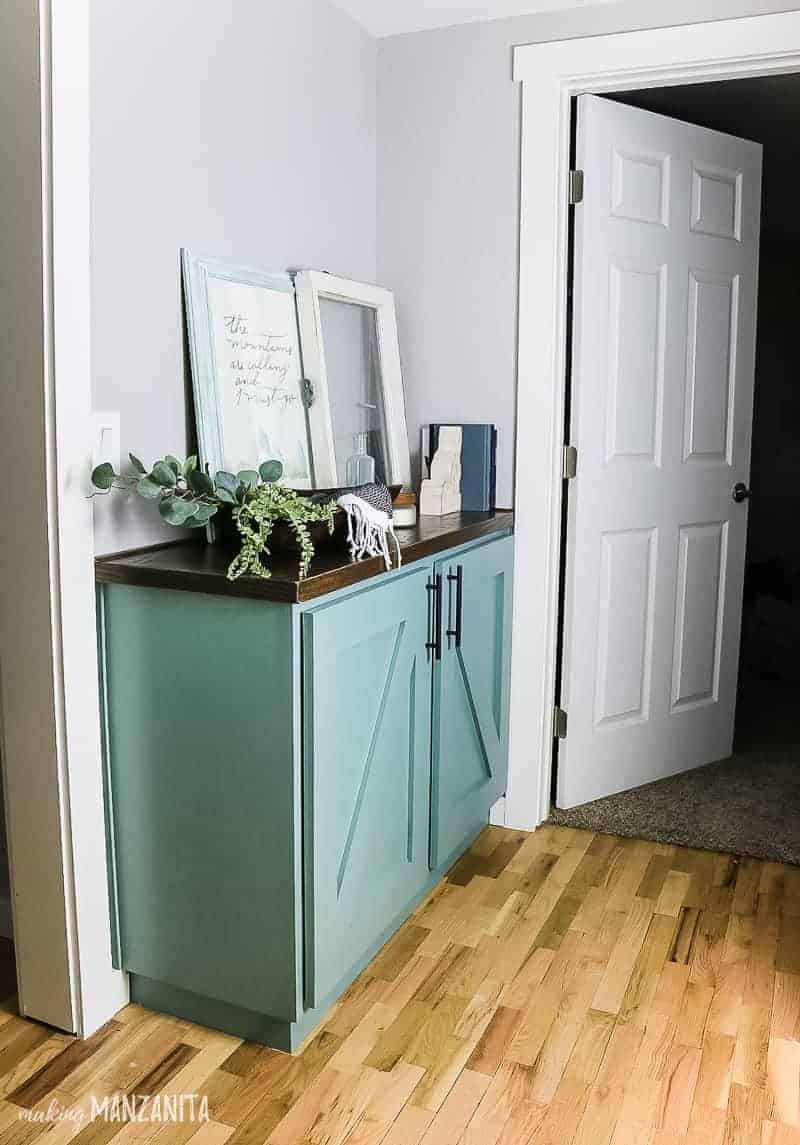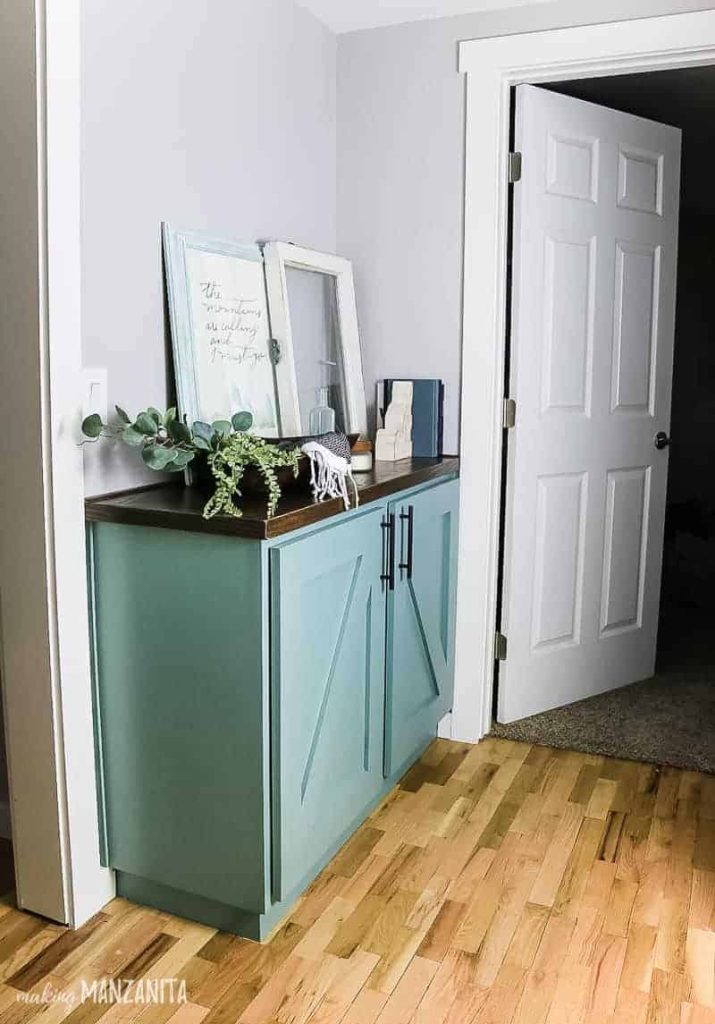 Colors similar to Behr In The Moment
According to Behr Paint, here are other similar colors to Behr In The Moment that you might want to try out:
Check out these other gray green paint colors for more inspiration!
Paint color review
As the unicorn of paint colors, you can't go wrong with this shade! Behr In the Moment is a beautiful paint color that instantly transforms a room into a soothing oasis.
Behr In the Moment would work well in any bathroom, kitchen, living room, or outdoor space, and plays well with a variety of different styles, textures, and décor elements.
This would even be stunning on a front door. It's the perfect addition to your whole house color scheme!
Do you have any other questions about this paint color?
Let me know in the comments below!