Our next renovation project has begun! We're going to transforming our master closet. Today we're sharing our small walk in closet plan, which we've designed on a budget.
We've started on our next renovation project over – finally! We have been on a project hiatus and it seems like it's been forever. We took a break for the holiday season and we're so excited to be back renovating our home.
Want to see our other renovation projects? Check out our full home tour here!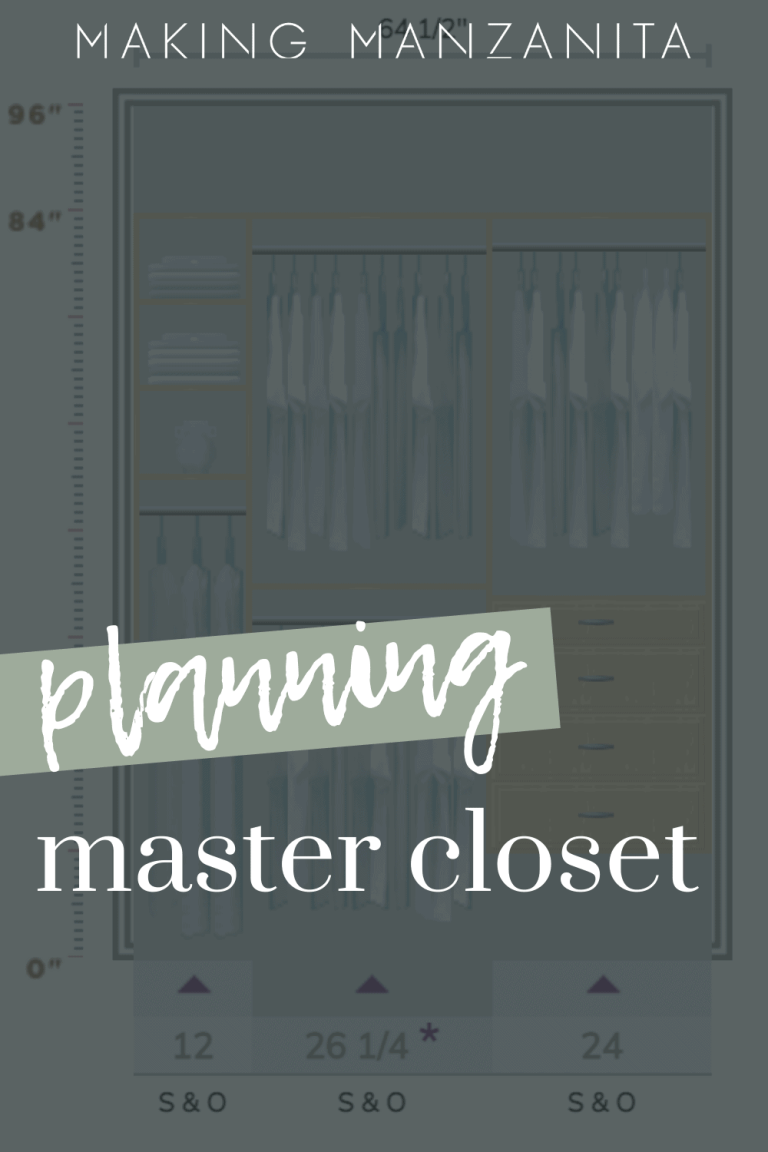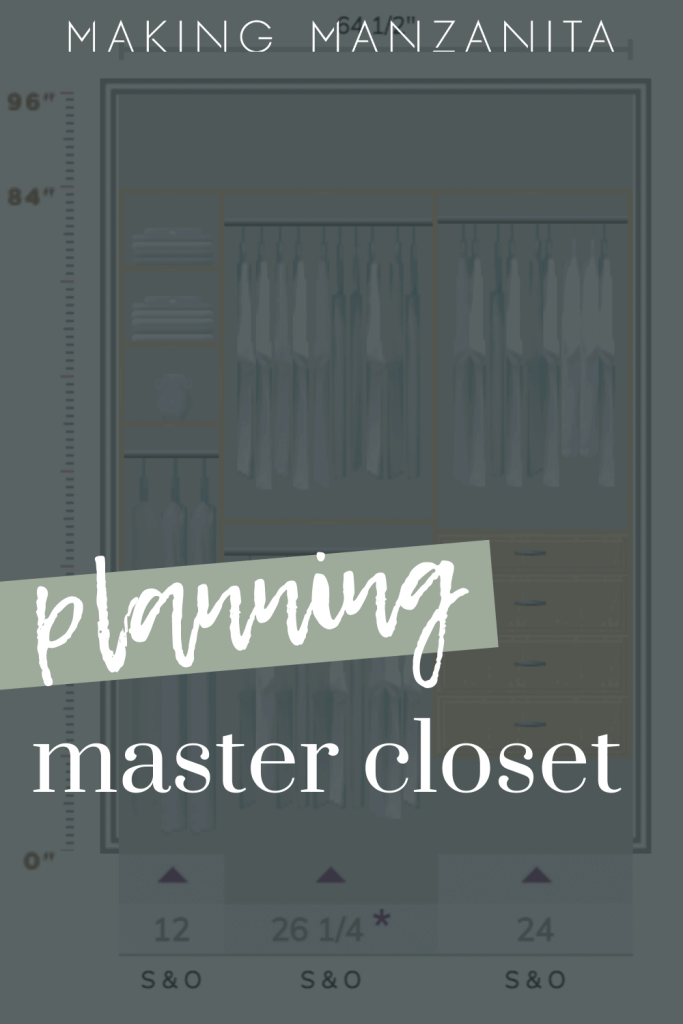 Master Bedroom Makeover Before & After
For our next renovation project in our fixer-upper, we're tackling our master closet. It's a small walk-in closet and hasn't been touched at all since we put the walls up when we built out the walls for Quinn's nursery and the kid's bathroom. We were able to carve out a bit of space from those rooms to make room for a walk-in closet. We also got rid of the reach-in closet that was originally in here.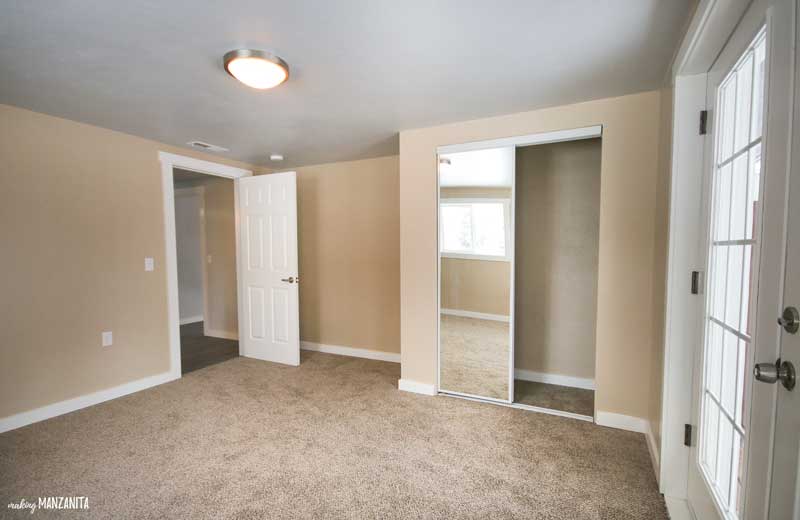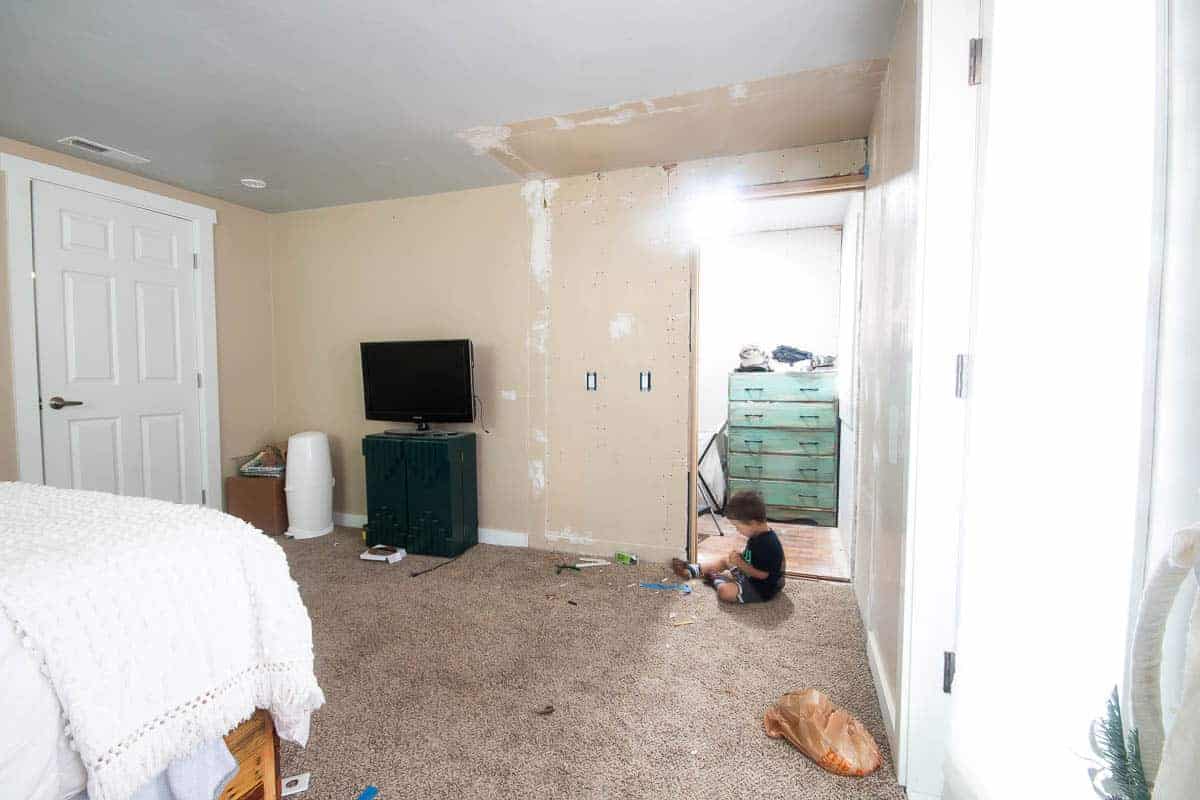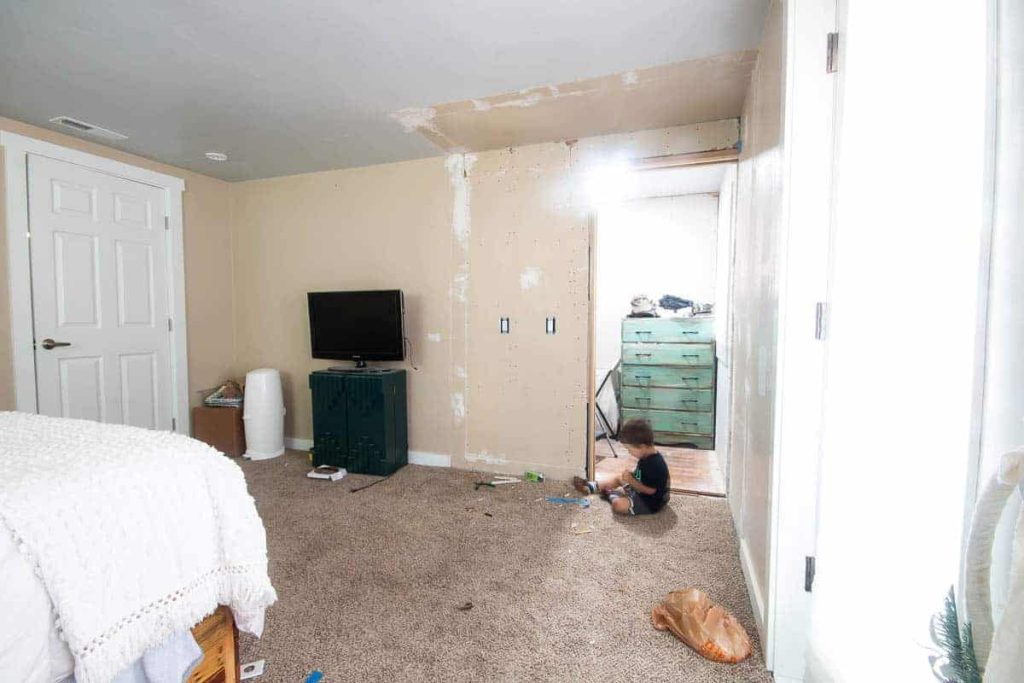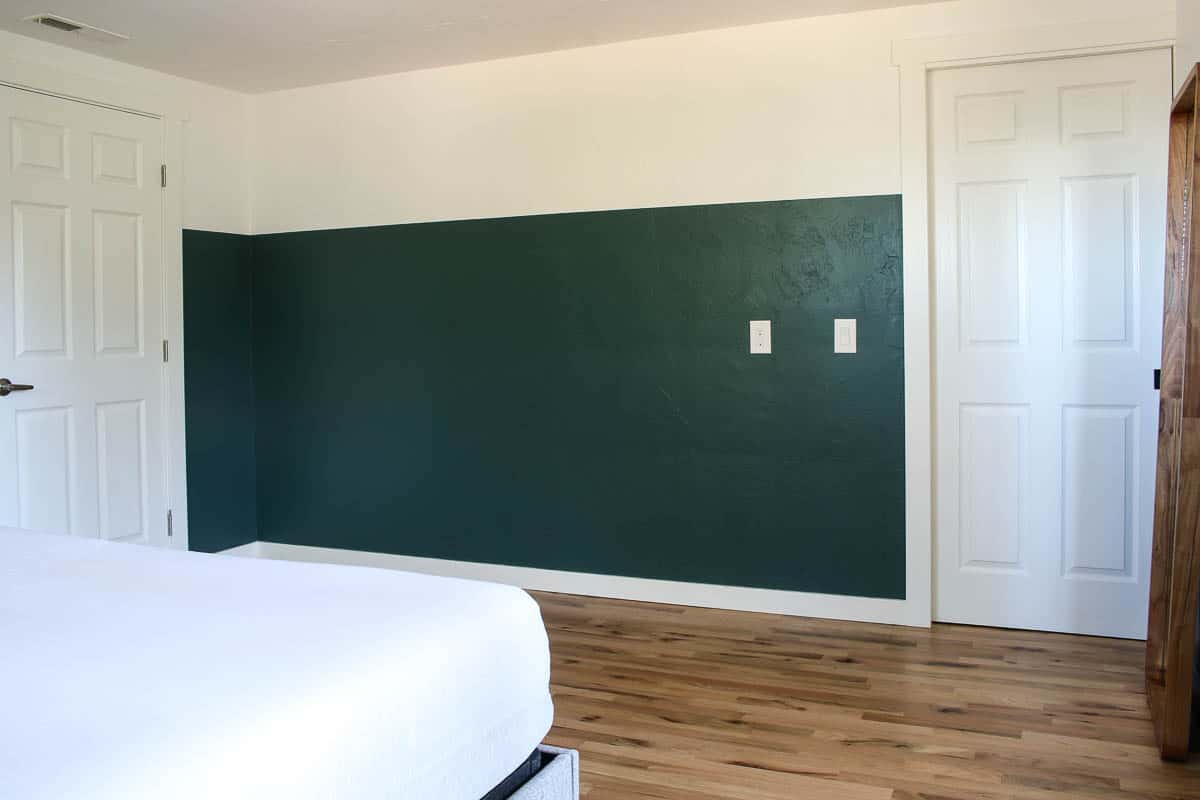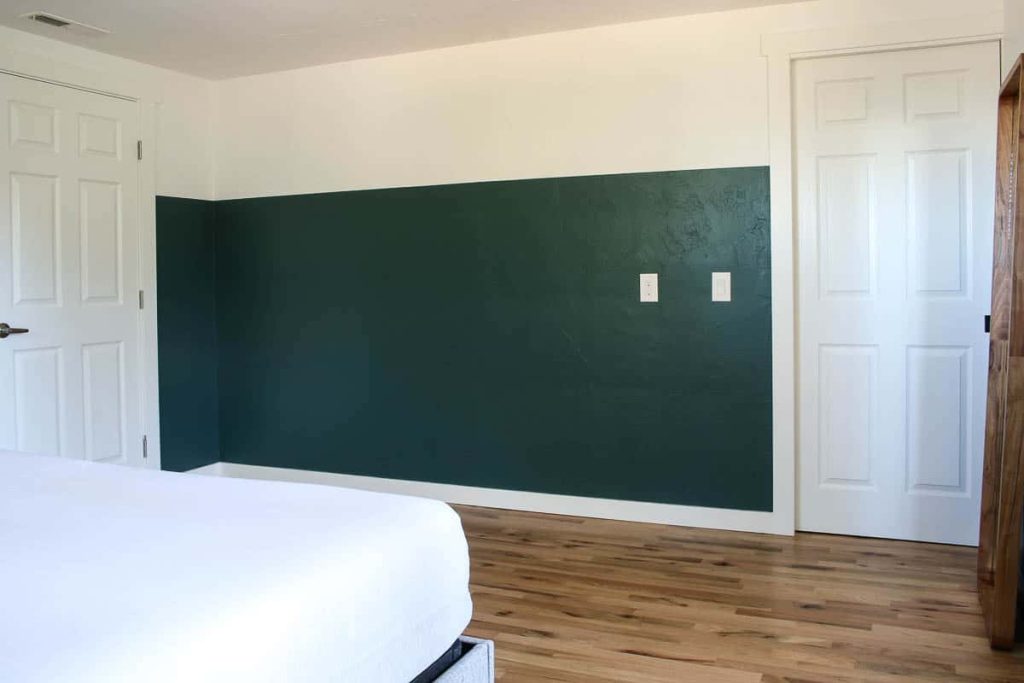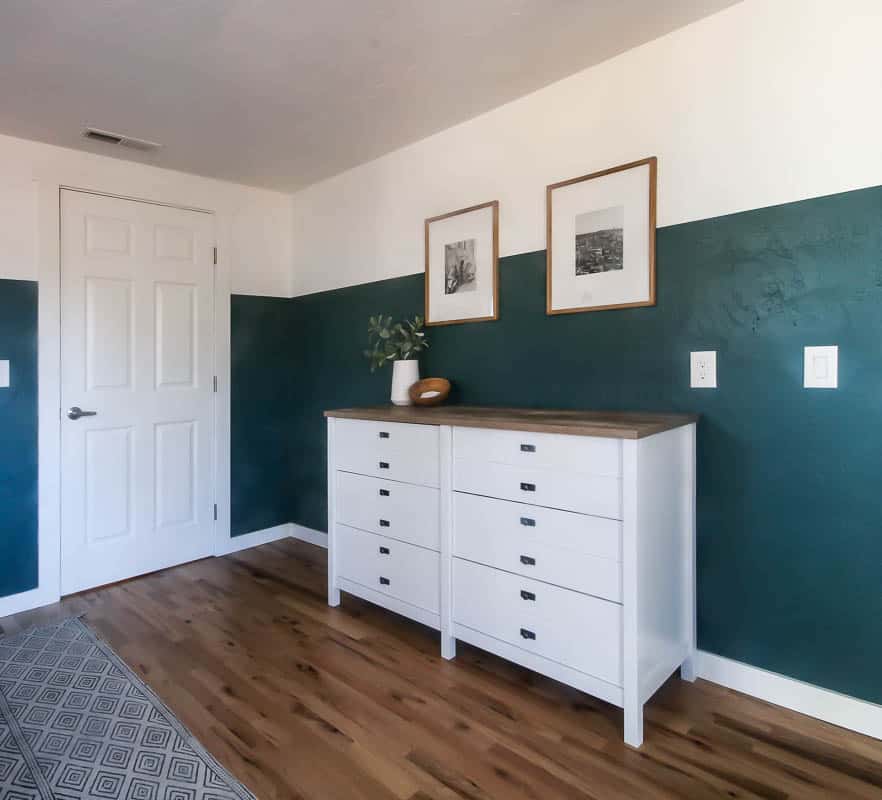 So it's been about THREE years since we got rid of the reach-in closet and built out the walls for our small walk-in closet. We screwed in the drywall panels, threw up some temporary bars to hang clothes, and called it good. We didn't even bother to refinish the original hardwood floors in here when we added the new hardwoods in our master bedroom.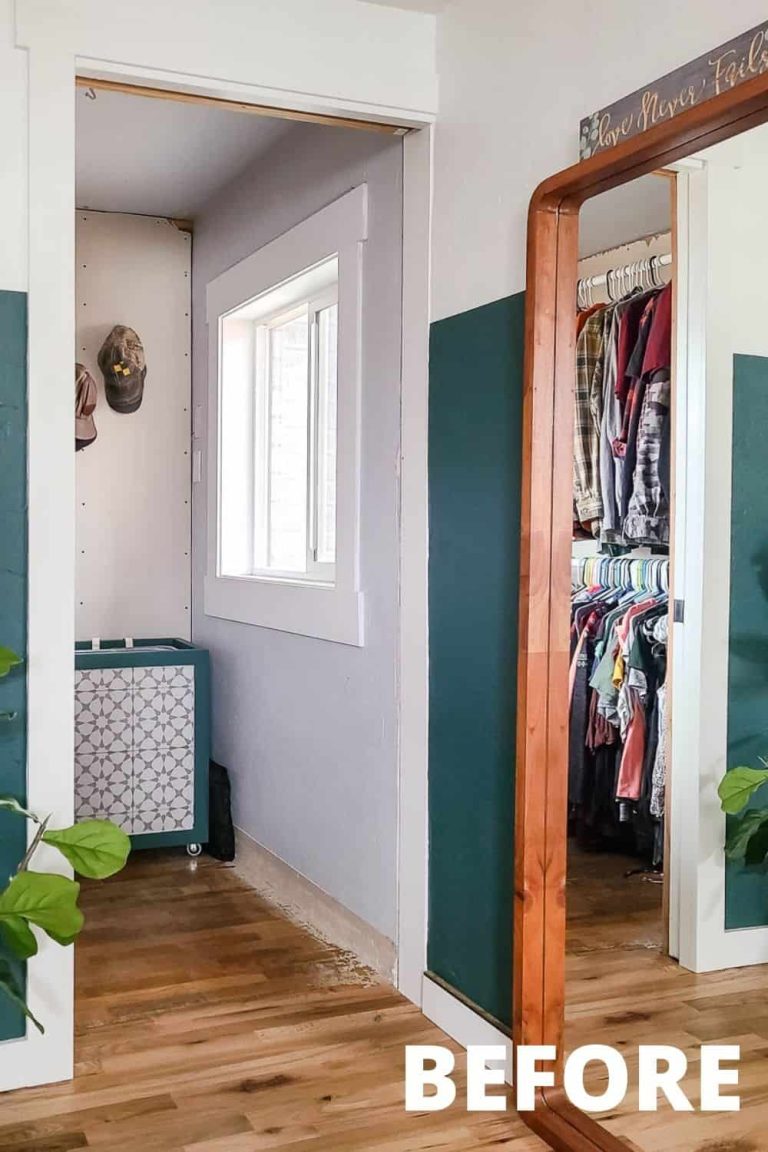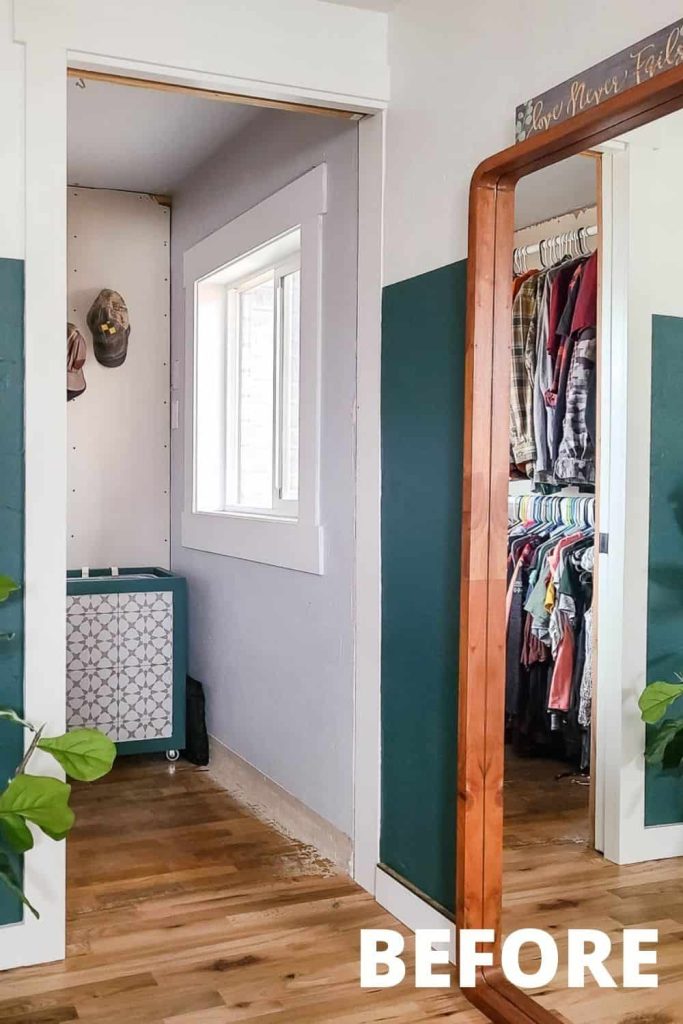 We said we'd come back and renovate it at a later date and it wasn't high up on our priority list. Here we are three years later and ready to tackle it.
Here's what it looks like now: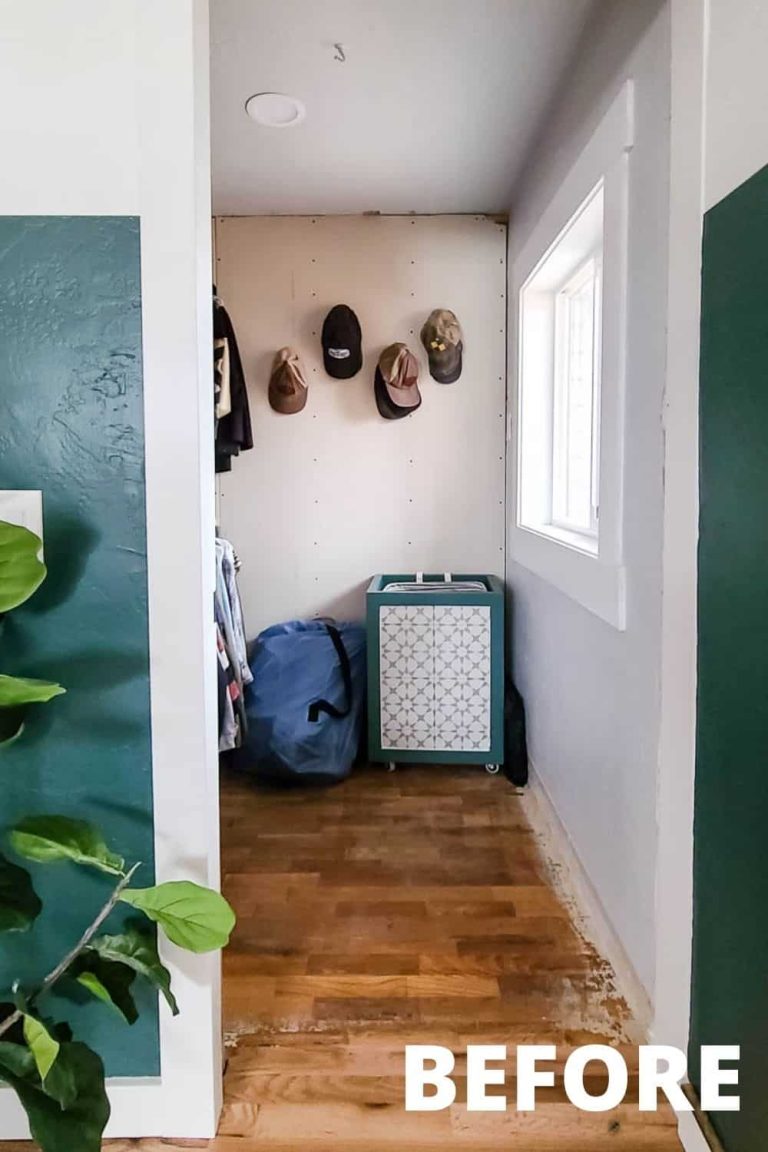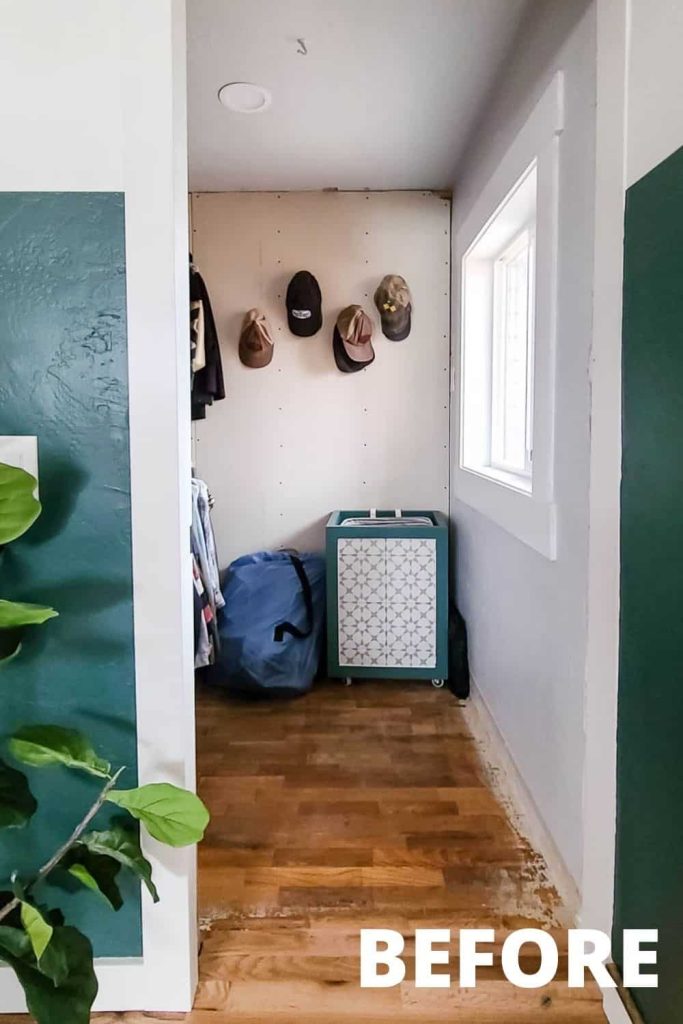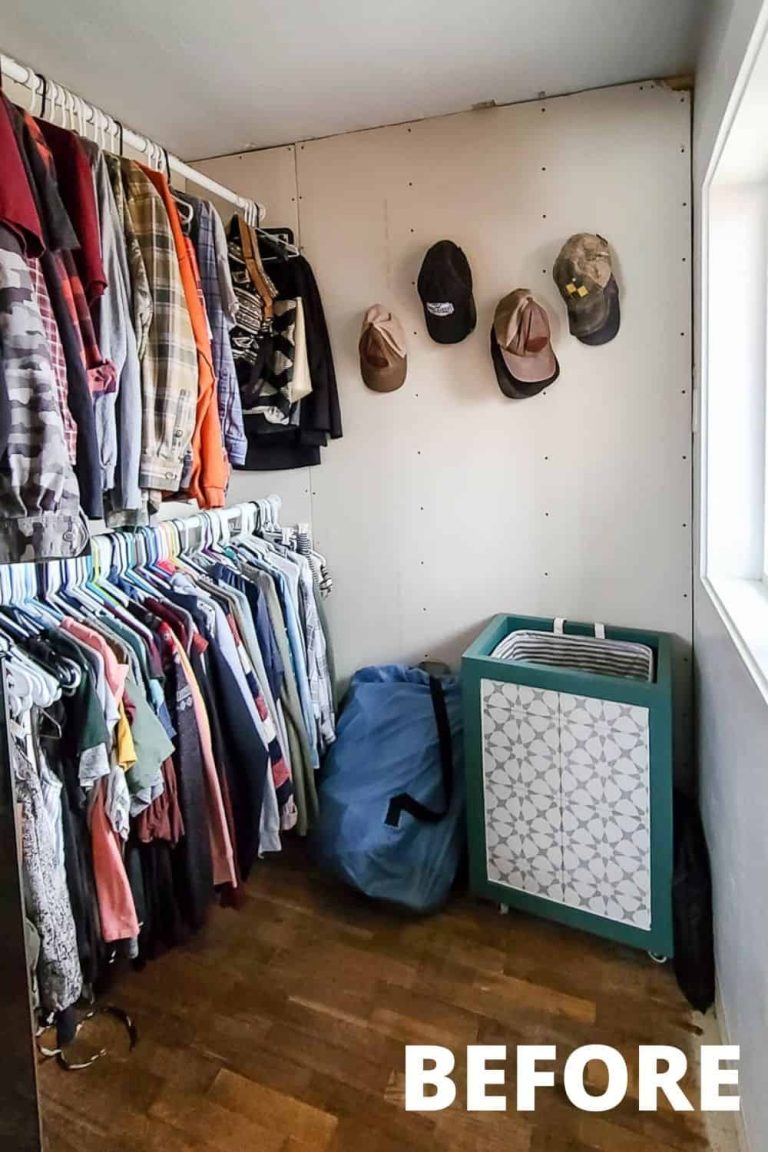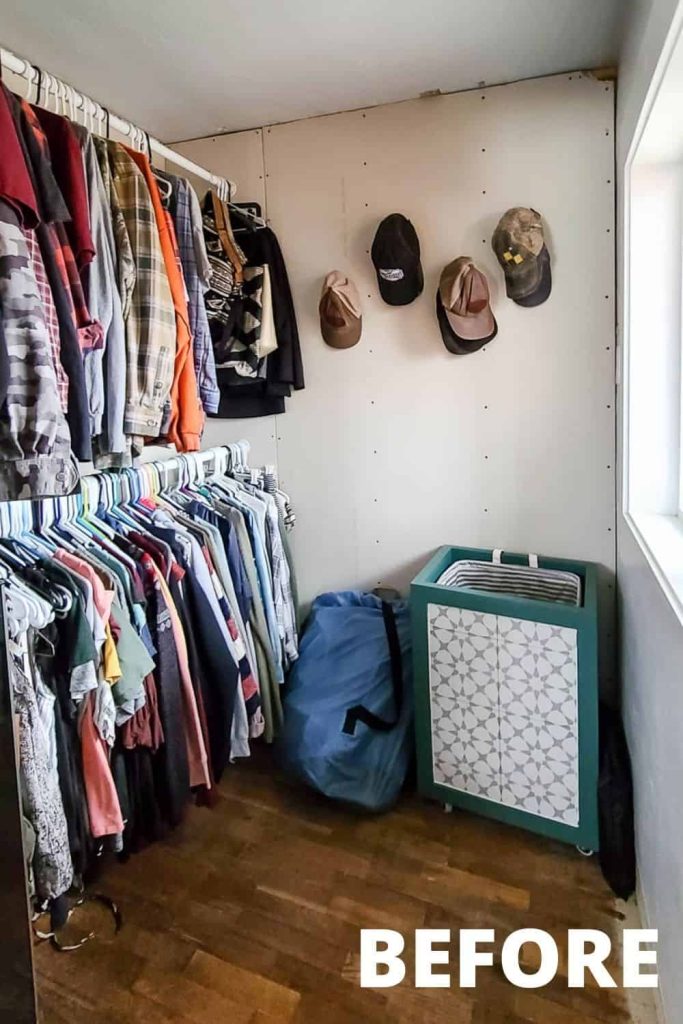 Walk-In Closet Makeover Plans: What We Wanted
So today, we're going to share our small walk-in closet plan with you! Since we've been waiting for this for literally three years, I've had A LOT of time to plan and think about the closet. Which is a benefit to taking your time with renovations.
Since we renovated our master bedroom, we added a dresser in the room, which really holds a lot of our clothes. We also store most of our shoes in our mudroom lockers, so we don't have a big need for shoe storage in our walk-in closet. But we want to make sure that there's room for future owners in the home to store shoes in here, of course.
We really just hang up shirts. I also have a couple of dresses to hang, but not many. But I'd love to have some more space for storage for things like out-of-season clothes, extra pillows and blankets, sentimental items, and some extra linens.
With this in mind, I knew we needed lots of hanging storage, some drawers, and some shelving. Pretty standard requests for a closet, right?
This small walk-in closet plan post contains affiliate links, but nothing that I wouldn't wholeheartedly recommend anyway! Read my full disclosure here.
Closet System for a Walk-In Closet on a Budget
So I took a lot of time doing tons of research looking at different closet systems. I considered everything from a DIY closet build like this, Ikea closets like this, custom closet systems like this, and premade closet kits.
The size of our walk-in closet isn't necessarily "standard," so a lot of the premade closet organizers didn't fit.
We also needed L-shaped closet plans because there's a window on one wall and the sliding door is on another wall…so there are really only two walls of usable space.
We landed on a brand called Closet Evolution, which is sold at The Home Depot. They have a great website where we were able to easily design our closet so it feels custom and is exactly what we wanted … but at budget-friendly prices.
Here's all of the closet systems that The Home Depot offers. You can find a link to Closet Evolution's design tool on this page…along with other closet brands that you can explore to see what works best for you.
One major thing that sold us on Closet Evolution is that we cut the pieces down to size when we install them so that it fit perfectly in our closet and feels custom!
Here's the walk-in closet design we came up with:
The closet systems will be laid out just like this, with the left photo (2 hanging rods) on the left-hand side when you walk in, and the wider closet system (with the drawers) will go on the back wall in the closet.
We decided to go with a light wood color called "Harvest Grain", which I love.
How much does this l-shaped closet system cost?
The total cost of the closet system we designed was approximately $600. We will have some additional costs with the rest of the renovation with texturing the walls, refinishing the floors, painting the walls, and buying some storage bins. We're hoping to keep the all-in cost of the master closet to under $1,000.
This is much cheaper than the other complete custom closet systems that we looked at, which were approximately $2,000-$3,000 for just the closet system.
Master Walk-In Closet Makeover To-Do List:
Here's a list of everything we're going to be tackling during this renovation:
Select and purchase budget-friendly master closet system
Empty closet
Mud and texture drywall
Refinish hardwood floors
Paint walls
Install closet system
Organize with storage bins
Decorate!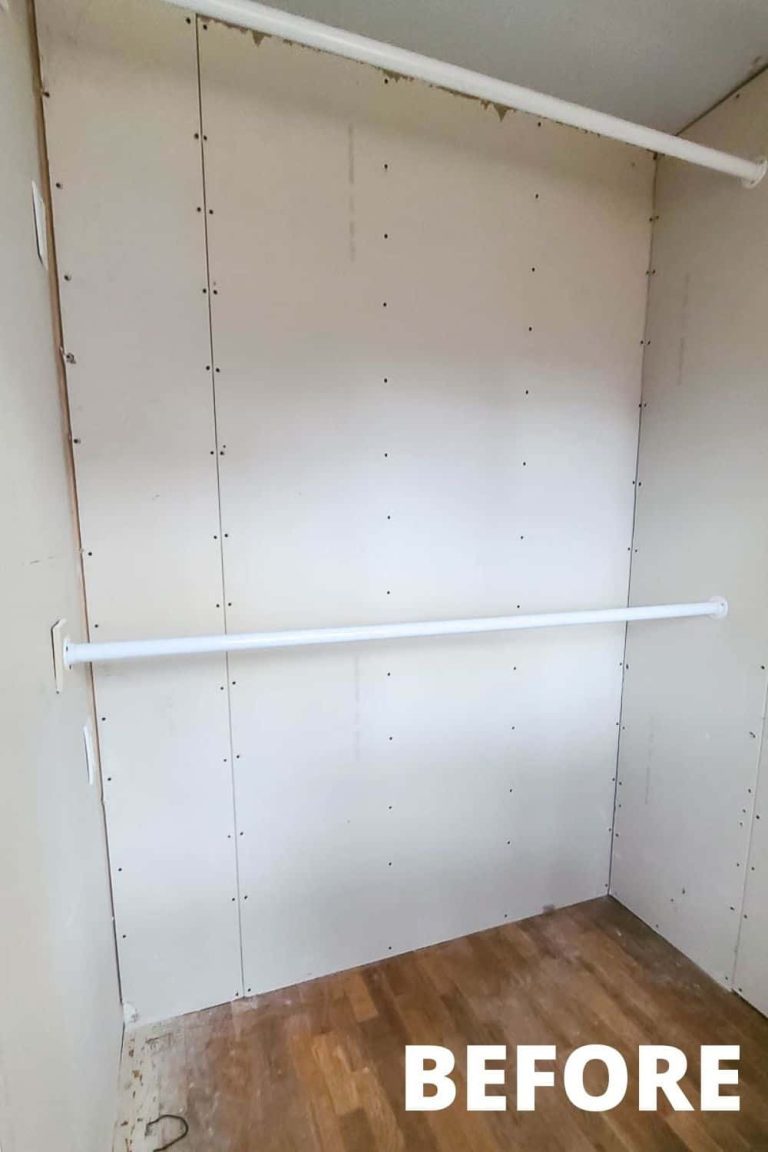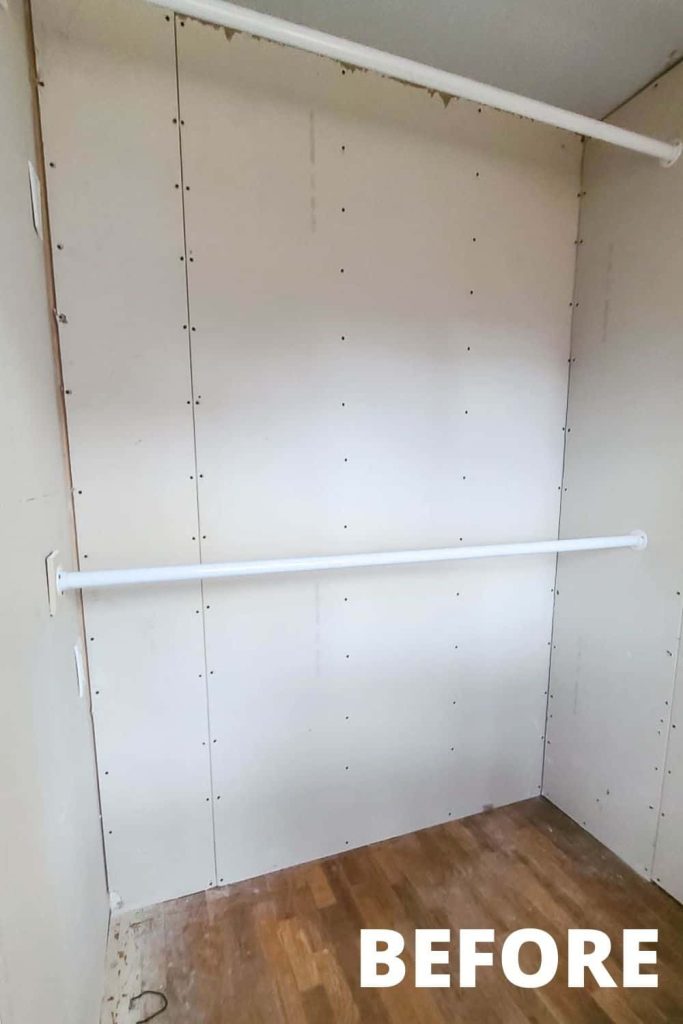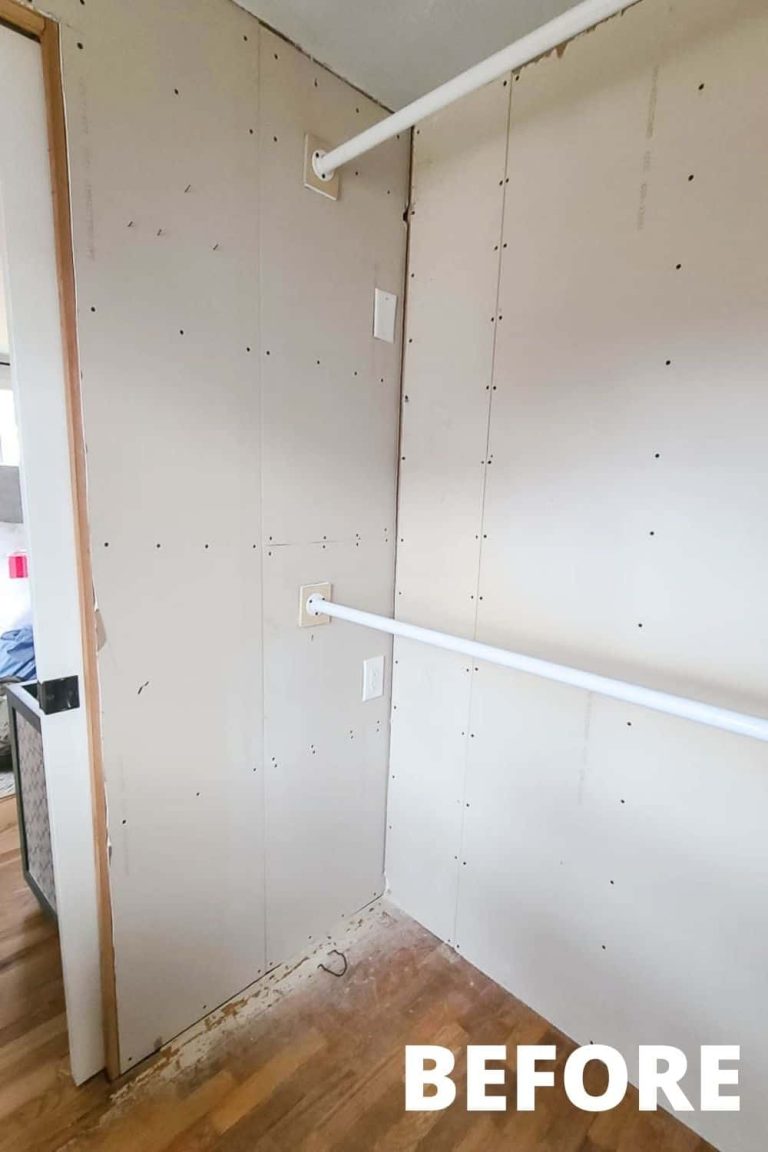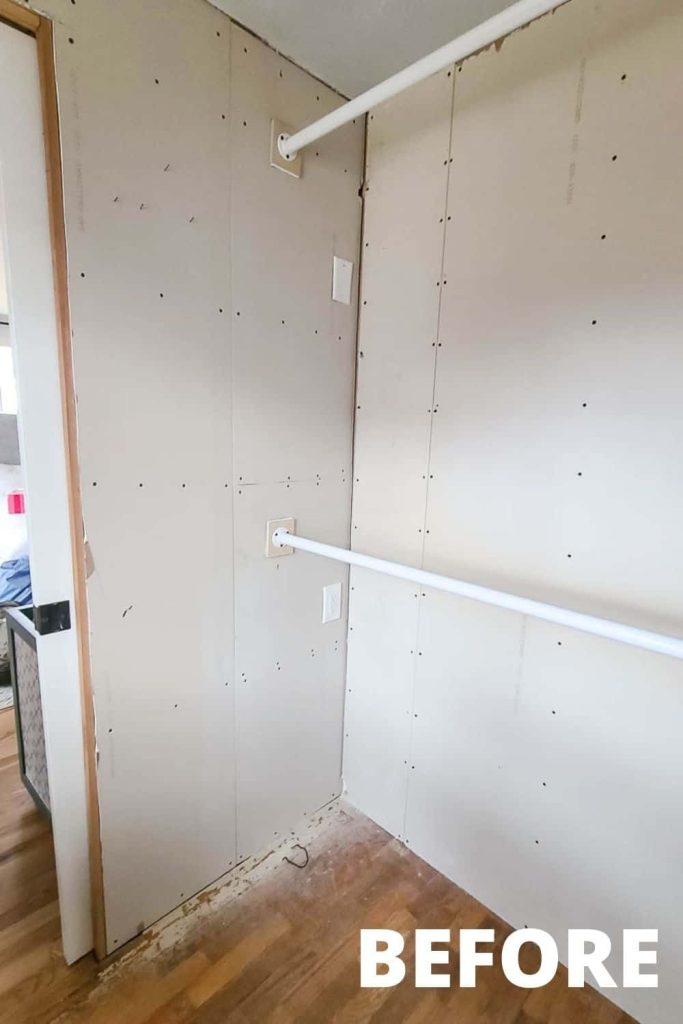 We have already emptied the closet out and got started on the texture and mud on the bare drywall. We have the closet system ordered, and it's in the mail now. Can't wait to see this small walk-in closet plan come to life!
Be sure to follow along on our Instagram channel, where we will be sharing all of the behind-the-scenes footage as this renovation comes together!
What do you think of our small walk in closet plan?
Let us know in the comments below!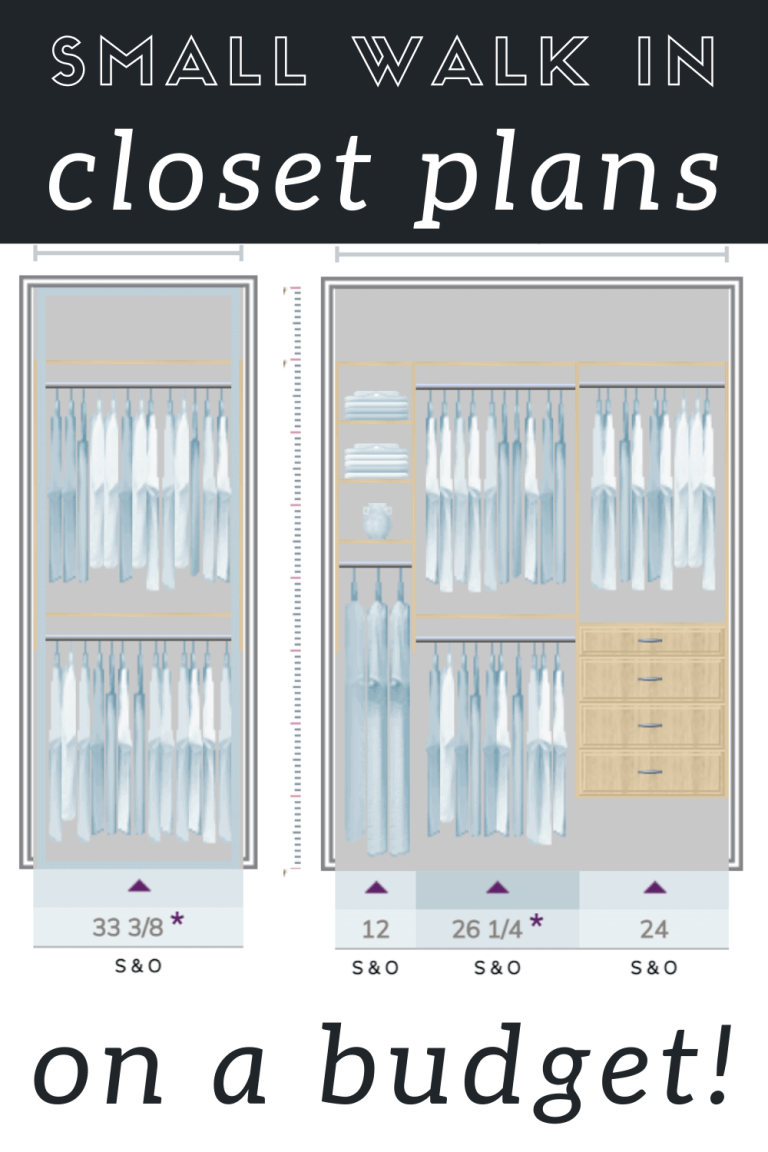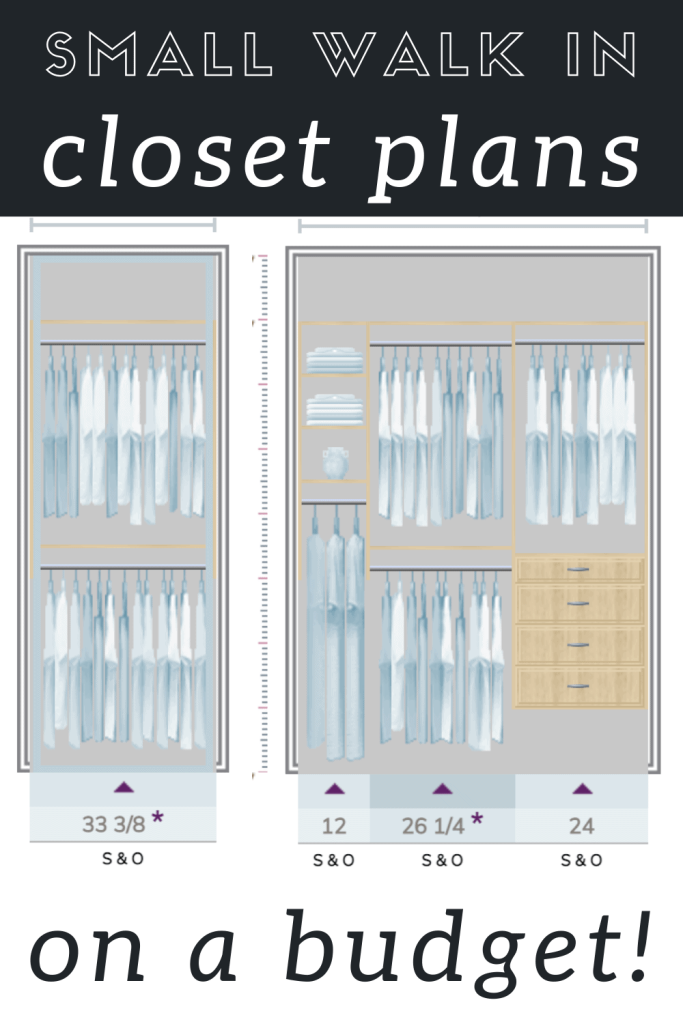 Want to see more home renovation projects? Here are some of our favorites!