Get your kid's bath toys up off of the floor in your tub. Contain the clutter with one of these genius bath toy storage ideas! There are both DIY solutions and ready-to-purchase organizers for your bath toys.
We've all been there. Bath time has just finished. The kids have been dried off and the bath water is almost done draining out of the bath. There's a faint smell of bubble bath and baby shampoo in the air. And you're left with the big pile of bath toys at the bottom of the bath tub.
Bathtime cleanup is something that all parents go through. Today we're breaking things down with the best bath toy storage ideas!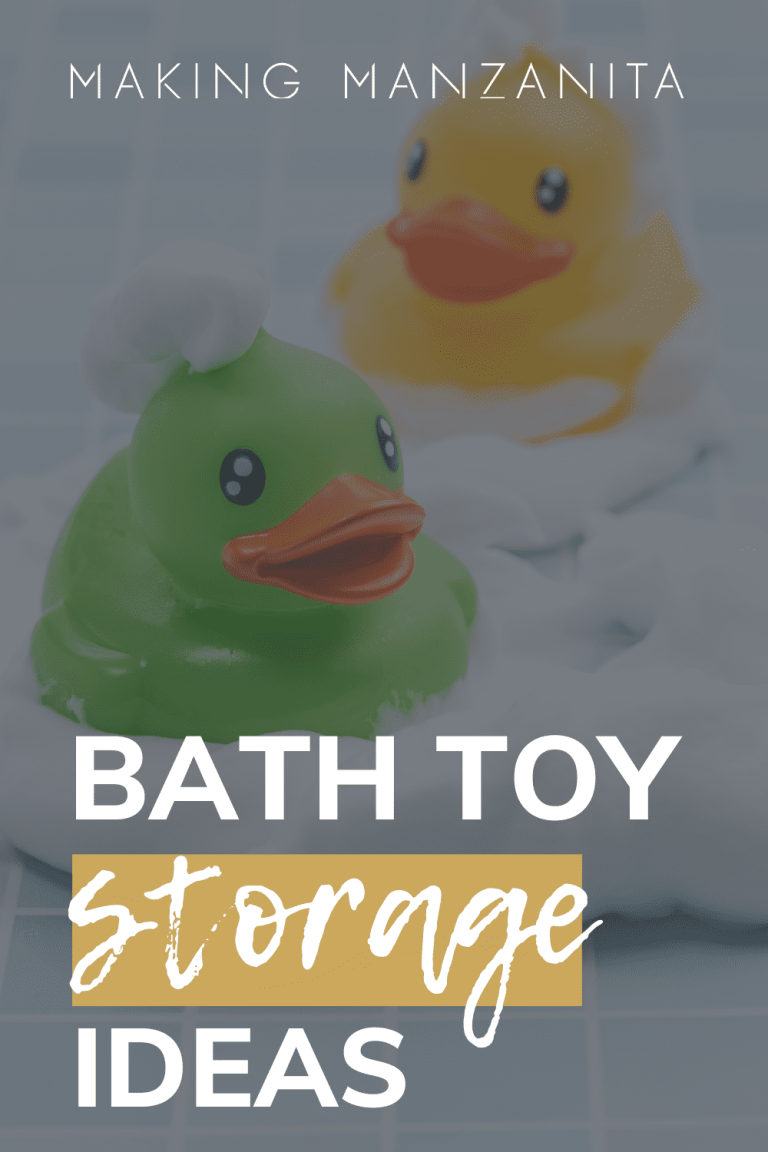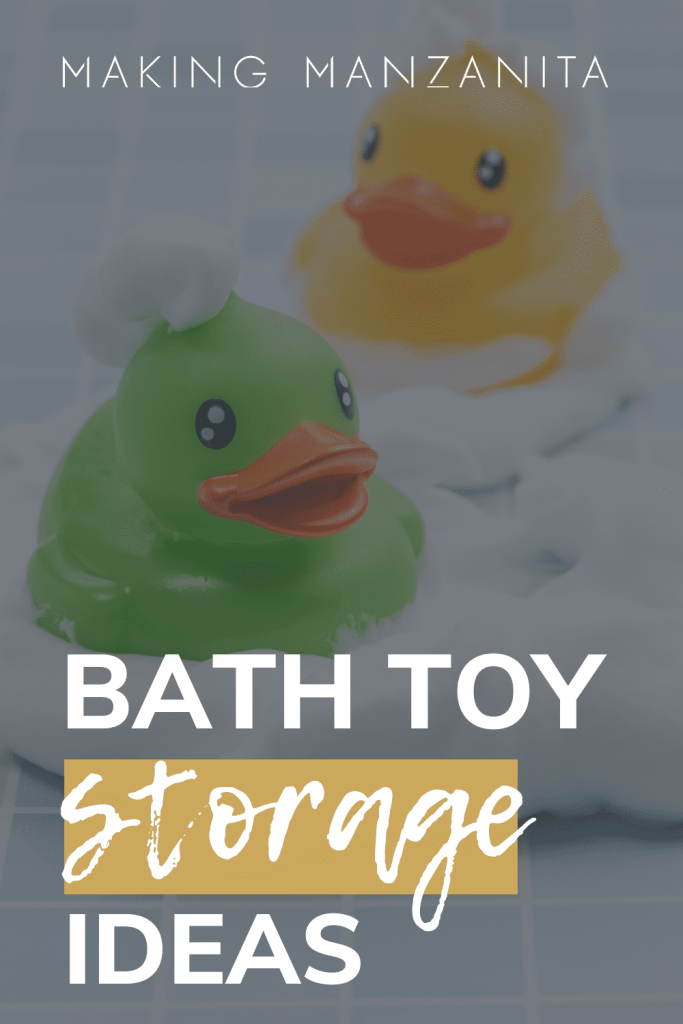 This bath toy storage ideas roundup contains affiliate links, but nothing that I wouldn't recommend wholeheartedly. Read my full disclosure here.
20+ Genius Bath Toy Storage Ideas
Which of these best bath toy storage ideas is your favorite? Do you use something else entirely? Let us know in the comments below!