Table saw, miter saw, circular saw, jig saw…there are so many different types of saws for woodworking and renovating. It can be pretty confusing. In this article, I'm showing you 13 different types of saws and their uses.
If you're new to woodworking, you're probably trying to figure what tools you should invest in and which you can do without. If you're simply DIYing projects arounds the house and building some simple furniture, you'd probably be surprised that you don't need tons of tools! You can make a lot of fun woodworking with projects with just a few good and versatile tools.
When in comes to types of power saws, there are so many options. It can be a tad overwhelming and confusing – especially if you don't know which woodworking saws can be used for what type of cuts and projects.
In this article, we're breaking it all down and featuring 13 different types of saws and explaining what they do and why you might want them in your workshop (and what else could replace it).
Don't forget to read all the way to the bottom because we also answer some frequently asked questions about the different kinds of saws!
This types of saws article contains affiliate links, but nothing that I wouldn't recommend wholeheartedly. Read my full disclosure here.
5 most common types of saws for woodworking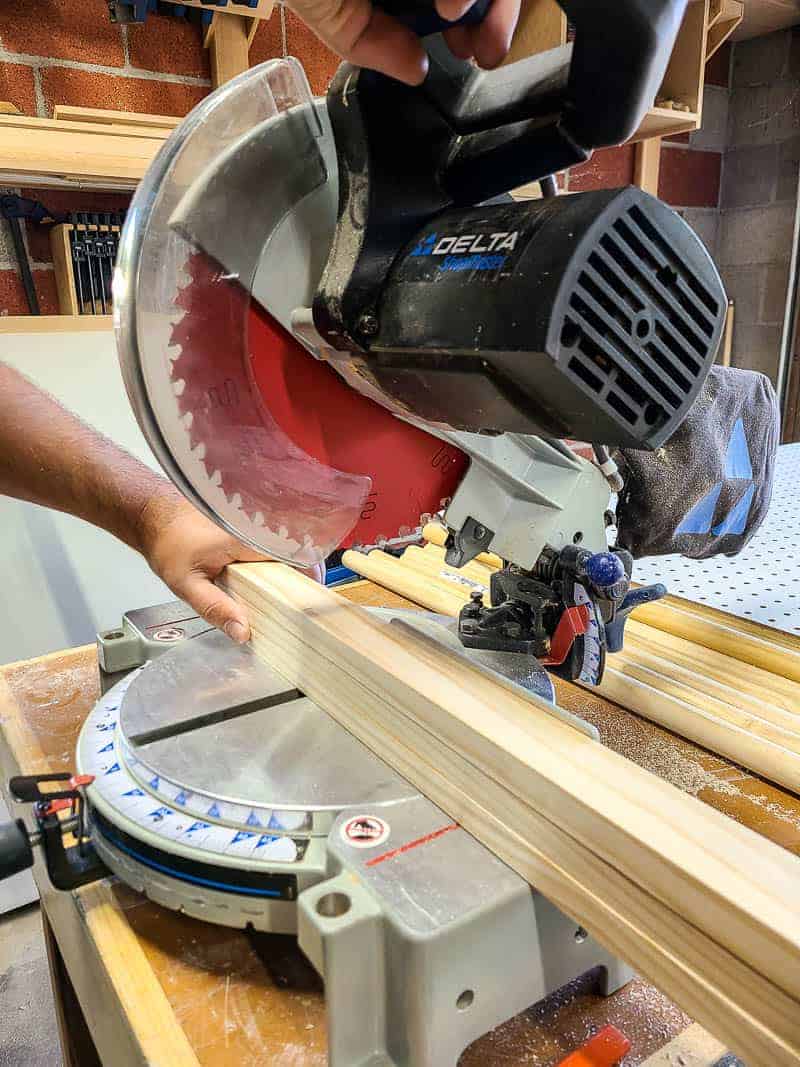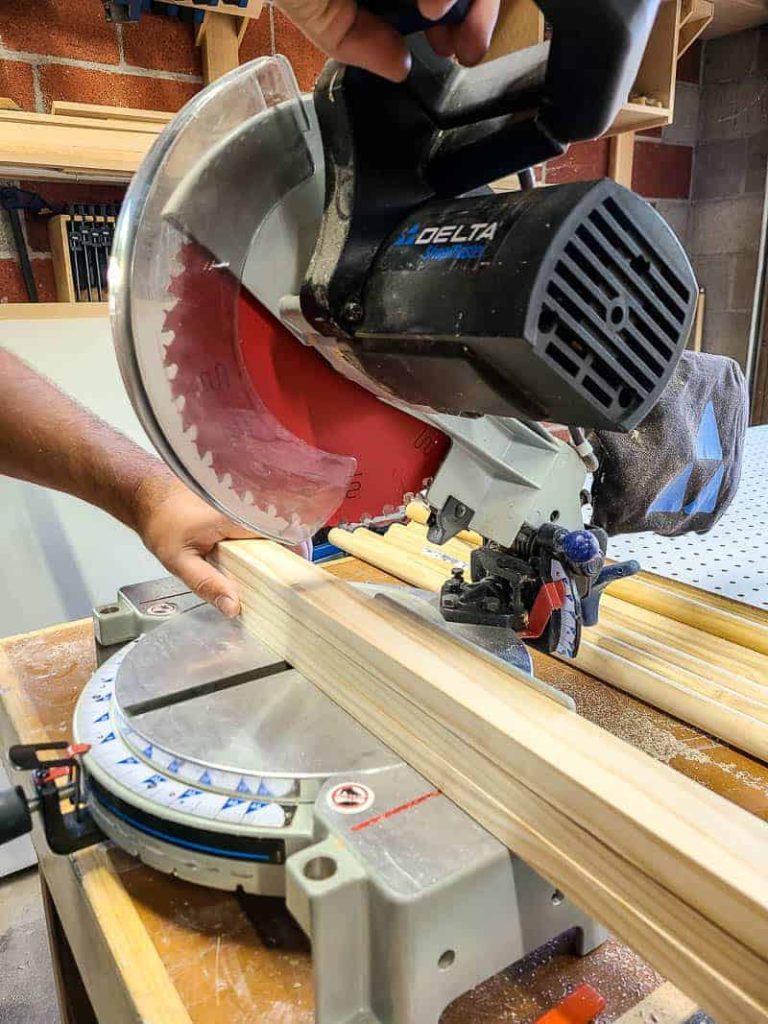 Miter Saw
A miter saw (sometimes called a chop saw) is best used for cutting down the lengths of lumber that is not very wide or thick, like 2x4s, trim pieces, furring strips or shiplap.
The miter saw is usually the #1 saw I recommend for beginners that want to get into woodworking because it is so easy to use and versatile. Check out the other woodworking tools for beginners!
Depending on the size of your miter saw you may be able to cut up to 4×4's or lumber thats 6+ inches wide, but mostly you'll use this saw for cutting smaller pieces of wood.
You'll notice that with this type of power saw, you can do different angles, which is needed for trim.
Depending on how you adjust this saw and its features, you can do bevel cuts or miter cuts, or dual bevel cuts.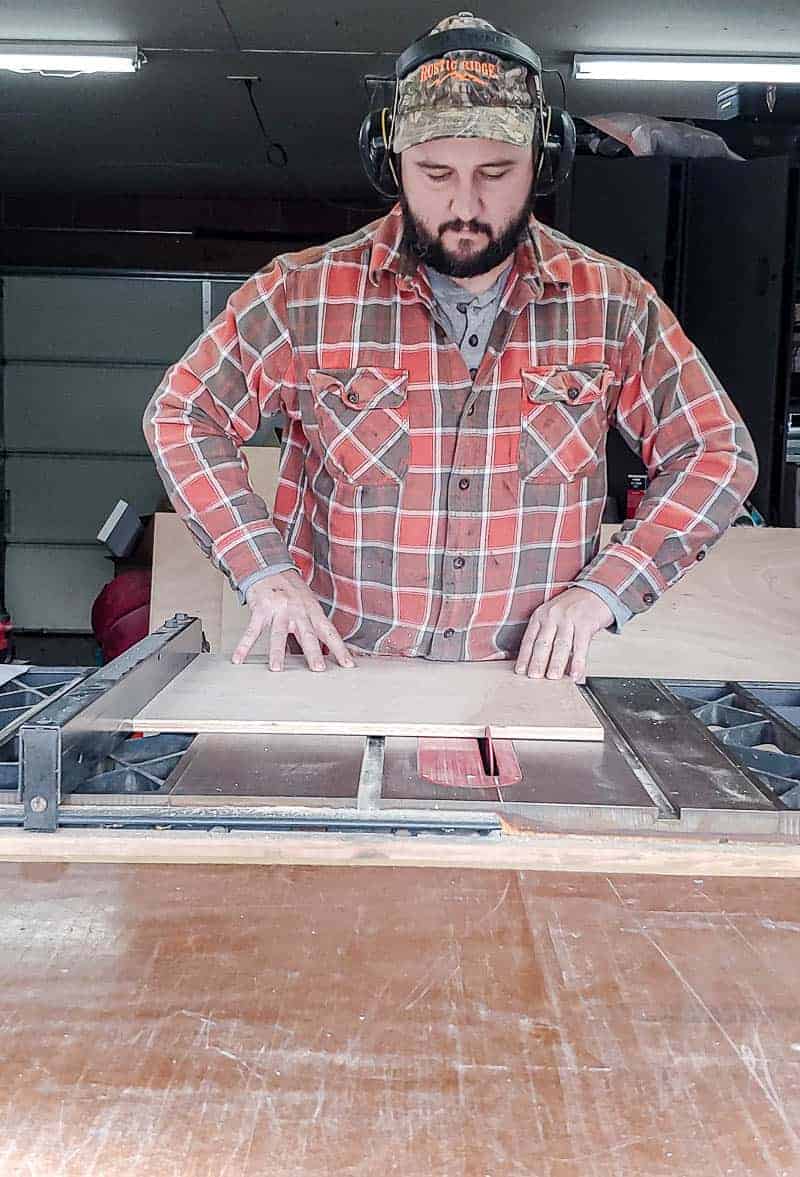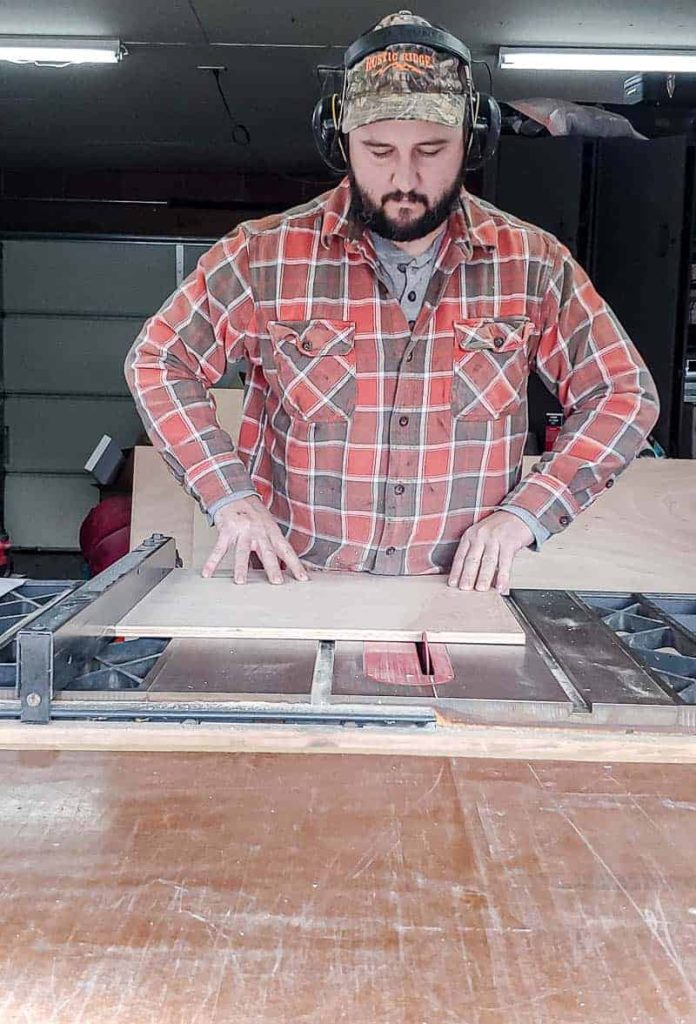 Table Saw
A table saw is best used for cutting large panels of wood such as plywood, MDF and hardwood.
The primary type of cut you do with this type of saw is cutting wood lengthwise (called ripping) for a desired width.
Occasionally you will use table saws to cut across the grain (cross cut) for a desired length.
Depending on your table saw you can cut angles, but 99% of the time its used to rip or cross cut.
Compared to other types of saws, table saws can be expensive for beginners. They also are usually fairly big and require a large work area.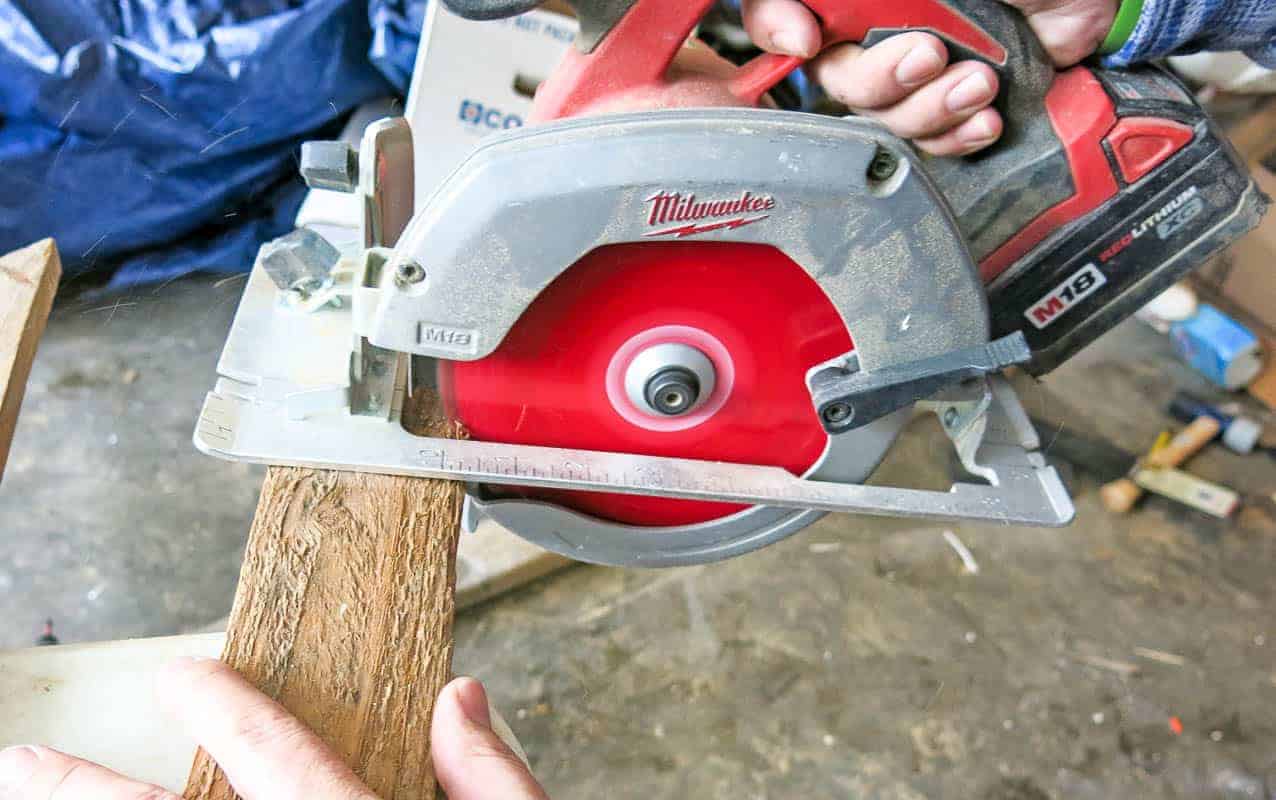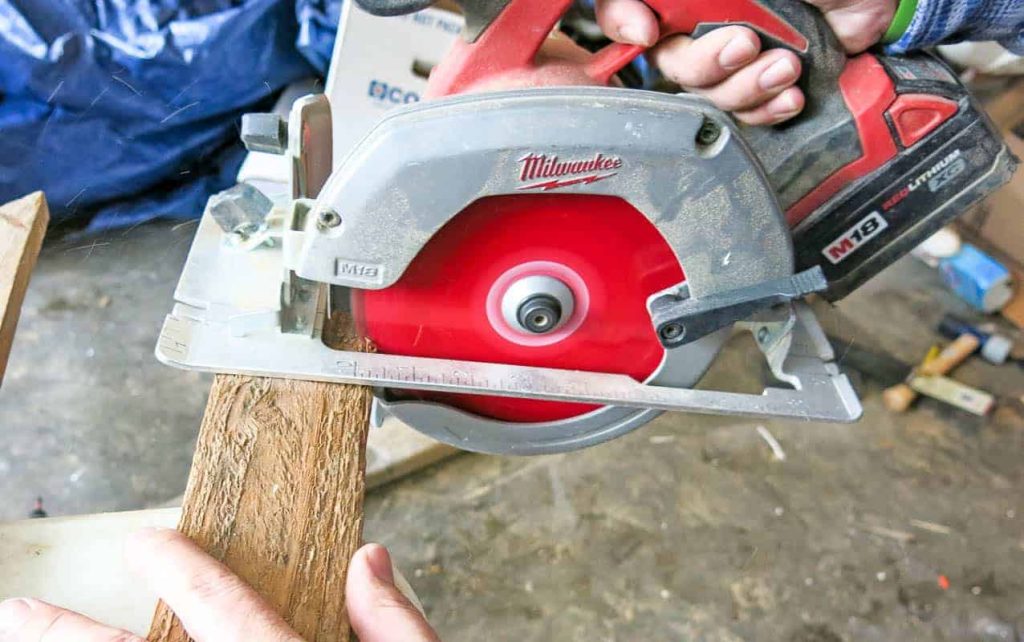 Circular Saw
A circular saw (sometimes called a skill saw) is a handheld saw that can perform a variety of cuts.
Typically they are most used for cross cuts (which means cutting perpendicular to the wood grain), but can be adjusted for angled cross cuts and depth of cut.
They have a wide range of attachments that enable the saw to be used in a variety of ways, like Kreg's Rip Cut to cut down large sheets of plywood or this crosscut station to make crosscuts and angled cuts similar to a miter saw. Using these two accessories, you can replace the need for a table saw and miter saw, which makes circular saws a great choice for beginners.
Circular saws are often very good starter saws because they are a bit cheaper and versatile.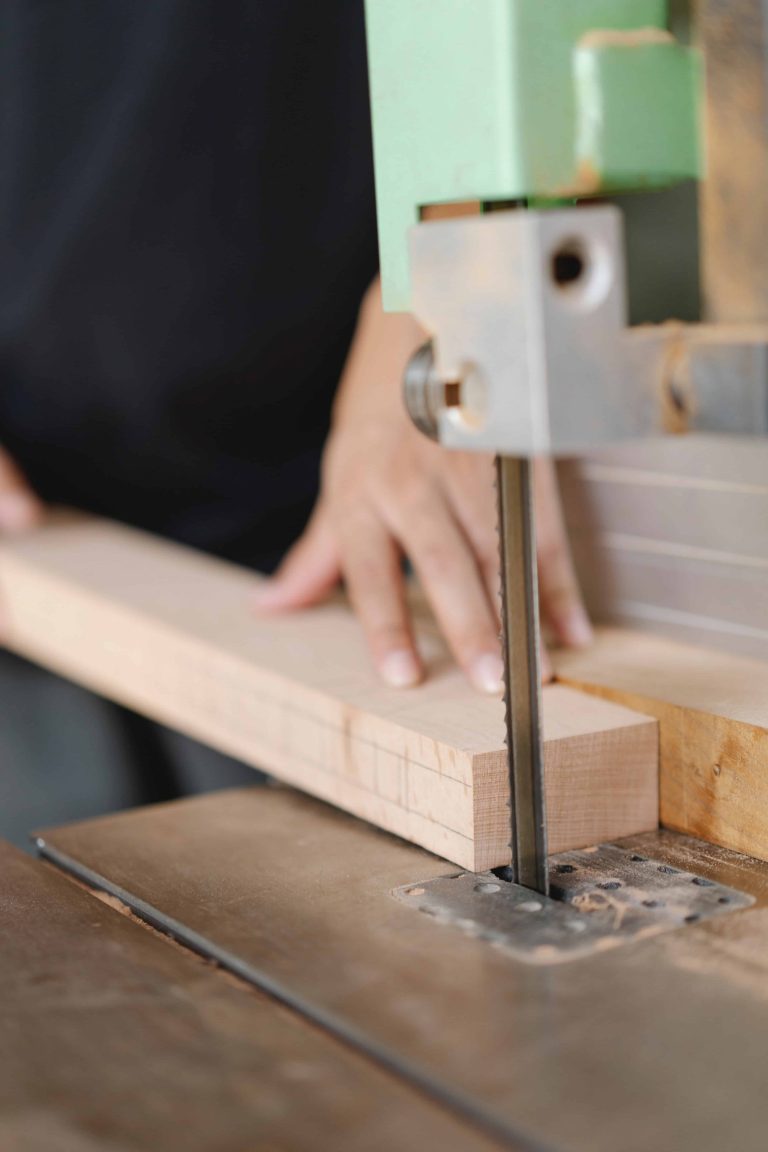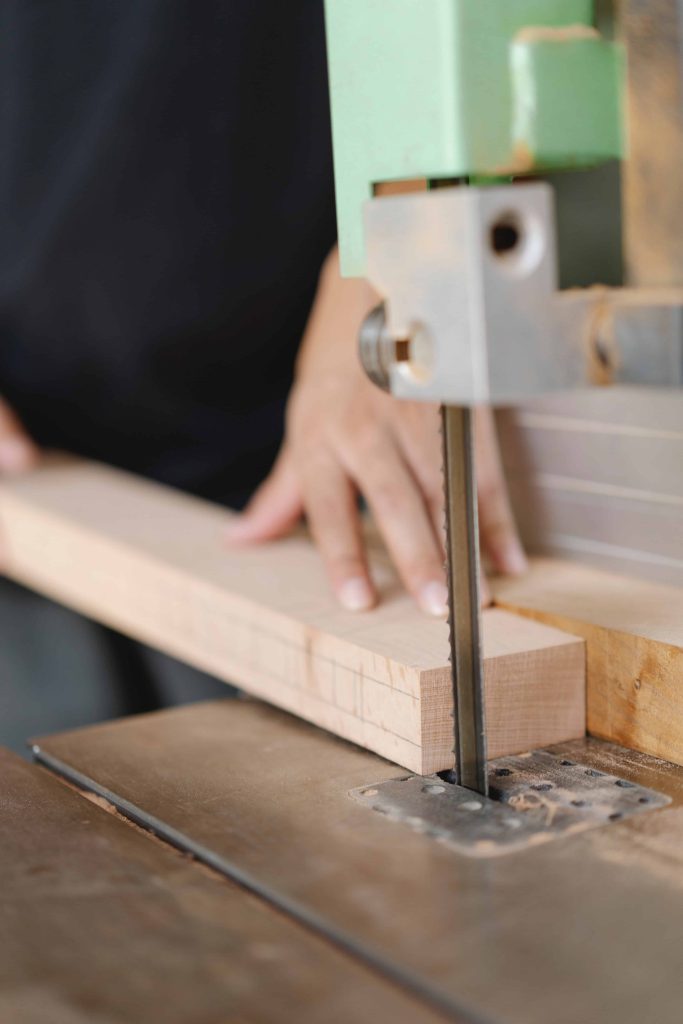 Band Saw
Band saws are used for cutting very large stock or other random chunks of wood.
It is called a band saw because the blade is quite literally a band that is put between two gears and goes through a table.
You can get fancy with this saw and cut different shapes but mainly its used for big chunks of wood too big for miter saws or table saws.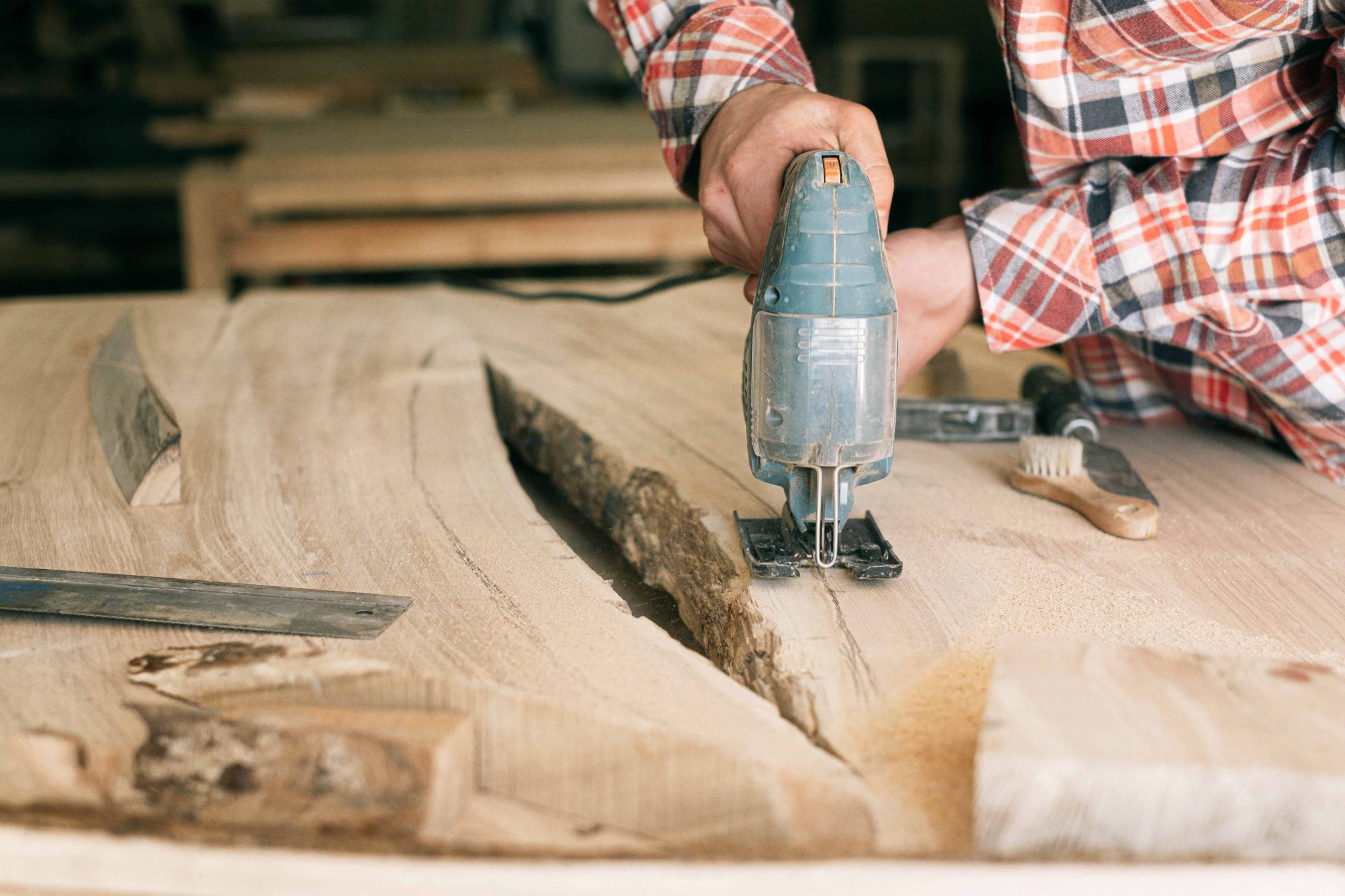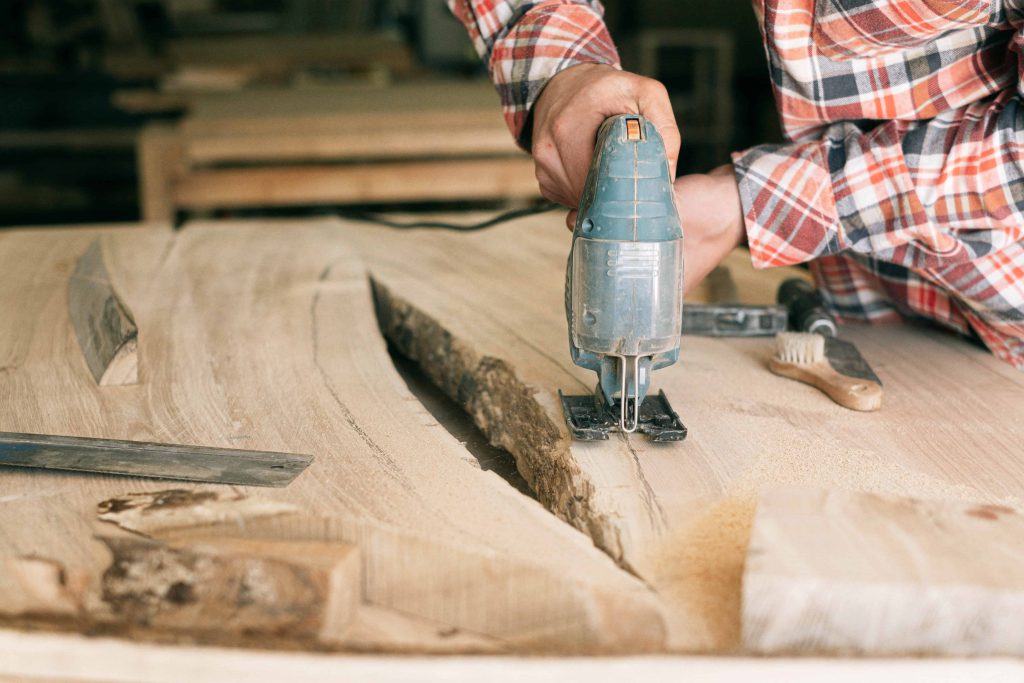 Jig Saw
This type of saw is great for cutting circle and other unique shapes in wood.
Some common uses for a jig saw in renovating is for flooring or ceilings to cut holes for air vents, like we did in this shiplap ceiling.
When cutting with this type of saw you'll see people drill pilot holes around the shape they wish to cut in the wood then use the jig saw to cut to each hole.
Other different types of saws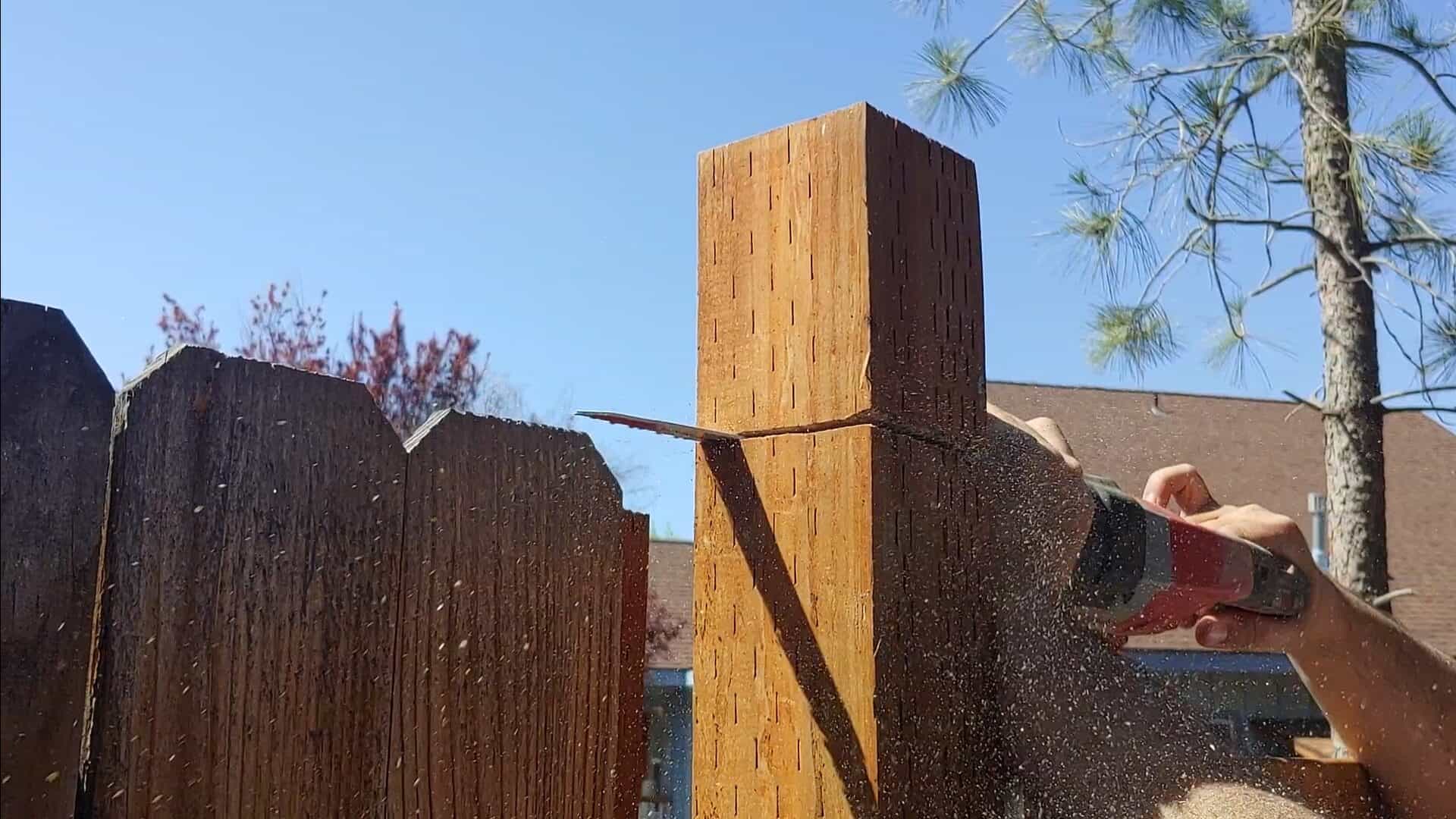 Reciprocating Saw
A reciprocating saw, also known as Sawzall, is largely used for demolition work and tight areas that a circular saw can't reach. We used it to cut off the top of our fence posts (as shown in picture) when we were building our wooden fence.
Can also be used for large pieces of wood if you don't have a miter saw large enough.
This type of saw has attachments for wood, metal, and various other blades to cut up just about anything.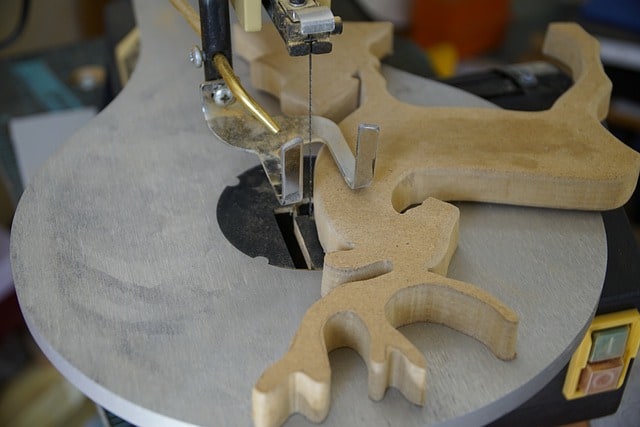 Scroll Saw
This type of saw is used for cutting out intricate designs and patterns in wood.
The blade is very delicate and is capable of making very precise cuts and turns to get a desired design cut out.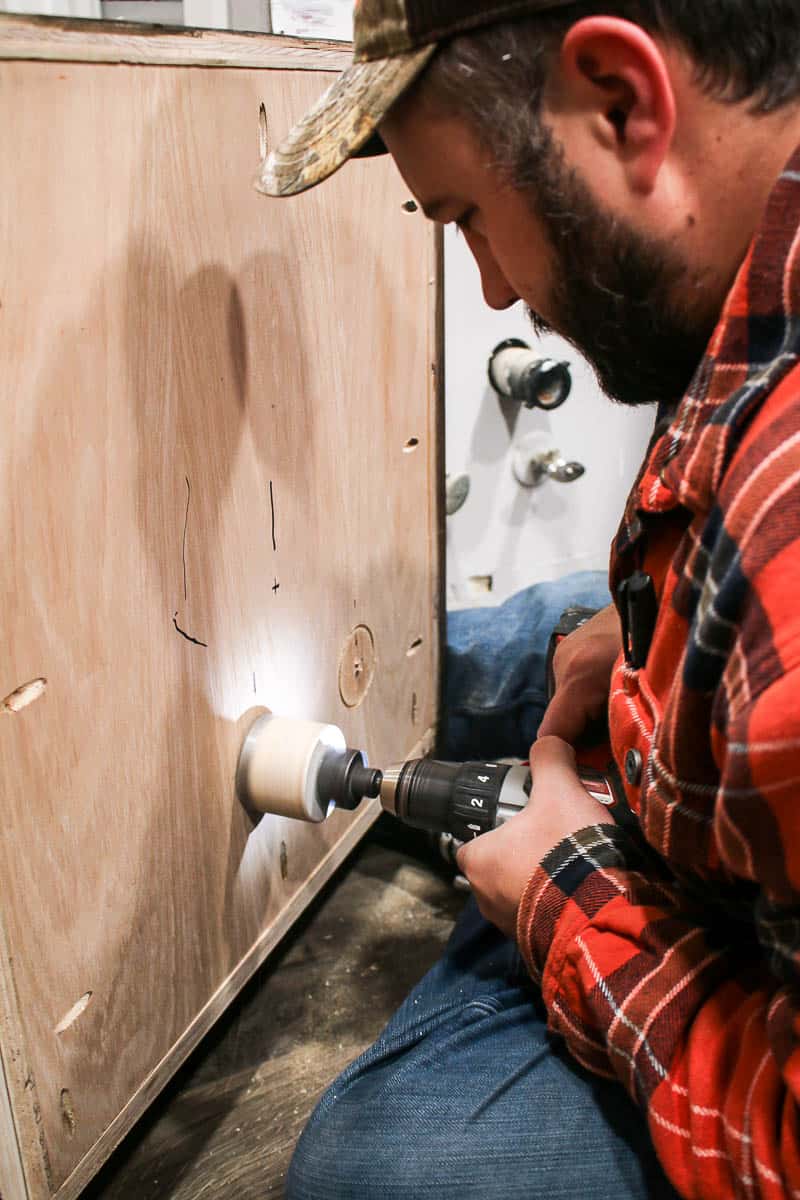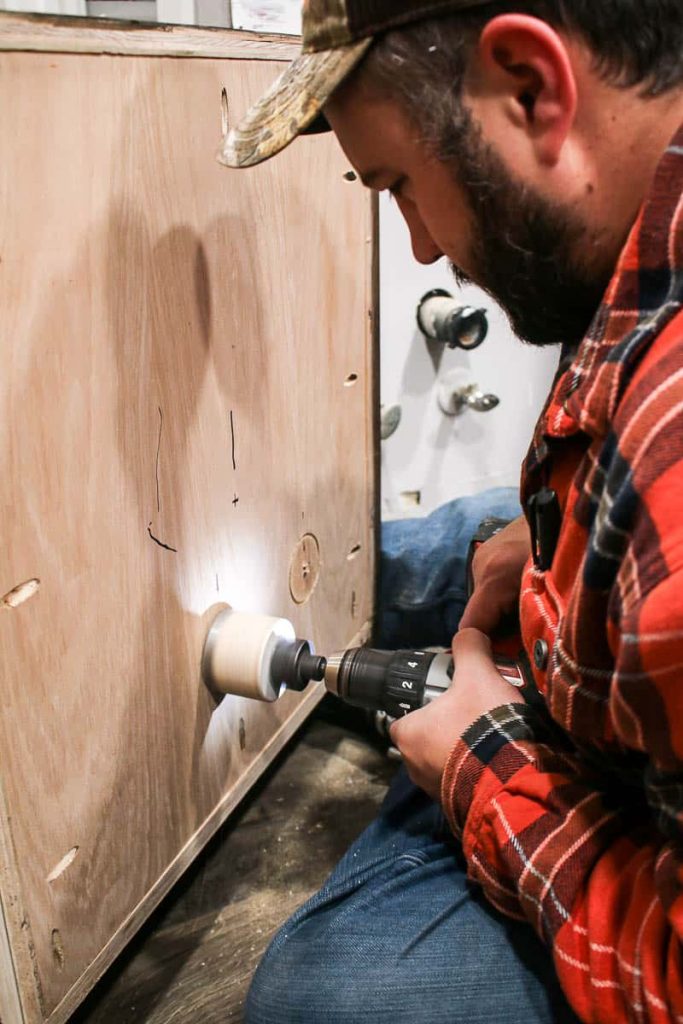 Hole Saw
A hole saw is just an attachment that you put on your drill to drill a hole.
We also love this adjustable hole cutter for cutting the holes for recessed lights. The bowl catches the drywall dust, which is very convenient.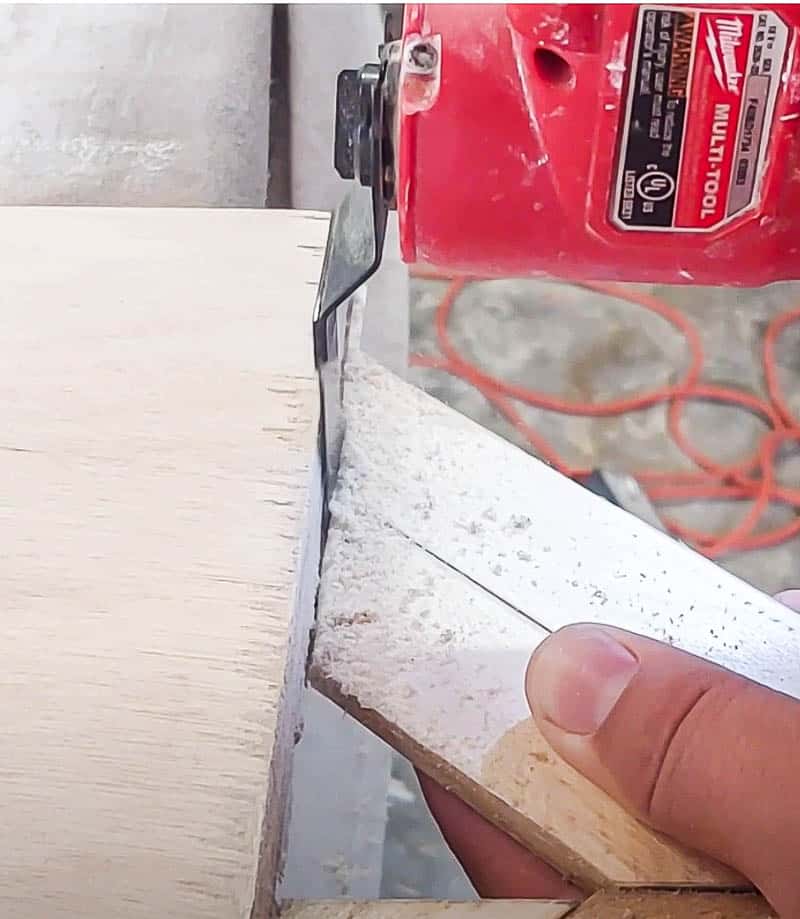 Oscillating Saw
Often this type of saw takes the form of a "multi-tool" that has various attachments you can add to perform all kinds of different functions.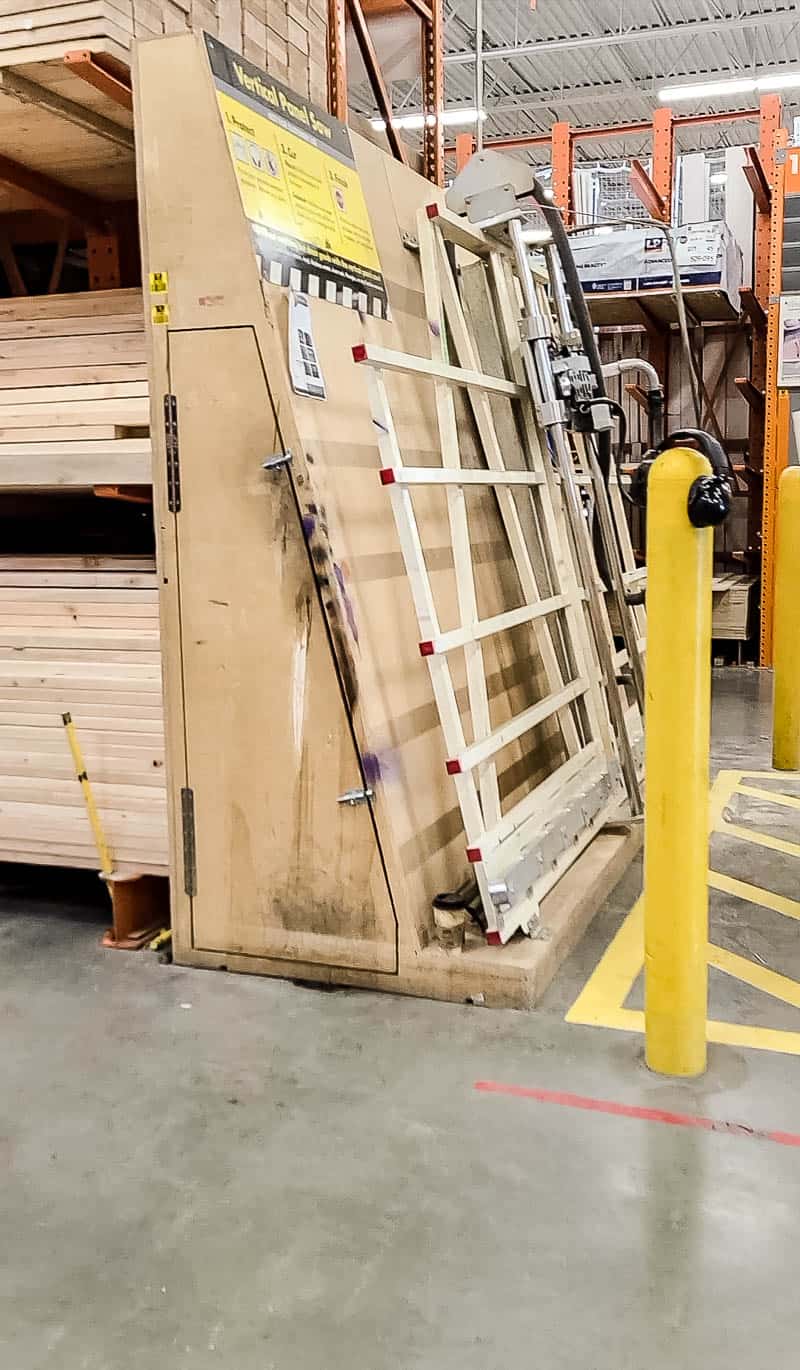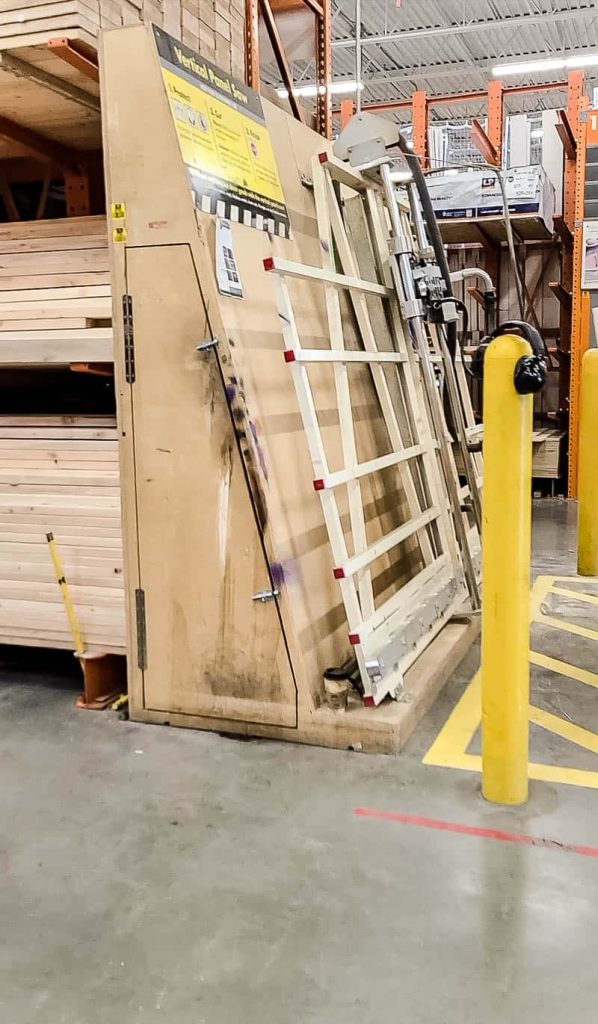 Panel Saw
This saw is very straightforward and its on the end of the aisle at most big box stores.
This is a saw that is for cross cutting plywood and MDF panels very easily.
Since these are so massive (and very expensive), you likely won't see them in many at-home workshops.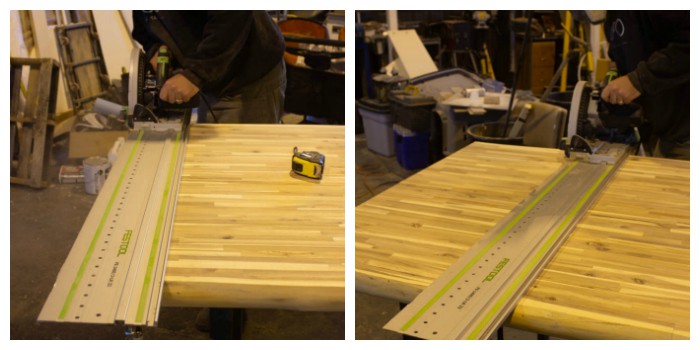 Track Saw
A track saw is exactly what it sounds like, a saw on a track.
Helpful for cutting straight lines on long stock and probably a little bit more straightforward than a table saw.
Many circular saws can be used with track saw attachments as well, like the Rip Cut I mentioned earlier.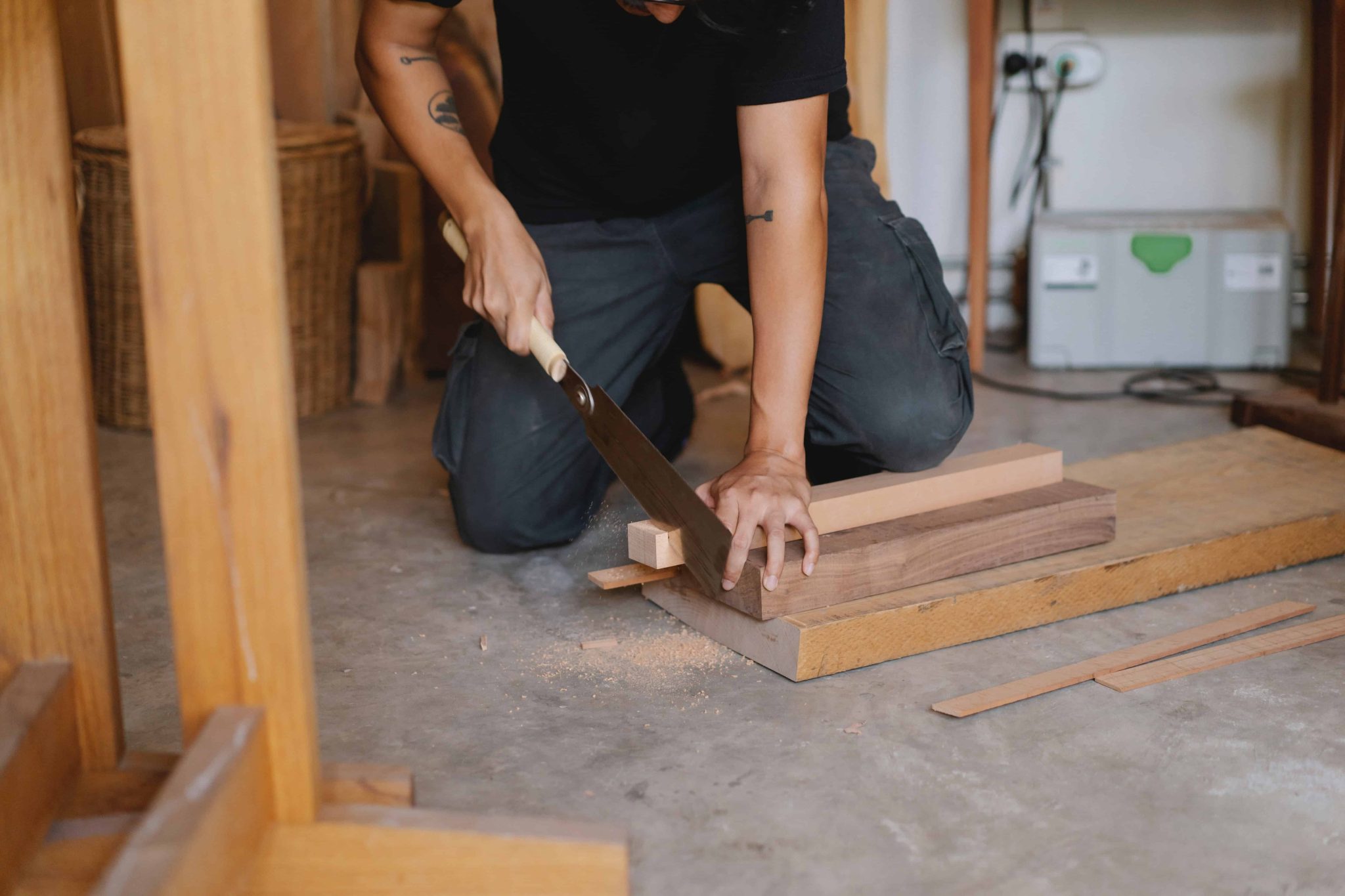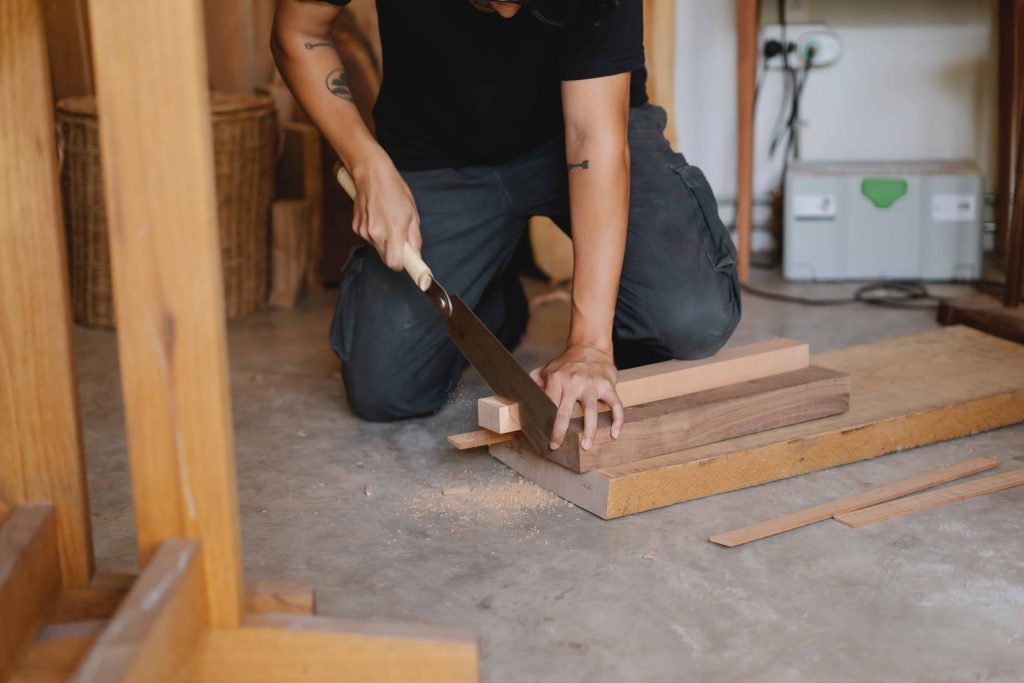 Hand Saw
These types of saws are the manual versions of all the previous saws listed.
They come in a wide variety of types to cut metal, wood, plastic, and just about anything else.
The big advantage hand saws have over power is the they enable the user to be far more precise on smaller cuts, but they do require more effort, of course.
Frequently Asked Questions About Saws
What's the difference between a miter saw and a table saw? What would each be used versus the other?
The short answer – miter saws cut length and table saws cut width.

A miter saw cuts lengths of wood that aren't extremely wide (no more than 6 inches or so wide, depending on your miter saw size). Miter saws are primarily used to "crosscut", which means to cut perpendicular to the wood grain patter. Miters saws also have the ability to cut at angles.

Table saws are primarily used "rip" large pieces of wood, which means to cut with the grain. Table saws are also used to cut large sheets of wood, like plywood and MDF.
How is a circular saw different than a miter saw or table saw?
A circular saw is handheld, whereas a miter saw and table saw are both stationary.

A miter saw primarily cuts lengths of wood to make boards shorter (crosscut) and a table saw primarily cuts widths (ripping wood), where as a circular saw can handle both types of cuts.

Since the circular saw is handheld, it does really a bit more skill to keep things straight. However, there are several attachments and guides that you add add to your circular saw to make sure your lines are straight. With the addition of guides, buying a circular saw could replace the need for a table saw and miter saw if you are limited on space and budget in your workshop.
What is the best saw for a beginner?
We usually recommend a miter saw for beginners. It's very easy to use and you can make several projects with just this saw.

Coming in as a close second for the best saw for a beginner is a circular saw because it's so versatile.
What's the best all purpose saw?
Circular saw because it can cut both small and large pieces of wood and perform both ripping and crosscutting.

The jigsaw is also very versatile because you can make both straight and curved cuts, however it can be hard to get nice square lines using a jigsaw, which are needed for most projects.
Is more teeth on a saw blade better?
Fewer teeth = cuts faster, rougher finish
More teeth = cuts slower, smoother finish
What kind of saw do I need to cut trim?
A miter saw is best for cutting down trim. You can cut both the lengths of trim that you need and you can cut the trim at angles.
What type of saw do I need to cut plywood?
You need either a table saw or circular saw to cut plywood. If you are using a circular saw, you'll need a guide to keep your cut straight.
What is the most dangerous type of saw?
Safety is something to keep in mind with all power tools and you should read up on instructions before operating them.

Because the blade is facing upwards and the wood can "kick back", the table saw is likely the most dangerous type of saw.
There you have it! These 13 different kinds of woodworking saws are the basic saws that you should understand when you're trying to figure out how to build out your "toolbox" per se. A lot of these are versatile and great for beginners, while others are big and not necessary for at-home DIYers.
Which types of saws do you already own? Are you looking to invest in any others?
Let us know in the comments below!