Blanket ladders have been popular for a long time. They are a staple to decorating with farmhouse style. They aren't just decorative, they're functional. If you are looking to make one of your own, you will love this list of blanket ladders you can DIY.
When you think blanket ladder you automatically think farmhouse. Blanket ladders have come a long way and evolved to fit any interior design style.
You can make them industrial, modern, and contemporary, and yes, you can still make them in rustic farmhouse style.
They are functional and allow you to store and display your favorite blankets or quilts. They make it easy to grab a cozy blanket and snuggle up on the sofa on a chilly night.
Blanket ladders take up vertical space which makes them a great storage solution for small spaces. They can be decorated in so many different ways that they can easily be a statement piece in your space.
Let's take a look at 20 DIY blanket ladders you can make. I know you'll find one you will love to make for your space.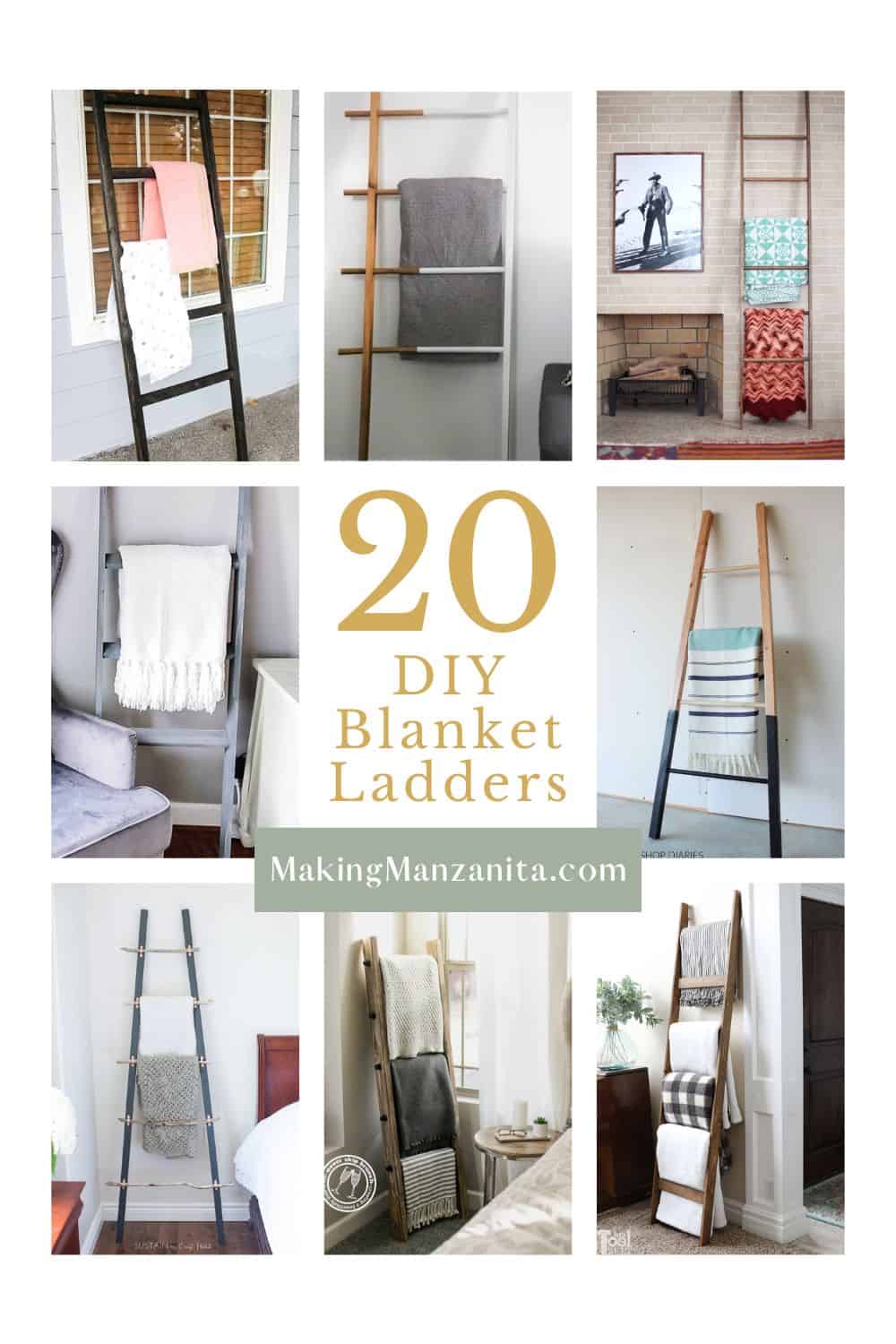 All of these blanket ladders are easy DIY projects that anyone can make.
Which one is your favorite?