Looking for a way to bring attention to your fireplace? Why not give it a makeover and add some unique and creative features? Check out these 15+ fireplace accent wall ideas for inspiration!
Fireplaces, in and of themselves, are a focal point in a room – usually living rooms. But there are several things that you can do to the wall around and behind a fireplace to make it more of an accent wall.
Bring the attention to your fireplace that it deserves with a creative and unique accent wall. Whether you build a large craftsman-style mantle, add built-ins around the fireplace, or cover the wall behind the fireplace with shiplap, wallpaper, or tile – there are countless ideas for adding decorative and useful features to your fireplace.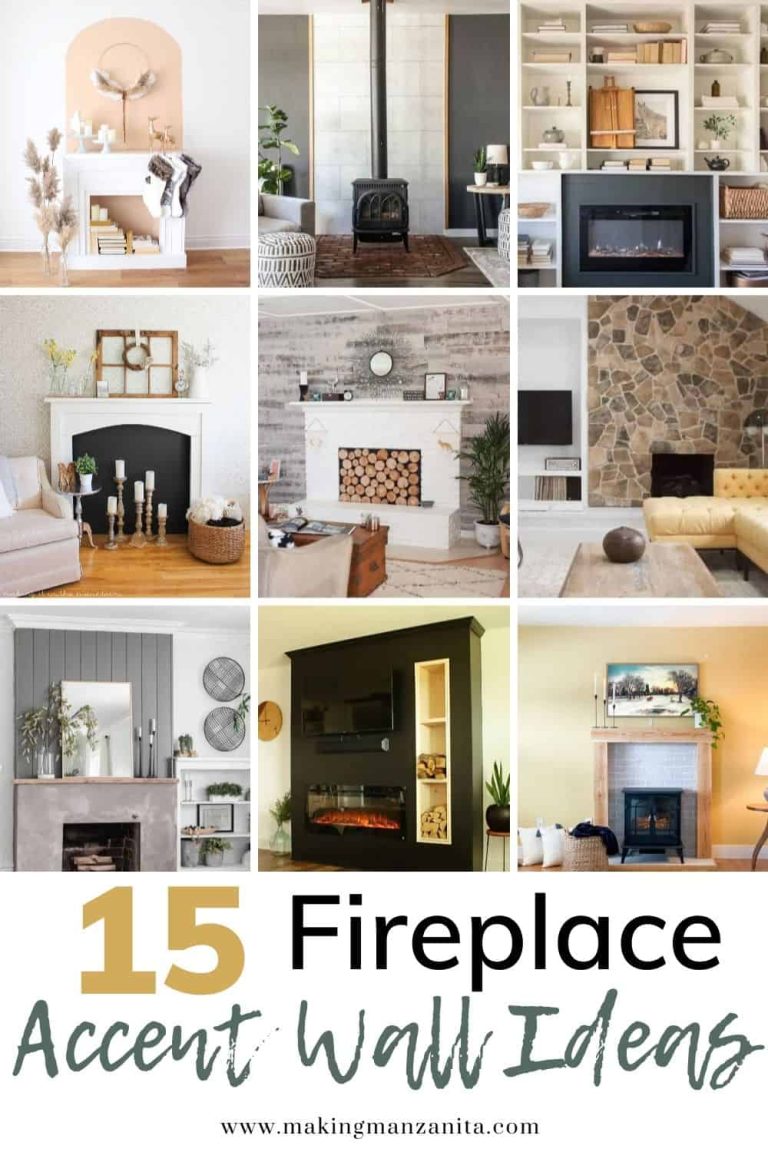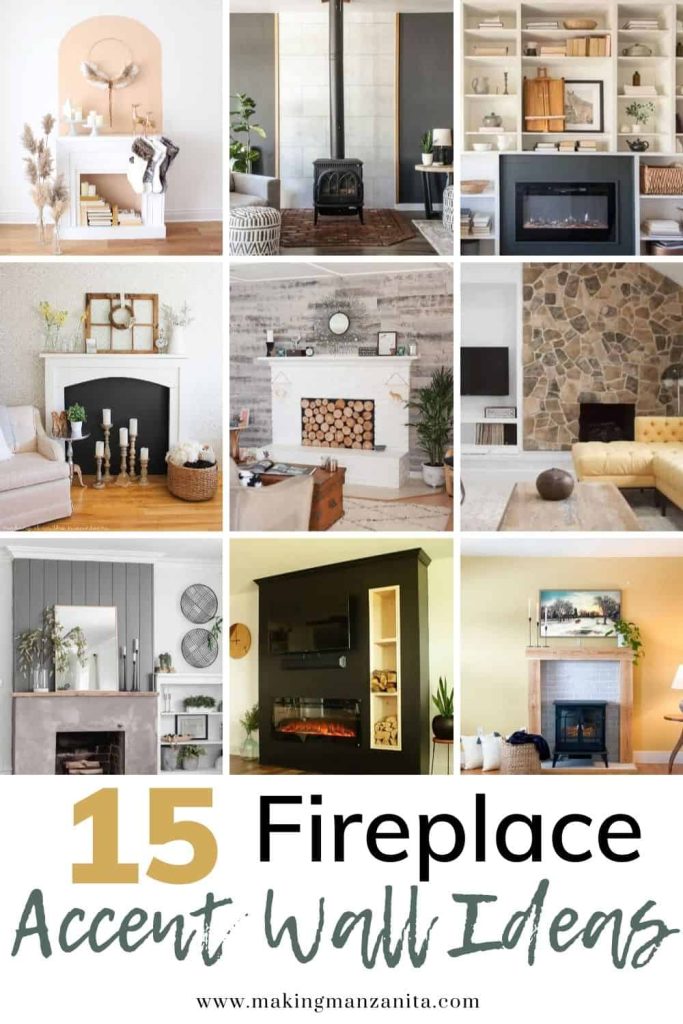 15 Unique Fireplace Accent Wall Ideas
Which of these fireplace accent wall ideas is your favorite?
Let us know in the comments below!