Minwax Weathered Oak is a lightly colored wood stain that allows the natural beauty of the wood to show through. With just one coat, this stain will enhance the natural wood grain and tone down the natural coloring of the wood. If you're considering a neutral stain, Weathered Oak is for you!
Simple and light! Weathered Oak is a beautiful way to maintain the integrity of the natural appearance of the wood while protecting it from damage.
While this wood stain adds only a slightly brownish-gray color to the wood, it does not cover up the natural wood grain at all.
This Minwax Weathered Oak Stain review contains affiliate links, but nothing that I wouldn't recommend wholeheartedly. Read my full disclosure here.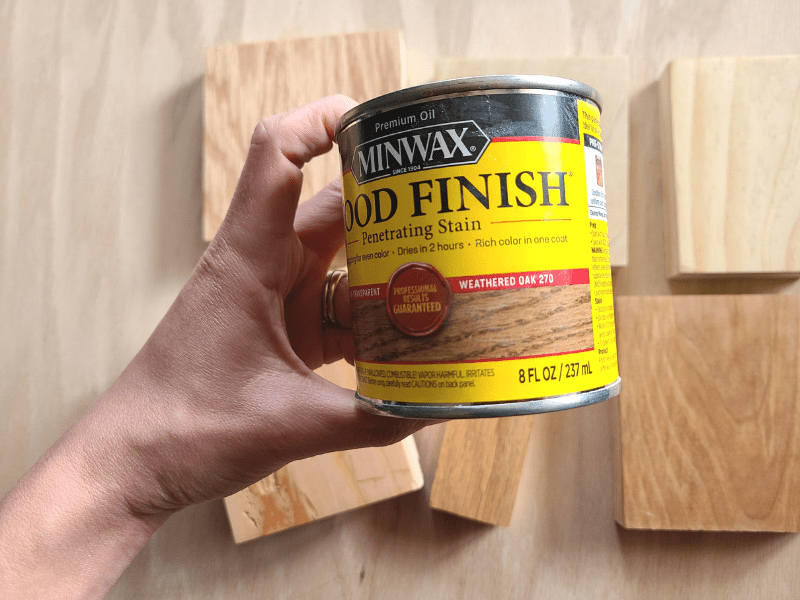 We use stain for so many things these days. Staining DIY projects and wooden decor items brings about a whole new element of versatility.
It's no longer reserved for hardwood floors and furniture. Wood stain can be applied to furniture, doors, trim, molding, cabinetry, decor items, and more.
Today, I'm sharing this lightly colored wood stain with you that I love – Minwax Weathered Oak. It's simple, easy to use, and goes so well with many paint colors.
Plus, I love how it tones down any harsh colors from the natural wood.
Minwax Weathered Oak Stain Overview
You can use this wood stain on just about anything – trim and molding, furniture pieces, and even decor items.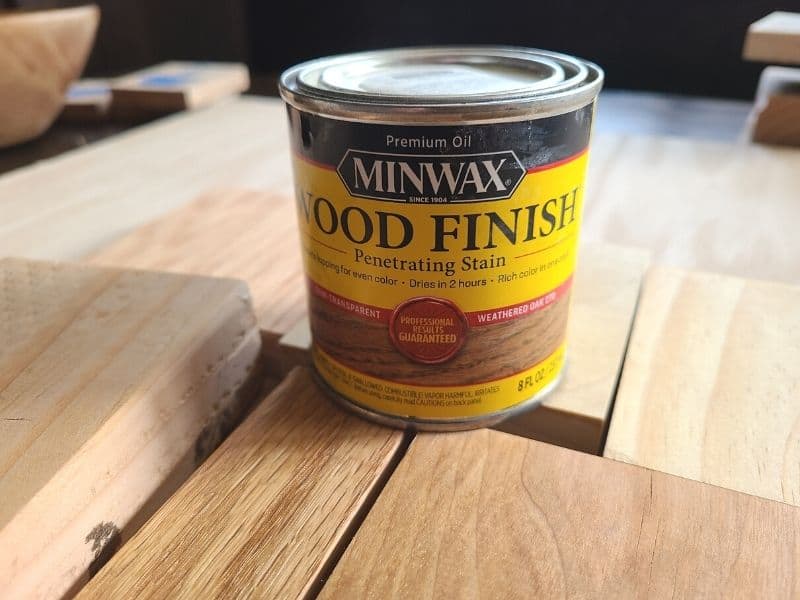 Weathered oak gives a worn and weathered look that would work for many different decor styles, including coastal, farmhouse, and even boho decor.
Where to buy Minwax Weathered Oak Stain
You can easily find this wood stain on Amazon, in home improvement stores, or in your local hardware store.
In terms of the "big box home improvement stores" (ie: Lowe's and Home Depot), Lowe's carries the Minwax brand and The Home Depot sells the competitor, Varathane stains.
So if you're looking for Minwax Weathered Oak Stain at a big box home improvement store, check your Lowe's!
Here are some projects that we've used Weathered Oak stain on: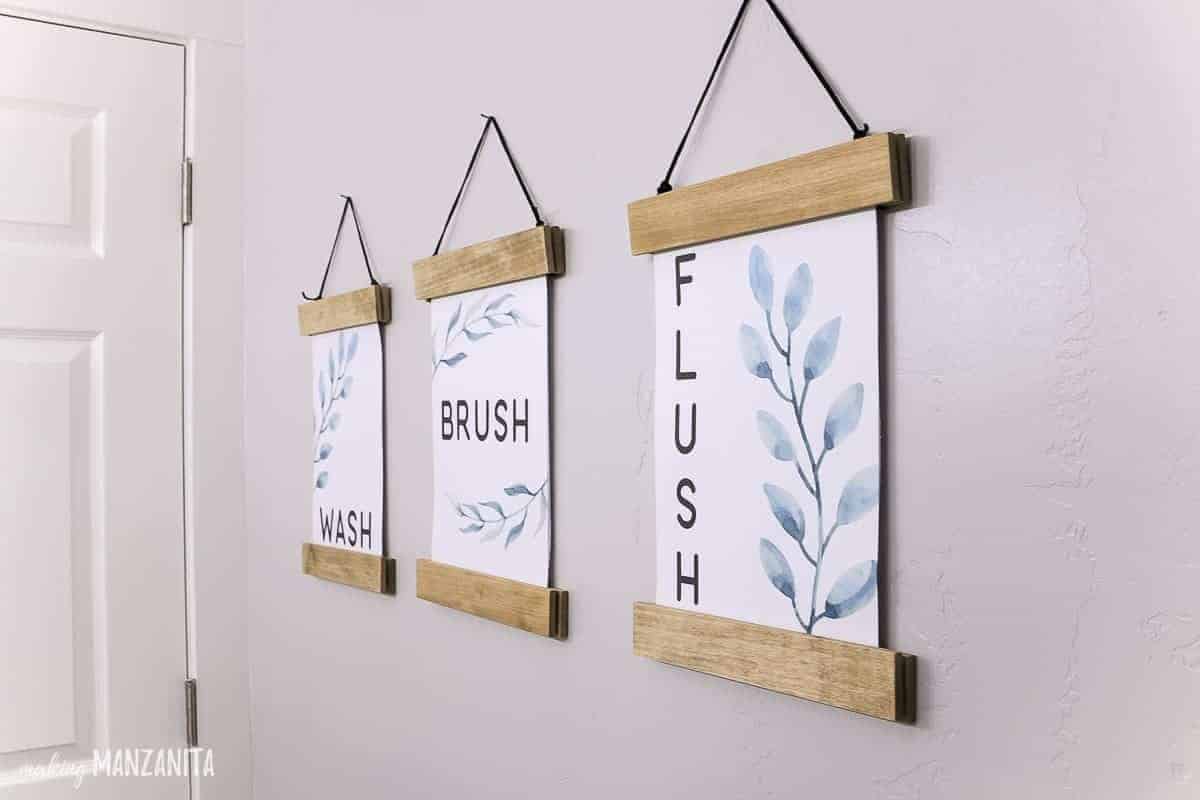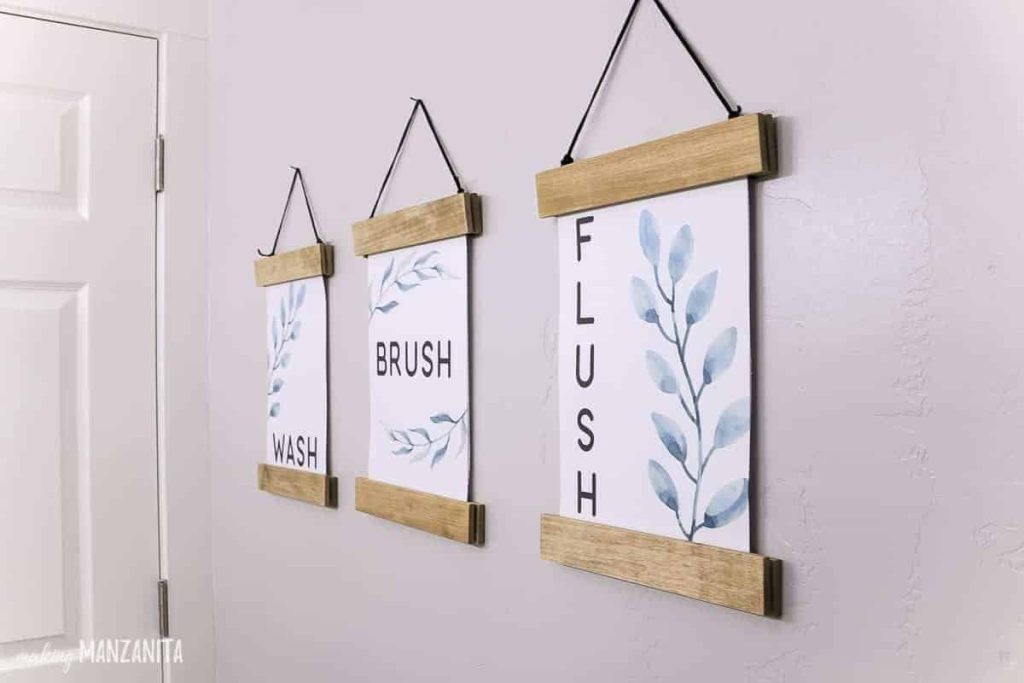 Will the stain get darker with polyurethane?
Oil-based polyurethane can dramatically change the color of stained and unstained wood. When applied to water-based or oil-based wood stains, oil-based poly will continue to darken the wood and stain as time goes on.
Wondering which to use? Here's a guide that explains the difference between polyurethane and polycrylic.
Is Weathered Oak stain cool or warm?
Because of the yellow, grayish undertones, Weathered Oak falls within the warm color group.
It also deserves mentioning that the undertones and tints will vary across all different types of wood, so keep this in mind as you are planning your project.
What are the undertones of Weathered Oak wood stain?
Because the color of the stain will change based on the natural grain of the wood, the undertones are a little harder to pinpoint.
We did several tests with the oil-based Weathered Oak, and brown, yellow, and gray undertones were prevalent with each type of wood.
As with any paint or stain color, the lighting and other items in the room will greatly impact the look and feel. Keep that in mind as you are considering this color and decide on what kind of vibe you want for the whole room.
How do different types of wood look with Minwax Weathered Oak stain?
Just like with paint colors, I always recommend conducting a few tests, first. You can easily do this on a piece of scrap wood that's the same type of wood you are using for the project.
We tested the semi-transparent oil-based version of Weathered Oak on oak plywood, poplar, pine, fir, oak, and yellow birch.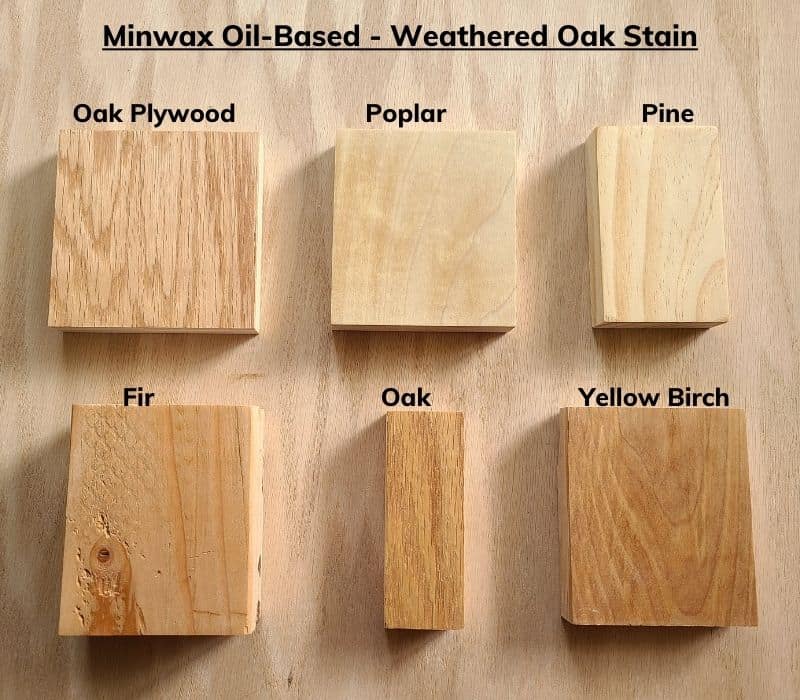 Weathered Oak Stain on Oak Plywood
I never thought I'd be staining different types of plywood! Oak is known for its beautiful wood grain, so this hardwood plywood was a great choice for this test.
With this transparent-like wood stain, the Weathered Oak stain gave it a slight depth while allowing the natural beauty of the wood to show through.
Projects with Oak Wood:
Weathered Oak on Poplar
Poplar has slightly green undertones without much natural wood grain. It's not the most beautiful piece of lumber, but it is stable and durable, which makes it great for crafting home decor items.
There wasn't much of a "wow" factor with this test; however, some of the stain was able to settle into the grain as a light-brown tint.
Projects with Poplar Wood:
Minwax Weathered Oak on Pine
Pine is known for absorbing stains unevenly, especially with darker stains, but Weathered Oak really enhanced the natural wood grain that was already present.
Since pine is a very light-colored material, Weathered Oak truly enhanced the wood grain, while allowing the brownish-gray tint to settle into the heavier lines of the grain.
Projects with Pine Wood:
Weathered Oak Stain on Fir
Fir has a lot of great character with its natural knotting and wood grain. Unless you are using a darker, heavier stain, I would advise against staining fir because of the warm, orangey tint.
After using the Weathered Oak stain, the reddish-orange tones were even more evident than before. I recommend steering clear of this stain in rooms with a lot of yellows, reds, oranges, and other "hot" colors that could exaggerate the warm tints from the stain.
Projects with Fir:
Weathered Oak Stain on Oak Wood
Oak is actually a gorgeous hardwood to work with! It has beautiful grains, so this (almost) transparent stain was perfect to maintain the integrity of the natural wood grain.
Oak also carries some reddish undertones, so applying Weathered Oak toned down any redness from the wood.
Projects with Oak Wood:
Weathered Oak Stain on Yellow Birch
Out of all of the tests, yellow birch showed much more yellowish and orange tints after staining with Weathered Oak.
Because these tones may translate as harsh, I would avoid staining yellow birch with Weathered Oak in rooms with "hotter" colors like yellows, reds, and oranges.
Projects with Birch:
Coordinating paint colors for Weathered Oak Stain
Weathered Oak wood stain is probably one of the most versatile stain colors we've worked with so far. Since this is a neutral-toned wood stain, it plays so well with lighter and darker paint colors.
Here are a few ways to pair this wood stain with paint colors:
What stain colors are closest to Weathered Oak?
Whether you are using Weathered Oak on trim, molding, furniture, or flooring, this subtle-toned wood stain will produce a beautiful end result.
Do you have any other questions about this stain color?
Let me know in the comments below!