Looking for a free and fun way to kill some time and make your home more beautiful? Turn your cardboard boxes into home decor with these 11 cardboard crafts for adults!
I don't know about you, but the amount of cardboard boxes that comes into my house has really taken a big jump recently. As a society as we shop online more and more, the boxes start piling up!
Some days as I'm tearing down the boxes and putting them in the recycling bin, I think "there's got to be something better to do with these!". And there is!
Today I've rounded up 11 different cardboard crafts for your home – yes that's right! You can make home decor with cardboard boxes!
And these aren't your typical toddler "let's make a fort out of the big boxes" kinda thing (although I do have some great cardboard crafts for kids coming up in a blog post next week, so stay tuned if you've got little ones!). No, these are cardboard crafts that are perfect for adults!
They actually look amazing too! On some of these cardboard crafts you can't even tell that they are made out of cardboard boxes! Score.
Related – More home decor ideas: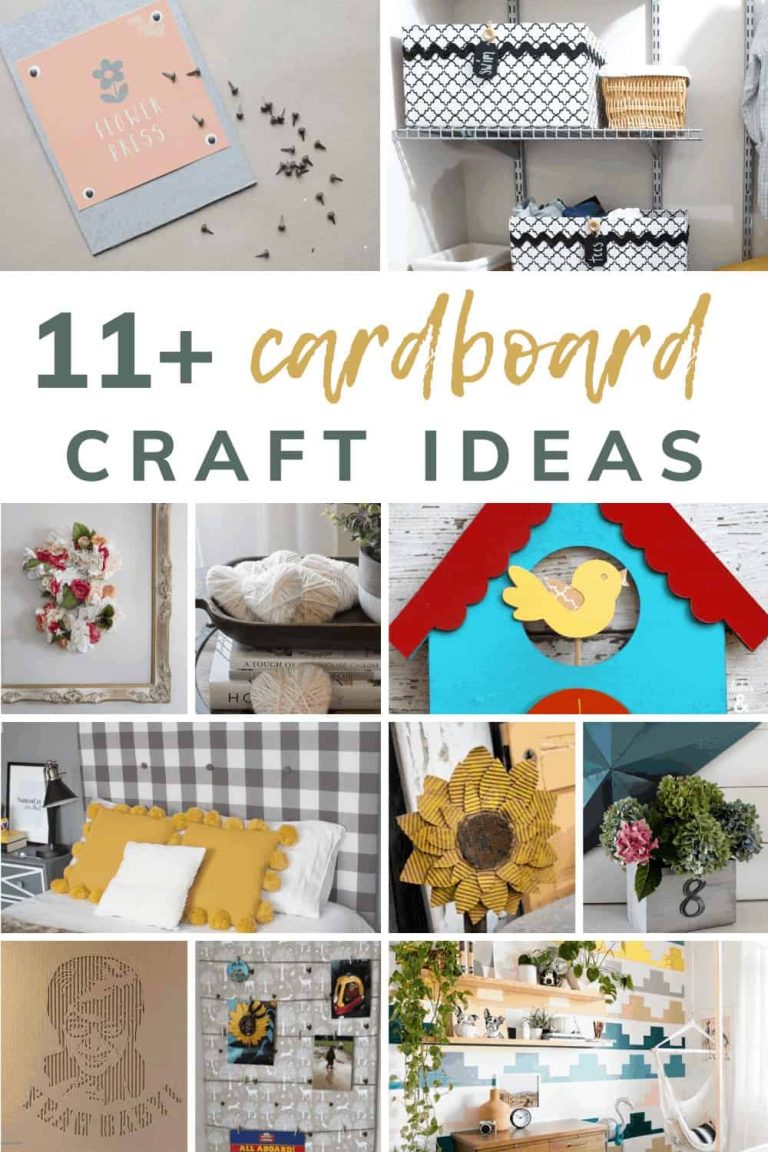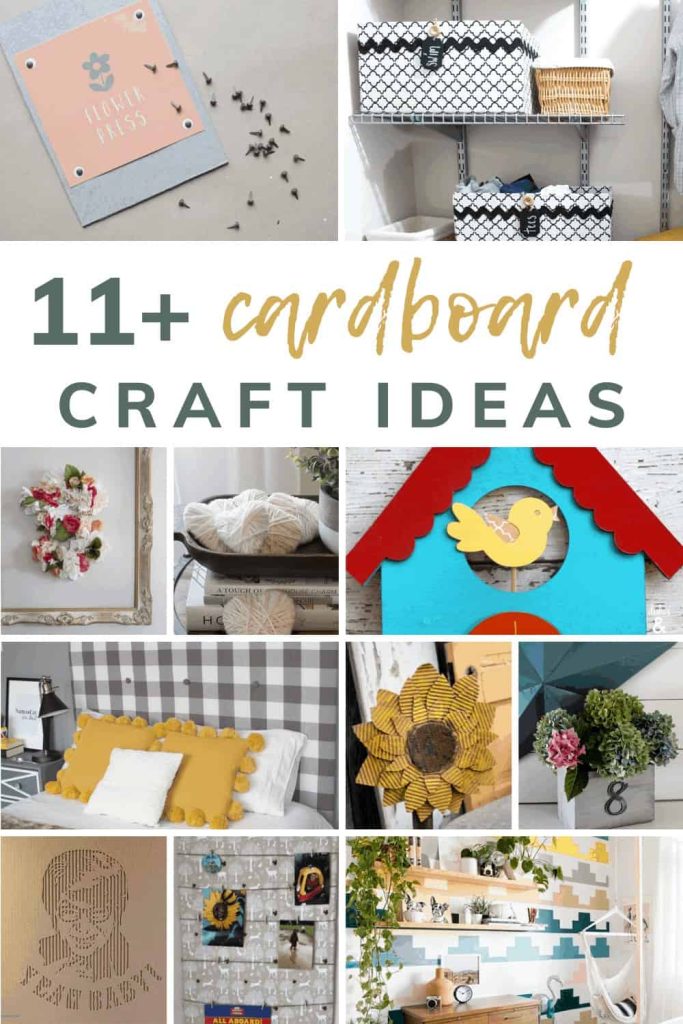 Home Decor Cardboard Crafts for Adults
Looking for easy and fun home decor crafts? Check out this collection of cardboard crafts for adults! Upcycle boring cardboard into something fun and decorative for your home.
So cool, right? I loved each and every one of these!
Which of these cardboard craft ideas was your favorite?? Are you going to try any of them?
Let me know in the comments below!