If you love leather home decor, you know that it is a perfect addition to your modern farmhouse style home. You've got to check out these ways to incorporate leather decor I've rounded up just for you!
Leather decor is gaining more popularity due to its texture and design flexibility. It can fit any home style like boho, rustic or industrial. You can incorporate leather into your decor in so many ways!
There are tons of amazing choices when choosing the right leather decor for your home. The options are endless – furniture, planters, trays, shelves…too many to mention. So I've rounded up some of the best leather decor deals you can incorporate into your home.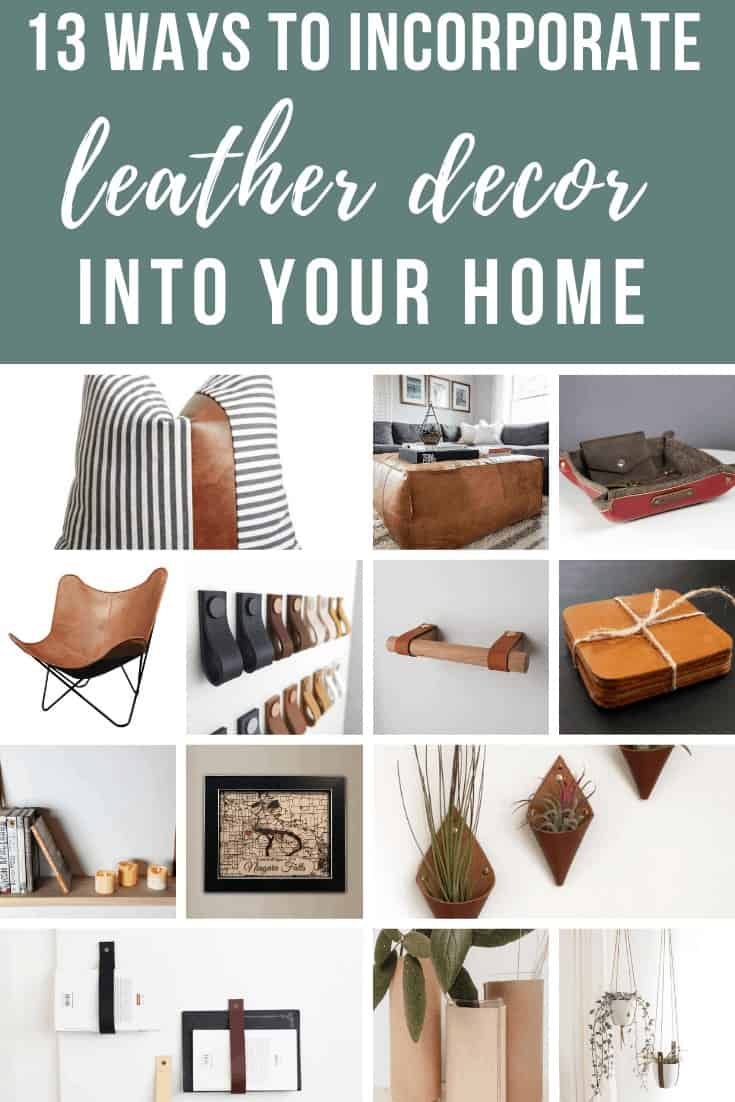 Related – If you love leather, you'll also love these posts:
This post contains affiliate links, but nothing that I wouldn't wholeheartedly recommend anyway! Read my full disclosure here.
13 Ways To Incorporate Leather Decor Into Your Home

Leather brings natural texture to your home. It never goes out of style and lasts long when well taken cared of. I would love to know…
..which of these leather decor ideas is your favorite??
Let me know in the comments below!