If you love leather home decor, you know that it is a perfect addition for your modern farmhouse style home. You've got to check out these ways to incorporate leather decor I've rounded up just for you!
Leather decor is gaining more popularity due to its texture and design flexibility. It can fit any home style like boho, rustic and industrial. You can incorporate leather into your decor in so many ways!
There tons of amazing choices when choosing the right leather decor for your home. The options are endless – furniture, planters, trays, shelves…too many to mention. So I've rounded up some of the best leather decor deals you can incorporate into your home.
Related – If you love leather, you'll also love these posts:
This post contains affiliate links, but nothing that I wouldn't wholeheartedly recommend anyway! Read my full disclosure here.
13 Ways To Incorporate Leather Decor Into Your Home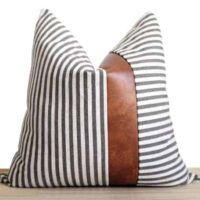 Charcoal & Beige with Faux Leather Accent Pillow
Photo Credit: www.etsy.com

Made with high-quality cotton fabric and faux leather. It is the perfect pillow to place in your living room to impress your guests.

Continue Reading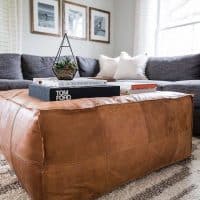 Moroccan Square Ottoman
Photo Credit: www.etsy.com

These square poufs are not only furniture, but also art. They're made from 100% genuine soft goat leather. A leather decor with a purpose.

Continue Reading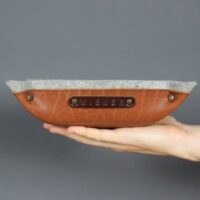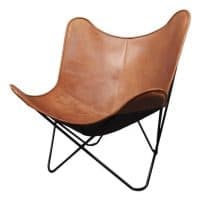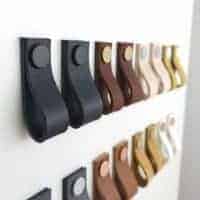 Leather Drawer Pulls
Photo Credit: www.etsy.com

Why settle for the old drawer knobs when you can have this nice leather drawer pulls? They come in different sizes depending on your closet and drawer.

Continue Reading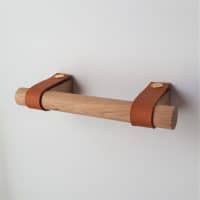 Handmade Oak and Leather Toilet Roll
Photo Credit: www.etsy.com

A perfect farmhouse decor addition. The leather and oak piece will hold your toilet roll and gives a nice accent to any toilet or bathroom.

Continue Reading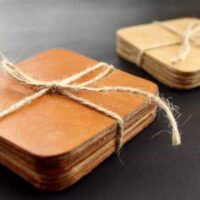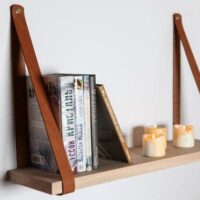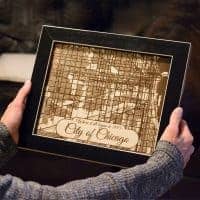 Framed Leather Map
Photo Credit: www.etsy.com

This personalized map engraved on leather is a real treasure. Add your partner's home town, state, country or even where you two met! A unique leather gift perfect for your 3rd anniversary gift.

Continue Reading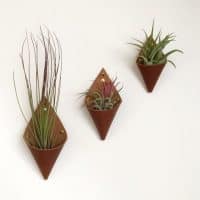 Air Plant Wall Planters
Photo Credit: www.etsy.com

Made with brass and leather, these beautiful handcrafted leather air wall holders would be perfect in your living room, patio or even the entryway to create a true farmhouse style feel.

Continue Reading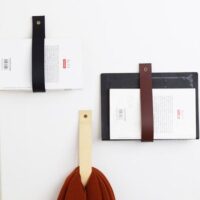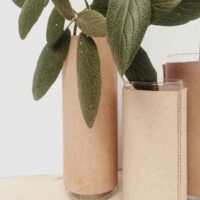 Leather Vase
Photo Credit: www.etsy.com

Love this glass cylinder wrapped in vegetable tan leather, hand saddle stitched with fine waxed linen thread. The vase has a natural look and can fit right in with any style.

Continue Reading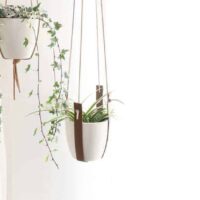 Leather Plant Hangers
Photo Credit: www.etsy.com

Two leather plant hangers made with pure leather and brass ring. A head-turner planter that brings elegance and natural look to any home style.

Continue Reading

Leather brings natural texture to your home. It never goes out of style and lasts long when well taken cared of. I would love to know…
..which of these leather decor ideas is your favorite??
Let me know in the comments below!