Here's a look inside Minted.com's membership program – Minted More. I'm sharing with you all of the great perks you can by joining the annual membership.
This post is brought to you by Minted and uses affiliate links, but nothing that I wouldn't wholeheartedly recommend anyway! Read my full disclosure here.
Hey guys! I'm so excited to share with you a fun membership program that I've been a part of for a few months now. I recently signed up for the Minted More annual membership program with Minted.com.
The Minted More membership program comes with a lot of great perks like:
30% off of holiday cards or save-the-dates, which is the best price you'll ever get on the cards
20% off on all other Minted products all year round (including art!)
Free Shipping on every standard domestic order
And best of all – this Minted More Gift Box is stocked full of super cute designs valued at over $160!
Minted More Membership Review
Here's a little sneak peek at the contents of my Minted More membership box.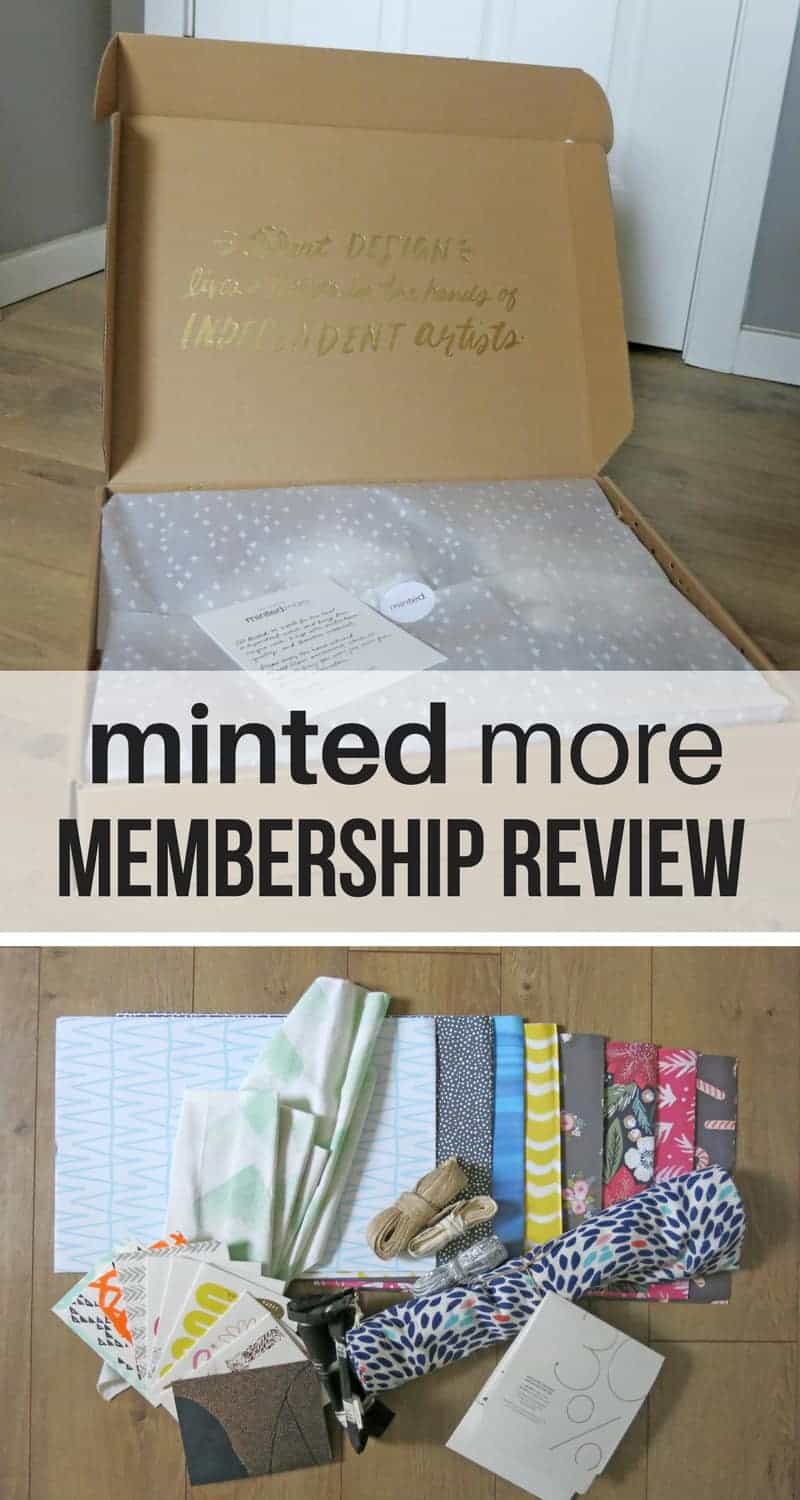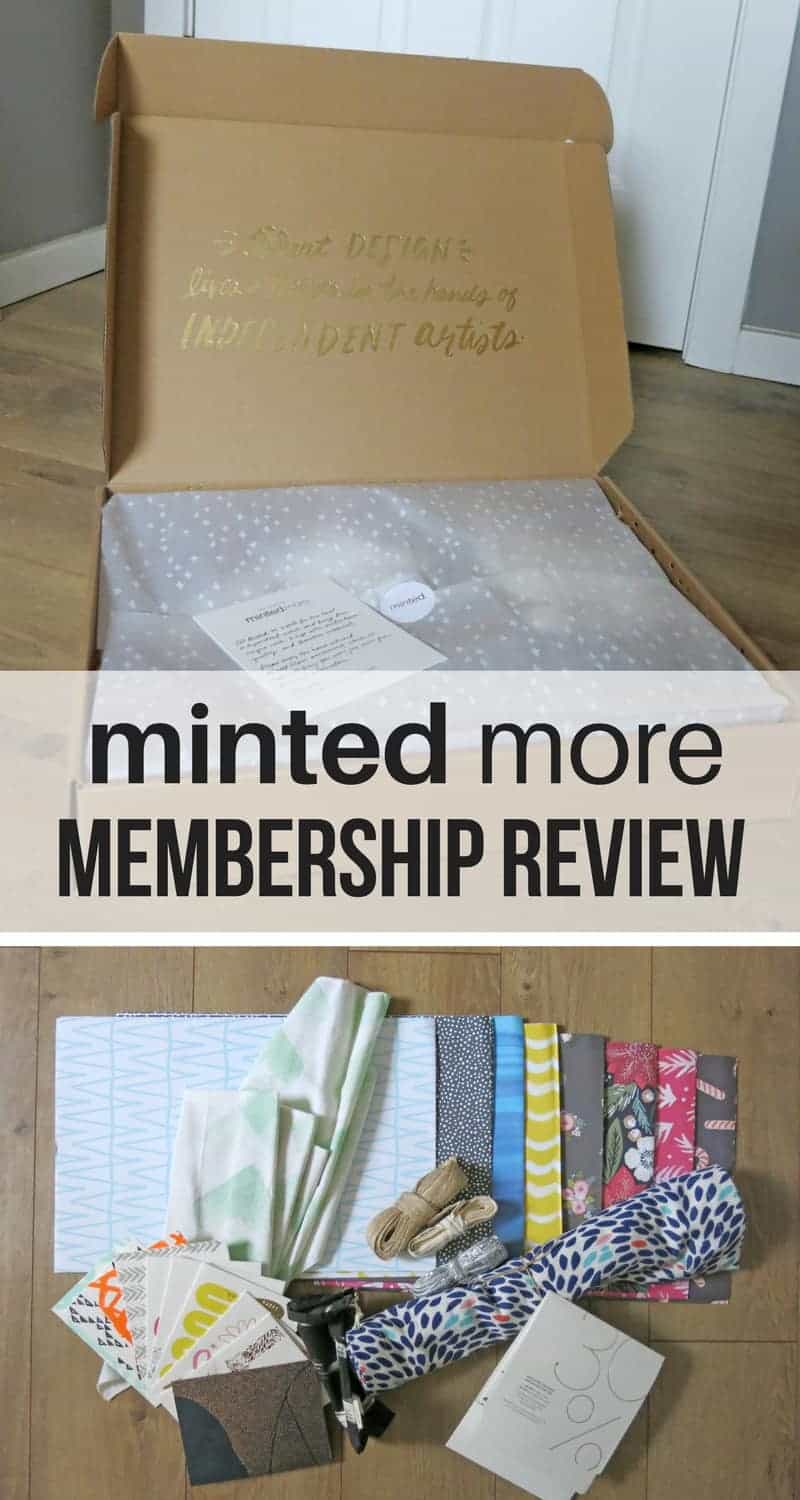 What comes in the Minted More membership box
In your Minted More membership box, you'll get:
8 luxury cards with envelopes, including 6 letterpress and foil-pressed designs
8 different styles of gift wrap, gift tags, and ribbon
Kid's coloring book with colored pencils
(Note: the list of box contents has been updated as of 2023, so they are slightly different than what appears in my photos from 2017)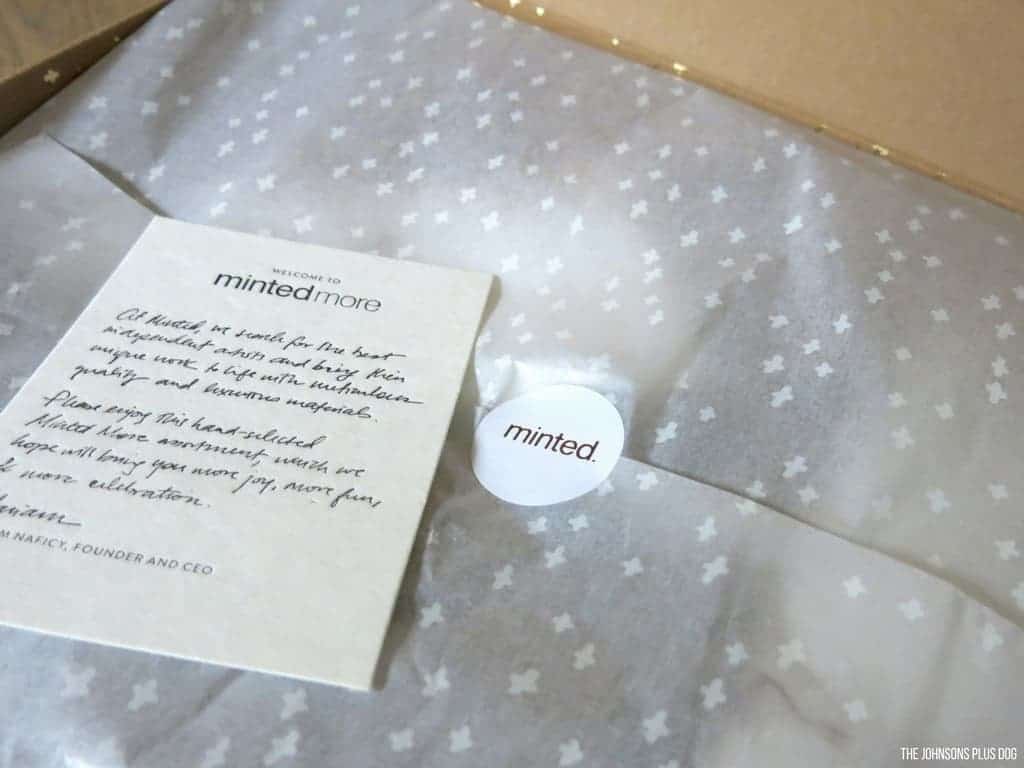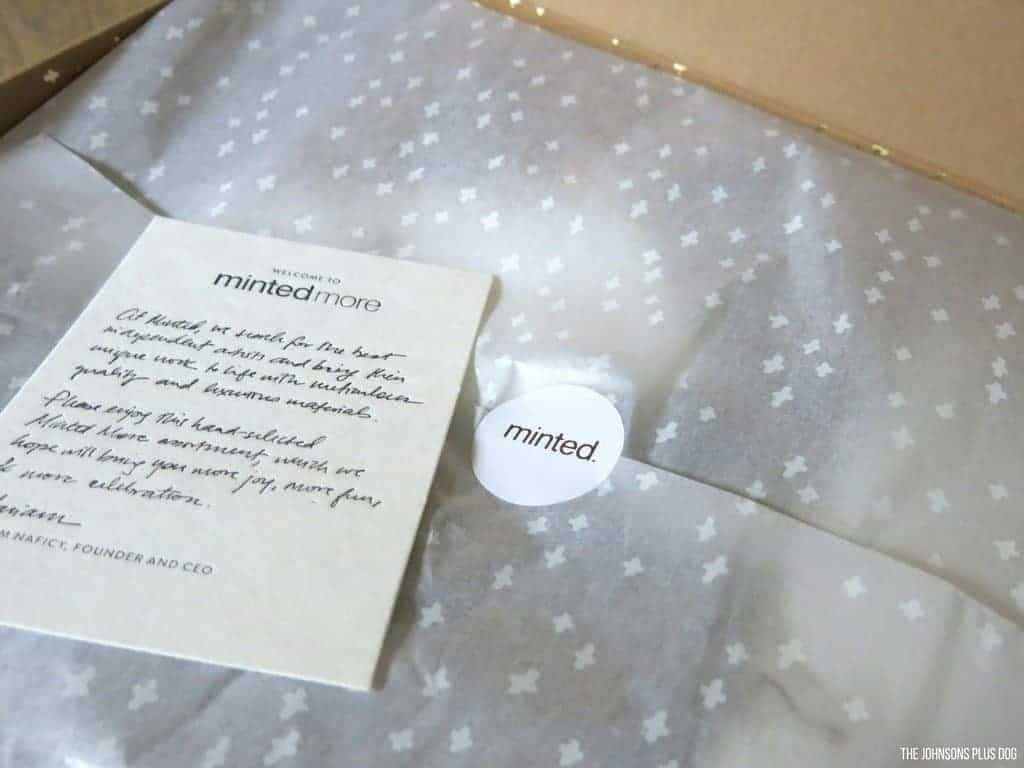 The box comes packaged beautifully. I couldn't wait to bust it open and check out all my new goodies!!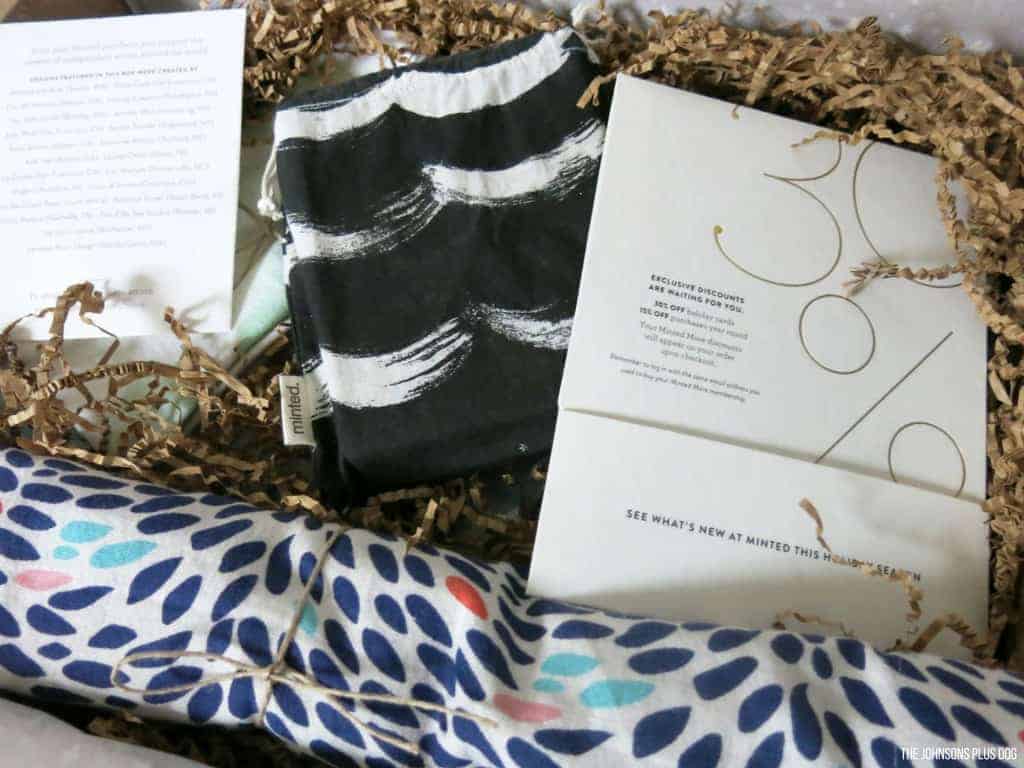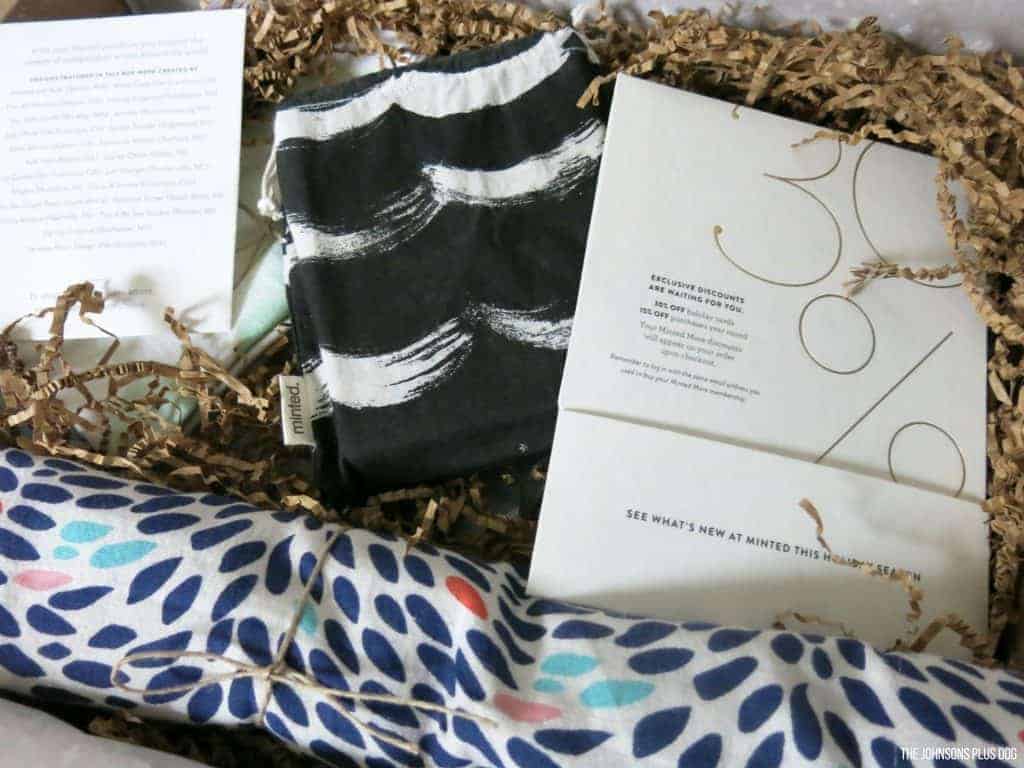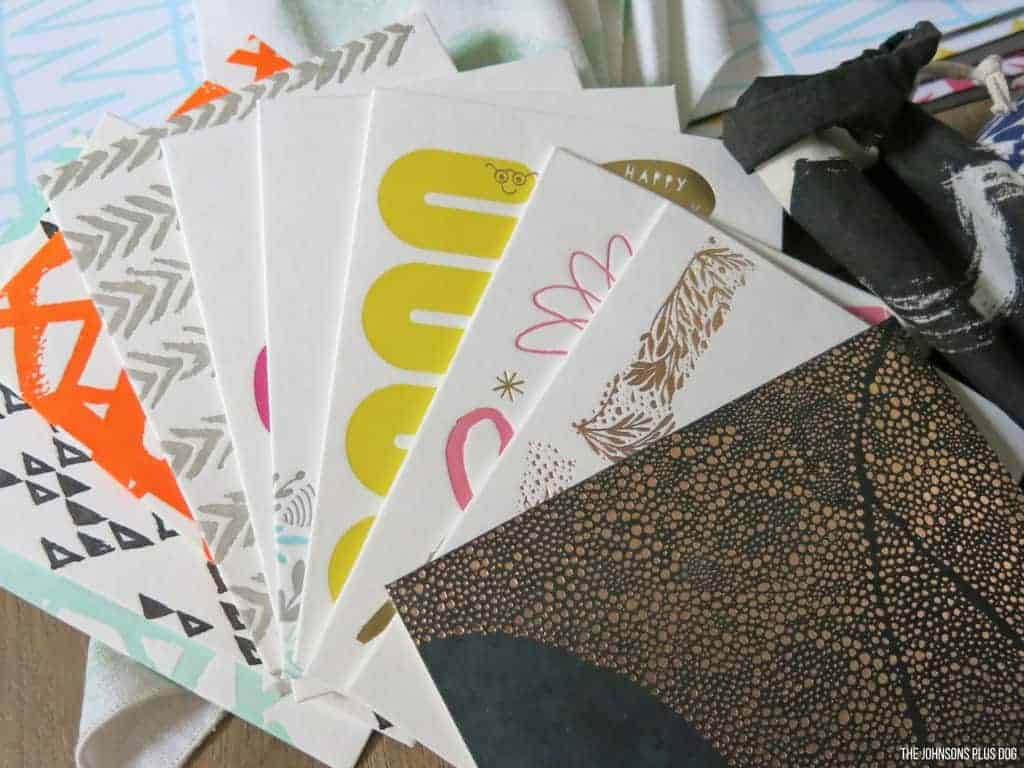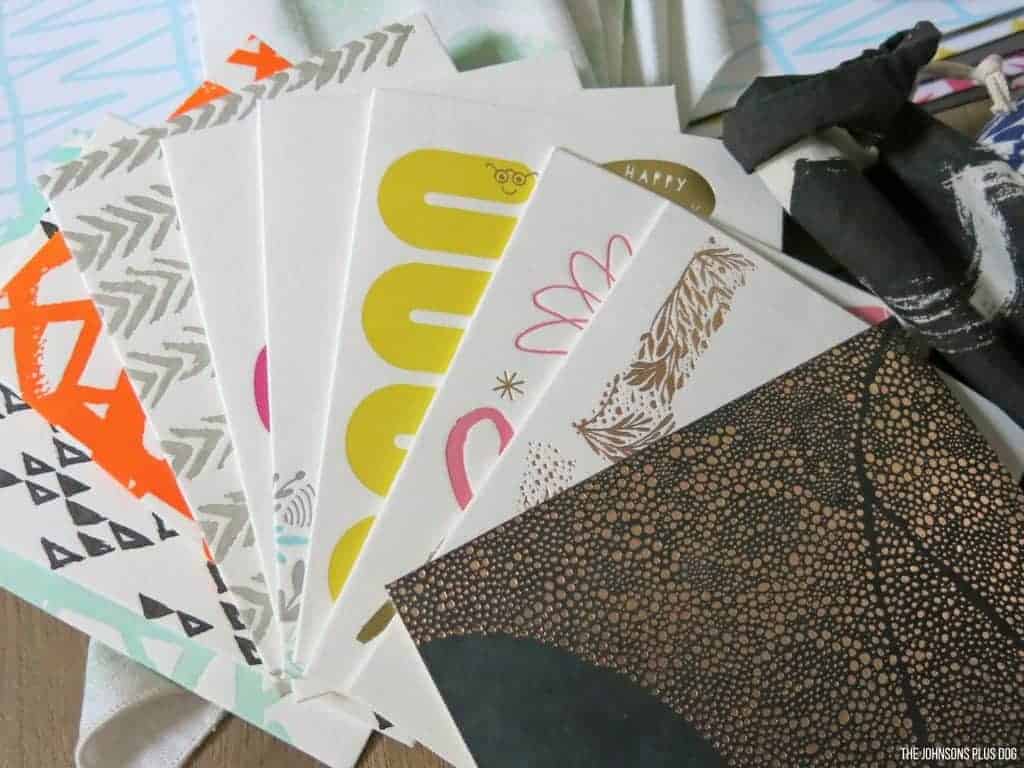 One of my favorite things I got in the box was these beautiful greeting cards. I also loved to keep some cards on hand for last-minute instances…I'm horrible at remembering birthdays – much less remembering to go to the store, get a birthday card, and put it in the mail.
I do love hand-making cards, but sometimes you really just need a grab-and-go option.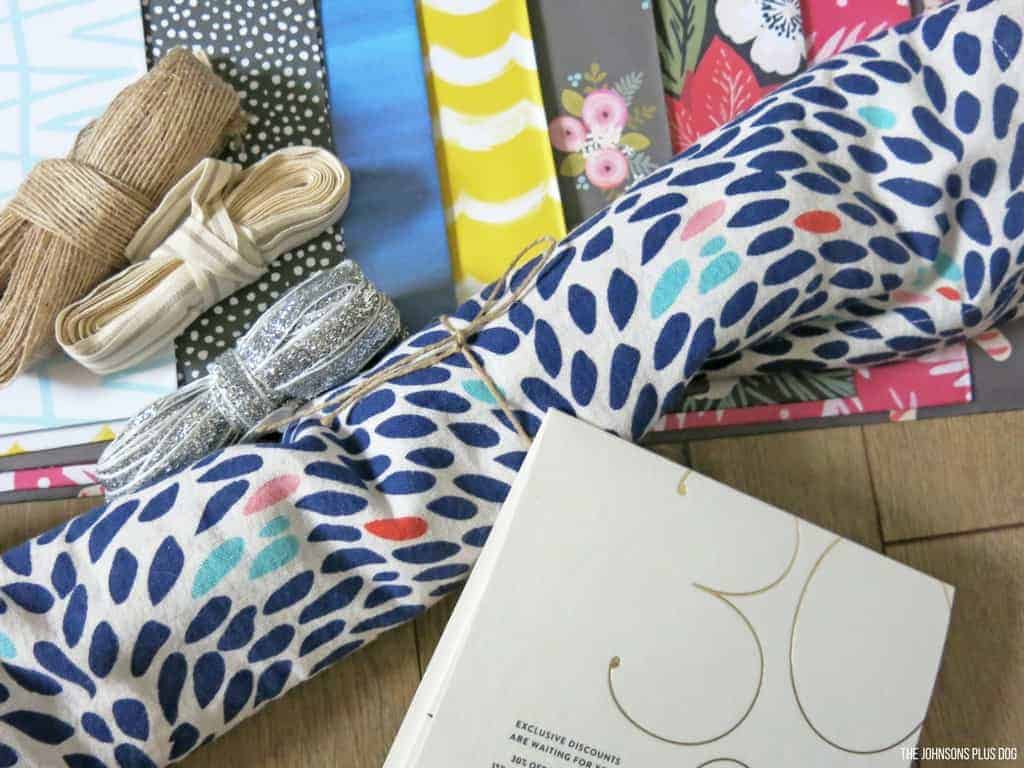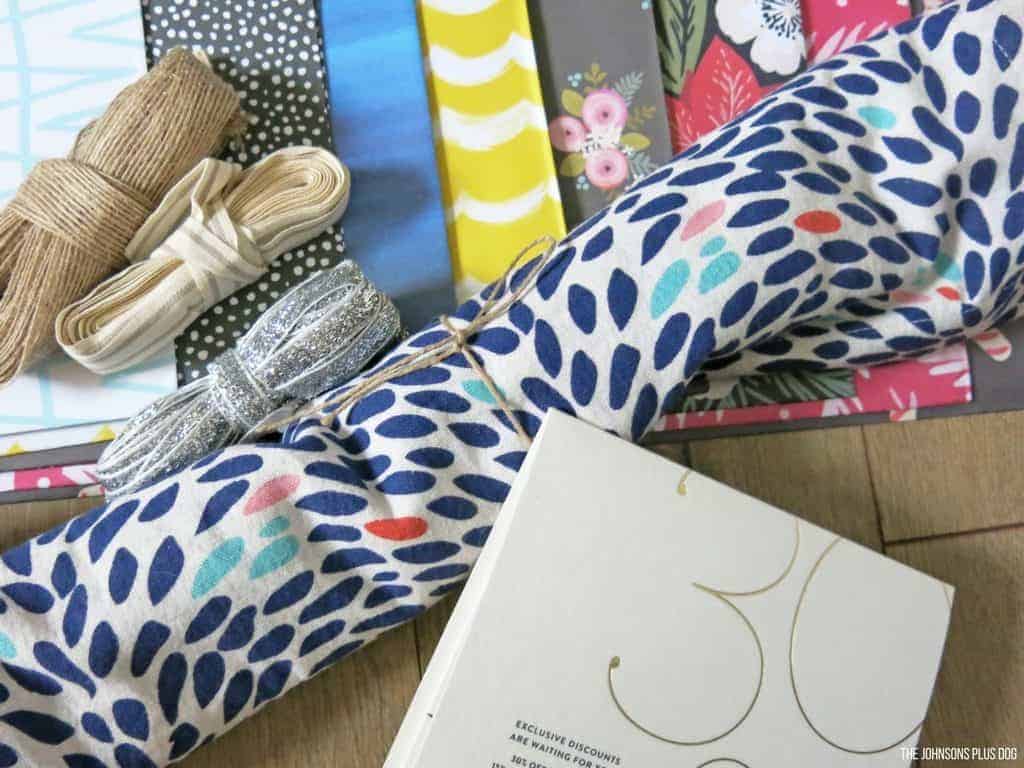 I also love the cute table runner that I received in the box. I think it's going to be perfect for summer with the fun, bright colors. Lovin' those cute ribbons (glitter ribbon, jute ribbon, cotton stripe ribbon – goes great with the farmhouse style).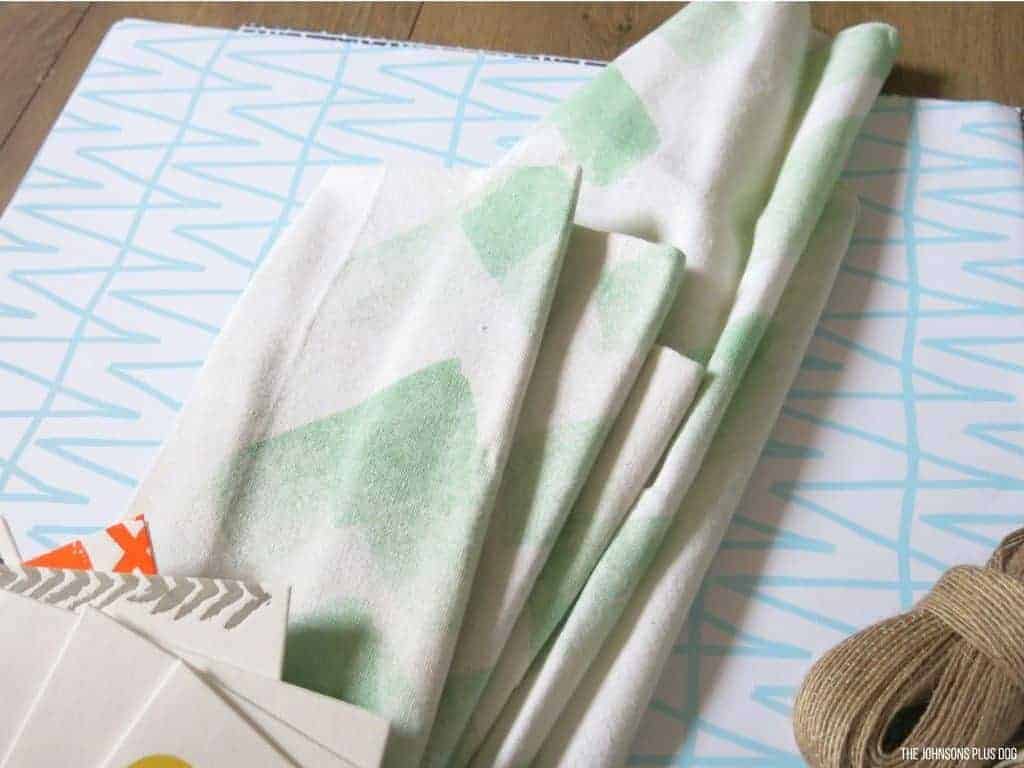 You guys may recognize these cute chevron napkins from my mint & gold modern Christmas tablescape. 
Now, let me tell you a funny story about these little napkins.
It was the end of November and I was thick into the planning of my tablescape I was dreaming on Minted and saw these napkins and I just HAD to have them for the table.
I only had about 2 weeks until I needed to have the tablescape posted on my blog and my heart sank when I saw that these napkins took 4 weeks of production time (all of Minted's fabric products are printed to order).
Little did I know my Minted More membership box was in the mail. You can imagine how thrilled I was when I opened up my little box, right?!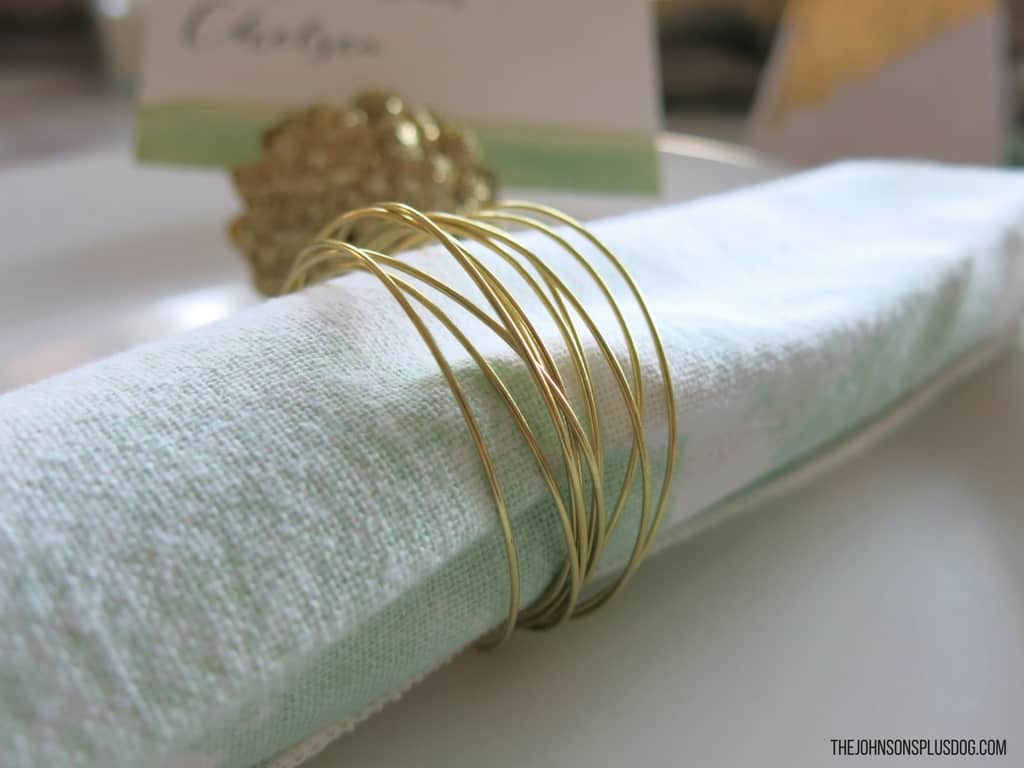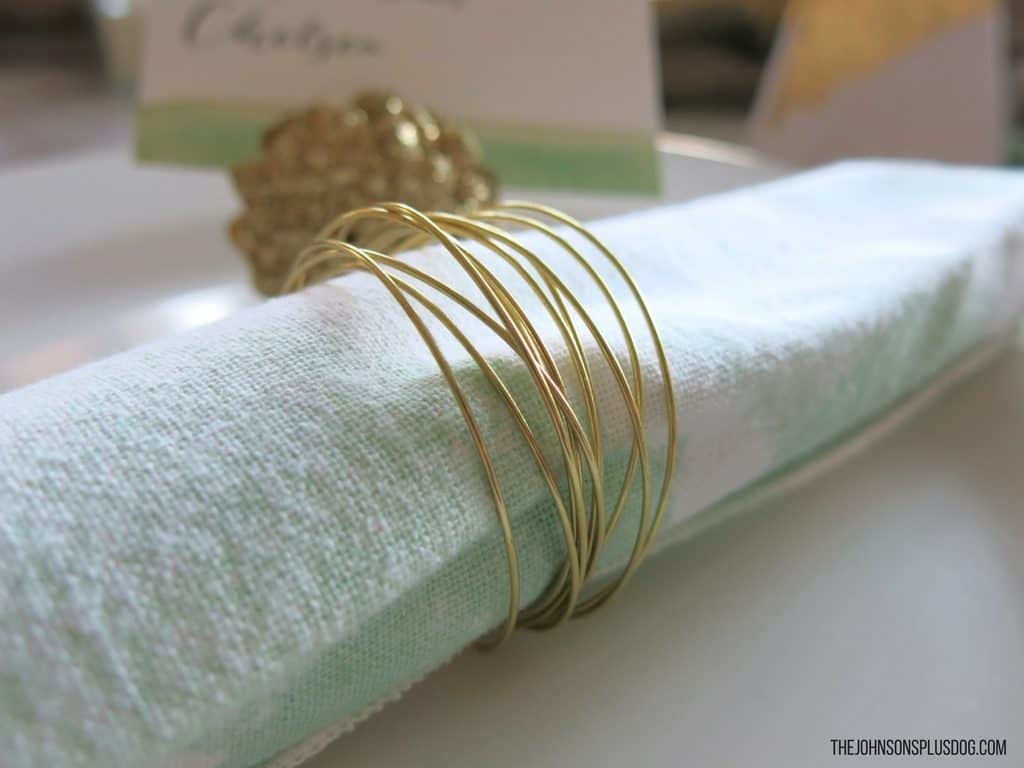 They fit in so perfectly, didn't they?!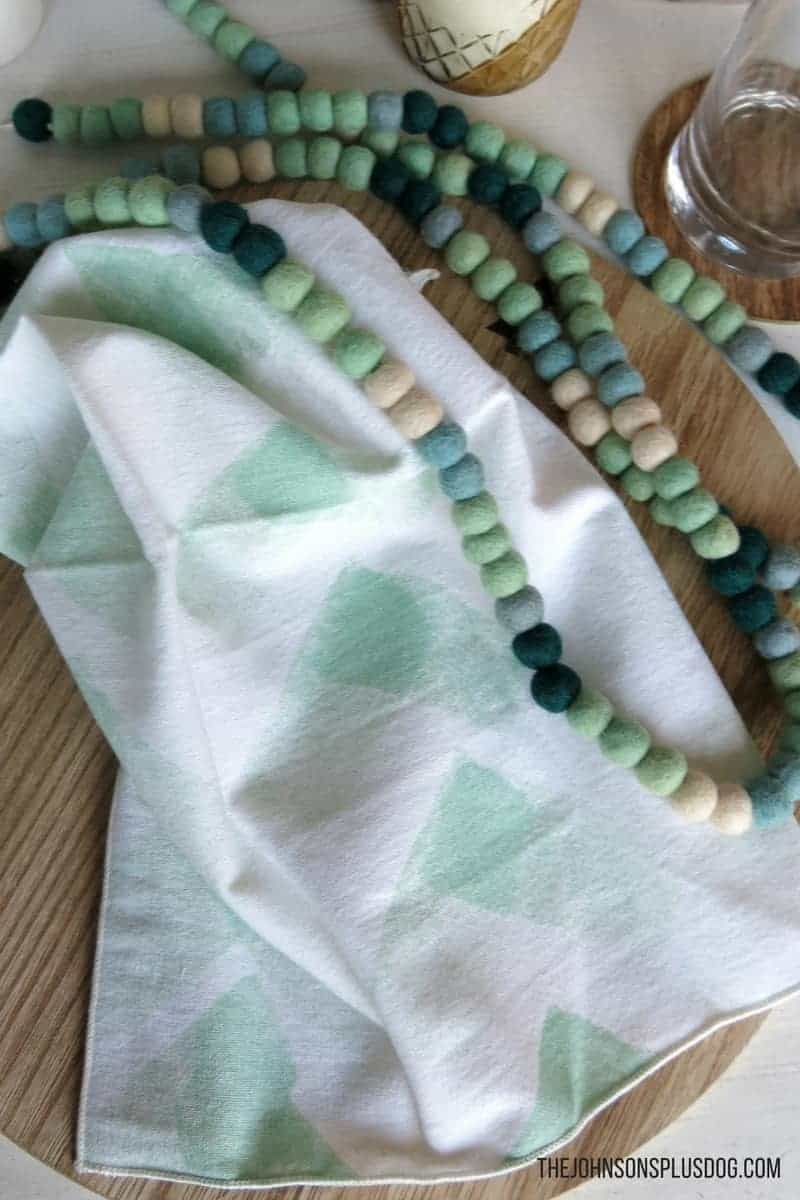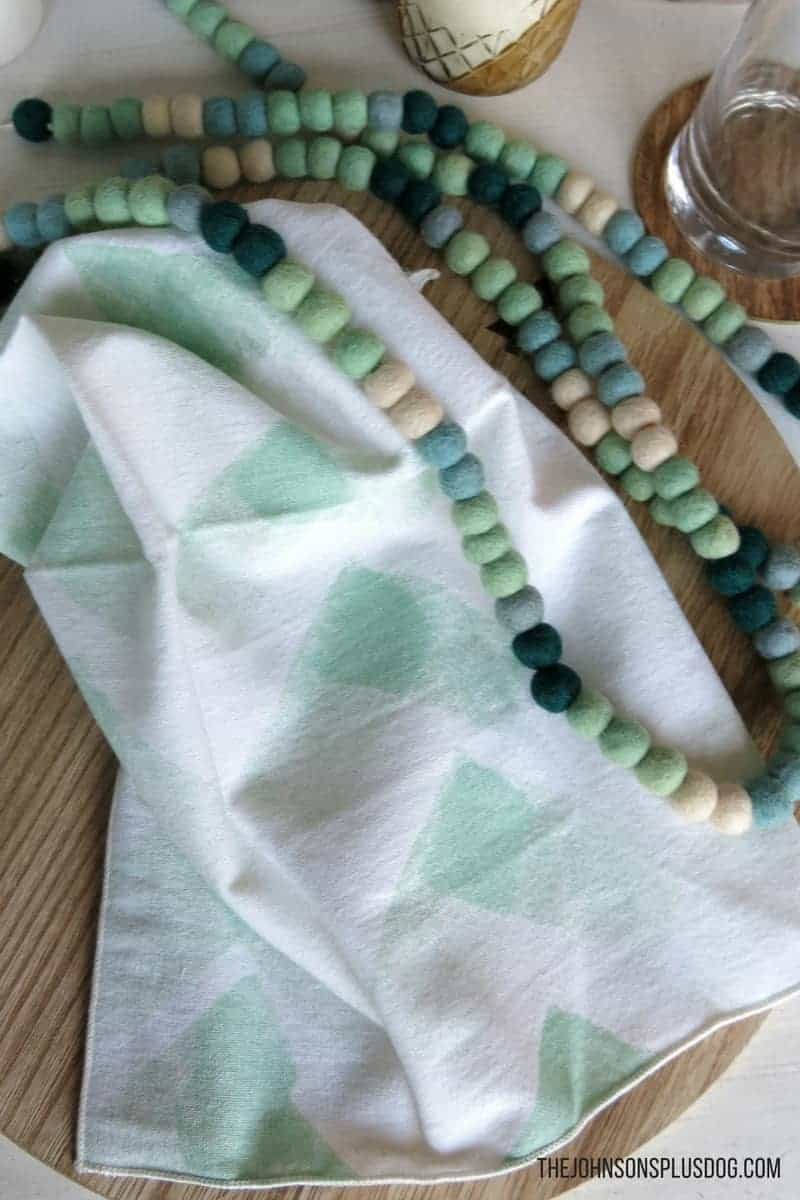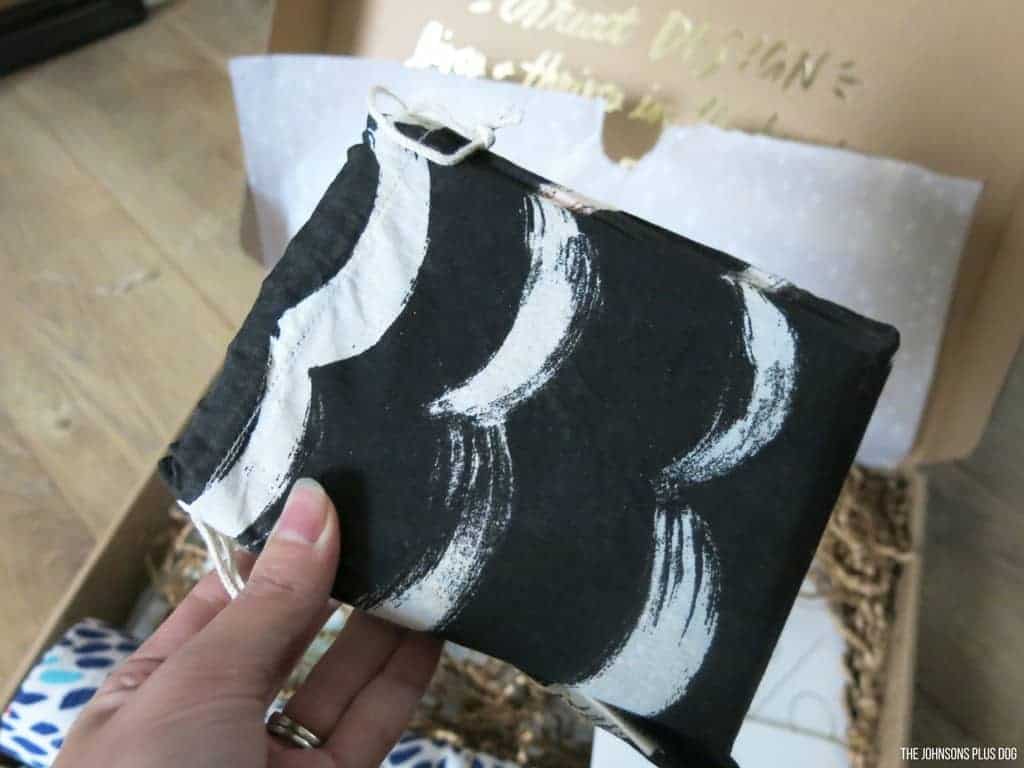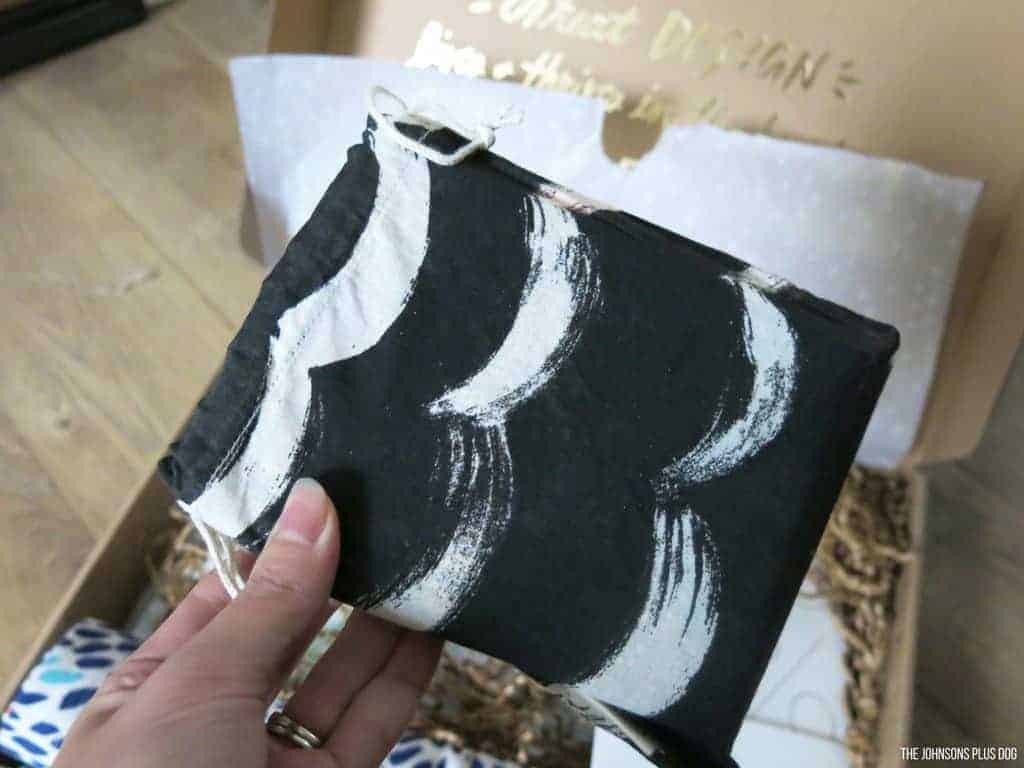 One of the great little touches that I love about getting happy mail from Minted is these cute little fabric pouches that they put the receipts in.
I've been getting my fair share of happy mail from Minted lately as we continue working on our Marble & Gold office makeover, so I've got a little stack of these pouches. Any ideas on what I could use them for?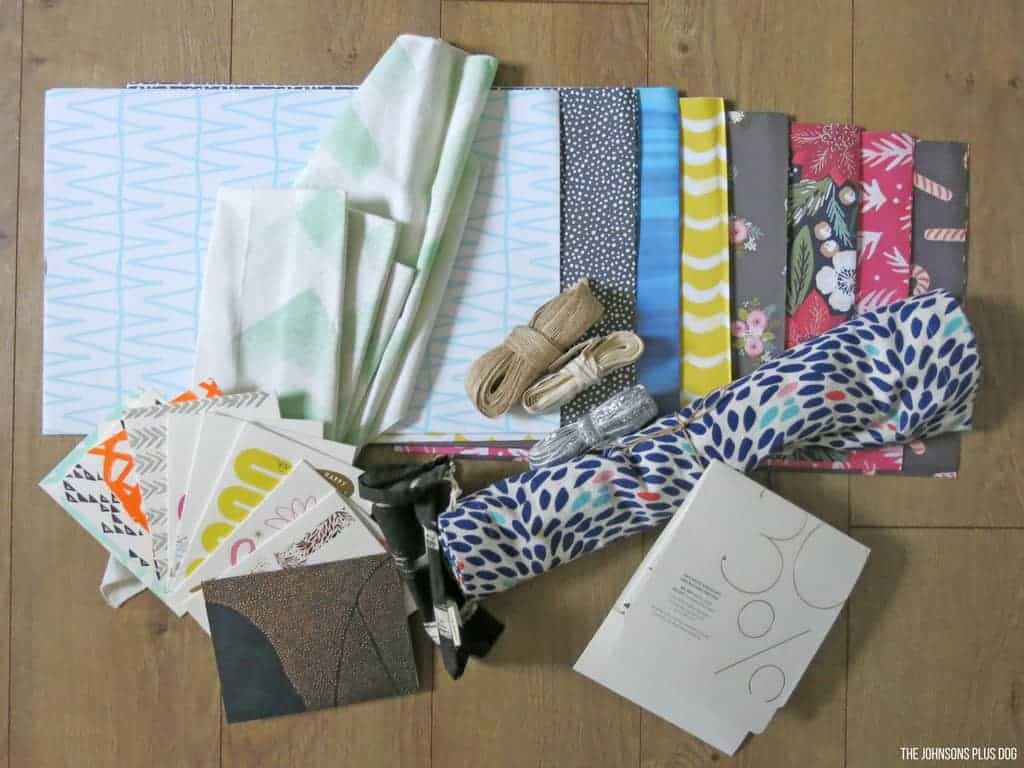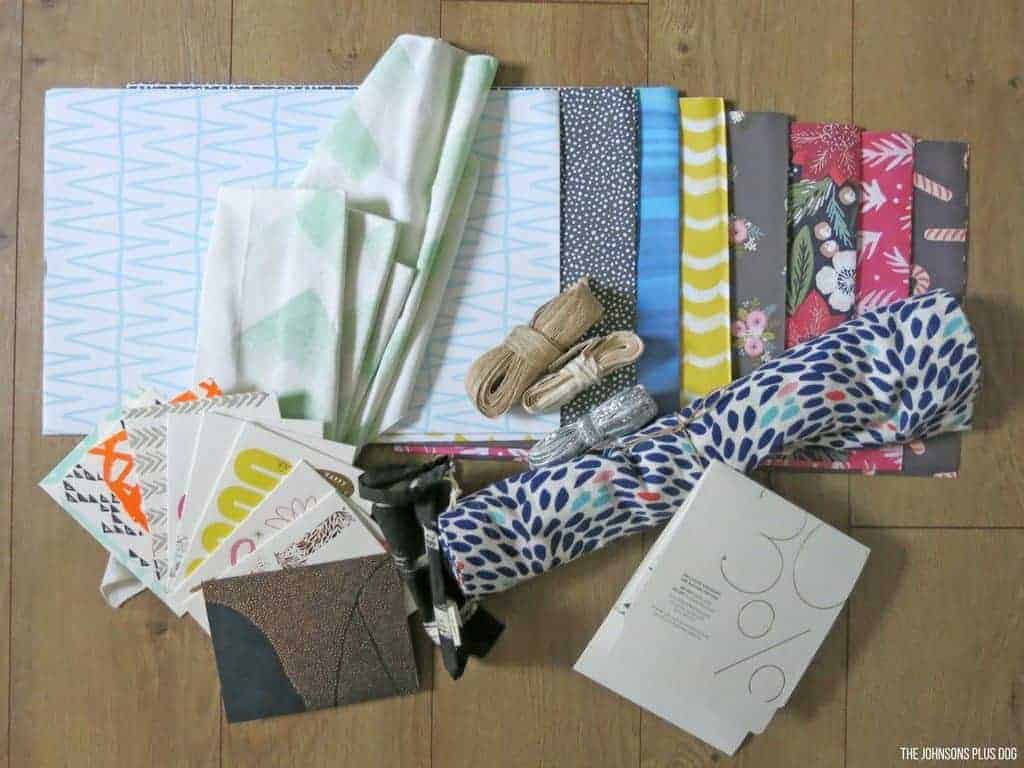 If you plan to order your holiday cards at Minted or make any other purchases from Minted (like maybe you're getting married and you plan to get your invites there), the Minted More membership annual cost of $38 is well worth it.