This DIY patriotic door sign can be created to decorate your front door for the Forth of July, Labor Day or really any time of year. I love the saying on this sign – "Land that I love".
Can you believe how fast summer is already flying by!? I made this awesome DIY Patriotic Door Sign and then the Forth of July (actually ALL of July) came and went and instead of posting the tutorial, I was changing diapers. #MomBloggerProblems I was going to keep this tutorial in the queue for next year's 4th of July, but this post by Brooke over at All Things Thrifty inspired me to post it now. To those bloggers who have their seasonal posts done months beforehand, I simply don't know how you do it. But, cheers…here's to real life. The door sign was done just a few days before the Forth and has been up since. We can be in the patriotic spirit all year round, right? Now, let's get busy and create this DIY Patriotic Door Sign.

This post contains affiliate links, but nothing that I wouldn't wholeheartedly recommend anyway! Read my full disclosure here.
I came across this wood sign at Jo-Ann's when I was out and about taking a much needed break from the house and crying baby (thanks hubby!).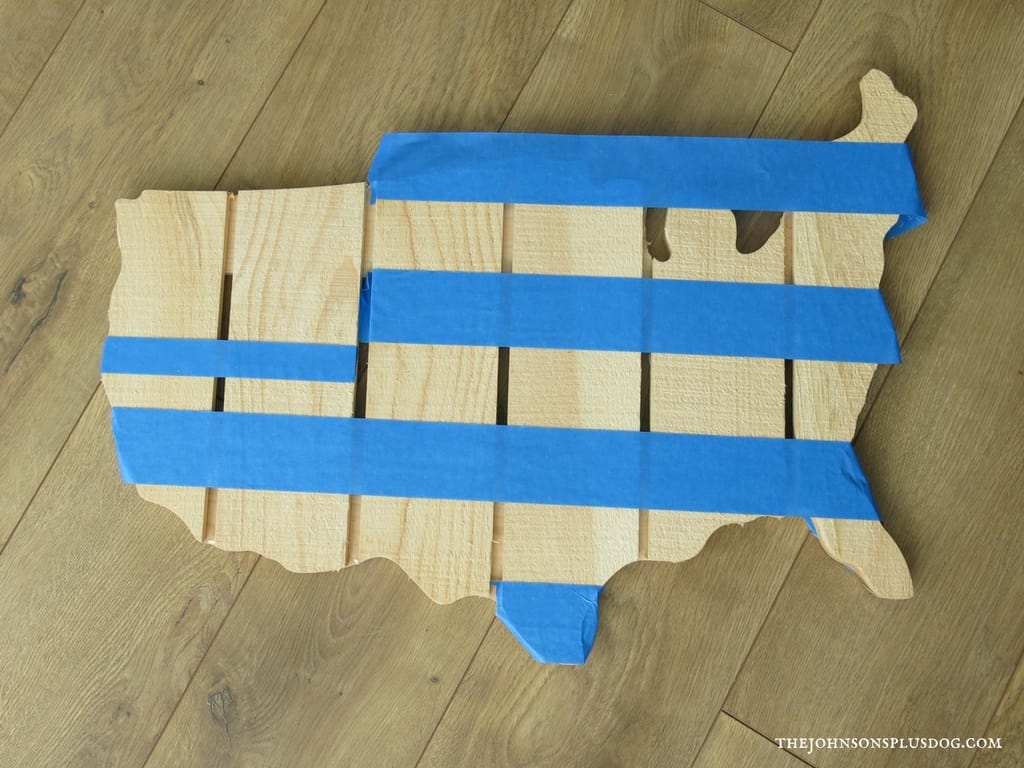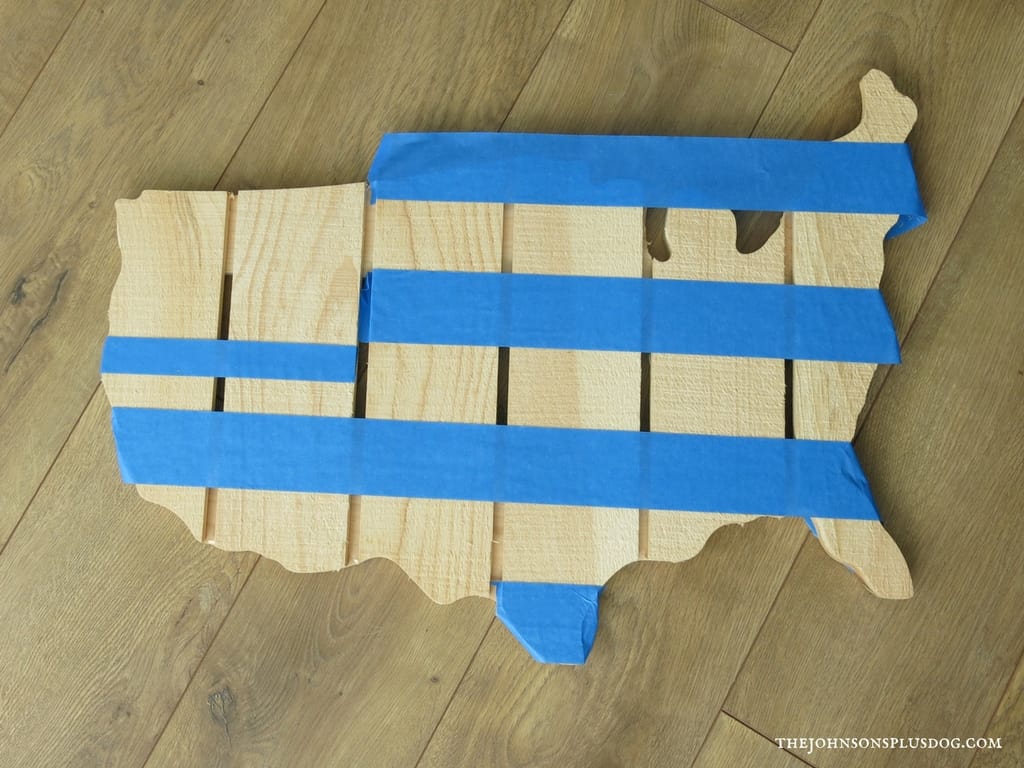 I decided to take the U.S. wood sign and paint it with a flag design with added text "land that I love". I found a cute heart wood die cut at Jo-Ann's as well for the "love".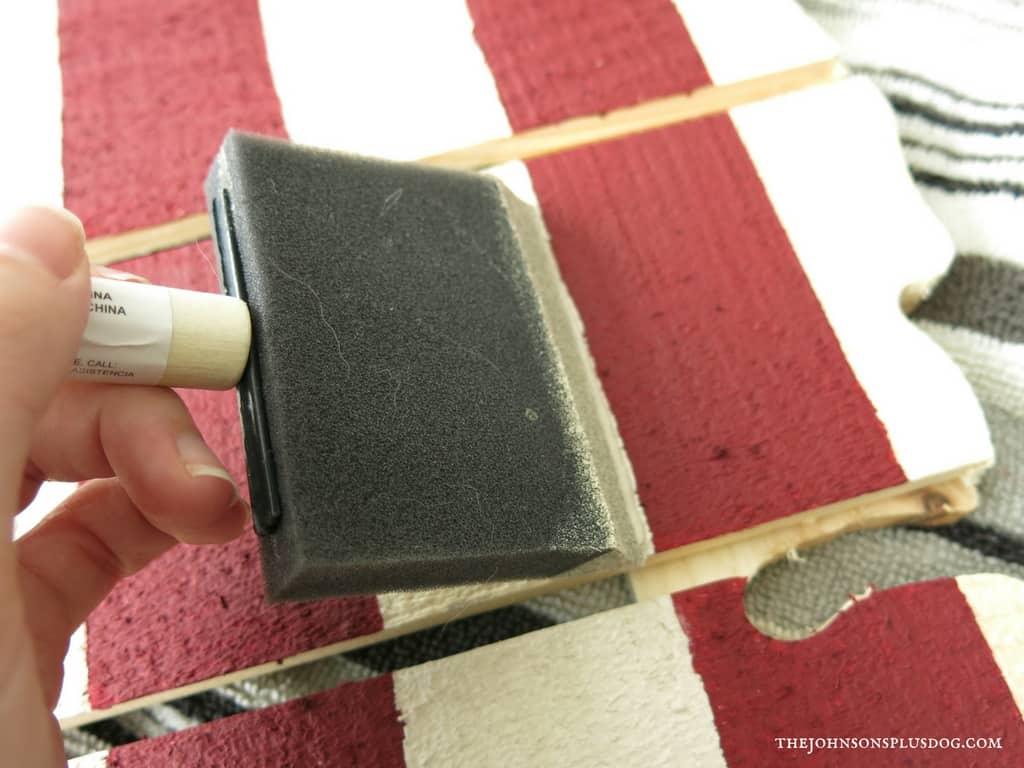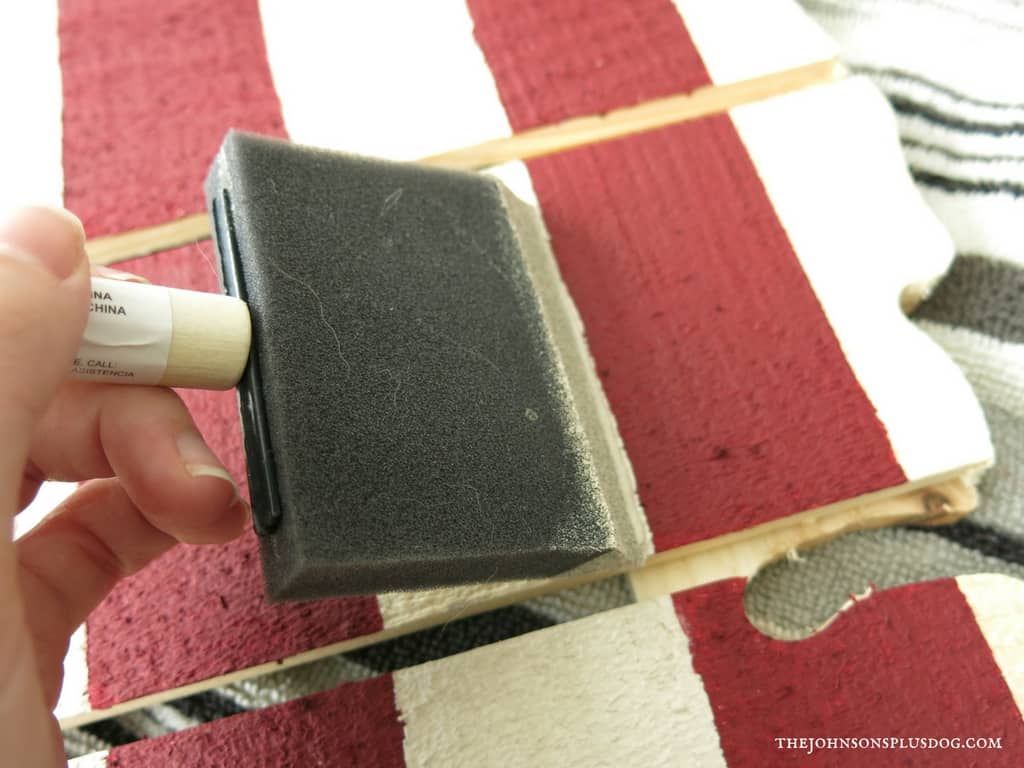 I started by taping off the top left corner with painters tape. Then I painted the red and white stripes. I ended up using an off-white instead of a bright white to give it more of a vintage feel. I used a foam paint brush, which worked well because it held a lot of paint to get absorbed into the dry wood, but the paint brush did get beat up a bit due to the rough texture of the sign.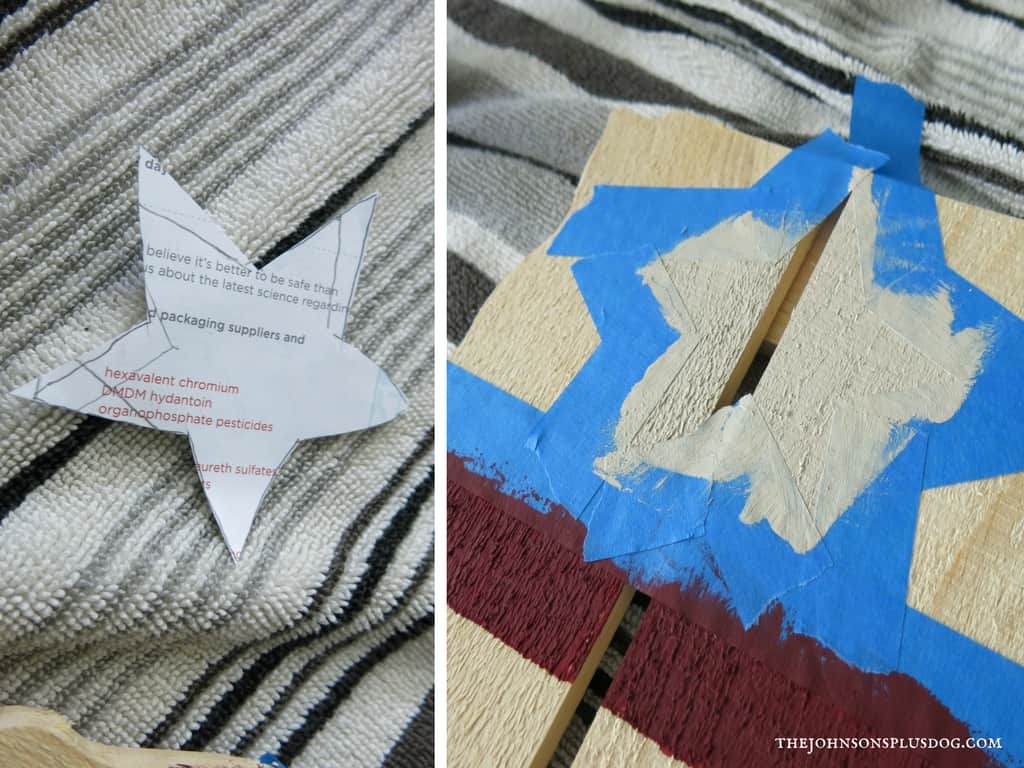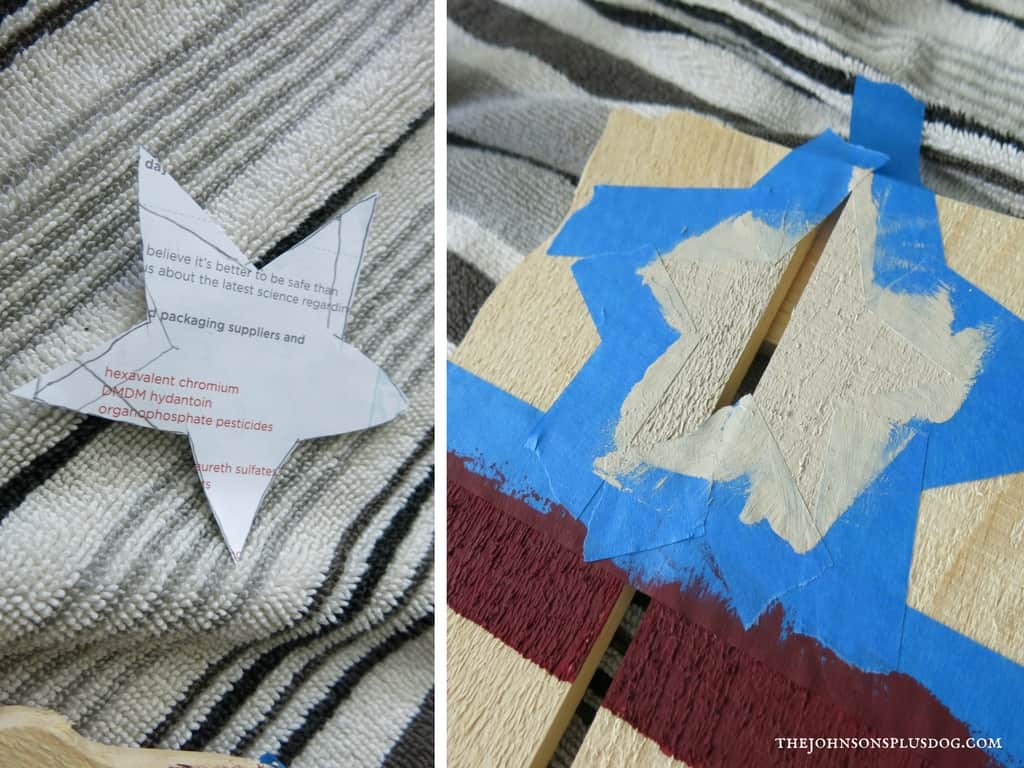 Next I worked on the star in the top left corner. I opted for one large star in the top left instead of 50 small stars… who has time to paint 50 stars anyway!? I just hand drew a star on some scrap paper, cut it out, traced onto the sign and taped off the area with painters tape.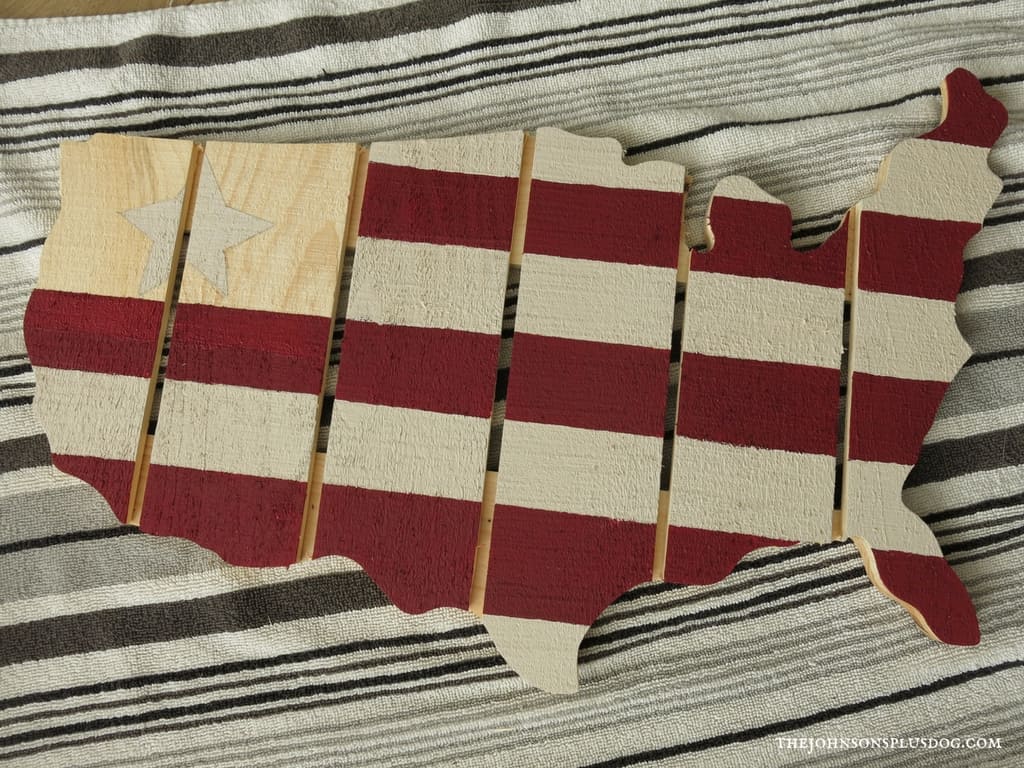 And let's be real for a second… this is sometimes the only way you can get anything done with a newborn, right?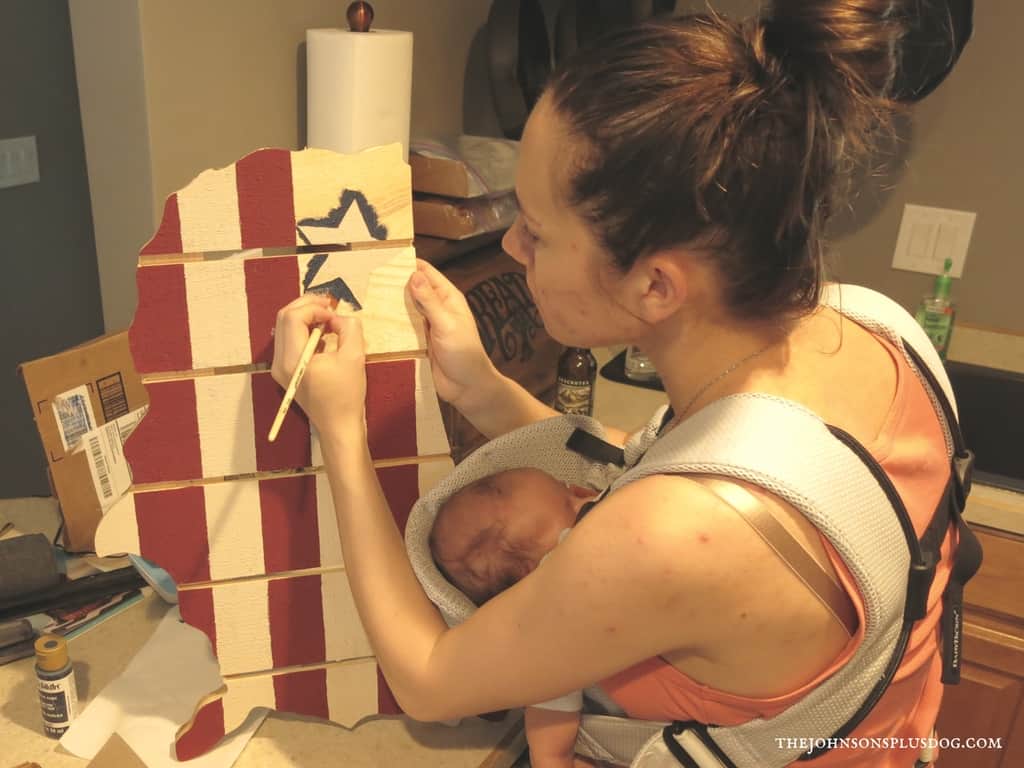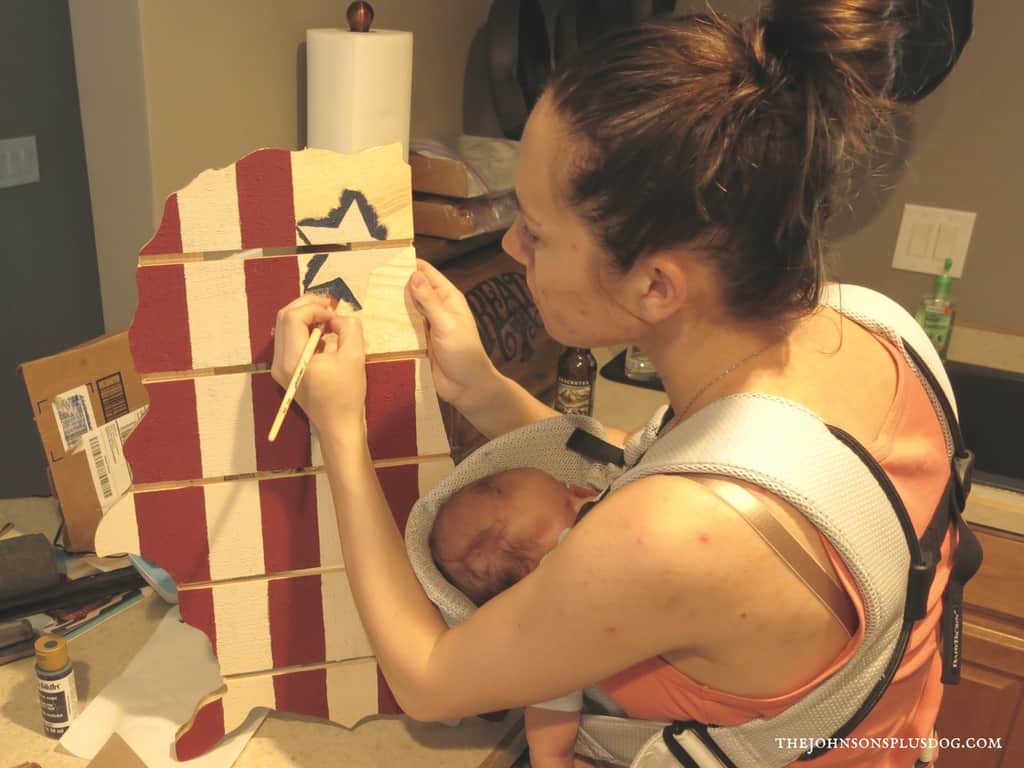 I continued by tracing out the lettering on the sign. I just did this by hand with a pencil. If you don't try your painted lettering, you could always use purchased stencils or make your own on the Cricut or Silhouette.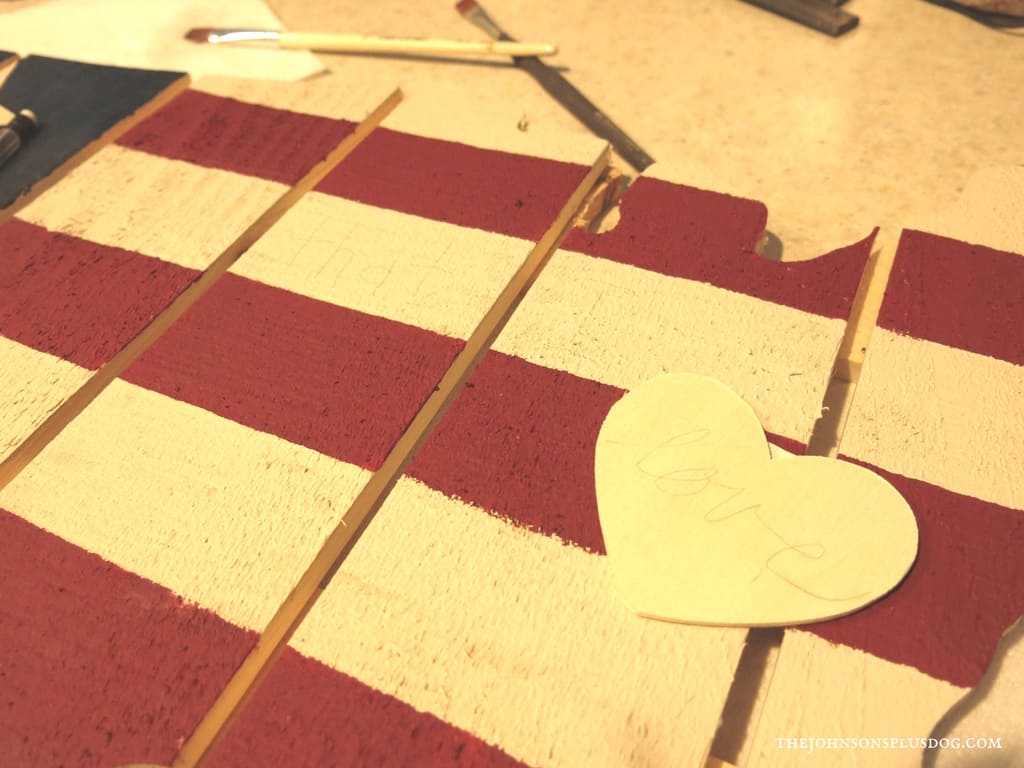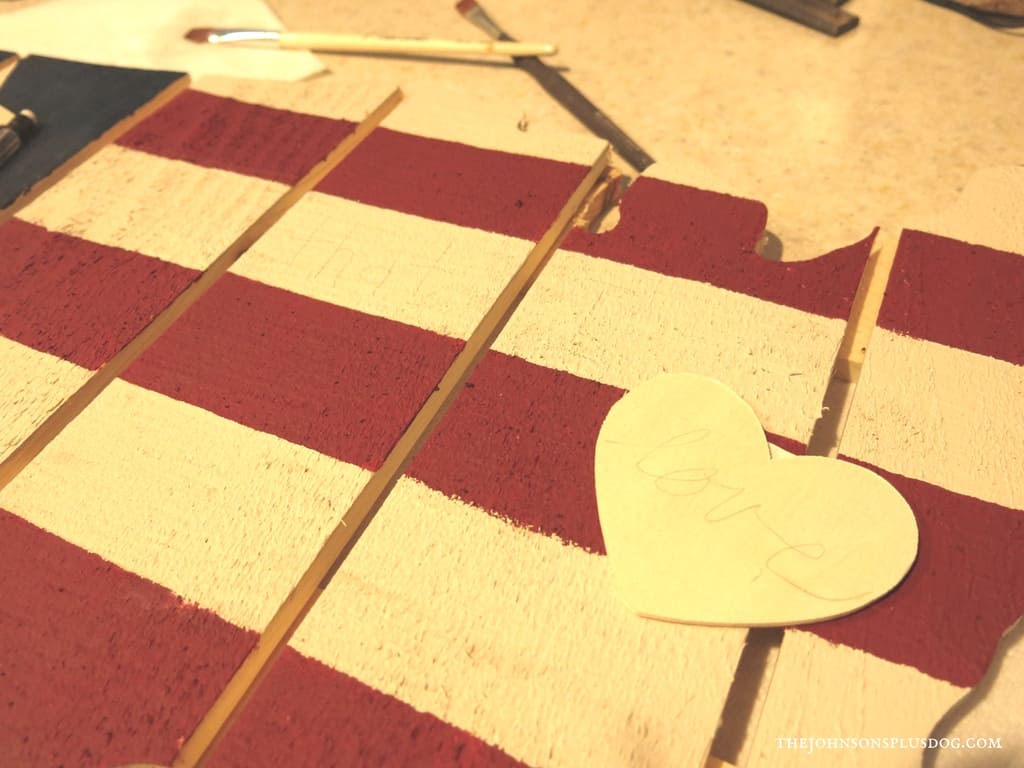 I finished up by carefully painting the lettering with a navy paint and small paint brush.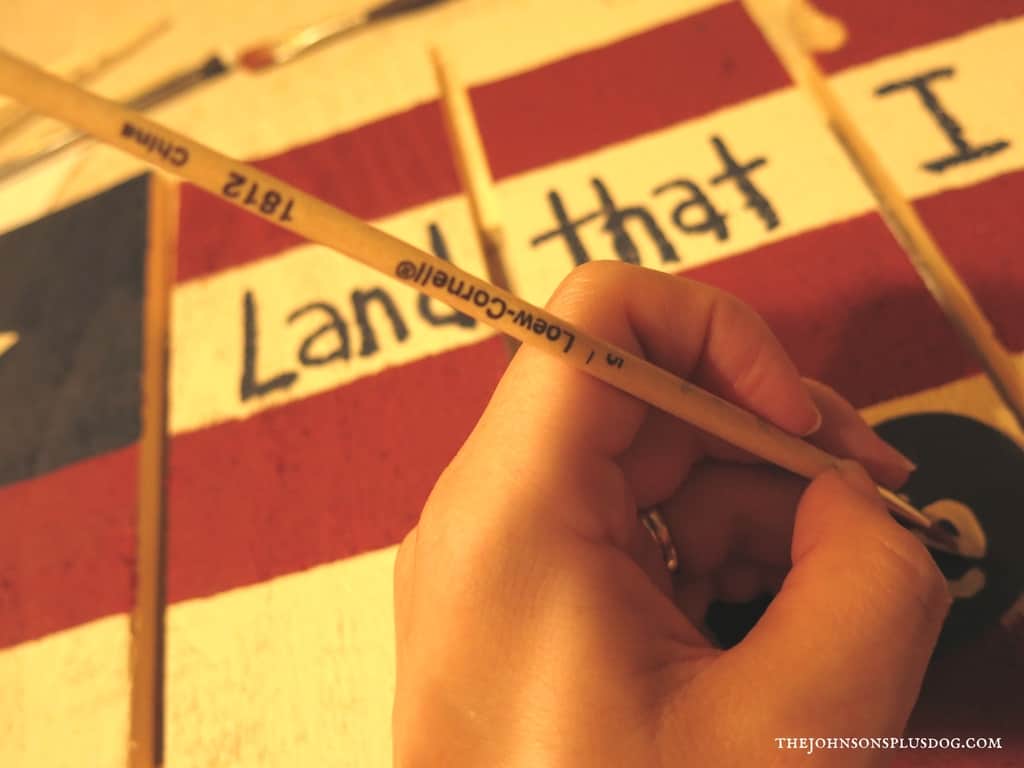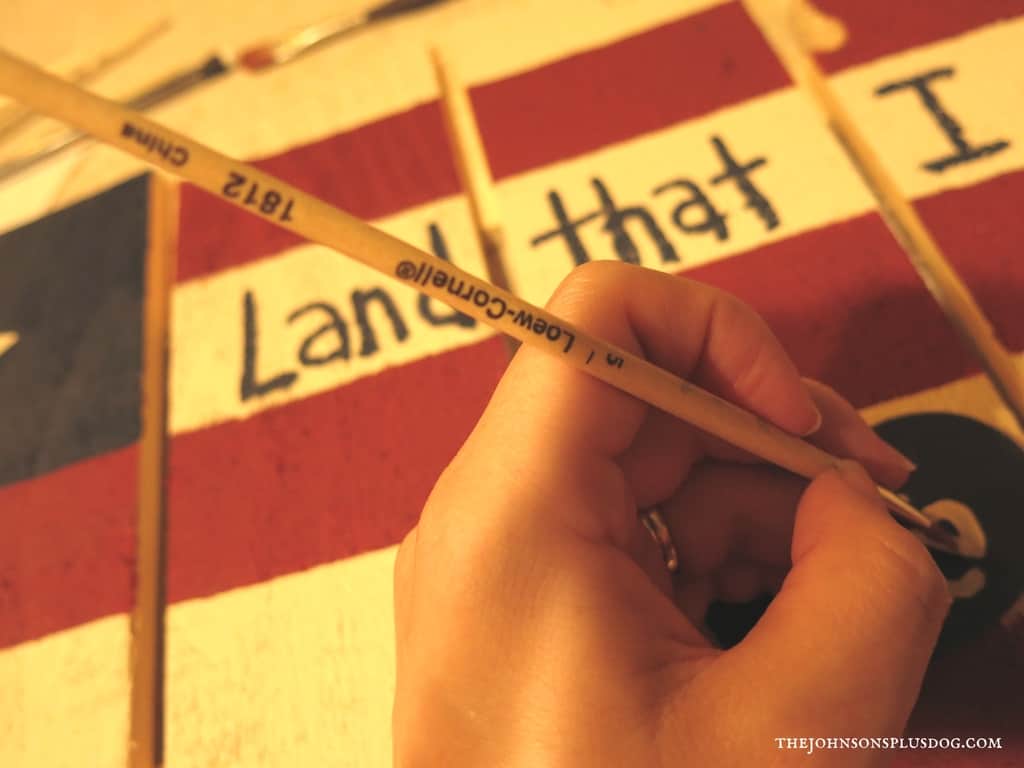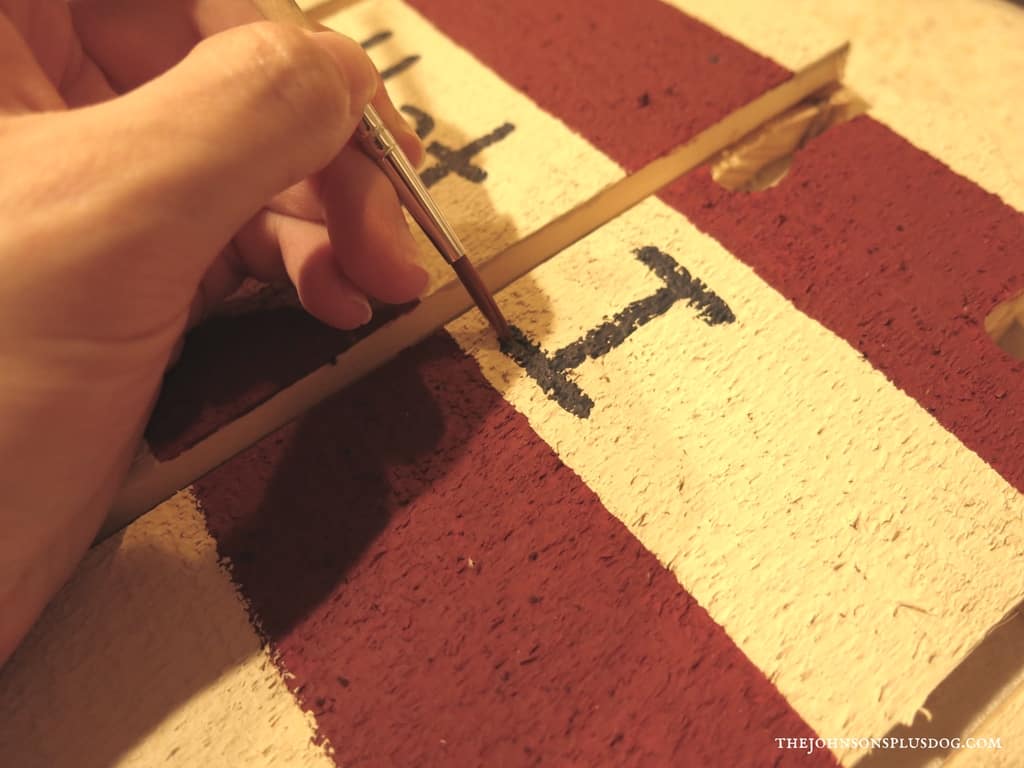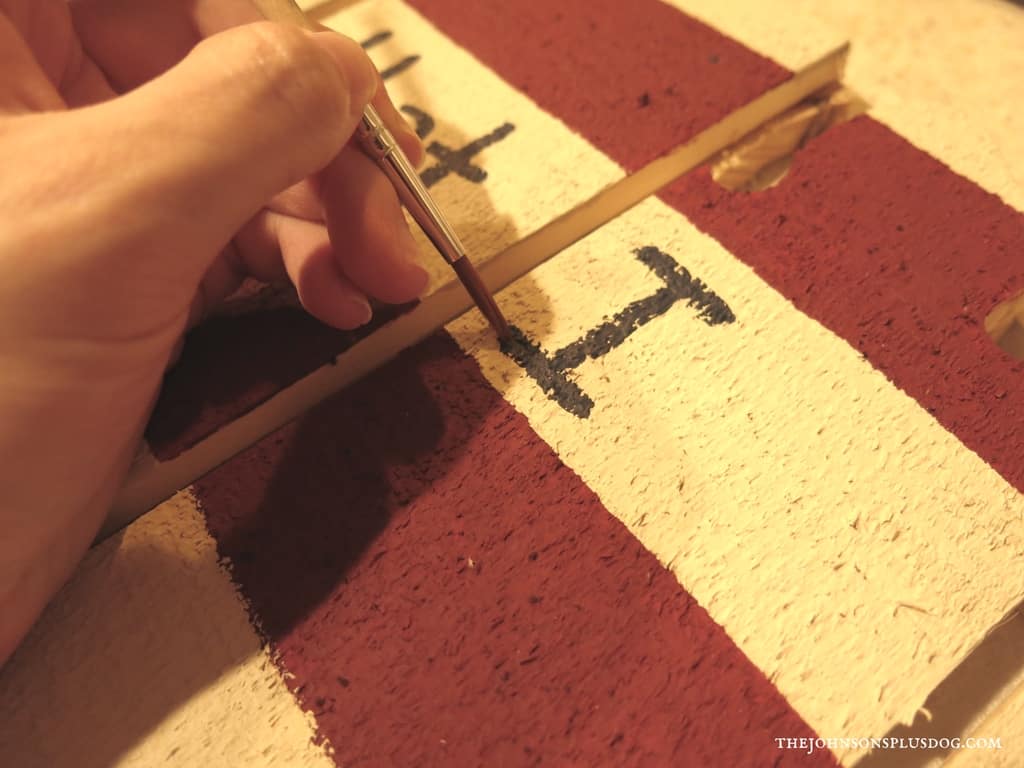 Ta da! The patriotic door sign been on my front door since the Forth and I'm still loving it so no rush to take it down! Like I said, who needs a holiday to be patriotic?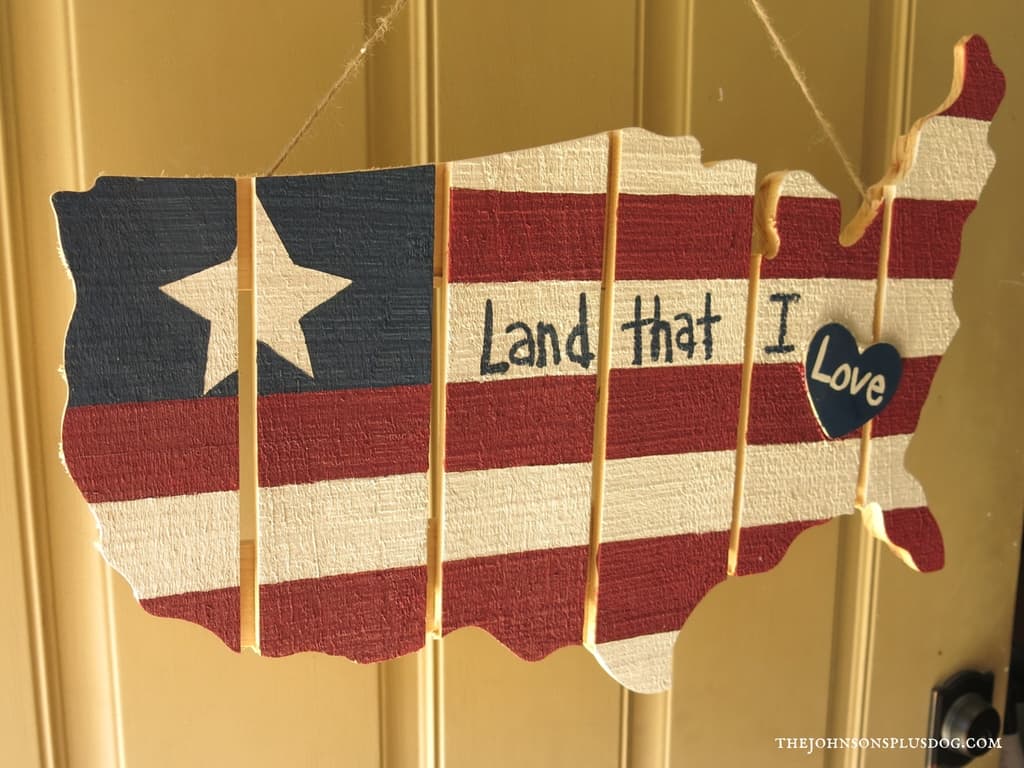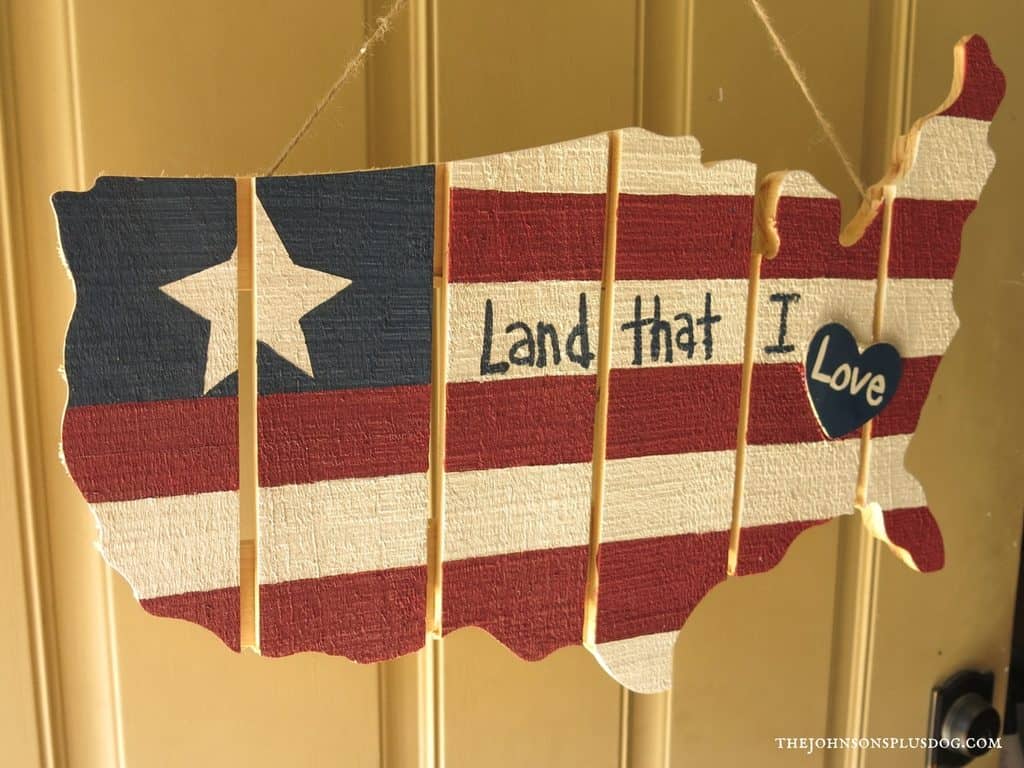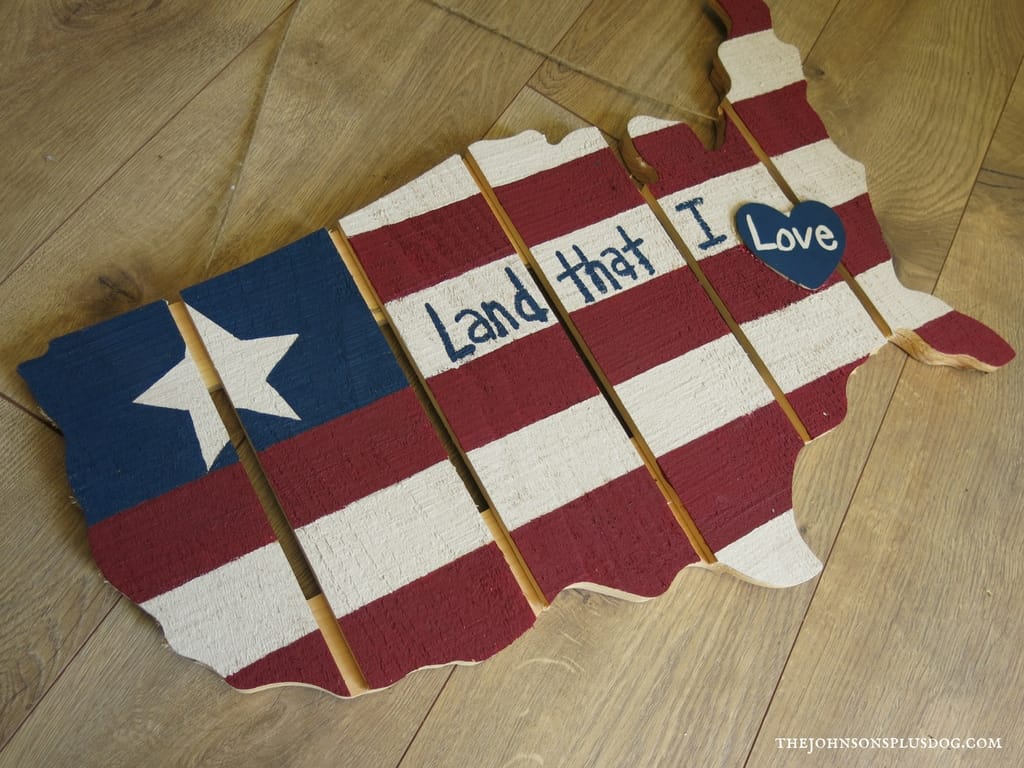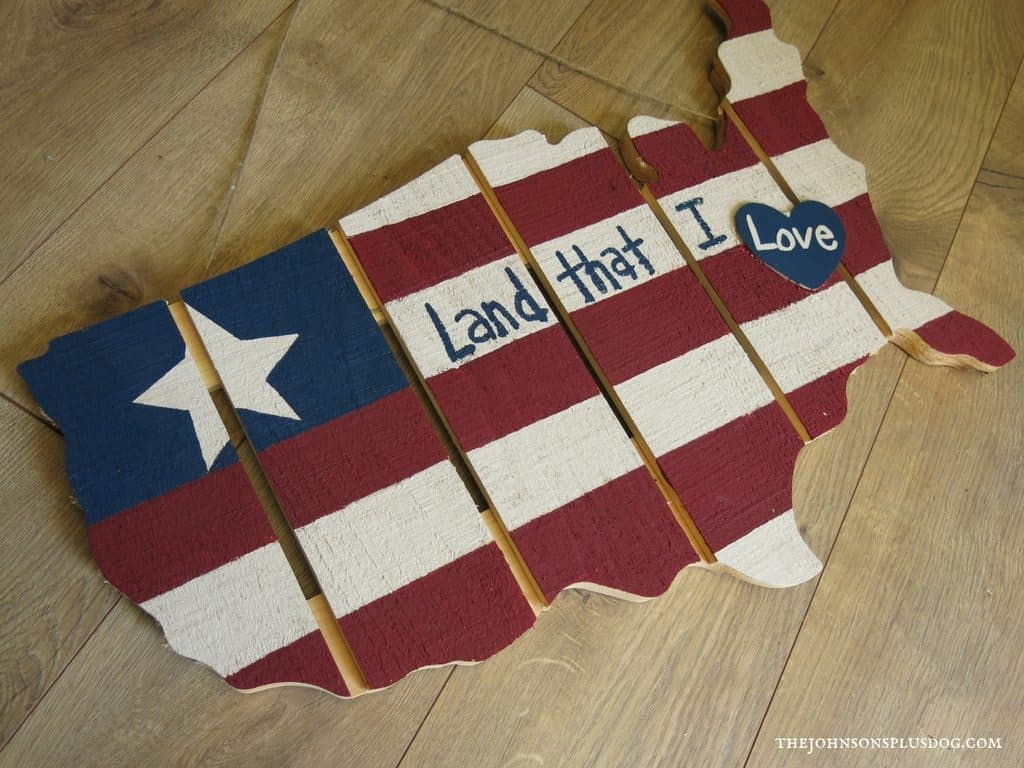 Follow along on my 4th of July Pinterest Board for more great patriotic ideas.