Looking for the perfect Mother's Day gift that kids can make? Mom will love this Mother's Day serving tray with kid's handprints.
Hi Friends! Happy Wednesday! Did you guys catch my live video tutorial over on Hometalk's Facebook page on Sunday afternoon? I had such a fun time hanging out with you DIYers and showing you how to make some fun DIYs Mother's Day gifts. On the video, I showed you how to make the Lavender Vanilla Lip Scrub, Button Flowers (that go perfectly with my free printable tag and card) and that adorable Mother's Day serving tray with kid's handprints. If you're a loyal Making Manzanita reader, you may have been wondering where the tutorial for this super cute serving tray was. Well, folks – today is the day. I'm sharing the full tutorial over on Walnut Hollow's blog.
Here's Sunday's video tutorial if you want to check it out:

I had so much fun making this darling tray and even pulled in some help from Cal. We learned that arts & crafts with an 11 month old is very messy. This tray was made as part of my new collaboration with a brand that I have ALWAYS loved, Walnut Hollow! Walnut Hollow products are easy to customize with paint, wood burning, stain, mixed media techniques and more. You can transform their products to create unique home decor, craft, and art pieces. Find out more about Walnut Hollow here: http://www.walnuthollow.com/about-us/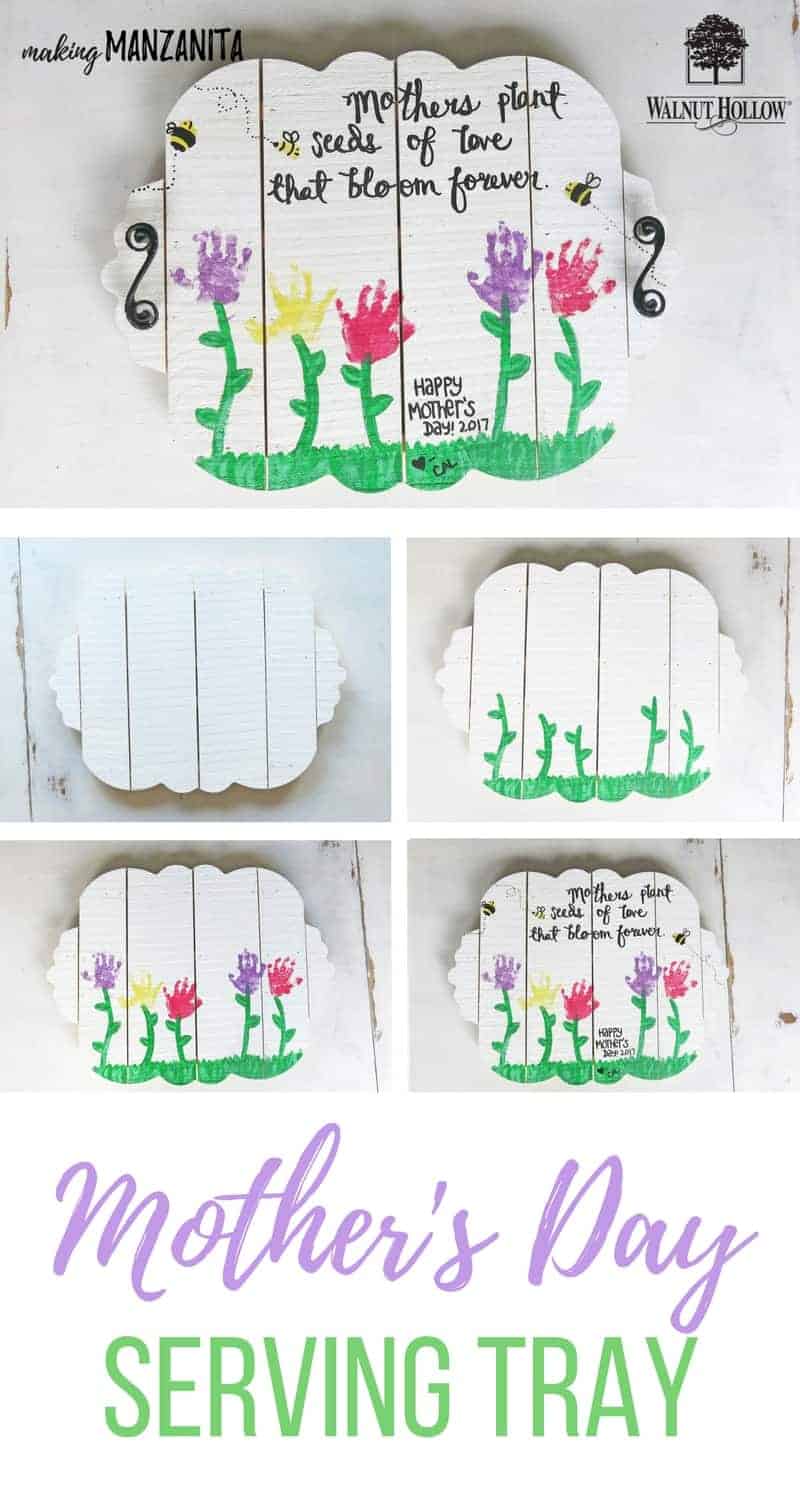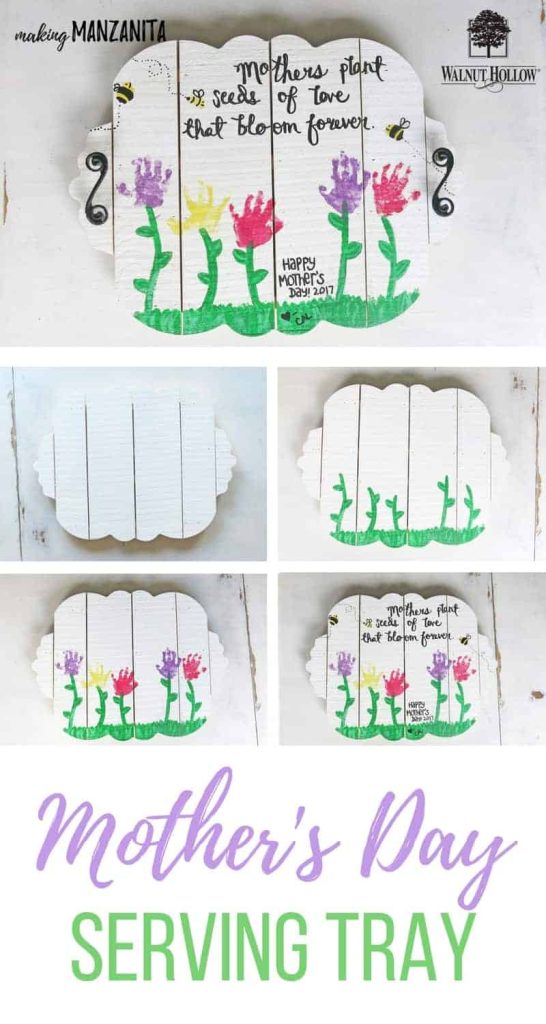 I'd love to know if you guys have any fun Mother's Day traditions in your house? I know when I was growing up, we would always making mom breakfast in bed. So I thought making a serving tray would definitely be fitting for Mother's Day. I hope that my little guy has fun memories of making breakfast in bed for mom every Mother's Day too (hint, hint Logan!). Let me know in the comments!
Hope you guys have an amazing day! See ya next time 🙂