Time to get ready for trick or treaters! Check out our spooky Halloween porch decor with a cemetery theme.
This post is sponsored by The Home Depot . All opinions are entirely my own. This post also contains affiliate links, but nothing that I wouldn't recommend wholeheartedly. Read my full disclosure here.
It's time to get ready for trick or treaters! We were thrilled to be asked by The Home Depot to be apart of the 2019 Halloween Style Challenge. We completely transformed our front porch into a spooky cemetery theme with their Halloween porch decor.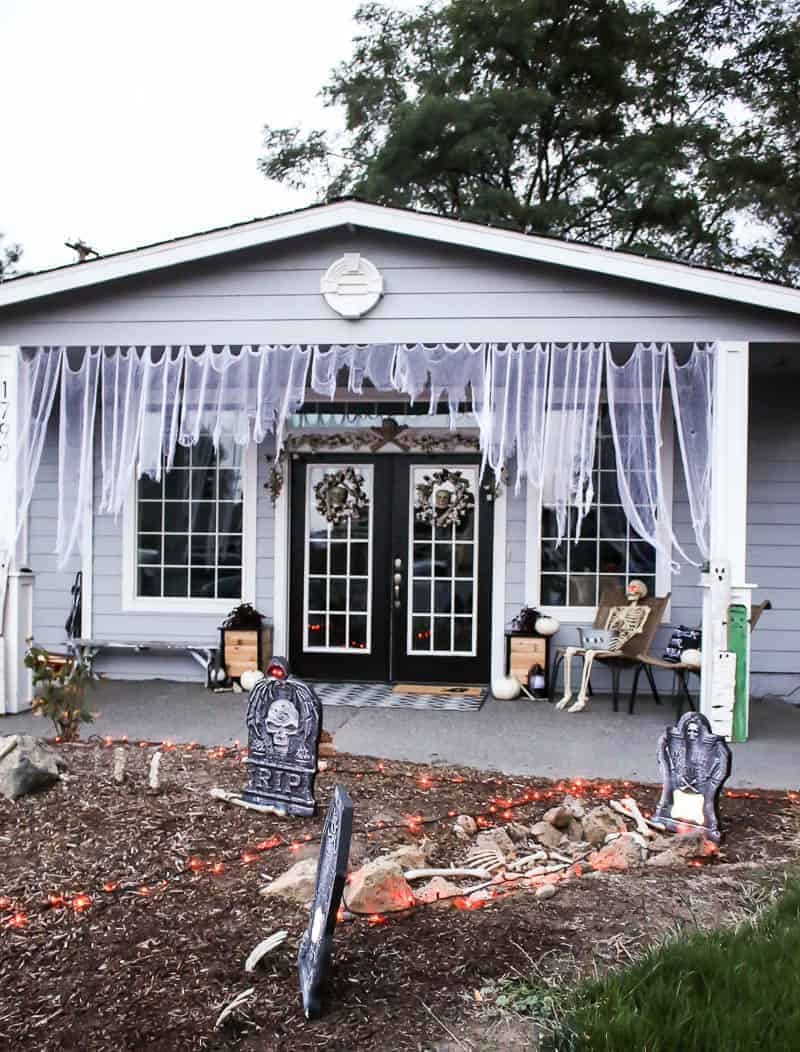 Over on the Home Depot blog, I'm sharing some tips and tricks for getting your front porch ready for trick or treaters!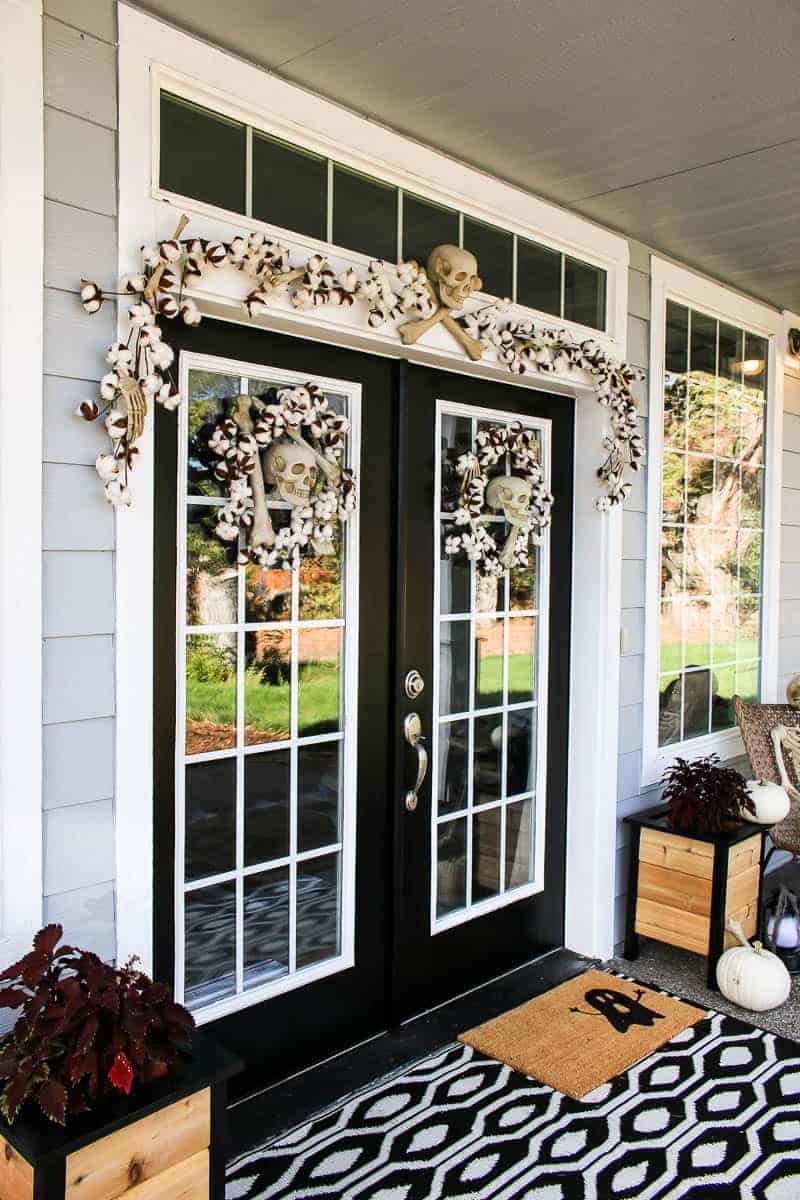 Didn't it turn out so cute?! We had a blast decorating this as a family on a Saturday morning. Cal was really into it and called it "making Halloween".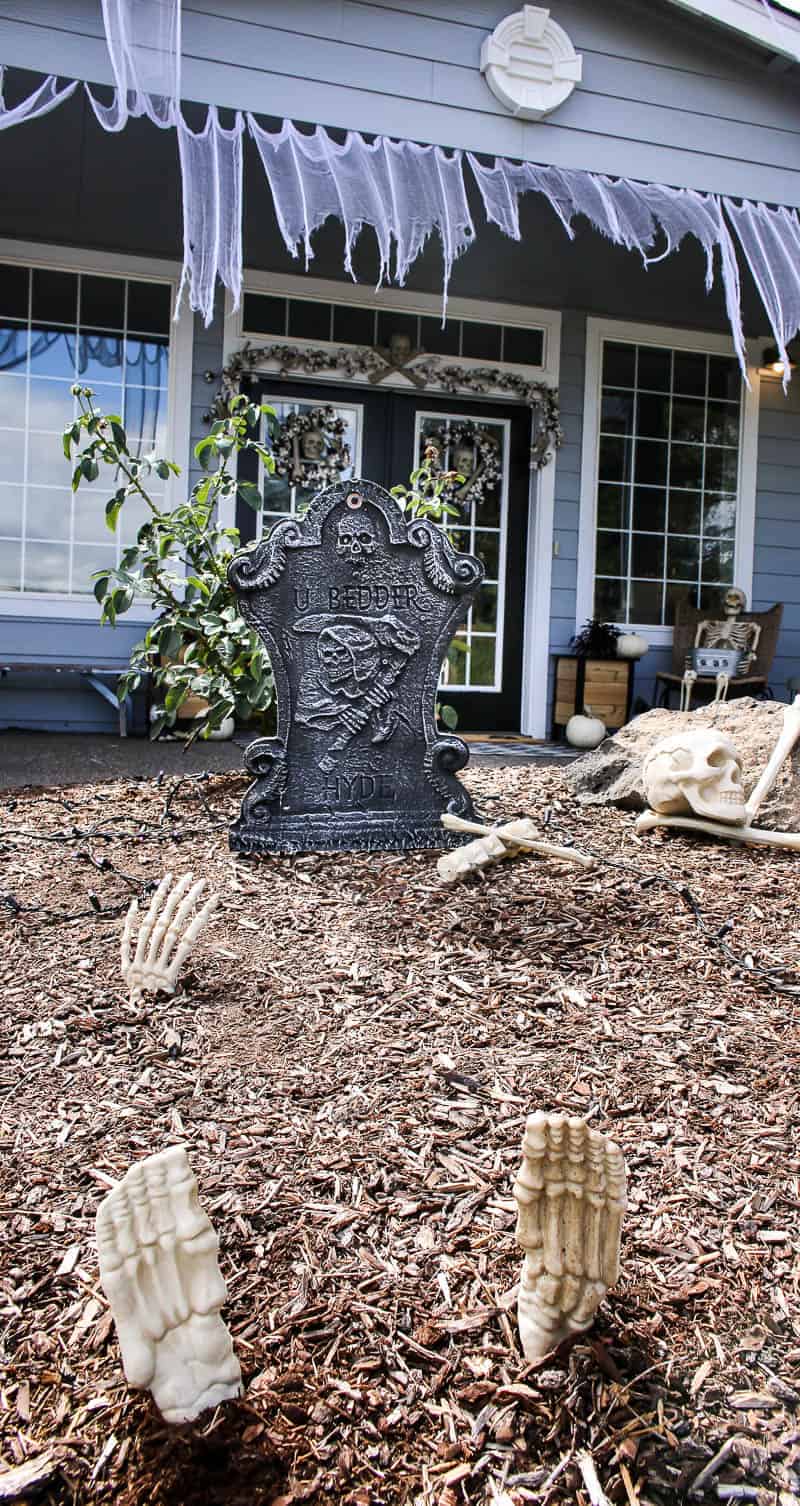 The tombstones and bag of bones worked perfectly to create our own cemetery on the front flower bed! All we did was stick those hands and feet into the dirt a little bit to make them look they are coming up from the grave, haha!!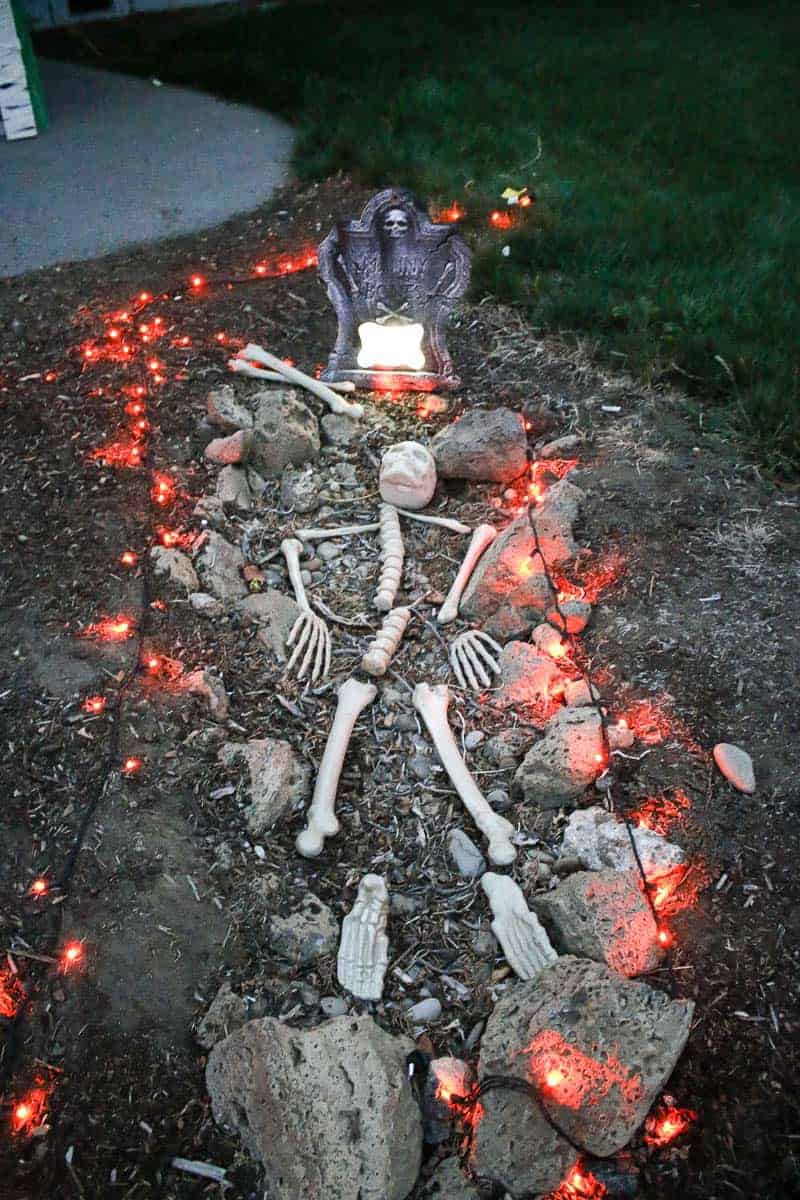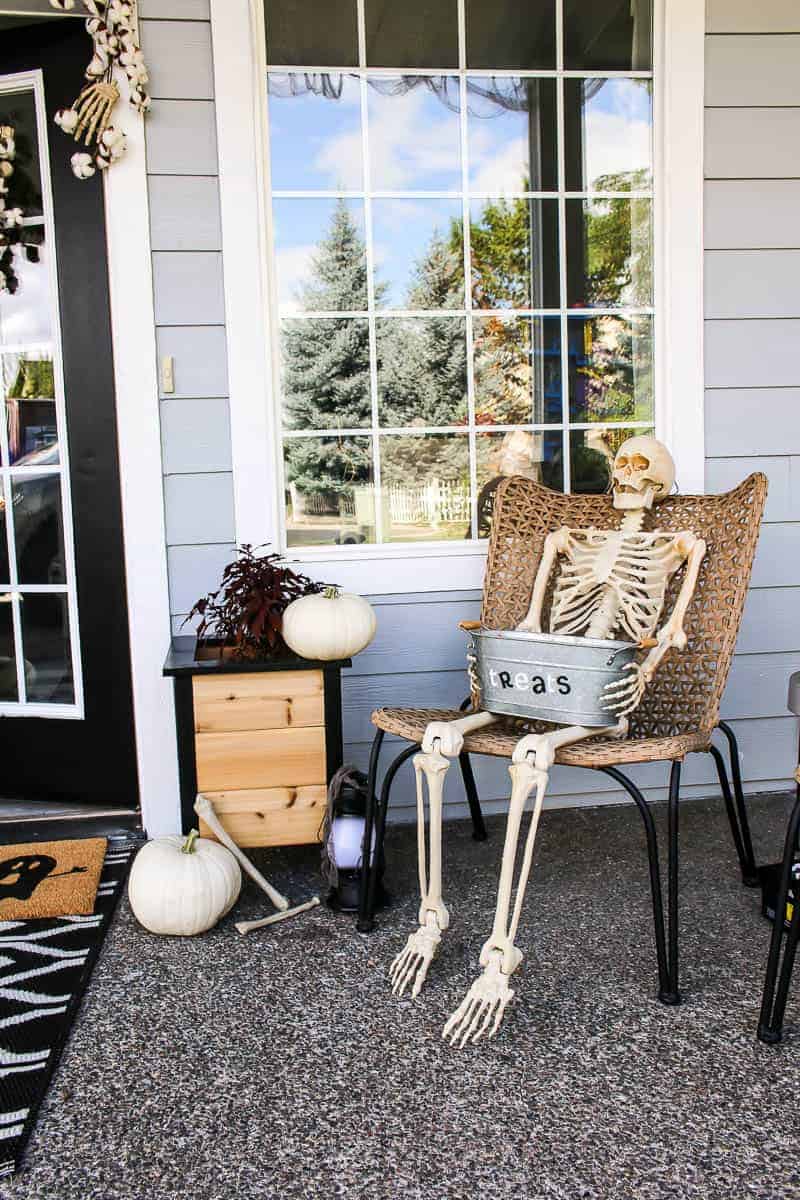 The cute Halloween porch decor and basket for treats is guarded by this adorable little poseable skeleton that Cal named "Halloween".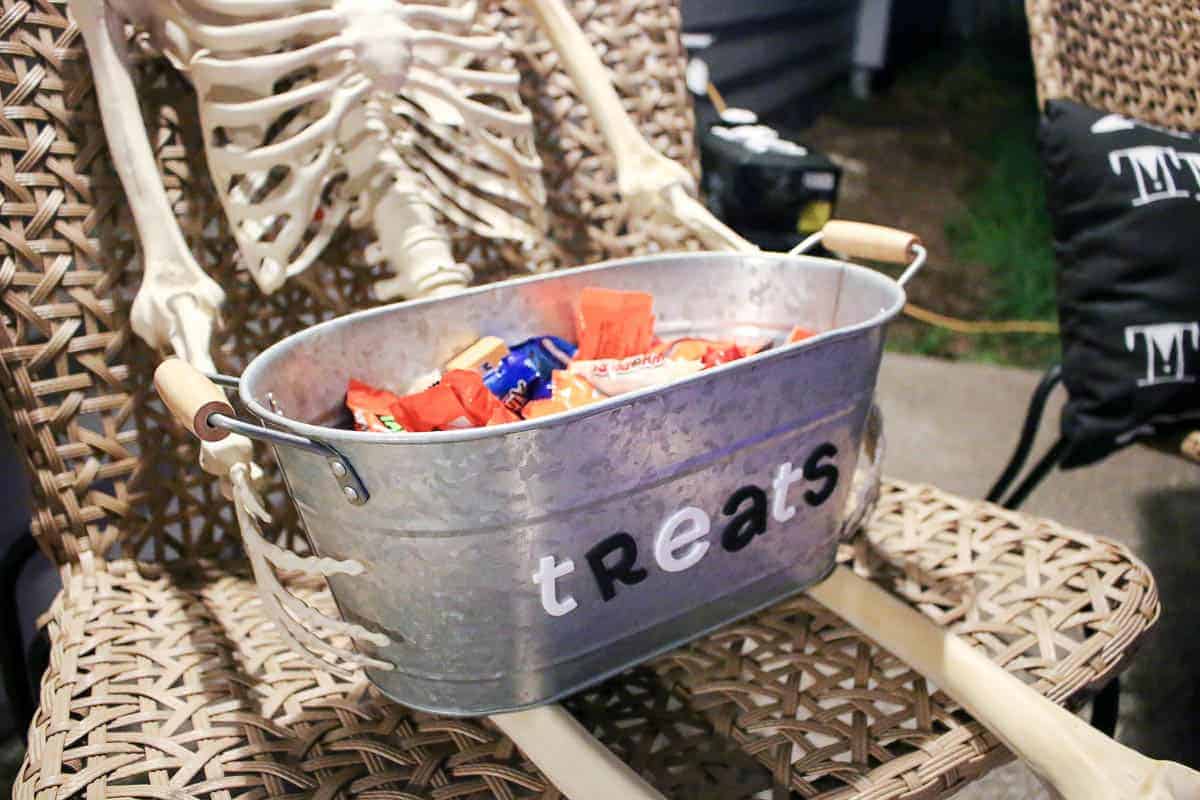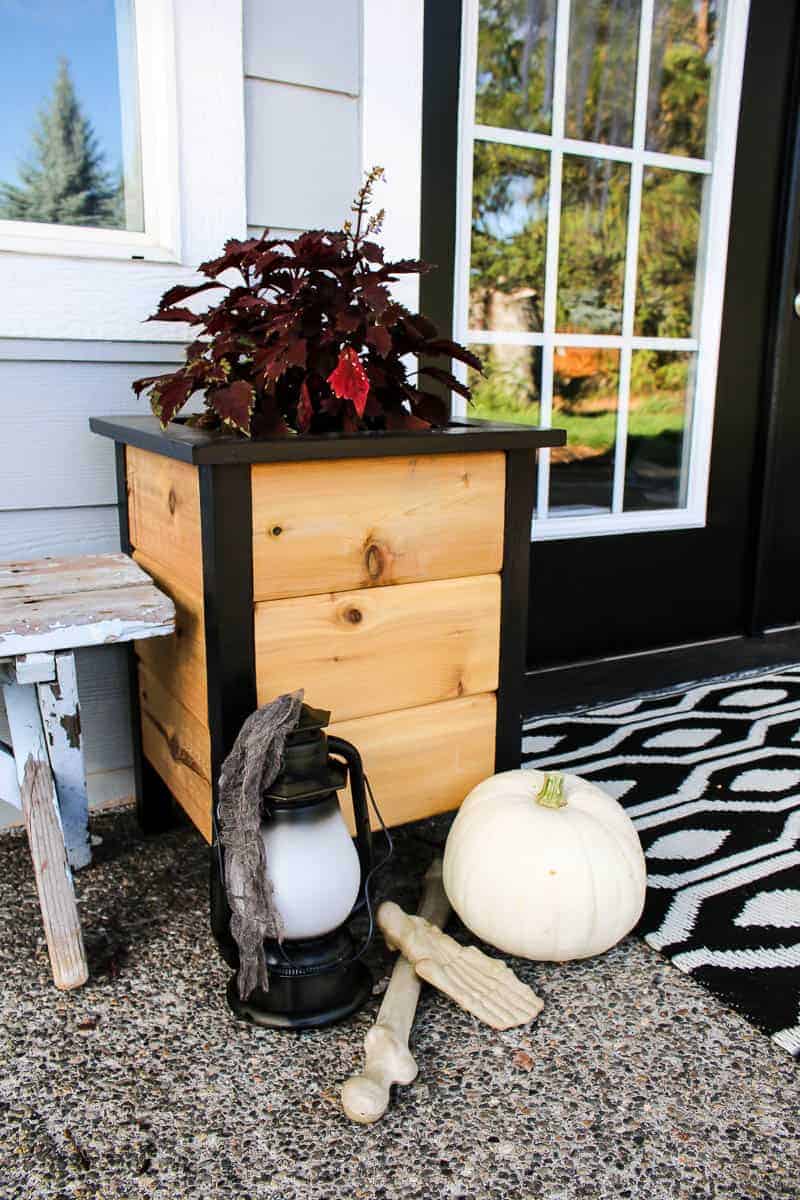 Our planters were so fun to dress up for Halloween. (Click here to see the full tutorial for how to make these planter boxes). All we did is grab some white pumpkins and add the light and some bones from the Bag of Bones set.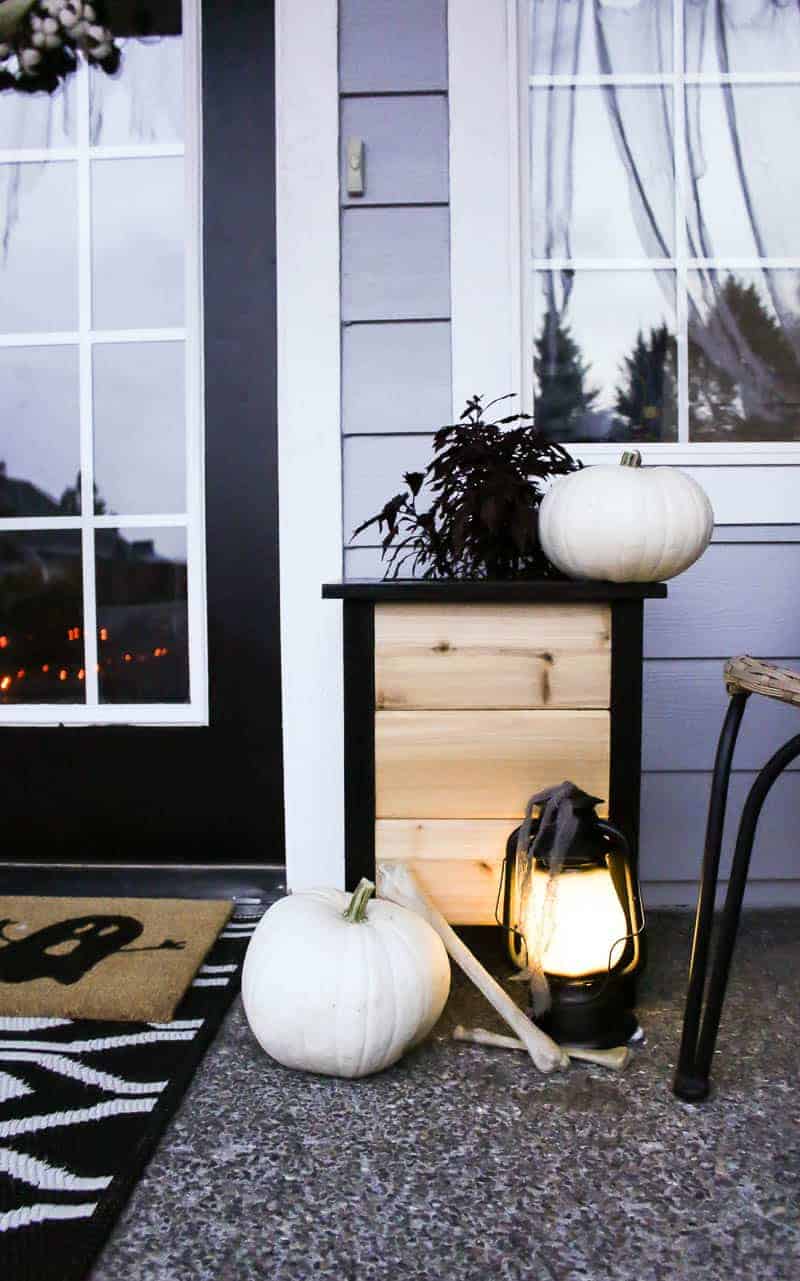 These graveyard lanterns are REALLY cool. They actually flash like lightning and make spooky sounds.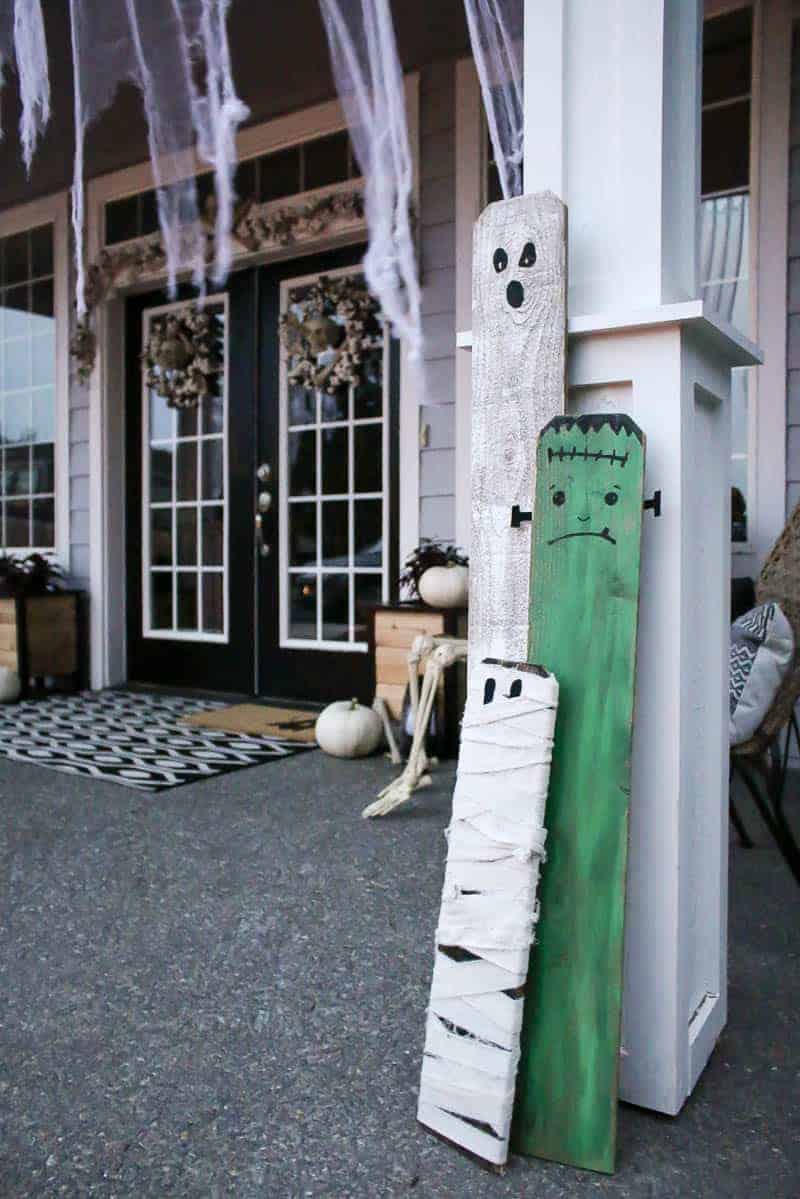 These cheap Halloween porch decorations were made from recycled fence posts a few years ago… You can check out the full tutorial for those here!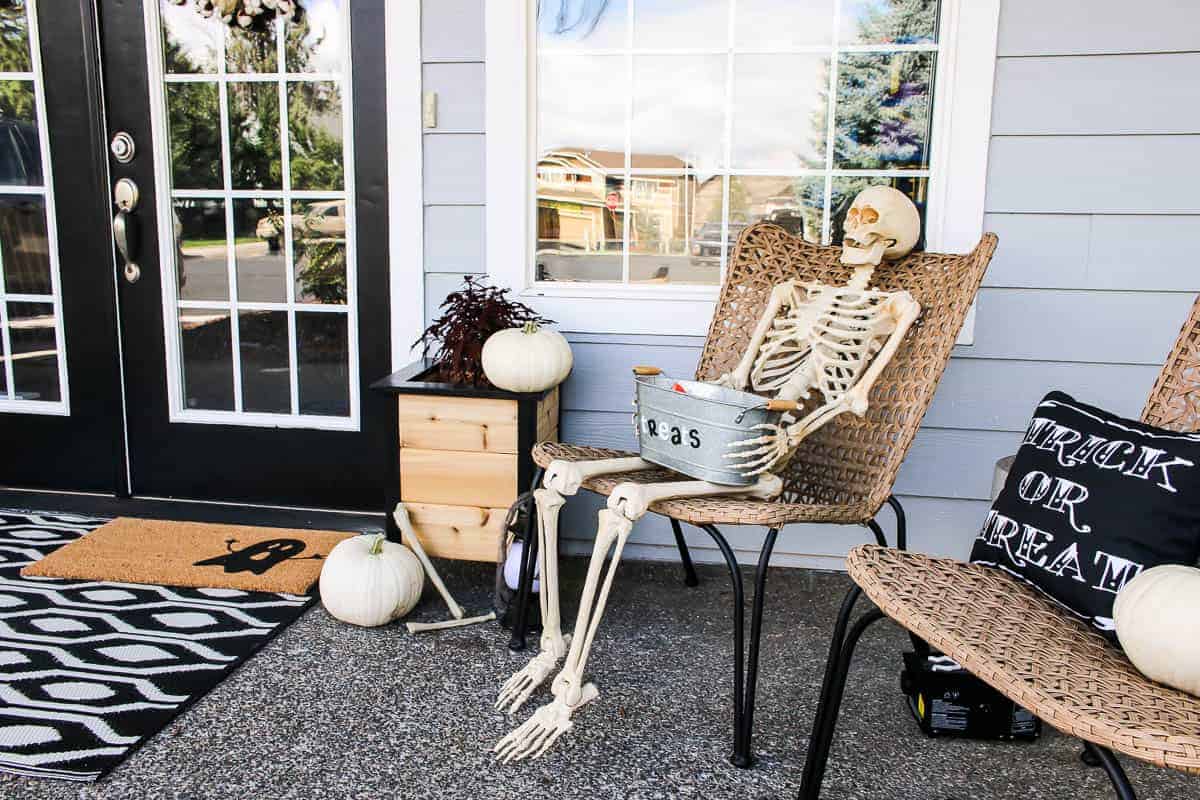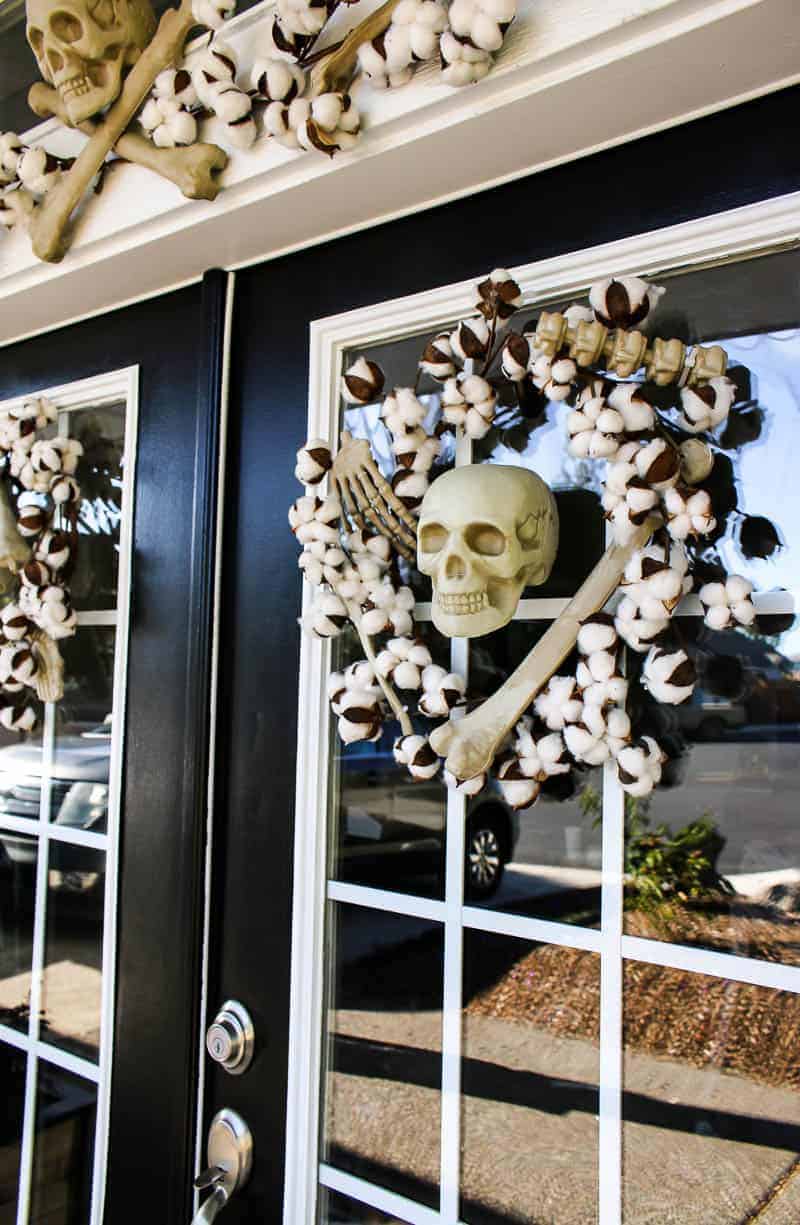 Ok….Now let's talk about the front door. I wanted to incorporate something that was a little bit farmhouse so it feels like me, but also worked with the spooky Halloween porch decor. I came up with these cotton wreaths and cotton garland with bones attached to them. We used simple zip ties.
The best part is that after Halloween comes and goes, we can simple snap the zip ties and remove the bones to have some simple Fall decor. These cotton wreaths and garland could really be used all year round, right?!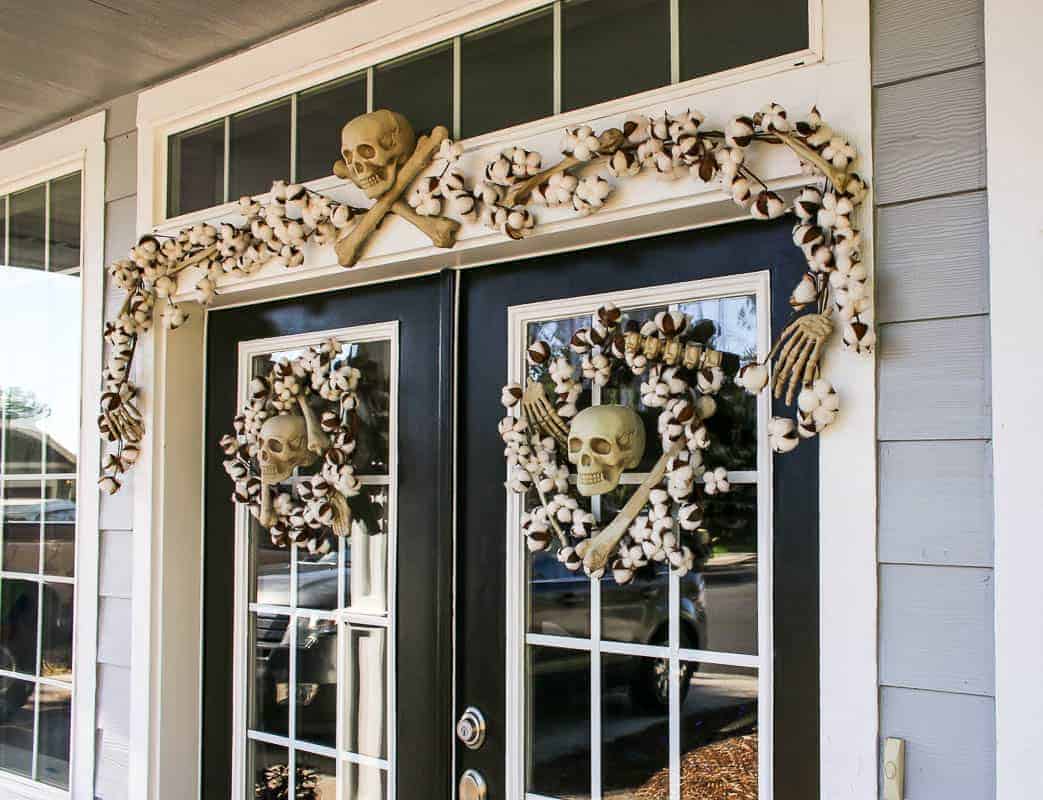 A BIG thank you to The Home Depot for partnering with us on this Halloween porch decor and inviting us to participate in the 2019 Halloween Style Challenge. Be sure to hop over to The Home Depot's blog to check out more pictures and some helpful tips for creating your own decorated Halloween front porch!
Halloween porch decor source list: