Let's ban the boob light! Replace the ugly dome light fixture in your home or rental with one of these 28 gorgeous boob light replacements.
A boob light replacement is very simple and, let's be honest, is a hideous light fixture that needs updating!
If you have a light like this in your home, the first order of business is to find a replacement light. That's what today's post is all about! We've got tons of alternative options for you with both flush-mount fixtures and semi-flush-mount lights.
But, let's start with the basics…
What is a boob light?
A boob light is a flush mount dome light fixture with a decorative finial in the middle. They look, well, like…ya know, an actual boob when you stare straight up at them from the ceiling. And that's how they got their popular gag name or nickname…boob lights.
Unfortunately, it is one of those things that once you "see it", you can never "unsee it".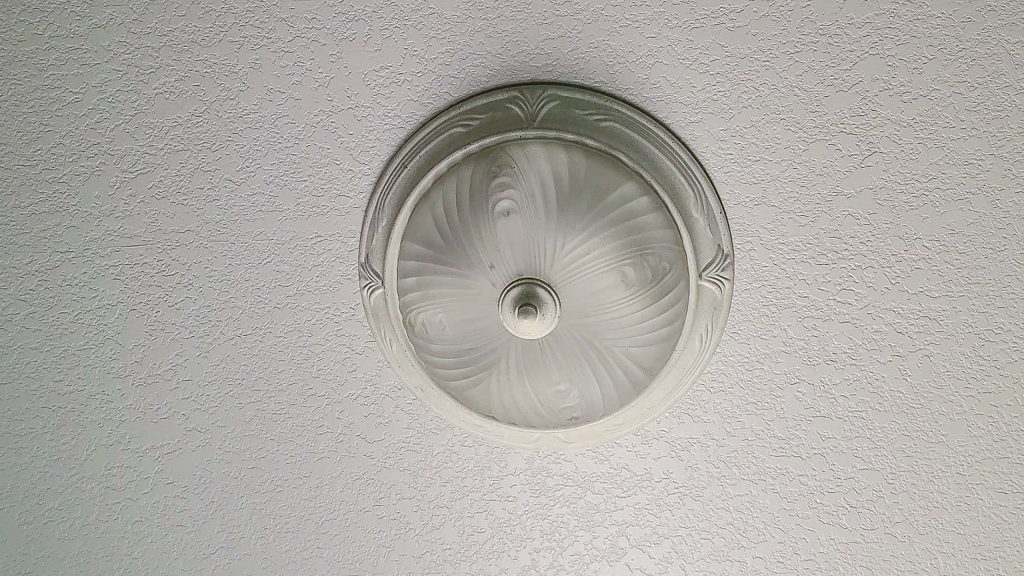 I don't know about you but I don't really want to have a light that looks like a body part in my house. Luckily this unsightly piece is super easy to swap out! We walk you through the entire process of how to change a ceiling light fixture in this tutorial.
Why are boob lights used so much?
These types of ceiling lights are usually the most economical option to use which is why they are probably in your new house. They are what we call "builder-grade", meaning that new home builders use them because they are so cheap and easy to source.
If you are renting, chances are that you have boob lights installed in your rental and your landlord loves how cheap they are!
Boob lights go by many names such as dome light, ceiling flush mount, or flush mount, and can be seen in a living room, a walk-in closet, and anywhere in between.
They are virtually the cheapest light fixture money can buy, that is the real reason builder grade boob lighting is so popular.
This boob light replacement guide contains affiliate links, but nothing that I wouldn't recommend wholeheartedly. Read my full disclosure here.
Types of Light Fixtures for Boob Light Replacements
Boob lights are ceiling fixtures that are very common, very cheap, and used just about everywhere. There are so many boob-light alternatives that look so much better. The first thing you need to decide is what type of light fixture you will use to replace the boob light.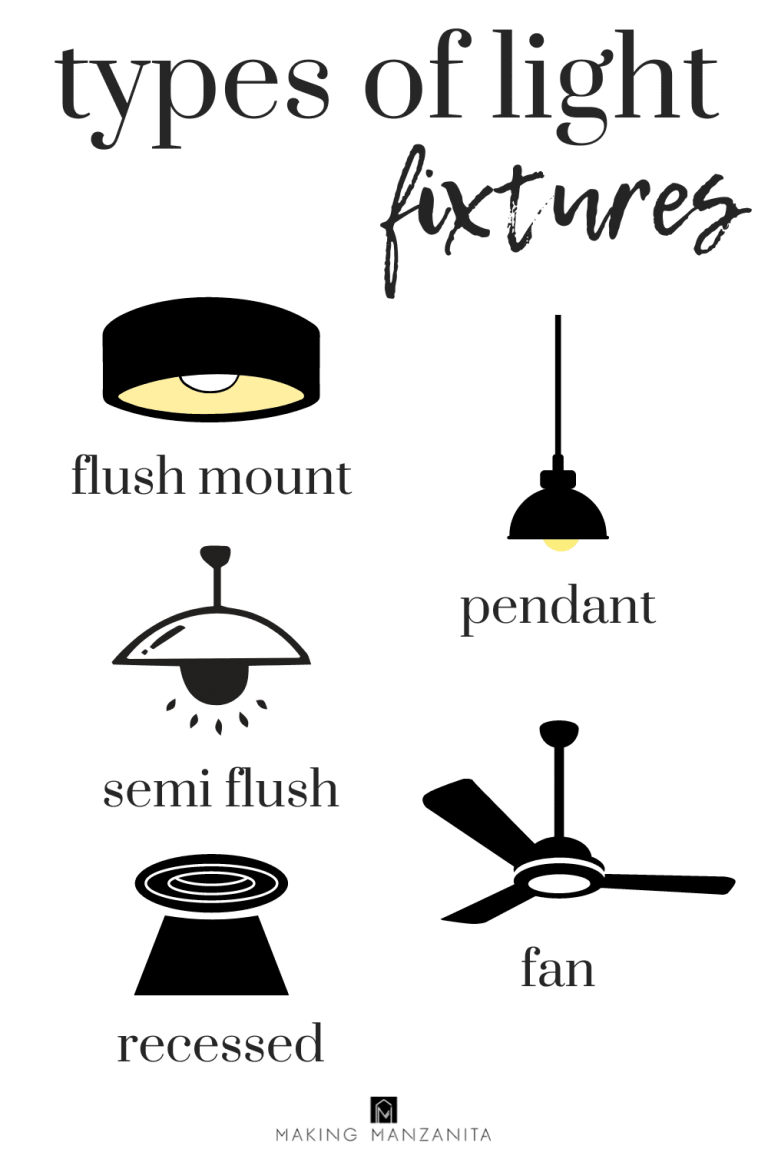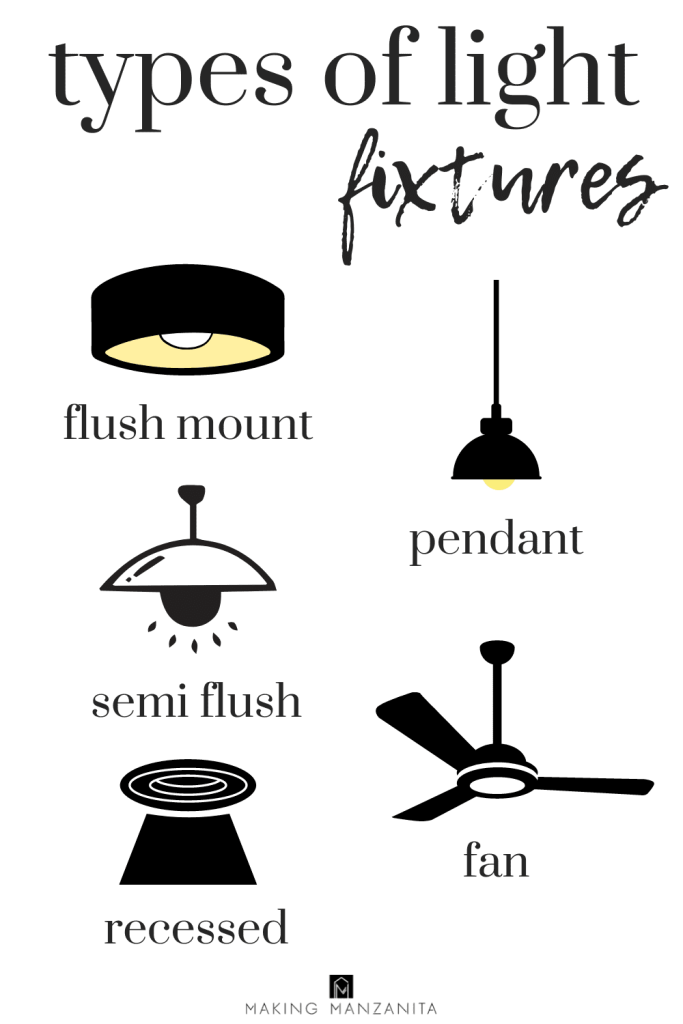 Here are your options:
Flush Mount Light Fixture
Flush lights sit flush against the ceiling, meaning there is no gap between the ceiling and the light fixture. A flush mount ceiling light is the closest match to the traditional boob light because of the lower profile.
If you have low ceilings and can't afford the light fixture to come down into your headspace, flush mount lights are your best bet. Even just 2-3 inches makes a big difference if you're ceilings are lower in your own home, like 7 or 8 feet.
Even if there is no gap between the ceiling and the light, the flush mount ceiling light still may be bigger, so check the dimensions of the product before you purchase.
Semi-Flush-Mount Fixture
A semi-flush mount light comes down slightly into the room and has a gap between the light fixture and the ceiling. The gap is usually small, roughly 4 to 8 inches (any more than that and it would be considered pendant lighting…more on that next).
The little bit of separation between the light fixture and ceiling means that the is more noticeable and it becomes more of a focal point. However, you need to have an adequate ceiling height for a semi-flush mount light.
Pendant Lights
Pendant lights are ones that have a much larger gap between the light and the ceiling – 8″ up to 24″ or more. Pendants are usually connected with a metal rod or chain.
If you have adequate ceiling heights, pendant lighting can make a big impact.
The one time that you could consider installing pendant lights, even if you have lower ceilings, is an area that you will never walk (like above your kitchen sink or over your kitchen island). In fact, above the kitchen island is one of my favorite places to use pendant lights!
Recessed Lighting
Recessed lights (sometimes called can lights or pot lights) are ones that go up into the ceiling or are so thin that they look like they go up into the ceiling. They don't hang down at all in the room.
Recessed lighting is usually used in groups, where you'll see multiple recessed lights spread out throughout the ceiling in the room. Recessed lights are budget friendly and great for lower ceilings, making them a great alternative for boob lights.
Ceiling Fan
You could also replace your boob light with a ceiling fan with a light, which will bring another function to the room and will help circulate the air.
Ceiling fans definitely come down more into the room than a flush-mount light, however, they do make flush-mount ceiling fans called "hugger" fans, which sit flush with the ceiling.
Keep in mind that the junction box holding your old boob light is unlikely to be rated for ceiling fans, which are heavier and have movement.
This means that you may need to install a new junction box for the ceiling fan, which makes the installation more complicated.
28 Alternatives to Replace Your Boob Light
The two most popular types of lights to use if you're swapping out your boob light are flush-mount and semi-flush mount, so I've rounded up both types of light alternatives for you.
12 Flush Mount Lights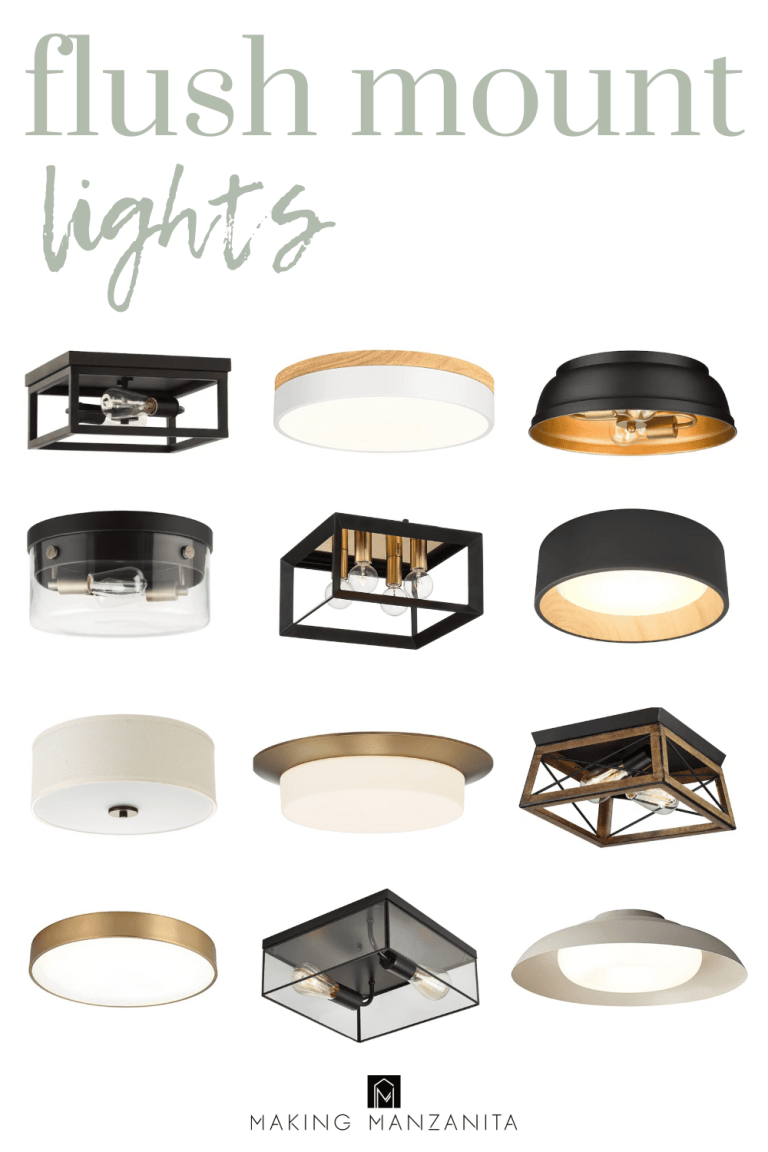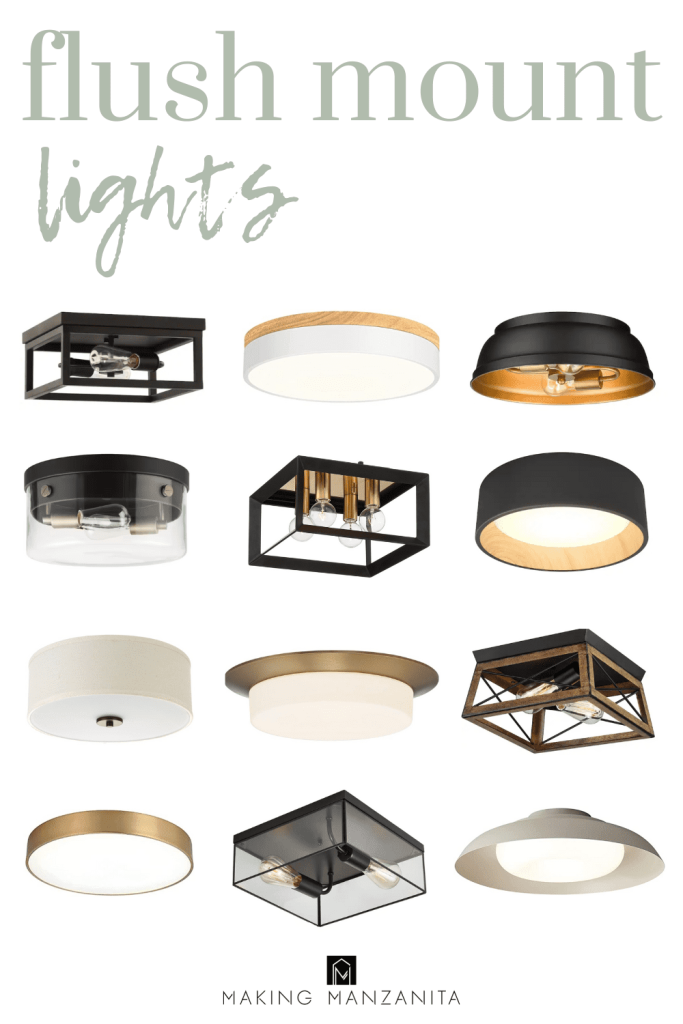 16 Semi-flush Mount Lights

Which of these boob light replacements is your favorite?
Let us know in the comments!