When is the last time you started a new good habit? Was it pretty easy or did it take some time to get used to? Starting a good habit is NOT easy. Here are some tips on how to start good habits. You can apply these tips to your new years resolutions.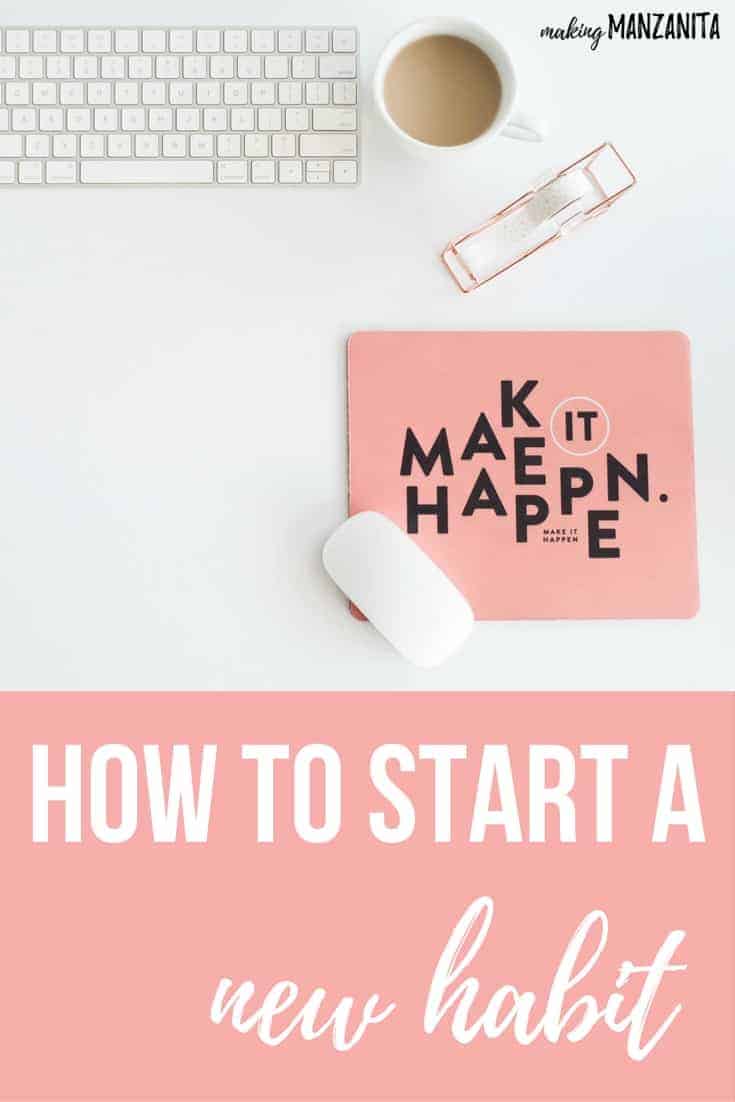 This is the time of year when people are busy thinking of their new years resolutions. Maybe it's that you want to lose weight/eat healthier, spend more time with friends and family, learn a new hobby…Your intentions are good. These are all good habits. You set out with success in your view. But here's the cold, hard truth…Only 8% of people actually keep their new years resolutions!
Over the past couple months I've been working on instilling some new good habits in my life. Waking up earlier everyday and using a time blocking system, both of which are making me more efficient.
Let me start off by telling you, I'm NOT a morning person typically. I've got a lot of going on in this season of life. The only solution I could come up with was waking up earlier in the day.
No, this is not a blog post urging you to wake up earlier. But, I want to share some tips on how to start new good habits. Whatever it may be.
The 3 R's of Habit Formation
I recently came across the "3 R's of Habit Formation". It's a process of habit forming that's been around for years in one way shape or another. Here's the basic concept…
Every habit you have — good or bad — follows the same 3–step pattern.
Reminder (the trigger that initiates the behavior)

In my case of waking up earlier, this is my alarm clock going off every morning.

Routine (the behavior itself; the action you take)

For me, this is first few things that I do when I wake up. Sticking to the same routine is super important when forming a new habit.

Reward (the benefit you gain from doing the behavior)

I wish I could say that the reward is sleeping in the weekends or something, but the reward actually is the feeling of satisfaction I get when I'm on top of my tasks and not feel so overwhelmed.
4 Tips on How to Start New Good Habits
START SIMPLE
If you're looking for how to start good habits that stick, start simple. Don't completely change your life, but work up towards a major change. Take baby steps.
MAKE YOUR NEW GOOD HABITS TANGIBLE
When setting any goal or resolution, it's important that it is tangible. For instance, instead of "be healthier"…how about "exercise 3 times a week"? Rather than "spend more time with friends and family"….why not "get together with one friend or family member per week"? Defining specific habits will help prevent vague goals, which are rarely achieved.
GIVE IT TIME
They say that it takes anywhere between 21-30 days for a habit to form. But those first few weeks can be the hardest, right? Before you throw in your towel, give yourself time for the new good habit to set in. If you need some help, ask a friend to keep you accountable and encourage you.
REMEMBER YOUR "WHY"
When the going gets tough, it can be helpful to remember WHY you are doing this. Write down your end result or motivation in starting your good habits so you can be reminded. Put your "why" somewhere that you will see it daily.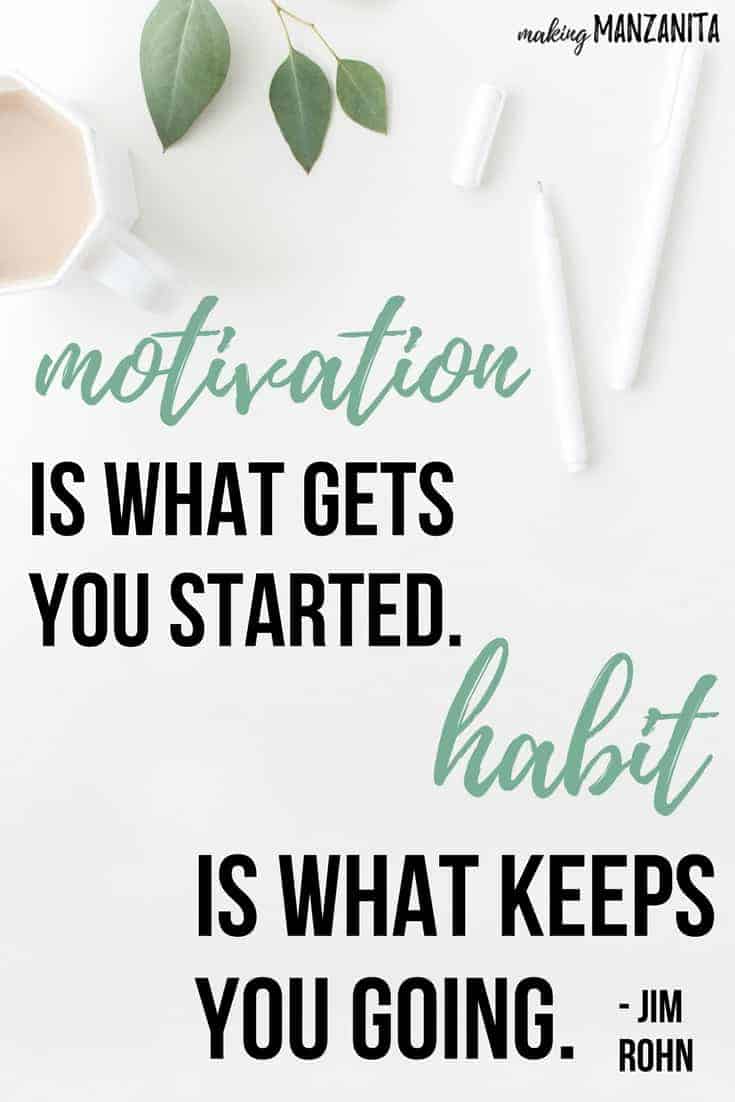 Jim Rohn once said "Motivation is what gets you started. Habit is what keeps you going." Although it is tough, starting new good habits can be a step in the right direction towards your accomplishing your dreams, friends.
My challenge for you is start a new habit. Take some time to think about a new habit that will improve your life or be a small step in the right direction towards a bigger goal. Remember to start simple. Determine what your 3 R's are going to be. Commit to at least 21 days before even thinking about giving up.
What is your new years resolution going to be??
Let me know in the comments below!!