With February & Valentine's Day around the corner (can you BELIEVE how fast this year is already flying by?!), love is in the air. Last week, I talked all about how love is in my air and shared with you
this Valentine's Day printable.
I thought I would take this special time of the year to get a little personal with you all and share our little love story. I'll share it in a few parts so you don't get too overwhelmed by all of the love! 🙂
It all started at the end of our sophomore year of college. I was working as a student event manager organizing on-campus events for college students. One night Logan attended one of our events to help out his friend Matt (our best man in our wedding), who was on my events staff. I remember thinking he was cute when he arrived (which I thought was weird because he was TOTALLY not "my" type at the time….he had longer shaggy hair, was wearing brown cords and a neon orange sweatshirt, and had arm full of bracelets, he was just weird…). I had never seen him before so I asked Matt who his transfer student friend was and he informed me that he'd been at PLNU (our small private university where everyone knows everyone) the whole time, but barely left his dorm room the first year of college because he was playing video games. I thought to myself, "wow, what a winner this guy is," but I just couldn't get over how cute I thought he was.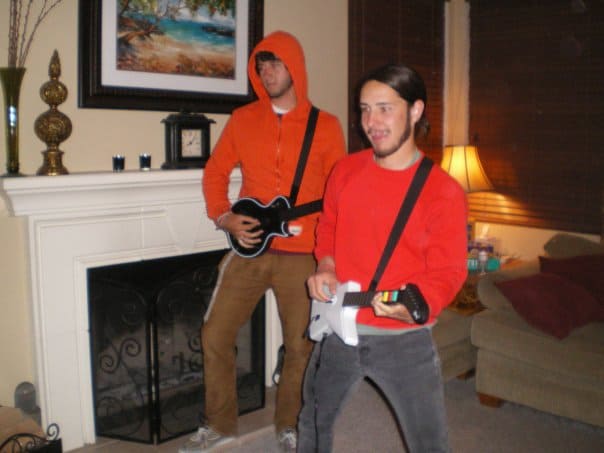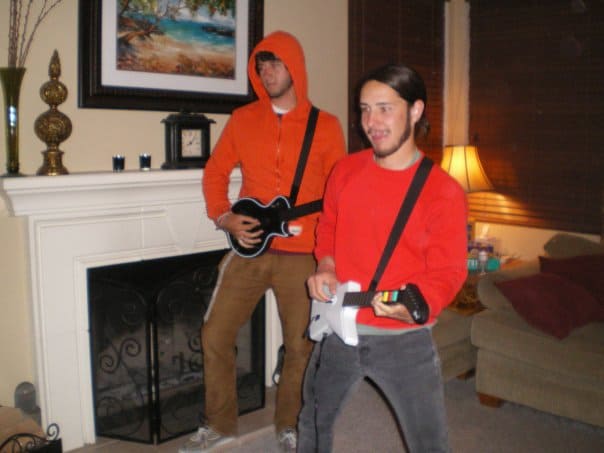 A few weeks later, the student manager of the other events staff in our department was graduating and she decided to hire Logan to take over her team the next year. I had gotten to know Logan a little over the previous few weeks since we'd first met at the event he came to. Honestly, I thought she was crazy. He had never worked on either event teams and now he was going to managing a staff?!? Something told me that he was going to need a lot of help that next year, but that didn't really bother me. I didn't think I would mind helping out that cute boy who dressed funny.
Over the next year, we worked side by side. Logan slept on the floor of our office most days. He would keep me calm when I would get super stressed the day of my events, I would yell at him when he wasn't ready the day of his events. I know now that God gave us this important year of working together as we developed our strong friendship and learned how to work together, which I think one of the main reasons we are still great "teammates" in our relationship now. If you're wondering, he still seems to keep me calm when I start stressing out about something and I still yell at him when he's not prepared for something.
Throughout our last two years of college, we remained good friends and right before we graduated from college that cute boy, who didn't dress quite as silly anymore, randomly started pursuing me. Without a dime to his name and no idea what he wanted to do with this degree or his life after college, he decided to stay in San Diego to "win me over"…(and it wasn't that easy). He moved in with some friends, slept on the floor, got the job at the yogurt store and never gave up pursuing me.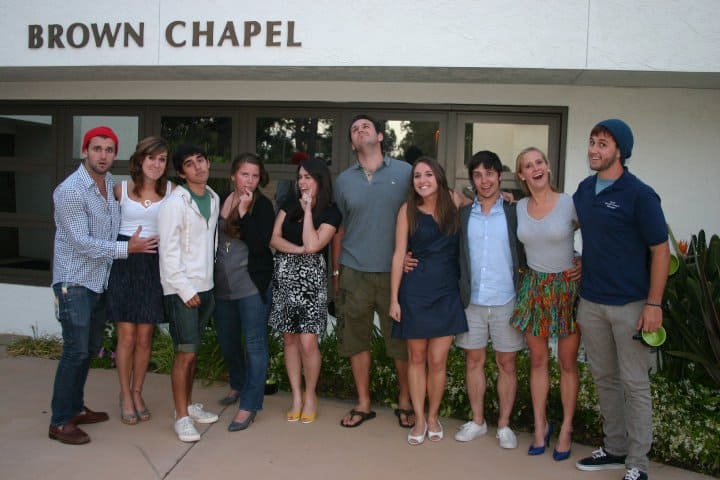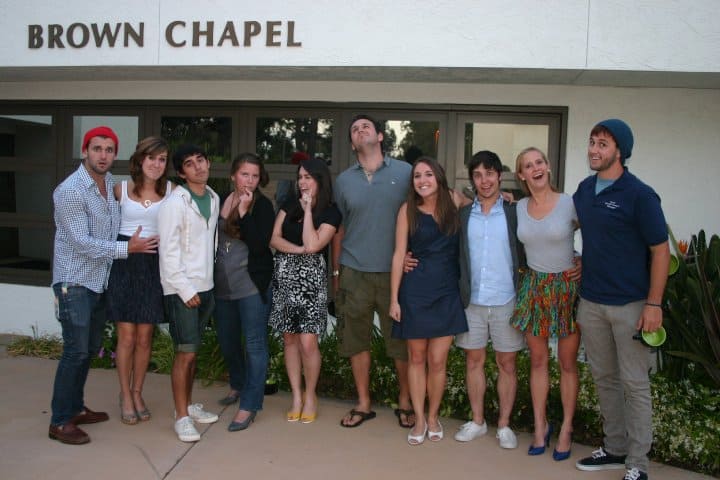 For a month or so, I was completely oblivious. I just thought we were some of the only few friends of ours left in San Diego after graduation and he just wanted to hang out. Keep in mind here that I was in that limbo phase right after college trying to figure out what I was going to do with my life and which of my friends were going to be still be around for the long-haul. This limbo phase wasn't easy. You can't be quite as careless as you want to be because you've got to grow up. But you somehow don't feel old enough to be playing "grown up". During this phase, I was clinging to my friendships and not wanting for one more friendship to change. That's when one night, Logan decided to make his intentions obvious.
Logan had been over at my apartment just hanging out and watching TV like a normal night and left to go home when it got late. About 15 minutes later, I got a call from him and he said he was outside and asked if he could come back up to the apartment. I was so confused why he hadn't gone home yet (side note: he had been sitting in his car trying to gain the courage to come tell me how he felt…now everyone say it together… "awwwww"). He told me he "wanted to talk"…
…uh oh.