Are you planning a rustic baby shower? If so, you'll need invitations! Check out these 10 rustic baby shower invitations.
I had such a blast planning my sister's rustic woodland baby shower food and decorations. Everything from the moss banner and other decorations, I was in DIY heaven.
I even decided to DIY a rustic baby shower invitation too! Luckily, I had experience with making the invitations from my wedding and I was familiar with graphic design programs because that's my day job.
Making your own invitations for an event like a baby shower or wedding can be tough work, especially if you aren't familiar with graphic design.
If you don't have the time or energy to DIY, there are tons of awesome rustic baby shower invitations out there to choose from. Below are some of my favorite rustic baby shower invites!
This rustic baby shower invitations post contains affiliate links, but nothing that I wouldn't wholeheartedly recommend anyway! Read my full disclosure here.
Related – Other Baby Shower Ideas and Inspiration: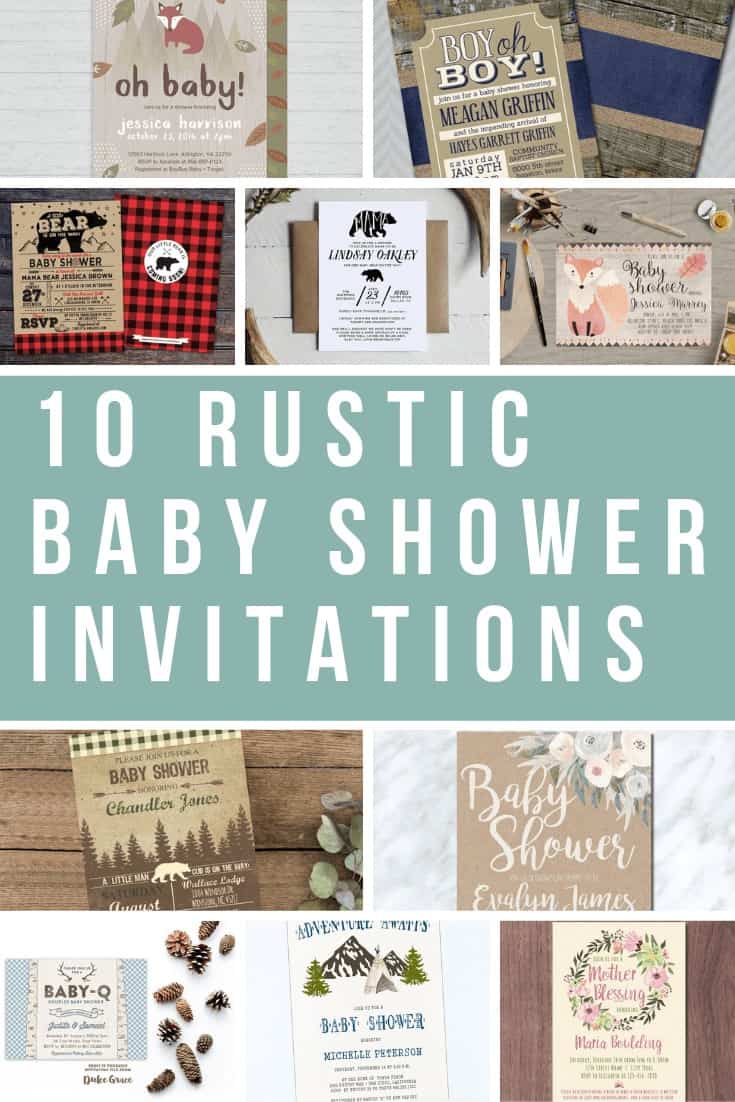 10 Rustic Baby Shower Invitations
Which rustic baby shower invitation is your favorite? I know, I know… I can't choose either!! I love them all!