Learn how to make a colorful DIY donut stand for your next donut themed party! It's the perfect creative way to display donuts on a donut bar.
Silly me, sometimes I forget things….. like posting this DIY donut stand tutorial for you guys! I threw this super cute and really fun baby sprinkle shower for my sister LAST YEAR and never got around to posting the tutorial for how to make this cute DIY donut display.
I blame my forgetfulness on that pregnancy and new baby brain. I had my 2nd baby just weeks after my sister, so I had a lot on my plate this time last year.
It looked adorable at this donuts & diapers themed baby sprinkle shower, don't you think?
Ready to learn how to make this super cute donut display??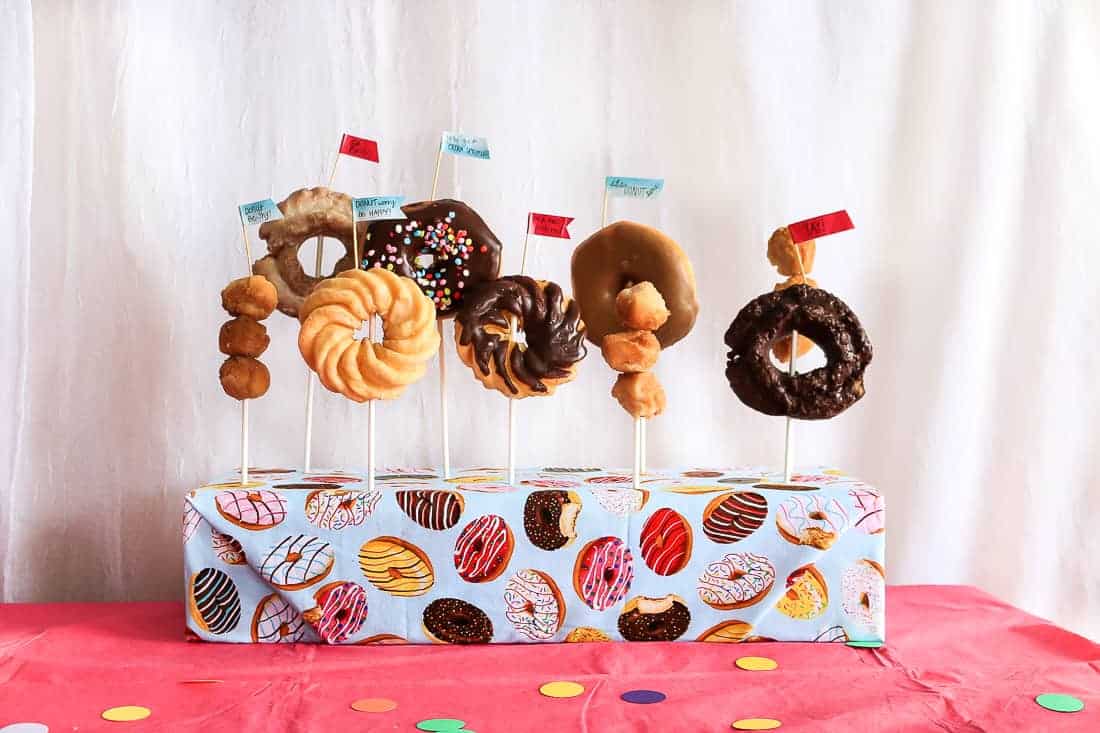 Materials for the donut stand:
Styrofoam Block
Knife
Hot Glue Sticks
Sharpie
Scissors
Xacto Knife
Donuts
Optional: Washi Tape & Toothpicks (to make the flags)
Step 1: Cut foam block.
Depending on what size foam block you find, this step may not be necessary. I purchased a square block, cut it in half and hot glued it stacked together for a more rectangle shaped thick foam block.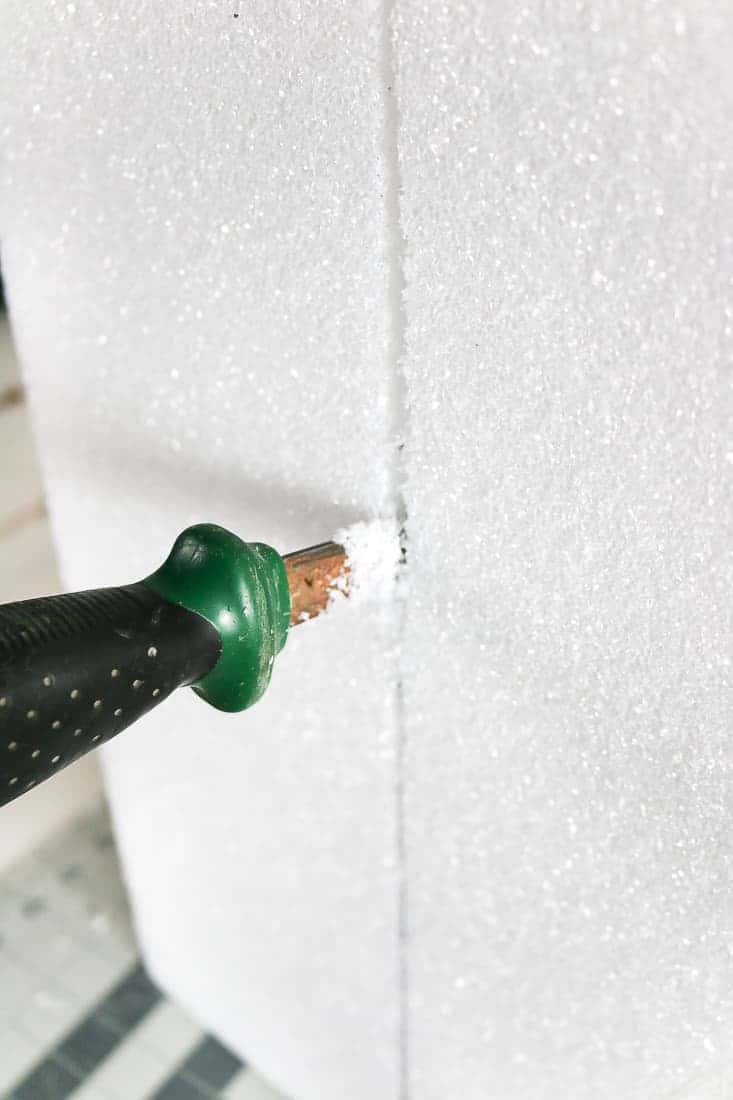 Step 2: Wrap foam block with patterned fabric.
Use the hot glue to secure the fabric to the foam block.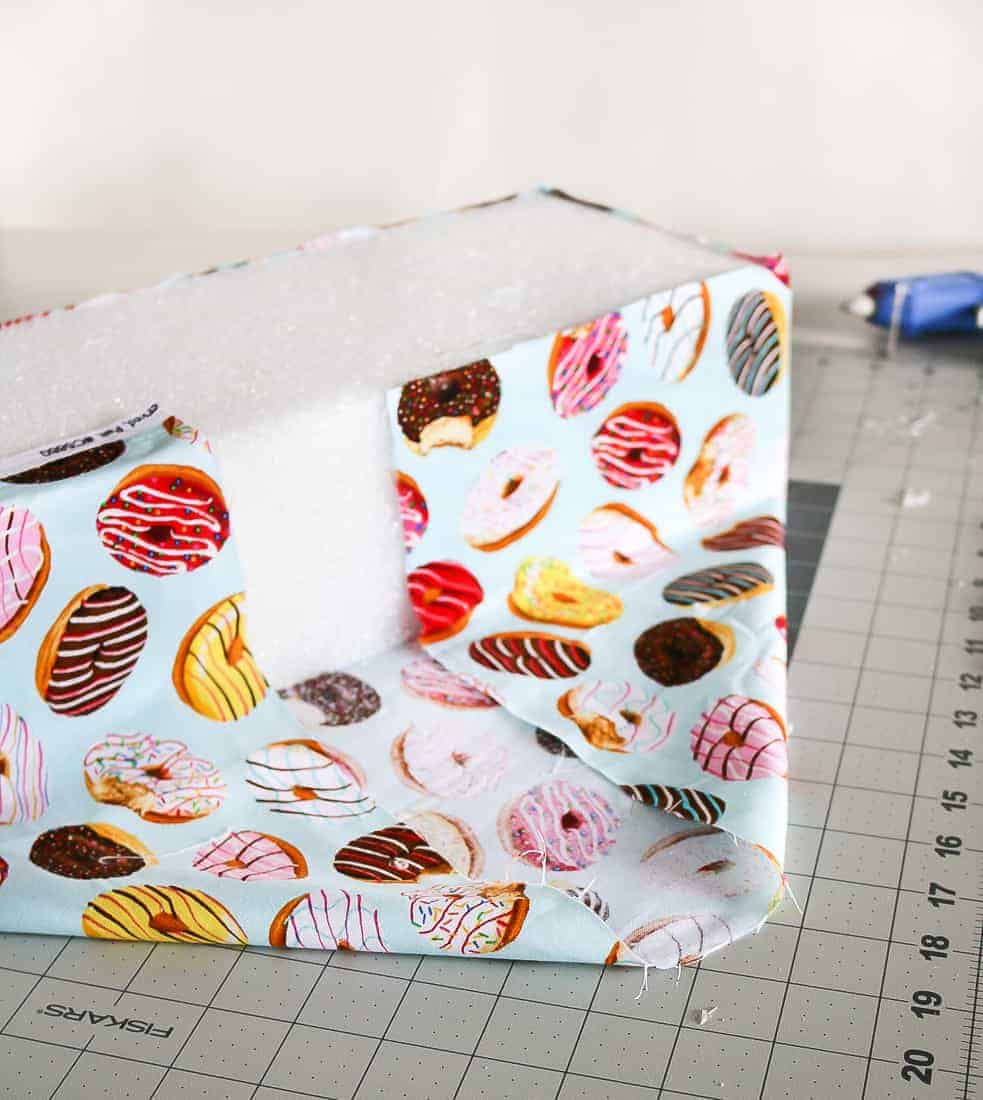 Step 3. Make X's for donut sticks.
Make small x's using an xacto knife in the fabric where you want the sticks for the donuts to go.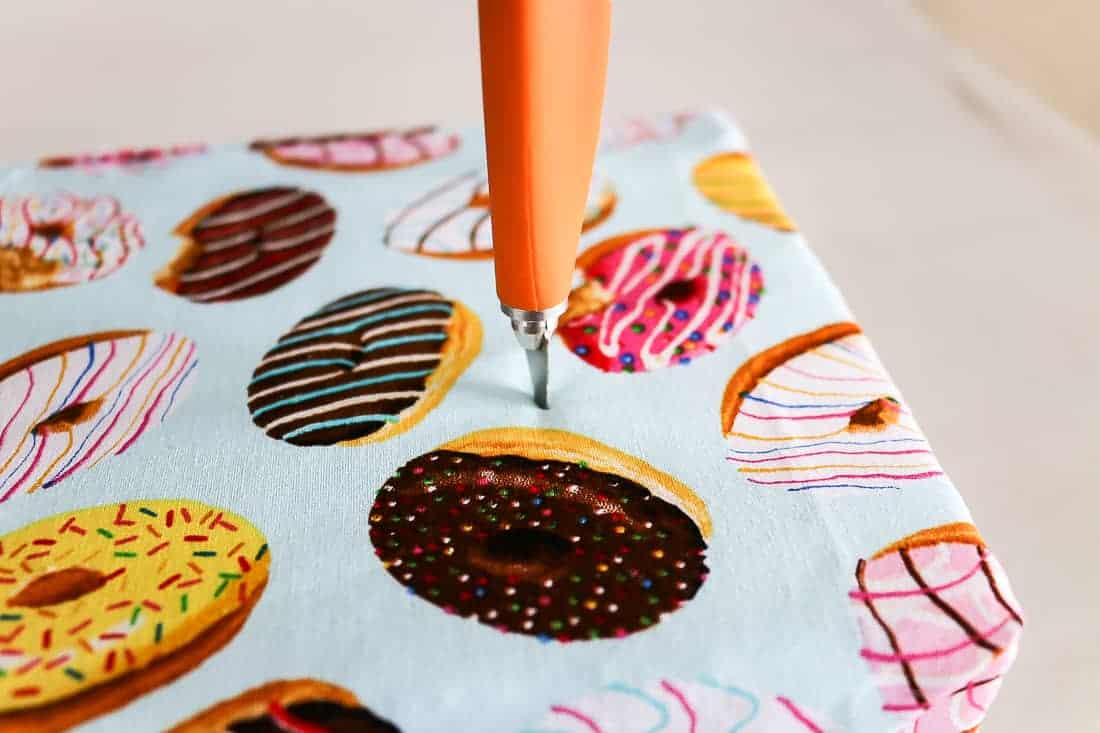 Step 4: Add donuts.
Put your donuts on the donut stand using candy sticks.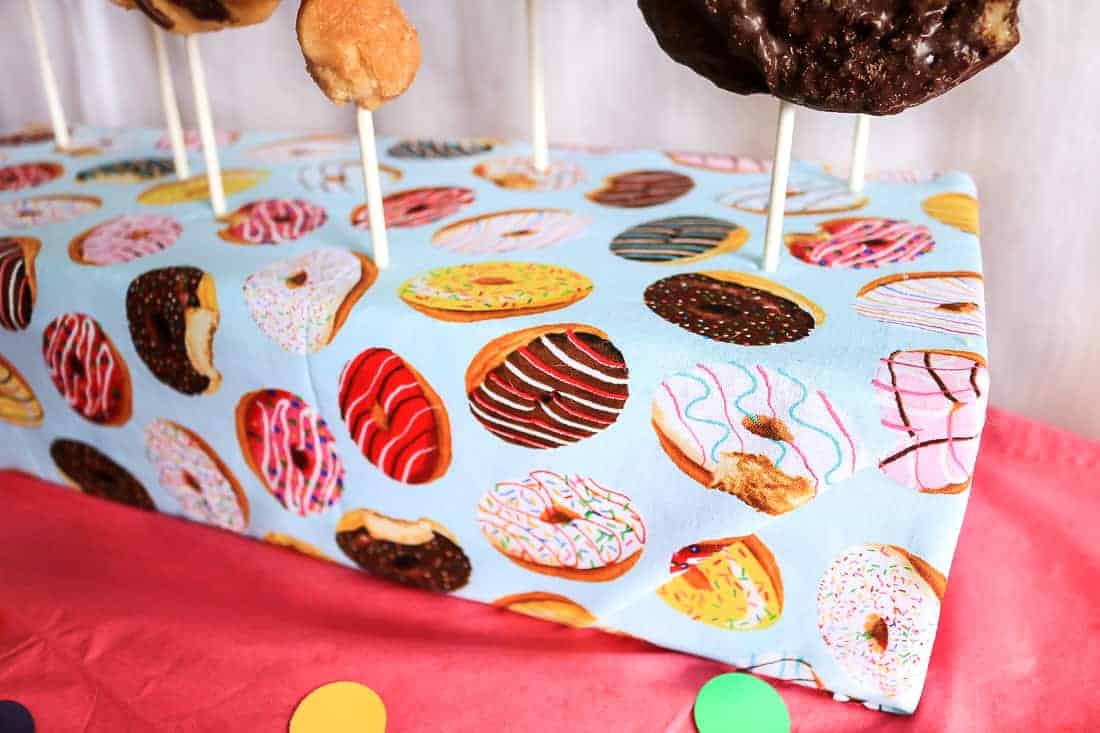 To add even more color and character to your donut display stand, you can create these fun donut flags with washi tape and toothpicks! Are they fun?!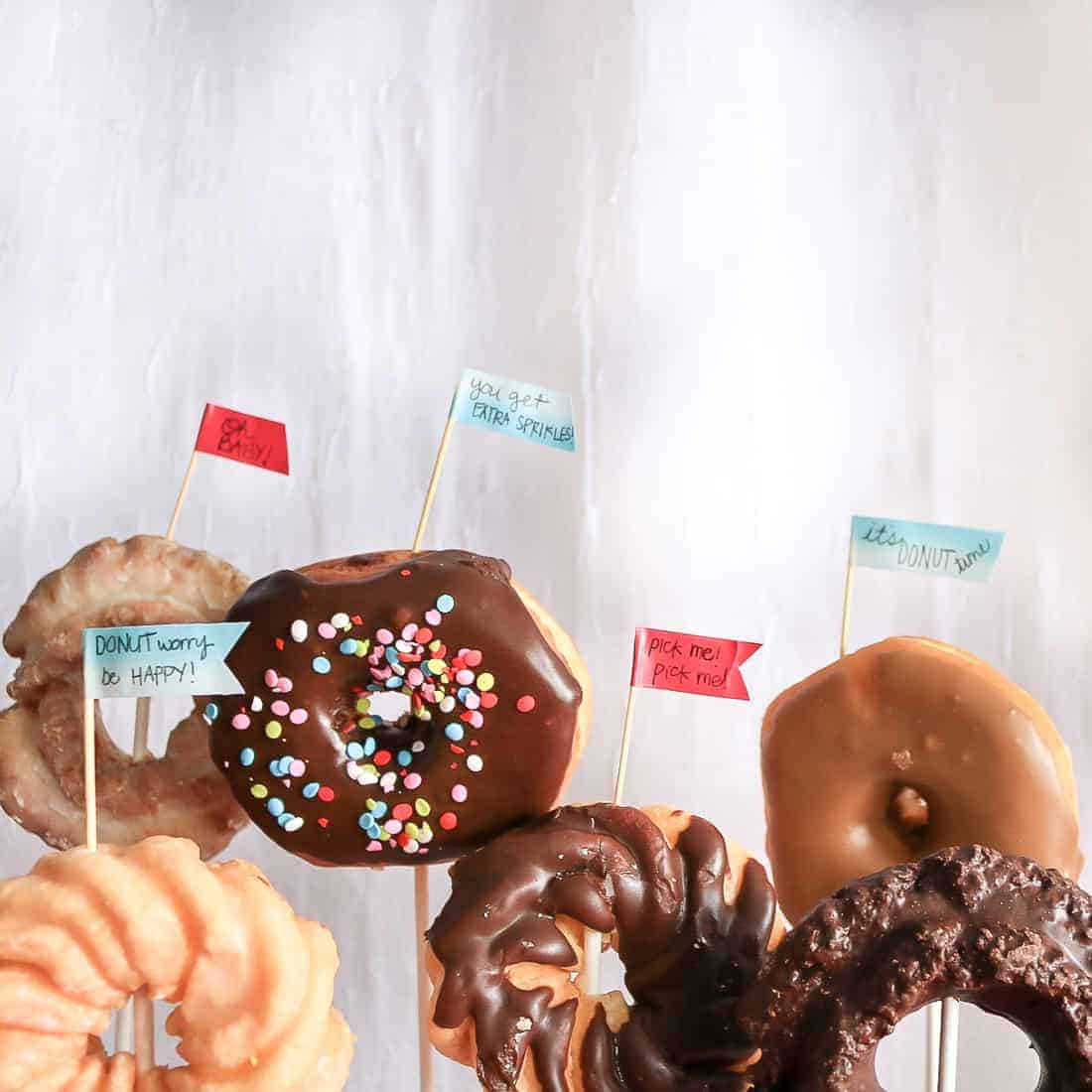 The donuts look irresistible on this donut stand. This donut display will be the talk of your next donut themed party!